The Mysterious Prussian Army of Giants
Throughout recorded time there have been those rulers who have been eccentric to say the least. They have tried all manner of strange schemes, experiments, and pure off-the-wall oddness, adding some color to history, to say the least. The stories of these rulers run the gamut from genius to folly, and they never cease to entertain and enthrall. One such case is a great king of Prussia, who went about creating a bizarre army of super-sized giants the likes of which the world has never seen.
In 1713, Frederick William I of Prussia ascended to the throne to take the place of his father, Frederick I, and immediately made an impression with his sweeping changes and overall oddness. Under Frederick William there was much economic and military progress made, with mandatory military service eliminated in place of a tax, and the establishment of many public institutions such as schools and hospitals, and he was mostly seen as a competent and effective ruler, despite his notoriously short temper and hatred of the French. He was also certainly known to be quite eccentric, and in addition to his hair-trigger hot temper he was rather well-known as being a hopeless germaphobe, often bathing dozens of times per day and compulsively washing his hands, and this and his many other eccentricities have become the stuff of legend, cementing him as a very colorful historic character indeed, almost like something out of a comic book.
During his time as King, Frederick William I was perhaps most famous for his rather rapid expansion of the Prussian military, which despite his abolition of mandatory military service he nevertheless managed to blow up from around 30,000 men up to more than 80,000, many of them hired mercenaries. In addition to this filling of the ranks, the military minded king also stepped up training for his troops and improved their gear, transforming and molding them from a ragtag group of filthy, poorly equipped farmers into a well-oiled, disciplined and ferocious professional army. It was partly due to this complete overhaul of the Prussian military that Prussia's territories expanded and their standing as a major power in Europe was cemented, and Frederick William I became widely known as "The Soldier King."
Even in his military affairs Frederick William I's eccentricities came to the fore, as he became gradually more obsessed with tall soldiers, which may or may not have stemmed from the fact that he himself only stood 5'5". They at first merely caught his eye, but he grew more and more absorbed in the idea that these tall men could be gathered into a separate regiment, and he would once say, "The most beautiful girl or woman in the world would be a matter of indifference to me, but tall soldiers, they are my weakness." He went about forming what would go on to be called variously "The Potsdam Giants," "The Grand Grenadiers of Potsdam," and "The Long Guys," which no matter what you call them are every bit as bizarre as you might expect.
The requirements for inclusion into this exclusive regiment were simple. You didn't need any particular training or physical fitness, there was no real age standard or need for you to have any military experience whatsoever, you merely had to be over 6 feet tall, which in and of itself was exceptionally tall for the era. That was literally it. If you were tall enough, you were in, and in Frederick William I's opinion, the taller the better, with his tallest soldier reputed as being 7'2". They would have made a formidable site for sure, and were often paraded in front of visiting dignitaries in order to shock and impress. One Thomas Carlyle once said of the regiment upon seeing them in all of their glory:
A Potsdam Giant Regiment, such as the world never saw, before or since. Sublime enough, hugely perfect to the royal eye, such a mass of shining giants, in their long-drawn regularities and mathematical maneuverings—like some streak of Promethean lightning, realized here at last, in the vulgar dusk of things! Truly they are men supreme in discipline, in beauty of equipment; and the shortest man of them rises, I think, towards seven feet, some are nearly nine feet high. Men from all countries; a hundred and odd come annually, as we saw, from Russia. The rest have been collected, crimped, purchased out of every European country, at enormous expense, not to speak of other trouble to his majesty.
These giant soldiers were apparently recruited from all over, and decked out in the finest uniforms and hats that soared upwards to around 1 foot, further adding to the illusion of height, and they carried the best equipment. In addition, the giant regiment were treated somewhat akin to rock stars, enjoying the finest meals and higher salaries compared to their more vertically challenged brethren, with more pay dealt out the taller the soldier was. They were pampered and preened, and it seemed like a rather easy life, but they were actually not intended for actual combat, more of a collection of toy soldiers commandeered by their eccentric master, and mostly just for show.
These towering soldiers lived the good life, but they were far from free, more like the King's playthings. Frederick would often order several hundred of his giant regiment to march, along with "tall, turbaned Moors with cymbals and trumpets and the grenadiers mascot, an enormous bear," just to cheer him up, and they were often used in such humiliating displays such as dancing about and for posing for the King's portraits. In a more sinister twist, Frederick is said to have often experimenting with trying to make his soldiers even taller by splaying them out on racks and trying to stretch them out even more. One might be asking oneself right about now where the King got all of these super tall men, and that is interesting in and of itself.
Some of these soldiers volunteered willingly, with King Frederick putting out word of the kind of pay and benefits they would be getting, and with many thinking it would help to further their military careers. There were also rules put in place to tax farmers for not relinquishing their tall farmhands, and some Prussian allies were known to offer up tall men as well as gifts. Still others were tricked or cajoled into service. Even this was often not enough for the King, and in his growing obsession with tall soldiers he resorted to arranging actual abductions of any men or even children who were deemed to be taller than usual, and babies were often marked with red scarves if it was thought they were potentially taller than ordinary. Such was his relentless quest for tall soldiers to add to his regiment that Fredrick William I is said to have dabbled in controlled breeding experiments, a sort of precursor to eugenics, in which he sought to breed the tallest soldiers possible through pairing up tall men with tall women.
By the time the King died in 1740 he had amassed an impressive army of around between 2,500 and 3,200 extremely tall men for his legion of giants. Through all of this, the Potsdam Giants, despite all of their equipment and the massive amounts of money spent on them, they never were used for battle under the King's rule, mostly serving just as a showcase and as playthings for the off-the-rails Kind Frederick William I, who did not dare risk losing any of his precious tall men to war. When he died they were taken over by his son, Frederick the Great, split off to other regiments, and sent into battle during the War of the Austrian Succession at Hohenfriedberg in 1745, as well as at Rossbach, Leuthen, Hochkirch, Liegnitz, and Torgau throughout the Seven Years' War, but they proved to be woefully ineffective, and after many defeats were disbanded in 1806 shortly after the Prussian defeat at the Battle of Jena. The Potsdam Giants have since been credited with perhaps being the seed for Adolph Hitler's own selective breeding eugenics program, and this unconventional regiment has made its mark upon history.
SOURCE: Mysterious Universe
Strange Sounds Recorded Coming from Greenland's Skies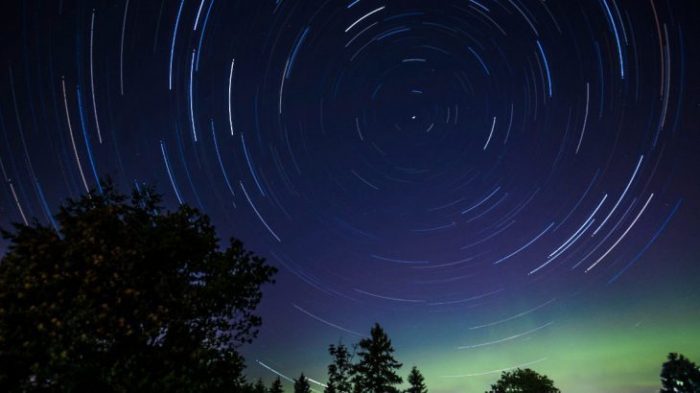 A YouTube user ('Finn Enoksen') shared video clip of strange sounds he recorded that seemed to come from the skies over Greenland on January 4th:
"I hear that strange sound like for 1hour but sometimes it silence for 5 or 10 minute, it little bit hard to heard because that strange sound is not loud."
Creepy Unsolved Murder Mysteries
The boy in the chimney
In 2008, teenager Josh Maddux left the house where he lived with his dad to run an errand. He disappeared, and seven years later, his remains were found in the fetal position, stuffed into the chimney of a nearby historic cabin. His body, devoid of wounds, showed no signs of a struggle. As The Huffington Post reported, "When the teen's skeleton was found, his knees reportedly were above his head and a hand was covering his face."
The strangest details were slowly released to the public in the following weeks. Maddux's had been clothed only in a thermal undershirt, and the rest of his clothes were lying on the floor inside the cabin. Construction workers confirmed that rebar on the chimney's opening meant he would not have been able to climb down, so he must have been trying to climb up.
To make matters worse, an anonymous Reddit post later detailed a rumor that Maddux had been coerced by a friend who went on to become a serial killer.
Hannah Upp's Disappearances
As chronicled in a New Yorker exposé, 23-year-old Pennsylvania resident Hannah Upp has led a life peppered with disappearances. Seemingly without a direct cause, Upp enters a fugue state and disappears off the grid, cutting off communication with her friends and family, and after a while, she's often found near water.
Doctors diagnosed Upp with "a diagnosis of dissociative fugue, a rare condition in which people lose access to their autobiographical memory and personal identity, occasionally adopting a new one, and may abruptly embark on a long journey." She disappeared again last year and her belongings were found near the ocean on St. Thomas — the strangest thing about her case is the fact that her parents seem apathetic, or mystical, even, when asked about their missing daughter by the press.
Kathy Hobbs Predicts Her Own Death
The kidnapping and murder of 16-year-old Kathy Hobbs is so odd that it was featured on an episode of the cult classic series Unsolved Mysteries.
After her death in 1987, Hobbs' parents and friends disclosed that all her life, Hobbs had suffered from "premonitions" that foreshadowed her death at 16. In her teen years, she developed agoraphobia and refused to leave the house, but on her sixteenth birthday she believed the curse had been broken — or, so say her family and friends. Just three months later, she was attacked coming home from buying a paperback novel and murdered with blunt force trauma to the head.
In 1989, a Toledo man named Michael Lee Lockhart was charged and convicted with Hobbs' murder, though Lockhart never confessed. The internet is divided on whether Lockhart actually shot Hobbs, but the real point of contention is the young woman's premonitions. Why was she able to predict a seemingly random act of violence?
More mysterious electrical sky events over Dublin, Juarez and amazing explosions in Kenner, Louisiana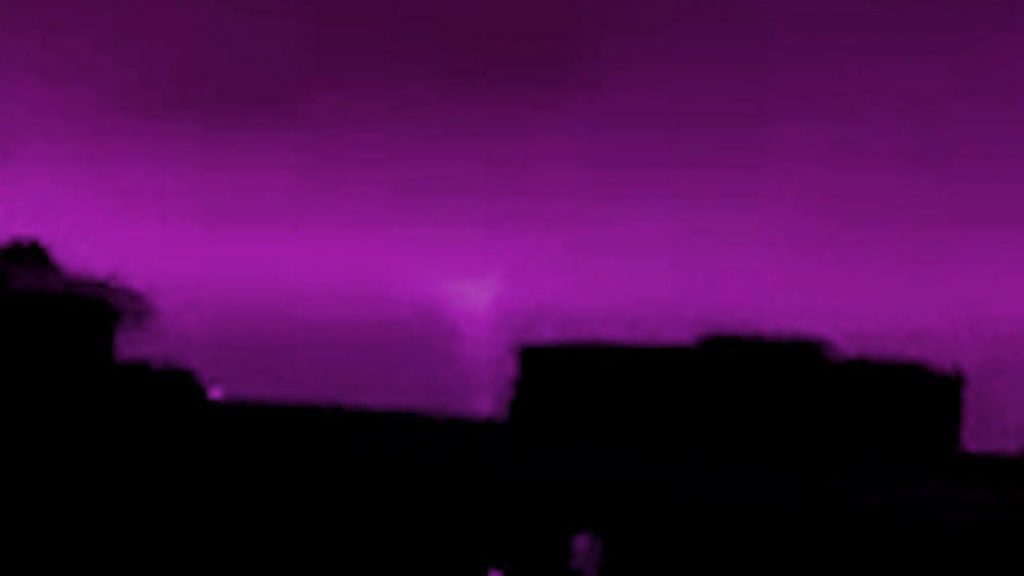 On the same day as the sky lit up with mysterious blue light over Queens, NYC, powerful electrical explosions also occurred in Kenner, Louisiana and Ciudad Juarez, Mexico. Two days after, something really weird occurred over Dublin, Ireland. It seems to be a widespread electrical phenomenon. Are they all linked? Like to a geomagnetic storm or something similar going on in space? Or are these phenomena all more grounded like the mystery behind "Project Blue Beam."
Anyone know what the light show over Dublin is? Could it be a geomagnetic storm?
Any one know what the light show over #Dublin is? pic.twitter.com/TW5oec8tRd

— James Brophy (@jamesfbrophy) 30 December 2018
This next video was recorded on December 29, 2018, around 8:45 in Drimnagh, Dublin. Here the Youtube video:
Or can these light source be caused by something more grounded? Such as the mystery behind the so called top secret "Project Blue Beam."
The following video was recorded in Dublin on December 29, 2018:
Here a summary and discussion of both sky phenomena:
Electrical explosions in Kenner, Louisiana
A video captured by Giovanni Bommarito show the dramatic moment of multiple electrical explosions in Kenner, triggering power outages for more than 10,000 customers on December 27, 2018:
Wind gusts in the New Orleans area reached as high as 51 MPH overnight Wednesday and into Thursday morning.
Coincidentally this event occurred on the same day as the sky lit up with mysterious blue light over Queens, NYC:
Strange explosion and object in Ciudad Juarez
© The Juarez Times/Facebook
There are definitely odd things happening on the planet. Perhaps these incidents are related 'electrically' in part to the 'grounding' of our Solar System?