The Most Senior Vatican Official Ever Convicted of Child Sexual Abuse Might Be Set Free Tomorrow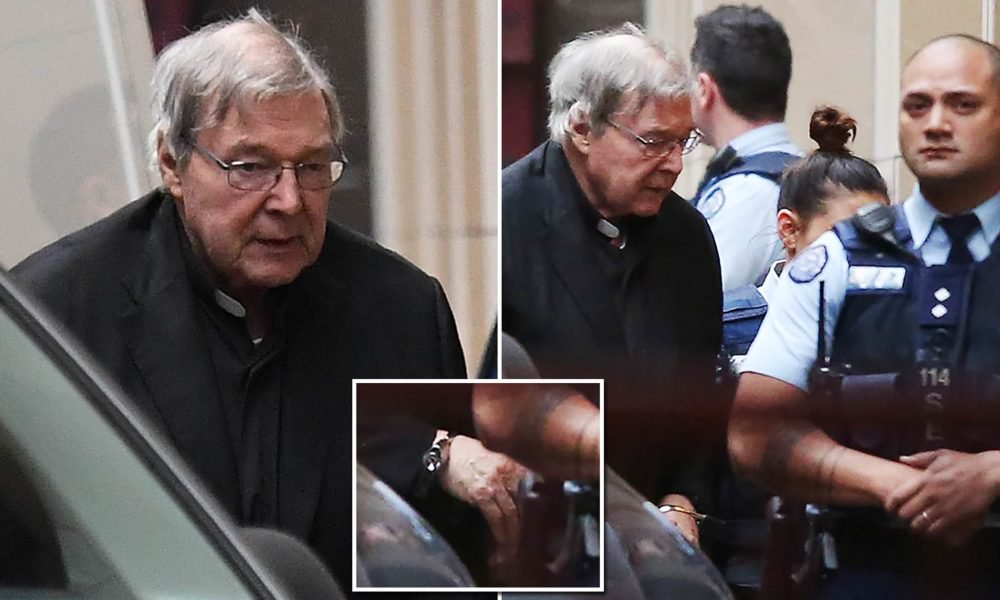 The Facts:Tomorrow, it will be decided whether or not Cardinal George Pell's guilty verdict will be appealed. If his appeal is successful, he will be let go and the charges of sexual abuse against children will be dropped.
Reflect On:Although awareness is being created, the most powerful people in the world and the authorities we turn to in order to stop these activities may also be implicated.
The sexual abuse of children connected to high ranking Vatican officials is nothing new. Multiple popes have been implicated or involved, including Pope Francis. For example, Carlo Maria Vigano, former Apostolic Nuncio to the United States and Secretary-General of the Governorate of Vatican City was the last one to do that. You can read more about that here. Decades of sexual abuse were reported in a choir that was led by the retired pope Benedict's brother. It's interesting that all of these revelations and accusations of violence, child abuse and pedophilia coincided with the time of that pope's resignation. You can read more about that specific case here. According to Malachi Martin, an Irish Catholic priest, writer on the Catholic Church, and Professor of Palaeography at the Vatican's Pontifical Biblical Institute, "the incidence of Satanic pedophilia – rites and practices – was already documented among certain bishops and priests as widely dispersed as Turin, in Italy, and South Carolina, in the United States. The cultic acts of Satanic pedophilia are considered by professionals to be the culmination of the Fallen Archangel's rites." The list of examples is long, and the topic could fill books that deal with pedophilia, torture, murder and ritualistic abuse.
The latest example to make public headlines is Cardinal George Pell. Pell was just convicted on five counts of child sexual abuse. He has now become the most senior official ever to be found guilty, serving as an advisor to Pope Benedict as well as Pope Francis. He's one of the Vatican's most powerful officials.
Who knows what Pell is really involved in, how deep his involvement goes, and what other crimes he is guilty of committing?
As the Guardian pointed out:
The jurors heard Pell sexually assaulted the two boys after Sunday solemn mass at St Patrick's Cathedral in Melbourne in the priest's sacristy. Pell orally raped one of the boys during this incident and indecently assaulted both of them. Pell offended a second time against one of the boys one month later, when he grabbed the boy's genitals in a church corridor, once more after Sunday solemn mass. He was convicted on four counts of an indecent act with a child under the age of 16 and one count of sexual penetration with a child under the age of 16.
Pell appealed the court's decision, and if he wins he could be set free. The decision is set to be announced tomorrow. The Senior Vatican official has been in custody in Melbourne since his sentencing to 6 years in prison earlier this year in March.
Pell's appeal was heard in June before a full bench of the supreme court including the chief justice, Anne Ferguson, the president of the court of appeal, Chris Maxwell, and Mark Weinberg. Only two of the three judges needs to agree as to whether Pell's conviction should be overturned. (source)
The recent NXIVM case along with the Jeffrey Epstein saga has certainly brought more attention to this type of thing and how big of a problem it is within elite circles, particularly the sexual ritualistic abuse and trafficking of young women and children.
But will things change? Does it make a difference if Cardinal George Pell will be set free, or if not set free become another 'fall guy'? Will this help stop the problem or does something grander need to happen? Does our focus need to shift away from one person onto an entire entity and organization, like the leaders Catholic Church/Vatican?
Based on my research, many high level people are involved in this type of activity, including many whom authority figures go to in order to solve these problems. These people have amassed tremendous amounts of power and a few convictions here and there. Awareness may not be able to solve the problem, but that's not to say it's not a giant leap forward to share this information…
When it comes to Vatican officials, it's quite clear that many people have been aware of this type of thing for a very long time. This is evident by many examples throughout the years, and this clip of Pell debating scientist Richard Dawkins is a great example of what I am talking about. You can see the crowds reaction when 'little boys' are mentioned.
The Takeaway
The positive thing about all of the awareness and transparency that's hitting the mainstream with regards to this type of activity is that it's simply becoming more known. We're talking about people that the world has been made to praise, idolize, and look up to. We are talking about people that have tremendous amounts of power and influence over political policies and major corporations that are continuing to destroy our planet and perpetuate war.
This is immoral behaviour, and there are many parts of our world that are a reflection of that. But things are changing, and awareness is the first step to that. We are in the process of change and uncovering the truth, and not turning a blind eye is key to that.
At the end of the day, blame and punishment are also not the answers. We must dive deep and ask ourselves why these people do such things. Did it happen to them in their upbringing? Is putting someone in a cage the solution, and can that help someone heal?
Area 51 raid: US military apologises for tweet about stealth-bombing 'millennials'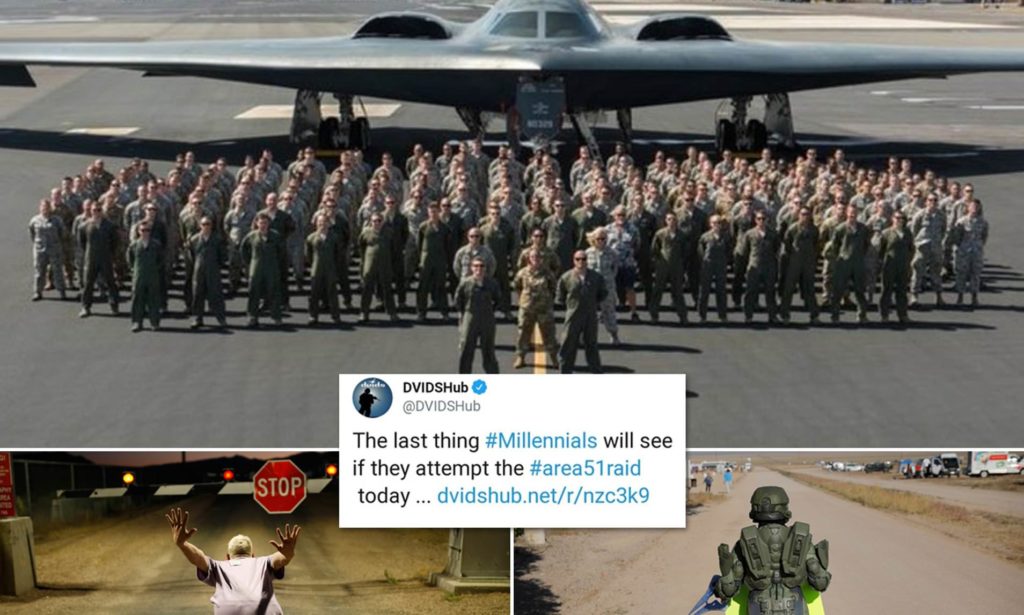 More than two million UFO fans signed up to 'see them aliens' by storming Area 51 base.
The US military has apologised over a tweet saying it would fight "millennials" with stealth bombers if they attempted to enter Area 51, saying it "in no way" reflects their stance.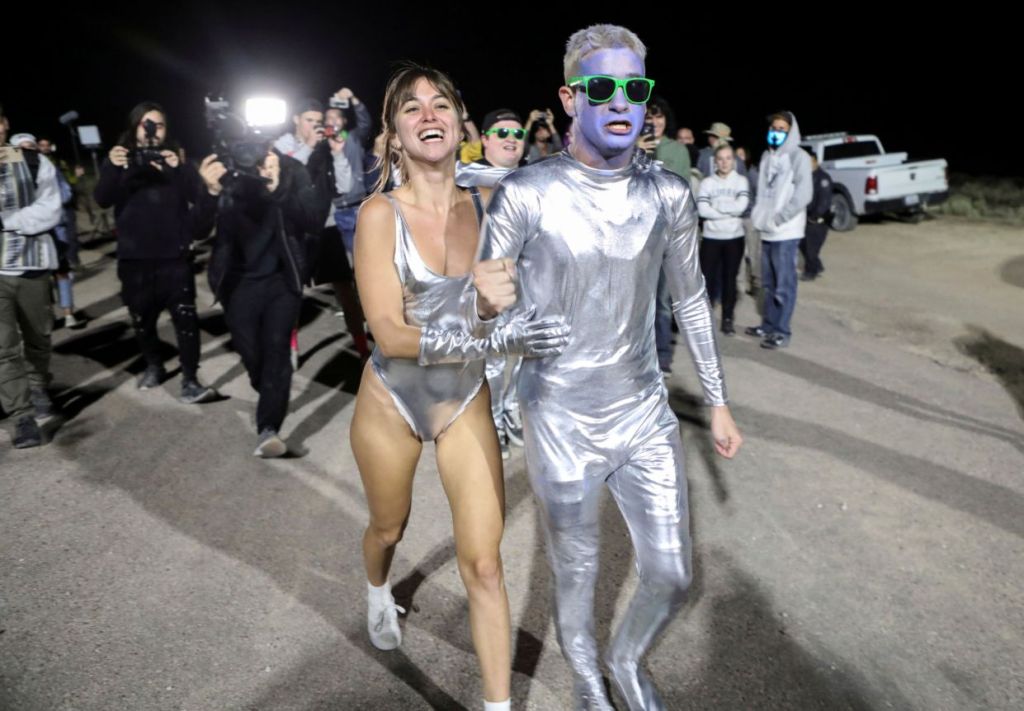 More than two million UFO fans signed up to "see them aliens" by storming the Area 51 base which has long been rumoured to house government secrets about alien life.  However, only a few thousand UFO enthusiasts turned up in rural Nevada for the 'pilgrimage' on Friday.
The tweet – which was posted on Friday and has since been deleted – was done by the PR arm of the US military, called the Defence Visual Information Distribution Service (DVIDS).
It stated: "The last thing #Millennials will see if they attempt the #area51raid today" with a picture of military officers in front of a stealth bomber.
The following day the unit apologised. A spokesperson tweeted: "Last night a DVIDSHUB employee posted a tweet that in NO WAY supports the stance of the Department of Defense.  It was inappropriate and we apologize for this mistake."
Area 51 tested aircraft ranging from the U-2 in the 1950s to the B-2 stealth bomber in the 1980s. The government spent decades refusing to acknowledge the site even existed, before releasing documents confirming it in 2013.
Its secrecy still fuels speculation that it's where the government studies aliens.
Visitors descended on the tiny desert town of Rachel, a short distance from the military site, in response to a recent, viral social-media invitation to "storm" Area 51, raising concerns by local authorities of unruly crowds overwhelming the community.
The US Air Force issued stern warnings for people not to approach the gates of the Nevada Test and Training Range, where Area 51 is located.
However, crowds were significantly smaller than expected.
Around 1,000 people visited gates on Thursday and Friday, and more made the trek on long dirt roads near Rachel on Saturday.
Officials reported six arrests overall, mostly for misdemeanour trespassing on base property, a $1,000 (£800) fine. One man was arrested for disorderly conduct at a festival venue and one for public urination at a base gate.
In Nye County, west of Las Vegas, authorities reported no arrests after a total of about 200 people showed up early on Friday at two remote gates to the once-secret Area 51 facility.
In Lincoln County, Sheriff Kerry Lee said about 20 people broke from among revellers early Saturday and "acted like they were going to storm, but stopped short."
On Friday, one man was treated for dehydration by medics at the Rachel festival.
While costumed space aliens were a common sight in events that began on Thursday, no one has reported seeing actual extraterrestrials or UFOs.
Source www.independent.co.uk
The 5G Roll Out of 20,000 Telecom Satellites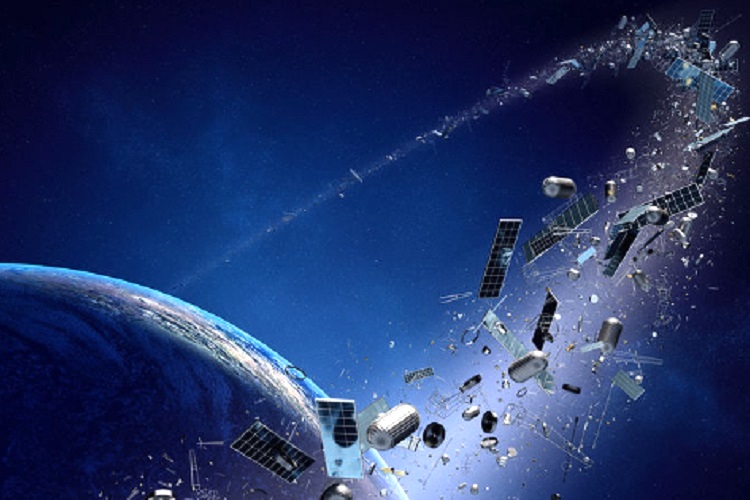 Gary Null, PhD, GreenMedInfo
Waking Times
For years, scientists have warned about the dangers of enormous amounts of debris orbiting our planet. Aside from wrenches and other tools used by astronauts, plastic bags, and yes even a toothbrush, according to the federally-funded Aerospace organization, the greater dangers are obsolete spacecraft, portions of damaged and disabled satellites, rocket fragments, flywheels, and nuclear reactor cores that have broken up or collided with various other objects. Yet even a screwdriver traveling at an average of 17,500 mph, with an impact velocity of 21,000 mph, can be very destructive if it were to crash into a satellite, rendering it inoperable. And this simply adds to more useless junk, now estimated at 128 million small bits of debris under 1cm and the 34,000 larger pieces, floating above our heads. Imagine being hit with a piece of space scrap the size of a sugar cube is "equivalent of standing next to an exploding hand grenade."
A Business Insider story about space debris noted that the US government already tracks 23,000 objects regularly, including China's bus-size Tiangong-1 space station that incinerated in orbit. In February of 2011, a Russian military satellite collided with an American Iridium commercial satellite. The former disintegrated into hundreds of thousands of pieces of debris while the latter spun out of control. Approximately 2,000 of these larger objects are being tracked regularly. Three thousand large objects from the Chinese anti-satellite weapon FY-1C, which the Chinese military deliberately blew up, also have to be routinely monitored. As more and more satellites, space stations, rocket and missile remains, and a variety of other orbiting technologies are shot into space, the more frequent these accidents will occur.
Julian Assange, a life that slowly fades (Video)
Julian Assange's father says his son may not be released from prison after revealing criminal acts perpetrated by the US.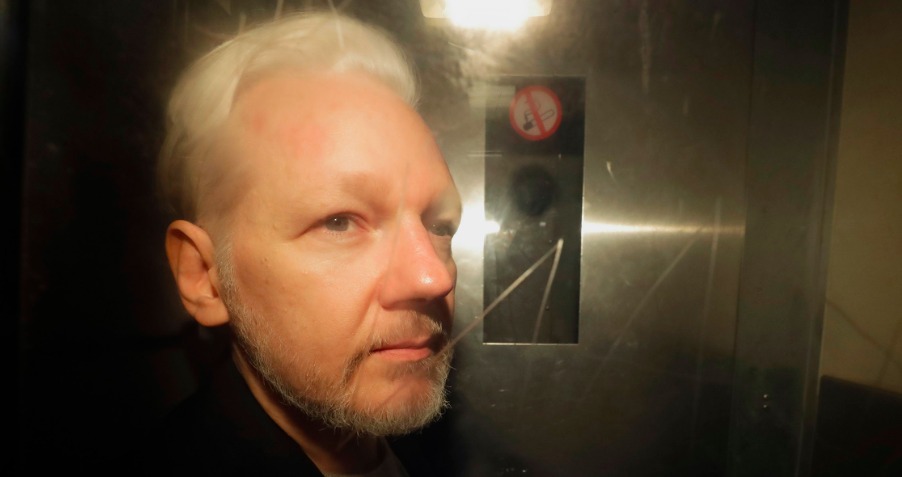 Australian journalist Julian Assange, founder of the WikiLeaks platform, which unveiled, among others, crimes committed by the United States (USA), is increasingly at risk of dying in jail, his father, John Shipton warned.
"Julian can die in jail after a 9-year persecution for revealing the truth of war crimes (in the US)," Shipton told reporters in London on Friday.
He said that this is the "bitter truth" after hearing the testimony of a United Nations (UN) rapporteur who visited Assange a few days ago in Belmarsh prison, southeast London, where he has been since last April, and who said that the life of the activist is in danger.
The UN special rapporteur on torture, Nils Melzer, said that Assange is suffering from an "inhuman situation" in Belmarsh, where he hopes the British justice will decide whether or not to request an extradition made by the United States, to respond to the alleged crime of conspiracy, among other charges.
On October 26, musician Roger Waters, founder of the progressive rock band Pink Floyd and known for his activism, said in an interview with RT that "they are clearly trying to kill Assange as much as they can."
"Julian Assange is becoming a warning to other journalists that if they tell the truth -particularly to power-' we will catch them, "Waters said.
On Monday, October 21, Assange appeared at a London court hearing, and seemed confused, as it was hard to remember his name and age, according to a report by Reuters.
According to that testimony, the judge asked the activist at the end of the hearing if he was aware of what was happening and replied: "not exactly."
Under normal circumstances, the Australian must have been released on bail after 50 weeks in prison and while his trial is taking place, but British justice chose to keep him in jail.
Judge Vanessa Baraitser, of the Court of Magistrates of the Westminster district of London, decided that Assange remains imprisoned due to his "history of evasion", as there are "substantial indications" to fear that he can again evade the action of justice.
The founder of WikiLeaks will face an extradition hearing to the United States on February 25 for 17 counts of espionage and one of conspiracy, which can lead to a sentence of up to 175 years in prison.