The Most Amazing Spirit Communication Evidence Video Ever. Really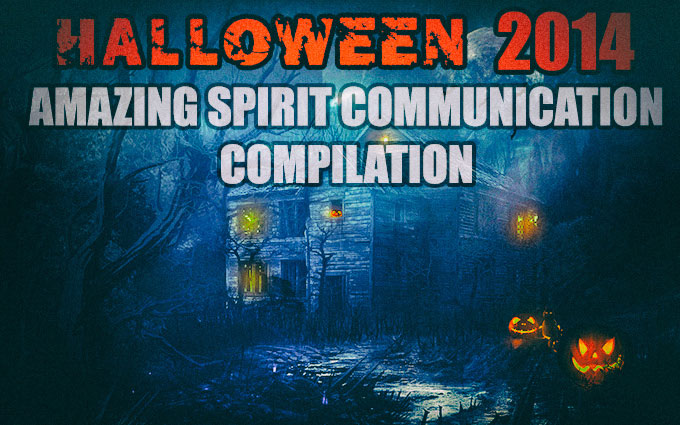 With less than a week to go until Halloween I decided to post a cool video I made up recently showing some flat out amazing evidence using EVP, Spirit Boxes, App based programs such as Echovox and the GB-1. Also the SLS Camera and ITC Spirit Photography. Some of you who follow me will have seen much of this and others may have seen very little, but all is worth a second look and shows just how amazing and REAL spirit communication is.
I have hundreds of hours of footage but this video comes in at 28 minutes or so and consists of some of my favorite replies, sessions and evidence in all areas.
What you are about to see is 100% real, 100% authentic, and 100% FACT. Nothing was staged, faked, or set up. Nothing was added in editing and nothing was done to trick you. What you see and hear is what you get, period.
These are very real phenomenons and some people can capture these things very easily, as it is 2nd nature to certain people. I happen to be one of those people. Not sure why or how this happened but it did and because of my years of experience the spirits seem to trust me and many know who I am when OTHERS ask about me in their own sessions. Crazy but pretty cool if you ask me.
To those friends of yours who think there is no such thing as spirits, ghosts or SOMETHING out there that can see us, touch us and hear us as well as reply back with messages, have them watch this video.
I have been trying to get the word out and expose this as TRUE, FACT and REAL to anyone who is willing  to sit and listen, because it needs to be noticed in a big way and not laughed off as nonsense. The spirits that come through to me usually are in need of help in one way or another. This could be a request to help them go to the light, a request to leave a message for their loved ones or a some other form of help they are searching for.
So sit back, turn down the lights and turn up the volume. Listen and watch for yourself what I feel is some of the most compelling evidence that spirits exists and can indeed communicate with us. Enjoy
If you like it, click on the video to go to the YouTube page and give it a thumbs up!
Steve
Crow Funerals: Researchers Find That Crows Appear to Understand Death
We've previously discussed the impressive intelligence of crows here on the Grail, from research showing that crows can solve complex sequential puzzles, to video of a crow stealing a credit card to purchase a train ticket from a vending machine.
Now, in what may be the creepiest-looking science experiment ever, researchers have discovered that crows know what death is – and it appears that they fear it, gathering in groups around a dead crow and calling loudly. Donning scary latex masks, the researchers brought out a dead, taxidermied crow, to find out why crows gather around their dead  (the reason for the masks is because crows never forget a face, and the scientists involved weren't keen on getting harassed by angry corvids).
For more on the research, check out this short film:
The evidence keeps stacking up for the remarkable intelligence of this much misunderstood and maligned bird.
Note: for those who might have questions about the experiments, the lead researcher posted a bunch of answers to the most frequently asked questions in the comments thread beneath the YouTube video:
I'm seeing a few questions come up repeatedly so let me take a minute to address them.

1) Yikes, why are the masks so creepy?! These masks were made in service to the original facial recognition study that took place a little over a decade ago at the UW. You can learn more about that study in the PBS 'Murder of Crows' special which is free to stream. When asking that original question of "do crows recognize threatening people" it was important that the masks were expressionless, since a happy or angry looking face might influence how they would respond (we now know it actually doesn't). It's very hard to find human-like expressionless masks though, so we had costume makers come in and take molds of volunteers' faces. What you're left with is something that basically looks like you cut someone's face off and are wearing it Silence of the Lambs style, which is kinda the point, but admittedly also very creepy to people!

2) Why did you need to wear masks at all? During the actual study I wasn't a mask wearer, I just recorded data. It was a volunteer that would don the mask and hold the crow, or return a week later wearing the familiar mask. But volunteers are fickle and I couldn't be guaranteed that the person available to help during the "funeral" presentation could come back the following week. By having people wear the masks though, it didn't matter who was helping me, I could keep the face the same. And based on the previous facial recognition study I knew that's really all that mattered.

3) How did we know they weren't just freaking out because the masks are creepy? I ran controls to verify this. Linda is one of ten different masks so it was easy to verify that wasn't what was going on. If you want to learn all the details of this study you can read it for free on my blog. You can also find me on twitter @corvidresearch where I am always available to answer all your corvid questions.
SOURCE: The Daily Grail
Upgrade to Large Hadron Collider that could 'unlock new dimensions'
The world's largest particle smasher is kicking off a major upgrade to churn out 10 times more data and help unlock the secrets of physics.
The European Organization for Nuclear Research, or CERN, started work Friday on a project to boost the number of infinitesimal collisions, known as 'luminosity,' in its Large Hadron Collider by installing high-tech magnets.
CERN says the upgrade is expected to produce greater data starting in 2026.
They said the upgrade will allow the Higgs boson 'god particle' to be defined more accurately, and to measure with increased precision how it is produced, how it decays and how it interacts with other particles.
In 2012, the LHC was used to prove the existence of the Higgs Boson—also dubbed the God particle—which has allowed scientists to make great progress in understanding how particles acquire mass.
In addition, scenarios beyond the Standard Model will be investigated, including supersymmetry (SUSY), theories about extra dimensions and quark substructure (compositeness) will be examined.
CERN says the collider ringing the French-Swiss border near Geneva has worked well since operations began in 2010.
CERN, perhaps most famous for confirming the subatomic Higgs boson six years ago, says the budget for the High-Luminosity LHC is about $950 million.
The work involves heavy civil engineering at the LHC's two main sites in Switzerland and France which are run by Europe's physics lab CERN, that will allow it to operate in a high-luminosity mode from 2026.
The project will involve the replacement of high-tech components along 1.2 kilometres of the machine, such as magnets, collimators and radiofrequency cavities.
It will also see the construction of new buildings, shafts, caverns and underground galleries, as well as tunnels and halls to house the new cryogenic equipment, as well as power supplies and cooling and ventilation kit.
The HL-LHC requires about 130 new magnets, in particular 24 new superconducting focusing quadrupoles to focus the beam and four superconducting dipoles.
Sixteen brand-new 'crab cavities' will also be installed to maximise the overlap of the proton bunches at the collision points.
Their function is to tilt the bunches so that they appear to move sideways – just like a crab.
'By 2026, this major upgrade will have considerably improved the performance of the LHC, by increasing the number of collisions in the large experiments and thus boosting the probability of the discovery of new physics phenomena,' CERN said.
The aim is increase tenfold the amount of data which can be picked up by the LHC, which is housed in a 27-kilometre (17-mile) ring-shaped tunnel buried more than 100 metres underground that runs beneath the border of Switzerland and France.
The powerful accelerator, which began operating in 2010, smashes high-energy protons into each other at velocities near the speed of light.
These collisions generate new particles, giving physicists an unprecedented look at the laws of nature in the hope of better understanding particles and matter.
Continue Reading: http://www.dailymail.co.uk/
Sounds and Whispers — What You Need To Know About Poltergeist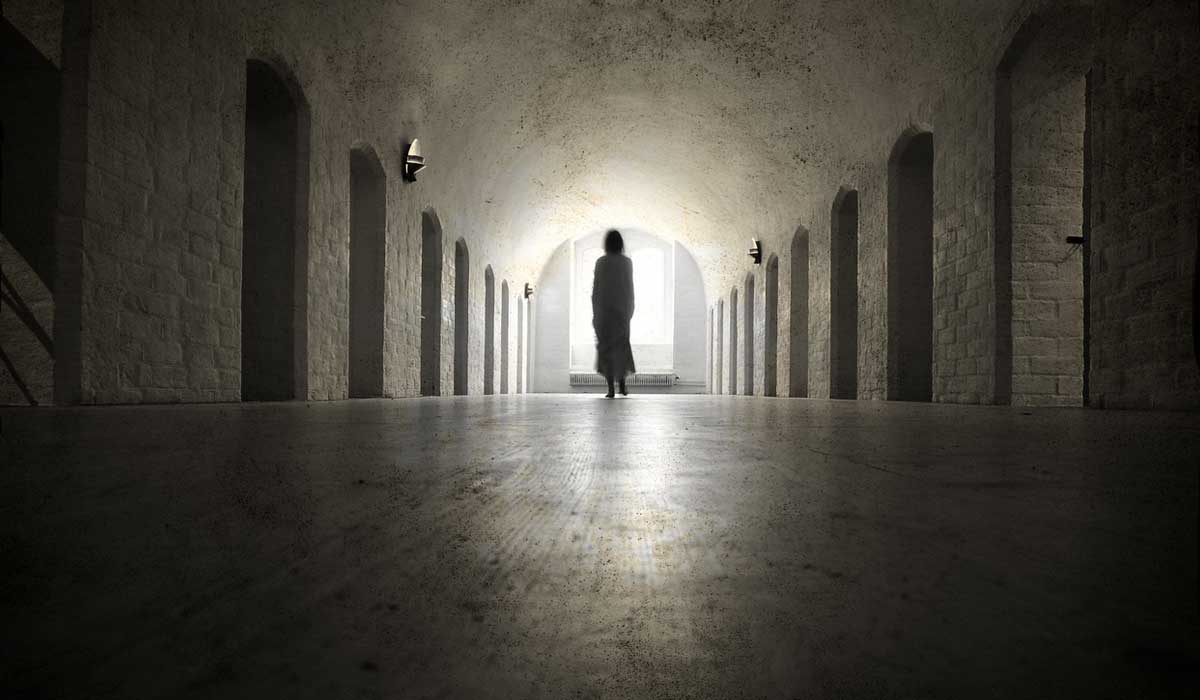 The expression poltergeist comes from the combining of two German words: poltern (crash) and geist (spirit or ghost). So in other words, a noisy or unruly ghost or soul. Although less common than conventional hauntings, reports of poltergeist activity dates back to the first century. In contemporary times the phenomenon has generated several major films and television programs .
So with this in mind, here are the eight main things that you need to know about poltergeists.
1. Parapsychologists can not agree on what they are
Some parapsychologists see poltergeists as a sort of ghost or supernatural entity that are accountable for physical and psychological disturbance. Other people think that such activity originates from"unknown energy" associated with a living individual or a place. Sceptics, on the other hand, favor ordinary explanations like attention seeking, pranks and trickery.
2. Poltergeists often favor women to men
A person-focused poltergeist tends to (although not necessarily ) involve a female adolescent who's experiencing emotional turmoil when the activity begins. That said however, not all so called"focal agents" are teens. Indeed, William G. Roll, a pioneer in poltergeist research, discovered that the age of people reporting encounters of poltergeist activity ranged from eight to 78 years.
3. Some of the best poltergeists are thought to be fakes
In 1967, in a lawyer's office at Rosenheim, Germany odd things started to occur in the presence of the 19 year old secretary Annemarie Schaberl. Paintings and overhead light fittings started swinging, while fluorescent tubes unscrewed themselves and massive spikes in electrical activity occurred. The speaking clock was also called multiple times per minute and furniture was moved. The authorities, utility company officials, physicists and parapsychologist Hans Bender investigated with no explanation. However, many think it was a bogus — all because of concealed nylon threads — particularly given that the incidents stopped when Schaberl left the company in early 1968.
4. Poltergeists like to mess with your stuff
Poltergeist activity usually starts with minor isolated episodes . This may include unexplained sounds or familiar objects like your keys or your telephone moving from their usual place. However, while poltergeist activity is normally short lived — manifestations typically lasting around five months — several instances have persisted for many years.
The Chilliwack poltergeist in Canada, for example was active for just two months between 1951 to 1952. During this time period the Poltergeist produced violent and loud hammerings on walls accompanied by occasional flying objects. The Brother Doli Case, on the other hand, included a range of phenomena — stains, carvings of images and Welsh words, normally of a religious nature — and those persisted for many years.
5. Experts are still undecided regarding the Enfield poltergeist
Among the most well-known poltergeist cases to happen in the UK involved the Hodgson Family, and their newly occupied council house in Enfield, North London. Between 1977 and 1979 it had been the scene of demonic voices, things moving without explanation, levitation and odd sounds. Events focused on the two teenage daughters Margaret and Janet.
A number of trustworthy witnesses observed phenomena — these witnesses included a police constable, a press photographer and researchers from the Society for Psychical. While researchers did discover some evidence of pranks and fakery, it was considered that a number of the poltergeist episodes were genuine.
6. Some believe that psychological stress can cause activity
Some ghost hunters and paranormals suggest that poltergeists are in fact the emotions of troubled individuals — built up during times of stress.
This concept, called Spontaneous Recurring Psychokinesis suggests this built-up stress then unconsciously projects outwards in the kind of emotional energy, which impacts the physical surroundings and creates the phenomena attributed to poltergeists. However, there's not much evidence to support that idea.
7. Others think they are souls of the deceased
A lot of people think that spirits of the dead are responsible for poltergeist activity. This is believed to be because individuals who experience them perceive an underlying intelligence and purposeful communication with an otherworldly being. This view proposes a disembodied consciousness — or soul — survives bodily death. But there also isn't any compelling scientific evidence to support this opinion .
8. However, sceptics put a lot of it down to misinterpretation
Misinterpretation is likely to happen when people think that a place is haunted and they're searching for signs to verify that. This way, a lot of poltergeist activity can actually result from inaccurate perception of natural phenomena. Just take the case of the women haunted with a ticking clock, it had been actually found that the sound was created by a tiny insect. Other instances like"the curse of the spinning Egyptian" — an Egyptian statue at a Manchester museum seemed to turn itself during the day — have both been explained by physical elements like minor seismic activity, underground streams and even rainfall patterns.