The Malaysian Airliner Is NOT Missing & Much More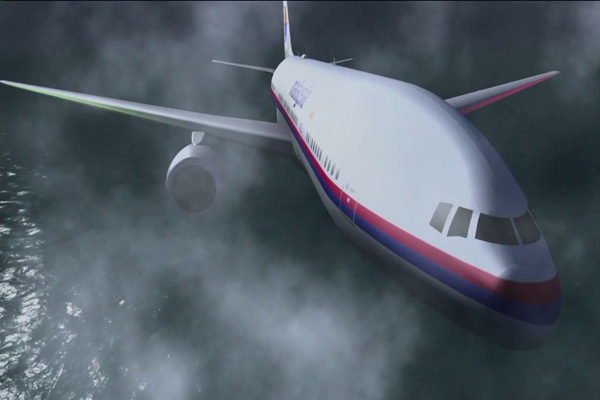 Dave Hodges
The Malaysian airplane is not missing.  It is exactly where somebody has designed it to be. Also, with regard to the 80,000 Russian troops poised to invade Ukraine and with NATO moving forces into Norway, there is a war that could break out any day.
The coming world war is totally unnecessary. It will be fought with weapons and technology that is outdated by over a hundred years. The United States government has the ability to negate ANY Russian or Chinese weapon.
These two events and many world events are part of a grand theater which is being played out in order to create maximum chaos from which the New World Order will be rolled out. And this is all preventable because we have unimaginable technologies which could solve the problems that wars cannot.
How do I know what technologies are available to our government? I don't, but my father did and this is a brief revelation of his work and why it matters to all of us.
Family Secrets
I am going to write about and partially reveal something that I have had knowledge of for over 30 years. If I would have revealed what I knew my father was working on while he was in the navy and immediately after his retirement, he would have gone to prison for life and my mother would have lost my father's navy pension following his death. Now that both of my parents are deceased, it is time that the truth came out because it has a direct bearing on both the missing Malaysian airliner and the potential world war that Russia and NATO are preparing to fight. This would be a much easier article to write if it were about another family instead of my own because I detest bringing attention to my family.
A Chance Encounter
My wife and I were having lunch at a restaurant yesterday  and she was asking me what I thought was behind the missing Malaysian airliner. I told her that I could not be certain, but that our NSA and CIA knows exactly what happened to that plane and where it happened. Strangely, there was a man sitting in the booth behind us who leaned over and said "I could not help overhearing what you were talking about. I used to work for DARPA before retiring and madam your husband is correct. There is nothing that we could not monitor and that includes ships, planes, automobiles and people. We have technology that the public will not know about for  at least a 100 years." Although he did not elaborate, I knew exactly what he was talking about.
This chance encounter reminded me how much I hate the deception that comes out of our government on a daily basis. We have the technology to do incredible good. We can reverse droughts, defend against all of our enemies weapons and we can even reverse the aging process. Yes, the super elite on this planet have decided to withhold most technological advances from the people so that we can continue to play out the old worn out game of one side going to war with the other, etc. etc. It is all about control, manipulation and mass murder and I am sick of it. I understand why whistleblowers do what they do because they get so disgusted that they cannot take it anymore. I understand it because I am about to engage in it for the same reasons.
Child's Play
I mourn for the dead 239 missing passengers of the missing plane. And yes, they are undoubtedly dead. I have long known that our intelligence agencies, and probably the FSB and Mossad as well, have the ability to track every ship, airplane, every automobile and person in the world. Be warned that every conversation that you have, not just electronic, is monitored by a computer. There are no secrets. The ability to track any person of interest has existed for a long time. This is why some of us knew that the hunt for Osama Bin Laden was a joke designed to milk the cash cow that had become the war on terror for as long as possible. Therefore, there is no way that our intelligence agencies could not know what happened to the plane that has captured the attention of the media.
Originally, I remained quiet on the subject of the missing airliner because I thought it was a possibility that our government was going to launch a rescue mission because the plane had been hijacked and we were playing dumb in order to save these people. I had to remind myself that placing any kind of faith in this banker-hijacked government is naive at best. Any window of any rescue closed a few days ago. I do not know why this plane was brought down, although I suspect it was done to prevent a technology transfer to the Russians, but I do know that our government knows what happened and who did it. Now, to the point of the article.
Unrevealed Technology
My father did two tours of duty on the carrier, Roosevelt, before retiring from the Navy. In the 1980′s, my father was dying of mesothelioma as a result of being on ships with unabated asbestos. The Roosevelt was such a ship. In the last two years of his life, I visited my father on a nightly basis. It was in these conversations that I learned what my father had been involved in as a result of his work on the Roosevelt and his subsequent work at Martin Marietta which included work with former NAZI scientists as well as one Russian missile expert who had defected at the height of the cold war.
My father was one of the people who rewired the Combat Information Center on the carrier Roosevelt in order to accept the first nuclear weapons aboard a navy ship. Much of the work was done as the ship sailed around Cape Horn located at the southern tip of South America. They did so to escape detection from the Soviets. Later, my father was called back to the ship to make more adjustments  to the Combat Information Center, in his second tour on the carrier. This was a highly secure and top secret project and nothing at that time was revealed to our family until my father told me 20 years later.
The Navy early retired my father six months before his actual retirement date and sent him to work at Martin Marietta in the mountains outside of Littleton, Colorado. My family was only told that dad was working on missiles. The truth, as he revealed to me in our nightly conversations, from 1983 to 1985, was that he was working with NAZI scientists on developing technologies which had been on their drawing board, but  had not yet developed. Most know of Operation Paper Clip which reverse engineered NAZI technology into our military. However, what my father worked on was the theoretical aspect of what was planned but not yet manufactured.
As my father described, the project was highly compartmentalized and was first overseen by the Office of Naval Intelligence. Later, the CIA wrestled control away and took a very hands on approach. As my father's responsibilities increased, he developed more awareness of the totality and purpose of the project. He surmised that he was working on a secret military space program complete with an independent weapons system and single craft capable of achieving orbit without the use of a booster rocket. Although my father never received direct confirmation, has was convinced that he was working in a militarized space program which was totally separate from NASA since none of the fruits of his labor ever ended up at the "civilian space agency". NASA is no more than a cover for what our government has been working on for over 60 years. Why, at the heart of the cold war, would our government not be militarizing space? Of course we were militarizing space and it does not make sense to believe anything else. He told me that the technology that he worked on was an estimated 100-300 years ahead of anything that we had at that time.
Interestingly, my father was a fan of the TV show, Star Trek, created by Gene Roddenberry because he knew that the technology portrayed on the show had already been developed. He told me he was baffled as to why Roddenberry would be allowed to display the technology in such an open matter.
It was revealed to me that we had deep space platforms armed with weapons which could strike anywhere on the face of the planet and beyond. After my father left Martin Marietta, now known as Lockheed Martin, he went to work at Sundstrand Electric in Westminster, Colorado.  While at Sundstrand, he met the late Bill Pawelec, a CIA contract agent.  Bill Pawelec will eventually meet and become the significant other of my present News Director of The Common Sense Show, Annie DeRiso.  Both men performed work on developing a high tech surveillance system for use on the deep space platforms.
My father had warned me I could never publicly speak about these events until after both he and my mother had passed away. My father had signed a national security oath in which he waived all due process rights for any violation of his oath. Any violation would have been met with immediate incarceration to Leavenworth, with hard labor and all financial assets would be forfeited. My father passed away in 1985, but I could not say anything because my mother was receiving his Navy pension. I moved to Arizona three months later and filed away this knowledge and pursued my career interests.
The Art Bell Connection
In 1993, I was listening to the Art Bell show for the first time and Art was interviewing Vance Davis, formerly of the NSA. Vance said some things in the interview that made me think he might have known my father. I tried contacting Vance and left a message and provided the reason why I was contacting him. The next day, both Vance and Bill Pawelec contacted me. I developed a friendship with both men. And from Bill Pawelec, I learned even more about the work my father had done at Sundstrand. Privately, I confided in Bill and Vance and told them some of what I knew. Ten years later, through a meeting set up by Bill Pawelec, I had a clandestine meeting about these matters with noted author, Jim Marrs at the airport in Phoenix, in which I told Jim some of what I knew and he said it confirmed much of what he already knew on these topics. As a result of this meeting, I developed a relationship with Jim as he has been a guest on my talk show over a dozen times.
I still maintained a very low profile  until the forces of Senator John McCain and the CAFTA/CANAMEX Corridor group wanted to force myself and my 300 rural neighbors off of our land without any compensation. As a result of my fighting against McCain's forces in the media, the late Pete Peterson gave me a position  as a talk show host on Sunday afternoons in Wickenburg, AZ. A couple of years later, John Stadtmiller offered me a similar position with the Republic Broadcasting Network. I was one upset person and went to war with the elite on a weekly basis. Unfortunately, I still could not reveal all that I knew because my mother was still alive.
My mother passed away three years ago and I was subsequently free to reveal what I knew, but I chose not to because I was engaged in the fight  against the NWO on multiple fronts and did not feel the need to do so, until now.
I can accurately state that we possess the technology to stop all attacks upon the United States or any other area that we choose. What the public was told about with Reagan's SDI program was a deceptive lie. The MX missile system, for example, was a very expensive disinformation ruse. During the Reagan years, we already had developed technology that most would recognize as being part of HAARP which could, for example, knock down all incoming ICBM's using HAARP based, localized EMP type of technology, combined with the technology located on the deep space platforms. This war that we are getting ready to fight, is going to be fought with sticks and stones compared to what is available. Subsequently, all of this saber rattling and subsequent mass murder which is about to take place, is totally unnecessary.
Millions are needlessly going to die and if the conflict goes nuclear, billions will die. And this is all in the name of a few elite gaining more control so they can live out some preplanned fantasy for control of the planet.
How Advanced Is the Hidden Technology?
The short answer to the question in the subtitle is that I do not know. My information is based on events which happened in the late 1950′s to the mid 1960′s. What I do know is that only a very few know what I know. Only God and a few corrupt people know how far this technology has evolved. This is why I have no trouble believing Steve Quayle's new book, Exogenesis, about transhumanism and the complete morphing of the human race.
With the suppressed technology,  all drought and famine on the planet could end. Do you remember the old 1952 classic movie, The Day the Earth Stood Still, in which a race of aliens had the ability to stop all war in the universe? We have the power to stop all war on the planet today and have had this technology for some time. Do you understand what I am saying, all war could be ended. We could be traveling to the stars and harnessing vast resources. It is highly likely that our military went to the moon long before Neil Armstrong given what I know about the technology which existed in 1960. However, the elite are not going to relinquish control and allow mankind to become what he was intended to become. Therefore, the technology is going to continue to be withheld and man's suffering will continue as it has for some time. Given what JFK said in his Secret Societies speech, he knew what I am revealing as well and was not on board with the games being played.
What Is a Poor Christian To Do?
Now it should begin to make sense why I have advocated for not being in the banking system controlled by the whoremongers and warmongers.  I have also encouraged people to shop locally and stay out of the corporate entities. Turn off your TV and read a book, the Bible would be a great place to start. What did Jesus say about being in the world and not of the world? It still might be possible to collapse the corrupt system from  the inside-out and begin anew. However, that ship has already sailed and I am sure it is too late.
Conclusion
Annie DeRiso and few of my close friends have been discussing if and when and how completely I should bring out what I know. Since the passing of my mother, I have often considered what I should do. Some have advised me to keep quiet because of the loss of credibility. I personally could care less about this possibility. I don't know how much longer I am going to continue to write and broadcast. I have other things in life that I am missing out on and I grow weary of trying to arouse a public which is content to watch Dancing with the Stars instead of fighting back against the evil on this planet. As a former mental health professional, I learned that I cannot care more about clients than they care about themselves. There is a lesson to be learned from that experience regarding the multitude of sheep that inhabit our country.
I am well aware of the criticism that will follow this article and truthfully, I could care less. Since beginning broadcasting  seven years ago, I have heard allegations wondering where I came from and am I government troll and why did I just suddenly appear from nowhere? Annie DeRiso tells me that people ask her that question a lot. I have been awake for a very long time and I grow weary of the satanic evil that inhabits this planet along with the lack of intelligence and courage displayed by the masses.
What I do know is that this coming war is not needed and many of our kids are going to die. I am damn sure that the intelligence agencies knows how those 239 airline passengers died. You see, it is all a game that works because we choose to remain ignorant of the truth.
It was time to get mad about the state of the world a long time ago. A good time would have been when Jesus drove the money changers from the Temple. Now, we are going to pay the price for our disobedience to God and our absolute ignorance. I sincerely mean this when I say, may God have mercy on our souls. You would be well-advised to focus on adaptation and survival. Take the time to enjoy life while you still can, you may not get a second chance. Just remember that all of what is happening is totally unnecessary.
Juno probe recorded a radio signal source in orbit of Jupiter which may be an ancient interplanetary station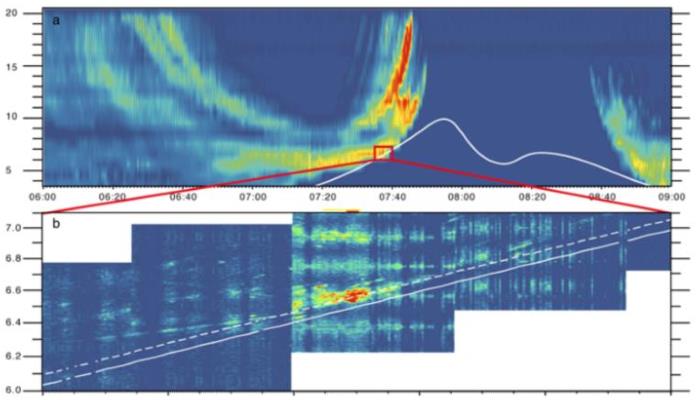 Juno, is NASA's unmanned interplanetary station launched on August 5, 2011 to explore Jupiter, the second project under the New Frontiers program. The spacecraft entered the polar orbit of the gas giant on July 5, 2016. The purpose of the mission was to study the gravitational and magnetic fields of Jupiter, as well as to test the hypothesis that Jupiter has a solid core.
Instruments of the Juno interplanetary probe, which is exploring Jupiter, detected a nearby signal at a frequency of about 6.5 megahertz, which is in the range of high-frequency radio waves. On Earth, they are used for ionospheric communications and over-the-horizon radar, but in Jupiter's orbit, their source is supposedly natural.
Such signals have been known for a long time: they are called decametric radio emission. However, for the first time, a spacecraft recorded them in the immediate vicinity of the place of origin. In fact, the probe flew through the source of the radio burst, near Ganymede, Jupiter's largest moon.
Juno's sensors observed the phenomenon for about five seconds, and then it merged with the background radiation. Given the speed of the probe – about 50 kilometers per second – we can conclude that the area of ​​space where the signal is generated is about 250 kilometers across.
As NASA explains, the found radio emission with a frequency of 10-40 MHz creates a stream of electrons rotating in Jupiter's magnetic field. They generate a radio signal as a result of a process of a certain cyclotron maser instability. 
NASA was so terribly interested in this cyclotron instability that the Juno mission was decided to be extended indefinitely, and now the bright adepts are busy building a new ship, the money for which they managed to get in a record short time.
The intrigue is that the conspiracy theorists knew about this radiation back in October 2020, although NASA only spoke about it now. The story began there with the appearance of the following message on one of the network boards:
According to this modest text, it was written as if by a CIA officer who went on the run in the fall of 2020. The reason for this was the cleansing of a team of agents who cleared and hid information about the discovery in orbit of Ganymede of an object similar to an interplanetary space station, created using some advanced technology. 
It was opened by the same "Juno", which on June 6, 2020 discovered a strange radio signal, which NASA reports only now. The signal was very powerful and went in a narrow beam, which does not happen in nature, so the satellite was slowed down and at the next revolution turned to look – where is the beam coming from?
The signal came from an object in the form of a torus, inside which a sphere about 1000 feet in diameter was suspended. The sphere was of a substance resembling metal, glowing with a purple light with a green tint, and rotating clockwise. In this case, the torus rotated in the opposite direction. It also looked like the sphere had been damaged by some kind of internal explosion. Nobody had any idea what it was, and it was thought that this was the work of the proto-civilization of the Earth, which was trying to colonize Jupiter. The version of the object's alien origin was also considered. 
When people read it in October, everyone laughed merrily. However, when NASA revealed the discovery of something on Ganymede, everyone suddenly realized that the message seemed to be pure truth and therefore now, in order to hush up the information, NASA urgently released its legend of what was happening. 
Peruvian court names Gates, Soros and Rockefeller as "creators" of the COVID-19 pandemic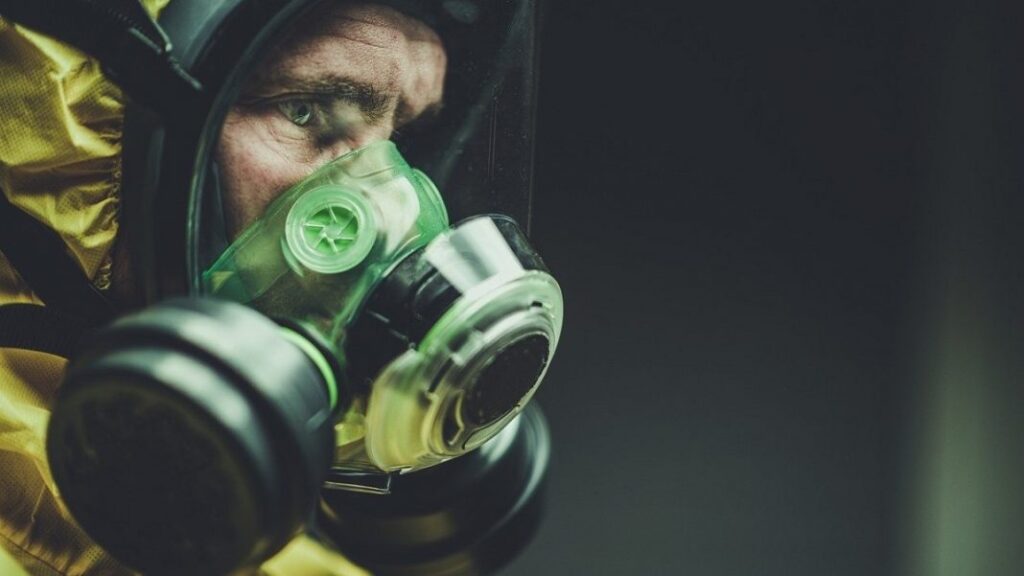 Peruvian judges said the coronavirus pandemic was organized by "authors of a new world order", including Microsoft founder Bill Gates, investment banker George Soros, and members of the Rockefeller family of billionaires. Such a verdict was issued when considering an appeal to extend the detention of a local resident accused of rape.
Judges Tito Gallegos, Luis Legia and Tony Changaray were the authors of the controversial ruling. They explained that the coronavirus pandemic turned out to be force majeure, since no one, except for the "organizers" of the pandemic named by them, could predict its consequences.
"The criminal process was paralyzed due to the COVID-19 pandemic created by the criminal elites, which paralyzed activities in almost all countries … No world government, individuals and legal entities, nor the defense of the accused can claim that this pandemic can be called 'predictable', except for the creators of the new world order, such as Bill Gate, Soros, Rockefeller, etc., who ruled it. They continue to manage it in conditions of extreme secrecy and in global corporations with an eye on the 2030 project," the Pasión por el Derecho edition quotes the text of the resolution.
Representatives of the department, which is responsible for overseeing the work of judges in Peru, have already announced that a review has begun against the authors of the ruling. The RPP publication indicates that it will be clear from its results whether a colleague committed a violation.
In early 2020, against the backdrop of a pandemic, conspiracy theories related to the spread of COVID-19 spread online. According to one version, some world forces (among which Bill Gates, the CIA and the Chinese authorities were mentioned ) specially brought the coronavirus into the laboratory and spread it to put the inhabitants of the planet at home, irradiate them with 5G, and then microchip them.
Gates himself later stated that such theories were "difficult to deny" because they are "too ridiculous."
Meanwhile, the World Health Organization (WHO) believes that the virus was not created artificially – the organization is of the opinion that the infection was transmitted to humans from bats.
US "on the edge": Seven facts showing what is brewing to happen in the US?
The United States is in danger of going to extremes, which after the January 6 events, no one knows what is happening in the country and the uncertainty seems to peak in the next few hours.
There are facts which could show that we are heading for the most dramatic hours the world has experienced since the August 1991 coup in Russia when the communists attempted to return to power and take control of the nuclear arsenal.
First, after an incomprehensible and unexpected blackout in Pakistan, a blackout happened in the Vatican.
A few hours before the blackout in Pakistan, the frequency of power grids in Europe dropped sharply, and only renowned German engineers and no less famous German quality of equipment saved Europe from plunging into darkness, as it happened a little later in Pakistan:
Are there plans for some kind of Pentagon intervention, as Washington now resembles Moscow in August 1991?:
Second, US President N. Trump is ready to activate the Emergency Alarm system that bypasses all conventional media (television, internet, radio, etc.) to send a message to US citizens!
In response, of course, to the decision of the dominant online media, from Google to Fb, Amazon, Tweet, Twitch to ban Trump from communicating with US citizens, even through Parler, the medium used by tens of millions of right-wing Americans to communicate.
The Emergency Alarm System (EAS) is a national alert system in the United States that came into force on January 1, 1997 and is coordinated jointly by the Federal Emergency Management Agency (FEMA), the Federal Communications Commission (FCC) and the National and Atmospheric Administration (NOAA).
The system is designed primarily to allow the president to address the country by intervening in the programming of all radio and television stations in the event of a national emergency.
The Integrated Public Alert and Warning System (IPAWS) is used as a backend for the dissemination of warning information via EAS and related technologies, such as Wireless Alerts Alerts (WEA), using Common Alerting Protocol (CAP). EAS messages are mainly transmitted via terrestrial and satellite radio and television (including broadcast and multichannel television), which must be part of the system.
Millions of SMS have been sent in the last hours with the following update:
Third, the US military has been embroiled in an unprecedented political conflict. According to the New York Times, Democratic House Speaker Nancy Pelosi asked Chief of Staff General Marley Miley to restrict the president's access to the nuclear arsenal, but he refused, as it would be a purely military coup.
The representative of the American Military leadership, David Butler confirmed that "the phone call was made and there was information about the nuclear control procedures".
To add that 70% of the military support Trump, but one can not imagine the involvement of the US armed forces in the internal political conflict, even if it has gone beyond what could be assumed as "within reason."
Fourth, the airspace above Washington was recently closed. Theoretically, it closed because an air traffic controller fell ill with coronavirus. Information was then leaked about "a possible terrorist attack by Iran in retaliation for Suleimani's assassination."
How likely is that? Then there were rumors that it was closed because N. Trump moved out of the White House accompanied by USAF fighters.
That is, for the movement of the aircraft of the presidency "Air Force 1" but it does not cease as a fact to be unprecedented.
The official excuse is that they disinfect the Air Traffic Control Room for flights over 18,000 feet because of a controller who tested positive for the virus.
See the picture of air traffic on the east coast of the USA, now:
Fifth, the arrival of the National Guard in Washington in large numbers:
Military helicopters observed over many US cities. There are many helicopters, they fly at unusually low altitudes and, if the helicopters are attack helicopters, people can consider full suspension systems with weapons:
Sixth, the Federal Emergency Management Agency (FEMA) has released an UPDATE of the nuclear attack guidelines it gives to all Americans through the Ready.gov website. Among the items added by FEMA are the following:
On your way to work, find suitable hiding places to look for in the event of an explosion. Due to COVID-19, many of the places you may walk to and from work may be closed or may not work during normal hours.
Such things were brought to the attention of the Americans for the last time fifty years ago, at the very peak of the Cold War, and the fact that this is now remembered again is very surprising to everyone.
Seventh,since Sunday, January 10, the Boeing E-4B is constantly in the air – one of the so-called "doomsday aircraft", that is, an air command post:
In normal times, any of these messages taken separately would have caused a serious panic among American conspiracy theorists, since, apart from periodic flights of "doomsday planes," nothing of the above has ever happened. And now it turns out, as it were, seven inexplicable sensational news in 24 hours.
This allows one to think that in the United States either some not very good things are being prepared, or these things are in full swing. That is, we can talk either about some grandiose false flag or even a possible world war.