The Lost City Of Z: The Strange Mystery Of Colonel Percy Fawcett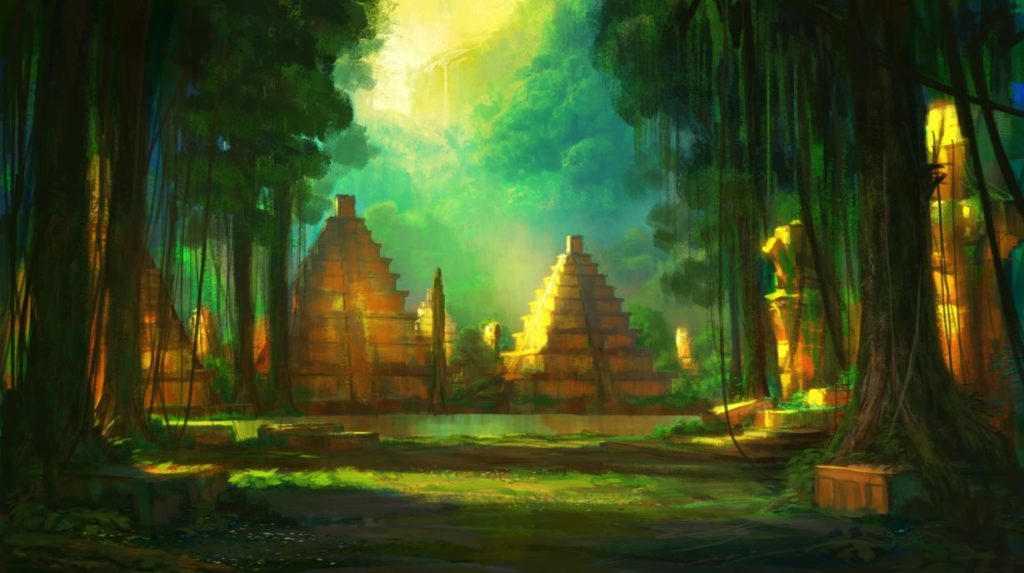 Have you ever heard about The Lost City of Z?! Z like Zorro.
James Gray wrote and directed the American biographical adventure film. The release of the film was in 2016 starring Charlie Hunnam as Percy Fawcett and Sienna Miller as his wife, Nina Fawcett.
Supposedly the film is based on a real-life story of Percy Fawcett. He was British geographer, officer, archaeologist and explorer of South America. The film just like the book – "The Lost City of Z: A Tale of Deadly Obsession in the Amazon" written by David Grann it seems to have gathered all the sympathies of the audience as a brave explorer and his adventures.
How does this story turn out to be one of the biggest news stories of his day? During his last mission, the whole team including Percy disappeared.
Fawcett was a member of Royal Geographical Society. His first expedition was by the Royal Geographical Society in 1906. Fawcett made seven expeditions between 1906 and 1924. He was 39 years old and he explored the region of Brasil and Bolivia. During the expedition, he claimed to have seen many mysterious species of animals and plants.
According to some researches, Fawcett he formulated theories that he had found traces of a hidden city that he called 'Z'. He believed the city was located somewhere in Mato Grosso in the region of Brazil. Some researchers thought this part of Mato Grosso was actually the eternal City of gold El Dorado.
In 1920, he found a document in the National Library of Rio de Janeiro called Manuscript 512. The document was written by a Portuguese researcher in 1753. The Manuscript included details of soaring store arches, multi-stored buildings, statues and a temple.
At the beginning of the First World War Fawcett returned to Britain to serve his country. Right after the end of the war, he turned back into his passion – 'Z'. In fact, he also had an attempt to go on the mission by himself in 1920. The try was a total failure. It resulted in developing a fever and shooting his pack animal while he was ill.
On April 20th, 1925, he went on his mission, in which he was accompanied by his eldest son Jack and Jack's best and longtime friend, Raleigh Rimell, for an exploratory expedition to find 'Z'. He received funding from a London-based group of financiers known as the Glove.
He was also accompanied with two Brasilian laborers, two horses, 8 mules and 2 dogs. In the last letter to his wife Nina, he sounded very optimistic. He proclaimed: "We hope to get through this region in a few days… You need have no fear of any failure." That was the last anyone would ever hear from them again.
Numerous expeditions searched for Fawcett and his team. The journalist Albert de Winon tried to find them with his team, but he either wasn't seen again. 
There are some doubts that they were killed by local tribes. And some claimed that he and his son Jack became members of a Cannibal tribe. Skeleton was founded in the depth of the forest but after years and years it turned out are not Fawcett's.
Resolving the mystery after years and years is still status quo. In total, 13 expeditions worked hard to find the lost team. About 100 people lost their lives or disappeared searching for it. What do you think, what happened to Percy Fawcett and his team?
NASA scientists BAFFLED by perfectly rectangular MILE-WIDE iceberg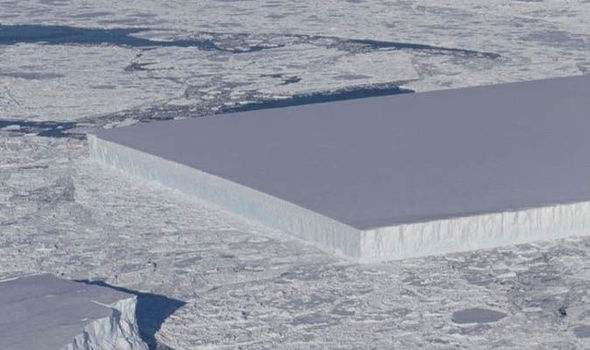 NASA has made a remarkable discovery of a mile-wide rectangular iceberg with perfect right-angled corners in Antarctica. The stunning iceberg was spotted floating in the Weddell Sea last week by scientists on a NASA research plane.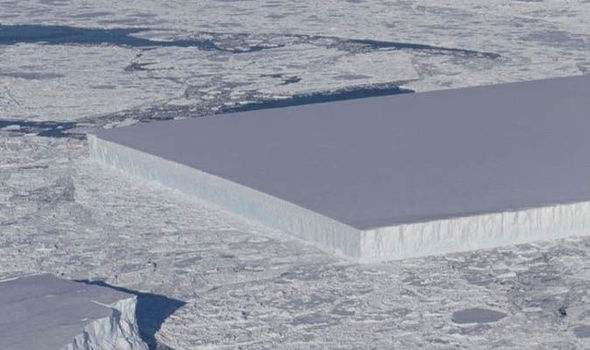 The US space agency said the object's sharp angles and flat surface suggested it had recently broken away from the Larsen C ice shelf.
It is estimated to be around 1 mile (1.6km) wide.
However its true size may never be known with only 10 percent of its total mass showing above the water.
The iceberg found is known as a "tabular iceberg" instantly recognisable by its smooth clean-cut edges as if carved with a knife.
It's perfect edges are formed by breaking off ice shelfs with clear precision but are rarely kept in that state for very long.
In an interview to Live Science Kelly Brunt, a glaciologist at the University of Maryland and NASA was left stunned by the "unusual" discovery.
She said: "We get two types of icebergs. We get the type that everyone can envision in their head that sank the Titanic, and they look like prisms or triangles at the surface and you know they have a crazy subsurface."And then you have what are called 'tabular icebergs.
"What makes this one a bit unusual is that it looks almost like a square."
This is not the first time the Larsen C ice shelf has shed a large iceberg.
Last summer an iceberg known as A-68 detached itself and had a surface area of over 2,000 miles.
The discovery was made as part of Operation IceBridge, the largest ever aerial survey of the planet's ice around Greenland and in Antartica.
The survey is building a three-dimensional map of the ice at both poles.
Source: https://www.express.co.uk
Strange lights filmed during storm over Myrtle Beach, South Carolina spark UFO theories
© Screenshot/UFOZone
Mysterious lights caught on a time-lapse video recorded from a pier in Myrtle Beach, South Carolina, in early August have triggered conspiracy theorists who claim the footage is evidence of a UFO sighting.
The recording, which shows lights hovering in the night sky above a Myrtle Beach pier, was captured on August 5 and later uploaded onto website Mutual UFO Network (MUFON) on October 4.
The footage was also shared on YouTube on Sunday by user UFO Zone, who stated in the video's description that it shows a "massive 'spaceship'" lingering above the area during a thunderstorm.
​"I was taking the pictures off the edge of a long pier after dark, so there were no reflective surfaces around," the unidentified filmer who shared the recording with the site wrote. "I did not notice the objects until I returned home and checked the photograph and video."
The individual noted that they had been intending to simply capture "pictures and time-lapse of the incoming storm."
Commenters on both MUFON and UFO Zone's page were quick to shut down the claims being made, with some suggesting the lights were "all internal camera lens reflections."
"It's just lens flare from the bright pinpoint lights below in one of the lens elements," Buzz K wrote on YouTube. "Nothing to see here. Move along back to your Bud Light. Dilly dilly. "
Another unconvinced user wrote, "I think I saw bigfoot on the ferris wheel."
The latest reporting on puzzling and eyebrow-raising content comes days after a "mysterious object" washed ashore on South Carolina's Seabrook Island. Photos of the suspicious object were uploaded and shared on Facebook by the state's Lowcountry Marine Mammal Network, a nonprofit tasked with increasing awareness and education regarding marine mammals of the Palmetto State.
"There's no metal on it. The whole thing is just layers of foam," Lauren Rust, founder and executive director of the nonprofit, told the Charleston Post and Courier. "It also doesn't look like it's been in the water that long. You'd think if it were in the water [for a long period of time], it would be covered in barnacles and all sorts of [sea life]."
Officials have since taken the strange object away in order to investigate the matter and possibly solve the mystery of its origins.
The mysterious Min Min lights of Australia: Is there a scientific explanation for the phenomenon?
© ABC/supplied
Molly Hunt
abc.net.au
Min Min lights are a mysterious phenomenon that have spooked many people in the outback of Australia.
But is there any scientific proof that Min Min lights exist? Or is it simply an Aboriginal folktale that has been passed down for generations?
The lights have been described by witnesses as floating, fast-moving balls of colour that glow in the night sky and stalk people, leaving some feeling confused and frightened.
Sometimes the lights are blue and other times they are white or yellow.
In Queensland, the Boulia Shire Council notifies visitors "in the interest of tourism" that they are in the land of the Min Min lights and that they may spot them as they drive for the next 120 kilometres.
In the Kimberley in Western Australia some Aboriginal people believe the Min Min lights are the spirits of elders.
"As a kid growing up the old people used to tell me, they [Min Min lights] were old people's spirits looking after country," Wyndham local James Birch said.
Mr Birch, a Balanggarra ranger, said everyone from his childhood grew up hearing the stories.
"If you've lived in the Kimberley you would have experienced spotting a Min Min light once in your life," he said.
Mr Birch has not seen the Min Min lights for two years but said the lights tend to distract people and take them off their chosen path.
We were heading back into town after hunting. I was driving towards town when all of sudden a Min Min light appeared," he said.
"We all stared at the light and all of a sudden we were going in the opposite way, going back into the bush and following the light without even realising."
What does science say?
Curtis Roman, a senior lecturer at Charles Darwin University, is gathering stories from Indigenous Australians about Min Min lights as part of an ongoing research project.
Dr Roman said there were several scientific theories that could explain the phenomenon.
"One is that they're a mirage, [caused by] natural gases or warm air and cold coming together," Dr Roman said.
Some of the other theories are that they are bio-luminous insects, owls or birds.
Although he is only in the early stages of his research, Dr Roman said that all the Indigenous people he had interviewed so far had described how frightened they felt when they saw the lights.
Outback lights star in movie
From a young age, writer and director Jub Clerc heard the tales about the Min Min lights and how they would follow people and take them if they stopped to watch the lights.
In 2015, Ms Clerc directed a short film called Min Min Light based upon her own experiences of the lights when she was growing up in the Pilbara.
"When I was a young girl lying in my backyard, these lights came down," Ms Clerc said.
Two of them came down in front of me and then suddenly shot off. I was in awe.
"It could be our spirits that look after country. Who knows what it is? I like to think there's more to life that what we think."