There is one special area on our planet where there are especially many stories and legends about people of very large stature. Moreover, these stories are not thousands of years old, but only a few hundred.
Stories about the Peruvian giants have been known since the 16th century, when the first Spanish conquistadors reached this region.
One of the earliest reports of the Peruvian giants is the story of conquistador Pedro Ciez de Leon, described in the folio Royal Inca Commentaries, Volume 1. This man apparently did not see the giants with his own eyes, but talked with those who saw them.
In his report, he described that once people of great growth sailed on their large rafts from reeds to the shore where the village of local Indians stood. The village was located on the peninsula of Santa Elena, which is now the territory of Ecuador.
The giants landed from the rafts on the peninsula and set up their camp near the conquistadors. They apparently decided to settle here for a long time, because immediately they began to dig deep wells in order to extract water from them.
"Some of them were so tall that a man of ordinary size would barely reach their knees. Their limbs were proportional to the body, but their huge heads with hair to their shoulders were monstrous. Their eyes were huge like plates and their faces had no beards.

Some of them were dressed in animal skins, but some were in their natural state (without clothes). Not a single woman was visible among them. When they set up the camp, they began to dig deep wells for water. They dug them in stony soil and then built strong stone wells. The water in them was excellent, always cool and tasted good. "
As soon as the giants set up their camp, they immediately made a bloodthirsty raid on the village of local Indians. According to the description of de Leon, they robbed everything they could grab and ate everything they could eat, including people!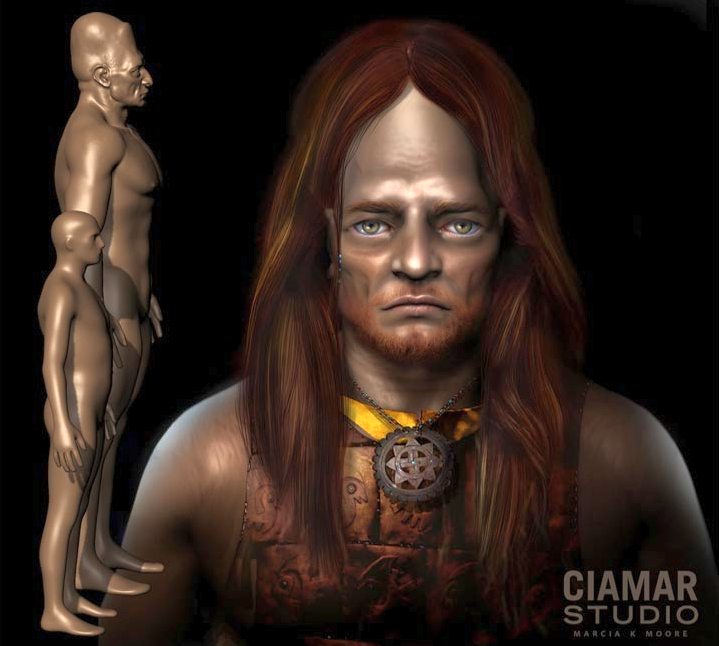 It was a terrible sight when these huge people hung over the trees and the Indians fleeing from them, who practically could not defend themselves from them. Then, on the site of the devastated village, the giants built their large huts and stayed here to fish and hunt in the local forests.
This story ended with a completely surreal story, when a "shining angel" appeared in the sky and drove all these giants away.
Despite this, de Leon himself believed that this story was completely true and described that he personally saw the huge stone wells constructed by the giants. He also writes that other conquistadors saw the wells and the remains of huge houses that could not be built by local Indians.
Further, de Leon writes about even more curious things. He writes that the conquistadors found in this area human bones of very large sizes, as well as pieces of teeth that were large and heavy.
"In 1550, in the city of Lima, I heard that when His Excellency Don Antonio de Mendoza, the viceroy and governor of New Spain was here, some bones were found of people who were huge and could belong to giants.

I also heard that whole deposits of giants' bones were found in an ancient tomb in the city of Mexico City or nearby. Since many locals claim to have seen them firsthand, we can assume that these giants really exist and can belong to a single race. "
Another proof of the existence of the Peruvian giants can be found in the records of Captain Juan Olmos, who in 1543 dug up ancient burials in the Trujillo Valley and allegedly discovered bones of people of very large stature there.
Later, another giant skeleton was found in the province of Tucuman by conquistador Augustine de Zarate and his people. In general, similar stories came from the Spaniards who visited Peru throughout the 16th century and continued to appear in the 17th century.
In 1620, the Jesuit priest and missionary Pablo Jose Arriaga in his manuscript "On the Eradication of Idolatry in Peru" wrote the following:
"They (representatives of the Spanish inspectors) led us to the other side of the village, where there was a very large cave and the remains of Giants lay in it. Among them were three giant bodies with deformed heads (elongated skulls) wrapped in combi (ceremonial fabric). These giants were considered the ancestors of all these people in the village who worshiped and worshiped them, even sacrifices were made in their honor. Then they (Spaniards) burned all these bodies."
In the 18th and 19th centuries, stories about Peruvian giants also appeared, but they were becoming smaller and they were already perceived as myths and legends, and not something real.