The Hayabusa 2 probe Leaves for Earth today loaded with remains of the asteroid Ryugu
The Japanese probe Hayabusa 2 will leave its orbit around the asteroid Ryugu and head back to Earth this Wednesday. But it will not do it alone: ​​inside it brings samples that could shed light on the origins of the Solar System.
Hayabusa 2 launched a projectile that raised cosmic dust and collected it.
The probe, the size of a refrigerator, traveled 300 million kilometers to explore Ryugu, one of the asteroids that are part of the Apollo asteroids, those close to Earth's orbit.
It was last April when Hayabusa 2 fired a copper bomb to create an artificial crater to extract material from it
It made a "perfect" landing on the surface of the asteroid to collect the samples that scientists expect to provide clues about what the Solar System was like at its birth about 4.6 billion years ago.
Hayabusa 2 will receive its orders to return home this Wednesday.
Although it took three and a half years to reach the asteroid, the return trip should be significantly shorter – approximately 1 year – since the positions of the Earth and Ryugu will be much closer.
はや2くんがリュウグウを無事に出発しました。リュウグウ滞在の時間、人類は本当にたくさんの宝物を得られたと思います。そして地球へ。「帰ってくるまでが遠足」ですね。ご安全に。#SAYONARA_Ryugu #はやぶさ2 https://t.co/9LsyvGHAaj #毎日新聞 #ニュース

— はやぶさ毎日 (@mai_hayabusa) 13 November 2019
To get rid of the asteroid's gravity, the probe will use its chemical engine. Subsequently, it will deploy its main ion engine in full power mode to travel to Earth.
The operation of this last engine will be the key to the return, as it will be the first time the device has fully operated since its arrival in Ryugu in June 2018.
Hayabusa-2 is expected to leave the samples in the desert of southern Australia. However, JAXA is negotiating with the Australian government on how to organize it.
This will not be the first time that Japan has been able to bring samples of an asteroid. Hayabusa 1 already managed to bring dust from the Itokawa rock in 2010.
Asteroid as big as the pyramids on its way and could zoom past Earth on Friday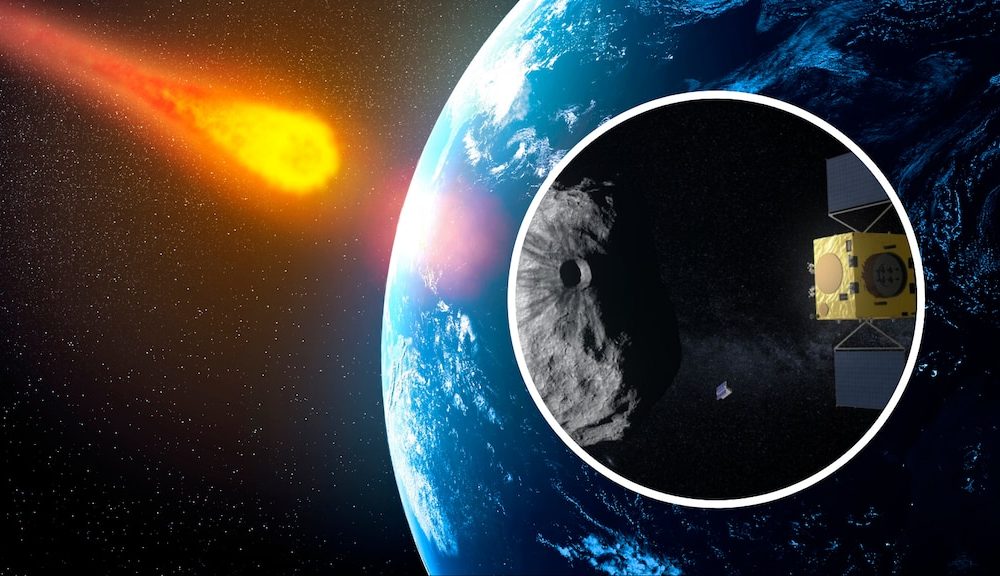 An asteroid as big as the Egyptian pyramids is zooming towards Earth and will squeeze past us on Friday – if it doesn't smash on to our home planet's surface.
Named 2019 WR3, NASA expects the space rock to make a "close approach" to Earth later this week.
The space agency has classified the asteroid as a "near-Earth object (NEO)" which means its orbit brings it very close – in cosmic terms – to Earth.
The asteroid was first spotted late last week.
NASA has now observed the asteroid some 74 times to better get a sense of its size and trajectory.
WR3 is believed to have a diameter of between 76m to 170m.
It is expected that on December 6, the asteroid will pass within 5.44 million km of Earth at speeds of 27,036 km/hr.
The warning comes as the European Space Agency approves a $471 million mission called Hera to examine whether a rogue asteroid on its way to Earth could be deflected out of the way.
Working with NASA, the ESA will send a pair of spacecraft to a double-asteroid system called Didymos to examine the asteroids and send valuable data back home.
The larger asteroid Didymoon is about 800m across, orbited by a moon about 160m wide.
If an asteroid the size of Didymoon were to hammer into Earth, it would be devastating.
Patrick Michel, ESA's lead scientist for Hera, said it was vital to keep an eye on it so we can take action if needed.
"The probability is low but the consequences are high," Michel told Space.com.
"This is why it's relevant to take care of it. Moreover, we have the tools … We can't lose more time."
The Hera spacecraft will launch in 2024.
Meanwhile, Queens University Belfast professor Alan Fitzsimmons has called for amateur astronomers to assist the Hera mission's broader goal of protecting Earth against asteroids by nominating asteroids to watch.
"We will get a serious asteroid impact sometime," he told the BBC.
"It may not be in our lifetime, but mother nature controls when that will happen.
'We will get a serious asteroid impact sometime.'
"We will need to do something about it. We'll need to move that asteroid so it misses us and doesn't hit us.
"Asteroid research is one area of astronomy where amateur observes continue to make an essential contribution," he said.
Source 7news.com.au
An ultralight source of x-rays detected, coming from the Draco constellation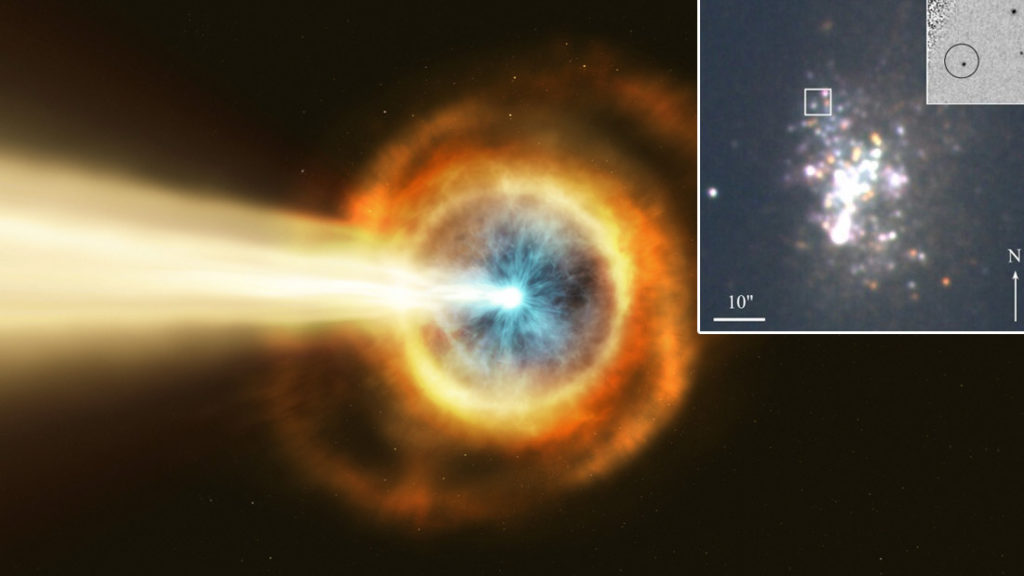 Intriguing ultralight source of X-rays, one of the brightest ever seen. It comes from a galaxy of the Draco constellation.
The ultraluminous X sources were discovered in 1980 with the Einstein space detector. The X-rays currently detected come from a galaxy located 14.8 million light years from Earth. This type of radiation has been quite mysterious to astronomers because it is extremely bright.
These astronomical systems ULEX, for its acronym in English, UltraLuminous X-ray source, have a brightness level of more than 10 raised to 39 erg per second (Ergis are units of measure of energy). The galaxy is called UGC 6456, and, interestingly, it is found in the constellation Draco (Dragon), a constellation object of legends and mythology.
X-ray source, UGC 6456 ULX
The study was conducted by Russian astronomers. These electromagnetic emissions are less luminous than a galactic core, but shine more than any process of formation or evolution of stars.
The group of astronomers is led by Alexander Vinokurov, from the Special Astrophysical Observatory, located in Nizhnij Arkhyz, Russia. The study presented says:
We present preliminary results of a study of the ultra-bright X-ray source UGC 6456 ULX. (…) To identify an optical counterpart of UGC 6456 ULX, we use archive images of the Chandra X-Ray Observatory and HST.
Note: HST stands for the Hubble Space Telescope.
The UGC 6456 galaxy is listed as a compact blue dwarf galaxy and is one of the closest to our Milky Way. Its UGC 6456 ULX source, or ultralight X-ray source, has mysterious properties, which they had not been studied in detail.
Among the brightest ever observed
The emissions of UGC 6456 ULX have brightness changes of more than two orders of magnitude with a maximum value of 17 erg duodecillions per second in the energy range of 0.3–8 keV (electron volts).
A duodecillón is a very long numerical scale equivalent to a 10 followed by 72 zeros! An electron volt is a unit of measurement that represents the energy per motion that an electron experiences.
The magnitude of this source in its bright state is exceeded by an amount of -7.6. That makes her one of the ultraluminous sources of X-rays brightest ever discovered in the optical range.
The study presents a correlation between X-ray flows and optical (observable) flows in UGC 6456 ULX. This could indicate that the emission of optical light is produced by the X-ray re-processing in the outer parts of the so-called «Optically thick wind».
The detection of many hydrogen and helium emission lines could relate to the wind that emerges from the powerful and dynamic accretion disk. This disk is a structure full of powder and cosmic gas that forms around a central object.
More details are expected with the following observations of this ultra-light source of X-rays. The light and energy changes of this system are similar to that of another known source, the so-called NGC 7793 P13, which has a neutron star.
The scientific study has been published on the pre-print website arXiv.org.
References: phys.org.
The universe can be a giant loop, evidence suggests
New evidence suggests that, instead of being flat like a leaf, the universe can actually spin on itself.
What would happen if you could go drive with your spaceship faster than light and walked away in a perfectly straight line, never slowing down and never changing direction? Would you reach the edge of the universe or end up just where you started?
The idea that the universe is curved and curves over itself has existed for a while, however, it is a theory that is not really compatible with conventional ideas about how the universe works.
Now, however, a new document has ruined the idea of ​​a curved universe, since it suggests that there may be something in the idea of ​​a curved universe after all.
The study, which is based on the research of an international team of physicists, re-examines the data of the cosmic microwave background radiation (CMB), a remnant of the birth of our universe.
The key is in the discovery of an anomaly that suggests that there are significantly more "gravitational lenses" of the CMB than expected – more than can be explained by conventional physics.
According to the team's findings, if the universe is really curved, then the curvature is very smooth, which means that on a planetary scale or even on a galactic scale it is unlikely that we will really notice.
On a cosmic scale, however, this curvature becomes increasingly frequent until someone who moves through the entire universe in a straight line finally ends just where it began.
However, there is a long way to go to prove once and for all that this is really the case.
"I don't want to say that I believe in a closed universe," said study co-author Alessandro Melchiorri. "I am a little more neutral. I would say wait for the data and what the new data will say. "
"What I think is that there is a discrepancy now, that we have to be careful and try to find what is producing this discrepancy."