The Harmful Effects of a New Technology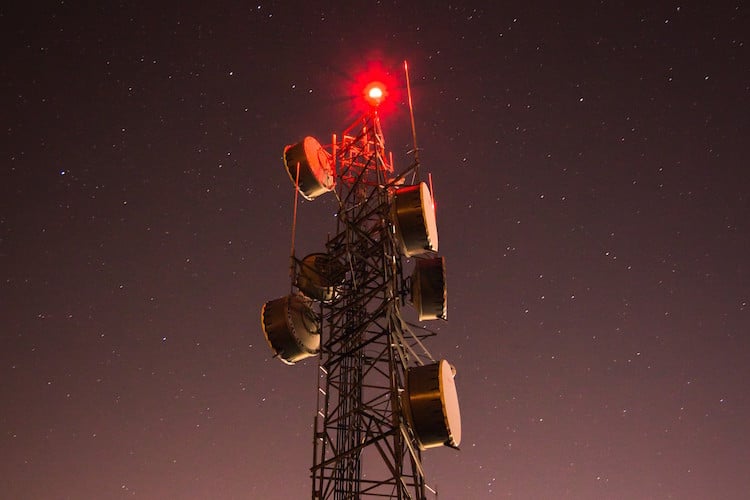 Jon Rappoport, Guest
Waking Times
* See "5G Radiation Dangers—11 Reasons To Be Concerned," by Lloyd Burrell (twitter), at electricsense.com. Well worth a read.
* Of course, read Patrick Wood's (twitter) instant classic, Technocracy Rising, which explains the hidden agenda of Globalism in the 21st century. Patrick's blog is here.
"Along with the 5G there is another thing coming — Internet of Things. If you look at it…the radiation level is going to increase tremendously and yet the industry is very excited about it… they project 5G/IoT business to be a $7 trillion business." — Prof. Girish Kumar, Professor at Electrical Engineering Department at IIT Bombay
5G, the latest and greatest method of faster wireless transmission, is coming on with a storm.
Governments are promoting it as if the future of humanity depends on it. It MUST BE implemented.
When governments and corporations see technological daylight up the road—and big money—they run toward it joined at the hip. Consequences be damned.
And now, 5G.
I want 5G, and even 6G, technology in the United States as soon as possible. It is far more powerful, faster, and smarter than the current standard. American companies must step up their efforts, or get left behind. There is no reason that we should be lagging behind on………

— Donald J. Trump (@realDonaldTrump) February 21, 2019
….something that is so obviously the future. I want the United States to win through competition, not by blocking out currently more advanced technologies. We must always be the leader in everything we do, especially when it comes to the very exciting world of technology!

— Donald J. Trump (@realDonaldTrump) February 21, 2019
A few of the many corporations involved include Samsung, Intel, Qualcomm, Nokia, Huawei, Ericsson, ZTE. This is a global operation, and many governments are backing the push.
And the consumer gets what? The ability to watch the reruns of Law&Order he's already watching? His current TV reception isn't good enough? The appliances in his home will all be connected to Internet and talk to each other and spy on him and record his energy use, in conjunction with smart meters, for the Greater Good.
Somehow, you really need your toaster connected to the Internet? You want that? You can't get along without that?
UNDOUBTEDLY, A KEY PART OF THE 5G PROGRAM IS, EVENTUALLY, MASSIVE NUMBERS OF DRIVERLESS CARS ON ROADS ALL OVER THE WORLD. This is the plan. Cars are connected and talk to each other. Humans play no role in this. The Technocratic Internet of Things decides how, at any given moment, to regulate traffic flows. Humans learn to be passive.
AND WITH THE INTERNET OF THINGS, THE TECHNOCRATIC ELITE WILL BE ABLE TO INSTALL ENERGY-USE QUOTAS AND CEILINGS FOR EVERY PERSON AND EXERT TOP-DOWN CONTROL ON THE PLANET.
"Mr. Jones, this is the voice of your house speaking. You have reached the assigned limit of your energy use for the month. Try to get along without energy until next month's allotment comes online…"
At electricsense.com (5/12/17), we learn about the purported "upside" of 5G:
"5G and IoT [Internet of Things] promises to connect us in our homes, schools, workplaces, cities, parks and open spaces to over a trillion objects around the world. It promises cars that drive themselves, washing machines that order their own washing powder and softener plus of course super fast downloads and streaming."
"According to Fortune.com 5G will support at least 100 billion devices and will be 10 to 100 times faster than current 4G technology. (4G was already about 10 times faster than 3G)."
"It'll bring download speed up to 10 Gigabits per second. This would let us have an entire building of people send each other data in close to no time, thus improving productivity."
Now, electricsense.com takes us into the disaster of 5G:
"5G will utilize smaller cell stations (and the technology of beamforming) that'll scramble/unscramble and redirect packets of data on a no-interference path back to us. This could mean wireless antennas on every lamp post, utility pole, home and business throughout entire neighborhoods, towns and cities."
"Thousands of studies link low-level wireless radio frequency radiation exposures to a long list of adverse biological effects, including:
• DNA single and double strand breaks
• oxidative damage
• disruption of cell metabolism
• increased blood brain barrier permeability
• melatonin reduction
• disruption to brain glucose metabolism
• generation of stress proteins"
"Given that 5G is set to utilize frequencies above and below existing frequency bands 5G sits in the middle of all this. But the tendency (it varies from country to country) is for 5G to utilize the higher frequency bands. Which brings its own particular concerns…"
"The biggest concern is how these new wavelengths will affect the skin. The human body has between two million to four million sweat ducts. Dr. Ben-Ishai of Hebrew University, Israel explains that our sweat ducts act like 'an array of helical antennas when exposed to these wavelengths,' meaning that we become more conductive. A recent New York study which experimented with 60GHz waves stated that 'the analyses of penetration depth show that more than 90% of the transmitted power is absorbed in the epidermis and dermis layer'."
"The effects of MMWs [millimeter waves] as studied by Dr. Yael Stein of Hebrew University is said to also cause humans physical pain as our nociceptors flare up in recognition of the wave as a damaging stimuli. So we're looking at possibilities of many skin diseases and cancer as well as physical pain to our skin."
"A 1994 study found that low level millimeter microwave radiation produced lens opacity in rats, which is linked to the production of cataracts."
"An experiment conducted by the Medical Research Institute of Kanazawa Medical University found that 60GHz 'millimeter-wave antennas can cause thermal injuries of varying types of levels. The thermal effects induced by millimeterwaves can apparently penetrate below the surface of the eye'."
"A 1992 Russian study found that frequencies in the range 53-78GHz (that which 5G proposes to use) impacted the heart rate variability (an indicator of stress) in rats. Another Russian study on frogs whose skin was exposed to MMWs found heart rate changes (arrhythmias)."
"5G will use pulsed millimeter waves to carry information. But as Dr. Joel Moskowitz points out, most 5G studies are misleading because they do not pulse the waves. This is important because research on microwaves already tells us how pulsed waves have more profound biological effects on our body compared to non-pulsed waves. Previous studies, for instance, show how pulse rates of the frequencies led to gene toxicity and DNA strand breaks."
This is just a sampling of 5G's disastrous effects. There is much more.
"AT&T have announced the availability of their 5G Evolution in Austin, Texas. 5G Evolution allows Samsung S8 and S8 + users access to faster speeds. This is part of AT&T's plan to lay the 5G foundation while the standards are being finalized. This is expected to happen in late 2018. AT&T has eyes on 19 other metropolitan areas such as Chicago, Los Angeles, Boston, Atlanta, San Francisco and so on. Indianapolis is up next on their 5G trail due to arrive in the summer [2018]."
It's full steam ahead for 5G on planet Earth.
Profits, top-down control, new technology—why bother with extensive health studies?
Once the effects on the population take hold, doctors will make diagnoses of DISEASES that seem to have nothing to do with 5G. They'll call it Chronic Fatigue Syndrome, or a variety of blood disorders, they'll look for THE VIRUS, and they'll develop new drugs…
About the Author
Jon Rappoport is the author of three explosive collections, THE MATRIX REVEALED, EXIT FROM THE MATRIX, and POWER OUTSIDE THE MATRIX, Jon was a candidate for a US Congressional seat in the 29thDistrict of California. He maintains a consulting practice for private clients, the purpose of which is the expansion of personal creative power. Nominated for a Pulitzer Prize, he has worked as an investigative reporter for 30 years, writing articles on politics, medicine, and health for CBS Healthwatch, LA Weekly, Spin Magazine, Stern, and other newspapers and magazines in the US and Europe. Jon has delivered lectures and seminars on global politics, health, logic, and creative power to audiences around the world. You can sign up for his free emails at NoMoreFakeNews.com or OutsideTheRealityMachine.
(To read about Jon's mega-collection, Exit From The Matrix, click here.)
This article (5G – The Harmful Effects of a New Technology) was originally created and published by Jon Rappaport's Blog and is re-posted here with permission.
Designing people: GMO generation
Many of us are born with qualities that help us better compete in society: beauty, intelligence, spectacular appearance or physical strength. Due to the success of genetics, it begins to seem that soon we will become available to something that was not previously subject to – to "design" people even before they were born.
To ask the necessary qualities, if they are not given by nature, predetermining the opportunities so necessary in life. We do this with cars and other inanimate objects, but now that the human genome has been decoded and we are already learning to edit it, it seems that we are getting closer to the emergence of so-called "designer", "designed" children. Does it seem that way or will it soon become reality?
Lulu and Nana from Pandora's Box
The birth of the first children with a modified genome at the end of 2019 caused a serious resonance in the scientific community and among the public. He Jiankui, a biologist at the Southern University of Science and Technology, China (SUSTech) – On November 19, 2018, on the eve of the second International Summit on Human Genome Editing in Hong Kong, in an interview with the Associated Press, announced the birth of the first children in history with an edited genome.
The twin girls were born in China. Their names, as well as the names of their parents, were not disclosed: the first "GMO children" on the planet are known as Lulu and Nana. According to the scientist, the girls are healthy, and interference with their genome has made the twins immune to HIV.
The event, which may seem like a new step in the development of mankind, or at least medicine, as already mentioned, did not cause positive emotions among the scientist's colleagues. On the contrary, he was condemned. Government agencies in China began an investigation, and all experiments with the human genome in the country were temporarily banned.
The experiment, not appreciated by the public, was as follows. The scientist took sperm and eggs from the future parents, carried out in vitro fertilization with them, he edited the genomes of the resulting embryos using the CRISPR / Cas9 method . After the embryos were implanted into the lining of the woman's uterus, the girls' expectant mother was not infected with HIV – unlike the father, who was a carrier of the virus.
The CCR5 gene , which encodes a membrane protein used by the human immunodeficiency virus to enter cells, was edited . If it is modified, a person with such an artificial mutation will be resistant to infection with the virus.
The mutation that He Jiankui tried to create artificially is called CCR5 Δ32 : it is also found in nature, but only in a few people, and has long attracted the attention of scientists. Experiments in mice in 2016 showed that CCR5 Δ32 affects the functioning of the hippocampus, significantly improving memory. Its carriers are not only immune to HIV, but also recover faster after a stroke or traumatic brain injury, have better memory and learning abilities than "ordinary" people.
However, so far no scientist can guarantee that CCR5 Δ32 does not carry any unknown risks and that such manipulations with the CCR5 gene will not cause negative consequences for the carrier of the mutation. Now the only negative consequence of such a mutation is known: the organism of its owners is more susceptible to West Nile fever, but this disease is quite rare.
Meanwhile, the university where the Chinese scientist worked disowned its employee. The alma mater stated that they did not know about He Jiankui's experiments, which they called a gross violation of ethical principles and scientific practice, and he was engaged in them outside the walls of the institution.
It should be noted that the project itself did not receive independent confirmation and did not pass peer review, and its results were not published in scientific publications. All we have is just a scientist's statements.
He Jiankui's work violated the international moratorium on such experiments. The ban is established at the legislative level in almost all countries. Colleagues of the geneticist agree that the use of CRISPR / Cas9 genomic editing technology in humans carries enormous risks.
But the key point of criticism is that the work of the Chinese geneticist has nothing innovative: no one has undertaken such experiments before due to fear of unpredictable consequences, because we do not know what problems modified genes can create for their carriers and descendants.
As the British geneticist Maryam Khosravi said on her Twitter account: "If we can do something, it does not mean that we have to do it."
By the way, in October 2018, even before the shocking statement of the Chinese scientist, Russian geneticists from the Kulakov National Medical Research Center of Obstetrics, Gynecology and Perinatology also announced the successful change of the CCR5 gene using the CRISPR / Cas9 genomic editor and obtaining embryos that are not subject to the effects of HIV. Naturally, they were destroyed, so that it did not come to the birth of children.
40 years before
Fast forward four decades. In July 1978, Louise Brown was born in the UK – the first child born as a result of in vitro fertilization. Then her birth caused a lot of noise and indignation, and went to the parents of the "test-tube baby", and the scientists, who were nicknamed "doctors of Frankenstein."
But if that success frightened some, it gave others hope. So, today on the planet there are more than eight million people who owe their birth to the IVF technique, and many of the prejudices that were popular then have been dispelled.
True, there was one more concern: since the IVF method assumes that a "ready" human embryo is placed in the uterus, it may be genetically modified before implantation. As we can see, after a few decades, this is exactly what happened.
So can a parallel be drawn between the two events – the birth of Louise Brown and the Chinese twins Lula and Nana? Is it worth arguing that Pandora's box is open and very soon it will be possible to "order" a child created according to a project, that is, a designer one. And most importantly – will the attitude of society towards such children change, as it has practically changed towards children "from a test tube" today?
Embryo selection or genetic modification?
However, it's not just genome editing that brings us closer to a future where children will have pre-planned qualities. Lulu and Nana owe their birth not only to CRISPR / Cas9 gene editing technologies and IVF, but also to preimplantation genetic diagnosis of embryos (PGD). During his experiment, He Jiankui used PGD of edited embryos to detect chimerism and off-target errors.
And if editing human embryos is prohibited, then preimplantation genetic diagnostics, which consists in sequencing the genome of embryos for some hereditary genetic diseases, and the subsequent selection of healthy embryos, is not. PGD ​​is a kind of alternative to prenatal diagnostics, only without the need to terminate pregnancy in case of genetic abnormalities.
Experts point out that the first "legitimate" designer children will be obtained precisely through the selection of embryos, and not as a result of genetic manipulation.
In the process of PGD, embryos obtained using in vitro fertilization are subjected to genetic screening. The procedure involves removing cells from embryos at a very early stage of development and "reading" their genomes. All or part of the DNA is read to determine which variants of genes it carries. Afterwards, the parents-to-be will be able to choose which embryos to implant in the hope of pregnancy.
Preimplantation genetic diagnosis is already being used by couples who believe they carry genes for certain inherited diseases to identify embryos that lack those genes. In the United States, such testing is used in about 5% of IVF cases. It is usually performed on three to five day old embryos. Such tests can detect genes that carry about 250 diseases, including thalassemia, early Alzheimer's disease and cystic fibrosis.
However, today PGD is not very attractive as a technology for designing children. The procedure for obtaining eggs is unpleasant, carries risks and does not provide the required number of cells for selection. But everything will change as soon as it becomes possible to obtain more eggs for fertilization (for example, from skin cells), and at the same time, the speed and cost of genome sequencing will increase.
Bioethicist Henry Greeley of Stanford University in California states, "Almost everything you can do with gene editing, you can do with embryo selection."
Is DNA Destiny?
According to experts, in the coming decades in developed countries, progress in technologies for reading the genetic code recorded in our chromosomes will give an increasing number of people the opportunity to sequence their genes. But using genetic data to predict what kind of person an embryo will become is harder than it sounds.
Research into the genetic basis of human health is certainly important. Still, geneticists have done little to dispel simplistic ideas about how genes affect us.
Many people believe that there is a direct and unambiguous connection between their genes and traits. The idea of ​​the existence of genes directly responsible for intelligence, homosexuality, or, for example, musical abilities, is widespread. But even using the example of the aforementioned CCR5 gene , a change in which affects the brain, we saw that everything is not so simple.
There are many – mostly rare – genetic diseases that can be accurately recognized by a specific gene mutation. As a rule, there really is a direct connection between such a gene breakdown and the disease.
The most common diseases or medical predispositions – diabetes, heart disease, or certain cancers – are associated with several or even many genes and cannot be predicted with any certainty. In addition, they depend on many environmental factors – for example, on a person's diet.
But when it comes to more complex things like personality and intelligence, we don't know much here about which genes are involved. However, scientists do not lose their positive attitude. As the number of people whose genomes have been sequenced increases, we will be able to learn more about this area.
Meanwhile, Euan Birney, director of the European Bioinformatics Institute in Cambridge, hinting that decoding the genome will not answer all questions, notes: "We must get away from the idea that your DNA is your destiny."
Conductor and orchestra
However, this is not all. Not only genes are responsible for our intelligence, character, physique and appearance, but also epigens – specific tags that determine the activity of genes, but do not affect the primary structure of DNA.
If the genome is a set of genes in our body, then the epigenome is a set of tags that determine the activity of genes, a kind of regulatory layer located, as it were, on top of the genome. In response to external factors, he commands which genes should work and which should sleep. The epigenome is the conductor, the genome is the orchestra, in which each musician has his own part.
Such commands do not affect DNA sequences, they simply turn on (express) some genes and turn off (repress) others. Thus, not all genes that are on our chromosomes work. The manifestation of a particular phenotypic trait, the ability to interact with the environment, and even the rate of aging depend on which gene is blocked or unblocked.
The most famous and, as it is believed, the most important epigenetic mechanism is DNA methylation, the addition of CH3 group by DNA enzymes – methyltransferases to cytosine – one of the four nitrogenous bases in DNA.
When a methyl group is attached to the cytosine of a gene, the gene is turned off. But, surprisingly, in such a "dormant" state, the gene is passed on to the offspring. Such a transfer of characters acquired by living things during life is called epigenetic inheritance, which persists for several generations.
Epigenetics – the science called the little sister of genetics – studies how turning genes on and off affects our phenotypic traits. According to many experts, it is in the development of epigenetics that the future success of the technology for creating designer children lies.
By adding or removing epigenetic "tags", we can, without affecting the DNA sequence, fight both diseases that have arisen under the influence of unfavorable factors, and expand the "catalog" of the planned child's design characteristics.
Is the Gattaki scenario and other fears real?
Many fear that from editing the genome – in order to avoid serious genetic diseases – we will move on to improving people, and there it is not far before the emergence of a superman or the ramification of humanity into biological castes, as Yuval Noah Harari predicts.
Bioethicist Ronald Greene of Dartmouth College in New Hampshire believes technological advances can make "human design" more accessible. In the next 40-50 years, he says:
"we will see the use of gene editing and reproductive technologies to improve humans; we can choose the color of eyes and hair for our child, we want improved athletic ability, reading or numeracy skills, and so on."
However, the emergence of designer children is fraught with not only unpredictable medical consequences, but also deepening social inequality.
As bioethical scientist Henry Greeley points out, a 10% to 20% achievable health improvement through PGD that complements the benefits already generated by wealth could lead to a widening gap in the health status of rich and poor, both in society and between countries.
And now, terrible images of a genetic elite, like the one depicted in the dystopian thriller Gattaca, arise in the imagination: the progress of technology has led to the fact that eugenics has ceased to be considered a violation of moral and ethical norms, and the production of ideal people is put on stream. 
In this world of humanity is divided into two social classes – "fit»  (the valid)  and "worthless»  (in-the valid) . The former, as a rule, are the result of the parents' visit to the doctor, and the latter are the result of natural fertilization. All doors are open to "good", and "unfit", as a rule, are overboard.
Let's return to our reality. We noted that it is not yet possible to predict the consequences of interference with the DNA sequence: genetics does not provide answers to many questions, and epigenetics is actually at an early stage of development. Each experiment with the birth of children with a modified genome is a significant risk that in the long term can turn into a problem for such children, their descendants and, possibly, the entire human species.
But the progress of technology in this area, having saved us, probably from some problems, will add new ones. The emergence of perfect in all respects designer children who, having matured, become members of society, can create a serious problem in the form of deepening social inequality already at the genetic level.
There is another problem: we did not look at the topic under consideration through the eyes of a child. People sometimes tend to overestimate the capabilities of science, and the temptation to replace the need for painstaking care of their child, his upbringing and study with paying bills in a specialized clinic can be great. What if the designer kid, in whom so much money has been invested and who has so many expectations, falls short of those hopes? If, despite the intelligence programmed in the genes and a spectacular appearance, he does not become what they wanted to do? Genes are not destiny yet.
In the US, there is a detainee on suspicion of the largest hacker attack on Twitter. He is 17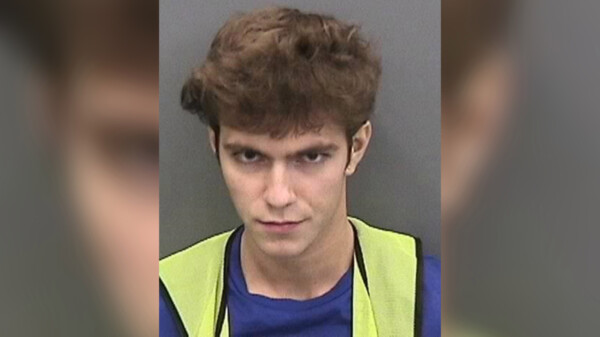 On the night of July 16, Twitter was massively hacked. Fraudsters gained access to the accounts of celebrities and large companies and published records on them with a proposal to transfer bitcoins. Now the police have detained a group of hackers, whose "brain" was a 17-year-old teenager.
Graham Clark is now in the Hillsborough County Jail in Oregon, USA. He was the mastermind and brain behind the attack, reported on the WFLA , citing District Attorney Andrew Warren. The teenager faced 30 criminal charges, including for organized fraud and illegal use of personal data. Despite his age, he is going to be tried as an adult.
Shortly after Clark's arrest, the US Department of Justice announced that he worked as part of the group, and told about the arrest of two more suspects. They were 22-year-old Nima Faseli and 19-year-old Mason Sheppard, who operated under the nicknames "Rolex" and "Chevon", respectively. Faselli was charged with burglary, she faces up to 5 years in prison, and Sheppard – up to 20 for burglary and conspiracy to commit fraud and money laundering. Both will also have to pay a $ 250,000 fine if the charges are confirmed.
The group hacked Twitter accounts of large companies and famous personalities. Among the victims are Elon Musk, Bill Gates, Barack Obama, Kanye West, as well as Apple and Uber. From their names, the attackers posted ads asking them to transfer bitcoins to a teenager's account in Tampa.
They also gained access to internal network administration tools. It is reported that in the course of their actions several hundred people were injured, and they received 400 transfers totaling $ 100,000 in just one day. Warren described their actions as "an intricately organized attack of unprecedented magnitude."
́After the attack, Twitter deleted posts and temporarily restricted the ability to publish for verified accounts. Later, the company said that the hacker attack was carried out using social engineering, and also noted that after the hack, their access to the network's internal tools was limited.
Shortly after the arrest of the hackers, Twitter issued a statement thanking the local police, the IRS, the Secret Service and the FBI for their investigation.
"We appreciate the prompt actions of law enforcement agencies and will continue to cooperate with them as the case develops," the company said.
They also talked about being transparent and regularly updating information about the investigation. In addition, the network has removed restrictions on the publication of posts by popular accounts and on changing passwords for some users.
The case of pedophiles among the Anglo-Saxon elite continues to kill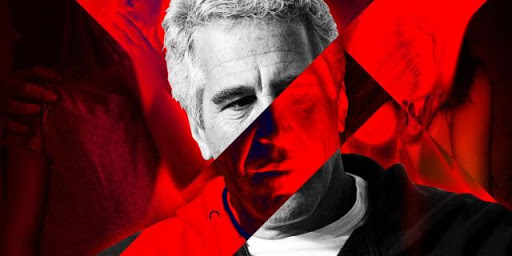 Pedophile financier Jeffrey Epstein was friends with the world's most influential people and paid off with business partners with orgies involving teenage girls. A year ago, he passed away under suspicious circumstances, but now his case – one of the most scandalous in the history of the United States, Britain and the largest bank of the Federal Republic of Germany – has received a second wind and continued to grow overgrown with corpses.
It is well known that the United States is a country with a heavily armed population, so killings are not infrequent, five to ten times more than in Western Europe. However, there is a category of citizens whose lives, in spite of Hollywood films, are extremely rarely attempted in America – these are federal judges.
Since Harry Truman's time, only four of them have been killed, and the last time this happened was over 30 years ago. This is easy to explain: the point is not even that such people are well guarded, but that such an attempt would be very expensive – the entire life spent in prison, and in states where the death penalty has not been abolished, it is even more expensive.
In other words, to take up arms against a federal judge, you have to be either a psycho, or someone who has nothing to lose, or someone who, on the contrary, risks losing too much.
A few days ago, such a man knocked on the door of Judge Esther Salas' home in New Jersey, disguised as a delivery officer. A few minutes later, Salas's son was killed, her husband was seriously wounded, and the judge herself escaped because she was in the basement at the time of the attack.
Despite the fact that all this happened during the day, the killer managed to escape. But the FBI soon identified the main suspect – Roy Dan Hollander. He is a well-known man in his own way – he periodically participated in TV shows from the standpoint of an anti-feminist and "public defender of men." It is not known what claims he had against the judge, but it will not be so easy to find out.
Hollander's body was found in a remote area north of New York. The official version of the cause of his death is suicide.
The version with a lone psychopath, of course, has a right to exist. But there is another circumstance that turns this whole story into a continuous stream of conspiracy theories – Salas was engaged in the case of the pedophile financier Jeffrey Epstein, who, according to an equally official version, committed suicide while awaiting trial in his cell.
This case, dealt an incomparable blow to the reputation of the American political elite and the British monarchy. Let's remember the main thing.
The secular lion and millionaire Epstein managed the assets of world famous brands and personified ostentatious wealth – the largest residence in Manhattan, private jet flights, regular parties on remote islands, friendship with the "cream of society". He was one of the prominent sponsors of the Democratic Party, for which its top officials showered him with gratitude, as if not noticing one strange feature of the financier – he preferred to communicate with very young girls.
In 2005, part of the truth was revealed: Epstein was accused of having ties with minors and of persuading them to have sex. However, the millionaire got out – he made a deal with the investigation and served a little more than a year in exchange for forgiveness for all possible episodes and compensation for three dozen victims in civil suits.
The prosecutor who agreed to the deal was named Alexander Acosta. In 2019, when he was the Minister of Labor in the Trump administration, this deal "caught up" with him – against the background of a new scandal related to Epstein, he was forced to resign, and the agreement with the pedophile was deemed illegal since the victims knew nothing about him.
By this time, the Epstein case was not at all what it initially appeared to be. The lover of sex with minors "has grown" to a seasoned pimp who supplied "live goods" as part of lobbying activities. Parties, suites, islands, teenage prostitutes – all of this turned out to be not only the nouveau riche's vacation, but also his business. Bribes for lucrative contracts and specific services.
How many businessmen and high-ranking politicians were involved in these orgies, only Epstein himself knew, but he had no shortage of rich and powerful friends. Among them, for example, former US President Bill Clinton, who regularly used Epstein's plane and was once spotted on one of his two islands used for meetings with teenagers.
Two victims testified directly against Prince Andrew – the youngest son of Elizabeth II, who is now confused in his memories and refuses to cooperate with the investigation (but at the same time he is lying that he is meeting the American prosecutors).
A well-founded accusation of these two is enough to shake the political foundations of the Anglo-Saxon world.
But the list of Epstein's close friends is not limited to them – it includes ex-Prime Minister of Israel Ehud Barak, and ex-Prime Minister of Great Britain Tony Blair, and Crown Prince of Saudi Arabia Mohammed (the most influential Saudi in the world after his 84-year-old father, the king), and even Donald Trump.
True, the friendship with the latter fell on a period when the influence of the developer Trump was not as powerful (and suitable) as Clinton's. After the very first case against Epstein, the current president stopped all communication with him, but even before that he was among those who publicly drew attention to the financier's love for young people. The media that hate Trump do not care about this, so the documentary series "Jeffrey Epstein: Filthy Rich" is sometimes edited in the spirit of a propaganda video – the revelations of the victims are given against the background of Epstein's photographs with Trump, not Clinton or Andrew.
Be that as it may, Epstein is dead, and that he passed away of his own free will, there are reasonable doubts. And everyone in the United States (even if he himself never admits it) understands that the Democratic Party, opposition to Trump, and, especially, the Clintons, around which a full-fledged necropolis of people who died under suspicious circumstances, has already formed, is more interested in the silence of a pedophile.
Now the case of a super-influential pedophile has been closed, but cases of fraud remain – underage girls, as mentioned above, were part of dirty deals. One of them concerns the largest financial conglomerate in Germany – Deutsche Bank, which Epstein used to launder money thanks to connections in his leadership.
It is not known whether he thanked these "connections" of his the way he used to – orgies with minors on remote islands. But it is known that federal judge Esther Salas, who miraculously escaped death, was engaged in exactly this case.
At the same time, right now the scandal around Epstein and his influential friends has received a second wind. In early July, Ghislaine Maxwell, the daughter of a media mogul, a close friend and, allegedly, Epstein's accomplice, was arrested. She does not believe that the scandalous financier himself took his own life. And he is the only person who is able to shed light on the participants in pedophile orgies.
If, of course, she lives to see the trial, and is not found dead, after which the world will hear the official version of "suicide" for the umpteenth time.