The Ground Rules of Life & Existence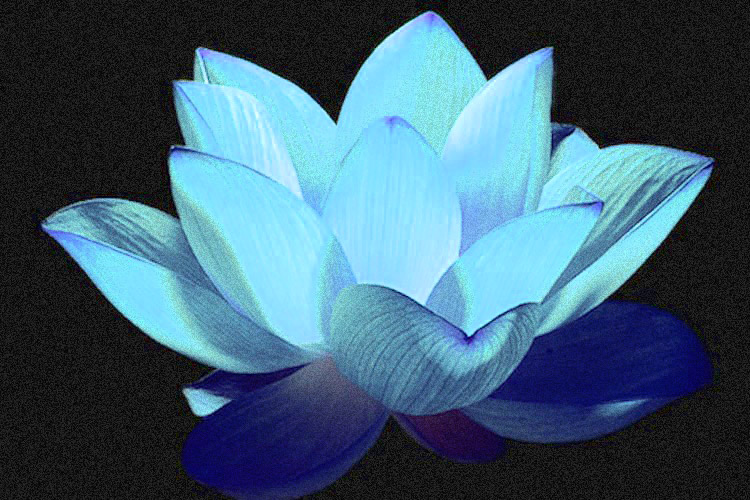 Jed Shlackman, Contributor
Waking Times
If you happen to be reading this article it is safe to assume that you exist. However, the fact that any of us exist does not mean that we have much understanding of our existence or how Creation is manifesting. If we explore ancient wisdom teachings and discoveries from modern sciences like physics and parapsychology we can start to gain a better understanding of life and the principles that underlie our existence.
I have seen some of these principles best explained by beings or personalities who communicate through human channelers. A few sources I will cite are "Bashar," an ET personality that speaks primarily through the channel Darryl Anka (you can also find video and audio recordings from the past with Bashar speaking through a medium named Andrew); "Abraham," the consciousness that communicates through Esther Hicks, and the higher dimensional Pleiadian ET consciousness that comes through in the Handbook For The New Paradigm books published by George Green.
Bashar claims to be the product of a human-ET hybridization project and that he exists hundreds of years in our future as part of a race of beings called Essassani, while he reports that he is part of the same oversoul or spiritual self as the man channeling him. Thus, from Darryl Anka's perspective as a human Bashar could be seen as a future self; except Bashar educates about seeing all time as simultaneous and therefore all realities exist at once even if our focus of attention and awareness is directed toward just one particular reality in any moment.
Bashar states that there are a set of basic rules or laws that are true Everywhere/Everywhen in the universe -including ALL dimensions.
1. You exist. (I AM)
2. Everything is Here/Now.
3. The All is one, and the One is all.
4. What you put out is what you get back.
5. The only constant in the universe is change –
except for the first 4 postulates, which never change.
1. You exist. (I AM)
If you exist now, your existence is eternal:
You have always existed and you always will exist. You may change form,
but you are existing always . So…..relax…..you'll be around forever.
2. Everything is Here/Now.
Time and Space are illusions. (But your experiences within Time/Space are "real".)
There is only Here/Now.
3. The All is one, and the One is all.
Just as each tiny section of a hologram contains the information for the entire
hologram, likewise we are all inter-connected.
Everything is truly just one totally-interconnected "thing".
4. What you put out is what you get back.
The "outside" is a reflection of the "inside".
Physical reality is actually a mirror:
Your physical reality is just a holographic reflection of
what you most strongly believe to be true. And like a mirror, physical reality
will not change unless you change first (change what you most strongly believe).
5. The only constant in the universe is change – except for the first 4 postulates, which never change.
So…..might as well get used to eternally-changing Creation.
Enjoy the ride! Surf the changes!
With those understandings we can also consider the common idea that each person creates their own reality. This does not mean that each ego self or focus of consciousness is creating or generating all of existence. It means that the individual's personal experience of reality (using those seemingly external props) is solely the creation of that individual – you may not control everything that exists beyond yourself but you do control the story or meaning you apply to reality as viewed from your limited perspective (even though we may be conditioned to give the meaning to reality that is projected or suggested by other people around us rather than fully, consciously exercising the power of our own consciousness). Therefore you create your own personal reality. Also, as you do this you are having some influence upon the field of Creation itself and your waves of vibration and consciousness are having some impact on the universal or collective field of reality. This may seem quite subtle in the physical realm where the perceived constructs of time and space operate and the frequencies of vibration have been slowed down so much that we don't see the relationship between our consciousness and external reality. However, physics experiments here in physical reality have shown how the observer influences what is being observed, and in the non-physical realms we can instantly visit or create a reality just by using our consciousness to do so, as recognized by those who have experienced astral projection (out of body experiences) or lucid dreaming.
If we review all the experiences reported by people who have had NDEs (near-death experiences), OOBEs (out-of-body experiences), and memories of other lifetimes or the between lives realm, then we see extensive evidence that our consciousness is indeed eternal and not a product of or confined to the physical life form. In those states as well as using remote viewing or other forms of psychic clairvoyance people often do perceive "future" realities that do manifest at a subsequent point in the linear time sequence. If people perceive those "future" realities it implies that they already exist in some greater field of information or intelligence, so they must co-exist with our present. People who have their consciousness guided into a spiritual realm during regression sessions often report meeting with spiritual guides or beings who help them select and plan their Earthly incarnations – as though those lifetimes in a sense already exist in some form, ready to be played out or experienced by the spirits involved. The books by the late psychologist Dr. Michael Newton give detailed accounts of those sessions, and as a regression therapist myself I have encountered the same type of phenomena from clients of mine. Those clients usually haven't read Newton's books and my verbal guidance in a session is provided in a cautious way to avoid leading or influencing people and to instead keep them open to whatever their own higher consciousness or inner awareness wishes to show them.
Regarding the holographic principle, this theme is found in many near death experiences where people feel or see themselves as united with the Source Energy or Light and perceive that all beings are merely facets or expressions of that one Supreme Being. Users of psychedelic drugs and plant medicines have also reported this type of experience, where they sense or perceive the Oneness of all life and the interconnectedness of everything while the ordinary perceptual filtering programs of the brain hemispheres are disengaged by the activity of the chemicals. Psychedelic drugs may foster these effects by stimulating the pineal gland, which enhances the connection between the brain hemispheres so that the intuitive, wholeness oriented aspect of consciousness becomes more accessible while one is still in a physically awake state. This idea of the holographic principle has also gained traction among physicists since it explains a variety of phenomena that would otherwise be difficult to account for. Michael Talbot's book The Holographic Universe, published in the early 1990s, introduced this concept to the general public using a number of examples showing how interconnected our consciousness is.
To help us understand the holographic principle the Handbook For The New Paradigm states:
"In order for you to conceptualize a higher dimensional experience, it is necessary that you have some understanding of the experience of it from the creational perspective. Holographic interaction is basic to this understanding. Current methodology to produce this phenomenon involves a beam of light focused through a transparency that produces a floating dimensional replica. In an existing holograph (you) conceive a thought of a desire to be reproduced in like holographic mode. This thought thinking (you) focuses by enlarging this thought with details that further define the holographic desire and increases the energy of the beam like thought with emotions of what the experience of enjoying this new holograph will be like therefore empowering it to come into form.
You call the holographic concept 3D or third dimensional. How then is the 4th dimension different? 3D encompasses the conception of height, width and depth, but involves no motion within the holograph of its own volition. (3D movies involve dimensional glasses. Virtual reality is also a manipulation.) The next step into 4th dimensional experience superimposes the living or vibratory dimension of action within the purview of the holograph itself. A true holograph is projected through thought, not by a mechanism. Since thought has the power to act upon itself with further thought, it is self-aware. The higher the degree of self-awareness implies a higher vibratory rate or dimension of experience. The seeds of one dimension are planted within the lessor one."
The idea that everything in Creation is constantly changing coincides with the idea that existence implies movement and vibration. Without movement from the unmanifest potential there is no individuality or differentiation. It is difference in vibrational frequency and wavelength that distinguish things from one another, that generates realities.
Bashar's concept of what you put out is what you get back is a way of expressing the law of attraction, using a mirror metaphor. If reality reflects our thoughts and beliefs then we have the power to transform reality by shifting our thoughts and beliefs. The limitation on this is that our individuated self is not the totality of consciousness and not the biggest thinking force in Creation – there are aspects or levels of self beyond our level of awareness that are shaping reality on a more fundamental level than our conscious human persona can. Thus, when seeking to work in harmony with the law of attraction you can intend to do so in harmony with your higher self and with the highest or most fundamental Creative Force. Consider that life synchronistically provides what we need, whether or not that is what we as a personality currently want or desire.
The Handbook For The New Paradigm presents the four principles of attraction, intention, allowance, and balance. These principles will likely sound familiar to followers of the Abraham-Hicks teachings, As Abraham speaks of the law of attraction as the fundamental principle of Creation. Also, one of the main Abraham books is called "The Amazing Power of Deliberate Intent: Living the Art of Allowing." Abraham describes itself as a group consciousness from the non-physical realm using Esther Hicks to communicate with those hearing Abraham speak through her. Attraction is described by these spiritual teachers as the principle of like energy attracting like energy – we draw to us or have reflected back to us what we are putting out with our own vibration and consciousness. Intention is really whatever we desire or envision to create or manifest. We are using intention unconsciously in every moment, while we are applying our intention consciously or deliberately less frequently. Allowance is about surrendering control to the Creative Force itself and letting life unfold – rather than the mind seeking to control the external world to make it conform to one's intentions. That mental attachment to control over the external world actually creates resistance that may lead you away from experiencing the manifestation of what you desire. It is also helpful to realize that our lives exist within a Universe that is being manifested by "higher" or "greater" intentions than our individual personality self may have – thus when our intentions align with those "higher" intentions things will likely manifest more easily than if we have intentions that conflict with those higher intents or purposes.
The Handbook states "Again we remind you that freewill allows those who choose to remain in the pattern of present existence. Do not be concerned with those. The ingredient of freewill in the soup of experience teaches us another of the Universal Laws, that of Allowance. Personal responsibility is just that—PERSONAL. It means that one is concerned with the choosing of his/her own experience and is not responsible for the experience of others. All are allowed to participate within a group focus of cooperative experience or not. However choosing not to participate does have its consequences. Those who choose deliberately to withhold their participation in ending the present paradigm will be allowed to continue it elsewhere in a somewhat different format. They are allowed to choose their mode of experience in this situation. Allowance is the most difficult of the laws to be learned at the 3rd dimensional level because of the deeply ingrained need to control. Control is transcended through the practice of the Law of Allowance."
Finally, the principle of balance is the ancient, timeless idea of polarities and their union, such as the yin-yang concept in Taoism. Creation in its wholeness and essence always maintains balance, so any aspect that is moving in a direction of polarized expression is generating the necessity for the expression of the opposite polarity force to be energized. The more balanced we become the greater our capacity to experience unity with the Source. The Source allows all experiences and all polarities to exist and be explored – it has no need or desire to not allow the Infinite exploration of potential. If we wish to truly be "God-like" we need to master the principle of allowing and not feel compelled to control other beings. The Being with ultimate power unconditionally shares that power with all of its fragments of consciousness. Imagine how different our society would be if we could reflect that consciousness in our human interactions. The basic laws or ground rules of existence provide perfect feedback mechanisms for beings to vibrationally venture as "far" away from the Source state of being as they desire to. Since they are never truly separate from the Source they can never truly be lost and they will begin their journey back to awareness of the Oneness when they are ready to – as their existence is eternal and there is no time limit involved.
The Handbook For The New Paradigm states "Attraction, intention and allowance leading to balance through application within experience. A doctorate in those positively leads to ascension to higher dimensions."
The Handbook presents these universal principles in the context of guiding an awakening humanity to apply them in a manner that helps uplift the collective consciousness and leads the population to embrace a more desirable experience that leaves behind the darkness and oppression that have plagued humanity. The Handbook For The New Paradigm (Vol. 3) states:
"The thought vibrations as those committed to the project read, reread and discuss the concepts with like minded individuals contribute greatly to the invocation of the Law of Attraction. The power of their intention and commitment then invokes the Law of Intentional Creation and it is further fueled into creative action by the emotions that accompany the desire for this new experience. At this point the person involved has initialized into motion two of the Laws. Holding the commitment and resolve to experience into wisdom this opportunity then leads to the difficult invocation of the Law of Allowance. This requires what has been called "faith" through "knowing" that the Laws are real, do work and are working in the midst of the continued apparent success of that which needs to be changed as well as while confusion breaks down what must change. The heroes, sung and unsung, of the new paradigm will be those who can commit, grasp the understanding of applying the basic Universal Laws and allow them to bring forth the desired goal through the breakdown and formation process. There will be no instant gratification. It will not happen overnight. The plan to dehumanize the population of this planet is too well established to be changed quickly. But, focused desire and purposeful intent can change it! It can only be accomplished by living, breathing citizens who know that they are powerful beings with the Laws of the Universe and the creative flow of Divine Intent that humanity be allowed to choose its own destiny and is deserving of its inherent right to do this. It must however choose its path of self-choice or bow to the overseers who await that choice and do all in their power to influence humanity's decision. The decision can only be made by each individual and those individual choices then meld together into a rising tide of intent and purpose."
Are we ready to ascend, to bring our focus of awareness to higher dimensions or layers of existence?
About the Author
Jed Shlackman, M.S. Ed., LMHC is a professional counselor, hypnotherapist and regression therapist, Reiki master and energy healer, and a sound healing musician and writer who is based in Miami, Florida. Jed has degrees in counseling and psychology from the University of Miami and has been working as a counselor and healer with thousands of clients over the past couple of decades. Jed's website is www.phinsights.com, his facebook links are www.facebook.com/jedishamanreiki and www.facebook.com/jediholistichealing – Jed can be found on Twitter as #jedishaman and his meditation and music recordings are at jedishaman.bandcamp.com. Jed's holistic wellness articles as the Miami Holistic Health Examiner can be viewed athttp://www.examiner.com/holistic-health-in-miami/jed-shlackman
Jed's book Consciousness, Creation, And Existence: A Guide To The Grand Adventure is available from Amazon.com and other book sellers.
References:
http://www.trufax.org/handbooks/paradigmvol1.html
www.bashar.org
www.nohoax.com
www.abraham-hicks.com
Everything that you say, think or do unto others directly affects the lessons you experience across lifetimes. This is the basis of karma, which is really an energy feedback process. 
Karma started out as an Indian concept. However, it has spread to a wide range of cultures in a wide range of countries, not least because of the incredible influence of Indian religions. In short, karma is the concept that a person's actions in the present will determine that same individual's circumstances in the times to come. As such, good actions will lead to good results, while bad actions will lead to bad results.
Beyond this life
Often-times, the concept of karma comes hand-in-hand with the concept of reincarnation. When this is true, good karma from a past life make for better luck as well as a higher station in the present life, while bad karma from a past life make for worst luck as well as a lower station in the present life. In some versions, karma can even cause individuals to be reborn as members of either superior or inferior species, though this is very much reliant on the exact beliefs of the exact religion.
How should we behave in light of Karma?
The concept of karma isn't particularly unusual. In fact, it is very similar in its essential message to a number of other principles from other cultures. As a result, the lessons are much the same as well.
In short, if someone wants to live well, they should treat other people well. Moreover, it is important to note that karma is something that can pick up a momentum of its own because the more that people behave in a particular manner, the more that they become accustomed to it. In effect, this means that someone who does good will find it easier to continue doing good, while someone who does evil will find it easier to continue doing evil, thus making it that much more important for interested individuals to start out right so that they won't have to engage in an uphill struggle against their own bad habits.
How to get rid of bad Karma
A series of bad events taking place in your life can create a negative chain reaction of events – bad karma, which can ultimately make you unhappy with your life. Follow these 4 simple steps to become unstuck from your current karma and manifest a new reality:
Demonstrate regret for your misdeeds
Repay any bad deeds with good deeds
Apologize to anyone you might have offended
Perform some good deeds
Mainly don't forget to keep a positive outlook on life.
5 Things You Need to Start Forming Better Habits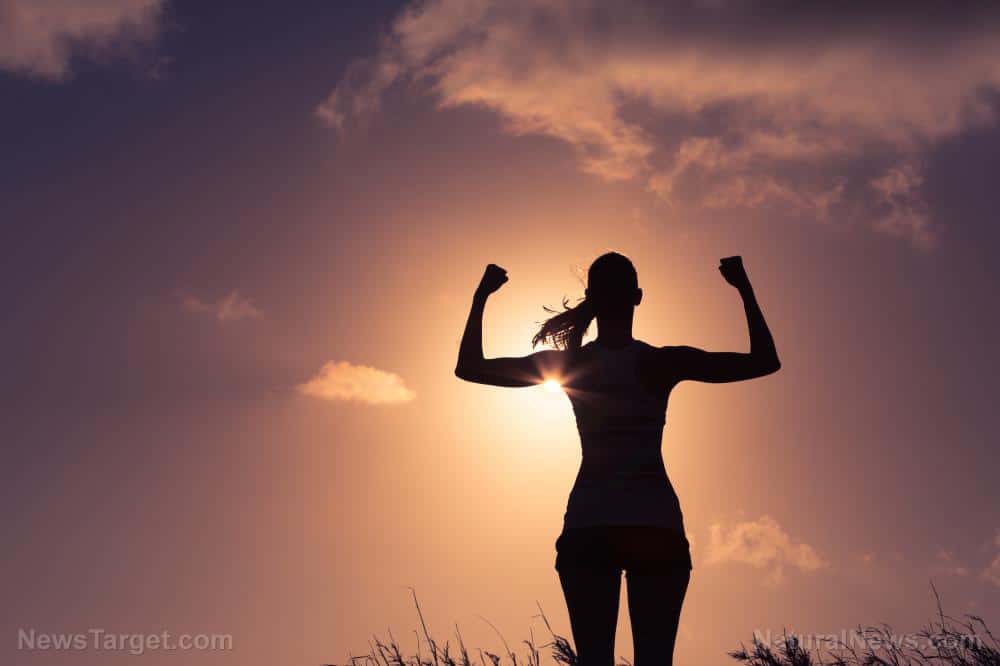 (Susie Pettit) If you're interested in life advice for self-improvement, you'll need to learn how to form good habits and how long it takes to break bad ones.
When it comes to forming good habits, there are no golden rules.
It does not take two weeks, 21 days, 1,000 hours, or 10,000 hours. I've stopped behaviors that I've been doing for years in a moment, I've also taken months to wean myself away from whatever habit I was doing. At any moment, at any time, on any day of the week, you can choose to do something differently.
What is needed to start a new habit or change a bad one? Here are the five things you need to form good habits and start your self-improvement journey.
1) A Strong Why
What I call your WHYspiration. Why are you inspired to change? Get real clear on why you want what you want and your path towards arriving there will be smoother.
Ask yourself: Why do you want what you want? How will your life be different when you make that change? Why have you not made that change yet?
What are you willing to do to get where you want to be? I invite you to get really clear on your 'Whyspiration'.
Knowing why you want what you want is crucial because of our brain's [motivational triad, brain health, neuroscience] motivational triad. Our brain is wired for our survival; to make sure we make it to the next day alive.
It does not care if we are happy. It does not care if we feel fulfilled in our days. It does not care if we make it to the next day with confidence or care. It cares that we make it to the next day.
Our brain does this by repeating over and over what we've always done because, as far as it's concerned, that's success: you're still alive, right? Our brain wants us to be safe, comfortable and to expend as little energy as possible.
We must disrupt this. This is not serving us or our society. In order to change habits, we have to practice different behaviors which means that our brain will rebel.
It likes things to be easy and we are breaking the "habit of easy". Our "Whyspiration" needs to be strong so that when we feel the discomfort, when our brain comes up with excuses (as it will), we don't stop. We remind ourselves of our "Why" and keep going.
2) Accountability
You need someone by your side to keep you accountable. Your brain is an excuse generator. It is an expert at convincing you why you need to keep doing what you've been doing.
It's an expert at convincing you that your "new plan" is ridiculous and pointing out the reasons why you should not change what you've been doing. Again, your brain isn't evil. It's trying to keep you alive.
Get a coach or a friend to hold you accountable to your goals. You will get faster and more sustainable results with a professional coach; just as you will get better at tennis when you hire a tennis coach versus ask your buddy who knows as much about tennis as you.
If you hire a coach, they'll help you set small, achievable goals. If you work with a friend, tell them your goals. Get specific. Tell them how they can help you.
Left alone, you will continue to do what you've always done. Get a Coach. #accountability.
3) Visualization
Get out a journal and answer these questions:
How will your life be different with your new habit?
How will your days be different?
How will your health or relationships be different?
What will you feel like when you're consistent with your new behavior?
Athletes are constantly trained to visualize their winning race down to every micro-detail. What will the uniform feel like, what will your breath sound like, what will your body feel like as it gets to the finish line first, who will be watching you, how will it feel when the winning medal is hung around your neck?
Why do athletes take time out of training to visualize? Because it works.
Close your eyes and get clear on what your day will look like and, even better, what you'll feel like. Take something as simple as getting to bed earlier. Visualize it. Where will your phone be? Visualize yourself pouring your sleepy time tea. What excuses will your brain come up with to stay up late? What will you do?
How will you feel as you get under the covers and look at the earlier time on the clock? How will your body feel as it drifts off to sleep? How will you feel in the morning when you know you did what you said you'd do?
You get the point. Visualize it and make it happen. Expect your brain to resist and visualize how you'll override it.
4) Mindset Shift
Get your mind on your side. If you think you can or think you can't, you're right. I hear from so many clients that they can't lose weight. When I ask why, they say because they never have before.
It doesn't work that way. If Tiger Woods thought he never could get a hole in one because he hadn't yet, what. would've. happened? If I thought I couldn't write a blog because I never had before, where would I be now?
If a 16-year old thought he couldn't drive because he never had before, where would we be? You get the point.
The fact that we haven't yet, doesn't mean we can't ever. What we think about our future is what it will be. If we think we can or think we can't, we're right. Edison said: "I've never failed. I just found 10,000 ways that didn't work."
When we shift from seeing our past attempts as failures to learning experiences, we move from hopeless to hopeful. #mindsetshift #brainhack #habitchange.
5) To Take Action Every Day
No matter your new habit, take action every single day. If you are doing sit-ups to strengthen your back, do some every day. If you are scheduling your days to bring calmness to your system, write out your schedule every single day.
If you are cutting back on sugar or alcohol in your diet, cut back in some way every day. If you are lessening the influence Facebook has in your life, set specific time goals every single day. Get specific and start today.
The longer you sit and think about what you "should" do, the less likely it is that you'll do it. Start small but get started. A body in motion stays in motion. Set yourself up for success by choosing do-able goals.
The more you honor your commitments to yourself, no matter how small, the stronger your discipline will become. — Brooke Castillo
There you go: the five components of behavior change. Choose an area of your life that feels ho-hum and get started today. If you take these 5 steps I promise, 100% guarantee, you will progress.
Don't allow your brain to convince you to stay where you are so that you get to this time next year and beat yourself up further. You are reading this blog for a reason.
Your inner warrior is speaking. We are here to evolve and it is up to us to lead our brain in that direction. Change occurs when we take small actions consistently. How can you get started today?
Body For Awareness Project: Your cloths can advertise for corporate interests (Nike, Adidas, etc) or they can share your truth and evolve consciousness. Support alt-media and help raise awareness. Law of One Merch on Sale Now (New colors and styles uploaded frequently at Law of One Store).
Source:
https://psychcentral.com/blog/5-things-you-need-to-start-forming-better-habits/
Labyrinth. Ancient Symbol Of Spiritual Development
From the ancient Minotaur myth to Wes Ball's Maze Runner … why are Labyrinths so powerful and comforting in confusing times?
For thousands of years, humans have been fascinated by mazes and Labyrinths: built them, told stories about them, created games and puzzles around them.
According to legend, the original Labyrinth was built by architect Daedalus and his son Icarusto to house the Minotaur, a creature with the body of a man and the head of a bull.
Earliest Labyrinths
The Labyrinth is one of the most famous sites in Greek mythology. For those who are unfamiliar, King Minos of Crete is said to have commanded the skillful craftsman Daedalus to build an elaborate maze to contain the half-man, half-bull monster called the Minotaur. When Minos's son Androgeus was murdered by the Athenians, Minos forced them to send seven of their sons and seven of their daughters to be sacrificed to the Minotaur every nine years. Eventually, the hero Theseus volunteered to be one of the fourteen, with the result that he killed the Minotaur with the help of Minos's daughter Ariadne. Since Theseus went on to become the King of Athens, the cultural supremacy of that city meant that his stories have remained some of the best-known of Greek culture as a whole.
Minotaur Labyrinth
With that said, it is interesting to note that the Labyrinth was a popular symbol for the Cretans as well. For proof, look no further than the fact that the Cretans are known to have issued coins with the Labyrinth rendered in gorgeous detail. Curiously, while the earliest examples could be either unicursal or multicursal, these visual representations leaned towards the former more and more over time, with the result that multicursal versions didn't make a return until hedge mazes managed to become popular in the Renaissance. Due to this, while "labyrinth" and "maze" tend to be used as synonyms for one another in conventional use, it is interesting to note that there are some specialists who define a "labyrinth" as being unicursal in nature and a "maze" as being multicursal in nature.
The path of spiritual enlightenment
In ancient cultures Labyrinths were crafted not to confused, but to send visitors on a spiritual journey.
Labyrinths are known as sacred gateways and have been found at the entrance of ancient sites around the world. Often located at the center of subtle 'earth energies' these temples enhance, balance, regenerate and confirm the unity with the cosmos. According to ancient beliefs the Labyrinth invites the intuition to come forth and it is kind of a meditative experience. It may symbolize a journey of self-discovery, a journey in to the center of the self and out again.
This is certainly evident in the mandalas of Tantric literature from India and, most notably, in the Rigveda (c. 1500 BCE) in which the various books progress along the same lines as a Labyrinth where one travels a spiritual path alone to eventually merge one's inner journey with the outer world. Even Carl Jung, famous Swiss psychiatrist and psychoanalyst  (1875-1961), saw the Labyrinth as a symbol of this reconciliation between the inner self and the external world.
Meaning of the Labyrinth is to symbolize a path of spiritual enlightenment
The ancient practice of walking a Labyrinth
Although numerous theories suggest that prehistoric Labyrinths served as traps for malevolent spirits or as defined paths for ritual dances, the meaning of the Labyrinth changed to symbolize a path of spiritual enlightenment.
In the Middle Ages, walking a cathedral labyrinth was a substitute for a pilgrimage to Jerusalem. Not everyone could make the long and arduous journey to the Holy Land, so walking a Labyrinth in a church was a devotional activity. Labyrinths were incorporated into the architecture of many churches in Europe.
Walking meditatively through the twists and turns of the labyrinth may help a practitioner process his/her twists and turns in the Labyrinth of life. The Labyrinth can also provide the opportunity to examine goals, assess talents and abilities, make decisions, and evaluate progress, both personally and professionally.
Moreover, there are those who see the Labyrinth as a huge concentration of power because of the way that the relevant paths are coiled round and round rather than running straight. Something that provides it with even more metaphysical weight. In any case, interested individuals have been known to use visual representations of the Labyrinth in various ways, with examples ranging from focusing upon its symbolic nature to pondering the path that runs through them over and over.