The Ground Rules of Life & Existence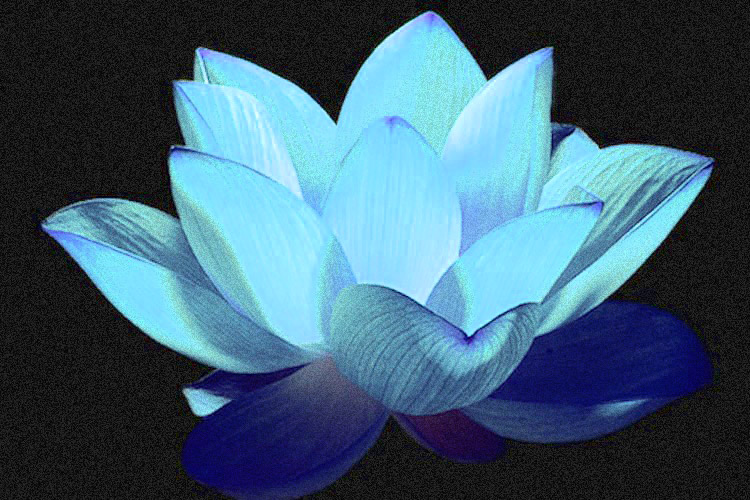 Jed Shlackman, Contributor
Waking Times
If you happen to be reading this article it is safe to assume that you exist. However, the fact that any of us exist does not mean that we have much understanding of our existence or how Creation is manifesting. If we explore ancient wisdom teachings and discoveries from modern sciences like physics and parapsychology we can start to gain a better understanding of life and the principles that underlie our existence.
I have seen some of these principles best explained by beings or personalities who communicate through human channelers. A few sources I will cite are "Bashar," an ET personality that speaks primarily through the channel Darryl Anka (you can also find video and audio recordings from the past with Bashar speaking through a medium named Andrew); "Abraham," the consciousness that communicates through Esther Hicks, and the higher dimensional Pleiadian ET consciousness that comes through in the Handbook For The New Paradigm books published by George Green.
Bashar claims to be the product of a human-ET hybridization project and that he exists hundreds of years in our future as part of a race of beings called Essassani, while he reports that he is part of the same oversoul or spiritual self as the man channeling him. Thus, from Darryl Anka's perspective as a human Bashar could be seen as a future self; except Bashar educates about seeing all time as simultaneous and therefore all realities exist at once even if our focus of attention and awareness is directed toward just one particular reality in any moment.
Bashar states that there are a set of basic rules or laws that are true Everywhere/Everywhen in the universe -including ALL dimensions.
1. You exist. (I AM)
2. Everything is Here/Now.
3. The All is one, and the One is all.
4. What you put out is what you get back.
5. The only constant in the universe is change –
except for the first 4 postulates, which never change.
1. You exist. (I AM)
If you exist now, your existence is eternal:
You have always existed and you always will exist. You may change form,
but you are existing always . So…..relax…..you'll be around forever.
2. Everything is Here/Now.
Time and Space are illusions. (But your experiences within Time/Space are "real".)
There is only Here/Now.
3. The All is one, and the One is all.
Just as each tiny section of a hologram contains the information for the entire
hologram, likewise we are all inter-connected.
Everything is truly just one totally-interconnected "thing".
4. What you put out is what you get back.
The "outside" is a reflection of the "inside".
Physical reality is actually a mirror:
Your physical reality is just a holographic reflection of
what you most strongly believe to be true. And like a mirror, physical reality
will not change unless you change first (change what you most strongly believe).
5. The only constant in the universe is change – except for the first 4 postulates, which never change.
So…..might as well get used to eternally-changing Creation.
Enjoy the ride! Surf the changes!
With those understandings we can also consider the common idea that each person creates their own reality. This does not mean that each ego self or focus of consciousness is creating or generating all of existence. It means that the individual's personal experience of reality (using those seemingly external props) is solely the creation of that individual – you may not control everything that exists beyond yourself but you do control the story or meaning you apply to reality as viewed from your limited perspective (even though we may be conditioned to give the meaning to reality that is projected or suggested by other people around us rather than fully, consciously exercising the power of our own consciousness). Therefore you create your own personal reality. Also, as you do this you are having some influence upon the field of Creation itself and your waves of vibration and consciousness are having some impact on the universal or collective field of reality. This may seem quite subtle in the physical realm where the perceived constructs of time and space operate and the frequencies of vibration have been slowed down so much that we don't see the relationship between our consciousness and external reality. However, physics experiments here in physical reality have shown how the observer influences what is being observed, and in the non-physical realms we can instantly visit or create a reality just by using our consciousness to do so, as recognized by those who have experienced astral projection (out of body experiences) or lucid dreaming.
If we review all the experiences reported by people who have had NDEs (near-death experiences), OOBEs (out-of-body experiences), and memories of other lifetimes or the between lives realm, then we see extensive evidence that our consciousness is indeed eternal and not a product of or confined to the physical life form. In those states as well as using remote viewing or other forms of psychic clairvoyance people often do perceive "future" realities that do manifest at a subsequent point in the linear time sequence. If people perceive those "future" realities it implies that they already exist in some greater field of information or intelligence, so they must co-exist with our present. People who have their consciousness guided into a spiritual realm during regression sessions often report meeting with spiritual guides or beings who help them select and plan their Earthly incarnations – as though those lifetimes in a sense already exist in some form, ready to be played out or experienced by the spirits involved. The books by the late psychologist Dr. Michael Newton give detailed accounts of those sessions, and as a regression therapist myself I have encountered the same type of phenomena from clients of mine. Those clients usually haven't read Newton's books and my verbal guidance in a session is provided in a cautious way to avoid leading or influencing people and to instead keep them open to whatever their own higher consciousness or inner awareness wishes to show them.
Regarding the holographic principle, this theme is found in many near death experiences where people feel or see themselves as united with the Source Energy or Light and perceive that all beings are merely facets or expressions of that one Supreme Being. Users of psychedelic drugs and plant medicines have also reported this type of experience, where they sense or perceive the Oneness of all life and the interconnectedness of everything while the ordinary perceptual filtering programs of the brain hemispheres are disengaged by the activity of the chemicals. Psychedelic drugs may foster these effects by stimulating the pineal gland, which enhances the connection between the brain hemispheres so that the intuitive, wholeness oriented aspect of consciousness becomes more accessible while one is still in a physically awake state. This idea of the holographic principle has also gained traction among physicists since it explains a variety of phenomena that would otherwise be difficult to account for. Michael Talbot's book The Holographic Universe, published in the early 1990s, introduced this concept to the general public using a number of examples showing how interconnected our consciousness is.
To help us understand the holographic principle the Handbook For The New Paradigm states:
"In order for you to conceptualize a higher dimensional experience, it is necessary that you have some understanding of the experience of it from the creational perspective. Holographic interaction is basic to this understanding. Current methodology to produce this phenomenon involves a beam of light focused through a transparency that produces a floating dimensional replica. In an existing holograph (you) conceive a thought of a desire to be reproduced in like holographic mode. This thought thinking (you) focuses by enlarging this thought with details that further define the holographic desire and increases the energy of the beam like thought with emotions of what the experience of enjoying this new holograph will be like therefore empowering it to come into form.
You call the holographic concept 3D or third dimensional. How then is the 4th dimension different? 3D encompasses the conception of height, width and depth, but involves no motion within the holograph of its own volition. (3D movies involve dimensional glasses. Virtual reality is also a manipulation.) The next step into 4th dimensional experience superimposes the living or vibratory dimension of action within the purview of the holograph itself. A true holograph is projected through thought, not by a mechanism. Since thought has the power to act upon itself with further thought, it is self-aware. The higher the degree of self-awareness implies a higher vibratory rate or dimension of experience. The seeds of one dimension are planted within the lessor one."
The idea that everything in Creation is constantly changing coincides with the idea that existence implies movement and vibration. Without movement from the unmanifest potential there is no individuality or differentiation. It is difference in vibrational frequency and wavelength that distinguish things from one another, that generates realities.
Bashar's concept of what you put out is what you get back is a way of expressing the law of attraction, using a mirror metaphor. If reality reflects our thoughts and beliefs then we have the power to transform reality by shifting our thoughts and beliefs. The limitation on this is that our individuated self is not the totality of consciousness and not the biggest thinking force in Creation – there are aspects or levels of self beyond our level of awareness that are shaping reality on a more fundamental level than our conscious human persona can. Thus, when seeking to work in harmony with the law of attraction you can intend to do so in harmony with your higher self and with the highest or most fundamental Creative Force. Consider that life synchronistically provides what we need, whether or not that is what we as a personality currently want or desire.
The Handbook For The New Paradigm presents the four principles of attraction, intention, allowance, and balance. These principles will likely sound familiar to followers of the Abraham-Hicks teachings, As Abraham speaks of the law of attraction as the fundamental principle of Creation. Also, one of the main Abraham books is called "The Amazing Power of Deliberate Intent: Living the Art of Allowing." Abraham describes itself as a group consciousness from the non-physical realm using Esther Hicks to communicate with those hearing Abraham speak through her. Attraction is described by these spiritual teachers as the principle of like energy attracting like energy – we draw to us or have reflected back to us what we are putting out with our own vibration and consciousness. Intention is really whatever we desire or envision to create or manifest. We are using intention unconsciously in every moment, while we are applying our intention consciously or deliberately less frequently. Allowance is about surrendering control to the Creative Force itself and letting life unfold – rather than the mind seeking to control the external world to make it conform to one's intentions. That mental attachment to control over the external world actually creates resistance that may lead you away from experiencing the manifestation of what you desire. It is also helpful to realize that our lives exist within a Universe that is being manifested by "higher" or "greater" intentions than our individual personality self may have – thus when our intentions align with those "higher" intentions things will likely manifest more easily than if we have intentions that conflict with those higher intents or purposes.
The Handbook states "Again we remind you that freewill allows those who choose to remain in the pattern of present existence. Do not be concerned with those. The ingredient of freewill in the soup of experience teaches us another of the Universal Laws, that of Allowance. Personal responsibility is just that—PERSONAL. It means that one is concerned with the choosing of his/her own experience and is not responsible for the experience of others. All are allowed to participate within a group focus of cooperative experience or not. However choosing not to participate does have its consequences. Those who choose deliberately to withhold their participation in ending the present paradigm will be allowed to continue it elsewhere in a somewhat different format. They are allowed to choose their mode of experience in this situation. Allowance is the most difficult of the laws to be learned at the 3rd dimensional level because of the deeply ingrained need to control. Control is transcended through the practice of the Law of Allowance."
Finally, the principle of balance is the ancient, timeless idea of polarities and their union, such as the yin-yang concept in Taoism. Creation in its wholeness and essence always maintains balance, so any aspect that is moving in a direction of polarized expression is generating the necessity for the expression of the opposite polarity force to be energized. The more balanced we become the greater our capacity to experience unity with the Source. The Source allows all experiences and all polarities to exist and be explored – it has no need or desire to not allow the Infinite exploration of potential. If we wish to truly be "God-like" we need to master the principle of allowing and not feel compelled to control other beings. The Being with ultimate power unconditionally shares that power with all of its fragments of consciousness. Imagine how different our society would be if we could reflect that consciousness in our human interactions. The basic laws or ground rules of existence provide perfect feedback mechanisms for beings to vibrationally venture as "far" away from the Source state of being as they desire to. Since they are never truly separate from the Source they can never truly be lost and they will begin their journey back to awareness of the Oneness when they are ready to – as their existence is eternal and there is no time limit involved.
The Handbook For The New Paradigm states "Attraction, intention and allowance leading to balance through application within experience. A doctorate in those positively leads to ascension to higher dimensions."
The Handbook presents these universal principles in the context of guiding an awakening humanity to apply them in a manner that helps uplift the collective consciousness and leads the population to embrace a more desirable experience that leaves behind the darkness and oppression that have plagued humanity. The Handbook For The New Paradigm (Vol. 3) states:
"The thought vibrations as those committed to the project read, reread and discuss the concepts with like minded individuals contribute greatly to the invocation of the Law of Attraction. The power of their intention and commitment then invokes the Law of Intentional Creation and it is further fueled into creative action by the emotions that accompany the desire for this new experience. At this point the person involved has initialized into motion two of the Laws. Holding the commitment and resolve to experience into wisdom this opportunity then leads to the difficult invocation of the Law of Allowance. This requires what has been called "faith" through "knowing" that the Laws are real, do work and are working in the midst of the continued apparent success of that which needs to be changed as well as while confusion breaks down what must change. The heroes, sung and unsung, of the new paradigm will be those who can commit, grasp the understanding of applying the basic Universal Laws and allow them to bring forth the desired goal through the breakdown and formation process. There will be no instant gratification. It will not happen overnight. The plan to dehumanize the population of this planet is too well established to be changed quickly. But, focused desire and purposeful intent can change it! It can only be accomplished by living, breathing citizens who know that they are powerful beings with the Laws of the Universe and the creative flow of Divine Intent that humanity be allowed to choose its own destiny and is deserving of its inherent right to do this. It must however choose its path of self-choice or bow to the overseers who await that choice and do all in their power to influence humanity's decision. The decision can only be made by each individual and those individual choices then meld together into a rising tide of intent and purpose."
Are we ready to ascend, to bring our focus of awareness to higher dimensions or layers of existence?
About the Author
Jed Shlackman, M.S. Ed., LMHC is a professional counselor, hypnotherapist and regression therapist, Reiki master and energy healer, and a sound healing musician and writer who is based in Miami, Florida. Jed has degrees in counseling and psychology from the University of Miami and has been working as a counselor and healer with thousands of clients over the past couple of decades. Jed's website is www.phinsights.com, his facebook links are www.facebook.com/jedishamanreiki and www.facebook.com/jediholistichealing – Jed can be found on Twitter as #jedishaman and his meditation and music recordings are at jedishaman.bandcamp.com. Jed's holistic wellness articles as the Miami Holistic Health Examiner can be viewed athttp://www.examiner.com/holistic-health-in-miami/jed-shlackman
Jed's book Consciousness, Creation, And Existence: A Guide To The Grand Adventure is available from Amazon.com and other book sellers.
References:
http://www.trufax.org/handbooks/paradigmvol1.html
www.bashar.org
www.nohoax.com
www.abraham-hicks.com
The Twelve Apostles and the Gruesome Manner of their Deaths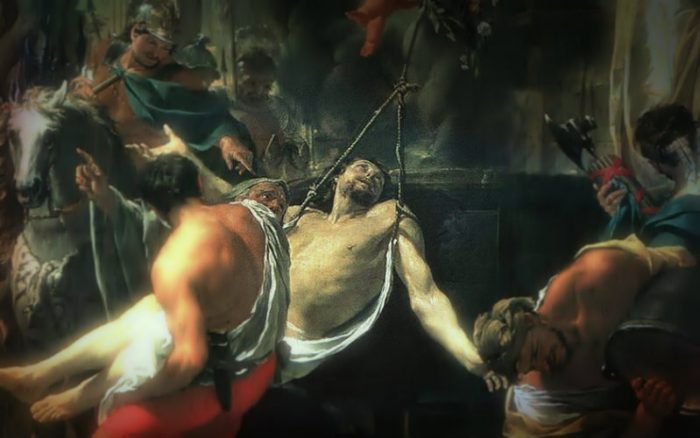 Paul said that the Household of God was built on the foundation of Apostles and Prophets, with Jesus Christ as the cornerstone. During his ministry, Jesus commissioned twelve special messengers, or Apostles, to assist in spreading the Gospel. All twelve were Judean Hebrews.
The word apostle comes from the Greek apostolos which means one who is sent away, an emissary. It thus means a messenger sent to convey the "good news of the Gospel of Jesus Christ." See Matthew 10:1-7.
Twelve Men for Twelve Tribes
Twelve men were selected, which symbolized the twelve tribes of Israel as found in the Old Testament. Jesus set apart the Twelve Apostles, sending them out in pairs to preach the Gospel. Additionally, the Apostles were given the power to heal the sick, cast out demons, and raise the dead as part of their ministry.
Each of the Twelve Apostles gave up their livelihoods and all else to follow Jesus when called. Ten of these men were Galilean Jews who had Aramaic names. Peter and Andrew had Greek names. Other Apostles mentioned in the New Testament were Matthias, Barnabas, Adronicus, Junia, Silas, Timothy, and Apollos.
The Twelve Apostles are identified below, along with the traditional manner of their deaths.
1. Simon Peter: Also known as Simon bar Jonah, Simon bar Jochanan (Aramaic) and Cephas. Jesus called him Peter (meaning rock or foundation of the Church). He was a fisherman from Bethsaida of Galilee. About to be martyred in Rome in C.E. 64, he asked to be crucified upside-down as he felt unworthy to die in the same manner as Jesus.
2. Andrew: A former disciple of John the Baptist, he was the brother of Simon Peter and a fisherman in Bethsaida of Galilee. Crucified upon an X-shaped cross.
3. James, son of Zebedee: The brother of John. The first of the Apostles to be put to death, by Herod Agrippa I, 11 years after the death of Christ (C.E. 44).
4. John, son of Zebedee: The brother of James, both named by Jesus the sons of thunder. Death unknown. Members of The Church of Jesus Christ of Latter-day Saints believe that John still walks the earth and will see the Second Coming of Christ in the flesh.
5. Philip: From Bethsaida of Galilee. Crucified in C.E. 64.
6. Bartholomew; usually identified with Nathanael. Thought by some to have been skinned alive, then beheaded.
7. Matthew: The tax collector Matthew may have also been identified as Levi. He was killed by axe.
8. Thomas: Judas Thomas Didymus. Also known as Doubting Thomas. Killed by a spear in India in C.E. 72.
9. James, son of Alphaeus: Generally identified with "James the Less", brother of Jesus, leader of the Jerusalem Church. Also identified by Roman Catholics with "James the Just". Stoned at age 90, then clubbed to death.
10. Thaddeus: Traditionally identified with Jude. Crucified.
11. Simon the Zealot: or Simon the Cananite. Some have identified him with Simeon of Jerusalem. Believed by some to have been crucified in C.E. 74.
12. Judas Iscariot: The Apostle who betrayed Jesus. Also referred to as "Judas, the son of Simon." He committed suicide.
13. Matthias was selected by the surviviing Eleven to replace Judas Iscariot. Matthias was stoned, then beheaded.
Instead of Arresting the Homeless Population, City Paying Them to Pickup Trash
(Jack Burns) With the problem of homelessness in some cities becoming an epidemic, one Arkansas city appears to have a common sense approach to tackling the problem head on. They're taking taxpayer dollars and paying the homeless to pick up trash.
The Bridge to Work program started in April in Little Rock, Arkansas and pays homeless individuals $9.25 an hour to tidy up the metropolis and capitol city of the state.
Canvas Community Church runs the program which was only slated to last 6 months. But Mayor Frank Scott Jr. told reporters he is going to extend the program for another year.
The church and state partnership is welcomed by both the public entity as well as the religious one. Associate Pastor Paul Atkins addressed the program's Board of Directors saying:
We're super excited about what has gone on, and we hope to be able to keep the momentum going…We want to work with them on their next step. There are a lot of barriers that our people experience to go from homelessness and panhandling to full-time work. There's a lot of steps in between.
So far, 380 people have joined the work crews with most signing up through the church. But space is left on each crew to allow more homeless people a spot on the clean-up crew.
According to Little Rock's 12 News:
After a total of 130 sites cleaned, 1,821 hours worked, and 2,056 bags of trash—all within five months— hearts and minds have been changed.
Team Leader Felicia Cooks spoke about both the concerns she had before the program started as well as its success after she became a team leader.
This is just a dream come true for the entire community…When I first started, from day one, I couldn't catch the vision, nor could I travel the journey…But, you know, we've taken out over 400-and-something persons. And let me tell you, that has been the most exciting thing that I've done in my life. The energy, just the positive (energy), the vision that Canvas Community Church has. You know, it's just wonderful.
The City of Little Rock has infused $80,000 into the program's first six months. Pastor Atkins says there's still more work to do. They need more help.
"To make the program bigger and better, we do need folks to walk with our friends on a one-on-one basis…I hesitate to call it a mentor thing, cause you'll probably learn as much as you teach," he said.
Atkins says the homeless have lost the support of their faith-based communities and schools and have fallen through society's cracks. They just need to be lifted up and supported once again.
"You know, that's the kind of thing that you and I probably had from our families, and churches and synagogues and schools," he said. "You know, we had it all around us, and that kept holding us up and pushing us forward. Our people have lost that, either because they did something to burn a bridge, or the bridge just fell in behind them, and they just need that extra support."
Each clean-up crew is paid in cash and is given a meal for their work.
Mayor Scott has promised to continue the program for another year but the city must vote on his verbal commitment. Without funding, the program would likely have to look to the private sector for financial support. While this situation would be better if it were privately funded, spending the money creating jobs for the homeless is a far better solution than relying on the police state to solve the homeless crisis.
California is one of the highest taxed states in the union, yet its cities have yet to create a model program to assist the homeless by placing them in good paying jobs. Instead of paying the homeless to fulfill a needed service like Arkansas is doing, California authorities are destroying their tent cities, arresting the homeless, and throwing away all of their belongings, just to remove what many critics consider an eye sore.
Source:
https://thefreethoughtproject.com/instead-of-arresting-the-homeless-population-city-paying-them-to-pickup-trash/
How To Connect To Your Guardian Angel And Ask For Help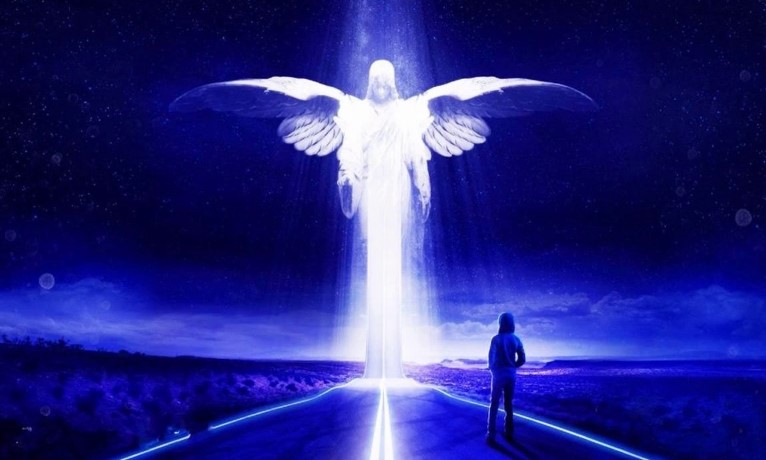 People often think that you have to be very holy or psychic in order to make connection with their Guardian Angel. This is not true. We are all born with our own Guardian Angels and they never stop surrounding us with love and guidance.
Angels help us stay connected with the Source, while ancestral guides support family members or spirit guides help us find the way back home. As we raise our vibration, we can more easily connect and communicate with wiser energies in the spirit realms.
Here are some tips that will help you connect with your guardian angel.
1. ASK FOR HELP
Asking an Angel for help is one of our most power spiritual practices. Angels can do nothing for us unless we ask. If you need help, just ask! We can ask the Angels for immediate help at any time and in any place.
Don't worry about asking for too much. Angels exist beyond our experience of time and space. They respond to everyone with complete unconditional love. Create your own invocations, or prayers, that specifically call for the help you need.
2. ATTUNE YOURSELF TO YOUR GUARDIAN ANGEL
Communication with your angel will probably be subtle at first, but become more obvious with practice. Set up a regular time to meditate and attune yourself to your guides.
If you raise your awareness through meditation, you will feel the invisible presence of your spirit guides. Most people find this connection an exciting experience, but in fact it is a normal part of your spiritual enlightenment.
You can try and identify your spirit guides and when you feel comfortable recognizing them, you can ask for their names. During this clairvoyant vision, you may have a glimpse of someone who was close to you and loved you, like a wife, husband or a parent. These experiences will make you feel happy and inspired. Not everybody perceives the spirit guides.
3. ACT AS IF YOUR PRAYER HAS BEEN ANSWERED
Every prayer is answered and grace is always given. If you fear that your prayer will not be answered, then ask for help in understanding and seeing more clearly. Trust that you will see the love in every answered prayer. Have patience with this and let go of any expectation of how the love may be revealed to you.
4. ACT FAST ON THE GUIDANCE YOU RECEIVE
Pay close attention to everything you experience as you are being given guidance from intelligent spirit guides. Be patient and don't ask too any questions at once. You will get the answers when you are ready to receive them.
Watch for their sign and act upon it immediately. Angelic help is infinite and unlimited – you cannot use it up or run out of it. You cannot ask for 'too much'. The faster you act, the faster you receive more assistance!
5. TRANSLATE THEIR ANSWERS
The answers coming from the spirit guides will take many forms. Sometimes you may hear their thoughts channeled in your head. At first, you should ask them simple Yes or No questions and observe the sensations you have in your body.
With time and practice, you will understand which sensations mean yes and which mean no. Your answer may also come during meditation, or after a prolonged period of reflection. In other cases, you may receive it coincidentally, like an overheard conversation or something you read in a book.
These answers, in the form of signs, will help you overcome your negative traits, like fear or selfishness, inspire you in times of crisis and help you become a better person.
After asking your angel for assistance, watch for repetition of words you see, hear or think. Notice patterns like repeatedly hearing a song, seeing a bumper sticker or having a friend unknowingly repeat the very same message your angel gave you. Keep asking until you feel you completely understand the answer.
Thank yourself and the Angels for deepening and the relationship between you.