The great inventor's quest to communicate with the Dead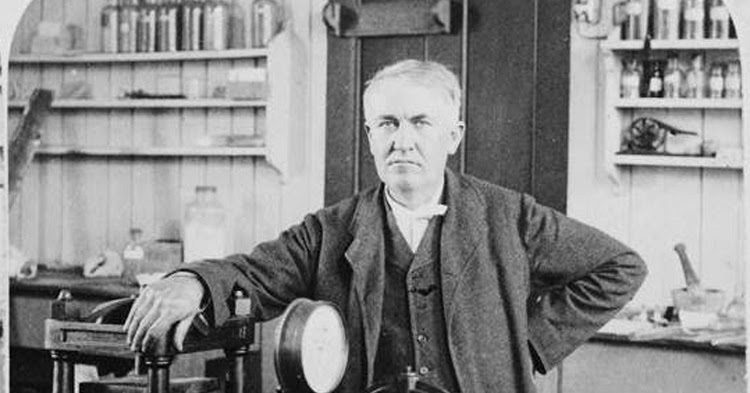 "I have been at work for some time building an apparatus to see if it is possible for personalities which have left this earth to communicate with us."
Those are the words of the great inventor Thomas Edison in an interview in the October 1920 issue of The American Magazine. And in those days, when Edison spoke, people listened. By any measurement, Thomas Edison was a superstar in his time, a brilliant inventor during the height of the Industrial Revolution when man was mastering machine.
Called "The Wizard of Menlo Park" (which has since been renamed Edison, New Jersey), he was one of history's most prolific inventors, holding 1,093 U.S. patents. He and his workshop were responsible for the creation or development of many devices that changed the way people lived, including the electric light bulb, the motion picture camera and projector, and the phonograph.
GHOST OF A MACHINE
But did Edison invent a ghost box – a machine to talk to the dead?
It has long been speculated in paranormal circles that Edison did indeed create such a device, though it must have been somehow lost. No prototypes or schematics have ever been found. So did he build it or not?
Another interview with Edison, published in the same month and year, this time by Scientific American, quotes him as saying, "I have been thinking for some time of a machine or apparatus which could be operated by personalities which have passed on to another existence or sphere." (Emphasis mine.) So in two interviews conducted around the same time, we have two very similar quotes, one in which he says that he has been at work "building" the device, and in the other that he has merely been "thinking" about it.
Somewhat contradictorily, the Scientific American article says, despite Edison's quote, that "the apparatus which he is reported to be building is still in the experimental stage…" as if there is a prototype.
However, since we have no evidence of such a device having been constructed or even designed by Edison, we have to conclude that it was an idea that never materialized.
Although Edison seems to have gotten ahead of himself with this idea in The American Magazine interview, it's quite clear that he had a genuine interest in the idea. While the Industrial Revolution was rolling along with a full head of steam, the Western world was also entertaining another movement of a very different sort – the Spiritualist movement. Operating at opposite ends of the philosophical spectrum – the logical, scientific, and mechanical versus the spiritual and ephemeral – the two movements were perhaps counterweights to each other.
FILLING A NEED
So why would Edison the scientist be interested in such a thing? Psychic mediums were all the rage, and they were conducting séances and spewing ectoplasm faster than Harry Houdini could debunk them. Phony mediums notwithstanding, it was becoming increasingly popular to think that it might be possible to communicate with the dead. And if it was at all possible, Edison reasoned that it could be accomplished through scientific means – a device that could do the job that mediums advertised.
"I don't claim that our personalities pass on to another existence or sphere," he told Scientific American. "I don't claim anything because I don't know anything about the subject.
For that matter, no human being knows. But I do claim that it is possible to construct an apparatus which will be so delicate that if there are personalities in another existence or sphere who wish to get in touch with us in this existence or sphere, the apparatus will at least give them a better opportunity to express themselves than the tilting tables and raps and ouija boards and mediums and the other crude methods now purported to be the only means of communication."
Edison's was a scientist's approach: If there was a popular need or desire, an invention might be able to fill it. "I believe that if we are to make any real progress in the psychic investigation," he said, "we must do it with scientific apparatus and in a scientific manner, just as we do in medicine, electricity, chemistry, and other fields."
WHAT DID EDISON HAVE IN MIND?
Edison revealed very few details about the device he intended to build. We can only speculate that he was either being a cautious businessman who didn't want to say too much about his invention to potential rivals or he didn't really have many concrete ideas. "This apparatus," he told Scientific American, "is in the nature of a valve, so to speak. That is to say, the slightest conceivable effort is made to exert many times its initial power for indicative purposes." He then likened it to the mere turning of a valve that starts a huge steam turbine. In the same way, the barest whisper of effort from a spirit could influence the highly sensitive valve, and that action would be greatly magnified "to give us whatever form of record we desire for the purposes of investigation."
He refused to divulge any more than that, but clearly Edison had in mind a ghost hunting tool. He went on to say that one of his employees who was working on the device recently died and that if the invention worked, "he ought to be the first to use it if he is able to do so."
Again, we have no evidence for the device having been built, yet it is possible that it was constructed and then destroyed along with all the paperwork — perhaps because it didn't work and Edison wanted to avoid embarrassment after his proclamations in the interviews.
NOT LIKE FRANK'S BOX
The machine that Edison describes sounds nothing like today's "ghost boxes," and it is a mistake to assume that devices such as Frank's Box were derived from Edison's work.
In fact, Frank Sumption, the inventor of Frank's box, has made no such claim. In 2007, he told Rosemary Ellen Guiley in an interview for TAPS Paramagazine that he was inspired by an article about EVP in Popular Electronics magazine. According to Sumption, his device is a simple of method of "supplying 'raw' audio that spirits and other entities can use to form voices." It does so with a specially modified radio that sweeps its tuning across AM, FM, or shortwave bands. "The sweep can be random, linear or even done by hand," Sumption says. The theory is that the spirits piece together words and phrases from these broadcasts to relay messages.
Ghost hunting groups from all over are creating and using their own ghost boxes, called Shack Hacks (because they employ modified Radio Shack portable radios), that work in the same way. (I have one, but have had very little success with it.)
Although some respected researchers, including Guiley, seem convinced of the reality of this phenomenon, the jury is still out, as far as I am concerned, regarding the authenticity of the communication. Although I have heard interesting bits and pieces from ghost boxes, I've yet to experience or hear recordings of ghost box sessions that are unambiguous and thoroughly convincing. Virtually everything that is heard (like many low-grade EVP) is open to interpretation.
EDISON AND LIFE AFTER DEATH
As revealed in these interviews, Edison did not subscribe to conventional notions of life after death. He surmised that life was indestructible and that "our bodies are composed of myriads and myriads of infinitesimal entities, each in itself a unit of life." Moreover, he saw the interconnectedness of all living things: "There are many indications that we human beings act as a community or ensemble rather than as units.
That is why I believe that each of us comprises millions upon millions of entities, and that our body and our mind represent the vote or voice, whichever you wish to call it, of our entities…. The entities live forever…. Death is simply the departure of the entities from our body."
"I do hope that our personality survives," Edison said. "If it does, then my apparatus ought to be of some use. That is why I am now at work on the most sensitive apparatus I have ever undertaken to build, and I await the results with the keenest interest."
Considering the remarkable track record of this incredible mind, we can only wonder how the world would be different had Edison succeeded.
Read More On This At: https://www.thoughtco.com
People of the shadow: what do the mysterious shadow creatures want from us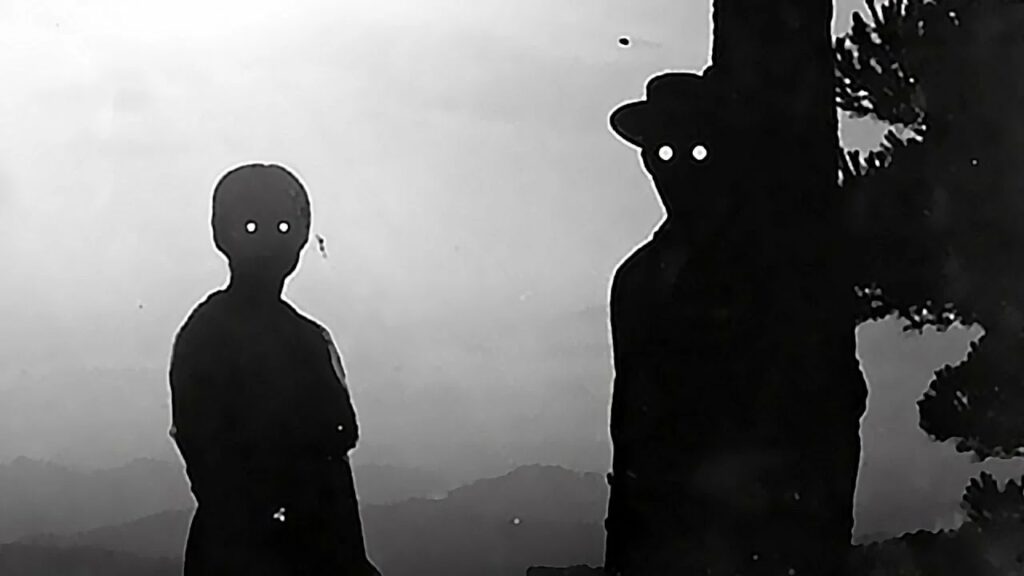 Shadow creatures are neither ghosts nor people, and we know these creatures as shadow people. It seems that the "shadow" know about our location and want us to feel fear or even panic in their presence.
People-shadows or shadow people are paranormal dark barely visible silhouettes known to mystics for a long time. They look like dark humanoid creatures or barely noticeable ghosts, often seen only with peripheral vision. Witnesses claim that shadow people only catch a few seconds, eyewitnesses also say that they looked into the eyes of shadow people and their eyes shone with a red light, like demons.
Shadow people can take different shapes and sizes: look like full-fledged people or even like animals. But most often these are thin tall strange figures. Be that as it may, they appear only for a moment, quickly evaporating into the air. Unfortunately, they can harm humans, which was proven in 2013.
The video posted on the web had confirmation of the existence of a shadow man who was visible for over a minute! An unknown silhouette knocks down a man walking down the corridor and drags him across the floor for several seconds. After some time, it also suddenly disappears, releasing the person. As it became known, the building where the striking phenomenon was filmed has complaints from tenants who more than once meet paranormal events in their home.
There are very few known cases though of adverse events caused by shadow people. In most cases, they appear or disappear as soon as they are found.
Shadow creatures can be spotted out of the corner of your eye. Some people who saw them or knew about their presence say that they are alien creatures, slipping in and out of our field of vision. In the eyewitness accounts, the observation of the recurrence of shadow manifestations is especially often mentioned.
Whether they are an elusive race that has always coexisted with us is an interesting theory suggesting that these creatures are frequent guests in our lives.
Paranormal researchers consider shadow people to be malevolent supernatural entities. Perhaps shadow people will not cause physical pain, but they can affect you emotionally, for example, cause fear – this gives them energy.
Skeptics and scientists believe that shadow people are optical illusions or hallucinations that appear under the influence of drugs or physiological changes in the body. When the left temporo-parietal brain is stimulated, these strange images are created.
Often the appearance of these shadows is inextricably linked with sleep paralysis, when a person is, as it were, between sleep and reality. Scientifically, this is called hypnogogy. Hypnogogia is called "the phenomenon of the face in the dark" for such hallucinations.
All eyewitnesses, regardless of where they live, talk about the same sensations in the presence of shadow creatures. Fear is a cold feeling that overcomes a person at this moment.
Some people say they even saw the eerie red eyes of these dark personalities that momentarily appear anywhere and demonstrate the ability to walk on the walls of enclosed spaces, which defies the general laws of physics.
Whoever they are, they feed on human energy, emit bad vibrations and give negative emotions. We do not know how they got into our dimension, about the purpose of their mission and how they affect the human essence. The main thing is to stop feeling fear in their presence and not to "feed" anyone with your precious energy.
Ghost hunter told how to summon spirits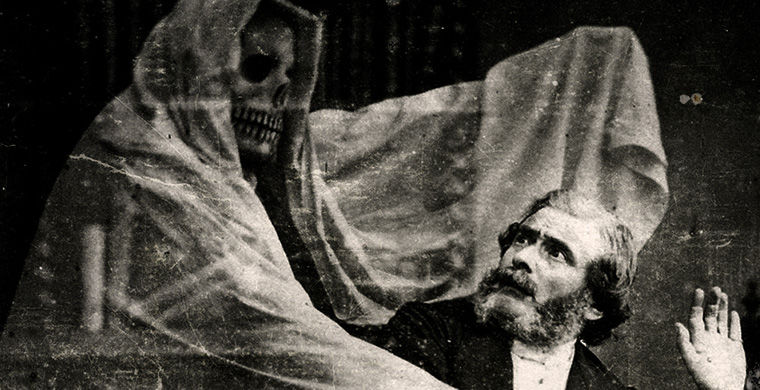 A ghost hunter explained how to summon ghosts and when is the best time to do it according to The Daily Star.
Jade Capasso explores hotels, inns, historical places to allegedly reveal the spirits and ghosts that are present in them. She shares her discoveries on the YouTube channel Ghost Club Paranormal. The girl is sure that you can also talk with spirits.
The 28-year-old ghost hunter is confident that you can talk to ghosts and spirits using a voice recorder. A particularly good time for this, according to her, is the eve of All Saints' Day – Halloween.
"I think there is more activity during Halloween. More people believe in the other world, "she said.
She recalled that Halloween pumpkin is an invariable attribute and symbol of the holiday. People decorate their home with funny, scary, and sometimes even terrifying faces.
"I'm sure there will be more sessions and many will use Ouija boards," she says.
To connect with the "other world", you can go to a famous haunted place, says Kapassa. She also recommends checking your home for ghosts.
To hear a ghost, the girl recommends using special equipment. 
After all, ghosts, she said, emit sounds at ultra-low frequencies that are not perceived by the human ear. You can hear them, as she notes, only on audio recordings.
The girl says that you need to leave the digital voice recorder in a room where paranormal activity is observed all night, or ask questions and wait for an answer.
"Ask questions, and who knows, you might hear a disembodied voice answering you," says Jade.
According to her, there is no need to rush, because the spirits must be given enough time to respond.
"You probably won't hear them in real time. But if you listen to the recording, you might hear someone from the underworld, "she said.
A photographer took a picture of an old house, but did not know that a woman lived there. No wonder – you can only see it in the photo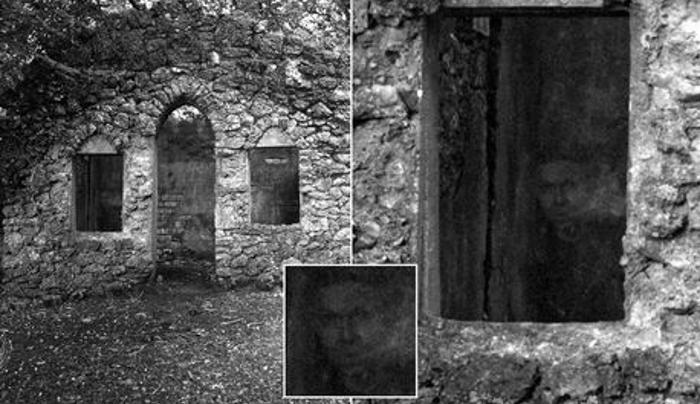 A Scottish resident took a photo of an abandoned building, and then could not believe his eyes when he looked at the finished photograph. From there the woman's face was looking at him, but the man is sure: there was no one in the ruins of the house. Finding an explanation for what he saw was not easy.
A photographer from Scotland, who wished to remain anonymous, decided to arrange an unusual photo session, Unilad writes.
His choice fell on several abandoned buildings that are located in one of the parks in the North Ayrshire region. After taking a couple of pictures, he went to the studio to print them, and then looked at the finished result.
Mysticism often happens in abandoned buildings , and the case with a man was no exception. In one photo, the Scotsman saw the ghostly silhouette of a woman looking at him from a window. However, the man assures that there was no one in the building, and he was alone in the ruins.
During the shooting, I did not feel anything unusual or anything otherworldly.
Despite the fact that the woman's face looks intimidating, he is glad that he managed to capture it. Moreover, the hero of the story shared the frame with all friends who adore mysticism and riddles.
I'm happy that I was able to capture something that looks like a ghost. I am even proud to be able to show photos to people who love riddles.
Many people, according to the photographer, are inclined to believe that this is a ghost, who love to talk to children so much, although the author of the picture himself is in no hurry to draw conclusions. He even looked at the frame under a microscope, but never came to the truth.
You can, of course, speculate, but the human brain makes us see familiar traits everywhere, especially if we look at them long enough.
Moreover, the photographer, according to him, does not really believe in ghosts and other mystical phenomena.
I don't like the term paranormal. As for ghosts, I don't know if they exist. I don't even know how to define them. What is it? Energy?