The Great Cancer Hoax: The Brilliant Cure the FDA Tried Their Best to Shut Down…
Burzynski, the Movie is the story of a medical doctor and Ph.D biochemist named Dr. Stanislaw Burzynski who won the largest, and possibly the most convoluted and intriguing legal battle against the Food and Drug Administration in American history.
In the 1970s, Dr. Burzynski made a remarkable discovery that threatened to change the face of cancer treatment forever. His non-toxic, gene-targeted cancer medicine could have helped save millions of lives over the last two decades had his discovery not been criminally suppressed by the US government, as his therapy, called "antineoplastons," have been shown to effectively help cure some of the most "incurable" forms of terminal cancer.
This documentary takes you through the treacherous 14-year journey Dr. Burzynski and his patients have had to endure in order to finally obtain FDA-approved clinical trials of antineoplastons.
His story is yet another testament that fact can be far stranger than fiction, as the film exposes the powerful, unscrupulous forces that work to maintain the status quo of the medical and pharmaceutical industry at any cost-including the lives of millions of people.
Dr. Burzynski's Story Is a Jaw-Dropper
Dr. Stanislaw Burzynski was born in the early 1940s in Poland, and was trained as both a biochemist and a physician. He's spent the last 35 years developing and successfully treating cancer patients suffering with some of the most lethal forms of cancer at his clinic in Houston, Texas.

I recently interviewed Dr. Burzynski about his cancer treatment—a gene-targeted approach using non-toxic peptides and amino acids, known as antineoplastons. Here, I will follow up with a review of his recently released documentary, Burzynski, The Movie.1

It's an absolute jaw-dropper…

For anyone who has ever been affected by cancer, either directly or indirectly, the facts presented in this film will hit you like a rude slap in the face.

You will learn that not only did the US Federal government spend 14 years actively suppressing a cancer treatment that had a FAR greater success rate than any other treatment available, but they also spent well over $60 million of US taxpayer dollars trying to put the inventor of the treatment in jail in order to steal his patents and either suppress or cash in on his discovery.

This film is an absolute MUST-SEE, as the summary I'm about to present below simply cannot do it justice. It's available for purchase at BurzynkiMovie.com, where you can view the first half-hour for free. The site also contains a large number of video clips,2 as well as a full transcript of the entire film,3 along with links to all the documentation presented.
What's so Special About Dr. Burzynski's Treatment?
The story begins back in the early 1970s when Dr. Burzynski discovered that people with cancer lacked a certain peptide, while those who were cancer-free had a plentiful supply of it.

This finding eventually led him to create a medical treatment referred to as antineoplastons. The drug contains a mixture of peptides and derivatives of amino acids. These were known to act as molecular switches, but as genome research blossomed and science progressed, Dr. Burzynski discovered they also work as genetic switches, and that is why antineoplastons work so well.

They're actually able to turn on cancer suppressing genes, while simultaneously turning oncogenes (cancer genes) off.
As explained in the film:4

"Our bodies contain two categories of genes that allow cancer to flourish: oncogenes and tumor suppressor genes. When someone has cancer, they have a higher level of oncogenes switched on, with a higher-level tumor suppressor genes switched off.

The goal is to tell the body to both switch back on the tumor suppressor genes, and turn off as many oncogenes as possible."

While other gene targeting cancer drugs now exist, they're only capable of targeting a small number of specific cancer genes. Antineoplastons, on the other hand, target a wide spectrum of cancer genes—about 100 of them at once. In a very simplistic way, antineoplastons are to cancer what a broad-spectrum antibiotic is to infectious disease.
Success Rates of Chemo and Radiation versus Antineoplastons
The film features several remarkable case stories of people who were successfully cured of cancer, but it's when the clinical trial data of conventional therapies versus antineoplastons are stacked against each other that the benefits of antineoplastons become really obvious:
| | |
| --- | --- |
| Radiation or Chemotherapy Only | Antineoplastons Only |
| 5 of 54 patients (9 percent) | 5 of 20 (25 percent) |
| were cancer-free at the end of treatment | were cancer-free at the end of treatment |
| Toxic side effects | No toxic side effects |
Tackling Childhood Brain Tumors
Dr. Burzynski was so confident in his antineoplastons that he even accepted the most difficult and "hopeless" cases, such as childhood brain tumors. Conventional medicine has little or nothing to offer in these cases, and the side effects can be as horrific as the disease itself, if not more. Furthermore, the best outcome conventional treatment can offer is to slow down the growth of the tumor.

Using antineoplastons, however, Dr. Burzynski has been able to successfully cure many of these otherwise hopeless cases, such as Jessica Ressel.5

She was 11 years old when she was diagnosed with brainstem glioma—an incurable brain tumor. After learning that she would die no matter what toxic drugs and radiation treatments she underwent, the family decided to not put her through it. When they found Dr. Burzynski, they literally had nothing to lose…

Twelve months later—after having initially been told she had but a few months to live, and given no chance of survival at all—MRIs confirmed she was cancer-free. Her brain tumor was completely resolved. Today, Jessica is a healthy 24-year old woman, pregnant with her second child

When comparing FDA-supervised studies of treatments for lethal childhood brainstem gliomas, antineoplastons again comes out as a clear winner:
| | |
| --- | --- |
| Chemotherapy Only | Antineoplastons Only |
| 1 of 107 patients (0.9 percent) | 11 of 40 patients (27.5 percent) |
| were cancer-free at the end of treatment | were cancer-free at the end of treatment |
| 0 of 107 patients (0 percent) | 11 of 40 patients (27.5 percent) |
| survived past five years | survived past five years |
Even more interesting, while some of Dr. Burzynski's patients did eventually die after the five-year mark, most who did NOT undergo chemotherapy prior to getting antineoplastons have gone on to live normal, healthy lives—yet another indication that in many cases, the conventional treatments are more lethal than the disease itself
Side Effects of Chemotherapy Drugs
Here's just a sampling of the side effects of three conventional chemotherapy drugs:

Doxorubicin (nickname: Red Death) – leukemia, heart failure, infertility, mouth sores
Etoposide – leukemia, nerve damage, inability to fight infections
Cisplatin – kidney damage, hearing damage, nerve damage, infertility

Another chemo drug, Mitotane, which is derived from DDT, is also used for pediatric patients even though no studies have ever been performed to ascertain its safety or effectiveness in children.
Dr. Burzynski's Troubles Begins…
The legal battle Dr. Burzynski found himself embroiled in over his invention is convoluted to say the least. There are many bizarre twists and turns, and I strongly urge you to watch the documentary to fully appreciate what happened.

Dr. Burzynski had tried to get the FDA to review and approve antineoplastons since 1977, to no avail. To make sure he would not get into trouble for using the experimental therapy in his practice, his legal team reviewed federal and Texas state laws, confirming that he was acting within the laws and could use antineoplastons in his own practice "to meet the immediate needs of patients," since he was a licensed physician, particularly if no other alternatives were available to the patient. He could not engage in interstate commerce, however, so he had to restrict the use of the drug to his home state of Texas.

But word spread, and patients started traveling to his office from out of state.

Suddenly, in 1984, he found out that agents from the Texas board of medical examiners were traveling to patients across the country trying to convince them to file charges against him.

What followed next truly challenges the rational mind.
Texas Board of Medical Examiners Try to Strip Away His Medical License
In 1988, despite not breaking any laws, and having produced more evidence than was required to show that his treatment was effective and that no harm was coming to his patients from it, the Texas medical board charged him with breaking a law that didn't exist, claiming it was grounds for revoking his medical license.

They didn't have a case, but kept the charges going by continuing to file slightly amended complaints, until finally, in 1993, the case went to trial. By then, 60 of Dr. Burzynski's patients had filed a petition for the medical board to stop harassing their doctor—a petition that the board successfully eliminated from the trial by filing a motion to strike it from the record.

Testifying on Dr. Burzynski's behalf, however, was a leading expert from none other than the National Cancer Institute (NCI), Dr. Nicholas Patronas, MD, a board certified radiologist since 1973, and the founder and chief of Neurology at the NCI. Even he recognized the absurdity of the board's case, and put his own career on the line to testify.

The judge ruled in Dr. Burzynski's favor, confirming that no laws had been broken.

You'd think that would be the end of it. But not so in this case. Instead of accepting defeat, the Texas medical board filed charges against Dr. Burzynski with the Texas Supreme Court.
The Method Behind the FDA's Madness
It eventually came to light that the US Food and Drug Administration (FDA) had pressured the Texas medical board to revoke Dr. Burzynski's medical license—despite the fact that no laws were broken, and his treatment was proven safe and effective.

But WHY?

It's been stated many times that a crime can be solved simply by following the money, and this case is no exception. The FDA and the pharmaceutical industry had realized that if Dr. Burzynski's discovery—which he owned the patent for—received a fair review, chemotherapy and radiation would rapidly dwindle into obscurity, effectively crippling the industry. Not only that, but if antineoplastons were approved, billions of dollars of cancer research funds would get funneled over to one single scientist who had exclusive patent rights…

Dr. Richard Crout, Director of the FDA Bureau of Drugs, once wrote in a 1982 newsletter:

"I never have and never will approve a new drug to an individual, but only to a large pharmaceutical firm with unlimited finances."

It became clear that ever since 1977, when Dr. Burzynski first tried to get antineoplastons approved, the FDA had begun scheming to eliminate the threat he and his discovery posed to the entire cancer industry…
The Harassment Continues Unabated
The FDA, under the direction of Commissioner Dr. David Kessler, called no fewer than FOUR different grand jury investigations into Dr. Burzynski's practice, despite the fact that none of the grand juries ever found him to be at fault, and no indictment ever came from any of the investigations.

But the FDA did not let up.

Finally, in 1995, just days after the final grand jury investigation, which also had found no fault, Dr. Burzynski was inexplicably indicted on charges of fraud, and 75 counts of violating federal law. If found guilty, he now faced 290 years in federal prison, and $18.5 million in fines.

A year later, in a bizarre twist brought about by congressional and public pressure, the FDA agreed to accept all of Dr. Burzynski's patients into a series of 72 FDA-supervised phase two clinical trials.

A 1996 article in The Washington Post noted:6

 "The prosecution marks the first time the FDA has tried to jail a scientist for using a drug on which he is conducting FDA authorized clinical trials."
Federal Government Spent $60 Million Trying to Bury Dr. Burzynski
This second trial cost American taxpayers a whopping $60 million just in legal fees alone—that's not counting the cost of continually harassing him (including several raids on his office) and his patients over the preceding 11 years. Dr. Burzynski spent $2.2 million on his own defense, $700,000 of which was raised by Dr. Julian Whitaker through requests for donations in his newsletter Health & Healing.

On March 4, 1997, the judge declared it a mistrial, due to a deadlocked jury. However, after stating the government had not presented sufficient evidence in its case, he ordered that Dr. Burzynski be acquitted of 42 of the 75 counts.7

But the FDA wasn't done yet. They took him to court AGAIN!
Third Time's the Charm…
At this point, many were becoming increasingly aware that something very bizarre and unusual was going on. Jurors from the first trial even joined patients in protests outside the courthouse. One clear-headed juror from the previous trial stated:

"Please don't waste my money abusing the system to make sure that you maintain your power!"

On May 28, 1997, after three hours of deliberation, the jury came back with their final verdict: Not Guilty.8 By now you're probably thinking that this victory surely must mark the end of the wrongful harassment of Dr. Burzynski.

But no. It gets worse.
Secret Dealings Hide True Intents
While this ongoing drama unfolded over the course of more than a decade, something even more sinister was taking place behind the scenes, unbeknownst to Dr. Burzynski and his legal counsel.

In 1989, Dr. Burzynski had retained Dr. Dvorit Samid as a research consultant, and she did a lot of work with the antineoplaston ingredients. At the time, Dr. Samid worked at the Uniformed Services Medical School in Baltimore. She later transferred to the National Cancer Institute.

By 1990—while the Texas medical board kept filing one amended complaint after the other against Dr. Burzynski, in an effort to revoke his license—he had decided that the easiest way to keep the government from putting him out of business or in prison, was to partner with a pharmaceutical company. As luck would have it, he'd treated the sister-in-law of the Chairman and CEO of Élan Pharmaceuticals, and Élan eagerly drafted a letter of intent stating they would aggressively pursue the filing of the necessary protocols with the FDA for approval and marketing of antineoplastons.

Dr. Samid began working closely with Élan on the project. But once the financing, licensing agreements and royalties had been negotiated and agreed upon, Élan suddenly changed its tune, stating they had significant doubt as to whether the active substances could be patented, which would render an agreement meaningless.

As it turns out, Élan had instead partnered with the National Cancer Institute (NCI), where Dr. Samid got the position of section chief. They then co-sponsored laboratory research and clinical trials on just one of the antineoplastons' ingredients—an ingredient that Dr. Burzynski had NOT been able to patent due to the fact that it was already known. However, he had also already determined it to be very limited in terms of effectiveness on its own, over a decade ago.

Élan and the NCI spent tens of millions of dollars testing this single ingredient… Not surprisingly, it failed. Dr. Burzynski had already established that the ingredients must be used in combination in order to be effective. After realizing they could not duplicate the effectiveness of Dr. Burzynski's antineoplastons, the NCI finally agreed to conduct his clinical trials under the direction of Dr. Michael Friedman.
Sabotaging Trials—Par the Course for the National Cancer Institute
How do you sabotage a clinical trial?

It's actually easier than you might think. You'll have to watch the film to get all the details, but in summary, the trials were closed prior to completion, and were written off with the statement "no conclusion can be made about the effectiveness or toxicity of antineoplastons." But it was clear, based on the study data, that seven of the nine patients enrolled received NO antineoplastons whatsoever! The others received dosages that were far lower than recommended.

Adding insult to injury, in 1999, about a year after Dr. Burzynski had been acquitted a third and final time, the NCI published these invalid trials in the medical literature, citing antineoplastons as a complete failure. So sure, Dr. Burzynski was a free man; cleared of all charges and free to practice medicine, but now the National Cancer Institute had effectively undermined the credibility and commercial viability of his medical discovery…

What the film reveals next truly boggles the mind.

"After the National Cancer Institute intentionally violated all protocols of their own antineoplaston trials, and after all state and federal agencies had failed in their 14-year campaign to remove Burzynski from society-after all of the dust settled-a profound truth began to emerge."
Theft and Patent Infringement—All in a Day's Work
In October 1991—while the Texas medical board kept filing amended complaints against him in an effort to revoke his license, due to pressure from the FDA—the National Cancer Institute (NCI) had conducted a site visit to Dr. Burzynski's clinic, and verified that "anti-tumor activity was documented by the use of antineoplastons."9

As it turns out, a mere 17 days after this visit, the United States of America, as represented by "The Department of Health and Human Services," filed a patent for antineoplastons AS2-1… one of the two antineoplastons Dr. Burzynski had already patented.

The inventor listed?

"Dr. Dvorit Samid," Dr. Burzynski's former research consultant. The patent states:

"The invention described herein may be manufactured, used and licensed by or for the government, for governmental purposes, without the payment to us of any royalties thereon."

Over the next four years, while the witch-hunt to put Dr. Burzynski behind bars was in full swing, the US Government filed 10 more patents for antineoplastons.

By the summer of 1995, around the time that Burzynski was indicted for fraud and 75 counts of violating federal law, Dr. Michael Friedman—who sabotaged the NCI antineoplastons trials—had left the NCI and become Deputy Commissioner of Operations for the FDA, working directly under FDA Commissioner Dr. David Kessler—the man responsible for dragging Dr. Burzynski in front of no less than four different grand juries a few years earlier.

In November of 1995, a month into Dr. Burzynski's trial, where he faced 290 years in prison, the US Patent office approved the first US Government patent for antineoplastons. Between 1995 and 2000, the US Patent office approved all 11 copycat patents on antineoplastons AS2-1…
Who Pays for Their Crimes?
By now your head is probably spinning, so let's recap.

Dr. Burzynski developed a cancer treatment that surpassed all other treatments on the market, and the FDA, the pharmaceutical industry, and the National Cancer Institute all knew it. They also knew he was the sole owner of the patents for this therapy, and these two facts combined, threatened the entire paradigm of the cancer industry.

The cancer paradigm is based on very expensive machines and toxic drugs. There's an enormous amount of money to be made in this paradigm, and Dr. Burzynski single-handedly threatened to overturn it.

So they tried to copy his invention using a single non-patented ingredient. It failed. The next step was to steal the whole thing right from under him. There was just one problem. They knew they couldn't use the stolen patents as long as Dr. Burzynski walked free and had the ability to defend his rights to them… So they concocted 75 fraudulent charges to tuck him away in jail for the rest of his life.

Fortunately for us, they failed in that too.

Dr. Whitaker sums it up nicely when he says:

"How can the US Patent office be corrupted to the point they issue patents for a medical treatment that's already been patented and issue them to someone who had nothing to do with their discovery or use? And how can the Patent office then assign these fraudulent patents to some of the most powerful institutions in the American government? And, imagine, all of this was done while these same agencies were spending millions of taxpayer dollars trying to put Dr. Burzynski in jail, so he could not fight the criminal theft of his discovery!"

As I said in the beginning, the facts of this case challenge the mind of any sane and rational person, but make no mistake about it: These things did happen, and Dr. Burzynski has all the documentation to back it up.

The US Government did harass and intimidate, and they did try to falsely imprison a brilliant scientist, simply because he'd discovered an effective cancer therapy, while simultaneously engaging in patent infringement.

Now, while this was an enormous personal hardship for Dr. Burzynski, the US Government also, through their enormous greed, in a very direct way prevented millions of cancer patients to receive a non-toxic therapy that could have saved their life. Remember, Dr. Burzynski has been trying to get antineoplastons reviewed and approved since 1977, to no avail. It's absolutely heartbreaking to consider the cost of this criminal behavior in terms of human life, including young children.
The Deadly, But Highly Profitable, Cancer Paradigm
While the stolen patents are filled with useful information about the benefits and efficacy of antineoplastons, one statement in particular sums up the problem with the current cancer paradigm:
"Current approaches to combat cancer rely primarily on the use of chemicals and radiation, which are themselves carcinogenic and may promote recurrences and the development of metastatic disease."
Dr. Burzynski's therapy, as you may recall, is non-toxic, giving patients the option to at least not suffer more grievous harm from the treatment itself, in addition to a significantly greater chance of being cured.
I'm sure that whenever someone donates their hard-earned money or participates in a pink-ribbon walkathon, they believe they're doing a good thing. They believe they're helping fund vital cancer research that will hopefully, someday, find a cure for cancer. Little do they know that much of this money goes toward perpetuating the status quo of cancer treatment, namely highly toxic drugs and expensive machines—the same old paradigm centered around profit.
As of 2010, the National Cancer Institute's annual budget is $5.2 billion. Dr. Burzynski cannot get a single dime of it. All of his research into antineoplastons over the past 35 years has been self-funded.
Think about that for a moment. Not one dime has been funneled toward developing one of the most promising cancer therapies to emerge in the past three decades… Are you still convinced they have your best interest at heart, and are diligently working to "find a cure for cancer"?
If you're NOT convinced, I'd urge you to take a look at the story of alternative cancer physician Dr. Nicholas Gonzalez, which has similarities to that of Dr. Burzynski. Gonzalez's treatments are so successful that conventional physicians felt the need to shut him down.
Nikola Tesla ∴ Secrets and Interaction With Aliens | Great Genius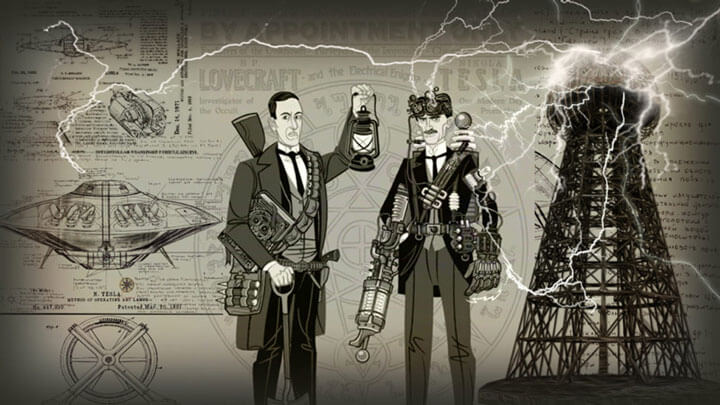 Tesla was undoubtedly the greatest genius of the twentieth century. Our lifestyle nowadays, the technology that we take for granted, all are possible thanks to this remarkable man coming from Europe. However, despite all these contributions in the field of science, his name is very little known outside the fields of electronics and physics. In fact, Thomas Edison is mistakenly attributed to his school textbooks the inventions that have been developed and patented by Tesla.
---
Nikola Tesla (1856 – 1943)
Most researchers admit that they did not know much about Tesla because of its extravagance and fantastic choices from the years of its decline that concerned communication with other planets and the rays of death.
It is known that many of these unusual inventions of Tesla are scientifically and operationally accurate.mankind simply took more time to come up with the stunning inventions of a genius who died in mysterious conditions in 1943.
It is known that Tesla had financial problems over the years of maturity. Because of these problems, Tesla had to move several times when she could no longer afford to stay in those locations.
Hotel Waldorf Astoria in New York has been Tesla's home for twenty years; however, he had to move in 1920 when he could not stay in that place. Tesla then moved to Hotel Regis but was forced to leave due to lack of financial support.
Being forced to move from one hotel to another, he left boxes of documents where he had to leave as a guarantee for his debts.
These crates, which were sought after Tesla's death, became the key to deciphering the mystery of Tesla's true identity and the incredible life that he had secretly bought.
When Tesla died on January 7, 1943, at the age of 86, representatives of the American Property Office, at the request of the Federal Investigation Office, went to the New Yorker Hotel and seized all of his personal belongings.
Two trucks loaded with papers, furniture, and manufactured items were sent under sequester to the Manhattan Storage and Storage Company.
This cargo was added to almost thirty barrels and packs that had been stored since 1930, and the entire cargo was seized on the order of the American Property Office.
After Tesla's death, the US government made every effort to find all the scientist's documents, notes, and research before they were found by foreign forces.
Tesla's nephew, Sava Kosanovic, confessed that before arriving at the American Property Office representatives, someone else had clearly testified among Tesla's personal belongings and had stolen an unknown number of personal scraps and documents.
It was already known by the Federal Investigation Office that the German Intelligence Service had stolen a significant number of documents containing research some years before his death.
It is believed that these stolen materials would have contributed to the development of the Nazi flying saucer.
Tesla Funeral
The United States wanted to make sure this was not going to happen again.
However, more than half a dozen boxes containing Tesla's personal belongings left at hotels like Waldorf Astoria, Governor Clinton and Regis had already been sold to merchants to pay Tesla's huge bills.
Anything that had the closest connection to the great scientist was quickly confiscated and lost among the American secret networks in the run-up to the Second World War.
However, more than half a dozen boxes containing Tesla's personal belongings left at hotels like Waldorf Astoria, Governor Clinton and Regis had already been sold to merchants to pay Tesla's huge bills.
Most of these boxes and the secrets they contained were never found. In 1976, four seemingly missing boxes containing documents were taken to the auction house of an individual named Michael P. Bornes.
Very little is known about this Mr Bornes except that he had been a bookseller in Manhattan. This action took place in Newark, New Jersey, and their boxes and contents were auctioned to Dale Alfrey for twenty-five dollars.
Alfrey had no idea what the boxes contained when he bought them under the impulse of a whim. When he went on, he was surprised to learn that these papers contained what appeared to be Tesla's laboratory papers and personal scraps.
Some of Tesla's lost testimonies were once again uncovered. However, because of ignorance, they were to be lost again.
Although in 1976, in America, Nikola Tesla's name was unknown to many people. Alfrey had no idea how important the documents the owner had been.
Running the impressive number of documents, he initially thought he had gone over the writings of an SF writer. What he read seemed so stunning that it seemed impossible for any document to be true.
Showing too little interest in what he had bought, Afrey stored the boxes in the cellar thinking he would go through the documents inside them later when he had more time. Twenty years have passed before Alfrey has time to open up the strange boxes. Unfortunately, the time had been ruthless with the so important materials contained in the boxes.
Documents had been seriously damaged by mould and the ink had been wiped off because of the fact that they had been stored for so many years in a humid basement. Alfrey was determined not to make these materials disappear forever and started a thorough job trying to transcribe the information before it was too late.
Showing too little interest in what he had bought, Afrey stored the boxes in the cellar thinking he would go through the documents inside them later when he had more time. Twenty years have passed before Alfrey has time to open up the strange boxes.
Alien messages intercepted by Tesla
However, Alfrey found himself caught in reading these impressive documents. Tesla's notes are shocking by the revelations he provides about the secret life of the scientist.
A life that Tesla had lived before had never been mentioned or documented by Tesla's biographers after his death.
Tesla wrote about the years of research made to interpret strange radio signals, and his attempts to alert the government and the armed forces to the things he had discovered had not resulted in any results.his letters remained apparently unanswered.
Tesla secretly held talks with several of his benefactors, including Colonel John Jacob Astor, who owned the Waldorf Astoria Hotel.
These benefactors listened to Tesla and secretly funded what would be the beginning of the first battle of mankind to regain control of one's destiny.this battle was initiated by Nikola Tesla.
Although this information seems absolutely incredible, Tesla has made some hints about the difficult situation in which she is in various interviews with newspapers and magazines.
Tesla may have provided more details on the subject in an article titled "Communicating with the Planets" in the weekly Colliers (March 1901).
These lost notes revealed that while in Colorado Springs, Tesla intercepted messages from extraterrestrial creatures that secretly controlled mankind.
These creatures were slowly preparing people for final conquest and domination, using a program that had existed since the beginning of mankind, but which began to develop due to the scientific advances of the planet.
Nikola Tesla

WHILE I WAS IMPROVING MY APPLIANCES TO PRODUCE INTENSE ELECTRICAL ACTIVITIES, I WAS ABLE TO FIND WAYS OF OBSERVING AS SIGNIFICANT AS POSSIBLE. ONE OF THE MOST EXCITING RESULTS, AND ONE OF GREAT PRACTICAL IMPORTANCE, WAS THE DEVELOPMENT OF CERTAIN DEVICES THAT COULD INDICATE FROM A DISTANCE OF MANY HUNDREDS OF MILES A STORM THAT WAS APPROACHING, THE DIRECTION IT WAS TAKING, THE SPEED OF TRAVEL, AND THE DISTANCE ON WHO WENT THROUGH IT.

I DISCOVERED THOSE MYSTERIOUS EFFECTS THAT MADE ME FEEL SO ALIVE FOR THE FIRST TIME THAT I WAS WORKING ON THIS PROJECT. I HAD IMPROVED MY DEVICE THAT I HAVE BEEN REFERRING TO SO FAR IN MY LABORATORY IN THE COLORADO MOUNTAINS THAT I FELT THE PULSE OF THE EARTHLY GLOBE AS IT CAME, OBSERVING EVERY ELECTRICAL CHANGE THAT OCCURRED WITHIN A RADIUS OF A THOUSAND MILES (APPROXIMATELY 1769.3 KM). I WILL NEVER FORGET THE FIRST EXPERIENCES I HAD WHEN I REALIZED I HAD NOTICED SOMETHING THAT COULD HAVE ENORMOUS CONSEQUENCES FOR MANKIND.

I FELT AS IF I HAD PARTICIPATED IN THE BIRTH OF A NEW SCIENCE OR THE REVELATION OF A GREAT TRUTH. MY FIRST OBSERVATIONS REALLY FRIGHTENED ME BECAUSE THEY CONTAINED SOMETHING MYSTERIOUS, NOT TO SAY SUPERNATURAL, AND I WAS ALONE IN MY LAB AT NIGHT, BUT AT THE TIME, THE THOUGHT THAT THESE DISTURBANCES WERE SMARTLY CONTROLLED SIGNALS DID NOT COME INTO MY MIND.

THE CHANGES WE OBSERVED TOOK PLACE PERIODICALLY AND WITH AN EXACT SUGGESTION OF NUMBERS AND ORDER THAT THEY COULD NOT BE LIKENED TO ANY CAUSE I KNEW. I WAS, OF COURSE, AWARE OF SUCH ELECTRICAL DISTURBANCES AS THOSE PRODUCED BY THE SUN, AURORA BOREALIS, AND THE CURRENTS OF THE EARTH, AND WE WERE CERTAINLY CERTAIN THAT THESE VARIATIONS WERE NOT DUE TO ANY OF THESE CAUSES.

THE NATURE OF MY EXPERIMENTS EXCLUDED THE POSSIBILITY THAT THESE CHANGES WOULD BE CAUSED BY ATMOSPHERIC DISTURBANCES, AS SOME HAVE HURRIEDLY SUGGEST. IT WAS ONLY AFTER A WHILE THAT THE THOUGHT THAT THE DISTURBANCES I NOTICED MIGHT BE DUE TO INTELLIGENT CONTROL. THOUGH WE CANNOT DECIPHER THEIR MEANING, IT WAS IMPOSSIBLE FOR ME TO THINK THAT THEY HAD OCCURRED ABSOLUTELY ACCIDENTALLY.

I'M GETTING MORE AND MORE FEELING THAT I WAS THE FIRST TO HEAR GREETINGS FROM ONE PLANET TO ANOTHER. THERE IS AN END BEYOND THESE ELECTRICAL SIGNALS. "
The interstellar transmitter of Tesla
Dozens of years later, on his birthday in 1937, Tesla announced:
Nikola Tesla

I SPENT A LOT OF TIME IN THE PAST YEAR THAT I HAVE PERFECTED A NEW COMPACT AND COMPACT DEVICE WHEREBY ENERGY CAN NOW BE EMITTED IN IMPRESSIVE AMOUNTS IN INTERSTELLAR SPACE AT ANY DISTANCE WITHOUT DISPERSING AT ALL.
Tesla did not make public any details of the improved transmitter, but in the announcement made in 1937, revealed a new formula, showing that:
THE KINETIC AND POTENTIAL ENERGY OF A BODY IS THE RESULT OF A MOVEMENT AND IS DETERMINED BY ITS MASS PRODUCT AND THE SQUARE OF VELOCITY ITS. IF THE MASS IS REDUCED, AND THE ENERGY IS REDUCED IN THE SAME PROPORTION. IF THE MASS IS REDUCED TO ZERO, AND THE ENERGY WILL ALSO BE ZERO FOR ANY FINITE SPEED.
Why was Tesla's conviction that she had intercepted extraterrestrial radio signals so little? Perhaps the truth was kept secret.
Source www.matrixdisclosure.com
Do aliens use volcanoes as an energy source for their UFOs?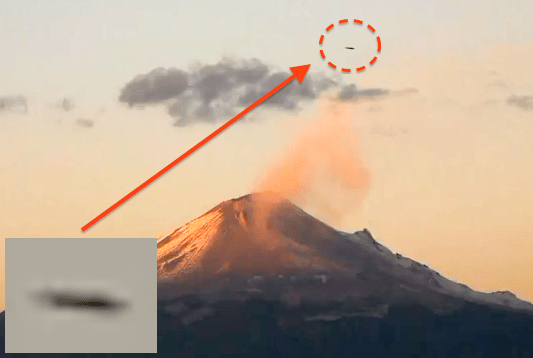 Reports from eyewitnesses that they observed UFOs during eruptions of volcanoes, come with an enviable regularity. And now the proponents of the conspiracy theory claim that they have found an explanation for this amazing phenomenon. What is behind this? Do aliens use volcanoes as an energy source for their UFOs?
Since the famous incident in Roswell in 1947, a very large number of people believe that we in the universe are not alone. The flow of reports about alleged abductions of people by aliens or about the appearance of strange flying objects in the night, or even the daytime sky, does not stop. Attempts to explain the existence and appearance of extraterrestrials are constantly being made. And now conspiracy theorists have put forward another version, designed to explain the reason for the regular appearance of aliens on our planet.
Increase in the number of observed UFOs during volcanic eruptions
As the British Daily Star writes, reports of monitoring UFOs during volcanic eruptions have been increasing in the past. As the online portal of this newspaper informs, only for 2016 there is a whole series of videos allegedly confirming these statements. The authors believe that on those records, the alien ships clearly visible from the bowels of the volcano are clearly visible. Such messages came, for example, fromYellowstonea national couple in the US, as well as from Mexico. But the question immediately arises: what did the aliens forget about active volcanoes?
Conspiracy theorists argue: aliens use volcanoes as energy sources
Numerous, but little-known in a wide range of experts on others believe that it is able to explain why UFOs so often notice nearby volcanoes. "When an average volcano erupts, about 27 megatons of thermal energy are released. This is truly a huge mass. Therefore, it is quite possible to assume that unusual flying objects have found a way of using this energy that is wasting in vain, "one of the authors wrote at livingist.com.
Can aliens cause volcanic eruptions?
A certain blogger on the page ufosightingsdaily.com goes even further, claiming that alien aliens are able to awaken on our planet seismic activity, and also cause eruptions and earthquakes at will. Can this version claim to explain the increased volcanic eruptions in recent months? In principle, yes, but so far these assumptions represent a pure hypothesis. But effective evidence of the existence of aliens, not to mention their ability to use volcanic energy, has not been as yet, nor has it.
It's Time for Disclosure – They are here, They've always been here
This is the stuff that the SSG tries to hide. Reports do vary as well as types of species. It is important to note that different files and studies were run separately by Nato, SSG private contractors and the USAF running Dreamland, Area 51, S4, Papoose Lake, Tonopah, etc . Please read, watch video, and SPREAD IT.
Sgt. Clifford Stone – Army UFO Consultant, US Military – Retired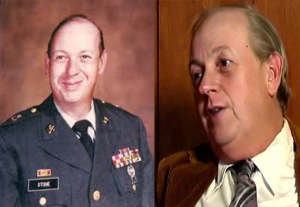 For 22 years he served in the United States Army. He was on many occasions asked to serve as the official-unofficial UFO consultant dealing with UFO Mathers in the areas of his assignment.
As a result of his involvement he was able to ascertain that the United States government knew a whole lot more about UFOs and it was telling the American public, that there was an intelligence involved, that there was a highly evolved technology.
He learned that to a degree we were carrying on a dialogue with this intelligence, we were making every effort we could to acquire this technology and make it part of our own existing technology. We did this, he was told, in the interest of national security.
We also had an officially sanctioned deception program. This was in total disregard as to the impact this would have on the individual witnesses and also on their families, this automatically led to his disillusionment with the program in his involvement in it.
No government has the right to destroy the lives of the people which it is supposed to serve.
While he was in the military, and he got to the point where he was no longer interested in trying to be part of the program and actually was going against the problem, and he started to be very open and talking about what was going on, this resulted and every effort being made to try to destroy his military career, he was threatened and they even tried to force his military retirement, or he could face possible court-martial. These actions felt of course .
At one point he even had an individual come up to him point a gun at mhis head and inform him they could have a training accident. And this would end in foolishness once and for all.
He said that he firmly believe that those of us that served in a capacity of the US government in some form or fashion and who were exposed to the truth, we have a moral obligation to the UFO witnesses, the real victims of the UFO phenomena, to expose once and for all this policy and to reveal the truth and that that is we are not alone in the universe.
Robert Dean Com Sgt. Maj Robert Dean – NATO Intelligence Analyst, US Military – Retired

Quote:
"I must tell you honestly that my life has never ever quite been the same, because I read first-hand reports, verifiable Nato military material that indicated that the UFOs were not only real, that they represented something far beyond anything I had ever imagined it before.
When the study was concluded in '64 they concluded that there were four different groups apparently coming and visiting us. Out of those four different groups, one group looked exactly like we do, so much so that they sit beside you in a restaurant, or an airplane, or in a theater and you'd never know.
And that particular point bothered the military guys a lot. The point being that some of these people from somewhere could be walking up and down the court as a shape headquarters, or they could be walking up and down the corridors of the Pentagon.
One day at lunch, a lieutenant colonel made the remark he says: Jesus do you realize they could even be in the White House?
When I retired in 1976, many of our military people knew at that point that we were not simply dealing with visitations from people from other planets four star systems, they had concluded by '76 that some of these visitors very well might be multi-dimensional in their source.
The evidence that we had collected in the evidence that they had repeatedly demonstrated to us, and that's no accident, became very clear after a time that there was a program or a process of some kind under way that they had demonstrated over and over and over again that they apparently were able to manipulate matter and time.. now this really shook up our scientists.
There are a lot of new young scientists in particle physics today who who talk about multiple dimensions, there's a young brilliant young professor in New York by the name of Michio Kaku, who has written a brilliant book called "Hyperspace" , where they talk about 10 separate dimensions.
I'm not enough of a physicist to try to explain to you what a dimension is, but the idea that there could be intelligences from somewhere else, from other dimensions coming and going into our reality, it's been quite a shake-up in traditional science.
I guess I speak out openly and bluntly about this because I feel so strongly about it. I violate my security oath every time I speak about it I do it intentionally and I do it on purpose, because I feel so strongly that the American people not only have a right to know the truth but they have a need to know the truth. The truth apparently is simply this, that we're not alone, we've never been alone. We are apparently part of an infinite universe filled with intelligent life, I find that exciting, it doesn't frighten me.
The shape study concluded in 64 that if they, whoever they were, were malevolent or hostile, that they could have taken this planet and cleaned it up and eliminated us, turned us into dog food or whatever, a long long time ago, that the historical evidence indicates that they've been with us a long time and I've concluded that we had what I like to call an intimate interrelationship with at least one of those groups, the group that looks exactly like we do. And that point is I don't like the word Alien, I don't think the term alien is appropriate at all here, I like to refer to them as family, were related to them.
I think they had a hand in our being here and I think the time has come were about to meet our extended family. It's going to be very soon and the people are not ready, and one of the reasons I do speak out so bluntly and so openly is if in some small way I can help people get prepared for this, because I believe that this reality, once we have accepted it and understood it and gone beyond the fair, will bring about an expansion of consciousness in the human race. That will truly help us prepare us to go out there and take our rightful place in that infinite community of life."
VIDEO: