The Great Barrier Reef Was Just Hit by a Flood of Polluted Water Visible From Space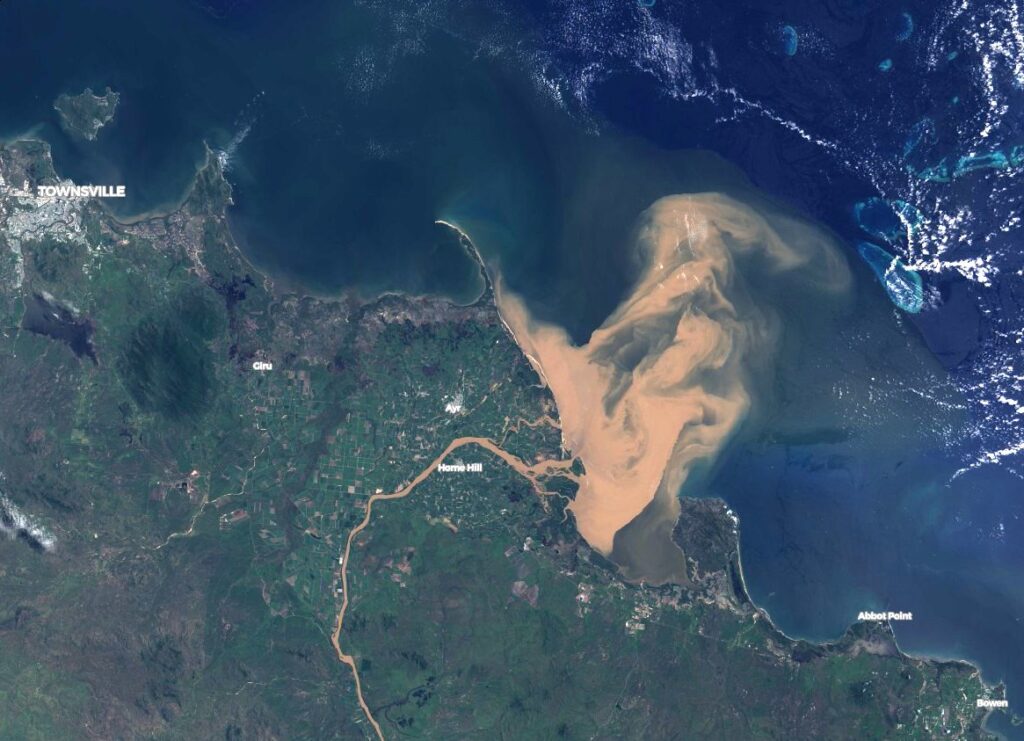 The Great Barrier Reef just can't catch a break. Year after year, this global treasure has been battered by cyclones and beaten by bleaching events. Now, with little time to recover, a part of the reef is being kicked while its down.
An exceptional year of rainfall in Queensland, Australia has caused a huge flood of polluted runoff to rush out to sea, straight towards the reef.
Satellite images show the muddy waters stretching from the swollen rivers of the Whitsundays to Cape Tribulation.
For the nearest reefs, some 60 kilometres away from shore, the floodwater has already arrived, possibly shielding the sun and smothering the life below.
The biggest fear, according to the ABC, is that the muddy waters contain common farming chemicals, like nitrogen or phosphorous, because these could kill off the nearby coral and seagrass.
The longer the murky cloud sits there, the more damage it could do, and without strong winds, the plume of polluted water may take a while to move on.
More Than 50,000 Marijuana Convictions in Los Angeles Will Be Automatically Wiped Clean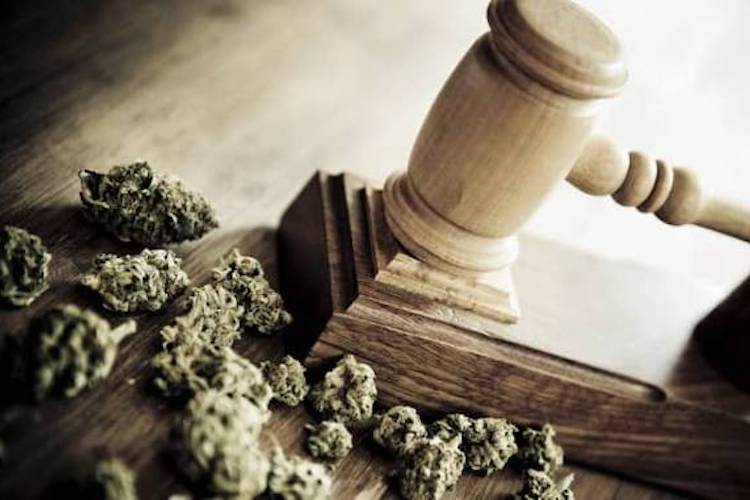 Vic Bishop, Staff Writer
Waking Times
In the age of cannabis legalization, we have to reconcile the damage done by the war on this medicinal and enjoyable plant. In this effort, a growing number of cities and counties in cannabis legal states are advancing legislation to expunge the criminal records of people with certain marijuana related convictions. Even the federal government is showing signs of slowly getting on board with this, as Democrats recently introduced federal legislation that would legalize cannabis nationwide and erase possession charges.
The latest and largest metroplex to take on this issue is Los Angeles, where officials from two counties are putting plans in place to reverse over 54,000 prior convictions. Code for America, a non-profit organization dedicated to helping the government to use technology in the service of the citizenry, will be employing an algorithm to quickly identify qualified beneficiaries and automatically remove their convictions.
A move like this will greatly improve the lives of thousands of people, as criminal convictions in California can have serious negative repercussions on day-to-day living, as noted by Code for America in the following Tweets.
2/ In California alone, there are 4,800 legal obstacles that exist for someone with a criminal record. Obstacles like the ability to get a job, access financial aid, get a loan, etc.

— Code for America (@codeforamerica) April 1, 2019
4/ Nearly every state in America has record clearance laws. But many people do not clear their criminal records because:

🔹they do not know they are eligible
🔹they do not know how to do so
🔹the cost is prohibitive
🔹it takes too much time

— Code for America (@codeforamerica) April 1, 2019
6/ There are ~54,000 marijuana convictions eligible for automatic record clearance in Los Angeles & San Joaquin County by rethinking the record clearance process. This builds on Clear My Record's success in SF with @DAGascon – 8,132 convictions cleared in SF county.

— Code for America (@codeforamerica) April 1, 2019
8/ We're proud to work w/ these district attornies to remove barriers to employment, housing, health & education for thousands of people & demonstrate that our institutions can deliver on the promise voters intended when they passed Prop 64. #JusticeAtScale #SecondChanceMonth

— Code for America (@codeforamerica) April 1, 2019
The district attorneys from Las Angeles and San Joaquin counties held a press conference to talk about the initiative and how the process will work.
LIVE: Los Angeles District Attorney Jackie Lacey and San Joaquin District Attorney Tori Verber Salazar join our Founder and Executive Director, Jennifer Pahlka, to announce our partnership to automatically clear records & provide relief to thousands of individuals eligible under the law. Tune in now!

Posted by Code for America on Monday, April 1, 2019
About the Author
Vic Bishop is a staff writer for WakingTimes.com. He is an observer of people, animals, nature, and he loves to ponder the connection and relationship between them all. A believer in always striving to becoming self-sufficient and free from the matrix, please track him down on Facebook.
This article (More Than 50,000 Marijuana Convictions in Los Angeles Will Be Automatically Wiped Clean) was originally created and published by Waking Times and is published here under a Creative Commons license with attribution to Vic Bishop and WakingTimes.com. It may be re-posted freely with proper attribution, author bio and internal links. 
Solar Storm Possible for Earth over Easter Weekend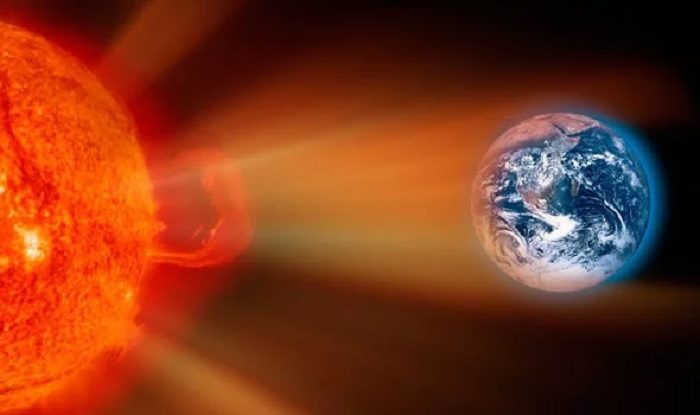 A SOLAR storm is expected to close out the Easter weekend with a bombardment of solar particles set to hit our planet on Easter Monday.
Researchers have noticed a small hole on the outer layer of the Sun's atmosphere – known as a sunspot – which is turning towards Earth. Sunspots are patches of darkness on the Sun which are caused by underlying magnetism beneath the surface. However, sometimes that magnetism bubbles up and is released in the form of solar flares, which spew cosmic particles into space.
Holes like this are common, and researchers say we are now in the midst of the outpouring of solar particles, which will continue to collide with Earth on Easter Monday, April 22.
The clash of our planet and the winds is likely to cause stunning northern lights.
Cosmic forecasting website Space Weather said: "A minor hole in the sun's atmosphere is turning toward Earth and spewing a stream of solar wind in our direction.
"Estimated time of arrival: April 22nd. Geomagnetic unrest and polar auroras are possible when the gaseous material arrives."
Auroras, which include northern lights – aurora borealis – and southern lights – aurora australis, are caused when solar particles hit the atmosphere.
As the magnetosphere gets bombarded by solar winds, stunning blue lights can appear as that layer of the atmosphere deflects the particles.
For the most part, the Earth's magnetic field protects humans from the barrage of radiation which comes from sunspots, but solar storms can affect satellite-based technology.
Solar winds can heat the Earth's outer atmosphere, causing it to expand.
This can affect satellites in orbit, potentially leading to a lack of GPS navigation, mobile phone signal and satellite TV such as Sky.
Additionally, a surge of particles can lead to high currents in the magnetosphere, which can lead to higher than normal electricity in power lines, resulting in electrical transformers and power stations blow outs and a loss of power.
The higher amounts of radiation also leave people vulnerable to cancer.
SEAN MARTIN
Express UK
Couple Gets Kidnapped And Tortured By Cannibals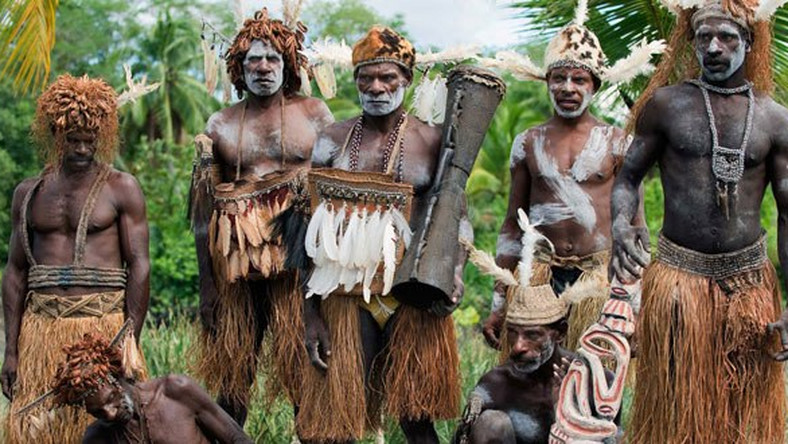 While a British and American couple were traversing through Papua, New Guinea they were beaten and captured by wild cannibals. The pair were lucky to escape with their lives, according to 'The Telegraph'. Both of them were later taken to a hospital located in Port Moresby.
It is no secret that for quite some time, some areas of New Guinea have been plagued with this ancient practice. One known tribe in particular, are still eating people. The Korowai tribe, is one of the last known tribes in the world to have been cannibals. There may be a few others still out there as well. A creepy thought no doubt.
Human cannibalism is a very old practice. It is a repulsive thought that anyone could eat another human being. But it has happened, people have actually eaten the internal organs of others before among their flesh.
The actual expression of cannibalism has become part of zoology. The reason for this is become of the practice. When one individual of a species actually consumes all or part of the same species as food, they are a cannibal.
This practice has never been accepted mainstream throughout history. It was forbidden and likely those doing this were tracked down and killed themselves. It makes one wonder, how many different incidents were quietly swept under the rug and forgotten about in the past.
Both Matthew Iovane and his girlfriend Michelle Clemens were quite lucky, they could have been killed by these wandering mad men. They were both forced to strip naked and were cut up and beaten by these savages. The then 31-year-old, starred on Channel 4's Shipwrecked. According to 'The Sun' the couple were savagely beaten up with machetes when they attempted to flee the jungle.
Their day started out as a getaway adventure, yet turned out not what they expected it to be. Iovane and his American girlfriend were enjoying an adventure type holiday together before all of this happened.
Iovane went on to say, "They both had machetes with huge blades and one had a long wooden spear with a crude arrowhead and they were grunting. I thought we were being robbed so we put down our bags and tried to calm them, saying they could take everything when they started pushing and threatening us."
"They took our belongings, I was naked in the most remote jungle on Earth with no shoes and Michelle was bleeding buckets beside me in her underwear. But nothing mattered except getting away, so we ran."
When questioned further about the incident, the pair explained that they were both stripped naked, bound with vines and blindfolded before being subjected to a horrifying 'torture game'.
After fleeing, the naked couple left all their belongings behind including an iPhone. Apparently, the tribesmen recognised it and even tried using the device.
The couple were later spotted by a man, who helped them get to safety where they were later treated for their injuries.