The Empire Is Coming For Tulsi Gabbard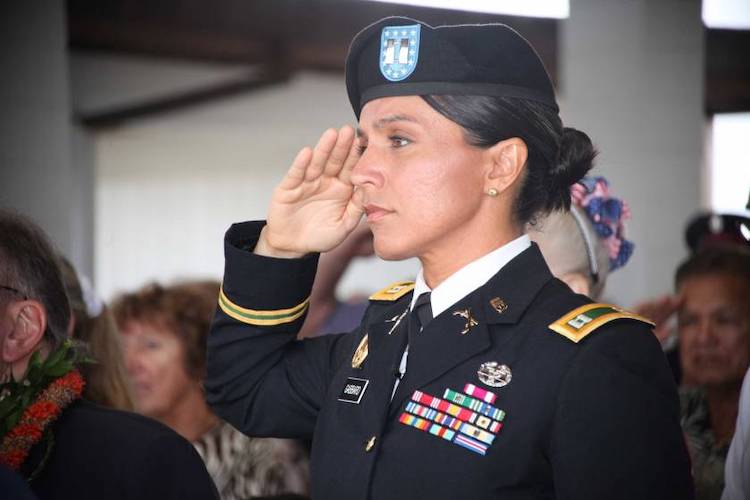 Tom Luongo, The Strategic Culture Foundation
Waking Times
The second debate among Democratic hopefuls was notable for two things. The lack of common decency of most of them and Tulsi Gabbard's immense, career-ending attack on Kamala Harris' (D-Deep State) record as an Attorney General in California.
Harris came out of the first debate the clear winner and Gabbard cut her down to size with one of the single best minutes of political television since Donald Trump told Hillary Clinton, "Because you'd be in jail."
Gabbard's takedown of Harris was so spot on and her closing statement about the irresponsible nature of the Trump Administration's foreign policy was so powerful she had to be actively suppressed on Twitter.
And, within minutes of the debate ending the media and the political machines moved into overdrive to smear her as a Russian agent, an Assad apologist and a favorite of the alt-right.
Now, folks, let me tell you something. I write and talk about Gabbard a lot and those to the right of me are really skeptical of her being some kind of plant for Israel or the establishment. If she were truly one of those she wouldn't have been polling at 1% going into that debate.
She would have been promoted as Harris' strongest competition and served up for Harris to co-opt.
That is not what happened.
No, the fact that Gabbard is being smeared as viciously and baselessly as she is by all the right people on both the left and the right is all the proof you need that she is 1) the real deal and 2) they are scared of her.
When Lindsey Graham tweets about Tulsi Gabbard twice after a debate, when the Washington Post neocons like Josh Rogin are attacking her, you know she's got their panties in a bunch.
You expect it from the Harris camp, obviously. But when it comes directly from people like Navid Jamali (double agent, navy intelligence, MSNBC contributor) you know the empire is beginning to get worried.
Like Jill Stein and Donald Trump, Gabbard is counting on Russian support. This is why she won't criticize Assad. This is what we've become. An election rife with foreign influence. This is how they attack our election security, not by hacking, but by doing this. https://t.co/delzVncET1

— Naveed Jamali (@NaveedAJamali) August 1, 2019
Gabbard is now getting the Ron Paul treatment. It will only intensify from here. They will come after her with everything they have.
In the past week she's destroyed Kamala Harris on national TV, sued Google for electioneering and signed onto Thomas Massie's (R-KY) bill to audit the Federal Reserve. What does she do next week, end the Drug War?
Tulsi Gabbard is admittedly a work in progress. But what I see in her is something that has the potential to be very special. She's young enough to be both passionately brave and willing to go where the truth takes her.
And that truth has taken her where Democrats have feared to tread for more than forty years: the US Empire.
The entire time I was growing up the prevailing wisdom was Social Security was the third rail of US politics. That, like so many other pearls of wisdom, was nonsense.
The true third rail of US politics is empire. Any candidate that is publicly against the empire is the enemy of not only the state, it's quislings in the media, the corporations who profit from it and the party machines of both the GOP and the DNC.
That is Gabbard's crime. And it's the only crime that matters.
When the Empire is on the line, left and right in the US close ranks and unite against the threat. The good news is that all they have is their pathetic Russia bashing and appeals to their authority on foreign policy.
Foreign policy, by the way, that most people in America, frankly, despise.
And the response to her performance at the second debate was as predictable as the sun rising in the east. It's also easily countered. Gabbard will face an uphill battle from here and we'll find out in the coming weeks just how deep into Trump Derangement Syndrome the average Democrat voter is.
If she doesn't begin climbing in the polls then the Democrats are lost. They will have signed onto crazy Progressivism and more Empire in their lust to destroy Donald Trump. But they will lose because only a principled anti-imperialist like Gabbard can push Trump back to his days when he was the outsider in the GOP debates, railing against our stupid foreign policy.
No one else in the field would be remotely credible on this point. It's the area where Trump is the weakest. He's not weak on women's rights, racism, gay rights or any of the rest of the idiotic identity politics of the rest of the Democratic field.
He's weakest on the one issue that got him elected in the first place, foreign policy. Hillary was the candidate of Empire. Trump was not. It's why we saw an international conspiracy formed to destroy him and his presidency. Now that same apparatus is mobilized against Tulsi Gabbard.
That's good. As a solider she knows that when you're taking flak you are over your target. Now let's hope she's capable of sustaining herself to push this election cycle away from the insanity the elite want to distract us with and make it about the only thing keeping the world from healing, ending the empire of chaos.
**This post was written by Tom Luongo of The Strategic Culture Foundation.**
The Most Senior Vatican Official Ever Convicted of Child Sexual Abuse Might Be Set Free Tomorrow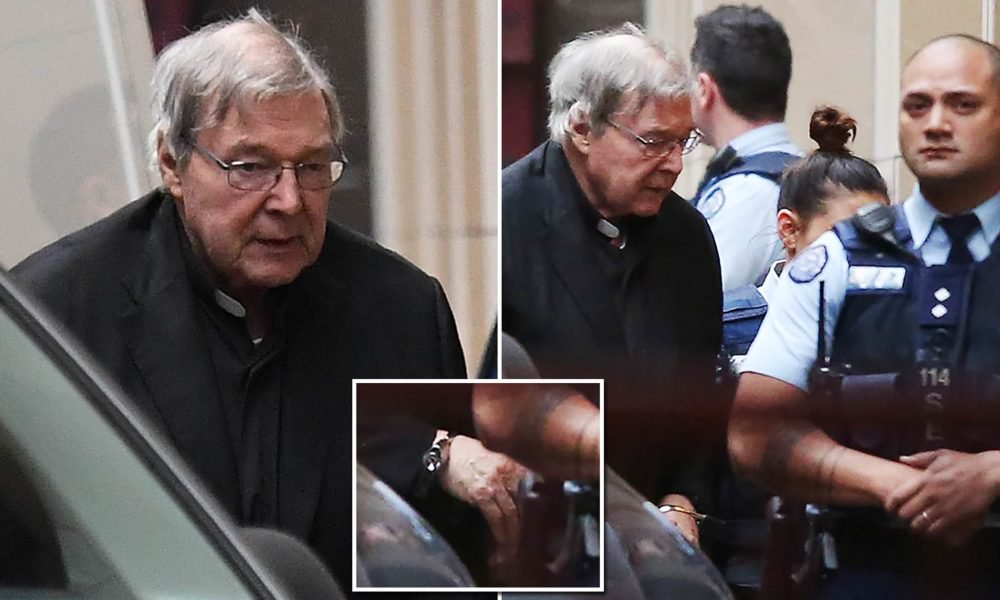 The Facts:Tomorrow, it will be decided whether or not Cardinal George Pell's guilty verdict will be appealed. If his appeal is successful, he will be let go and the charges of sexual abuse against children will be dropped.
Reflect On:Although awareness is being created, the most powerful people in the world and the authorities we turn to in order to stop these activities may also be implicated.
The sexual abuse of children connected to high ranking Vatican officials is nothing new. Multiple popes have been implicated or involved, including Pope Francis. For example, Carlo Maria Vigano, former Apostolic Nuncio to the United States and Secretary-General of the Governorate of Vatican City was the last one to do that. You can read more about that here. Decades of sexual abuse were reported in a choir that was led by the retired pope Benedict's brother. It's interesting that all of these revelations and accusations of violence, child abuse and pedophilia coincided with the time of that pope's resignation. You can read more about that specific case here. According to Malachi Martin, an Irish Catholic priest, writer on the Catholic Church, and Professor of Palaeography at the Vatican's Pontifical Biblical Institute, "the incidence of Satanic pedophilia – rites and practices – was already documented among certain bishops and priests as widely dispersed as Turin, in Italy, and South Carolina, in the United States. The cultic acts of Satanic pedophilia are considered by professionals to be the culmination of the Fallen Archangel's rites." The list of examples is long, and the topic could fill books that deal with pedophilia, torture, murder and ritualistic abuse.
The latest example to make public headlines is Cardinal George Pell. Pell was just convicted on five counts of child sexual abuse. He has now become the most senior official ever to be found guilty, serving as an advisor to Pope Benedict as well as Pope Francis. He's one of the Vatican's most powerful officials.
Who knows what Pell is really involved in, how deep his involvement goes, and what other crimes he is guilty of committing?
As the Guardian pointed out:
The jurors heard Pell sexually assaulted the two boys after Sunday solemn mass at St Patrick's Cathedral in Melbourne in the priest's sacristy. Pell orally raped one of the boys during this incident and indecently assaulted both of them. Pell offended a second time against one of the boys one month later, when he grabbed the boy's genitals in a church corridor, once more after Sunday solemn mass. He was convicted on four counts of an indecent act with a child under the age of 16 and one count of sexual penetration with a child under the age of 16.
Pell appealed the court's decision, and if he wins he could be set free. The decision is set to be announced tomorrow. The Senior Vatican official has been in custody in Melbourne since his sentencing to 6 years in prison earlier this year in March.
Pell's appeal was heard in June before a full bench of the supreme court including the chief justice, Anne Ferguson, the president of the court of appeal, Chris Maxwell, and Mark Weinberg. Only two of the three judges needs to agree as to whether Pell's conviction should be overturned. (source)
The recent NXIVM case along with the Jeffrey Epstein saga has certainly brought more attention to this type of thing and how big of a problem it is within elite circles, particularly the sexual ritualistic abuse and trafficking of young women and children.
But will things change? Does it make a difference if Cardinal George Pell will be set free, or if not set free become another 'fall guy'? Will this help stop the problem or does something grander need to happen? Does our focus need to shift away from one person onto an entire entity and organization, like the leaders Catholic Church/Vatican?
Based on my research, many high level people are involved in this type of activity, including many whom authority figures go to in order to solve these problems. These people have amassed tremendous amounts of power and a few convictions here and there. Awareness may not be able to solve the problem, but that's not to say it's not a giant leap forward to share this information…
When it comes to Vatican officials, it's quite clear that many people have been aware of this type of thing for a very long time. This is evident by many examples throughout the years, and this clip of Pell debating scientist Richard Dawkins is a great example of what I am talking about. You can see the crowds reaction when 'little boys' are mentioned.
The Takeaway
The positive thing about all of the awareness and transparency that's hitting the mainstream with regards to this type of activity is that it's simply becoming more known. We're talking about people that the world has been made to praise, idolize, and look up to. We are talking about people that have tremendous amounts of power and influence over political policies and major corporations that are continuing to destroy our planet and perpetuate war.
This is immoral behaviour, and there are many parts of our world that are a reflection of that. But things are changing, and awareness is the first step to that. We are in the process of change and uncovering the truth, and not turning a blind eye is key to that.
At the end of the day, blame and punishment are also not the answers. We must dive deep and ask ourselves why these people do such things. Did it happen to them in their upbringing? Is putting someone in a cage the solution, and can that help someone heal?
New Study Reveals How ADHD Drugs 'Alter The Structure of Children's Brains'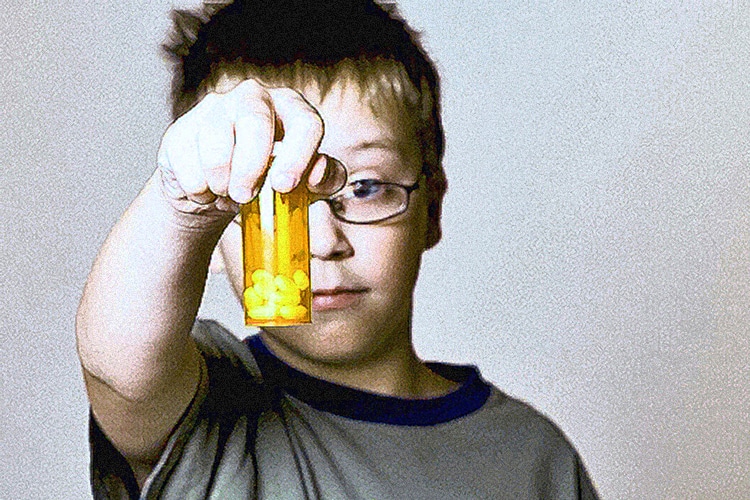 Elias Marat, The Mind Unleashed
Waking Times
As attention-deficit/hyperactivity disorder (ADHD) continues to remain an extremely common diagnosis for children in the United States, researchers are warning doctors to hold off on issuing popular ADHD drugs such as Ritalin and Concerta unless absolutely necessary.
The warnings come as scans of children who take such drugs as methylphenidate (MPH), commonly known as Ritalin, show that they have a major effect on the development of white matter in the brains of children, impairing their ability to learn and coordinate communication between regions of the brain.
These drastic effects are completely absent when adults take methylphenidate, showing no such structural changes to the brain, according to a new studypublished in the scientific journal Radiology.
Ex Youtube Staff Exposes Corporate And Star Favoritism For Rule Breaking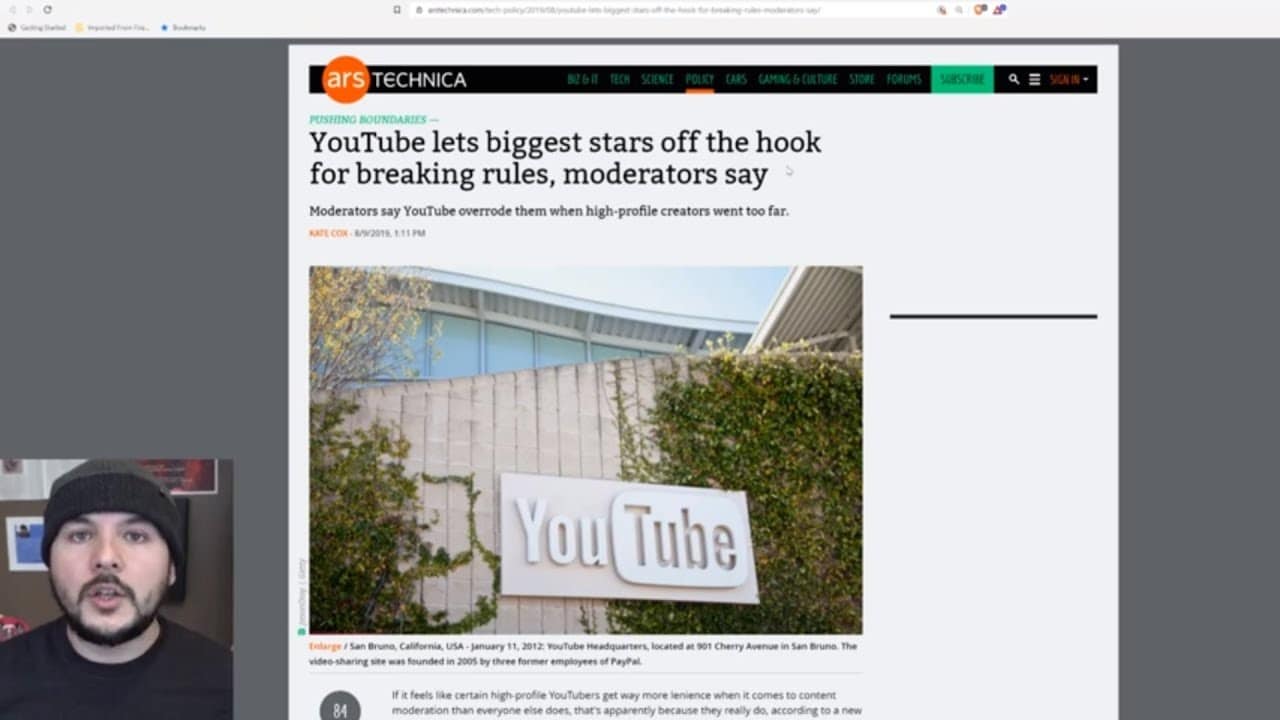 Censorship of information is critically important for the Deep State to maintain their false reality paradigm, which is the foundation of the mind control system used to enslave the individual and society at large. The preceding information reveals one such method the powers that be are using to censor information. Properly understood, one can begin the process of liberating their mind from false conceptions of reality, particularly those incomplete bits of knowledge that if contemplated fully, would activate the truth-seeking urge and result in the development of mental autonomy—critical thinking and discernment skills.