The Denial of the Right to an Opinion – Our Inexorable Slide into Fascism
In Britain, during this last week, something very nasty made its presence known to the nation. And it was not Putin or Russia. It was a coldly executed , psychologically loaded attempt to silence those who wished to express an opinion, other than the one held by the government.
Those who believe that the notion that Vladimir Putin is responsible for the poisoning of a Russian double agent and his daughter in the town of Salisbury, England, is unproven.
The British Prime Minister, Theresa May, stated outright "There is no alternative to the conclusion that Russia was responsible." This was an order, not a statement of fact. An order to step in line and not court controversy.
It capped months of hysterical anti-Russian rhetoric and vilification, which in more ways than one, strongly echoed the George Bush and Tony Blair tirades of 9/11/2001. Tirades deliberately directed to make Saddam Hussein fit the role of the number one villain of that particular moment of time, as the unquestionable holder of non-existent 'weapons of mass destruction.' Now Putin is being given the 9/11 treatment.  A chilling reminder that this is a repeat of a direct incitement to war.
But those who control the political course of events so as to achieve their sinister goals, know that people forget. So Theresa May no doubt feels quite secure in proclaiming Putin to be the new Mr Evil, and the undoubted purveyor of this particular version of a weapon of mass destruction.
Quite secure in inciting arguments that the Country should be prepared to go to war with this 'Russian monster', all because some obscure Soviet double agent had been poisoned with a nasty organophosphate product on British soil.
And yet, ironically, and in direct contrast to buffoon politicians like Theresa May and Boris Johnson, Vladimir Putin has emerged over the past decade, as the leading statesman on the world stage. A thoughtful, cool head and a genuine diplomat.
But the lather of House of Commons 'rent a crowd' fury directed against the Russian President, carried with it a warning that the Russian media outlet 'Russian Today' (RT) might be closed down in Britain, because it dared to ask questions that the British media dared not ask.
God forbid that anyone should raise their voice in suggesting that this might be a rather over-the-top  response to an offense not untypical of things that go on in the obscure and shadowy world of secret agents. But someone did – and that someone happened to be the leader of the opposition, Jeremy Corbin, who stood up in the House of Commons and challenged the Prime minister's opinion on the unsubstantiated facts behind this crime, and the premature pinning of the blame for it on the Russian President.
This entirely sensible challenge drew a howl of dissent from government MP's and even some members of Corbin's own opposition party. No, this was, after all, 'appeasement' and only the weak and stupid would consider offering any form of olive branch to Mr Evil.
If all this had been part of some TV drama series one could at least have turned off the set. But it wasn't. It isn't. And that makes it a blood chilling experience for anyone hoping for some form of rational, measured discussion, to put matters in their proper perspective.
No such human qualities were on display in this witches cauldron of vitriolic accusation and barely hidden call for blood. The British Houses of Parliament.
It sends a shiver down the spine of all sentient human beings when they realize that what is on show is nothing more or nothing less – than the denial of the right to an opinion. That any mortal who dares to ask a logical question is shouted down and accused of working for the devil.
For that was the sentiment of this occasion. And it amply illustrates the pervasive, creeping rise of the fascistic state; everyday more strident, more dictatorial, more authoritarian. An ever more threatening sword held over citizens who have not fallen. Who have refused to be slaves. An ever more sinister clamoring and broadcasting of the vitriol of war.
Freedom of speech and freedom of expression are they key components of a democratic constitution. We have seen them both being methodically eaten into – drip, drip, drip, during the last two decades. We are so close to the full-scale return of the doctrinaire, totalitarian dictatorship which many once believed had been buried for good under the rubble of two World wars.
But no, not buried at all. It was the German Nobel Prize winning author Thomas Mann, who recalled in the early 1950's, that what he feared for in the post Hitler era, was "The weak position of Freedom". His fears have proved ominously correct.
Post World War Two societies in both Europe and America, have failed to recognize and deal with the symptoms of this disease, as it etched its way back into the corridors of power. Until once again exerting a critical influence on daily life.
We should know more about this beast by now. We have failed to absorb the lessons of history. We have witnessed the corrosion of decades of hard-won civil liberties in just a handful of years.
We are monitored, surveyed and spied upon via gadgets of the electronic era which most have welcomed with open arms, as the symbol of the age of 'freedom of communication'.
We have allowed our countries to go to war and destroy other nations on the slimmest – or non-existent – fabricated evidence of their 'threat' to our nation states.
We have turned our backs one hundred times, on the lies, corruption and criminality of our corporate and government leaders. We have been reduced to spineless, politically correct observers, as our nation's children are ritually abused and sacrificed to the perverted instincts of the political elite. And so much more. So much more.
It is as if all the demons of hell suddenly found a perfect venue to express their treachery. In and amongst the fables halls of Westminster. And others will surely point-out the same symptoms manifesting in their various countries of origin.
For this is not just a national crises, it is a global pandemic. It must be addressed and dealt with wherever it shows its hideous face. There is no excuse for failing in this task. We have no choice. There can be no excuse for slipping into the pacifistic role of the victim when faced by acts of very real evil.
We cannot turn away from our own souls. We did not come to this planet to hide from the truth.
Julian Rose is an international activist, organic farming pioneer and author. He is President of The International Coalition to Protect the Polish Countryside. Visit his website: www.julianrose.info and find out about Julian's two widely acclaimed books: Changing Course for Life and In Defense of Life, which can be purchased direct.
About the Author
Julian Rose is an early pioneer of UK organic farming, a writer, actor and international activist.
He is President of the International Coalition to Protect the Polish Countryside. Julian is the author of two acclaimed titles: Changing Course for Life and In Defense of Life, which can be purchased by visiting www.julianrose.info. He has just completed his third book 'Overcoming the Mechanistic Mind' for which he is currently seeking a publisher.
US & UK Intel Admits They Bombed Syria With No Proof Of Sarin Chemical Attack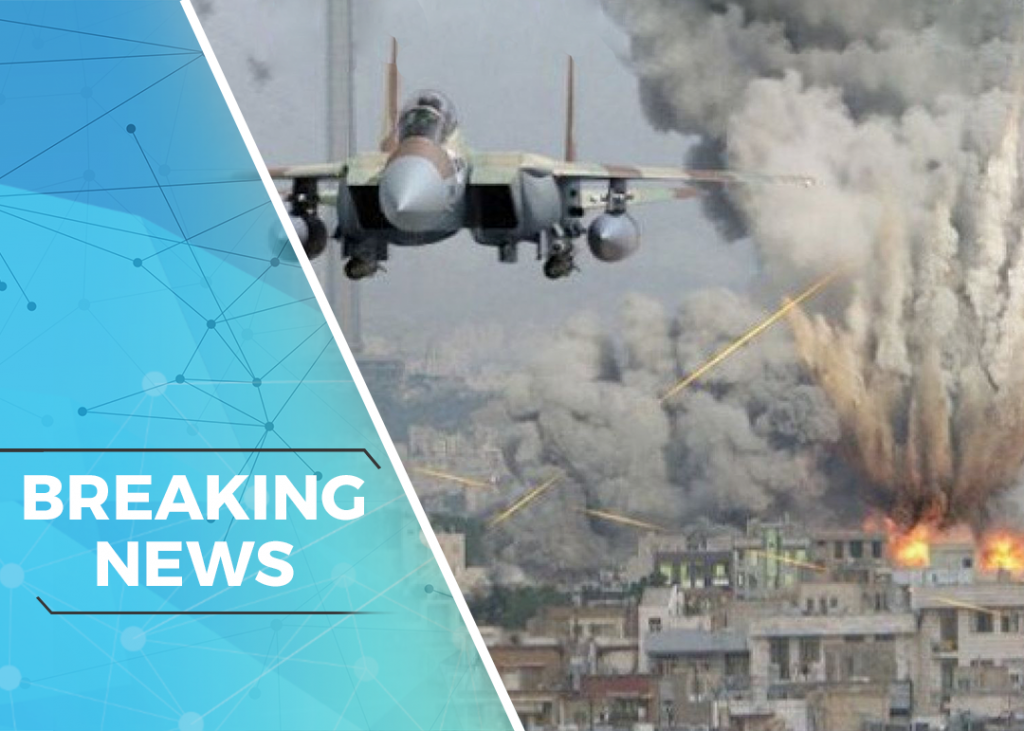 In a report on CNN today, US sources admit they proceeded with military action in Syria without having evidence  that Sarin was used in a chemical attack on the Syrian people. Furthermore, they still have no proof this was done by the Assad regime.
According to the CNN report "The lack of complete information played a role in deciding not to strike a larger set of targets including airfields, aircraft and helicopters, one defense official said. Others factors, like Russian positioning, also played a role in the decisions."
The difficult part to accept is that prior to the US and coalition strike, it was fully possible to confirm whether the chemical attack in Syria indeed contained sarin.
What's difficult to accept, it was admitted that the sources used to confirm details of the attack were multiple media sources. Accord to Friday's White House statement, "this conclusion is based on descriptions of the attack in multiple media sources, the reported symptoms experienced by victims, videos and images showing two assessed barrel bombs from the attack, and reliable information indicating coordination between Syrian military officials before the attack. A significant body of information points to the regime using chlorine in its bombardment of Duma, while some additional information points to the regime also using the nerve agent sarin."
On one hand, alternative news gets challenged for using the internet as sources for information, and yet here countries are using the internet to decide whether or not they should bomb countries without proper thought or intelligence. Something to reflect on here.
Following the strikes on Syria during Friday night, both the French and British governments released the apparent evidence they used to justify their actions on Syria. Their reports admitted to not having any actual intelligence and the "evidence" was based on "open source" information widely available on the internet.
The White Helmets
It's likely that the 'media' used to confirm these details came from reports out of The White Helmets organization. A US funded 'aid outfit' that has been caught on several occasions staging events in order to create propaganda material that supports Western war and enemy narratives. We covered and warned about this in 2017.
Recently, Robert F Kennedy also shared his thoughts on why the west is so concerned with destabilizing Syria.
Pink Floyd's Roger Waters was also outspoken this week during a live concert. He spoke about about the White Helmets and the propaganda being told through the western media about what is happening in Syria.
The bottom line is, does it not seem odd that if Bashar Al Assad wanted US troops out of Syria so badly he would give them reason to leave? i.e. not attack his own people?
If you examine the timeline, the US troops were just about to leave Syria after a statement from Trump, only a few days later, a chemical attack occurs in Syria and the US troops of course are now staying. This is entirely backwards to what Assad would want. This is primarily why many are calling these attacks false flags.
Further, Syria and Russia have been monumental in removing the US funded ISIS from the region. This could be another reason why the US wanted to hold its position.
Tough Truths
Humanity is facing (and will continue to have to) some revelations that are TOUGH to accept. Things we might call 'evil' or 'sick' are being done by world leaders and so forth. And this continues to come out.
While it might be tempting to just call this negative news and to avoid it, the question is, can we truly assume the Deep State will relinquish its power if we don't face the reality of what they have done?
We sometimes don't realize there is a soul agreement in place, at a deeper level, where they are bound to plying the role of 'the oppressors' in our experience. Us avoiding looking at and moving through the feelings that come as a result of the game they are playing is only going to prolong the journey. They are souls too, and they also want to evolve beyond playing this role.
In my view it takes a specific form of media to help bring this TOUGH info out, that many are afraid to even talk about, and yet do so in a way that keeps us grounded and in the heart. This is conscious media, and is why CE operates the way it does.
You want to shit on the elite all day long, call them evil bastards all day long? You can. I can understand how we might feel this way…. but this won't help end the cycle. It will only create more hate, anger and division.
The journey to TRUE PLANETARY freedom begins with the heart, and remaining with anger does not exhibit the mastery required to make the change we all know is possible.
Edgar Cayce May Have Been Right About Russia's Role in Preventing World War III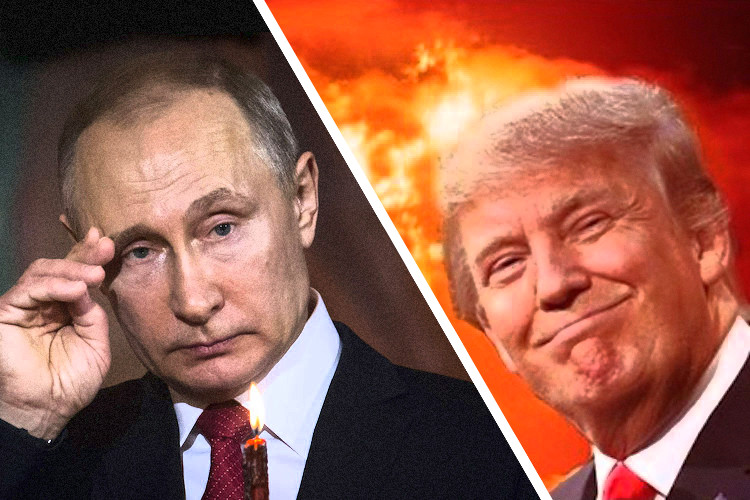 The U.S. has been attempting to enter Syria for almost five years now, and the chemical weapons pretext has been in play since the invasion of Iraq.
We seem to be in a repeat cycle. Some kind of macabre Groundhog Day where no matter how many times we manage to survive the day, we keep waking up to the same twisted scenario.
Retired General Wesley Clark told us over a decade ago of the military plan to invade Syria, and now in the Syrian theater, the drive to force Russia into retaliation against the U.S. is deadly persistent. This would undoubtedly start a global nuclear conflict. Double plus ungood.
In 2013, I wrote an article regarding the Obama administration's threats to bomb Syria:
"With the United States government mobilizing to live up to expectations that it would eventually find justification for the bombing, destruction, and occupation of Syria, those of us who've overcome the fear propaganda of the security state are forced to watch in unspeakable sadness as the resources of this nation are again stolen by our geo-political chess masters. The institutions that we so faithfully support with our tax dollars are once again demonstrating their disinterest in serving us, opting instead for blood in foreign lands, off on some veiled agenda of the elites, leaving America to toil in ruin. " [Source]
In October of 2016, in an article titled, False Flag Attack Imminent in Syria as Globalists Engineer World War III, I wrote the following:
As the U.S. continues to aid and support ISIS, Al-Nusra and other terrorist organizations in its ploy to overthrow the Assad government for the primary benefit of Israel, a false flag event signaling the beginning of a direct confrontation with Russia could come at any time. At present it looks as though the most likely scenario would be something along the lines of the USS Liberty attack, which would involve the deliberate targeting of our own forces while creating the perception of a Russian attack on U.S. or NATO components.

The situation in Syria is ripe for exactly this kind of covert, subversive tactic.  There is historical precedence to suggest that a Syrian false flag event is imminent, therefore people the world over must prepare to resist and to survive this. [Source]
Now, as the world waits to see what the fallout will be from Trump's April 13th strikes against Syria, I'm reminded of American mystic Edgar Cayce's prophecy about Russia somehow preventing World War III.
In October of 2015, I wrote about this prophecy:
In a series of what he called 'World Affairs Readings,' Cayce made many remarkable statements about the future of world finance, world leadership, collective spirituality, and interestingly the role that somehow Russia was to play as a force of right in the coming global turmoil that we see unfolding before our eyes today.

Cayce foresaw that future world crises would hinge on finance, and he pointed to Russia as being the thorn in the side of the financial powers that were organizing themselves against the good of humanity in a post WWII world.

When asked in 1932 about political and economic trends in Europe Cayce zeroed in on Russia:

Europe is as a house broken up. Some years ago there was the experience of a mighty peoples being overridden for the gratification and satisfaction of a few, irrespective of any other man's right. That peoples are going through the experience of being born again, and is the thorn in the flesh to many a political and financial nation in Europe, in the world… Q. What is the name of that nation referred to? A. Russia! (3976-8)" [Source]
At present we are in a situation where yet another American president ignores international and domestic law to start war, and we can only hope that Russian president Vladimir Putin responds in a way that manages to again de-escalate the West's efforts to exacerbate the conflict. For whatever reason, this seems to be Putin's most important role at the moment.
Journalist Paul Craig Roberts explains how Russia represents the current moral footing in the region and why the Neocon infested U.S. government sees humanitarian decision-making as a path toward provocation.
"Russia is intent on avoiding a conflict, not because Russia is scared of the US military, but because Russia understands it is dealing with a government of psychopaths that are willing to destroy not only seven Muslim countries in whole or part within the past 17 years, but also the entirety of humanity. Therefore, Putin sidesteps each orchestrated confrontation and stands on international law and legal norms.

The result, however, is not what a humane person would expect. The result of Russian humaneness is to provoke more provocations from the evil that is the West." ~Paul Craig Roberts
Sheer madness is the only thing that explains the behavior of the U.S., France and England at present. In short, we're dealing with psychopaths who clearly want a major escalation and are crafting the perfect storm for global nuclear war.
As crazy as it sounds, it seems that Vladimir Putin does indeed have an incredibly important role in stopping World War III at the moment.
About the Author
Dylan Charles is the editor of Waking Times and co-host of Redesigning Reality, both dedicated to ideas of personal transformation, societal awakening, and planetary renewal. His personal journey is deeply inspired by shamanic plant medicines and the arts of Kung Fu, Qi Gong and Yoga. After seven years of living in Costa Rica, he now lives in the Blue Ridge Mountains, where he practices Brazilian Jiu Jitsu and enjoys spending time with family. He has written hundreds of articles, reaching and inspiring millions of people around the world.
This article (Edgar Cayce May Have Been Right About Russia's Role in Preventing World War III) was originally created and published by Waking Times and is published here under a Creative Commons license with attribution to DylanCharles and WakingTimes.com. It may be re-posted freely with proper attribution, author bio, and this copyright statement.
APOCALYPSE WHEN? Five times the world was supposed to end (but didn't)…
Five times the world was supposed to end (but didn't)… from alien invasions to man-made black holes
Followed by millions around the world, these are some of the most radical doomsday predictions in recent memory that failed spectacularly
SINCE the beginning of recorded history, man has been trying to predict when the world will end.
With earth heating up and nuclear tensions a hot topic on everyone's lips in 2017, Doomsday may be closer than ever before.
But is the complete destruction of mankind a realistic possibility in the foreseeable future? Probably not.
Just like all of those before, anyone that attempts to predict a rapture in the future will likely be forced to accept defeat – just like this next group of would-be prophets.
We have put together a list of five of the more recent doomsday predictions that – surprise, surprise – didn't come true.
In 1992, radio broadcaster and evangelical Christian Harold Camping released a book entitled 1994?, which alleged the return of Christ would come in September 1994.
He had based his prediction off numbers and dates found in the Bible.
When this didn't come to fruition, despite Camping claiming he was "99.9 per cent certain" he was correct, he changed his rapture date to October 2, then for a third time to March 31, 1995.
Camping made 12 different prophecies all together, the last of which was October 21, 2011.
He put his error down to bad maths.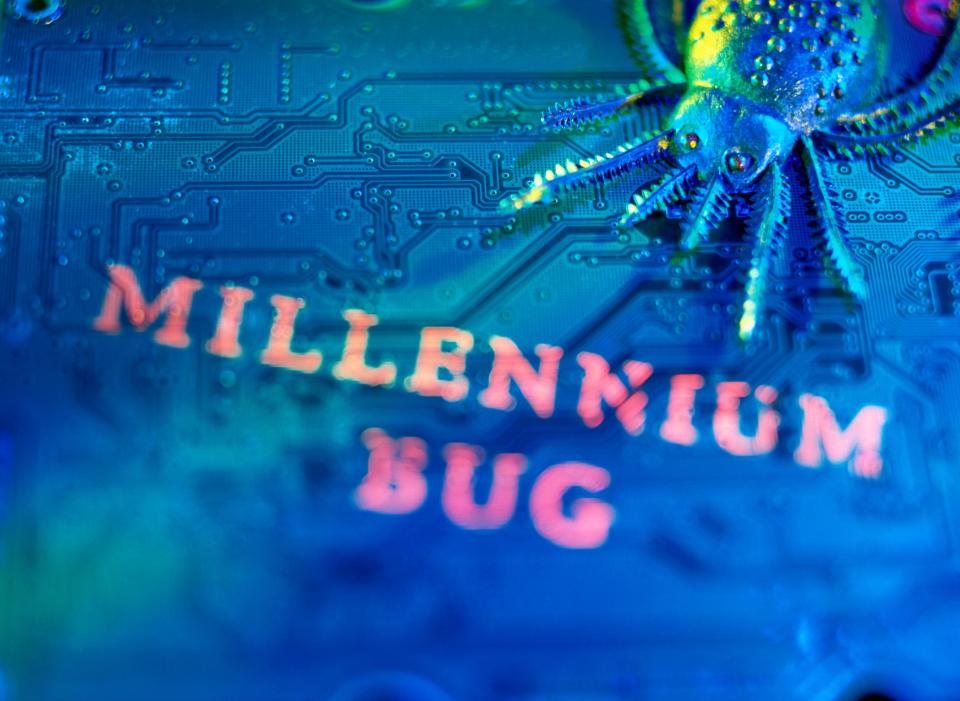 Possibly the most famous doomsday prediction to date, those that believed in the Y2K theory thought that when it came time for the turn of the millennium, the world's computer systems would crash.
A computer bug related to the storage of calendar data posed a problem, as up until that point, dates had been recorded using the last two digits of the year only.
This would, in theory, cause a worldwide crash when the clocks ticked over from 99 to 00.
Planes were supposed to drop out of the sky, power plants would shut down and society would cease to function.
In reality, just a handful of computer incidents were reported, most of which were to do with digital clocks displaying the year 1900 rather than 2000
Author Richard W. Noone claimed that the earth's final day would be May 5, 2000 in his book 5/5/2000: Ice, The Ultimate Disaster.
The date would allegedly see Mercury, Venus, Mars, Jupiter, and Saturn become aligned with the earth for the first time in six thousand years.
The planetary alignment was due trigger a series of natural disasters, kicked off by the disruption of Earth's polar caps.
Unfortunately for Richard, following his failed prediction, 'no-one' believed his prophecies again.
Many believed that man would manufacture the demise of Earth when they switched on the Large Hadron Collider (LHC).
By attempting to recreate a mini version of the Big Bang, a number of theorists thought it would create black holes which would engulf the earth.
Concerns reached boiling point when a pair of anxious citizens fired up a lawsuit against the operators of the collider – which required a safety report be submitted before the Collider could be operated.
So far, the LHC is yet to produce any black holes… that we know of.
One of the most followed predictions of the last few decades, the Mayan Apocalypse was due to come about a few days before Christmas in 2012, as the ancient Mayan calendar came to an end.
December 21st marked the end of the calendar's first "Great Cycle", after 5,125 years of continuously tracked time.
The prediction sparked wide-spread panic, and gave rise to a number of bizarre doomsday predictions including alien invasion, giant solar flares and monstrous tidal waves following planetary realignment.
One man in China was so convinced the world was coming to an end that he spent more than £100,000 to build his very own apocalypse-proof 'Noah's Ark'.