The Case Of The Chicago Mothman
Editor's Note: Listen to the kid-friendly version of the audio story here. 
The Chicago region has been experiencing a collective case of the heebie-jeebies in recent years, ever since reports of a giant, flying, winged humanoid began surfacing in 2011.
The reports, which peaked in 2017, inspired Chicago-based comics artist Sarah Becan to bring Curious City this question:
There was a rash of sightings in Chicago of a creature that people then called the "Chicago Mothman." Did we ever find out what it was?
Well, despite exhaustive research, interviews with witnesses and cryptozoologists, and one good old-fashioned monster hunt (for more on that, listen to the SHOCKING audio story!), we were unable to get to the bottom of this mystery. But, for the sake of science, we've compiled everything we were able to surmise into a digital case file. Our hope is that Chicagoans will be able to keep this investigation going so that we may one day meet our winged friend and ride upon him like a luck dragon.
DISCLAIMER: We are not responsible for any laws that are broken in the pursuit of Mothman, nor are we responsible for the factualness of any of the information contained herein. The following information should not be used as an excuse to trespass on private property or ensnare your hairier relatives with a comically large butterfly net.
Subject profile:
In the late 1960s, people around Point Pleasant, West Virginia, began reporting sightings of a creature that would later be dubbed "Mothman." It would reportedly emerge, fly as fast as 100 mph and, oftentimes, leave witnesses with a deep sense of dread. It was later suggested by some locals that Mothman was trying to warn humans of an impending nearby tragedy: the 1967 Silver Bridge collapse, which killed 46 people. However, others posit that this supposed supernatural connection was simply a way for people to make sense of a tragedy without meaning, as one would think there are more direct ways to warn people of danger than just being spooky.
In the intervening years, Mothman's cult fame grew, becoming the subject of an annual festival, a museum and even a 2002 movie starring Richard Gere.
More recently, new reports have emerged. Starting in 2011 and peaking in 2017, sightings of a Mothman-like creature began surfacing all over Chicagoland.
It still remains unknown whether Chicago Mothman is a subspecies of the West Virginia Mothman or the same species — or whether it is, perhaps, just a heron that got caught in a garbage bag.
Below are some clues we've gathered based on reported sightings and interviews.
Physical characteristics:
Size and shape: between 6 and 10 feet tall, 10+ foot wingspan.
Species it's been compared to: a big owl, a pterosaur, a bat.
Eye color: "Red eyes," "green eyes," "yellow eyes" and "orange eyes" have all been reported. Probably all the other colors, too.
Other reported features: fur, leather-like skin, bat wings, no neck.
Possibly confused with: a barred owl, a shitepoke, a sandhill crane, a drone costume, another Chicago cryptid.
Behavior:
Screaming, flying toward lake, disappearing, going real fast, portenting, looking at people with eyeballs.
Diet:
Mothman was alleged to have eaten a German shepherd belonging to Newell Partridge of Salem, West Virginia, in 1967. It is unclear if they eat German shepherds exclusively or rather just the pets of Newell Partridge.
Sightings:
In the city, Mothfolk are spotted all over, though most often by bodies of water. Sightings collected via the Phantoms & Monsters website are compiled here and in this map. Standout witness statements are excerpted below:
Witness: Anonymous
Date: Aug. 21, 2017
Location: Northerly Island during solar eclipse
As reported to: Phantoms & Monsters website
"We were watching and observing as the moon begin its transit when we heard a very loud scream. This sounded like squeaky truck brakes that squeal when you're pressing hard on them. At first we thought that's what it was…maybe a CTA bus or big truck with brakes that needed changing or maintenance.
We heard it again, this time it lasted about 3 seconds, where as the previous sound was brief. I looked up to see a large object flying low over the docks that stick out in to Burnham Harbor from across the water… This object looked like a large black bat, but also had humanoid features such as pronounced arms and legs."
Witness: Erin Drain
Date: August 2017
Location: West Town neighborhood, Chicago
As reported to: Curious City
"I was spending the afternoon on a rooftop, and I saw something in the sky fairly high up and fairly far away. It wasn't being buffeted about by the wind. It was moving slowly but not randomly."
Witness: "Jeff"
Date: Oct. 26, 2017
Location: Fulton Market Street near the corner of Morgan
As reported to: The Chicago Reader
"At first I thought it was a bird, but none I'd seen before, because it was just so huge and the way it was flapping its wings… The longer I watched it, it was like… what the hell is that thing? It was freaky."
The search continues, with your help
Have you seen Chicago Mothman? If you have a lead, a video, a sketch or a theory regarding what impending doom Mothman might be warning Chicagoans to avoid, please share it with us using #ChicagoMothman on Facebook or Twitter. We can only solve this mystery together.
More about our questioner
Sarah Becan is a Chicago comics artist who draws mostly food and monsters (including many "Monsterffirmations," as she calls them).
Mothman has been a favorite of hers for some time, and so when people began reporting sightings in Chicago, she says she became a little obsessed.
"When I first started reading about all of the different sightings, I was very excited about it. I definitely kept my eyes on the sky hoping to see something," she says.
But she did more than just keep her eyes on the sky; she went searching.
"In the summer of 2017 … there was a partial solar eclipse that passed over Chicago, and I deliberately went down to the lakefront because I thought, 'If I was the Chicago Mothman, I would make an appearance at the solar eclipse.'" she says. "And I believe he did, but it was down at Northerly Island … and I was up at Montrose Beach."
When pressed about what she thinks people could be seeing, after all our detective work, she suggested a large bird, like a sandhill crane, or an owl — or even a prankster with a drone.
But that's far less fun.
As part of her obsession with Chicago Mothman, Sarah created a series of comics of the creature visiting different iconic sites in our fair city and having a great time.
Robbie Telfer is a performance poet, teacher and conservationist. Follow him on Twitter or Instagram @RobbieQT.
Four friends were scared by a Bigfoot-like creature
A strange creature resembling a Bigfoot scared the inhabitants of the Canadian province of British Columbia. This is reported by the Canadian newspaper The Star.
On the evening of December 25, 2020, four friends driving along the highway near the city of Silverton noticed a huge figure on the side of the road. According to them, she resembled a very large man or a grizzly bear standing on its hind legs. The creature quickly dropped to four legs and disappeared into the thickets. Friends stopped the car, photographed his footprints and sent the pictures to cryptozoologists looking for Bigfoot.
We found a wide variety of tracks, and some looked especially disturbing. These were the footprints of a two-legged creature leading into the forest in a straight line. I was a little scared when I saw their size. And they were definitely not bear paws, Erica Spink-D'Souza, an eyewitness said.
According to the head of Bigfoot Field Research Group and the host of the program "Finding Bigfoot" on Animal Planet, Matt Moneymaker, forgery or pranking is out of the question.
"The untouched snow surrounding the footprints proves that the footprints are not fabricated by humans," he explains. – The length of the stride exceeds the capabilities of a person trying to move through snowdrifts up to the knee. The traces of the dragging and the depth show that the jumping hare could not have left them. The linear nature of the tracks indicates that it was not a bear."
Ten days after the observation, a group of cryptozoologists from Okanagan visited the scene. They examined the tracks and concluded that a moose could have left them.
"Eyewitnesses could see a large elk looking ahead and mistake her for a humanoid figure," says Moneymaker.
At the same time, he notes that moose tracks are not enough for the final conclusion.
In 2018, it was reported that a resident of the American state of Montana went into the forest and almost died from a bullet from a Bigfoot hunter.
"If I see something that looks like Bigfoot, then I just shoot him," he explained.
Scientist finds polar bear DNA in Bigfoot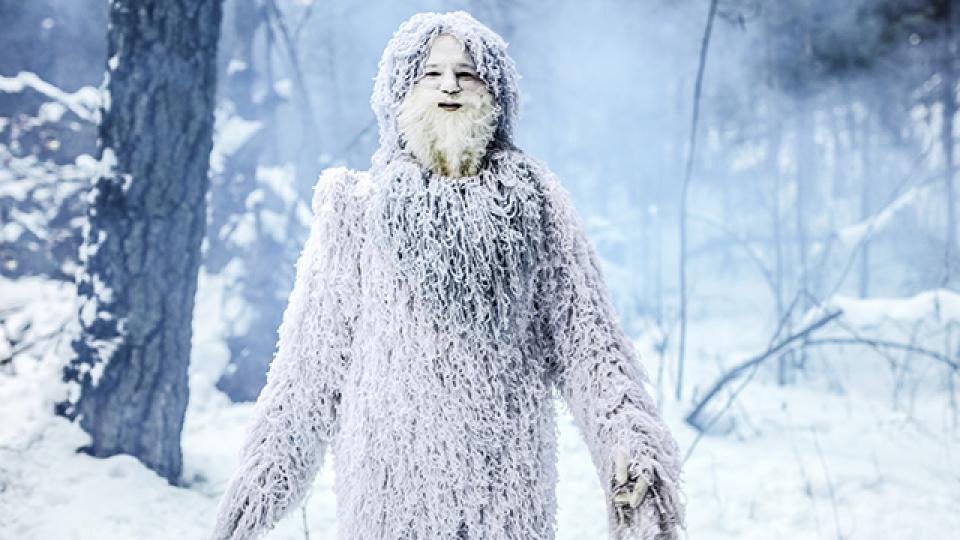 British scientists examined yeti DNA and found a strong similarity to polar bear DNA. For analysis, they took the wool of a creature that was killed by a hunter in the Himalayas 30 years ago.
Brian Sykes, a geneticist at the University of Oxford, examined the DNA of the Bigfoot Yeti and found similarities to the DNA of a polar bear, according to Daily Star.
For analysis, Sykes took the wool of a creature killed by a hunter in the Himalayas 30 years ago, from which they made a stuffed animal. The result showed a match with the DNA of an ancient polar bear that became extinct at least 40,000 years ago. The geneticist suggests that the Yeti is a hybrid of a brown bear and a polar bear that arrived in the mountain range from the Arctic north many years ago. For this reason, it behaves differently from an animal of this species.
Now the professor wants to obtain samples of Bigfoot hair from all over the world in order to subject them to the most difficult DNA tests and continue research in this direction.
In 2019, the FBI released documents revealing the results of analysis of hair and biologic tissue allegedly belonging to Bigfoot. The samples were sent in 1976 by yeti hunter Peter Byrne. Research results showed that they belonged to a deer.
Bigfoot is a large humanoid creature from modern folklore, which is believed to live in forest or mountain areas that are inaccessible to humans. It is believed that it is an ancient hominid that has survived to our time, but scientists are skeptical about the likelihood of its existence. In particular, all cases of its observation or possible traces are explained by hoax or mistaken recognition of animal tracks.
When was the last time a Bigfoot was seen?
In 2020, the appearance of Bigfoot was noted in Australia, the relic forests of Canada, in the west of the USA, in the north of Scandinavia.
In the spurs of the Himalayas, wild hairy people of small stature were seen, resembling a Flores man (fossil dwarf species of people. Also known as the "hobbit" by analogy with the creatures invented by J. Tolkien. – Ed.).
In October, locals informed that in the jungle of Africa, in the Congo region, there is an upright creature similar to a Yeti.
Traces of Bigfoot, his refuge are regularly found in Komi. Yeti visits have recently been reported from eyewitnesses from the Karelian Isthmus and the border zone near Vyborg, where there are dungeons and a huge bunker near an abandoned military airfield.
Strange photo was taken by tourists near Loch Ness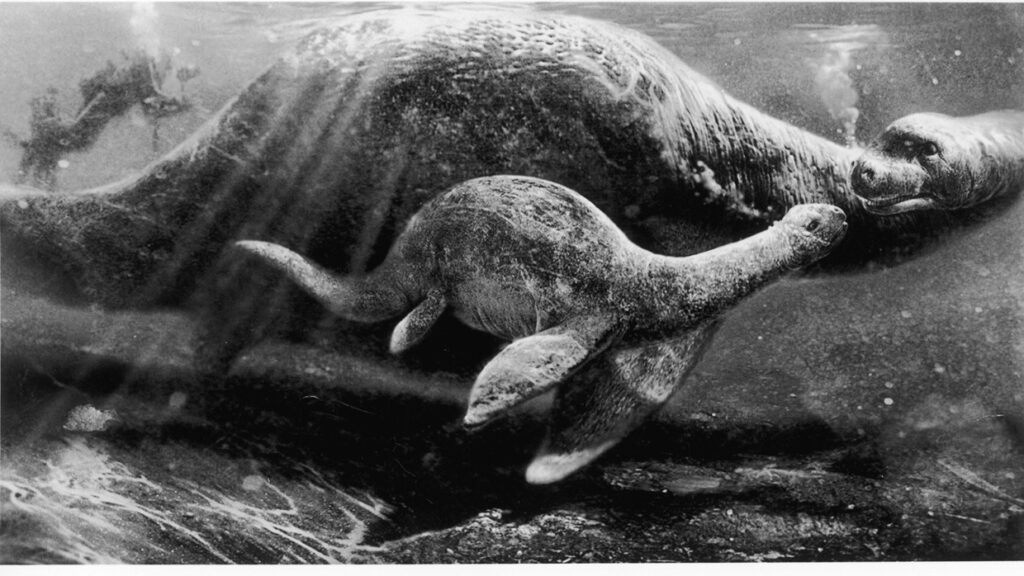 Inverness, December 23. A new photograph of a mysterious creature "the size of a very large seal" in Loch Ness has been announced as another official sighting of the Loch Ness monster.
Tourist Karen Scott, returning from Aberdeen, noticed a strange creature in the Scottish Loch Ness. The woman managed to capture her observation in the photo. At first, Scott took what he saw for a big bird, she admitted to reporters. According to the traveler, while she took out the camera, the mysterious creature managed to submerge itself under the water.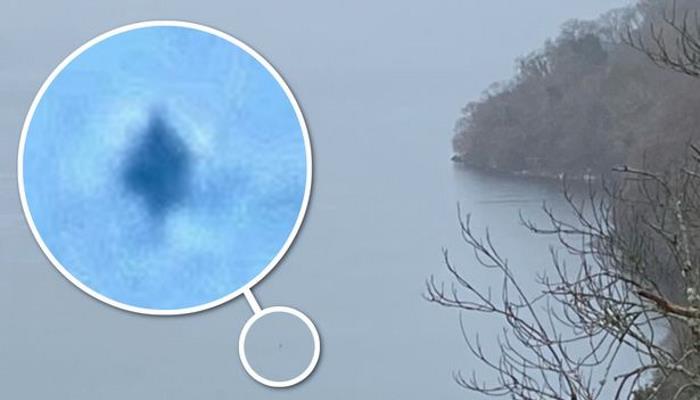 "By the time I turned on the camera on my phone, it was slowly submerged under the water and then reappeared at a short distance," she shared.
Scott and her friend compared the creature they saw to a large seal, but workers at the lake have denied this assumption. According to experts, seals rarely get that far into Loch Ness.
The tourist flow to these places in 2020 was much lower than in previous years due to the coronavirus pandemic, experts studying Nessie noted. Despite this circumstance, during this year, travelers recorded a large amount of evidence of the existence of the Loch Ness monster, scientists were surprised.