The Cannabis Oil Recipe to Heal Cancer. The Safest Way to Make It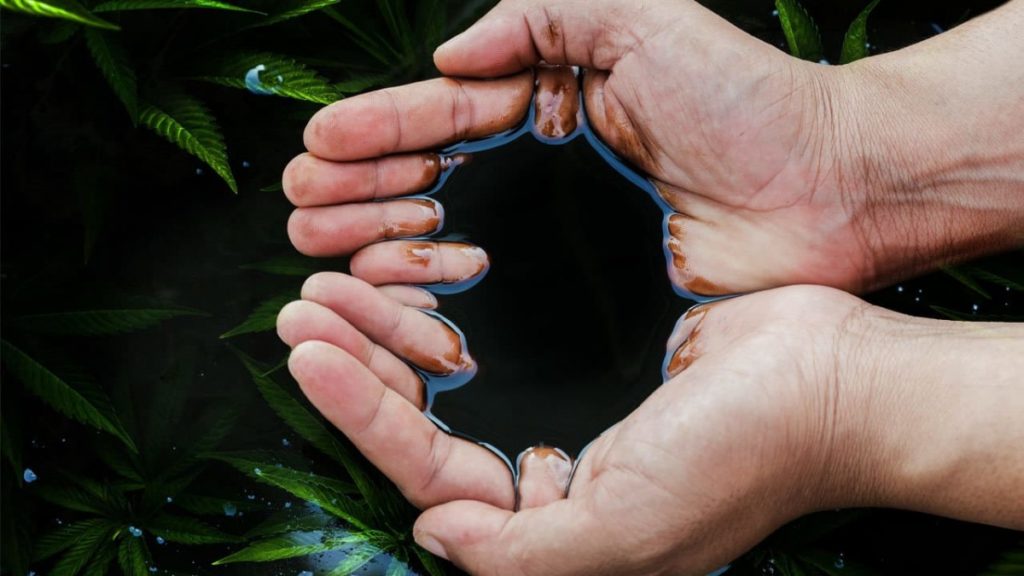 This is a tribute to Rick Simpson, without whom cannabis oil for healing would probably not be used successfully by so many today. He tells everyone he didn't invent cannabis oil, he "rediscovered" it.
But his attempts to legalize it in Canada and promote his rediscovery to the world has brought attention to many now using cannabis oil for safe, effective, and rapid healing of cancer and other diseases that are impossible from mainstream medicine.
Rick used high grade naphtha as the solvent to extract the oils, but most current oil providers use ethyl alcohol, commonly called grain alcohol, which is also used for most herbal tinctures. Naptha is highly flammable and may leave toxic residues, ditto for isopropyl alcohol. Both are still used by a few cannabis oil makers, but there are toxicity issues.
Some years ago, Rick Simpson had discovered this cure for himself and then had shared it at no cost with others in the small rural town of Maccan, Nova Scotia. He maintains that someone who tries cannabis oil should not be involved with mainstream medical treatments that interfere with cannabis's efficacy.
Canada provides a tax based single-payer medical system. So paying for mainstream treatments was not the issue. Since the medical monopoly's treatments rarely work with nasty side effects, efficacy without side effects was the only issue.
Rick's oil offered results without side effects, and the Maccan residents took advantage. The results were amazing with even cancer patients. There are always problems promoting alternative cures. But here was an additional obstacle. The cure was cannabis oil with the illegal hemp substance THC.
Rick's Reasons for Creating Cannabis Oil
Rick Simpson experienced a head injury at work in 1997. Afterward he was afflicted with a severe post concussion syndrome that he described as having the sound of a loud motorized lawnmower in his head. He was put on pharmaceuticals, which created dysfunctional side effects. Then he heard about the medical benefits of marijuana. So Rick purchased a bag and began smoking daily.
Eventually, both the post concussion syndrome and the pharmaceutical drug fog vanished completely. Rick's doctor discouraged him from smoking. So Rick decided on growing his own cannabis and extracting the oil from whole plants. He reduced a pound of whole THC marijuana plants by slow boiling in his naphtha solution to get a small tube of thick cannabis oil.
Soon after he began, Rick was diagnosed with basal cell carcinoma. After one of the three cancers was removed surgically, it came back. So he decided to try the cannabis oil topically. Within days, all three skin cancers were completely healed. Rick deduced that marijuana would not.
Rick Started Helping Others with His Cannabis or Rick Simpson Oil (RSO)
So Rick began sharing the oil within his community without charging. Almost everyone experienced remarkable improvement by using a drop twice a day. Rick Dwyer, the manager of the local Royal American Legion branch was very impressed.
His father's terminal lung cancer was cured in weeks after the medicos had sent him home to die.
Quickly the word was out locally about Simpson's cannabis oil. Several others were cured or greatly benefited without side effects from a variety of serious ailments, including cancer, heart disease, and MS.
Then both Ricks decided there should be town meetings in the Legion hall about the cannabis oil, and that they would see what to do about spreading the word. Naively, they wanted the world to know about this natural cure.
The Consequence of Healing on the Medical Mafia's Turf without Big Pharma's Drugs
The publicity from a curious, unbiased Canadian media raised enough of a stir for the Legion to fire Rick Dwyer as the local manager. Then the locals became concerned about the Royal Canadian Mounted Police (RMPC) clamping down on Rick Simpson's life saving operation.
So Rick Simpson went to Halifax, Nova Scotia, to acquire legal exemption for using his oil as medical marijuana. He took 14 dozen sworn affidavits from those he had helped in Maccan. But those affidavits were disregarded and his request was turned down. Nine months later he appealed to the Nova Scotia Supreme Court.
This time, Rick had ten cured citizens and six doctors present to testify. Their testimonies were not even allowed. His appeal was rejected, and his little local operation of supplying free cannabis cures was threatened. Then it dawned on him that it wasn't just the legal system that prevented natural cannabis cures.
Rick realized that the cancer industry is focused on endless treating until death do them part for the highest possible profits, not curing.
After the failed legal hassles to exempt cannabis oil for medical purposes, Rick was a marked man for the RCMP, which had been lenient earlier, when some of them even asked for the oil for sick relatives. So he exiled himself to the Dutch city of Amsterdam for some time before touring the world and preaching the gospel of cannabis oil.
Monopoly medicine and Big Pharma's concern for maintaining a massive cash flow have been the prime motive for keeping all natural cures down. They have the cooperation of the DEA, which so far refuses to upgrade their most negative classification of cannabis (marijuana).
But cannabis oil is available in states with legal medical marijuana use and there are also underground providers. It's up to you to find them or make our own. The following video demonstration uses grain alcohol, basis for most tinctures and liquor. It's safe.
How to Safely Make Rick Simpson Cannabis Oil
To make Rick Simpson Oil (RSO), start with one ounce of dried herb. One ounce will typically produce 3-4 grams of oil, although the amount of oil produced per ounce will vary strain to strain. A pound of dried material will yield about two ounces of high quality oil.
Step 1: Place the completely dry material in a plastic bucket.
Step 2: Dampen the material with the solvent you are using. Many solvents can be used. You can use pure naphtha, ether, butane, 99% isopropyl alcohol, or even water. Two gallons of solvent is required to extract the THC from one pound, and 500 ml is enough for an ounce.
Step 3: Crush the plant material using a stick of clean, untreated wood or any other similar device. Although the material will be damp, it will still be relatively easy to crush up because it is so dry.
Step 4: Continue to crush the material with the stick, while adding solvent until the plant material is completely covered and soaked. Remain stirring the mixture for about three minutes. As you do this, the THC is dissolved off the material into the solvent.
Step 5: Pour the solvent oil mixture off the plant material into another bucket. At this point you have stripped the material of about 80% of its THC.
Step 6: Second wash: again add solvent to the mixture and work for another three minutes to extract the remaining THC.
Step 7: Pour this solvent oil mix into the bucket containing the first mix that was previously poured out.
Step 8: Discard the twice washed plant material.
Step 9: Pour the solvent oil mixture through a coffee filter into a clean container.
Step 10: Boil the solvent off: a rice cooker will boil the solvent off nicely, and will hold over a half gallon of solvent mixture. CAUTION: avoid stove-tops, red hot elements, sparks, cigarettes, and open flames as the fumes are extremely flammable.
Step 11: Add solvent to rice cooker until it is about ¾ full and turn on HIGH heat. Make sure you are in a well-ventilated area and set up a fan to carry the solvent fumes away. Continue to add mixture to cooker as solvent evaporates until you have added it all to the cooker.
Step 12: As the level in the rice cooker decreases for the last time, add a few drops of water (about 10 drops of water for a pound of dry material). This will help to release the solvent residue, and protect the oil from too much heat.
Step 13: When there is about one inch of solvent-water mixture in the rice cooker, put on your oven mitts and pick the unit up and swirl the contents until the solvent has finished boiling off.
Step 14: When the solvent has been boiled off, turn the cooker to LOW heat. At no point should the oil ever reach over 290˚ F or 140˚ C.
Step 15: Keep your oven mitts on and remove the pot containing the oil from the rice cooker. Gently pour the oil into a stainless steel container
Step 16: Place the stainless steel container in a dehydrator, or put it on a gentle heating device such as a coffee warmer. It may take a few hours but the water and volatile terpenes will be evaporated from the oil. When there is no longer any surface activity on the oil, it is ready for use.
Step 17: Suck the oil up in a plastic syringe, or in any other container you see fit. A syringe will make the oil easy to dispense. When the oil cools completely it will have the consistency of thick grease.
IMPORTANT: Cannabis extractions should always be performed by a licensed professional. If you are venturing to try this extraction process yourself, you will need to be extremely careful when boiling solvents off as the entire process is extremely flammable.
AVOID smoking, sparks, stove-tops, heat guns, and red hot heating elements.
Set up a fan to blow fumes away from the pot, and set up in a well-ventilated area for whole process.
Rick Simpson's Story
References
https://www.cancer.gov/(updated 3/15/17)
http://www.thenhf.com/articles/articles_659/articles_659.htm
Polar vortex: "wild" winter is coming in the US, Northern Europe and East Asia after the 16th of January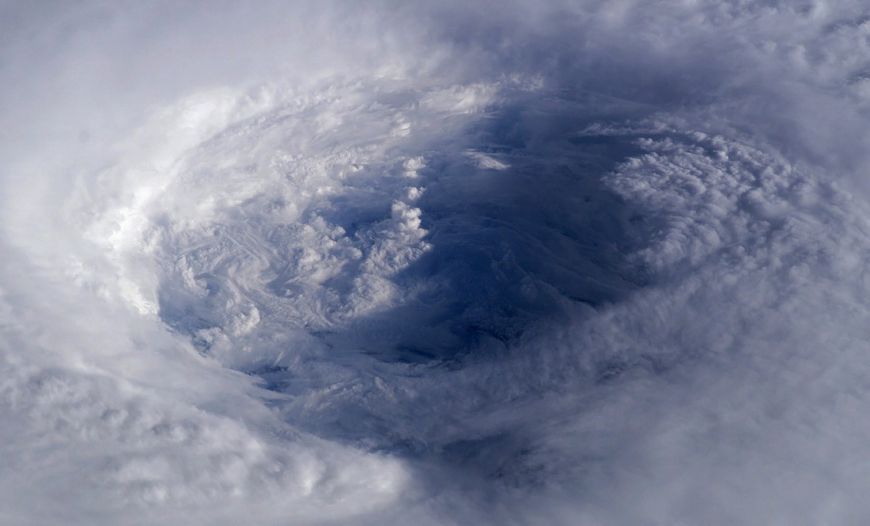 In the upper atmosphere above the North Pole, experts saw a rapidly swirling vortex of cold air that could bring severe frosts to the United States, Northern Europe and East Asia. Serious cold snap and snowy weather are expected after January the 16th.
Snowfalls and a cold snap hit South Korea since the start of 2021, hitting historic snow maximums and temperatures. In the country, for the first time since 1964, television and newer communications are sending people cold snap warnings:
The situation is similar in Japan, where a new snow storm hit historic highs:
On January 7, the thermometer In Beijing dropped to -20 degrees Celsius, breaking the 1966 record. In other regions of China, the temperature is also not sugar, and you can only move around in special uniforms:
The cold even reached Taiwan, where the temperature in some areas dropped below freezing point, snow poured down and people realized that rice terraces can be used as a ski jump:
Even more snow went to Spain, where on January 6, 2021, a temperature of -34.1 ° C was recorded – the lowest on record. After that, a snow storm hit the country, which has not been seen for 80 years:
The same thing happens in Canada and in the northern states of the United States:
It seems that after a stratospheric warming, the subpolar vortex began to split:
The vortex itself is a standard phenomenon. However, this time experts were surprised at his movement. It is possible that in the near future it will be divided into two parts. 
Scientists associate the strange behavior with the changed climate in the Arctic, which has become warmer. From September to December, the amount of ice cover decreased significantly.
The polar vortex is a low-pressure region located in the stratosphere and filled with cold air. When the jet stream of air that holds the vortex weakens, the low pressure area moves south. 
As the ice shrinks, more moisture will move inland. It will turn to snow, so snowfalls are expected. Snow, in turn, reflects heat, leading to a cold snap.
Hospital in Naples was evacuated after a new, huge sinkhole appeared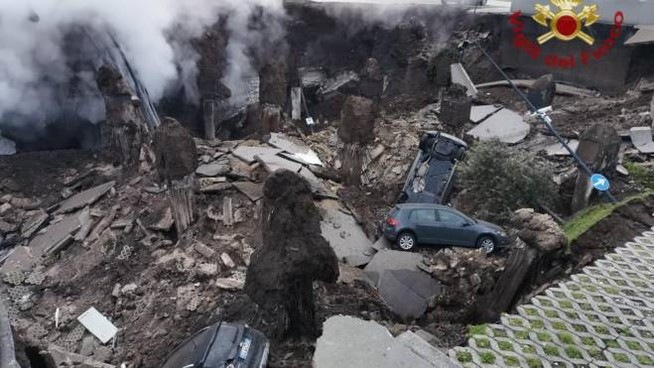 Eyewitnesses said they heard a loud crash at dawn when a huge hole in the ground formed outside the Ponticelli Ospedale del Mare hospital in eastern Naples.
Early in the morning of January 8, 2021, a sinkhole occurred in the parking lot of a clinic in Naples. The depth of the formed cavity is about 20 meters, the total area of ​​the hole is about 2,000 square meters.
No casualties were found at the scene; firefighters say the sinkhole "affected an area of ​​about 500 square meters" and engulfed several cars parked near the hospital.
As the press writes and as a little can be seen from the videos, rescuers and firefighters were running around the pit together with the governor of the area.  But who should be there in the forefront are Italian geologists, since Naples stands in the very center of the volcanic system known as the Phlegrean Fields.
If the surface collapsed, moreover – the surface reinforced with concrete and reinforced from below with some kind of communications, then we are talking about serious soil deformations caused by the activity of magma.
Italy has been in doubt since the summer of 2020, because swarms were observed there in very atypical places in May, and according to the forecasts of old Italian seismologists, who had witnessed many strong earthquakes, it should have boomed in the August region.
Fortunately, nothing bad happened to Italy and there was no big earthquake. But, since there are swarms, it means that something is being prepared, the magma is gathering strength. 
Following this particular sinkhole event – an obvious sign that a major earthquake in Italy is already very close.
A new great pandemic cycle has begun (again) in China
In the first months of 2020, the whole world with a certain fright followed the events unfolding in China, where people fell on the streets during the day and astronauts wandered, and in the evening crematoria began to smoke. And now, with the onset of December, the cycle seems to be repeating itself.
Shunyi area in Beijing, where the authorities announced "wartime status" the day before. As you can see in the videos, thousands of people are lined up in the queue for mandatory testing:
Dalian city, where "wartime" is also declared. Neighborhoods are blockaded, people are walled up in entrances, familiar characters of George Lucas roam the streets:
Chinese 'rescuers', before performing a combat mission:
Chengdu City:
Daluo Port, Yunnan – tourists came for adventure and they received the 'time of their life' after leaving the ramp:
If something happens in Beijing, it does not mean that tomorrow the same will happen everywhere. However, the trend towards such dynamics is observed and, as the practice of the first wave of the pandemic has shown, all countries and people, to one degree or another, have taken into account the 'Chinese experience'.
Therefore, one must think that everything will now be in peace, as in spring – a new global round of the fight against the Covid has begun in China, a new great pandemic cycle!