The Bilderberg 2014 Guest List
Perhaps preempting the usual criticism of secrecy by the likes of Alex Jones and others who picket Bilderberg Group meeting places and try to identify the arrival of notable guests, the organization has released the invited guest list for its annual meeting, to be held in Copenhagen, Denmark, from 29 May to 1 June 2014. Of course no doubt there will be those who claim that there will be attendees of the meetings who are not on this list, so they'll still be outside looking into the limousines.
Even more helpfully, there's a published agenda:
The key topics for discussion this year include:
Is the economic recovery sustainable?
Who will pay for the demographics?
Does privacy exist?
How special is the relationship in intelligence sharing?
Big shifts in technology and jobs
The future of democracy and the middle class trap
China's political and economic outlook
The new architecture of the Middle East
Ukraine
What next for Europe?
Current events
Here are the confirmed attendees as of 26 May 2014:
Participants

Bilderberg Meetings
Copenhagen, Denmark 29 May – 1 June 2014

Current list of Participants
Status 26 May 2014

Chairman
FRA Castries, Henri de Chairman and CEO, AXA Group

DEU Achleitner, Paul M. Chairman of the Supervisory Board, Deutsche Bank AG
DEU Ackermann, Josef Former CEO, Deutsche Bank AG
GBR Agius, Marcus Non-Executive Chairman, PA Consulting Group
FIN Alahuhta, Matti Member of the Board, KONE; Chairman, Aalto University Foundation
GBR Alexander, Helen Chairman, UBM plc
USA Alexander, Keith B. Former Commander, U.S. Cyber Command; Former Director, National Security Agency
USA Altman, Roger C. Executive Chairman, Evercore
FIN Apunen, Matti Director, Finnish Business and Policy Forum EVA
DEU Asmussen, Jörg State Secretary of Labour and Social Affairs
HUN Bajnai, Gordon Former Prime Minister; Party Leader, Together 2014
GBR Balls, Edward M. Shadow Chancellor of the Exchequer
PRT Balsemão, Francisco Pinto Chairman, Impresa SGPS
FRA Baroin, François Member of Parliament (UMP); Mayor of Troyes
FRA Baverez, Nicolas Partner, Gibson, Dunn & Crutcher LLP
USA Berggruen, Nicolas Chairman, Berggruen Institute on Governance
ITA Bernabè, Franco Chairman, FB Group SRL
DNK Besenbacher, Flemming Chairman, The Carlsberg Group
NLD Beurden, Ben van CEO, Royal Dutch Shell plc
SWE Bildt, Carl Minister for Foreign Affairs
NOR Brandtzæg, Svein Richard President and CEO, Norsk Hydro ASA
INT Breedlove, Philip M. Supreme Allied Commander Europe
AUT Bronner, Oscar Publisher, Der STANDARD Verlagsgesellschaft m.b.H.
SWE Buskhe, Håkan President and CEO, Saab AB
TUR Çandar, Cengiz Senior Columnist, Al Monitor and Radikal
ESP Cebrián, Juan Luis Executive Chairman, Grupo PRISA
FRA Chalendar, Pierre-André de Chairman and CEO, Saint-Gobain
CAN Clark, W. Edmund Group President and CEO, TD Bank Group
INT Coeuré, Benoît Member of the Executive Board, European Central Bank
IRL Coveney, Simon Minister for Agriculture, Food and the Marine
GBR Cowper-Coles, Sherard Senior Adviser to the Group Chairman and Group CEO, HSBC Holdings plc
BEL Davignon, Etienne Minister of State
USA Donilon, Thomas E. Senior Partner, O'Melveny and Myers; Former U.S. National Security Advisor
DEU Döpfner, Mathias CEO, Axel Springer SE
GBR Dudley, Robert Group Chief Executive, BP plc
FIN Ehrnrooth, Henrik Chairman, Caverion Corporation, Otava and Pöyry PLC
ITA Elkann, John Chairman, Fiat S.p.A.
DEU Enders, Thomas CEO, Airbus Group
DNK Federspiel, Ulrik Executive Vice President, Haldor Topsøe A/S
USA Feldstein, Martin S. Professor of Economics, Harvard University; President Emeritus, NBER
CAN Ferguson, Brian President and CEO, Cenovus Energy Inc.
GBR Flint, Douglas J. Group Chairman, HSBC Holdings plc
ESP García-Margallo, José Manuel Minister of Foreign Affairs and Cooperation
USA Gfoeller, Michael Independent Consultant
TUR Göle, Nilüfer Professor of Sociology, École des Hautes Études en Sciences Sociales
USA Greenberg, Evan G. Chairman and CEO, ACE Group
GBR Greening, Justine Secretary of State for International Development
NLD Halberstadt, Victor Professor of Economics, Leiden University
USA Hockfield, Susan President Emerita, Massachusetts Institute of Technology
NOR Høegh, Leif O. Chairman, Höegh Autoliners AS
NOR Høegh, Westye Senior Advisor, Höegh Autoliners AS
USA Hoffman, Reid Co-Founder and Executive Chairman, LinkedIn
CHN Huang, Yiping Professor of Economics, National School of Development, Peking University
USA Jackson, Shirley Ann President, Rensselaer Polytechnic Institute
USA Jacobs, Kenneth M. Chairman and CEO, Lazard
USA Johnson, James A. Chairman, Johnson Capital Partners
USA Karp, Alex CEO, Palantir Technologies
USA Katz, Bruce J. Vice President and Co-Director, Metropolitan Policy Program, The Brookings Institution
CAN Kenney, Jason T. Minister of Employment and Social Development
GBR Kerr, John Deputy Chairman, Scottish Power
USA Kissinger, Henry A. Chairman, Kissinger Associates, Inc.
USA Kleinfeld, Klaus Chairman and CEO, Alcoa
TUR Koç, Mustafa Chairman, Koç Holding A.S.
DNK Kragh, Steffen President and CEO, Egmont
USA Kravis, Henry R. Co-Chairman and Co-CEO, Kohlberg Kravis Roberts & Co.
USA Kravis, Marie-Josée Senior Fellow and Vice Chair, Hudson Institute
CHE Kudelski, André Chairman and CEO, Kudelski Group
INT Lagarde, Christine Managing Director, International Monetary Fund
BEL Leysen, Thomas Chairman of the Board of Directors, KBC Group
USA Li, Cheng Director, John L.Thornton China Center,The Brookings Institution
SWE Lifvendahl, Tove Political Editor in Chief, Svenska Dagbladet
CHN Liu, He Minister, Office of the Central Leading Group on Financial and Economic Affairs
PRT Macedo, Paulo Minister of Health
FRA Macron, Emmanuel Deputy Secretary General of the Presidency
ITA Maggioni, Monica Editor-in-Chief, Rainews24, RAI TV
GBR Mandelson, Peter Chairman, Global Counsel LLP
USA McAfee, Andrew Principal Research Scientist, Massachusetts Institute of Technology
PRT Medeiros, Inês de Member of Parliament, Socialist Party
GBR Micklethwait, John Editor-in-Chief, The Economist
GRC Mitsotaki, Alexandra Chair, ActionAid Hellas
ITA Monti, Mario Senator-for-life; President, Bocconi University
USA Mundie, Craig J. Senior Advisor to the CEO, Microsoft Corporation
CAN Munroe-Blum, Heather Professor of Medicine and Principal (President) Emerita, McGill University
USA Murray, Charles A. W.H. Brady Scholar, American Enterprise Institute for Public Policy Research
NLD Netherlands, H.R.H. Princess Beatrix of the
ESP Nin Génova, Juan María Deputy Chairman and CEO, CaixaBank
FRA Nougayrède, Natalie Director and Executive Editor, Le Monde
DNK Olesen, Søren-Peter Professor; Member of the Board of Directors, The Carlsberg Foundation
FIN Ollila, Jorma Chairman, Royal Dutch Shell, plc; Chairman, Outokumpu Plc
TUR Oran, Umut Deputy Chairman, Republican People's Party (CHP)
GBR Osborne, George Chancellor of the Exchequer
FRA Pellerin, Fleur State Secretary for Foreign Trade
USA Perle, Richard N. Resident Fellow, American Enterprise Institute
USA Petraeus, David H. Chairman, KKR Global Institute
CAN Poloz, Stephen S. Governor, Bank of Canada
INT Rasmussen, Anders Fogh Secretary General, NATO
DNK Rasmussen, Jørgen Huno Chairman of the Board of Trustees, The Lundbeck Foundation
INT Reding, Viviane Vice President and Commissioner for Justice, Fundamental Rights and Citizenship, European Commission
USA Reed, Kasim Mayor of Atlanta
CAN Reisman, Heather M. Chair and CEO, Indigo Books & Music Inc.
NOR Reiten, Eivind Chairman, Klaveness Marine Holding AS
DEU Röttgen, Norbert Chairman, Foreign Affairs Committee, German Bundestag
USA Rubin, Robert E. Co-Chair, Council on Foreign Relations; Former Secretary of the Treasury
USA Rumer, Eugene Senior Associate and Director, Russia and Eurasia Program, Carnegie Endowment for International Peace
NOR Rynning-Tønnesen, Christian President and CEO, Statkraft AS
NLD Samsom, Diederik M. Parliamentary Leader PvdA (Labour Party)
GBR Sawers, John Chief, Secret Intelligence Service
NLD Scheffer, Paul J. Author; Professor of European Studies, Tilburg University
NLD Schippers, Edith Minister of Health, Welfare and Sport
USA Schmidt, Eric E. Executive Chairman, Google Inc.
AUT Scholten, Rudolf CEO, Oesterreichische Kontrollbank AG
USA Shih, Clara CEO and Founder, Hearsay Social
FIN Siilasmaa, Risto K. Chairman of the Board of Directors and Interim CEO, Nokia Corporation
ESP Spain, H.M. the Queen of
USA Spence, A. Michael Professor of Economics, New York University
FIN Stadigh, Kari President and CEO, Sampo plc
USA Summers, Lawrence H. Charles W. Eliot University Professor, Harvard University
IRL Sutherland, Peter D. Chairman, Goldman Sachs International; UN Special Representative for Migration
SWE Svanberg, Carl-Henric Chairman, Volvo AB and BP plc
TUR Taftalı, A. Ümit Member of the Board, Suna and Inan Kiraç Foundation
USA Thiel, Peter A. President, Thiel Capital
DNK Topsøe, Henrik Chairman, Haldor Topsøe A/S
GRC Tsoukalis, Loukas President, Hellenic Foundation for European and Foreign Policy
NOR Ulltveit-Moe, Jens Founder and CEO, Umoe AS
INT Üzümcü, Ahmet Director-General, Organisation for the Prohibition of Chemical Weapons
CHE Vasella, Daniel L. Honorary Chairman, Novartis International
FIN Wahlroos, Björn Chairman, Sampo plc
SWE Wallenberg, Jacob Chairman, Investor AB
SWE Wallenberg, Marcus Chairman of the Board of Directors, Skandinaviska Enskilda Banken AB
USA Warsh, Kevin M. Distinguished Visiting Fellow and Lecturer, Stanford University
GBR Wolf, Martin H. Chief Economics Commentator, The Financial Times
USA Wolfensohn, James D. Chairman and CEO, Wolfensohn and Company
NLD Zalm, Gerrit Chairman of the Managing Board, ABN-AMRO Bank N.V.
GRC Zanias, George Chairman of the Board, National Bank of Greece
USA Zoellick, Robert B. Chairman, Board of International Advisors, The Goldman Sachs Group
What The Economist predicted for 2021 and for what purpose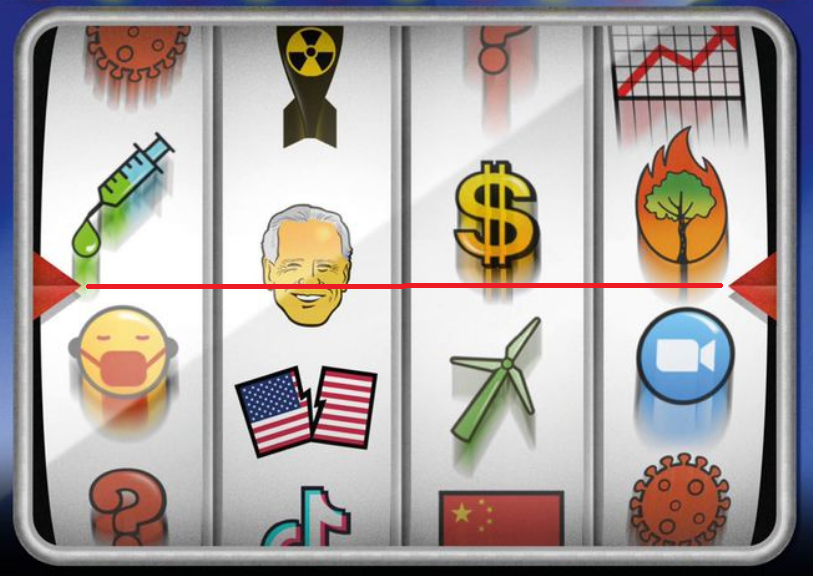 In mid-November 2020, The Economist magazine gave the world's conspiracy theorists a new bone in the form of another forecast cover for 2021 or more. Everything, as the conspiracy theorists believe, is within the framework of the old and ancient rule of the owners of this world: they must inform the flock of their plans for the future, which, according to universal principles, removes responsibility for their actions from great leaders.
Great bosses, at least for some reason, think so.
This is what the owners of The Economist wanted to tell us.
In the past, the people discussed each new cover of The Economist with terrible force, trying to guess the dates of the coming star, however, now there is no particular excitement. This is partly due to the fact that with the arrival of the coronavirus, the star has almost arrived, and the only thing that is still unclear is how and when its final stage will be.
We need to note of course that all the decryptions of the past covers did not come true – although there were several very significant hits.
Nevertheless, the picture is still discussed, since closer to the final everything is almost in plain text: a one-armed bandit with four drums, one of which stopped on the face of Mr. Biden or a person similar to him. On this basis, everyone in unison interpreted the stopped drum as a toughly resolved issue, the alternative to which was either a split in the United States or an atomic war. However, in fact, everything is there for a reason.
You don't need to look too closely at the cover to notice
The drawing divides a diagonal shadow, which practically none of their symbols on the drum captures – it shares only a symbol with Biden, something like this: Why such a direct allusion to some kind of rebirth and who is hiding behind the mask / back of Mr. Biden is unclear.
Although, judging by the position of the drum, in any case, whoever was hiding there won. The second point, which was not noticed by any of the YouTube "deciphers of the Illuminati messages" is the rising of some luminary at the base of the machine.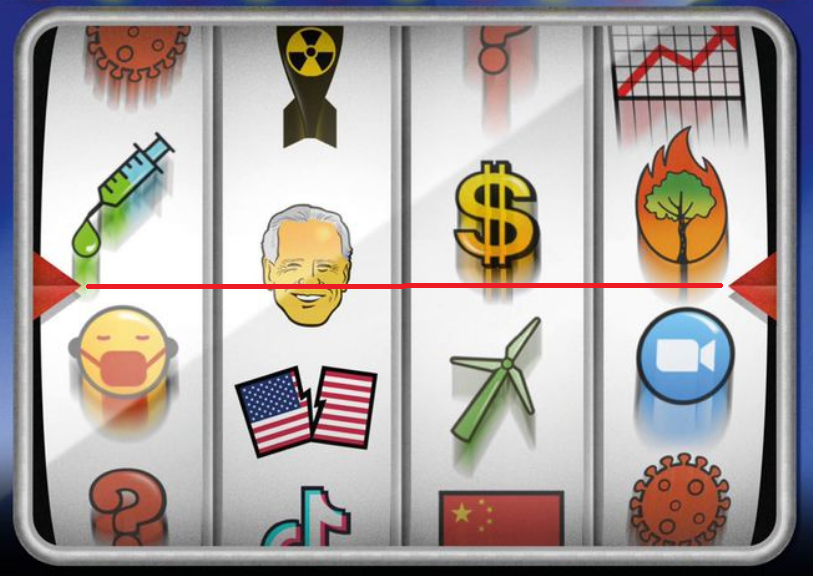 The luminary did not get into the frame, only its rays are visible, but these rays are suspiciously red. Moreover, they are red against a reddish sky. Does this mean that in 2021 we will be shown Nibiru or is it something else ascending – no one, except, of course, the Reptilians, even knows.
Finally, the virus deserves special mention, which is drawn on two reels. Why is the virus next to the vaccine in the first – it seems to be understandable, but why the virus is in the fourth? Therefore, it will not be a coronavirus, but some other pathogen?
All other symbols presented are obvious: a vaccine, a baby in a muzzle, TikTok, a Chinese flag, Skype with a TV camera, as if hinting at remote communication. Some other graph, which everyone interprets as economic growth / inflation, but it can also be an increase in mortality. It is not very clear, however, with the American flag: is this an allusion to the division of American society, or will America really split in half?
In one of the recent current covers, The Economist has already laid out a calendar with a volcano and an asteroid, so anything can happen with a split of the continent, but the main thing that is incomprehensible here is completely different.
It is unclear: is this a global plan that can be replayed by some other player who has approached the machine, or is it such an ultimatum that is no longer subject to discussion? We will not know the answer to this question before December 2021.
Poison, alien rays and black magic: The story of the unexplained death of conspiracy theorist Max Spiers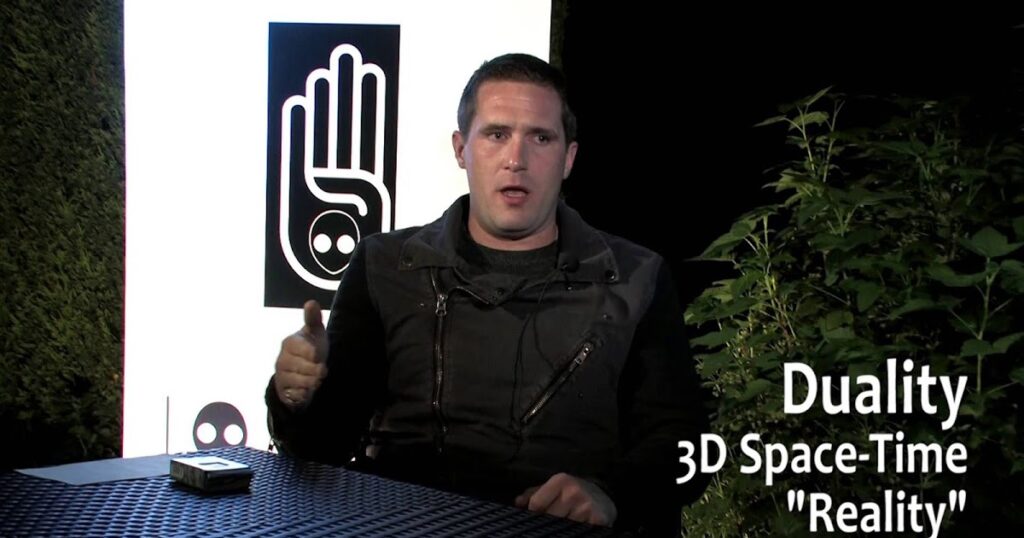 The researcher was preparing to reveal information to the public about a black magic circuit, in which a number of politicians and celebrities participated. According to 31-year-old Sarah Adams, who was engaged to the unfortunate man, Spiers had spent the last months of her life researching a black magic practice circuit in which celebrities were involved.
Was he poisoned, struck by alien rays or killed by black magic – in the versions of his fans and journalists, the truth collides with the most insane theories.
The father of two children, 39-year-old Spiers died in July 2016 at his friend's house in Warsaw, a death so strange that her circumstances were studied in Poland and the UK, albeit without much success.
The Polish police focused on the "natural causes" of his death, without even doing an autopsy, which caused the outrage of his relatives and fans. When the body of the British arrived at home, forensic experts could not even determine the cause of death. Then, in December 2016, the coroner's inquest was launched, which is still dragging on.
It is only known for certain that the conspiracy theorist before his death was sick of blood or some kind of black liquid.
Mr Spiers fell ill, had a fever and general weakness. The next day Mr. Spiers vomited two liters of black liquid. A friend called a doctor who tried to resuscitate the patient, but later admitted the fact of his death

from the official statement of the coroner.
Demons and super soldiers
Spiers went to the same school with actor Orlando Bloom, but he is not remembered for that. He was an unusual person even by the standards of his circle. Having spent many years searching in the X-Files style, Max has gained popularity among ufologists and conspiracy theorists as a bright orator who is not afraid of the most shocking statements. For example, he received his nickname "Super Soldier" for claiming that from birth he was part of a secret government program to create elite warriors. However, Max failed to prove this.
What absurd claims Spiers did not make, the last days of his life are indeed shrouded in mystery. In many interviews and TV programs made in the wake of this story, several main points are repeated: he conducted a new investigation, received threats from unknown persons, tried to warn his relatives about something before his death.
Shortly before his death, Spiers began studying the biographies of rich people: businessmen, politicians and show business stars . His mother Vanessa Bates told about this, without naming specific names. Two days before his death, he sent an extremely strange SMS, in which he actually predicted his death.
Your son is in danger. If something happens to me – investigate

SMS to Spiers' mother
When the mother was given the late son's computer, all of his records were deleted, she recalls. In her opinion, Max's investigation led him to "dark places", someone seriously wanted him dead. "He was a very tough man in his prime, and yet he just took it and died on a sofa in Poland," Bates marveled.
The popular conspiracy theorist was killed by Satanists in order to expel demons from him, some say with reference to his girlfriend. According to her, Spiers managed to call her from Warsaw and tell her that he was there against his will. Allegedly, devil worshipers seized him and tried to "reprogram", for which they gave him a substance that immersed him in a coma for two days.
"Max could not escape because he was kept in a house in the woods, he was surrounded by a fence under electricity. He said something "demonic" was going on, he had to get out and find a church or some other holy place. But two days later, he was dead, " Adams quoted the Sun tabloid as saying.
There is no confirmation of this conversation, but Adams repeatedly mentioned in conversations with reporters Spiers' investigation of a secret society of Satan fans associated with the highest circles of power and show business .
We've received death threats before, but this time they looked real. They wrote to us that we would both die … He was going to expose black magic, it was associated with political leaders and celebrities

Sarah Adams
Looking for the truth
Every day there are fewer and fewer opportunities to reliably establish the cause and culprits of Spiers' death. Many of his acquaintances and fans believe in the hand of the "world government" or a blow struck from outside our planet. Being killed by agents of the secret world government is the highest compliment, proving that you are a huge danger to them and their plans, the popular UFO blog Exopolitics writes.
Max Spiers used to say, among other things, that the masses have undergone a kind of hypnosis and live in a Matrix, with brainwashing in the media and their valid sources, etc., because they are "programmed".
Other material provides a long list of UFO researchers and scientists who have allegedly died a violent death. "Death from a headshot. Death that looks like poisoning, death that looks like strangulation, death as a result of the possible implantation of a deadly virus … This only confirms the long-known fact that the life of an experienced ufologist is much shorter than usual," says the journal Paranoia.
But there is a more prosaic explanation for Spiers' death. The BBC channel devoted its own investigation to this story, during which it learned about his addiction to drugs. Several years ago, he accidentally suffered a pelvic injury, began taking painkillers, and soon allegedly switched to heroin. In the video, filmed shortly before his death, the conspiracy theorist is allegedly "high", according to one episode of the project. Spiers' mother feared for his mental health and worried that he was hanging out with the wrong people.
Could Spiers' death be a banal heroin overdose? We wouldn't have to guess if the Polish authorities had given an immediate answer. While it remains to wait for the end of the coroner's inquiry – its results may give the UK the opportunity to start an international investigation.
What do Flat Earth advocates think of chemtrails?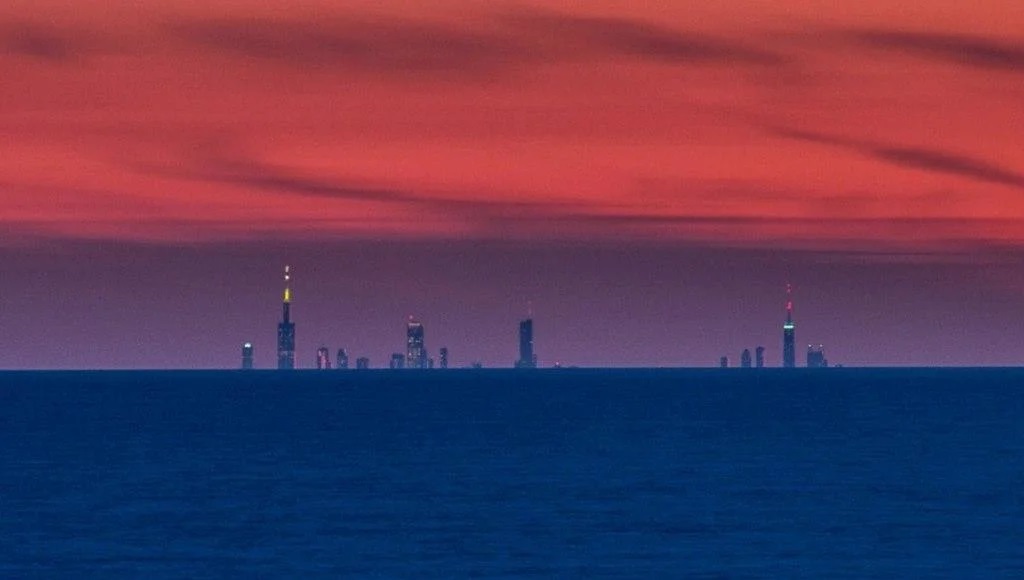 One of the eternal discussions that appears from time to time on conspiracy platforms around the world is the endless debate about the shape of the Earth. Some people believe that the Earth is a sphere that dangles around the Sun, while other people believe that we live in a circus, which is flat, like any arena. 
The day before, this discussion flared up again – in particular, under the impression of one of Elon Musk's videos, which people watched carefully:
In the video, the camera periodically turns on, looking at the engine of the last accelerating stage, the view from the lens leaves no doubt that the Earth is spherical:
However, from time to time, something happens to the lens and the Earth looks for some reason flat, like a table:
This phenomenon cannot be explained by the approximation function, since the size of the engine does not change and therefore it seems that the rounding of the Earth is achieved by a combined survey, during which some manipulations with the background are carried out.
Below is the video from a NASA satellite, from which one can think that something is flying fast near the Sun and is the size of Jupiter:
Another photo with the Sun:
This is only the catch of ufologists for a week, and so something constantly revolves near the Sun. Everyone would gladly think of shooting artifacts, but there have been a lot of artifacts lately, thus there is a suspicion that the Sun itself in SOHO frames is also an artifact, that the Earth is flat like a steppe and that we are shown in the sky a movie about The sun.
Most of the people who are under the yoke of the education of the Secondary School, for some reason, are sure that, totally misinterpreting everything, about something, but about the shape of the Earth, the textbook is not lying, and therefore it is heresy to challenge the textbooks. However, what does Round Earth have to say bout the chemtrails that have been sprayed in the sky for decades?
The Round Earth has nothing new to say about this. Nevertheless, if we assume that the Earth is covered with a kind of dome, then what will happen to the substances sprayed from aircraft in 10 years or more? From the Round Earth, these wonderful chemicals will escape into space, but on Flat Earth, all this chemistry will remain under the dome, as a result of which the owners of the circus will have the opportunity to turn on the "Project Blue Beam", during which "the sky will roll into a scroll" or something like this.
Naturally, "Blue Beam" can be turned on without a dome – for example, by organizing a broadcast from satellites. But it will take a year at most to prepare such a performance, since all the chemistry that can be used for the screen evaporates very quickly – no aerosols can fly in the atmosphere for decades. Meanwhile, chemtrails have been around for many, many years. That is, one gets the impression that something keeps this chemistry from above and makes it possible to build a screen for slides for years, forming a matrix layer by layer.
But what's the point in all this? – convinced supporters of the round Earth will ask us. The sense in this is that if there really is a dome above the Earth, then the screen can be made denser – with a good resolution, like on an advanced monitor. On such a screen, it is possible to show such tricks that the fake cannot be recognized even through a telescope.
Therefore, if the Earth is flat and covered with a dome, the "Blue Beam" may not be limited to alien ships hovering over cities, but even turn into a journey to other star systems through a wormhole, after which we will have a completely new sky overhead, but all these are just theories and one day, we may know.