The Big Picture About UFOs & Extraterrestrials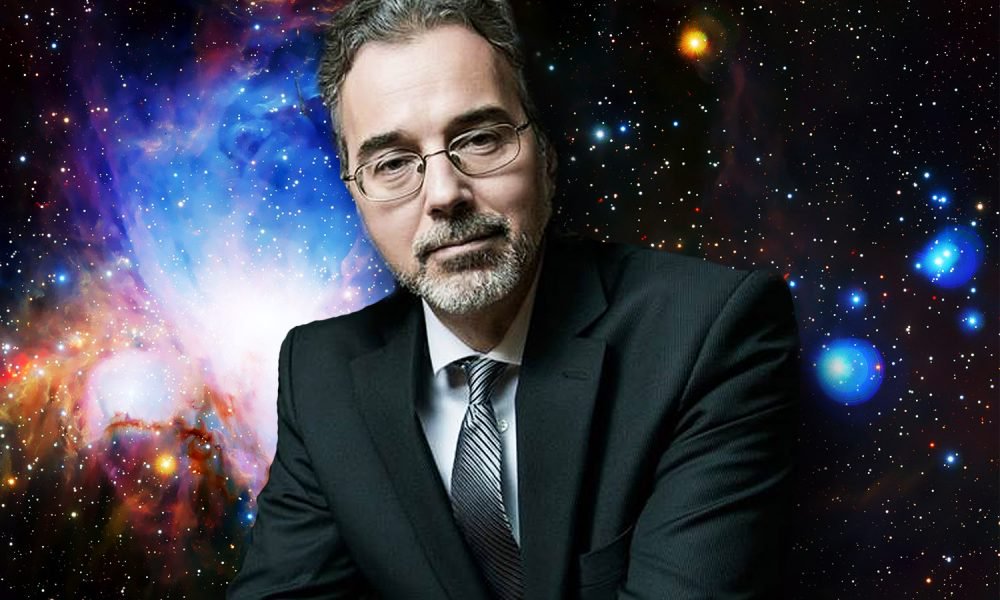 The Facts:One of the world's leading researchers on the topic of UFOs shares why it's important to stick to evidence, as well as evidence that is credible when examining the topic of UFOs and extraterrestrials.
Reflect On:It's OK to believe something, or have a specific viewpoint, but to share that viewpoint as truth when there is no evidence or corroborating information within this field is irresponsible. Has this field been infiltrated by misinformation campaigns?
There are many great quotes about UFOs and extraterrestrials. One of the most revealing quotes comes from the very first director of the CIA, Roscoe H. Hillenkoetter, who informed people that although UFOs are very real and the Air Force is very concerned with them, there has been an "official campaign of secrecy and ridicule." (source)
In my opinion, this campaign has permeated the field of UFO research to this day, and it thrives by disseminating information that can't really be verified or corroborated in any way, and really does nothing but harm when it comes to the credibility and understanding of the topic. There are some ridiculous claims out there, including those made by "whistleblowers" who have no proof to verify who they claim to be.
Meanwhile, in regards to legitimate evidence and credibility, there is a plethora of information one can use in order to see that the topic of UFOs and the potential for extraterrestrial intelligence is a very real and serious issue.
"There is a serious possibility that we are being visited and have been visited for many years by people from outer space, by other civilizations. Who they are, where they are from, and what they want should be the subject of rigorous scientific investigation and not be the subject of 'rubishing' by tabloid newspapers."  –Lord Admiral Hill-Norton, Former Chief of Defence Staff, 5 Star Admiral of the Royal Navy, Chairman of the NATO Military Committee
Apart from statements given by hundreds of people with very credible and interesting backgrounds, we also have pictures, video footage, radar trackings, declassified documents, and much more in support of the UFO/extraterrestrial phenomenon. This type of evidence has existed for decades. For example, here's a CIA document from decades ago that also cites another incident.
The document states as follows:
"ANTARCTIC FLYING SAUCERS" – A group of red, green, and yellow flying saucers has been seen flying over Deception Island for two hours by Argentine, Chilean and British bases (military) in Antarctica. The flying saucers were also seen flying in formation over the South Orkney islands in quick circles."
It's one of thousands of examples. When it comes to military encounters with UFOs, a good example comes from Iran in 1976 (need correct year!). Two F-4 interceptor pilots reported seeing the object visually, and it was tracked on their airborne radar. Both planes experienced critical instrumentation and electronics went offline at a distance of twenty-five miles from the object. Here is an excerpt from the declassified report:
"As the F-4 approached a range of 25 nautical miles it lost all instrumentation and communications. When the F-4 turned away from the object and apparently was no longer a threat to it, the aircraft regained all instrumentation and communications. Another brightly lighted object came out of the original object. The second object headed straight toward the F4."   (source)
These are just a few examples showing us that something strange is going on. When it comes to the extraterrestrial hypothesis, it's vital that we take information from only verified credible sources.
"It is my thesis that flying saucers are real and that they are space ships from another solar system. I think that they possibly are manned by intelligent observers who are members of a race that may have been investigating our Earth for centuries." –  Herman Oberth, one of the founding fathers of rocketry and aeronautics (source)
Take, for example, Dr. Norman Bergrun, a mechanical engineer who has worked for Ames Research Laboratory, NACA (National Advisory Committee for Aeronautics), and Lockheed Missiles and Space Company (now known as Lockheed Martin). He then went on to found Bergrun Engineering and Research. When he talked about extraterrestrials, I listened. However, when someone with no proof of who they are makes claims that don't corroborate with any other information, it's very hard to listen and take them seriously. That's not the case with Dr. Norman Bergrun.
Below is a video by Richard Dolan, an academic and scholar who happens to be one of the world's leading researchers on the topic of UFOs. He has many great and informative videos on his youtube channel, which contain some very interesting discussions. One of his latest is titled "Why Fantasy-Based Claims Always Crash & Burn. The Big Picture."
"The UFO subject is inherently difficult. Assessing the evidence is often a challenge, but one that is necessary. An all-too-common pitfall of the subject is its vulnerability to claims based on fantasy. We can do better. Claims like ascension, or of alleged secret space wars on Mars or time travel and the like, all of these claims without evidence eventually inevitably come crashing down. We watch them rise, we watch them fall. We see them enter our community like a virus, spreading a kind of mental sickness, but then eventually dying out. They have to, because without genuine evidence, any claim is eventually going to be discarded. How can it not be, but in the meantime they enter our lives, confuse our thought processes and cause disruption, they leave us worse off and not better off. And the reason for that is simple, lies and deceptions never make us better. They don't make us better people, even if some believers in them are well meaning. They don't make us better because they're illusions. And also, to continually believe in things without asking for evidence ultimately weakens your mind. Engaging in that kind of mental process over and over corrodes your ability to understand and evaluate actual evidence. It corrodes your analytical and reasoning abilities, you simply give up control of your mind." (Quote taken from video below)
The Takeaway
I don't want anybody to be insulted by what Dolan said. When it comes to this topic, it has huge implications and leaves no area of humanity untouched. It's okay to entertain claims and dive deep into researching people who have claimed to have contact experiences, for example. Dolan does plenty of that in the multiple books he's written on the topic. Exploration and examination are important, but it's best to only claim something is a 'fact' if it can be verified using evidence, especially when exploring a topic as vast as this one.
When it comes to the implications of this topic, of course there are spiritual implications, technological implications, and broader implications that could change our collective perception of reality. When it comes to 'good' and 'bad,' of course there could be 'good' and 'bad' entities, but all we can do for now is explore the evidence. This is not to say that we can't explore other topics and discuss certain theories and possibilities, but we must make it clear when we are doing so so that others know we are simply speculating. We must ultimately never spread speculation as truth or put a stamp on our claims saying that "this is correct."
I do believe that all of the answers we seek lie within us, although that may be "spiritual mumbo jumbo" to some. The point is, I will never share my thoughts, feelings and intuitive beliefs as 'facts' about the UFO/extraterrestrial phenomenon, and if I do share my beliefs, I will always make it clear that I am sharing something I cannot provide evidence for. However, I don't like to do that with regards to UFOs because I prefer to share factual, evidence-based information. I am on a mission to reach as many people on the planet as I can to let them know that this is something that demands our attention. The only way to do that is to provide evidence, and there is more than enough of that. I also believe very few people have access to the "answers within," simply because we've never been taught how to listen to that voice and we are overloaded with sensory experiences from the day we are born. But that's another topic!
Thanks for reading.
NASA research: UFO sightings since ancient times
The study was authored by Richard B. Stoters, a scientist at NASA's Goddard Institute for Space Research. In 2007, Stoters wrote the article "Unidentified Flying Objects in Ancient Times."
Stoters combined a historical and scientific approach to ancient reports of what are today called Unidentified Flying Objects (UFOs).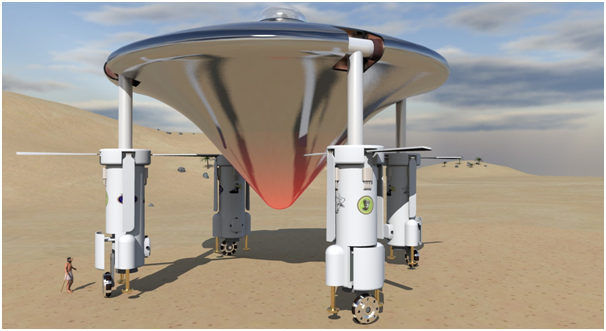 He analyzed dozens of UFO accounts of ancient historians – his focus was on Roman and Greek historians. Stoters cites many descriptions of objects in the sky over 2,000 years ago.
Stoters has done a great job and NASA has published his research.
Stoters studied UFO sightings only from Rome and Greece in his research, but it is worth remembering that there are stories of flying objects throughout the ancient world.
In scriptures such as the Bible or the Mahabharata, there are descriptions of flying objects that were seen by ancient people (by the way, NASA engineer Joseph Blumrich reconstructed the vehicle that the prophet Ezekiel saw).
When we talk about current sightings of modern UFOs, it is worth remembering that UFOs have been observed from the very beginning of civilization.
Although UFOs differ in morphology and behavior, there are still common patterns. At close range, UFOs appear as discs or cigar-shaped objects, including vertical cylinders surrounded by "clouds" and associated with smaller discs.
Depending on the point from which the object was observed, their shapes can be similar or even identical:
When viewed from the front, the disc looks round, although from the edge it looks elliptical or oblong.
Colors during the day are usually described as silver or gray, and at night as red or multi-colored lights.
Sizes range from one meter to hundreds of meters.
UFOs are usually silent and make no sound in flight.
They can be seen in the air or on the ground, hovering or stationary, or moving through the sky or moving randomly.
Sometimes they suddenly appear or disappear.
A mysterious object near the moon and a Disc-shaped UFO hit the news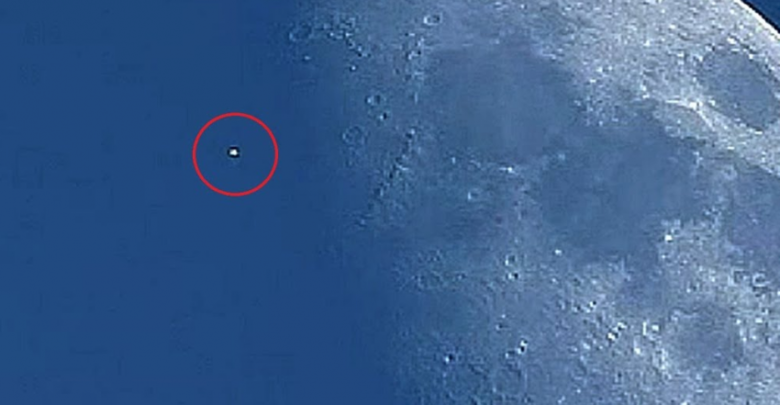 A video was posted on the Internet, which clearly shows how an unidentified object flew over the surface of the Earth satellite, and then quickly disappeared from view.
In a strange video, which was filmed on July 25 in the city of Benzin by Marek Slade, it is perfectly visible how a UFO flew at incredible speed right in front of the moon. An incomprehensible object flew along a horizontal line and until the very moment of its disappearance its flight path did not change.
Users immediately began to comment on this video. It is worth noting that opinions were divided over what exactly can be seen on the video posted on the network. Some users suggested that they managed to take pictures of the International Space Station, which swept in front of the satellite at great speed. It could also be an artificial satellite. Another part of the users agreed that this is indeed a UFO, which belongs to an unknown alien civilization.
There were also comments that it could have been a fairly large bird that flew right between the moon and the camera at the time of filming the video. If it were actually some kind of flying device near the moon, then when it reached the dark side of the satellite, it would immediately disappear from the field of view. But this did not happen and the object was clearly visible even on the dark side.
The video was posted on the Internet by the author of a fairly popular YouTube channel, which discusses a variety of conspiracy theories that are relevant today. At the moment, more than 1000 users have watched the video. In the comments, one can observe a very heated debate as to what it really was.
Disc UFO hits NBC's evening news
The August 3, 2020 issue of NBC Nightly News caught our attention by focusing on how the Navajo Indians are fighting a water crisis amid the coronavirus pandemic, but after watching this issue we found something else there – a disc-shaped UFO flying by at that very moment, when the Indian shaman cried out to the gods.
Issue Summary: "Cynthia McFadden of NBC News takes a closer look at the water crisis affecting the Navajo people in Arizona, where at least 30 percent of the houses on the reservation have no running water."
Notice how the UFO "rips open" the cloud as it flies out of it.
What hackers were looking for on the Vatican servers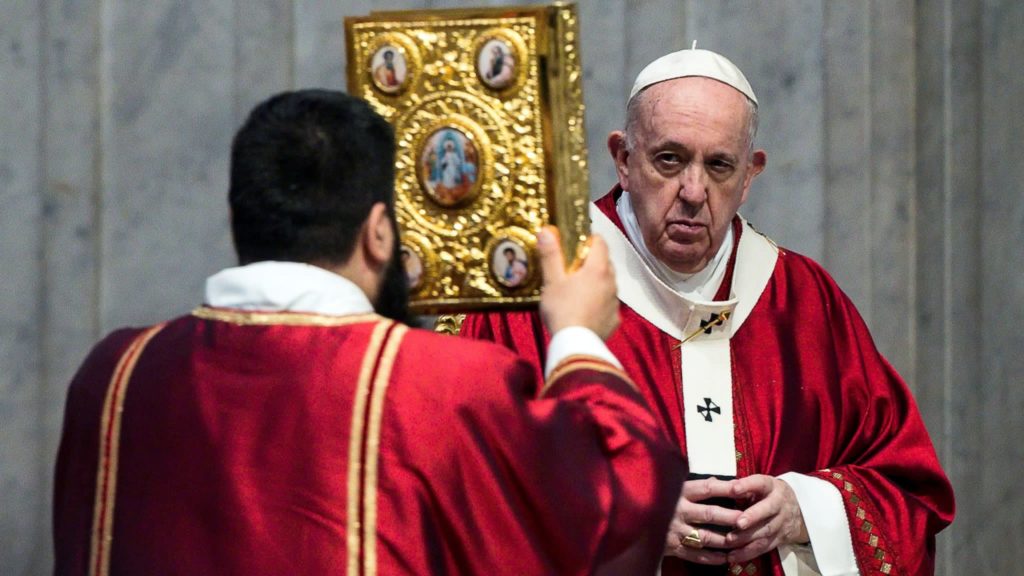 As the Associated Press reports on July 29, 2020, the Vatican and the Catholic Diocese of Hong Kong have been targeted by Chinese hackers believed to be in the service of the Chinese government. There was no immediate comment at the Vatican and it was only now, after a report by The New York Times, that everything became known.
When it comes to cyber espionage, the Vatican may not seem like an obvious target. However, it has now been targeted by hackers who appear to be linked to China. 
China and the Vatican are expected to begin negotiations in September to renew an agreement on control of the Catholic Church in China. Chinese leaders may look an edge – inside knowledge about how the Holy See was planning to approach the negotiating table, according to a report released by Recorded Future, a company that investigates threats in cyberspace. 
The report states that the hackers were targeted the Vatican, the Diocese of Hong Kong and its head, the de facto representative of the Pope in China. In addition, according to the report, China used malware to gain access to the Vatican 's internal networks.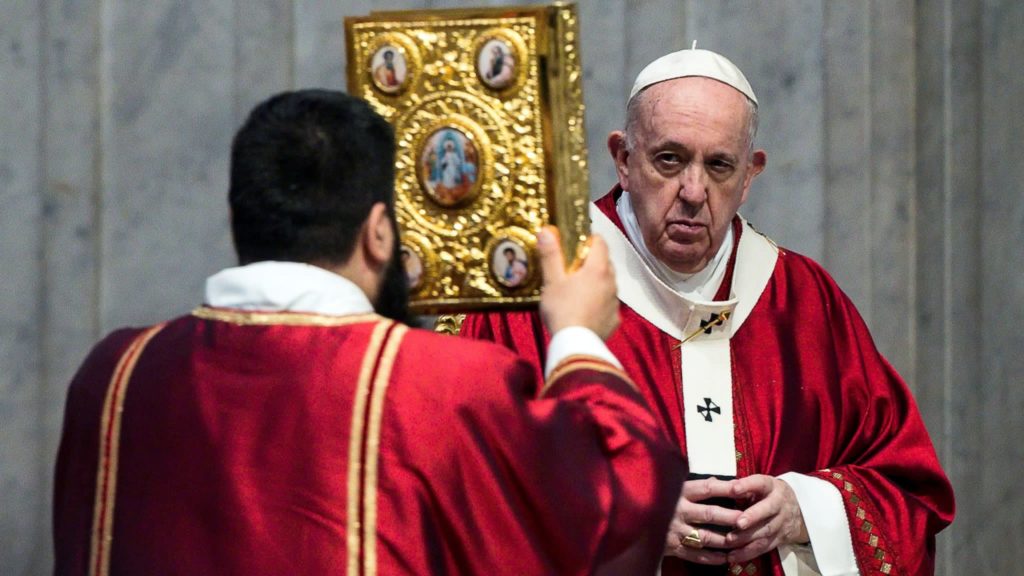 China's Foreign Ministry generally denies any involvement in the incident, calling the report "baseless speculation." The attacks continued from May until at least July 21st. They included, in particular, an explicit phishing attempt with documents from the Vatican State Secretariat, as it were, sent to the head of the Vatican mission in Hong Kong.
Phishing is a type of Internet fraud, the purpose of which is to gain access to confidential user data. This is achieved by sending mass emails on behalf of popular brands, as well as private messages within various services, for example, on behalf of banks or within social networks.
The letter often contains a direct link to a site that looks indistinguishable from the real one, or to a site with a redirect. After the user lands on a fake page, the scammers try, using various psychological methods, to induce the user to enter their username and password on the fake page, which they use to access a specific site, which allows the fraudsters to gain access to accounts and bank accounts.
According to a report released by the American service Recorded Future, which tracks cyberattacks, the hacking attempt was carried out by a group called RedDelta and began back in May with the possible aim of September negotiations to renew the interim agreement on bishop appointments.
China is home to about 12 million Catholics, who are divided into two groups: one part belongs to the government-backed Chinese Catholic "patriotic church association", which is outside the power of the Pope, the second, a very small part – is something like a "catacomb church" devoted to the Pope. The Chinese authorities are persecuting the parishioners and, especially, the priests of this church.
In 2018, in order to unite the flock between China and the Vatican, a sort of agreement was signed on the joint appointment of bishops, which would suit both parties. In September 2020, the agreement was to be renewed, therefore, as the official Vatican said – "The proposed invasion of RedDelta will give Beijing an understanding of the negotiating position of the Holy See ahead of the resumption of the deal in September 2020." But is it really so?
In fact, China and the Vatican are kind of twin brothers. China, which has dramatically gained strength over the past decades, did this exclusively through the efforts of globalists, who for 30 years pumped money and technology there.
On the other hand, although there is no direct evidence that the Vatican is, as it were, the spiritual leader of globalism, nevertheless, there is enough circumstantial evidence and there is even an opinion that the Antichrist will be appointed by the Vatican, which wants to destroy Israel, capture Jerusalem and plant there for the kingdom of his world king.
Therefore, it is hard to believe in some kind of confrontation between the Vatican and the PRC, especially since the essence of the issue is, as it were, feeding a flock of a couple of million sheep, which for China is nothing. Hence, one must think that the Chinese hackers decided to gain access to the computers of the main bosses, containing information that was not shared with Beijing for one reason or another. But what information could this be? And what is the reason for this urgency?
The Vatican undoubtedly keeps many secrets and with at least one eye to look at its secret libraries, many would like to at least have a quick peek at at the names of volumes. However, there are big doubts that the antediluvian manuscripts were translated into digital and placed on the server under the Pope's bed, so rather there is some current data.
But what kind of data could there be that interested either the Chinese, or someone who hacked into the Vatican disguised himself as Chinese hackers? What kind of data is there, of course, only the Vatican and the hackers who hacked it know for sure, but, as everyone else knows, in observations with infrared telescopes, the Vatican is at the forefront: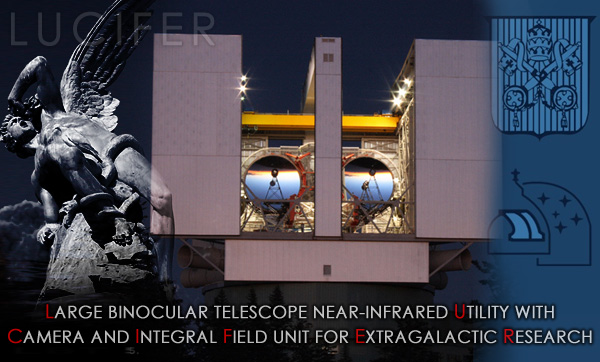 Therefore, given the ever-growing rumors about the Earth entering the asteroid cloud, which are trailing behind the Planet X that entered the solar system, one can think that the information of this plan has become the target of the hackers. That is, information about when to run to the bunker and escape. Xi or some other of his comrades might not have been told, so they decided to clarify everything on their own. But no one will tell us what the hackers have dug up, so we will have to wait and see.