The Best Paranormal Movies Since 2000
Paranormal films can capture the imagination like no other genre.
Whilst they are certainly not for everyone, a good horror movie can be the perfect way to spend an evening snuggled up on the couch hiding behind your favourite blanket. Paranormal films appeal to our most primal human instincts of curiosity, fear and deeper meaning, with very few other genres able to get such a visceral reaction as horror.
Of course, classics such as The Exorcist and Halloween are deservedly looked upon as true classics of the horror genre, yet we think that paranormal movies really came into their own in the 21st century, with the introduction of advanced technology and the obvious benefits this brings.
In this article, we will take a look at some of the very best paranormal movies since 2000, taking you on a journey through a selection of films. Some of these were huge commercial successes, others critics' favourites, but one thing unites them: they are all absolutely terrifying.
So, without further ado, our list of the best paranormal movies since 2000…
The Witch – 2015
The debut feature from Robert Eggers is perhaps the most critically acclaimed of any film on our list and, for our money, it is the best paranormal movie of the 21st century so far. Whilst debate among purists continues to rage over whether or not this slow-burning, understated and moody film is a true horror in the classic sense, the way in which The Witch unsettles and disquiets audiences make it a truly exceptional film.
Set in the northeastern United States, a region with a long tradition of bizarre superstitions around the supernatural, The Witch tells the story of a family of English Calvinists banished from their community and their subsequent struggle to set up a new life. Things begin to go catastrophically wrong and it soon becomes apparent that there are supernatural forces at work.
As both a parable on human nature and straight-up supernatural horror, The Witch has a devastating effect and is the kind of film you will be left thinking about long after the credits roll.
Paranormal Activity – 2007
Although a critical success for the most part, Paranormal Activity will surely go down as one of the biggest box-office coups in movie history. On a budget of just $11,000, director Oren Peli managed to create a movie that would go on to make more than $193.4 million in ticket sales. As a result, Paranormal Activity has since gone down as the single most profitable film ever made.
The genius of this 2007 horror lies in it's simplicity, with the found-footage conventions employed to chilling effect in the telling of the tale of a young couple haunted by a supernatural presence in their home. Both critics and audiences alike were left floored by what is to this day considered one of the scariest films ever made, something all the more impressive considering the movie's tiny budget and immense financial return.
The Conjuring – 2013
The film that spawned an entire universe and subsequent franchise is just as terrifying today as it was upon release. Starring Vera Farmiga and Patrick Wilson as paranormal investigators, this film draws brilliantly on classic haunted house conventions that have long spooked audiences across the globe.
The genius of The Conjuring lies in the work of director, James Wan, who drums up such a level of prickly tension throughout the picture that by the end you are left feeling deeply shaken. With that said, there's nothing particularly original about this movie and this is perhaps why it manages to be so effective. The Conjuring draws on our deepest fears and carries off the old-school Amityville-inspired scare-fest to a tee, perhaps even surpassing the original haunted house classic in quality and sheer terror.
Nowadays the film is maybe best remembered for one of the most terrifying dolls in film history. In fact, The Conjuring uses cliches such as these and a not-quite-ironic level of self awareness to devastating effect – instilling fear in audiences who know exactly what is coming yet who can never quite convince themselves that this, after all, is just a movie.
A photographer took a picture of an old house, but did not know that a woman lived there. No wonder – you can only see it in the photo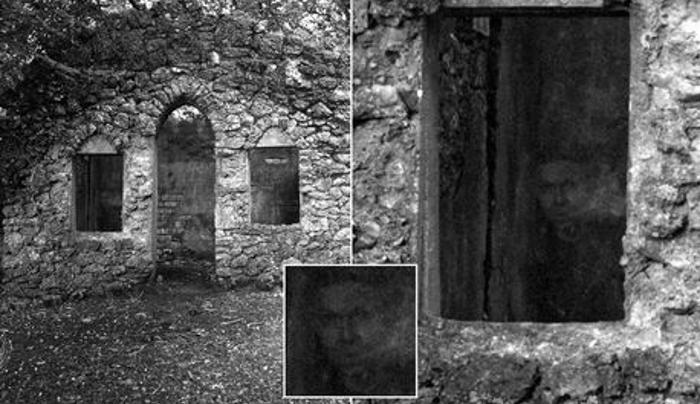 A Scottish resident took a photo of an abandoned building, and then could not believe his eyes when he looked at the finished photograph. From there the woman's face was looking at him, but the man is sure: there was no one in the ruins of the house. Finding an explanation for what he saw was not easy.
A photographer from Scotland, who wished to remain anonymous, decided to arrange an unusual photo session, Unilad writes.
His choice fell on several abandoned buildings that are located in one of the parks in the North Ayrshire region. After taking a couple of pictures, he went to the studio to print them, and then looked at the finished result.
Mysticism often happens in abandoned buildings , and the case with a man was no exception. In one photo, the Scotsman saw the ghostly silhouette of a woman looking at him from a window. However, the man assures that there was no one in the building, and he was alone in the ruins.
During the shooting, I did not feel anything unusual or anything otherworldly.
Despite the fact that the woman's face looks intimidating, he is glad that he managed to capture it. Moreover, the hero of the story shared the frame with all friends who adore mysticism and riddles.
I'm happy that I was able to capture something that looks like a ghost. I am even proud to be able to show photos to people who love riddles.
Many people, according to the photographer, are inclined to believe that this is a ghost, who love to talk to children so much, although the author of the picture himself is in no hurry to draw conclusions. He even looked at the frame under a microscope, but never came to the truth.
You can, of course, speculate, but the human brain makes us see familiar traits everywhere, especially if we look at them long enough.
Moreover, the photographer, according to him, does not really believe in ghosts and other mystical phenomena.
I don't like the term paranormal. As for ghosts, I don't know if they exist. I don't even know how to define them. What is it? Energy?
Camera recorded an extraneous movement in Massachusetts. And this sight is not for the faint-hearted
A Redditt user with the nickname grandslammer0891 from Mansfield, Massachusetts, posted a video from security cameras at a friend's house, which scared him and left users in disbelief.
The author of the video explained that his friend left home by the end of August, leaving four huskies in the care of a friend. He usually visited them during the daytime.
One day the owner of the apartment received a notification in the middle of the night that the camera recorded some kind of extraneous movement. At that time there were only dogs in the house.
The video captured the kitchen and part of the living room. A dog is lying on the sofa in the right corner, and you can trace the turns of the head by its ears. When her ears turn to the left, then in the dark you can see the transparent figure of a moving person.
The video puzzled users and caused a mixed reaction from them. Some could not find an explanation for what they saw and panicked slightly. The dog's head turns towards the ghost, which suggests that it also noticed the apparition.
"What is it, I saw it … with my own eyes. Does anyone else see this? Because it seems to me that I definitely saw something wrong. No no".
Others decided that a man had walked past the window on the right, and his shadow flashed on the left in the headlights. Some users even believe that a live person got into the frame.
"I hope your buddy has a gun. There was a real intruder. "
Some readers agreed that the ghost video is quite plausible, since Massachusetts is full of ghosts.
Paranormal researcher warns that Ouija boards can summon dangerous demons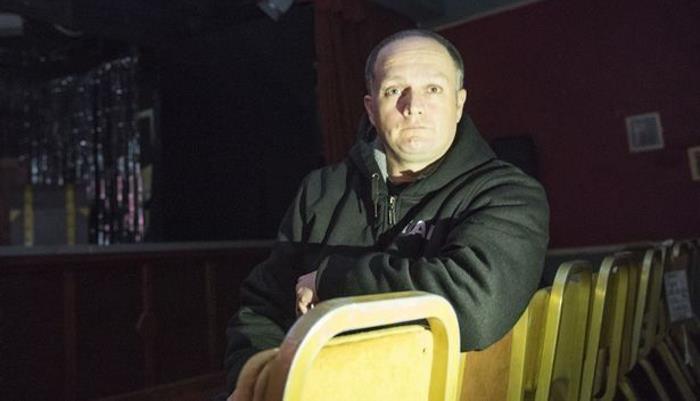 Paranormal researcher Paul Marsters criticized British retailer Poundland for selling Ouija boards as part of Halloween decor. He warned that only professional mediums should use the boards, and ordinary people can summon deadly demons. 
Paul, who is a member of True Paranormal Events UK, was stunned when he saw a £ 1 ($ 1.29) Ouija board in a local budget store.
 "Ouija boards are definitely not toys and should not be available to children to buy in stores on Halloween, let alone adults who are not trained in how to use them. It doesn't matter if they are plastic or wooden ", – quotes the words of the ghost hunter Hull Live. 
Paul Marsters explained that people can accidentally summon dangerous spirits that will torment their victim in the future and may even lead to suicide. 
"On Halloween night, the veil on the spirit world is very thin, and people only buy these boards for Ouija sessions on Halloween, so I'm afraid to imagine what will happen when these boards are in the wrong hands," the expert said. 
Poundland noted that Ouija boards can only be purchased by persons over 18 years of age. This item sold out quickly before Halloween due to its popularity.