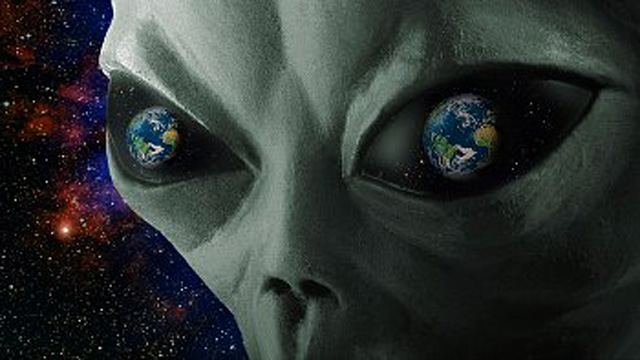 Late in the afternoon of Friday April 24, 1964 New Mexico police officer Lonnie Zamora was in pursuit of a speeding car just south of Socorro, when a loud roar and flash of light off to the right caught his attention and he broke off pursuit to investigate, thinking perhaps a dynamite shack had exploded.  Being as the hilly landscape obscured his view, Zamora drove his cruiser as close as possible, then climbed a small hillock in search of the source.  Cresting the hill the experienced police officer saw he was a hundred fifty yards from a car sized, egg shaped UFO on the ground with two occupants outside, apparently making repairs. I have a vivid memory of that day, back when I was just fifteen years old; listening to my transistor radio & shooting hoops in the backyard when the announcer read the story of Zamora's encounter in the nearby desert.  As I listened intently my skin became rippled with truth chills.  Everyone else calls them goose bumps which is just nonsense.  I call them truth chills because it is how your soul lets you know you are in the presence of some core truth…and I had a major outbreak that day!  I was already quite interested in the subject of UFO's to begin with before the story broke and hearing of this close encounter so close to home was like pouring gasoline on a smoldering camp fire.  That was it, I was hooked for life on the subject, and anything remotely connected to it.
During the ensuing years the pursuit of this subject has been the carrier frequency for my research and education about the real world behind all the lies we're constantly fed. As a general rule of thumb, the amount and complexity of official denials is usually pointing to exactly what is being hidden in the first place.  It certainly didn't take too long for me to understand that this particular rabbit hole goes way, way down there where the darkest and dirtiest truths are concealed from view.  When I finally found that core truth, it reared up and bit me right in the subconscious.  I was more than prepared to believe my government was lying thru their teeth about UFO's, but it backed me up for a moment of pause when I realized the government wasn't only lying about alien presence on Earth but was indeed being totally controlled by that alien presence.
I saw my first alien spacecraft in the skies above the southeastern Oklahoma town of Hartshorne in the summer of 1966.  I had traveled there with two friends from high school because the town was in the news as a hot bed of UFO activity.  As it was, the residents of this tiny rural town were logging daily low level daylight sightings of flying saucers for a period of many consecutive months.  I would have walked there if need be.  My friends and I stayed there for several days, camping out under the stars at night watching the skies.  To be sure, we had seen several strange lights far off in the distance or at high altitude, but nothing more, and we were feeling a bit gypped.  The daylight sightings seemed to have stopped during our visit, which made me somewhat suspicious.  The things we saw at night just weren't close enough, and we feared we might end up returning home with little more than mosquito bites. It was July 26, and our last night in Hartshorne, and we were depressed at striking out on the close encounter sighting we'd hoped for.  That evening there was a community sky watch in a huge open field on the edge of town.  The visibility was excellent and the weather perfect, nary a cloud in sight.  Because we were 200 miles from the nearest large city, the night sky was spectacular without all the washout from artificial lighting.  There were maybe 25 or 30 people present for the event, including the town's leading UFO enthusiasts, Mrs. Alta Claire Morgan, & Mrs. Bob Bookout, who owned the land we were on.  My friends and I were determined that if there was any activity we'd see and photograph it.  This was our last chance.  Some of the folks trailed off home after a couple of hours, and eventually it was just about a dozen of us true believers left.  Aboutmidnight or so Mrs. Morgan asked me if I thought 'they' were just sitting up there watching us and laughing.  I didn't share her degree of humor.  After so many hours of watching the night sky over this town it somehow looked brand new each time you looked up.  Suddenly someone yells out, "Hey look, there's two of them flying in formation!"  When we looked up sure enough there were two tiny white lights slowly moving together directly over the field we were in.  After a few seconds, we could tell the lights were getting closer, because they were getting bigger and brighter…when I looked thru my 10×50 binoculars I could clearly see both lights, one at each end of a massive cigar shaped "mother ship" type craft!!  Each light was illuminating a small area of the hull around it, and it looked like seamless pounded aluminum.
By this time everyone else had also realized this was one huge craft because there was not a human sound being made, and no one moved a muscle.  We watched as this huge ship floated silently down closer still to our position. Now we could see the whole thing clearly with the naked eye.  There was no thought of getting a picture, no thought at all as I just watched this thing come within 50 feet of the ground and fly slowly toward the distant tree line some 300 yards away.  As it headed away from us we had a stern view, with just the aft light visible.  When the ship arrived at the tree line, it pivoted 90 degrees to the west, and just hovered there above the trees for a period of five minutes giving us a wonderful side view profile of the craft.  Thinking back on it I suppose the twelve of us must have resembled the people on "Close Encounters" just standing there in silent awe in the presence of this otherworldly craft.  When it decided to leave, it again pivoted, back to the original heading, and just vanished!  It took less than 2 seconds for it to escape eyesight flying at treetop level. When you see something like that it instantly changes your entire world view.  You can never un-see the thing, so you have to make friends with it or it will drive you insane with cognitive dissonance.  Mind you this event took place several years before I discovered the truth and learned that the alien species controlling events on Earth are known as Archons.  We might not know of these Archons were it not for the Gnostic writings which originally described them in the Nag Hammadi.*  These 13 ancient codices somehow managed to survive totally intact despite repeated purges of information and knowledge down thru the ages.  You see, these Archons are masters of deception and manipulation, having created the artificial reality we currently live in; not entirely unlike the Matrix movie trilogy…in fact there are many who believe that those movies were made specifically to reveal this artificial matrix like reality.  As with any takeover, whether it be bold or surreptitious, there is always an agenda in place leading to the ultimate desired goal.  The reason the Archons have gone to such monumental lengths to conceal their presence &agenda, is because it's decidedly nasty, as in the permanently extreme.
Just like Chinese nesting dolls, the Archon agenda has concealed the truth of things by shrouding it with layer after layer of lies, deceits and obfuscations.  The Archons have captured the human race.  Let that sink in.  They captured the entire population of this planet.  It was done so gradually, with suc expert nuances as to be considered a masterpiece; that's how good their creeping assimilation is.  Researchers like John Lamb Lash believe that the Archons were present in this part of the galaxy even before the Earth was fully formed, and that seems to coincide with other lines of research that lead us into the part of our history that is the darkest and best kept secret.  That secret is that back when mankind was very, very young visitors from other worlds decided to 'uplift' our species, to accelerate our development by genetic intervention; they mixed their own DNA with that of early humans.  This was not done for the purpose of lifting us up to their level, but rather to create an entire race of slaves, to further their unholy agenda.  Now, all of this did not just happen in a vacuum so to speak; as there exists a kind ofconfederation of sentient, space-faring races in this galaxy.  Just as in star trek these various races sometimes are at cross purposes, and conflict ensues.  The ancient Indian text the Mahabharata relates the story of a massive war fought in the skies by star beings in flying ships called Vimanas. There were descriptions of terrifying  weapons sounding exactly like nuclear explosions…in ancient India
Some of the accompanying artwork leaves very little to the imagination as to what the story was referring to.  The point is I guess that some of these races seek to do whatever they wish at all times, and other races resist them when possible.  Turf is carved out, boundaries established and rules of engagement agreed to.  In the beginning this confederation of races decreed that Earth should be left alone to develop however it would, but the Archons had different ideas, and pushed the issue.  We of course have all come to know of races such as the Pleiadeans and Arcturians who seem to be peaceful, advanced and benign, and yes, they also operate upon this planet on this plane of existence, mostly as allies to us beleaguered earth folk.  Unlike the Archons, these other races tend to play by the 'rules' and are thus unable to just step in, although I cannot for the life of me see how doing so could possibly make things worse than they are now.                                                                         The reason the Pleiadeans and Arcturians don't come rolling in to kick some Archon ass is because of the universal law of non-infringement which demands non-involvement unless certain conditions exist.  I am fairly certain that one of those provisos is that we humans stand up for ourselves, and begin the fight.  How can we realistically expect these older, more advanced races to come to our aid when we won't do so ourselves? Kind of a good question, huh?  Makes sense too!  Maybe in the silence at the heart of things, if we don't rise up in defense of ourselves and our home world we don't deserve to keep it??  Let us not overlook what I think is a very key issue, a single question; why have the Archons worked so tirelessly to fool, deceive and hoodwink us?  To my mind it would have just been way easier to show up seventy or a hundred years ago and just take the place by sheer force, wouldn't you think?  So why all the bullshit matrix holographic reality crap, why all the tricks & mind games?   What if this is the only way they could take us over, by manipulating our emotions, brains and reality?  What would the Archons do if everyone suddenly saw them for what they are and began kicking some ass?  Is it conceivable that is something they cannot deal with?  I think it may be possible.  I think the Archons have pulled a galactic "Fonzie" maneuver on us, and we bought it just like Ritchie Cunningham.   What is the Archon agenda?  To answer that question you have only to take stock of everything you see going on around you in the world today.  As Jeff Rense concluded in a recent video, "We are being attacked from all sides."**  This presentation really sums it all up in one rather nasty eye opener, and is a must see in my humble opinion.  The Archon agenda can still be stopped because what they fear the most is exposure &disclosure…they can only win if we do nothing and give them what they want.  When you look at it realistically we really have no other option but to stand up and fight like only humans can because we already know what the Archons have in store for us if we don't. So what do we have to lose by picking a fight?  What's the worst that can happen?  I don't know about the rest of you out there but I would rather fight like hell and lose than just roll over & play dead.
Maybe the genes needed for that kind of courage have been bred out of us by our Archon overlords over the generations, leaving us with just enough to be efficient at killing each other over resources and treasure.  Perhaps we cannot exceed the limits of the genetic engineering which originally spawned our particular race of beings to be slaves, maybe it's expecting too much; they tell me I do that a lot.  I am not about to lower my expectations of humanity to comfort its deafening silence over these issues.  You see, we are made of sterner stuff than we think, and the Archons know that, and keep it from us at each turn of the screw.  Look around you…wouldn't you say humanity as a whole is behaving with a slave mentality…just like the elephant thinks he cannot roam free when tied to a lawn chair!  We have been conditioned and programmed to be passive, and submissive to authority for generations, and it's a hard thing to break free from, but not impossible.  We must try.
I know this does not paint a pretty picture to match with humanities residual self imagebut remember, "I only said it would be the truth."  Of course we don't want to believe that we were genetically engineered to be a slave race.  It revolts us to think that we have been slaves for generations, and will continue to be until the moment of our final breath. Our ego resists such thoughts and immediately dismisses them, and that might be OK until you pause to remember who it was that created and fed that ego…who conditioned it to think a certain way?
The truth is that we are stronger than that.  Humans have a strength these Archon parasites lack, its why they are here doing all this crap in the first place, it's their plantation and they're harvesting what they need from all of us.  Trouble is, the game has been running for so long parts are breaking down, revealing the darkly sinister machinations behind the facade of the illusionary world pulled over our eyes.  The slaves are waking up right on schedule at the end of the Kali Yuga, awakening to find that while humanity slept; parasites invaded, trying to steal our world away, and our very souls along with it, a package deal.  If the Archons had the wisdom of the Maya or the faith of Quan Yin then they would just know that you cannot hijack the eternal order of procession.  They would understand that as humans we are merely a physical manifestation, a vehicle as it were for a timeless, ageless, undying spark of Christ consciousness, and as such can never be enslaved, without our consent.
Once fully awakened and aware of the dire straits we are now navigating, the children of the fifth sun will unite with a single voice, a single purpose; and rise up in a furious rage against those who would be our masters for eternity.  Those who cannot abide the light of day exposing their agenda cannot stand against us once we are ONE, which of course is an anagram for NEO, because in this matrix, each of us has to be Neo.  Every one of us who knows the truth of this matter needs to pick up our light and join the fight.  Others have been fighting for us for decades, and when those warriors fall, it diminishes us all. The world seems a colder, more distant place without them…as it seems this night. The truth lays bare before us, we are out of time, and we can see what needs to be done. Yes, it's a decidedly nasty job that will throw lives into upheaval and chaos.  This struggle for the future of humanity will ravage us to the core and shatter most of our strongest held beliefs, let it!  Most of those beliefs are either backwards, or lies anyway so have done with them and rise up!  You can bet your paycheck that the Archons won't just pack up and leave without a fight, and they have avoided that fight because they know they can't win it!  Does that give you any ideas??
The only way the Archon agenda can prevail is if we fail to rise up to our highest potential, and aren't you tired of all the help the Archons give us in that regard?  These guys are cheap bullies because they use advanced mental abilities to accomplish mind control.  If you should ever encounter an Archon, he may well try to 'hypnotize' you by getting close and gazing directly into your eye.  The way to defeat that tactic is to stand your ground, and project all the love you can muster as you gaze directly into the Archon's left eye!  By doing this, you prevent him from taking control of your mind.  I know what you are thinking, and you are right…it takes a certain kind of courage to stay that cool in a face to face encounter, if it helps, just remember he fears you!  That is the key!! I don't go off chasing UFO's any more as I did in my earlier years for the same reason folks give up chasing tornadoes.  You get the same exact thrill every time you see one, but sooner or later your luck might just run out.  When you know that what is flying the craft you are seeing is dark and sinister, it takes a bite out of the thrill and replaces it with foreboding.  I can do without that feeling, don't much care for it.  Still, when you least expect it you catch a glimpse of another ship every so often.  For me the thrill of seeing them has been replaced by the constant reminder of who really controls events, and lives on this planet.  A real buzz kill to be sure.
 So, follow the bread crumbs, perform your due diligence, and decide for yourself which reality is real, and whether you will have the red, or blue pill.
[youtube https://www.youtube.com/watch?v=KfIALkA8tAU]
[youtube https://www.youtube.com/watch?v=U-RUEuHzdo4]
[youtube https://www.youtube.com/watch?v=su4lKL-uX_Q]
[youtube https://www.youtube.com/watch?v=loCoTx99yAg]
Here's Why Scientists Are So Dismissive Of UFOs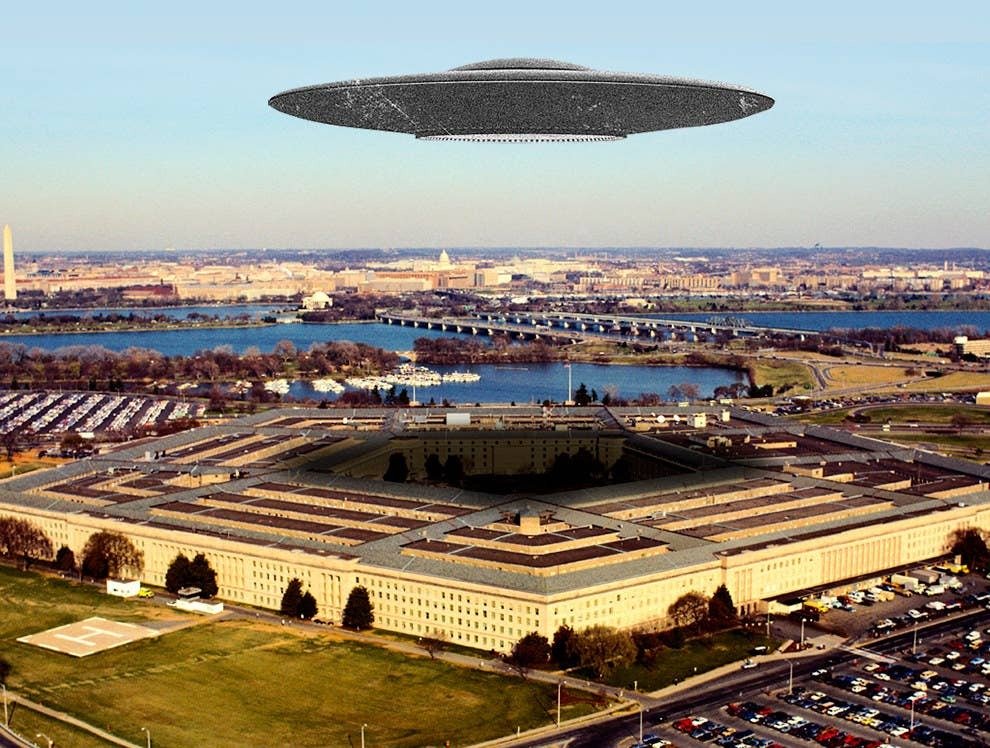 Our new alien overlords aren't likely to be landing anytime soon, sad to say, despite news reports of the Pentagon's secret UFO program.
A Department of Defense "Advanced Aerospace Threat Identification Program," which investigated sightings of mystery aircraft moving in impossible ways, thrilled UFO fans in reports this week in both the New York Times and Politico Magazine. Accompanied by released videos of military pilots expressing bafflement at artifacts on cockpit screens, the news seemed a respite from earthly concerns about death and taxes.
Lift the veil. Thanks @SenatorReid. #TheTruthIsOutThere #ToTheStars https://t.co/duyocSHJXJ

— John Podesta (@johnpodesta) 16 December 2017
But experts in real-life optical illusions expressed more caution, perhaps best summed up by astrophysicist Neil deGrasse Tyson telling CNN, "Call me when you have a dinner invite from an alien."
"Green flashes," "inversion," and "ghost" mirages have bedeviled fliers for decades. These illusions are created by different layers of the air acting like lenses. An optical effects archive maintained by astronomer Andrew Young of San Diego State University details the physics of such observations as seen by the eye, cameras, and video recordings. A "subsun," for example, is a remarkably bright solar reflection from ice crystals floating in the air. The reflection's circular or flattened shape could resemble a UFO.
Not all of the effects reported by news stories can be explained by mirages, optics expert Joseph Shaw of Montana State University told BuzzFeed News. "Reports of objects accelerating in different directions seen by pilots sounds different," as well as claims of fallen "alloys" collected by the Pentagon. But that doesn't mean the objects come from outside of our atmosphere.
"Certainly the Air Force should be trying to figure out phenomena reported by pilots," investigative writer Joe Nickell of the Center for Inquiry, who has investigated UFO reports for two decades, told BuzzFeed News. "But to immediately decide something unexplained is 'extraterrestrial' is just really unlikely."
Defense Department investigations into unexplained aerial phenomena date at least to the start of the Cold War, since the 1947 "Roswell Incident" crash of a secret spy balloon, Project Mogul, in the New Mexico desert.
Next time you're reading an article based off of records released through #FOIA, thank your local UFO researcher who helped make the law what it is today https://t.co/aKcYjgBp6n pic.twitter.com/uXOJITBjjY

— MuckRock (@MuckRock) 17 December 2017
Around the end of the Cold War, in the "X Files" era, reports of mystery aircraft picked up, security analyst John Pike of GlobalSecurity.org told BuzzFeed News, tied to early development of US stealth fighter and bomber planes. A long history of dubious reports since the 1960s lead him to conclude, "anyone who was paying attention to UFOs had too much time on their hands."One other source of skepticism about the Pentagon's UFO program is that it originated in the patronage of former Sen. Harry Reid of Nevada, and was contracted to Bigelow Aerospace, owned by an avowed believer in UFOs, Robert Bigelow. It reappeared in the news reports as a private effort headed by its former program director, Luis Elizondo, and supported by Blink 182 guitarist Tom DeLonge. Elizondo identified himself as a believer in extraterrestrials in the reports.
"I think it is telling that the program was initiated at the behest of Senator Reid and on behalf of a friend and constituent of his," Steven Aftergood of the Federation of American Scientists told BuzzFeed News. "If DoD had been genuinely concerned about the subject, I believe it would have undertaken the program on its own volition."
A Defense Department spokesperson, Laura Ochoa, confirmed to BuzzFeed News that it cancelled the $22 million program in 2012. "It was determined that there were other, higher priority issues that merited funding and it was in the best interest of the DoD to make a change," she said.
But that doesn't mean the government's search for aliens has stopped forever, she added: "The DoD takes seriously all threats and potential threats to our people, our assets, and our mission and takes action whenever credible information is developed."
Source www.buzzfeednews.com
Dark forest theory – contact with extraterrestrial civilizations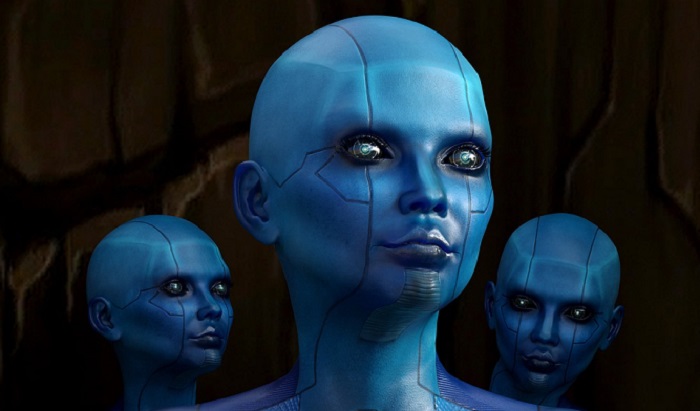 The question of whether we are alone in the universe arises as soon as it has been scientifically proven that the Earth orbits the Sun, and that there are many others besides our planet.
By the 21st century, mankind had already learned to enter the hidden corners of the cosmos, to find distant exoplanets (similar to Earth), to observe nebulae and black holes. But we still cannot ( officially ) find traces of an intelligent life.
All the scientists have discovered so far are the microscopic remains of the most primitive organic matter in Earth's meteorites. Are we alone in this huge cold world?
People try to find other civilizations by regularly sending radio signals to different parts of the Universe, but they don't get answers. Or, if they receive something, they don't understand what it is and whether it's a message from an intelligent life, or just reflective signals from comets.
According to the theory of Enrico Fermi (Fermi Paradox), presented in the 1950s, in many billions of years of the universe's development, life could theoretically occur in many places, but if we have not seen them yet, then perhaps we are the only such civilization.
A decade later, astrophysicist Frank Drake, creates a special formula based on many parameters which calculated the number of extraterrestrial civilizations in the galaxy. According to this formula, despite the fact that we do not see traces of these civilizations, there must be many of them.
Over the years, many theories have emerged that try to explain why all these civilizations do not come in contact with us, but rather, they are intentionally hidden from us.
One of the newest and most curious theories emerged in 2008 and bears the slightly ominous name "Dark Forest Theory."
This theory is revealed in Liu Qixing's science fiction novel of the same year. It is based on three claims:
1) All living creatures strive to secure their own survival.
2) There is no way to know if an unfamiliar life form will be friendly or try to destroy you.
3) Without guarantees to obtain accurate information about the dangers of this life form, the best thing for surviving is to remain hidden for as long as possible or to deliver the first preemptive strike yourself.
From all this, it follows that if extraterrestrial civilizations are stubbornly silent and do not respond to any attempts at contact, then they probably adhere to the "stealth" condition or they entered the war (preemptive strike) and were destroyed by its consequences.
Liu Cixin says:
"The universe is a dark forest. Every civilization, like an armed hunter, moves among the trees, carefully pushes its branches and tries not to make loud noises. This hunter tries to control himself and breathe as quietly as possible. The hunter must be careful because this forest is full of other hunters.
And if he encounters aliens, he will probably be attacked and killed, survival is the main thing. This is a picture of space civilization and it well explains the Fermi paradox. "
Cixin also explains that the resources of the universe are not infinite. Therefore, civilizations will try to conquer them earlier than others and destroy competitors. That is, any alien race for any other  alien race is a catastrophic threat.
Between their own representatives, these races can negotiate, as humans do on Earth. but with completely alien intelligent life forms, completely different rules are played, and the survival of the species is at stake.
This theory is supported by science fiction writer David Brin, and many others. Moreover, if we take this theory to be true, then it turns out that humanity is at great risk by sending radio signals to space. It's the same as in a dark forest full of dangers, to scream:
"I'm here! Come all here!"
The late Stephen Hawking also realized this danger and opposed attempts to seek contact with aliens, believing that this was essentially suicide. .
Maybe people are overly dramatic and vainly imagine extraterrestrial civilizations as ruthless predators?
However, if all these civilizations evolved in a way similar to humankind, which is very likely under similar chemical and biological conditions, then we must remember what the "civilized" people in our history did when they encountered less developed tribes.
Hollywood UFO stories are becoming much more realistic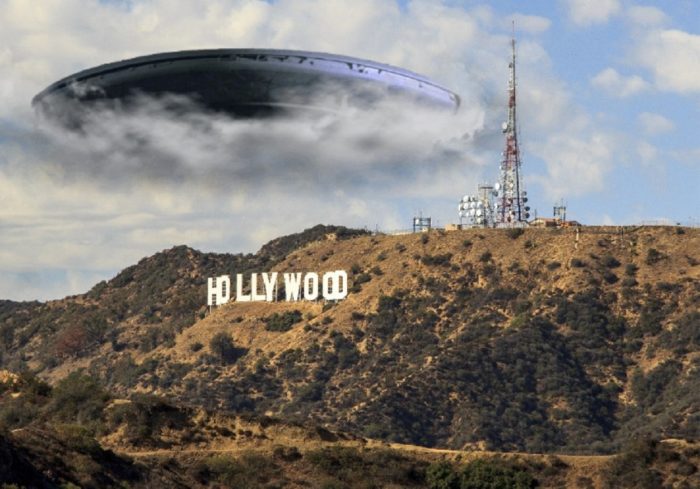 The Pentagon admits that UFOs are real. So Hollywood is doing a flurry of movies and TV shows about how we should look for them.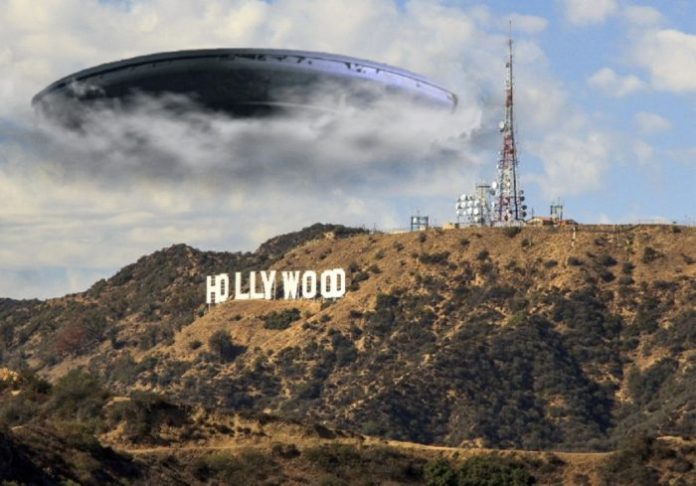 UFOs are everywhere and Hollywood noticed it. Talking about UFOs is no longer something conventional, with the former Blink-182 singer, Tom DeLonge, causing the US military to admit they have UFO videos.
Small and large screens have always shown aliens and UFOs. From movies like Close Encounters of the Third Kind to The arrival and even the franchise The Avengers, bizarre aliens and their vehicles arrived on Earth and this has caused audiences around the world to question the existence of extraterrestrials. But there is a greater focus on UFO hunters in Hollywood.
Robbie Graham, media critic and author of "Silver Screen Saucers: Sorting Fact from Fantasy in Hollywood's UFO Movies", said:
I think it's fair to say yes, and that this resurgence in popularity is a direct result of the 2018 Pentagon revelations, which captured the attention of mainstream media (in the U.S.) like no UFO story in decades. This helped to legitimize UFOs as a topic of dominant debate and opened up new lines of scientific and political research for TV producers who are always looking for new approaches to this enduring and popular subject.
Recent researches indicate that just over half of Americans believe that UFOs exist and a third believe they are alien spaceships. Graham is not entirely convinced that UFOs will be the next big thing. But he points out that young people are being drawn to the subject like never before.
Graham stated:
It seems that ufology is not as stupid as it was before, thanks to an influx in recent years of relatively young and modern researchers who were attracted to the subject through its new legitimacy. Ufology was once an old person's game; now it's a youth game.
In 2017, former Blink 182 frontman Tom DeLonge, publicly announced his UFO / technology / media company, To the Stars Academy, along with an article from New York Times announcing a secret Pentagon program designed to study anomalous phenomena. Young UFO enthusiasts have turned to social media, #UFOTwitter has become a real hashtag and the once invisible UFO speech has become incredibly public.
Aiden Gillen told the Motherboard in an interview:
I think people are more open to considering it a real phenomenon than just a psychological one.

I suppose you could have said this also in the 50s and 60s, in the age of science, that people would be more open to the idea that we are not alone in the universe. I am also fully aware of how unlikely we are to meet.
Gillen, known for playing Littlefinger's role in game of Thrones from HBO, interprets the Dr. J. Allen Hynek at the Project Blue Book of History Channel, what returns next week.
Blue Book Project is a fictional TV series about the Air Force's infamous UFO investigation program of the 1950s and 1960s with the same name.
Gillen said that humans are naturally curious about UFOs:
It is inevitable that you will ask yourself. This is something that people have been doing since we started supporting ourselves as a species. 'What's up there?' It's always been, 'What's up there?'
Although Gillen does not think the government should spend large amounts of money chasing UFOs, as there are more pressing problems, he thinks that talking about UFOs is no longer taboo.
He explained:
I think there is something that is getting cool about UFOs. It's easier to talk or reference [sobre eles]. I feel that Immediate Third Degree Contacts is one of the coolest films of the 70s, and when that role came out, I thought, "This is really cool ..
Although TV dramas like fictional Blue Book Project, UFO-themed programs still have a long way to go.
Graham said:
They depict presenters chasing lights in the sky in jeeps while wearing night-vision goggles and noisy walkie-talkies (radios). It is absurd and devoid of educational value. However, it doesn't have to be that way, and this wave of factual UFO TV shows is likely to reflect a more serious tone that the mainstream media has started to adopt on this topic. Certainly, UFOs are 'selling' like never before. They are a hot property in the TV area at the moment and everyone wants a slice.