The Annunaki will come back to Earth
An individual by the name of Stan Deyo who is reported to be a source from the Pentagon stated in an interview that there are signs that the Annunaki could be returning to the earth.
But who are the Annunaki and why do some believe they have been on the earth before. Also what signs are there that this race could be returning?
Well, to begin with. The Annunaki were documented as being an ancient group of individuals who over the years due to their wisdom and unusual acts were classified gods by many. But some also believe due to their knowledge and acts that they were aliens from another planet that came to the earth.
But is that as far as it goes, in other words. Could the Annunaki also have created mankind? This may seem like a question some don't want to contemplate, especially those who are highly religious. We believe in the Bible and a higher force known as God.
However, think for a minute which is God, where did he come from and why would he create mankind. As for the bible could the earlier passages be written by the Annunaki, as a way of documenting all they did.
Think of this for a moment isn't there a passage in the book Genesis a part of the old testament that clearly states: "And God said, Let us make man in our image, after our likeness…"
Wait a minute why is this known passage plural and not singular if God were just one entity wouldn't it read something like make God in my image or something to that effect. So, what if God as we know him was a group of beings that created us and perhaps did so for their research purposes as oppose to just one being doing so.
Just a thought, if this is true, the Annunaki did create mankind and were an advanced alien race apparently somewhere down the line they left the earth, but now some including Stan Deyo believe they are returning and do have proof to this effect that it could be happening.
PROOF OF THE ANNUNAKI RETURN
As Stan Dayo stated in an interview that is online that there are signs of the return of the Annunaki. First, two comets associated with the Annunaki who have also been known as the Sumerian Gods, ISON and Encke have been seen by astronomers as hoovering the earth.
These comets are named after two of the Sumerian Gods, and some believe a sign of the return. Then how many of us remember back in November of 2013 the strange phenomena seen in the sky.
This odd looking light wasn't seen by just one region but all over the globe and was caught on film by many, it even made the evening news because it was so odd to see. Now comes the big question if the Annunaki are coming back why now?
Well, it would depend on what position that is taken on this subject, some may think its to take over the earth, although some think that the Annunaki have always controlled the earth in some way.
Maybe it has to do with the fact that mankind has become more aware of what is going on in the universe and Annunaki now know they can no longer stay hidden. No one knows the reason not even those who believe that these are signs the Annunaki are coming.
FEAR OR NEW HOPE
So, if the Annunaki are coming is this cause for alarm? Well, let's remember whatever the reason if the Annunaki did create mankind they are technically the ones responsible for our lives. So, maybe there is nothing to fear.
But in times where the world seems to be totally on edge we as people need to find our hope. Let's remember how we respond to the Annunaki possibly returning or even how we treat one another is entirely up to us. It's time for us to realize that we are the ones in control of our lives, not any government sanction or even the Annunaki.
Pilot spots UFO hovering at 7,000ft over Las Vegas using night vision goggles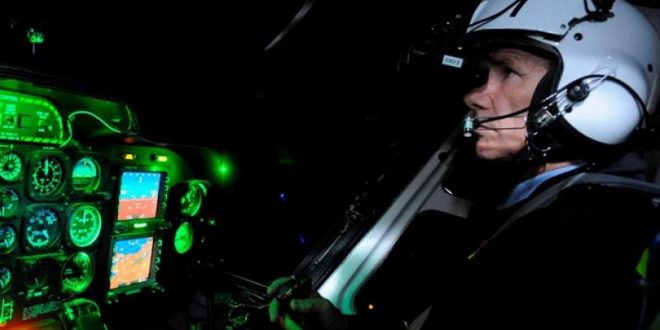 A PILOT'S incredible encounter with a UFO 7,000ft over Las Vegas has been caught in an audio recording.
While flying the Mercy Air 21 helicopter on Sunday, the pilot detailed how the unidentified object was hovering some distance away from his position.
However, the object was only visible through his night vision goggles.
During the radio exchange between the pilot and an air traffic controller, the man shared the bizarre sighting while flying over Las Vegas, Nevada, US.
He said: "Just to advise, it looks like I have some sort of object over the southern hills area looks to be about 7,000ft, could be a balloon or something along those lines.
"It's unlit so just advise."
The radio controller replied: "Okay, I'm not seeing anything in that area but that's not to say there's something not out there."
"I can only see it, I've got night vision goggles on, I can only see through the goggles," the pilot replied.
The seemingly amazed controller answered: "Ooh, that's awesome."
There were no details provided in order for a further investigation to go ahead.
Mercy Air operations base – where the helicopter flew out of – told Air Methods headquarters not to provide comment or allow access to the pilot who was talking on the radio, The Drive reported.
YouTube conspiracy channel Secureteam10 uploaded the video yesterday, proving popular after gaining some 84,000 views.
One person claimed: "More and more people are coming out and putting their jobs on the line.
"We might be getting somewhere."
Another added: "Las Vegas is around the Area 51 so I think its a UFO/Aliens."
"It was invisible camouflage they are way smarter than us but not smart enough for night vision." a third claimed.
The sighting remains a mystery.
Source: The Star
"Between us": Aliens from other dimensions visit us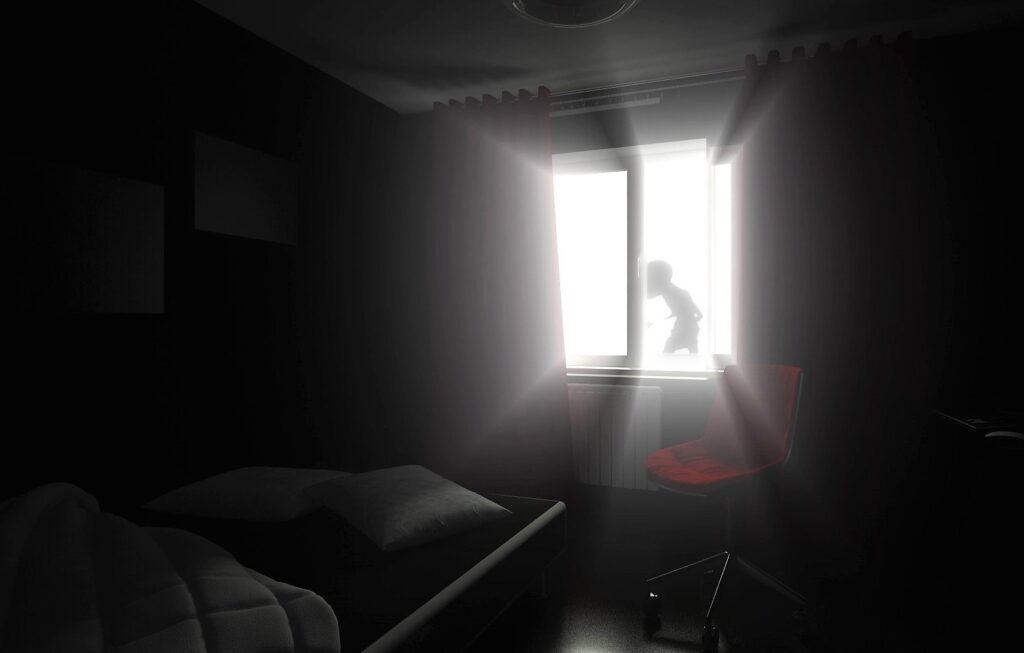 Have you ever had a chill running down your back, fear, or cold sweat before a disturbing presence that is close, but you do not see, and do not know how to explain at that time? 
Anyone will tell you that they are ghosts that hover around you. But do not forget the idea that it can be something that goes beyond that insubstantial thing that can be an entity of that nature.
What would you think, if we told you that there may be specters of other alien dimensions, leaving aside ghosts-entities that may be relatives or friends who died and appear in dreams or perhaps feel their presence intuitively?
And that we are, without knowing it, before space-time anomalies that allow the entrance of spectra of alien dimensions where their appearance is not appreciated by our eyes.
Suppose that these spectra of other alien dimensions can move around our environment, generating stress, and of course fear.
But, have you ever heard footsteps in your house when no one is present, or inexplicable noises such as banging or strange sounds. You can be subtle or quite noisy.
Doors that close inexplicably. Or you hear that they open and close. Go to the room, it is open or closed when you are sure of the position in which it was left. Or dining room or kitchen chairs that seem to have been moved.
Of lights that go out and light themselves, and when you are not, you know that you left them in one way and you find them in another. Or as often happens with televisions, radios and other electronic devices.
The sensation of strange aromas or perhaps sounds on the walls without you finding an apparent cause, especially at night.
And it turns out you're never a witness to the phenomenon when it takes place.
Who has not had the experience of not finding an object such as car keys? Surely they should be where always and disappeared. And time later, they reappear in the place where you put them first.
Or they do not appear for days or even weeks. And you find them at the least expected moment. The appearance of an inexplicable and fleeting shadow, seen from the corner of the eye. We give them, by intuition, a vaguely human, or smaller form.
Strange behaviors of animals; dogs that bark at something that can not be seen, hide for no apparent reason or refuse to enter a place and cats that can look at something that crosses a room.
Will it be that negative emotions such as anger and greed, among others, attract them? Will they be free from these spectra if we behave with a higher spiritual level, or what is the same if our acts are peaceful?
But let's go a little further from the occurrence of such strange events. And what if these can be some kind of signal or message that we can not understand? What do you think? comment below.
Blink-182's Tom DeLonge Has a New History Channel Show About Aliens
"Unidentified: Inside America's UFO Investigation" premieres in May
Former Blink-182 guitarist Tom DeLonge has executive-produced a new limited series for the History Channel about—you guessed it—aliens. "Unidentified: Inside America's UFO Investigation" is a six-part, one-hour series that will premiere in May. The series will feature interviews with Luis Elizondo, a former military official and Special Agent-in-Charge of the Pentagon's Advanced Aerospace Threat Identification Program (AATIP). (Elizondo is currently Director of Global Security & Special Programs at the To The Stars Academy of Arts & Science, the UFO research organization co-founded by DeLonge.) Watch a teaser trailer below.
This is the second show about aliens DeLonge has announced in recent months. December 2018 saw the announcement of "Strange Times," a fictional series for TBS based on DeLonge's graphic novel of the same name. His last full-length album with Blink-182 was 2011's Neighborhoods; he departed the band in 2015 and was replaced by Matt Skiba (Alkaline Trio).
Source: pitchfork.com