The 4th State of Matter Is The Most Amazing And Full of Potential. Here's Why. –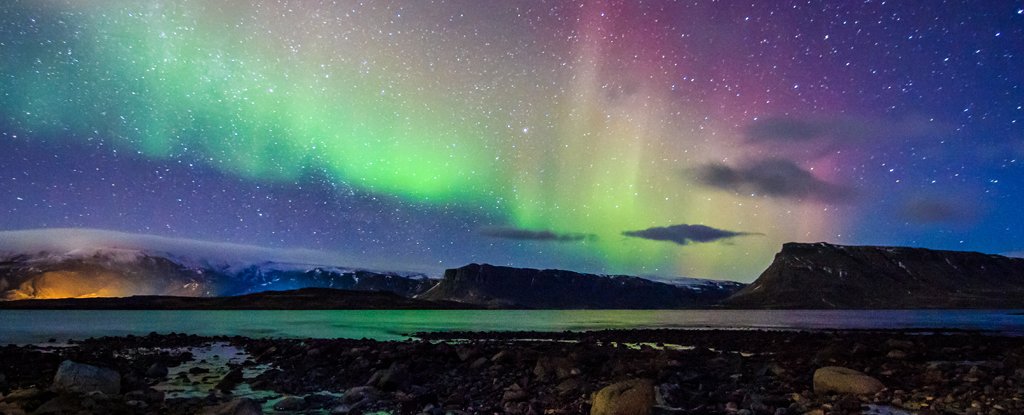 When I was at elementary school, my teacher told me that matter exists in three possible states: solid, liquid and gas. She neglected to mention plasma, a special kind of electrified gas that's a state unto itself.
We rarely encounter natural plasma, unless we're lucky enough to see the Northern lights, or if we look at the Sun through a special filter, or if we poke our head out the window during a lightning storm, as I liked to do when I was a kid.
Yet plasma, for all its scarcity in our daily lives, makes up more than 99 per cent of the observable matter in the Universe (that is, if we discount dark matter).
Plasma physics is a rich and diverse field of enquiry, with its own special twist. In some areas of science, intellectual vitality comes from the beauty of grand theories and the search for deep underlying laws – as shown by Albert Einstein's account of gravity in general relativity, or string theorists' attempt to replace the Standard Model of subatomic particles with tiny oscillating strands of energy.
The study of plasmas also enjoys some remarkably elegant mathematical constructions, but unlike its scientific cousins, it's mostly been driven by its applications to the real world.
First, though, how do you make a plasma?
Imagine heating up a container full of ice, and watching it pass from solid, to liquid, to gas. As the temperature climbs, the water molecules get more energetic and excitable, and move around more and more freely.
If you keep going, at something like 12,000 degrees Celsius the atoms themselves will begin to break apart. Electrons will be stripped from their nuclei, leaving behind charged particles known as ions that swirl about in the resulting soup of electrons. This is the plasma state.
The connection between blood and 'physical' plasma is more than mere coincidence. In 1927, the American chemist Irving Langmuir observed that the way plasmas carried electrons, ions, molecules and other impurities was similar to how blood plasma ferries around red and white bloodcells and germs.
Langmuir was a pioneer in the study of plasmas; with his colleague Lewi Tonks, he also discovered that plasmas are characterised by rapid oscillations of their electrons due to the collective behaviour of the particles.
Another interesting property of plasmas is their capacity to support so-called hydromagnetic waves – bulges that move through the plasma along magnetic field lines, similar to how vibrations travel along a guitar string.
When Hannes Alfvén, the Swedish scientist and eventual Nobel prizewinner, first proposed the existence of these waves in 1942, the physics community was skeptical.
But after Alfvén delivered a lecture at the University of Chicago, the renowned physicist and faculty member Enrico Fermi came up to him to discuss the theory, conceding that: 'Of course such waves could exist!' From that moment on, the scientific consensus was that Alfvén was absolutely correct.
One of the biggest motivators of contemporary plasma science is the promise of controlled thermonuclear fusion, where atoms merge together and release intense but manageable bursts of energy. This would provide an almost limitless source of safe, 'green' power, but it's not an easy task.
Before fusion can occur here on Earth, the plasma must be heated to more than 100 million degrees Celsius – about 10 times hotter than the centre of the Sun!
But that's not even the most complicated bit; we managed to reach those temperatures and beyond in the 1990s. What's worse is that hot plasma is very unstable and doesn't like to stay at a fixed volume, which means that it's hard to contain and make useful.
Attempts to achieve controlled thermonuclear fusion date back to the early 1950s.
At the time, research was done secretly by the United States as well as the Soviet Union and Great Britain. In the US, Princeton University was the fulcrum for this research.
There, the physicist Lyman Spitzer started Project Matterhorn, where a secret coterie of scientists tried to spark and contain fusion in a figure-8-shaped device called a 'stellarator'.
They didn't have computers, and had to rely only on pen and pencil calculations. While they didn't solve the puzzle, they ended up developing 'the energy principle', which remains a powerful method for testing the ideal stability of a plasma.
Meanwhile, scientists in the Soviet Union were developing a different device: the 'tokamak'. This machine, designed by the physicists Andrei Sakharov and Igor Tamm, employed a strong magnetic field to corral hot plasma into the shape of a donut.
The tokamak was better at keeping the plasma hot and stable, and to this day most of the fusion research programmes rely on a tokamak design. To that end, a consortium of China, the European Union, India, Japan, Korea, Russia and the US has joined together to construct the world's largest tokamak reactor, expected to open in 2025.
However, in recent years there's also been a renewed enthusiasm for stellarators, and the world's largest opened in Germany in 2015. Investing in both routes to fusion probably gives us our best chance of ultimately attaining success.
Plasma is also entangled with the physics of the space around Earth, where the stuff gets carried through the void on the winds generated in the upper atmosphere of the Sun.
We're lucky that the Earth's magnetic field shields us from the charged plasma particles and damaging radiation of such solar wind, but our satellites, spacecraft and astronauts are all exposed. Their capacity to survive in this hostile environment relies on understanding and accommodating ourselves to the quirks of plasma.
In a new field known as 'space weather', plasma physics plays a role similar to that of fluid dynamics in terrestrial, atmospheric conditions.
I've devoted much of my research to something called magnetic reconnection, where the magnetic field lines in the plasma can tear and reconnect, which leads to a rapid release of energy.
This process is believed to power the Sun's eruptive events, such as solar flares, although detailed comprehension remains elusive. In the future, we might be able to predict solar storms the way that we can forecast bad weather in cities.
Looking backward, not forward, in space and time, my hope is that plasma physics will offer insights into how stars, galaxies and galaxy clusters first formed.
According to the standard cosmological model, plasma was pervasive in the early Universe; then everything began to cool, and charged electrons and protons bound together to make electrically neutral hydrogen atoms.
This state lasted until the first stars and black holes formed and began emitting radiation, at which point the Universe 'reionised' and returned to a mostly plasma state.
Finally, plasmas help to explain some of the most spectacular phenomena we've observed in the remotest regions of the cosmos. Take far-away black holes, massive objects so dense that even light can't escape them. They're practically invisible to direct observation.
However, black holes are typically encircled by a rotating disk of plasma matter, which orbits within the black hole's gravitational pull, and emits high-energy photons that can be observed in the X-ray spectrum, revealing something about this extreme environment.
It's been an exciting journey for me since the days I thought that solids, liquids and gases were the only kinds of matter that mattered. Plasmas still seem rather exotic, but as we learn to exploit their potential, and widen our view of the cosmos, one day they might seem as normal to us as ice and water.
And if we ever achieve controlled nuclear fusion, plasmas might be something we can no longer live without.
This article was originally published at Aeon and has been republished under Creative Commons.
The goal of human civilization is to create AI and disappear?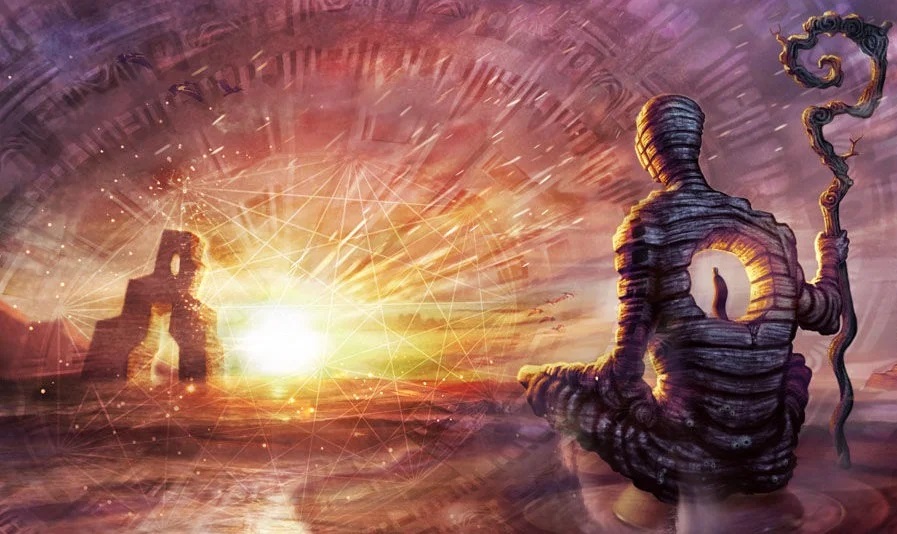 Various sources often talk about civilizations that lived long before us. They all developed, prospered for a while, and then disappeared in an incomprehensible way.
What is the reason for their decline, we probably will not know. All we can do is admire the remains of stone buildings, over which time has almost no power.
While looking for an answer, we somehow accidentally stumbled upon an interesting saying about the life of Japanese samurai: "A samurai has no goal, but a path." In the end, the "path of the samurai" ended in what is known – death. The path of any civilization ended in the same way.
If you look at the issue through the prism of a samurai saying, then there is no point in looking for why and how civilization ended its existence. Probably, the process itself and its result are important here. But to whom is it important and what result does it expect?
Mysterious director
Apparently, behind the curtains of this "ancient theater" there is a mysterious "director" who periodically makes necessary adjustments to the history of civilization.
To figure out what's what, you need to look at current trends in science. Where does a person strive with such an irresistible desire to "play God." This attracts him and at the same time frightens him, but in no way turns him away from the intended path. Most likely, artificial intelligence (AI) is the purpose of our civilization's existence.
About 50 years ago it would have seemed nonsense, but to someone, perhaps even now. However, if you trace the last 100 years of the life of our civilization, you get the feeling that most of the discoveries were given to mankind at the same time. A powerful leap has taken place in a hundred years. Why did it happen?
At the beginning of the last century, scientists recognized the existence of fields that have memory and the ability to store and transmit information. It is very likely that such or a similar field can be around the Earth and, more interesting, possess intelligence. Isn't this the same "Director" hiding behind the screen of the "ancient theater"?
If this is so, then at a certain moment the "Director" gives the selected scientist "access" to certain knowledge (perhaps even in a dream, like Mendeleev), and another scientific breakthrough occurs in the world. Step by step, discovery after discovery, humanity is steadily moving towards the creation of AI. The trend is already well visible.
AI is probably the next "Babylon", which will combine all the knowledge, culture and accumulated experience of civilization. In the future, the neural network will enter into a connection with the general information field and leave humanity without knowledge, technology, and even a spoken language. This will be the next decline of civilization. And the "Director" will receive another array of new data (experience) in order to start creating a new civilization.
If someone believes that past civilizations ended in large-scale conflicts, then most likely this is already the consequences of "turning off" AI.
Co-founder of Skype talked about the threat of AI to humanity
One of the creators of the Skype internet call service, Jaan Ta
llinn, said that the development of artificial intelligence (AI) threatens humanity. According to him, humans face three key threats, but it is AI that should be feared most of all, the expert said.
Tallinn explained that at the moment, no one can predict what development AI will achieve in the next decades. In addition, the fact that scientists are creating artificial intelligence that can form a new AI without human intervention is also a cause for concern.
In addition, as the co-founder of the popular video calling service noted, the development of synthetic biology also causes concern. According to him, this direction in science allows the creation of artificial DNA sequences and biological systems that may not exist in nature.
Tallinn also drew attention to the fact that he fears we are entering an era of "unknown unknowns", things that people are not even able to imagine right now.
Volkswagen robot will autonomously charge cars: a working prototype presented
The renowned German car manufacturer announced a new development. This time, engineers have created a unique robot capable of autonomously charging electric vehicles. 
For more than a year, specialists have been developing this project, but only now the concern was ready to demonstrate the first working prototype. The robot is ready to charge electric vehicles and has shown the high efficiency of this process.
It is called the Mobile Charging Robot, and experts have already compared it to the R2-D2 droid from Star Wars, including squeaks and clangs. Indeed, there is a similarity. Before implementing this idea, the engineers decided that robots should be allowed to charge cars parked in large residential complexes.
This will save their owners from leaving in order to find a gas station. Another advantage is that large parking lots and garages do not have to contain several expensive charging points for electric cars. The car company said in a press release that the robot works exclusively autonomously.
It independently controls and interacts with the vehicle being charged. It opens the cover of the charging socket and independently connects the power plug, then disconnects it. The robot looks like a trailer, which is a mobile energy storage.
It is capable of charging multiple electric vehicles at the same time. Despite the fact that the manufacturer confidently praises its concept, experts saw inefficiency in the fact that first it is necessary to charge the robot's battery, which is then used to recharge electric cars.
Volkswagen Group Components CEO Thomas Schmall noted that creating an efficient charging infrastructure for the cars of the future is an important step in the company's development.
Its engineers focus on finding solutions to avoid costly do-it-yourself measures. The mobile robot is only part of the concept that will continue to be developed.
This video will forever change the way you think about time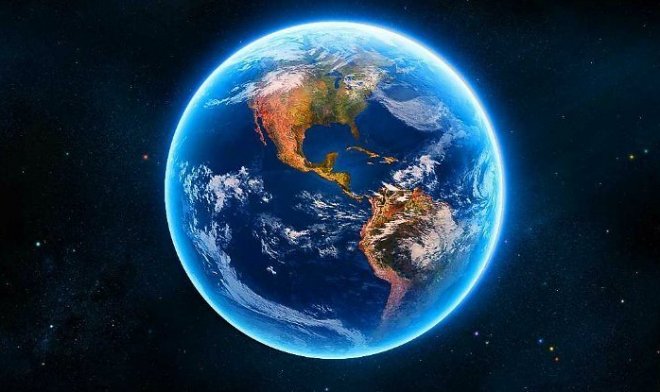 Business Insider, one of the world's leading news portals, made a three-minute video that depicted the Earth's timeline as a journey from Los Angeles to New York.
So, the beginning of the journey is 4.54 billion years ago, when the Earth was formed from the accumulation of gases and stardust. After some time, a significant event occurs – a giant space body crashes into the still not cooled Earth, as a result of which the breakaway part becomes its satellite – the Moon.
Further, the route runs through the mountains of Arizona, formed about 3.95 billion years ago. A few more kilometers to the east and we are at the 3.8 billion year mark. This is where the first evidence of life in the form of replicating molecules appears.
The next "stop" Kansas – 2.7 billion years ago. Cyanobacteria that produce oxygen appeared on Earth. It took the next 200 million years for the atmosphere of our planet to accumulate sufficient reserves of this most important gas.
Halfway through, we reach Pennsylvania. We are separated from it "only" by 660 million years. Life is developing rapidly: the Earth is covered with vegetation, amphibians are evolving. Unusual time travel is coming to an end – to the point "Now". By the time the dinosaurs become extinct, we finally reach the outskirts of New York.
And where is the most important thing – people? To find out, you need to carve out three minutes and watch the entire video.
Source: Business Insider