The 12 Most Awful Products Made By Monsanto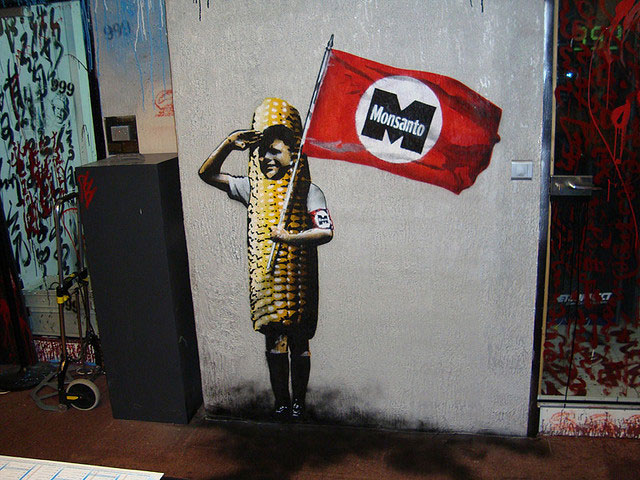 by Mark DeNicola
When it comes to pretty well every health-related alternative media platform, the agricultural mega-giant Monsanto is more than a recurring subject. On Collective Evolution alone you'll find over 9 pages worth of articles at least loosely addressing the company by simply typing "monsanto" into our embedded search.
The reasoning as to why this multinational agrochemical and agricultural biotechnology corporation is such a hot topic is more than well-documented by this point. It's so well-documented that an entire global march has been founded in protest to the stance and actions taken by this company, the March Against Monsanto. However the focus of this article is to shed some light on some of the most harmful products that Monsanto has had at least a part in bringing to market, some of which they still stand by to this day.
Originally put together by GMO Awareness, here are the 12 most awful products made by Monsanto:
1. Saccharin
What is it? – Plain and simple saccharin is an artificial sweetener. Around since the 1800′s, saccharin did not become widely popular as an alternative to sugar until the 20th century -thanks in large part to the efforts of Monsanto whose initial intention as a corporation was to produce saccharin for Coca-Cola. (1)(2)
Why is it bad? – Initially praised for its ability to provide sweetness without the calories, saccharin fell under fire in the 1970′s when a study revealed that saccharin caused cancer in test rats and mice -causing it be listed on the NIH's carcinogen list. However, after mounting pressures, the study was disregarded as flawed in its conclusions, the sweetener was removed from the list and can to this day be found in a lot of what we consume. (1)
Where is it being used? – Drinks, candies, cookies, medicines, gum, fruit spreads, toothpaste and more.
2. PCB's
What is it? – PCB's (polychlorinated biphenyls) belong to a family of manmade organic chemicals known as chlorinated hydrocarbons. They were first used by Monsanto in the 1920′s to produce coolant fluids for widely used electric transformers, capacitors and electric motors. They were domestically manufactured from 1929 to 1979 at which point they were banned. (1)(3)
Why is it bad? – PCB's have been linked to causing cancer as well as contributing to a number of adverse health effects on the human immune systems, reproductive systems, nervous systems and endocrine systems. (3)
Where is it being used? – Banned since 1979, PCB's are no longer being used, but their damage continues to persist as a 2011 study showed that it is still being found in the blood of pregnant women. (1) Prior to the ban PCB's were found in widely used items such as, but not limited to: cable insulation, caulking, plastics, adhesives and oil-based paints. (3)
3. Polystyrene
What is it? – Still widely used to this day, polystyrene is a synthetic polymer. Polystyrene production became a focus of Monsanto's in 1941. (1)
Why is it bad? – Polystyrene is non-biodegradable and is responsible for the most total hazardous waste worldwide. Chronic exposure to it has also been tied to depression, headache, fatigue and weakness. (4)
Where is it being used? – Literally everywhere, but most commonly in food packaging where it is known as styrofoam. It has solidified its place in the market as being more durable than paper products and most cost efficient than plastic (which isn't much better for the environment).
4. Nuclear Weapons
I don't think these need much of an explanation as to what they are, why they are bad or where they are being used, but it is interesting to know Monsanto's involvement. Shortly after they acquired Thomas & Hochwalt Laboratories, Monsanto developed a department that played a key role in the Manhattan project from 1943 to 1945. The Manhattan Project was responsible for producing the first atomic bombs for the second world war. (1)
5. DDT
What is it? –  DDT (dichlorodiphenyltrichloroethane) was a commonly used pesticide designed to combat malaria-transmitting mosquitoes. Monsanto just happened to be one of the first manufacturers of the insecticide that would fall under heavy scrutiny. (1)(6)
Why is it bad? – Banned in 1972, DDT has been linked to damaging the liver, reducing reproductive success and temporary damages to the nervous system amongst others. (6)
Where is it being used? – Unfortunately DDT can often take more than 15 years to break down and is still being found in some soils and many waterways. Our exposure to it would more than likely come through consuming contaminated fish, crops, or through atmospheric deposition. (6)
6. Dioxin
What is it? – Dioxins are a group of chemically-related compounds that some see as amongst the most toxic chemicals known to science. Monsanto found themselves involved in 1945 when they began promoting the use of chemical pesticides in agriculture. (1)(7)
Why is it bad? – Dioxins are most notably bad for their ability to accumulate in the food chain, and an EPA report once confirmed dioxins as a cancer hazard to humans. (7)
Where is it being used? – Rather than used, dioxins are primarily being found in meat and dairy products due to how integrated they have become within the food chain. (7)
7. Agent Orange
What is it? – A herbicide/ defoliant primarily used as a form of chemical warfare during the Vietnam War.  Monsanto conveniently happened to be one of the two major manufacturers of the lethal weapon. (1)
Why is it bad? – Agent Orange is said to be responsible for over 400,000 deaths and 500,000 birth defects with over a million suffering from health problems of some kind. Agent Orange's issue lay in its dioxin contamination -something that Monsanto apparently knew about when it sold it to the US Government for use in war. (1)(8)
Where is it being used? – The implications of Agent Orange in Vietnam are still being felt with a formal clean-up effort not beginning until 2012. A shocking side note is that some chemicals found in Agent Orange can still be found in certain herbicides being used today. (1)
8. Petroleum-Based Fertilizers
What is it? – As the name suggests, petroleum-based fertilizers are a type of material applied to soils or plant tissues to aid in their development. Monsanto got themselves involved in 1955 after purchasing a major oil refinery. (1)
Why is it bad? – Petroleum-based fertilizers have been known to destroy beneficial soil micro-organisms. This destruction eventually sterilizes the soil making it fully dependent on an external stimulant to produce. (1)
Where is it being used? – In farms across the globe since they are noted to give farmers a greater degree of control of what they grow and how it turns out. (9)
9. RoundUp
What is it? – RoundUp herbicide, also known as Glyphosate (a major component of Monsanto's RoundUp herbicide) is the most widely used herbicide around the world. (10) It was in 1970 that Monsanto founded their agricultural chemicals division with RoundUp being their prized herbicide. (1)
Why is it bad? – Glyphosate has been linked to cancer in several studies due to its properties as a potential endocrine disruptor -chemicals that can interfere with the hormonal system of mammals. These disruptors can cause development disorders, birth defects and cancerous tumours. (10)
Where is it being used? – RoundUp is approved and still widely used today to destroy and control weeds. It can be found in our groundwater, soil, streams and even in the air. (1)(10)
10. Aspartame
What is it? – Like saccharin, aspartame is another artificial sweetener used as a sugar substitute in food and drinks. Monsanto managed to get themselves involved in 1985 when they acquired the primary company responsible for aspartame's manufacture. (1)(11)
Why is it bad? – Rather than delve into this I highly suggest you check out any of the following articles related to aspartame that we have already released:
1. Aspartame: The Bitter Truth Behind This Toxic Sweetener
2. The Shocking Story of How Aspartame Became Legal
3. Aspartame Damages The Brain At Any Dose

Where is it being used? –  Aspartame is still widely used and can be found in diet sodas, yogurts, gum, sauces, drink powders, cereals and much more. (12)
11. Bovine Growth Hormone (rBGH)
What is it? – Developed by Monsanto rBGH is a genetically modified hormone that is injected into dairy cows to produce more milk. (1)
Why is it bad? – By artificially increasing milk production, rBGH also raises the levels of pus, antibiotic residues and a cancer accelerating hormone called IGF-1.  When consumed by humans it continues to act as a cancer accelerator and has been linked to breast, colon and prostate cancer. (1)(13)
Where is it being used? – rBGH is still being used to this day and is normally injected into dairy cows every other week. (13)
12. GMOs
What is it? – This certainly requires no explanation and it's widely known that Monsanto is at the foundation of it. In the early 1990′s, Monsanto began their initiatives that still continue to this day under the belief that they help "feed the world."
Why is it bad? – As I did with aspartame, I will instead give you a series of articles to look at rather than delve into the depths of what make GMOs bad:
1. 5 Myths That GMO Companies Want You To Believe
2. 10 Scientific Studies Proving GMOs Can Be Harmful To Human Health
3. New Study Links GMOs To Cancer, Liver/Kidney Damage & Severe Hormonal Disruption
Where is it being used? – GMOs are prevalent in many crops but most notably in sugar beets, potatoes, corn, tomatoes, squash, golden rice, soybeans, salmon and animal feeds.
Source:
Havana Syndrome again? CIA officers are mowed down by a mysterious disease
A CIA officer in Moscow experienced symptoms of the so-called "Havana syndrome" in 2017. This became known to The New York Times with reference to sources in diplomatic circles.
CIA officer Mark Polimepulos, who helped lead covert operations in Russia and Europe, complained about the manifestation of mysterious symptoms. According to the newspaper, in December 2017, he felt severe dizziness, which later developed into a prolonged migraine, forcing him to retire. At that time, Polymerpoulos was 48 years old.
It is noted that such a case was not the only one. Similar symptoms were experienced by the staff of the American ambassadors in Cuba and China in 2016-2018. However, the exact number of cases and the place where this happened is not named. It is alleged that the US diplomats have tried to influence in a similar way around the world.
At the same time, the US State Department was unable to establish an unambiguous reason that caused the "Havana syndrome." Among other things, it was assumed that the diplomats may have been exposed to an unidentified sound effect.
In 2017, it was reported that, beginning in late 2016, American diplomatic officials and their relatives in Cuba began to complain of symptoms such as hearing loss, nausea, headaches and balance disorder. 
The Associated Press received audio footage of the attack and described the harassing sounds as "the high-pitched sound of crickets combined with fingernails scratching on a board." Then the American government suggested that Russia or China could be the culprit.
Many victims are still undergoing rehabilitation. Specialists from the University of Pennsylvania performed magnetic resonance imaging and revealed visible changes in the structure of the brain in the diplomatic missions.
Differences were found in 23 men and 17 women who complained of health problems while on diplomatic duties in Havana. Scientists have yet to figure out what causes the unusual symptoms.
How Russia and the United States nearly started a nuclear war in 1995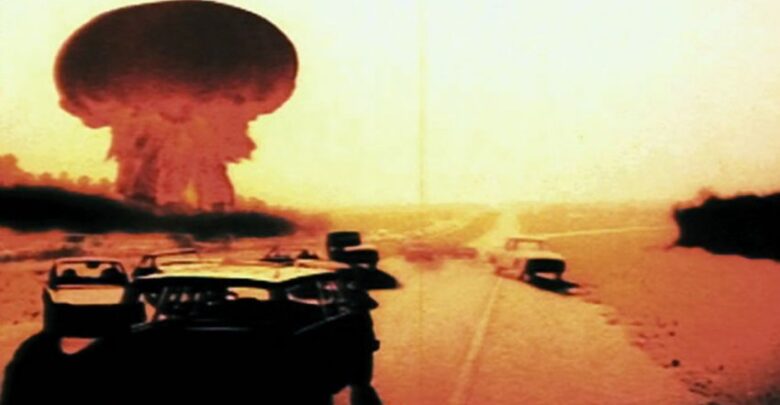 The Norwegian meteorological rocket incident remains the only time in history that the Russian president has activated his nuclear briefcase.
On January 25, 1995, Doomsday could have come in the world: the Russian Federation was preparing to launch a nuclear strike on the United States. How did it come about that the states that left the confrontation of the Cold War in the past and had just normalized relations with each other found themselves on the verge of mutual destruction?
The beginning of the war?
The cause of the crisis was an ordinary Norwegian meteorological rocket. Its launch from the small island of Anneia at 7 am local time (10 am Moscow time) towards Spitsbergen caused a stir in Russia.
Black Brant XII. Legion Media / ZUMA Press
Equipped with scientific equipment to study the aurora borealis, the Black Brant XII was similar in size to the nuclear-powered American Trident D-5 ballistic missile, intended for launch from submarines. In addition, it flew along a trajectory along which, as the Russian Defense Ministry believed, American missiles would fly in the event of a nuclear war.
In December 1994, Norway informed 28 states, including Russia, about the planned launch, but did not give a specific date, limiting itself to specifying the period: from January 15 to February 10 of the next year. Due to bureaucratic delays, this information did not reach the Russian Missile Warning System, which sounded the alarm.
Decisive minutes
An emergency meeting with the country's top political and military leadership was convened in the Kremlin. Defense Minister Pavel Grachev, Chief of the General Staff Mikhail Kolesnikov and President of the Russian Federation (as Supreme Commander-in-Chief) Boris Yeltsin had three strategic missile forces control terminals activated – the so-called nuclear suitcases.
Vladimir Sayapin / TASS
The military believed the lone missile could have been fired to create an electromagnetic pulse that knocked out Russian radars and communications systems. Following it, a massive blow could be expected.
For several tense minutes, as leaders watched it flight, it was decided whether Russia would launch a nuclear strike against the United States.
"Little is known today about what Yeltsin said at the time, given that it could have been some of the most dangerous moments in the entire history of the nuclear era," The Washington Post journalist, David Hoffman wrote three years after the incident : "They make it clear that the Cold War nuclear readiness system continues to operate, and how catastrophic its consequences could be, despite the fact that the feud between the great powers is already over."
The situation was discharged only when it became clear that the rocket had gone towards Spitsbergen (not far from which it fell into the ocean). The nuclear cases have been deactivated.
Russian President Boris Yeltsin (center) and Russian Defense Minister Pavel Grachev (right). Igor Mikhalev / Sputnik
The incident with bringing Russia's Strategic Nuclear Forces to combat readiness, soon became the property of the world community. When, four years later, the Norwegians were about to repeat their launch of Black Brant XII and reported this to the Russian Foreign Ministry, the US additionally warned all key Russian military departments about it through their channels. As a result, this time there were no unpleasant surprises.
Source: rbth.com
Germany conducted exercises in case of nuclear war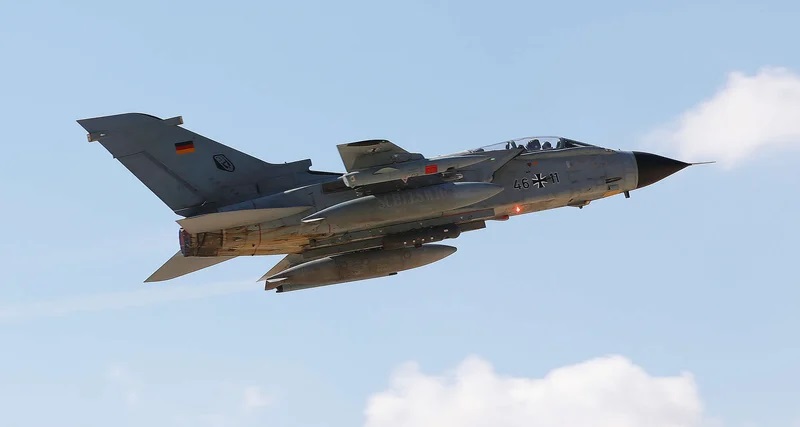 The Bundeswehr with partners in the North Atlantic Alliance ( NATO) trained in operations in a nuclear war.
The German army, together with Italian, Belgian and Dutch colleagues, conducted exercises in the event of a conflict with the use of nuclear weapons.
The location of the exercise "Steadfest Noon" was chosen airbase "Nörfenich", where the tactical squadron of the Luftwaffe 31 "Boelcke" is located. Together with the Luftwaffe of the Bundeswehr, the air forces of other NATO countries, in particular, Italy, the Netherlands and Belgium, took part in the exercises.
According to a report by Bild, the exercise scenario involved training procedures for safely removing nuclear weapons from storage, delivering ammunition and installing them on aircraft. The training flights took place without nuclear weapons, and in parallel with the aviation exercises at the Büchel airbase, where the tactical squadron of the Luftwaffe 51 Immelman is located, the Resilient Guard air defense systems were trained to protect the airfield from air attacks.
The training sites for the Luftwaffe of the Bundeswehr were not chosen by chance, since the Nörfenich airbase is a reserve storage site for the B61, a hydrogen bomb that forms the basis of nuclear weapons of the US strategic nuclear forces. 
Some of this ammunition is stationed at NATO bases in Europe. The exact number of hydrogen bombs that are stored at European sites and which ones are not reported. In Europe, the B61 is carried by Panavia Tornado fighter-bombers (pictured) and General Dynamics F-16 Fighting Falcon fighters.
Recall that the B61 thermonuclear bomb is the main weapon of the US strategic nuclear forces, although it entered service in 1968. Since 2012, a new guided version of the B61-12 has been under development, which will replace all B61 and B83 bombs that have been in service since 1983. It can be used both on strategic bombers and tactical aircraft. About two billion dollars were spent on the development of the 12th modification of the aerial bomb.