The 12 Most Awful Products Made By Monsanto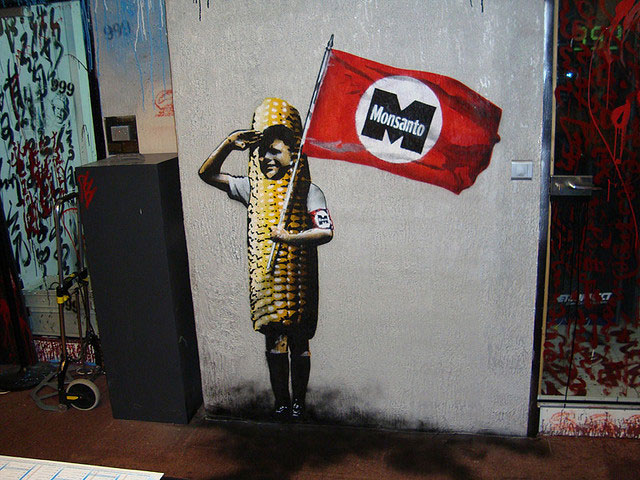 by Mark DeNicola
When it comes to pretty well every health-related alternative media platform, the agricultural mega-giant Monsanto is more than a recurring subject. On Collective Evolution alone you'll find over 9 pages worth of articles at least loosely addressing the company by simply typing "monsanto" into our embedded search.
The reasoning as to why this multinational agrochemical and agricultural biotechnology corporation is such a hot topic is more than well-documented by this point. It's so well-documented that an entire global march has been founded in protest to the stance and actions taken by this company, the March Against Monsanto. However the focus of this article is to shed some light on some of the most harmful products that Monsanto has had at least a part in bringing to market, some of which they still stand by to this day.
Originally put together by GMO Awareness, here are the 12 most awful products made by Monsanto:
1. Saccharin
What is it? – Plain and simple saccharin is an artificial sweetener. Around since the 1800′s, saccharin did not become widely popular as an alternative to sugar until the 20th century -thanks in large part to the efforts of Monsanto whose initial intention as a corporation was to produce saccharin for Coca-Cola. (1)(2)
Why is it bad? – Initially praised for its ability to provide sweetness without the calories, saccharin fell under fire in the 1970′s when a study revealed that saccharin caused cancer in test rats and mice -causing it be listed on the NIH's carcinogen list. However, after mounting pressures, the study was disregarded as flawed in its conclusions, the sweetener was removed from the list and can to this day be found in a lot of what we consume. (1)
Where is it being used? – Drinks, candies, cookies, medicines, gum, fruit spreads, toothpaste and more.
2. PCB's
What is it? – PCB's (polychlorinated biphenyls) belong to a family of manmade organic chemicals known as chlorinated hydrocarbons. They were first used by Monsanto in the 1920′s to produce coolant fluids for widely used electric transformers, capacitors and electric motors. They were domestically manufactured from 1929 to 1979 at which point they were banned. (1)(3)
Why is it bad? – PCB's have been linked to causing cancer as well as contributing to a number of adverse health effects on the human immune systems, reproductive systems, nervous systems and endocrine systems. (3)
Where is it being used? – Banned since 1979, PCB's are no longer being used, but their damage continues to persist as a 2011 study showed that it is still being found in the blood of pregnant women. (1) Prior to the ban PCB's were found in widely used items such as, but not limited to: cable insulation, caulking, plastics, adhesives and oil-based paints. (3)
3. Polystyrene
What is it? – Still widely used to this day, polystyrene is a synthetic polymer. Polystyrene production became a focus of Monsanto's in 1941. (1)
Why is it bad? – Polystyrene is non-biodegradable and is responsible for the most total hazardous waste worldwide. Chronic exposure to it has also been tied to depression, headache, fatigue and weakness. (4)
Where is it being used? – Literally everywhere, but most commonly in food packaging where it is known as styrofoam. It has solidified its place in the market as being more durable than paper products and most cost efficient than plastic (which isn't much better for the environment).
4. Nuclear Weapons
I don't think these need much of an explanation as to what they are, why they are bad or where they are being used, but it is interesting to know Monsanto's involvement. Shortly after they acquired Thomas & Hochwalt Laboratories, Monsanto developed a department that played a key role in the Manhattan project from 1943 to 1945. The Manhattan Project was responsible for producing the first atomic bombs for the second world war. (1)
5. DDT
What is it? –  DDT (dichlorodiphenyltrichloroethane) was a commonly used pesticide designed to combat malaria-transmitting mosquitoes. Monsanto just happened to be one of the first manufacturers of the insecticide that would fall under heavy scrutiny. (1)(6)
Why is it bad? – Banned in 1972, DDT has been linked to damaging the liver, reducing reproductive success and temporary damages to the nervous system amongst others. (6)
Where is it being used? – Unfortunately DDT can often take more than 15 years to break down and is still being found in some soils and many waterways. Our exposure to it would more than likely come through consuming contaminated fish, crops, or through atmospheric deposition. (6)
6. Dioxin
What is it? – Dioxins are a group of chemically-related compounds that some see as amongst the most toxic chemicals known to science. Monsanto found themselves involved in 1945 when they began promoting the use of chemical pesticides in agriculture. (1)(7)
Why is it bad? – Dioxins are most notably bad for their ability to accumulate in the food chain, and an EPA report once confirmed dioxins as a cancer hazard to humans. (7)
Where is it being used? – Rather than used, dioxins are primarily being found in meat and dairy products due to how integrated they have become within the food chain. (7)
7. Agent Orange
What is it? – A herbicide/ defoliant primarily used as a form of chemical warfare during the Vietnam War.  Monsanto conveniently happened to be one of the two major manufacturers of the lethal weapon. (1)
Why is it bad? – Agent Orange is said to be responsible for over 400,000 deaths and 500,000 birth defects with over a million suffering from health problems of some kind. Agent Orange's issue lay in its dioxin contamination -something that Monsanto apparently knew about when it sold it to the US Government for use in war. (1)(8)
Where is it being used? – The implications of Agent Orange in Vietnam are still being felt with a formal clean-up effort not beginning until 2012. A shocking side note is that some chemicals found in Agent Orange can still be found in certain herbicides being used today. (1)
8. Petroleum-Based Fertilizers
What is it? – As the name suggests, petroleum-based fertilizers are a type of material applied to soils or plant tissues to aid in their development. Monsanto got themselves involved in 1955 after purchasing a major oil refinery. (1)
Why is it bad? – Petroleum-based fertilizers have been known to destroy beneficial soil micro-organisms. This destruction eventually sterilizes the soil making it fully dependent on an external stimulant to produce. (1)
Where is it being used? – In farms across the globe since they are noted to give farmers a greater degree of control of what they grow and how it turns out. (9)
9. RoundUp
What is it? – RoundUp herbicide, also known as Glyphosate (a major component of Monsanto's RoundUp herbicide) is the most widely used herbicide around the world. (10) It was in 1970 that Monsanto founded their agricultural chemicals division with RoundUp being their prized herbicide. (1)
Why is it bad? – Glyphosate has been linked to cancer in several studies due to its properties as a potential endocrine disruptor -chemicals that can interfere with the hormonal system of mammals. These disruptors can cause development disorders, birth defects and cancerous tumours. (10)
Where is it being used? – RoundUp is approved and still widely used today to destroy and control weeds. It can be found in our groundwater, soil, streams and even in the air. (1)(10)
10. Aspartame
What is it? – Like saccharin, aspartame is another artificial sweetener used as a sugar substitute in food and drinks. Monsanto managed to get themselves involved in 1985 when they acquired the primary company responsible for aspartame's manufacture. (1)(11)
Why is it bad? – Rather than delve into this I highly suggest you check out any of the following articles related to aspartame that we have already released:
1. Aspartame: The Bitter Truth Behind This Toxic Sweetener
2. The Shocking Story of How Aspartame Became Legal
3. Aspartame Damages The Brain At Any Dose

Where is it being used? –  Aspartame is still widely used and can be found in diet sodas, yogurts, gum, sauces, drink powders, cereals and much more. (12)
11. Bovine Growth Hormone (rBGH)
What is it? – Developed by Monsanto rBGH is a genetically modified hormone that is injected into dairy cows to produce more milk. (1)
Why is it bad? – By artificially increasing milk production, rBGH also raises the levels of pus, antibiotic residues and a cancer accelerating hormone called IGF-1.  When consumed by humans it continues to act as a cancer accelerator and has been linked to breast, colon and prostate cancer. (1)(13)
Where is it being used? – rBGH is still being used to this day and is normally injected into dairy cows every other week. (13)
12. GMOs
What is it? – This certainly requires no explanation and it's widely known that Monsanto is at the foundation of it. In the early 1990′s, Monsanto began their initiatives that still continue to this day under the belief that they help "feed the world."
Why is it bad? – As I did with aspartame, I will instead give you a series of articles to look at rather than delve into the depths of what make GMOs bad:
1. 5 Myths That GMO Companies Want You To Believe
2. 10 Scientific Studies Proving GMOs Can Be Harmful To Human Health
3. New Study Links GMOs To Cancer, Liver/Kidney Damage & Severe Hormonal Disruption
Where is it being used? – GMOs are prevalent in many crops but most notably in sugar beets, potatoes, corn, tomatoes, squash, golden rice, soybeans, salmon and animal feeds.
Source:
Raised by Wolves: Microsoft has been tasked with developing a global digital passport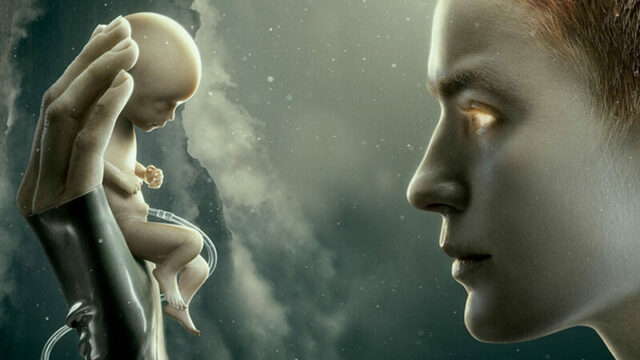 According to the Hill, a coalition of medical and technology organizations is working to develop a digital COVID-19 vaccination passport that will allow businesses, airlines and countries to check whether people have received the vaccine.
The vaccination initiative, announced Thursday, is developing technology to confirm vaccinations, with the likelihood that some governments will require people to provide proof of their vaccinations to enter the country.
The organization hopes the technology will enable people to "demonstrate their health to safely return to travel, work, school and life, while protecting the privacy of their data."
The initiative, which includes members such as Microsoft, Oracle and the American non-profit Mayo Clinic, is using the results of the Commons Project's international digital document confirming a negative COVID-19 test, according to the Financial Times.
The Commons Project technology, created in partnership with the Rockefeller Foundation , is already being used by three major airline alliances.
The coalition is reportedly in talks with several governments to create a program requiring either negative tests or proof of vaccination, Paul Meyer, executive director of The Commons Project, told the Times.
"The goal of the Vaccine Initiative is to give people digital access to their vaccination records so they can use tools like CommonPass to safely return to travel, work, school and life while protecting the privacy of their data ," Meier said in a statement. …
People who have been vaccinated are currently receiving a sheet of paper confirming their vaccination, he said, but the coalition could develop a digital certificate using electronic health records.
The technology should allow patients to keep their data safe by being available in a digital wallet or physical QR code so that they can regulate who sees the information.
The Vaccine Initiative assumes that certain businesses, such as event organizers and universities, will require their consumers, students and employees to provide proof of vaccination , the Times reported.
Mike Sicily, executive vice president of Oracle Global Business Units, says in a statement that a passport "should be as simple as online banking."
"We are committed to working together with the technology and medical communities, as well as with global governments, to ensure that people have safe access to this information, no matter where and when they may need it," he added.
The project is also evolving as new strains of COVID-19 emerge around the world, including the spread of a more contagious variant that has been found in the United Kingdom.
It should be understood that only those travelers who received the RIGHT vaccine will receive permission to fly and cross borders.
Are people really vaccinated? Are we being raised by wolves?
The material is taken from the public website of this biotech giant, founded in 2010 to develop drugs and vaccines based on messenger RNA (mRNA) technologies. The company became known to our readers due to the launch of the eponymous vaccine against the Covid-19 virus on the market.
Quotes:
"Recognizing the wide potential of mRNA science, we decided to create a technological platform for mRNA that is very similar to the operating system on a computer. It is designed so that it can be connected and interchangeable with various programs. In our case, the "program" or "application" is our mRNA preparation – a unique mRNA sequence that encodes a protein."
"May 1, 2020 Moderna, Inc. and Lonza Ltd. today announced a 10-year strategic collaboration agreement to enable large-scale production of Moderna mRNA vaccine (mRNA-1273) against the novel coronavirus (SARS-CoV-2) ."
The primary conclusion is that the so-called Moderna vaccine is not at all like traditional vaccines, which use live or dead, natural or engineered parts of the RNA of the virus, designed to induce an immune response and form antibodies in the body.
The drug "mRNA-1273" is not a vaccine against a virus, but, in fact, is an artificial bioprogrammed virus.
Based on the author's definition of the mRNA platform as an analogue of a computer operating system, if you adhere to the declared letter, it should be recognized: the drug is intended for (re) programming the human body by (re) coding its protein. In other words, the masks are off, the mRNA platform is the place where Big Pharma teams up with Big Tech, justifying the darkest predictions yesterday by science fiction writers, and today by realists.
If you take a good walk around the Moderna website, you will find very interesting things.
For example, the company clearly recognizes that a healthy immune system poses a threat to mRNA, since an intense immune response can destroy the platform before it even starts to act and which can lead to negative results, which can include molecular deficiency and hormonal defects, and cause seizures, allergic reactions, infertility and other side effects, but at the same time it does not form a targeted immune response to coronavirus proteins at all.
In addition, the self (re) programming of cells is necessary in order for them to be open for the reception and delivery of various drugs, the effectiveness of which is often significantly reduced due to rejection by the body.
What this means: a healthy immune system after the introduction of the drug "mRNA-1273" is (re) programmed either unpredictably or predictably, but for the further purposes of the Moderna company, which is vitally interested in the fact that the human body is further open for access to pharmaceutical companies … The immune system actually breaks open, opening the door for any biotechnological experiments on the human body.
Due to the fact that such biotechnologies are at the beginning of the path, which is always associated with a great risk to life, the Moderna company at the legislative level is exempted by the US Congress from liability for the consequences of the use of its drugs. Also, by the way, like the Pfizer company.
Is this an explanation of the reason for the planned mass vaccination of all people in 2021, as well as the "sharp aggravation of the pandemic" in the world media?
Freemasonry calendar for 2021 and the next 25 years: Earthlink & BrainTrust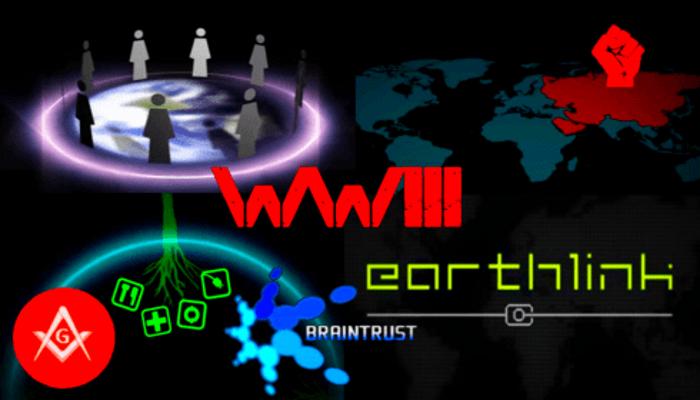 With the onset of the covid pandemic, vaccinations, immunization passports and other such miracles, conspiracy theorists were surprised to find that all this was written in plain text on the Internet many years ago. The people who determine the strategic course of the world have communicated their plans quite openly. Until a certain moment, no one paid attention to these plans.
However, now that everything that is happening has become more or less clear, many enthusiasts began to re-read the texts with great interest and revise the videos of 2010 and earlier years, trying to find in them both indications of the events taking place around the current events and the events that will follow. The next discovery of this kind was a video from 2008 from Casaleggio Associati – a small Masonic organization somehow connected with Gianroberto Casaleggio.
From the first visit, the conspiracy theorists did not manage to dig very deeply, but, according to the first impression, we are talking about regional masonry of a not very high level of management, so there is clearly not all the information there, especially information for showing the general public.
Nevertheless, some crumbs of knowledge are still better than its complete absence, so we will retell the video in general terms. The first five minutes there is an introductory one, which tells about the great thinkers of the Renaissance who opposed Genghis Khan and wanted to arrange the world correctly and justly. This desire lasted for centuries, until the baton passed to the US Democratic Party and the Bilderberg Club. Then, from the middle of the fifth minute of the video, the most interesting part begins.
In 2018, according to the forecast from 2008, the world will be divided into two blocks – the block of good guys who live in Europe, and the block of bad guys who live in China and its satellites: The war between the blocks begins in 2020 with the use of bacteriological weapons. The war will last 20 years. During the war, such cultural monuments as Reims Cathedral, St. Peter's Square and the Sagrada Familia will be destroyed, which suggests that there will be no stone unturned from Italy, France and Spain.
Also, in addition to biological weapons, at the first stage of the war, climate weapons will be used, which will cause a rise in ocean level by 12 meters with all the ensuing consequences. There will also be a world famine and a rejection of fossil fuels – tanks by the end of the war will be some kind of electric. As a result of this, the West will win by 2040, but there will be no more than a billion people on the planet who will be offered a single electric passport and a networked democracy, which will be controlled by the World Government and Earthlink Artificial Intelligence.
Earthlink will start operating in 2043, a single passport will be issued in 2047, and in 2050 there will be the so-called BrainTrust – collective social intelligence: When BrainTrust starts working, people will connect their brains into a network and collectively choose the World Government, which will lead them, proclaiming the coming of the Era of the New World Order. It will appear in 2054. Here is such an interesting Masonic tale of the 2008 model. Oddly enough, but so far the chronology is being observed and the prophecy is coming true.
Covid-19: The Great Reset -Pandemic targets declared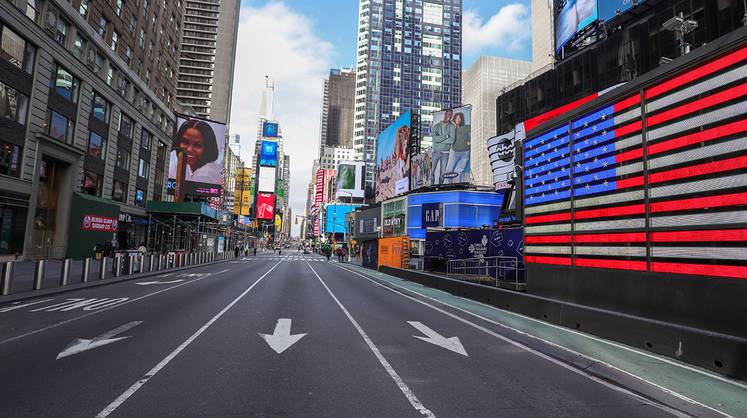 The working class of the United States is in despair. This was stated by Senator Bernie Sanders on his Twitter page. He also wrote that the US Congress should listen to the people and provide a one-time payment of $ 1,200 to each member of the working class.
"Maybe – just maybe – it's time for Congress to listen to the American people and send out survival checks for $ 1,200 to working-class Americans who are now in such despair," Sanders said.
On March 25, the U.S. Congress approved a one-time payment of $ 1,200 to every adult U.S. citizen. The purpose of the payment was to mitigate the social impact of quarantine measures and the coronavirus pandemic.
Sanders is in favor of re-payment, as the crisis caused by the quarantine and pandemics is not only not overcome, but is developing.
However, it is quite possible that not only American workers will receive benefits soon.
The FGC website spoke about the book "Covid-19: The Great Reset", published in the summer of 2020 in Europe. The authors of the book are Klaus Schwab, founder and permanent leader of the World Economic Forum (WEF) and Thierry Mallre, who is presented as a futurist.
By the end of 2020, the book should be published in German, French, Spanish, Japanese, Chinese and Korean.
The main ideas of the book about "great reset" are already diverging.
First , the COVID-19 pandemic is a "unique window of opportunity." It is through this window that humanity must be introduced into the future. No return to the past! "Many people ask: when will we return to normal life? The short answer is never. Our story will be divided into two parts: before the coronavirus and after. "
Secondly , the "bright future" is a world where the distinctions between rich and poor countries will be erased, and over time state borders will be destroyed. A single planetary state with a single government will emerge: "The question of the World Government is at the center of all issues." Further, Schwab writes: "With the introduction of lockdown, our attachment to loved ones increases, we value more those whom we love – family members and friends. But the downside here is that it causes a rise in patriotic and national feelings, along with dark religious beliefs and ethnic preferences. And this toxic mixture brings out the worst in us … "Schwab makes it clear that" dark religious beliefs and ethnic preferences "will be declared war.
Third , the economy of the Brave New World must be centrally run by giant monopolies. Private property will wither away, its place will be taken by the "economy of use", "the economy of participation". There will be no cash, digital currencies will be introduced everywhere.
Fourthly , there will be a transition to "green" energy, it will replace hydrocarbon energy. Limits will be imposed on the consumption of water, electricity, some "environmentally hazardous" types of products (eg meat) or industrial products (eg cars). And the most radical means of reducing the burden on the natural environment will be to reduce demographic growth or even to reduce the population: "The greater the demographic growth … the higher the risk of new pandemics."
Fifth , robotization will be completed in all spheres of the economy and public life. The book "The Great Reset" says many times about the sharp job cuts: "Until 2035, up to 86% of jobs in restaurants, 75% of jobs in trade and 59% in the entertainment industries can be automated." "Up to 75% of restaurants can go broke due to lockdowns and subsequent social distancing measures." "Not a single industry, not a single enterprise will remain unaffected." It is proposed to introduce an unconditional basic income (UBI) for people who will be replaced by robots, but only if the person confirms that he is vaccinated.
Sixth , digitalization of all spheres of the economy and society will continue. An effective system will be created to monitor the behavior and movement of people, including using face recognition technologies. Quote: "To end the pandemic, a worldwide digital surveillance network must be created."
Seventh , the new health care model will provide for regular testing, compulsory vaccination, issuance of a sanitary passport, and the establishment of restrictions and punishments for persons who evade the rules of medical discipline.
Eighth , in the spirit of transhumanism, a person will be "improved".
The goals of the "pandemic" have been declared. With the support that the "great reset" receives from the camp of globalism, there is no doubt that the notorious "pandemic" is the beginning of the operation of the transition to the "brave new world." Will there be forces capable of resisting the reset-globalists? .. This is an open question.