Tesla Announces Electric Pick-Up Truck That Will Cost Under $50,000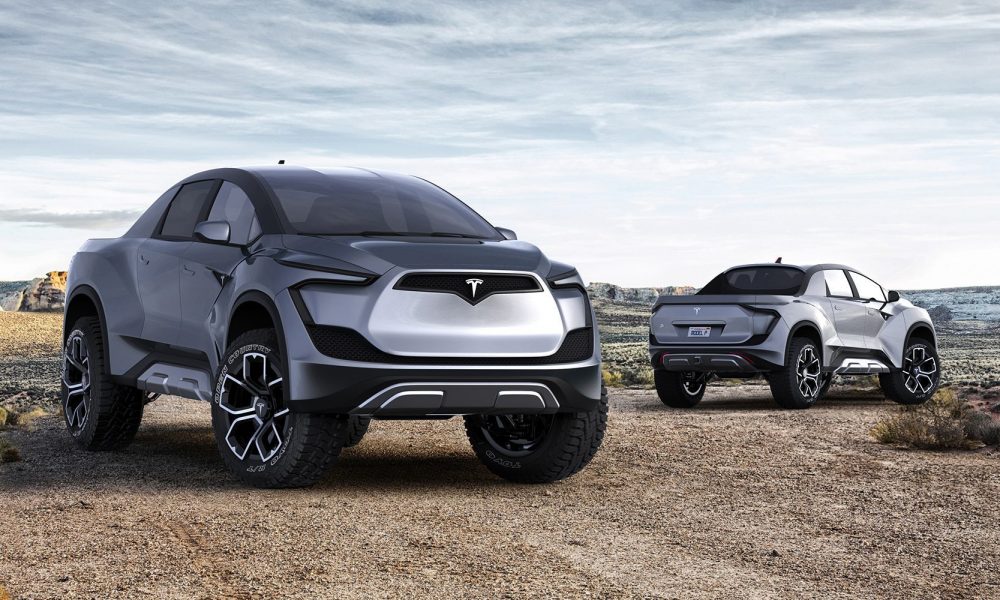 Billionaire genius Elon Musk has caught the world's attention yet again, with a new announcement from Tesla. The electric car company will soon be releasing an electric pickup truck. Tesla CEO Elon Musk spoke about the forthcoming truck in a recent appearance for the "Ride the Lightning" Podcast.
"Will be a better truck than an F-150 in terms of truck-like functionality, and be a better sports car than a standard [Porsche] 911. That's the aspiration," Musk said.
The price is also far lower than what most people would expect from Tesla. Musk says that the starting price for the vehicle will be less than $50,000. The vehicle might even end up being cheaper than some F-150 models, considering that they can range anywhere from $28,000 to over $67,000.
Tesla's new pick up truck will also be cheaper than the other electric truck that is set to appear on the market soon, the $69,000 pick up that is being released by Rivian next year.
"It just can't be unaffordable," Musk says.
According to Tesla, the new pickup truck will be similar to the Ford F-150, which is the country's top rated truck and one of the best selling vehicles in the country for decades. As usual, Musk's critics believe that he is trying to accomplish the impossible, and even supporters of Tesla are still skeptical.
Brett Smith, the director of propulsion technologies and energy infrastructure at the Center for Automotive Research, told CNBC that it "will be very challenging," for Musk to meet all of his goals in this project.
"I have no doubt that they can build a pickup truck that has much better handling than the current F-150," Smith says. However, he also cautions that "You're never going to get a vehicle that can do everything well."
Smith and other experts fear that the truck may fall short in its ability to handle off road driving and heavy cargo hauls as well as a traditional pick up truck would, especially with the high performance sports car capabilities of a Porsche 911.
"The physics don't work there… But can it be a really great-performing, road-driving vehicle? Sure," Smith said.
"Tesla has proven time and time again that they can do some really great things with products, and they've proven again that it can be hard to deliver on some things. So, I think what he said was a good benchmark to shoot for, [but] the reality is probably going to be much different," he added.
Tesla also has a semi-truck on the way as well. The company expects that the truck will have a 500 mile (805 km) range on a full charge. These vehicles are expected to have a price range of anywhere between $150,000 and $180,000.
On March 7, 2018, Musk announced that the Semi was being tested with real cargo, hauling battery packs from Nevada to California.
The first pre-orders came in the day of the press conference and in the Tesla earnings call for the first quarter of 2018, Musk said that there were about 2,000 total pre-orders of the Semi.
As with the recent pick up truck reveal, critics of the semi truck argued that it would be extremely difficult, if not impossible for an electric vehicle to handle the kind of long haling of heavy materials that traditional semi trucks can. However, Musk has surprised his critics before, and it seems like these products are very close to reaching the market.
Numerous other companies are also developing electric trucks that will be competing with Tesla for market share. These companies include BYD Company, Cummins, Daimler AG, Einride, Kenworth, Nikola Motor, Proterra, Inc., Xos Trucks, VDL, Daf trucks, Toyota, Uber, and Volkswagen.
Last year, Musk posted a series of Tweets pointing out how media organizations have an obvious incentive to give bad press to electric cars and alternative energy in general.
Musk was unforgiving towards the mainstream media in his epic Twitter rant, calling them hypocrites and saying that the public no longer trusts them. He said that he doesn't advertise for Tesla, his electric car company, which means that he contributes no money to the media, who depend on advertising dollars to stay in business.
The holier-than-thou hypocrisy of big media companies who lay claim to the truth, but publish only enough to sugarcoat the lie, is why the public no longer respects them https://t.co/Ay2DwCOMkr

— Elon Musk (@elonmusk) May 23, 2018
Problem is journos are under constant pressure to get max clicks & earn advertising dollars or get fired. Tricky situation, as Tesla doesn't advertise, but fossil fuel companies & gas/diesel car companies are among world's biggest advertisers.

— Elon Musk (@elonmusk) May 23, 2018
Health authorities have confirmed a case of a rare type of smallpox in a UK patient
A patient in England has been diagnosed with a rare case of monkeypox, as reported by Public Health England (PHE).
The rare viral infection is similar to smallpox, and though it is milder, it can be fatal.
It has been reported that the individual was in Nigeria and that he would have contracted the disease there. Later, upon returning to the United Kingdom, he stayed in the southwest of England where the disease occurred.
Upon symptoms, he was transferred to the Guy's and St Thomas' NHS Foundation Trust , a center specializing in infectious diseases in London.
The health authorities have taken the necessary measures to prevent the virus from spreading to other people.
The PHE said in a statement:
As a precaution, PHE experts are working closely with NHS colleagues to implement rapid infection control procedures, including contact with people who may have been in close contact with the individual to provide health information and advice. "
But experts are not very worried about contagion, because monkeypox does not spread easily among people and the risk of affecting the population is quite low, said Dr. Meera Chand , PHE consulting microbiologist.
Although the infection usually occurs mildly and people get better without treatment; Some individuals may develop very serious symptoms, with a percentage of 1 to 10 percent of patients dying from the disease during outbreaks, according to the World Health Organization .
The symptoms presented are similar to those of smallpox but milder. First, fever, headaches, muscle aches, back pain, swollen lymph nodes, chills and exhaustion. Subsequently rashes may appear on the skin , starting on the face and spreading throughout the rest of the body.
This is not the first time a patient has been infected with smallpox in the United Kingdom. In 2018, there were three cases after a person was diagnosed with the disease. The individual had also returned from Nigeria.
Source: Gov.uk / IFL Science
A cold virus can infect a pregnant woman's fetus
The study showed that the expectant mother is able to transmit a respiratory tract infection to her unborn child.
Scientists from Tulane University (Louisiana, USA) received the first evidence that the cold virus, which affects a pregnant woman, can penetrate the placenta and infect the fetus. An article about this has been published in PLOS One .
The placenta, an organ that develops in the uterine cavity of a woman during pregnancy, provides the necessary nutrition from the mother to the embryo and simultaneously performs another important task: it filters out potential pathogenic microorganisms. However, a group of pediatricians led by Professor Giovanni Piedimonte found that this natural "barrier" is not so impenetrable.
Scientists took the placenta from donors, isolated three main types of cells – cytotrophoblasts, fibroblasts and Kashchenko – Hofbauer cells – and in vitro exposed them to the human respiratory syncytial virus, which causes respiratory tract infections. Although cytotrophoblast cells supported a weak process of the spread of the virus, two other types were more susceptible to infection. So, Kashchenko-Hofbauer cells survived and allowed the virus to replicate inside the cell walls. According to scientists, then these cells, moving inside the placenta, are able to transmit the virus to the fetus.
"Such cells do not die after they become infected," Piedimonte explains. – When they enter the fetus, they are comparable to bombs stuffed with a virus. They do not spread the virus in the area of ​​the "explosion", but carry it through the intercellular channels. <…> Thus, our theory is confirmed that when a woman gets a cold during pregnancy, the virus that causes the infection can pass to the fetus and cause a pulmonary infection before the birth of a child. "
Pediatricians also suggested that the respiratory syncytial virus is able to infect the lung tissue of the unborn baby and provoke the development of an infection that will subsequently affect the predisposition to asthma. To confirm or refute their theory, the authors of the study intend to conduct clinical tests.
Last year, scientists from the University of Cambridge created an artificial and functional mini-placenta using trophoblasts, and recently it turned out that particles of air pollution can penetrate the placenta of pregnant women
How are ETs traveling through space and time today?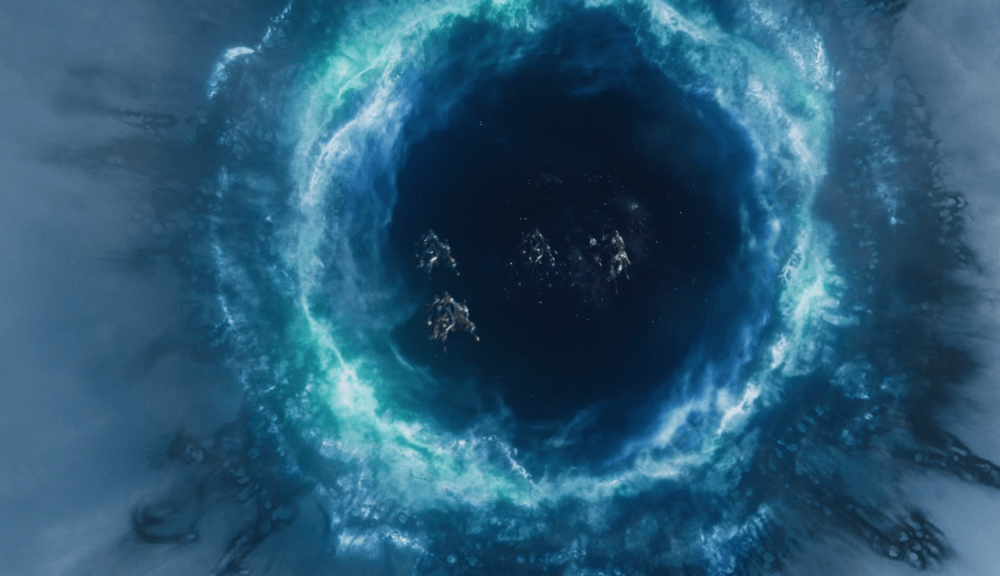 Traveling through space has always been a difficult task, as the distances between planets and even more between solar systems and galaxies are incomprehensible.
Science fiction makes things look easy using space warp engines and wormholes in space. There has been much speculation about the idea that there is a way to travel the vast distance of space with relative ease. Now it seems that no conventional science can support these ideas. Many men and women of science bet that this is possible.
Something that any viewer has seen on films several times is the crew of a spaceship needing to reach another planet or region of space deep within the universe. They enter some coordinates and voila , cross some tunnel-like structure, and reach a destination millions of light years from the point of departure.
But what was fantasy can now come true, as recent discoveries have found that galaxies can move between great distances and against predictions of basic cosmological models. The reason for this may make us rethink everything we think science knows about the universe.
The universe is full of many mysteries; It is an impressive kaleidoscope of patterns that science studies. These nebulae and star clusters continually reveal secrets about how they move in unexplained patterns.
Galaxies tend to form clusters that are limited by gravity, and continue to clump together until they become much larger superclusters. Earth is part of a cluster (galaxy) we call the Milky Way, which in turn is part of the Virgo supercluster that contains over 1,000 galaxies. These masses continually change into different shapes, merging with each other, and some are even pulled between competing galaxies. The movement indicates that there is possibly some massive invisible force at work.
Generally, galaxies have an effect on each other, exerting gravitational force that moves them in a way that is predictable. What scientists have found is that there are exceptions to this and they are theorizing that this may be related to the influence of "large scale" structures..
These "large-scale structures" are composed of hydrogen gas and dark matter and form a pattern of strings, sheets, filaments, and knots that connect galaxies. Imagine a giant cosmic web that connects all parts of the universe.
This web has enormous implications for the way we think the universe works, the movement of galaxies and the development of planets and suns, and basically every astronomical body has massive consequences on the habitability of a world and the possibility of life's evolution.
So what makes these clusters move the way they do, and why are newfound structures a problem for current gravity-based theories?
First, it is contrary to current thinking that galaxies follow a fixed uniform pattern, which means that many of the patterns that have been shown and explanations of why a galaxy follows such a pattern will need to be reexamined.
The impact of these large structures will need to be added to the mix and they could actually change the accepted cosmic model. Science needs to collect much more data about structures in order to calculate this effect. A man who works on this is a scientist named Hutsemékers.
When asked about discovering this connection network, he said:
One of the great things about science is that you can create a model with thousands of dice, but if something doesn't 'stick', it starts to break. This crack has to be sealed or it will tear down the entire house.
This new discovery will really stir up the established ideas. Theories about the universe, as the most important of events, "the big bang " will need to be reworked.
Why is this so interesting?
Because it can help us understand, link ideas and theories about the existence of extraterrestrial life somewhere deep in space.
If we discover the web that connects the universe, an advanced alien race may also have learned about it. Could this be how ETs are traveling the universe today?
One thing that many skeptics point to as a way of refuting extraterrestrial visitation on the planet is that the vastness of space prevents any species from traveling between worlds. What if an advanced alien race had found a way to utilize this cosmic web?
Making a full circle to the beginning of this story, would they have some kind of drive, motor or technology that could allow access to the structure and then travel between galaxies?
A tunnel like a shortcut or a 'wormhole' could very well accommodate this need.