Terminator Robots Becoming A Threat Say U.S. Military And United Nations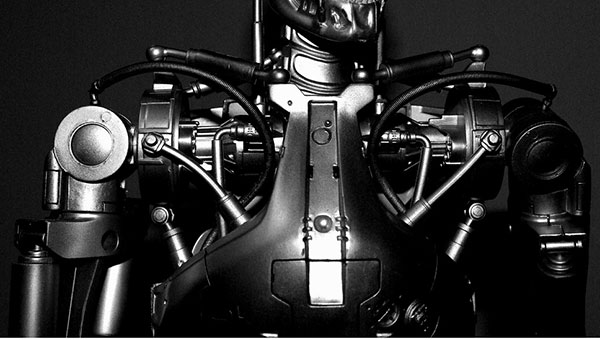 by Nicholas West
Ethics is very often the final concern of science, especially where military endeavors are concerned.
Drones and robots are finally becoming front page news after a series of warnings from prominent scientists and researchers who are beginning to see some of the darker side to what is being unleashed upon humanity.
Perhaps the greatest sign yet that we are on the cusp of a frightening tipping point in robotic warfare is that the military itself is engaging scientists and ethicists to build parameters for how far robot evolution will be permitted to flourish.
Weaponized drones are proliferating across the planet a rapid pace, which has led military researchers to conclude that all countries will have armed drones within 10 years. Coupled with this are advancements in robotics and artificial intelligence that literally aim to give life and autonomy to our robotic creations. There is a movement afoot in the area of artificial intelligence that is even introducing survival of the fittest to robots in an effort to create a rival to nature.
What are the rules in a robot/human society? 
Human rights organizations, non-profit groups, and even some universities like Cambridge have been vocal for some time about the threat of "terminator robots." They have largely been shouted down by the corporate-military complex as Luddites who just can't comprehend the wonders of science and the vast potential of cooperating with and/or merging with machines. Futurists such asRay Kurzweil, a director of engineering at Google, only see an inevitable transcendental age ofSpiritual Machines where the next stage of human evolution increasingly incorporates a mechanized component to strengthen resilience and perhaps even provide immortality.
This wave of new technology has already arrived in the medical field with DNA nanobots, the creation of synthetic organisms and other genies lying in wait to break the bottle. These developments are a fundamental transformation in our relationship to the natural world and must be addressed with the utmost application of the precautionary principle.
So far that has not happened, but prominent scientists such as Stephen Hawking and those who work in the field of artificial intelligence are beginning to speak out about another side to these advancements that could usher in "unintended consequences." 
It seems that the military is beginning to respond. 
The US Department of Defense, working with top computer scientists, philosophers, and roboticists from a number of US universities, has finally begun a project that will tackle the tricky topic of moral and ethical robots. This multidisciplinary project will first try to pin down exactly what human morality is, and then try to devise computer algorithms that will imbue autonomous robots with moral competence — the ability to choose right from wrong. As we move steadily towards a military force that is populated by autonomous robots — mules, foot soldiers, drones — it is becoming increasingly important that we give these machines — these artificial intelligences — the ability to make the right decision. Yes, the US DoD is trying to get out in front of Skynet before it takes over the world. How very sensible.
This project is being carried out by researchers from Tufts, Brown, and the Rensselaer Polytechnic Institute (RPI), with funding from the Office of Naval Research (ONR). ONR, like DARPA, is a wing of the Department of Defense that mainly deals with military R&D. 
[…]
Eventually, of course, this moralistic AI framework will also have to deal with tricky topics like murder. Is it OK for a robot soldier to shoot at the enemy? What if the enemy is a child? Should an autonomous UAV blow up a bunch of terrorists? What if it's only 90% sure that they're terrorists, with a 10% chance that they're just innocent villagers? What would a human UAV pilot do in such a case — and will robots only have to match the moral and ethical competence of humans, or will they be held to a higher standard?
[…]
The commencement of this ONR project means that we will very soon have to decide whether it's okay for a robot to take the life of a human…
(Source)
Problem-Reaction-Solution?
One could argue that assigning the military to be the arbiter of what morality is might be the ultimate oxymoron. Moreover, this has all of the trappings of the drone "problem" where unchecked proliferation is now being "solved" by the very same entities who see the only solution as increased proliferation, but with a bit more discretion.
So far, the military-industrial complex has spent countless millions to create an ever-increasing catalog of humanoid robots and the artificial intelligence to equip them with decision-making capability, not to mention a fleet of drones that could begin to swarm on its own. It's highly unlikely that this trend will be reversed.
Furthermore, we need transparency about who the ethicists will be that are helping to give guidance about morality. Just because one calls themselves an ethicist, or has a title from a major university, does not rule out psychopathy. For just one example, please read this article about a university ethicist who believes in life extension only as a means to offer eternal torment to those deemed by the justice system to be the very worst criminals. Imagine handing over full power to robots to make that decision.
Nevertheless, at least the discussion is finally on the table out in the open. So much so, that the subject of killer robots is now up for debate at the United Nations in Geneva:
Two robotics experts, Prof Ronald Arkin and Prof Noel Sharkey, will debate the efficacy and necessity of killer robots.
The meeting will be held during the UN Convention on Certain Conventional Weapons (CCW).
A report on the discussion will be presented to the CCW meeting in November.
This will be the first time that the issue of killer robots, or lethal autonomous weapons systems, will be addressed within the CCW.
[…]
The meeting of experts will be chaired by French ambassador Jean-Hugues Simon-Michel from 13 to 16 May 2014.
(Source)
Despite the concern that U.N. involvement could be a convenient way to internationalize robotics efforts in the same ways that drone treaties have been proposed, which only serve to put the U.S. in the lead to dictate to all countries, this is a positive step toward mass awareness of the issue. Professor Noel Sharkey in particular has been a leading voices calling for more debate … and quickly.
Let's hope it is not already too late. Now is probably the final opportunity to learn as much as possible about what is being established, and to share this with family and friends and become engaged. It is not hyperbole to suggest that this is humanity's final opportunity to remain fully human.
Source:
Japan has developed an inflatable scooter that weighs practically nothing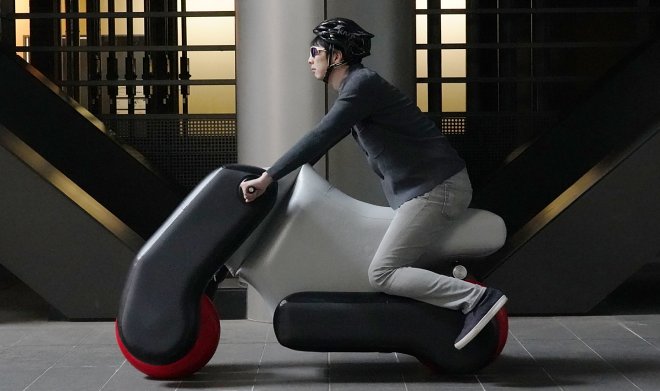 The University of Tokyo engineers have developed the Poimo inflatable electric scooter, which is created individually for each owner. It is enough to send your photo to the manufacturers – and a personal optimized model will be assembled for you.
The scooter is designed with a special program for the body size of a particular user and his specific fit. Moreover, each owner is free to make any changes to this model. If he makes any changes to the drawing, the program will automatically redesign the electric bike to maintain its strength, stability and controllability. When the model is finished and approved, it is handed over to the manufacturer.
The scooter consists of seven separate inflatable sections that are constructed from durable fabric and sewn with straight stitch. It remains to add electronic components – in particular, a brushless motor and a lithium-ion battery.
The finished electric scooter weighs about 9 kg and can travel at speeds up to 6 km / h (that is, slightly faster than a pedestrian). It can work for an hour on one charge.
This is how the current version of Poimo looks like in action:
Excerpts from Elon Musk's speech at the Martian Society convention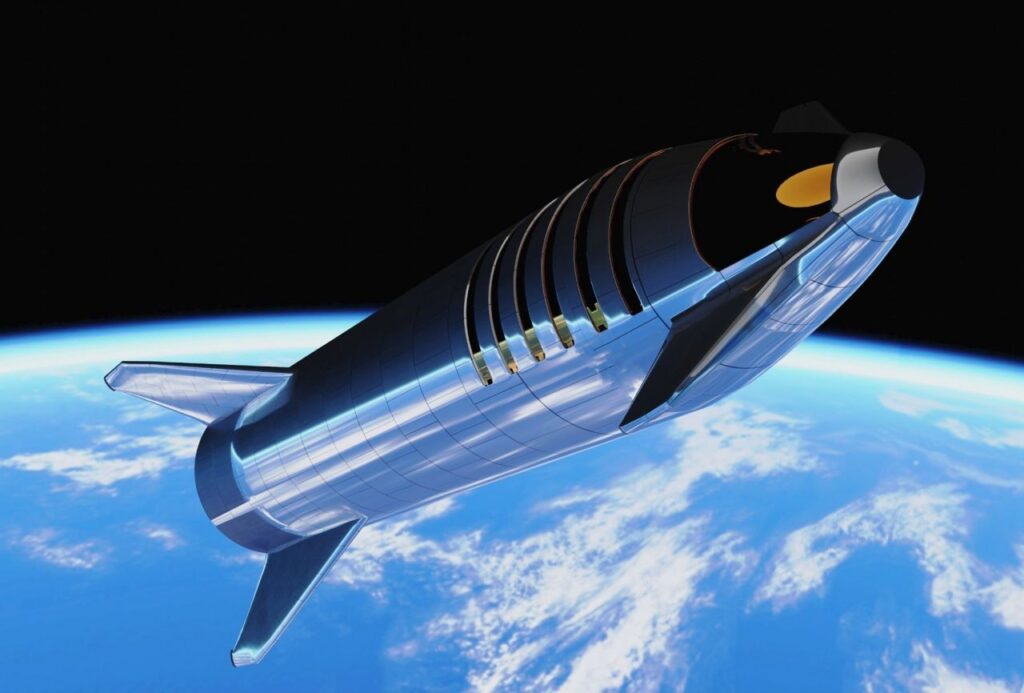 Elon Musk's comments with questions relayed from the Mars Society Membership by Dr. Robert Zubrin, James L. Burk, and Carie Fay. Following Elon's 30 min time, Dr. Zubrin took additional questions. This special event was part of the 2020 Mars Society Virtual Convention from October 14-18, 2020.
About Starship Test Schedule:
– entering orbit – with a probability of 80% -90% will take place in 2021
– the probability of the return of the ship and the 1st stage in this flight is 50%
– test of refueling in orbit – 2022
– Starship lunar version – 2022 or 2023
– Starship flight to Mars – around 2024
The goal of the Starship is to build a self-sufficient settlement on Mars as quickly as possible. Musk does not rule out the possibility that this will not be achieved during his lifetime. According to his rough estimates, to create a self-sufficient city, it will be necessary to deliver 1 million tons of cargo, which corresponds to 4-5 million tons in a low Earth orbit. Modern single-use launch vehicles are capable of removing less than 1% of this value.

"Disposable launch vehicles are completely stupid. They are a waste of time. I think people need to stop wasting time on this. If you try to sell a disposable plane, you will be thrown out of the office. If you try to sell a disposable car, you will also be thrown out of the office. "
A series of questions and answers followed:

What is the best landing site on Mars?
– I'm not sure about that. But I can name the criteria. The first of these is latitude: most likely it will be in the northern hemisphere, far enough to the north to have water ice, but to still have enough sunlight.It also needs to be low to get the most benefit from atmospheric braking.
How do you prioritize mission priorities: research, infrastructure construction, and science?
– The first will be the construction of a fuel plant.

A question from a teenager who wants to become an engineer and robot maker with a dream to work at SpaceX: what is the most important education in order to become an engineer?
– There are many varieties of this profession: you can be an aerospace engineer, in the field of electronics, software, or a chemical engineer involved in creating safe production of fuels. I think physics is a good foundation for critical thinking.
Boring Company was originally conceived as a tunnel manufacturing firm on Mars?
– No. It was originally something of a joke. I thought tunnels were a good solution to reduce the traffic problem in cities and improve the quality of life by turning parking lots into green parks. To do this, you need to go to 3d [get away from the "flat" infrastructure – approx. per.]. I think tunnels are good for Mars too. But there you need a lot lighter equipment: you don't care about mass on Earth, but you will have to take care of it a lot when going to Mars.
At Boring Company, have you learned a lot of technology that might come in handy on Mars?
– I think, yes.
Do you have any tips for young people who love Mars but don't know how to participate in its settlement?
– I think any strong advocate of the need to conquer Mars matters. People often don't even think about it. I often talk to people who don't even know about it. Therefore, I consider it important for humanity and consciousness in general to bring a discussion about this to society. Talking about it with friends and acquaintances – I think this is what we should do. In my estimate, we will spend less than 1% of our efforts on Mars exploration, exactly less than healthcare, perhaps even less than cosmetics – this will be enough to make life multi-planetary. But this requires people to start talking about it 100 times more often. I think this is what really matters. [the entire cosmonautics of the world is $ 424 billion a year, while cosmetics is $ 532 billion, and tobacco production is $ 849 billion – approx. per.]
What's the coolest part about Starship development?
– I think the coolest detail is the ability to work with a great group of engineers and come up with interesting solutions. I think the best thing is the opportunity to work with smart and creative people who come up with solutions that were not available before. This is a great reward.

What do you focus on when hiring, especially with regard to engineers?
"We're looking for signs of exceptional ability. Or at the very least, striving to do exceptional things at SpaceX.
Are you planning to make a Mars-Earth communication system like Starlink?
– Yes, I think we will use a laser, probably launched into orbit, to avoid atmospheric diffraction. Thus, it will be a laser beam going from the orbit of the Earth to the orbit of Mars. And also relay satellites in solar orbit, since the laser beam cannot be sent through the Sun [when it is between Mars and Earth – approx. per.].
Can Starship be used for other destinations like Venus and other planets?
– Starship will be able to travel to any target in the solar system that has a solid surface when fuel depots appear. It is not the kind of transport that will take us to other stars, but when we become a multi-planetary species, we will create a demand for innovation in space travel that will ultimately lead us to interstellar travel.
Cern Scientists Plan an Impressive Experiment – They Will Come Into A Parallel Universe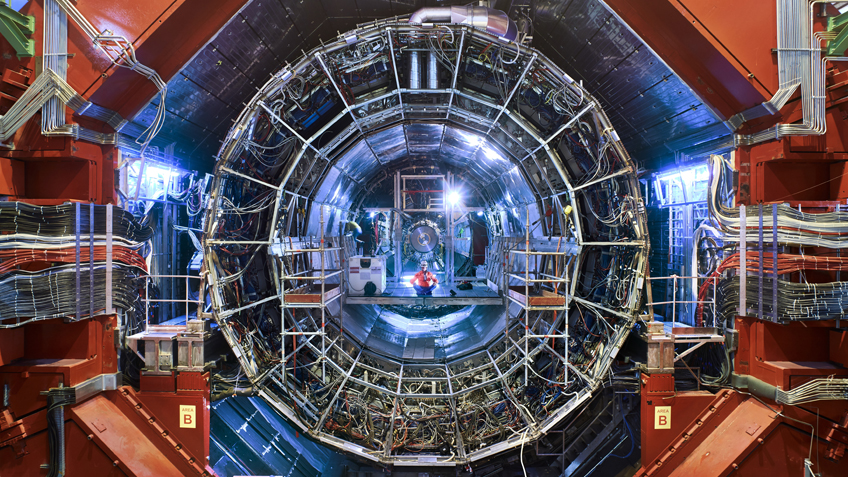 Cern scientists are once again preparing to impress the entire planet and become the focus of discussions with the new experiment they are planning.
An experiment that, if it brings the fascinating result that scientists have in mind, will change the way we think about the world , will take place in the next few days at the Large Hadron Collider, the European nuclear center, Geneva CERN Research.
The astonishingly LHC complex, the largest, most energetic elemental accelerator in the world, will be "fired" for the first time to its highest energy levels, in an effort to detect – or even create – tiny black holes.
If it succeeds, then, a completely new universe will be revealed – rewriting not only the books of physics, but also the books of philosophy!
It is possible, however, that gravity from our universe will "leak" into this parallel universe, as LHC scientists say.
From the Higgs boson to dark matter and the parallel universe
According to the British Express, the experiment is sure to "trigger" the critics, who are worried about the LHC, many of whom warn that the elementary particle accelerator will mark the end of our universe, creating a of the black hole.
Nevertheless, Geneva has remained … intact since 2008, when the LHC began its spectacular "work".
The first scientists at the Large Hadron Collider proved the existence of the Higgs boson – a key building block of the universe – and the LHC appears to be on track to locate "dark matter" – a previously undetectable force now considered that it constitutes the majority of matter in the universe, being, in fact, the reason why the latter is constantly expanding and moving away.
So next week's experiment is considered to change the game.
The truth is out there
Mir Faizal, one of three heads of the three natural groups behind the experiment, said:
"Like many parallel sheets, which are two-dimensional objects (width and length) can exist in a third dimension (height) , so parallel universes can also exist in higher dimensions. We anticipate that gravity can leak into extra dimensions, and if that happens, then tiny black holes can be produced in the LHC.

Normally, when people think of the multiverse, they think of the interpretation of quantum mechanics by many worlds, where every possibility is realized. This cannot be tested and so it is a philosophy and not a science. We do not mean this with parallel universes. What we mean is real universes, in extra dimensions. The truth is out there."