Tech Gives Us More Health Info Than Ever. That Could Be Making Us Paranoid.
In the future, you'll be able to monitor your health in real time with an electronic tattoo; your diet will be tracked by a device stuck to your tooth; and you'll have a lab-on-a-chip wearables to detect early signs of disease. With such fine-grained details available, people should be healthier than ever, right?
Perhaps not. Some doctors think the opposite may be true — that in many cases, health technology has led us to over-diagnose problems that wouldn't ever be harmful, causing patients unnecessary anxiety and leading to unneeded interventions.
Physician H. Gilbert Welch, who has dedicated much of his career to combating over-diagnosis, summed up the problem to New Scientist as such: "Do people want medical care as a way to deal with acute problems; things that are bothering them? Or do they want to take the power of medicine to look hard to try to find things wrong with them?"
As health technology grows more sophisticated and more personal, this problem promises to grow. Already, we can see this happening with a particularly tricky disease: cancer, which thanks to liquid biopsies, breath scanners, blood tests, and AI systems, doctors are becoming good at catching early on.
It's hard for doctors and patients alike to hear the word "cancer" and decide to just wait and see. However, some cancers are actually very low-risk to patients, as they grow slowly or not at all. Some even disappear for no apparent reason.
Yet Welch's most recent research found U.S. hospitals that order more CT scans also had higher rates of kidney removals, as these scans tended to find small kidney cancers. Patients and doctors then treated these small cancers aggressively, even though a large portion of these masses are usually harmless. That means many patients potentially underwent the trauma of surgery for no reason.
Similarly, research into polycystic ovary syndrome (PCOS) found that diagnosing women with the condition (which can cause infertility and risks of diabetes and cardiovascular disease) caused significant emotional and physical issues even when they had no symptoms. And in breast, thyroid, and prostate cancers, more screening and more diagnoses have not led to a significant reduction in the number of patients who develop advanced stages of these cancers.
Ultimately, it seems the issue of over-diagnosis is one of balance. As a blog post from Cancer Research UK puts it, the benefits of screening for early-stage diseases outweigh the harms for whole populations; yet for an individual person, the decision whether to act on what they find — or whether to be screened at all — should be a choice informed by the actual risks. The same will be true of technology that gives us an ever-finer focus on any change in our bodies.
Information is power, but it has to be used such that people don't make themselves sick in pursuit of health.
Cancer vaccine shown to be safe and effective has entered human trials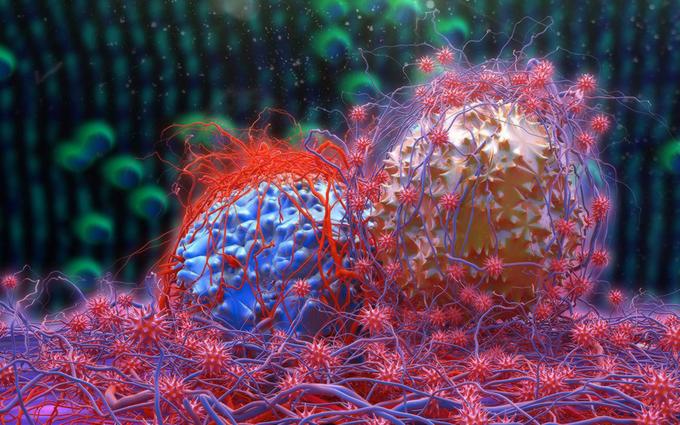 A person, like any living creature, can be vaccinated against cancer, although this disease is fundamentally different from viral infections against which vaccines are traditionally used. 
This has been proven by scientists at Ohio University, who developed a methodology for the use of immune checkpoint inhibitors. Animal studies have shown 90% effectiveness of this therapy and complete safety for the body.
Cancer tumors are extremely insidious and have a defense mechanism against the body's immune system in the form of the signaling protein PD-1. It is present on both healthy and cancerous cells, and is responsible for the friend-or-foe recognition procedure when immune B and T cells approach them. As long as PD-1 proteins in cancer cells and PD-L1 proteins in lymphocytes are working normally, the immune system simply ignores the infection, not seeing it as a target to attack.
The idea of ​​Dr. Pravin Kaumay, the developer of the inhibitors, is to interfere with the identification procedure. For this purpose, special monoclonal antibodies have been developed, which are injected into the body, seek out PD-1 proteins and settle on them, preventing proper contact with PD-L1 proteins. Lymphocytes cannot recognize these cells and automatically start the procedure for destroying them – the immune system itself begins to eradicate cancerous tumors in the body.
More importantly, blocking the signaling system destroys the usual comfortable environment for cancer cells, they are constantly threatened, cannot grow and spread throughout the body. 
This is the beneficial effect of vaccination with inhibitors – this therapy is called PD1-Vaxx. The technology has been thoroughly tested, it uses second-generation inhibitors, which are much more effective. The first human patients have already been recruited in the US and Australia to test PD1-Vaxx.
A lack of oxygen leads to aging, excess oxygen leads to immortality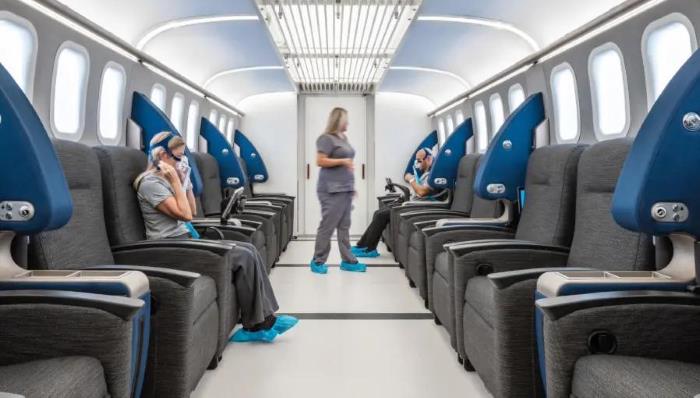 Israeli scientists claim that by using only oxygen, they have successfully reversed the biological aging process.
A recent study conducted by Tel Aviv University professor Shai Efrati and a team at Shamir Medical Center showed that when healthy adults over 64 were placed in a pressurized chamber and given pure oxygen for 90 minutes a day, five days a week and within three months, the aging process not only slowed down, but actually changed in the opposite direction.
In particular, a study published in the peer-reviewed journal Aging focused on whether this oxygen enrichment process could reverse two key indicators of biological aging: the contraction of DNA telomeres and the accumulation of senescent cells in tissues. Telomeres are located at the ends of a chromosome, consist of repeating sequences of non-coding DNA, and serve as caps to protect the chromosome from damage during replication.
Each time replication occurs, these bumpers take a hit, making the chromosomes shorter and shorter. Once the telomere reaches a certain length, the cell can no longer replicate, which leads to aging: malfunctioning of cells, which ultimately leads to cognitive or other age-related impairments and even diseases such as cancer.
About 35 adults over the age of 64 took part in the study and applied hyperbaric oxygen therapy, using 100% oxygen at an ambient pressure greater than one absolute atmosphere to increase the amount of oxygen dissolved in body tissues.
Every 20 minutes, participants were asked to remove their masks for five minutes, returning oxygen to normal levels.
However, during this period, the researchers saw that fluctuations in free oxygen concentration were interpreted at the cellular level as a lack of oxygen – rather than interpreting the absolute level of oxygen.
In other words, repeated intermittent hyperoxic (increased oxygen levels) exposure induced many of the mediators and cellular mechanisms that are usually induced during hypoxia (low oxygen levels). Dr. Efrati calls this the hyperoxic-hypoxic paradox.
"The fluctuations in the oxygen level that we have created is what matters," he told The Jerusalem Post. "During this process, there is, as it were, a lack of oxygen, which causes cell regeneration."
The practical consequences of therapy include increased attention, processing speed, and executive function, which tend to decrease with age and about which more than 50% of people over the age of 60 express concern.
According to the study, the changes were equivalent to having the participants' bodies at the cellular level go back 25 years.
"We're not [just] slowing aging – we're moving back in time," says Dr. Efrati. Efrati has been studying aging for ten years and runs Aviva clinics in Florida. The study, he said, is evidence that the cellular basis of the aging process can be reversed, adding that it "offers hope and opens up the opportunity for many young scientists to target aging as a reversible disease."
It could also allow doctors and scientists to find a way to control telomere length and develop drugs to help them grow again when needed. But will it make people live longer?
The duration of the effect has yet to be determined in the long term, says Efrati. But "probably yes." We know people with shorter telomeres die earlier, so that makes sense."
At the moment, the only drawback of the study is the limited sample size, that is, so far relatively few people have participated in the experiment, but over time, scientists will solve this problem too.
Cyberfarm 2077. YouTuber showed what a Russian cyber village could look like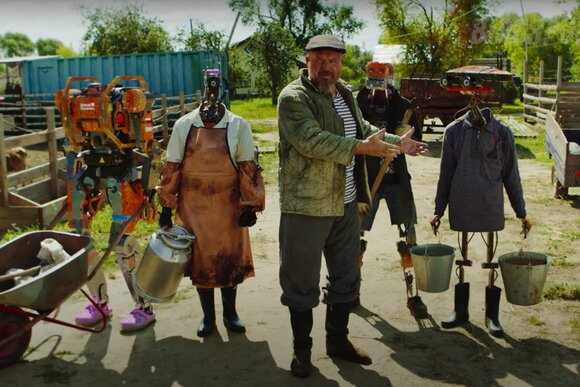 On November 19, the day the Cyberpunk 2077 video game was supposed to be released, a five-minute video about a Russian cyber village appeared on YouTube. It combines the aesthetics of cyberpunk with the life of the Russian provinces.
Russian director and blogger Sergei Vasiliev made a short film that is an excerpt from the life of a fictional Russian village with the technologies of the future. The short film was shot in the style of a video blog. 
"They say that Russia is a technically backward country, there are no roads, no robotics, rockets do not fly, and mail takes too long. [This is not true]," the creators say.
The main character, a farmer called Nikolai, talks about his cyber farm, where three androids work, and invites new workers to his business. The robots milk the cows, walk them and go to fetch water. Instead of a cesspool, there is a black hole in the toilets, and mail is delivered by flying wagons of the Russian Post. New technologies have also solved the problem of Russian roads – cars now fly over it, but even there are holes in the air.
The authors of the short film said that a "creative association of enthusiasts" worked on the creative, and now they "plan to release further videos in the same universe."