Tai Chi | Ancient Art of Being One with Mind, Body and Soul
Tai Chi old art uses light moves that reduce the stress of a demanding lifestyle and improve overall health. Tai Chi is a Chinese martial art based on a series of exercises involving gentle and balanced body movements.
Currently practiced by over 4 million people, Tai Chi enjoys much attention in the scientific literature due to the health benefits it demonstrates regardless of age and physical condition – from young adults to children and the elderly.
Research shows that regular Tai Chi practice can improve a wide variety of medical conditions.
Tai Chi is a practice for both mind and body, with a rather confusing history that has its origins in China 700 years ago.
The legend says Tai Chi was created by Chan Sang-Feng after witnessing the struggle between a crane and a snake, embodying their movements in a fighting style that combines the benefits of both.
For centuries, the art of Tai Chi has been kept secret and transmitted from generation to generation. The progress of the initiates was slow and the masters demanded huge payments or services in return for learning these powerful martial arts.
The wider spread occurred with the invention of firearms, with the martial arts starting to lose ground. The future of martial arts seemed less fortunate, but a big change occurred when they turned out to focus on the benefits to health, inner balance or discipline, and self-control.
Tai Chi is extremely popular in China, where it is massaged daily, often early in the morning in parks and other open spaces. Slow and gentle movements are combined with breathing exercises and a variety of cognitive components, including awareness and visualization.
Since Tai Chi requires very methodical and low impact movements, it is a good practice for the elderly as well as those recovering from illness and accidents.
There are different styles of Tai Chi such as Wu Hao, Sun, and Yang. To perform Tai Chi exercises you must choose one of these forms and learn different types of specific moves and positions.
Tai Chi practice has been transmitted to us today through three great traditions:
Chen family style: with combinations of slow and explosive techniques;
The Yang family style, derived from Chen style in the 19th century, with a flowing and uniform rhythm;
The Wu family style, derived from both of these styles, characterized by subtle movements of the wrists.
In addition, there are two less known styles:
Sun, created by Sun Lu-Tang, which combines elements of Hsing i (Xingyi) and Pa Kua (Bagua) with the Tai Chi sequence, and Hao style derived from Chen's style 19th century, characterized by subtle and complicated circular movements.
There is also the Wudang style created in Hong Kong by a master named Cheng Tinhung, a former Wu school disciple, who did not claim to teach any Tai Chi Chuan style.
Tai Chi offers a number of physical and mental benefits, moderate cardiovascular training, stimulates the immune system, reduces spine degeneration, improves posture, balance, and coordination, reducing the risk of stroke associated with aging.
In addition, any person can practice Tai Chi because it involves some of the mild forms of exercise.
Tai Chi involves the focus of the practitioner to live in the present and to remove the thoughts that might distract him.
In terms of scientifically proven health benefits, there are few practices that equate Tai Chi.
Here are some of these:
Improvements in physical condition, muscle strengthening, better coordination, flexibility and recovery capacity.
Pain and reduced rigidity and increased mobility for those suffering from arthritis
Improving the quality of sleep, mood, and quality of life in general.
Improving the immune system
Reduced risk of falls and fractures, especially in the elderly
Tai Chi Chuan (tàijíquán, t'ai chi ch'üan) is one of the most effective domestic martial arts, practiced both as a defense technique and for beneficial effects on health and longevity.
It is a martial art that has appeared in China for 3-400 years ago. In direct translation, it would mean the Box of Supreme Perfections or the Box of Supreme Harmony; another option is the Taiji Symbol Box.
Has documented for the first time three centuries ago as a martial art praised in the Chen family, a family of small noblemen in the village of Chenjiagou, Henan Province, the first style of Tai Chi being Chen style.
Yang Lu Chan learns the Chen style of the Chen family and then goes on to Tai Chi martial art in Beijing, where he will also teach Imperial Guards, being Tai Chi's only master of martial arts instructor at the Imperial Guard enlist only the best fighters in China). But it will not teach Chen style, but its own style, including elements from other martial arts schools, thus fondling the Yang style.
From the Yang style, the two Wu styles are then born, and then Sun Lu Tang will combine Xing Yi with Tai chi chuan, setting up the Sun style.
These are the 5 bigger Tai Chi styles in the order of appearance: Chen, Yang, Wu, Wu, Sun. In order of spreading or popularity, the most practiced is Yang, then Chen, Wu, Wu, and Sun. Besides these 5 styles, there are many smaller styles, as well as several sub-styles or schools in the same style.
Presently Tai Chi Chuan has spread throughout the world, and the variety of forms of practice differs according to the goal: increasing the natural force, creating a superior state of relaxation and intuitive response to the outside world, acquiring combat skills and bringing the practitioner in a superior state of focus, discipline, balance and harmony with the Universe.
The benefits of Tai Chi Chuan (taijiquan) practice are manifested both physically and psychologically. There is virtually no being structure that is not influenced by Tai Chi Chuan practice.
The results are manifested primarily at the physical level. The body becomes harmonious, well proportioned. It also regulates the activity of internal organs and in particular hormonal secretions.
The balanced combination of the two states – concentration and relaxation, during the Tai Chi Chuan exercise, benefit fully from the central nervous system. Thus, exercising the mind and body at the same time stimulates the cerebral cortex by excitement of certain regions and the protective inhibition of other regions.
This allows the brain to "rest" and frees the cerebral cortex from the ongoing, pathological excitation, which is the cause of certain nerve diseases. This explains why Tai Chi Chuan contributes to the amelioration and even healing of nerve and mental illnesses.
Stretching, spiraling, rhythmic relaxation of the muscles ensures correct blood circulation in all muscle groups, joints and internal organs
Another effect of practicing Tai Chi Chuan is the normalization of cholesterol levels in the blood and, implicitly, blood pressure and the decrease in incidence of arteriosclerosis.
Breathing from the practice of Tai Chi Chuan is natural, abdominal, coordinated with movements, becoming prolonged, slow, deep, continuous and relaxed.
This type of breathing involves the use of diaphragm muscle and abdominal muscles, favoring the most efficient use of the lungs as well as increasing lung capacity.
The use of the lungs to their full capacity benefits pulmonary ventilation and, of course, the metabolism of oxygen and carbon dioxide exchange.
In addition, the increase in lung capacity increases the elasticity of the lung tissue as well as all the muscles involved in breathing, the strengthening and enlargement of the chest, thus preventing the occurrence of a disease associated with aging, such as stiffening and ossification of the chest.
One of the main factors involved in improving the cardiovascular system is deep abdominal breathing during exercise.
Tai Chi Chuan practice also works in strengthening the immune system. It has been noticed that in general, Tai Chi Chuan practitioners suffer in a much lower proportion of colds, flu and autoimmune diseases.
The correct practice of Tai Chi Chuan allows the elimination of both physical (muscular) tensions and psycho-emotional tensions. Physical suits gained through daily exercise are reflected on the psychic level.
Tai Chi Chuan harmoniously combines the Qigong movement, being considered a dynamic form of Qigong. The strong structure of the necessary body is gained through practices such as the Iron Shirt.
The balance that allows the practitioner to master his emotions during practice (as in a struggle) is acquired through Taoist meditations such as the inner Suras and The 6 Healing Sounds, and the flexibility required for the free execution of movements is achieved through the exercises of Tao Yin.
Taijiquan is a martial art from the family of internal fighting styles (Nei Jia Quan) originating in China.
The name comes from the principle of Tai Ji (the great harmony between Yin and Yang).
The well-known symbol of the dance between Yin and Yang is called the "Taiji symbol". Therefore, Tai Ji Quan means "the box of great harmony" or "the box of supreme perfection".
The correct pronunciation differs according to the Chinese dialect in which it is pronounced, namely "tai ji ciuen", "tai dji" or "tai ti", but in any case not "tai." Being an internal style means that it uses energy and relaxation, not physical strength.
This style of fighting appeared within the Chen family. The most popular styles are Yang and Chen.
Yang style was developed by Yang Lu Chan, who learned the art of working for the Chen family but could not become the official follower of the tradition and had to create his own style.
He was also invited to surrender to the Chinese Imperial Court, a testament to his combat effectiveness.
In most schools in the world, Taiji or Tai Chi means a health exercise where the practitioner uses the movement, breathing and vertical position of the column to energize it and make the energy flow better through the body.
Also, for many practitioners, Taiji practice means only a series of slow movements performed by yourself.
For those who still know the old Tai Chi style as martial art, the sequence of movements is not learned from the beginning, it is just a way to train yourself when you are alone. Taijiquan as martial art means:
basic techniques on the spot;
displacements;
more complex techniques and special blows (such as a shoulder blow);
Ground floor applications – each movement has at least 5 or 6 applications in combat;
Tui Shou or pushing your hands – also different as execution what is done in health styles or competition;
the 108 sequence called Taolu;
a breathing technique that I do not know yet;
energy emission techniques that have been demonstrated to me and felt on my own skin, but I have not had the opportunity to teach them.
Wu Tao Kung Fu style was created by Master Hoang Nam in 1962 and represents a synthesis of various martial arts styles he had studied. Following the tradition of the Masters, they do not teach this style to their most advanced and worthy students.
Master Hoang Nam has started practicing martial arts since the age of six.
Hoang Nam was born in Vietnam in a simple people's family. Uncle Hoang Minh was a Sino-Vietnamese boxing master, and he was the one who initiated the little Nam in the martial arts at the age of six.
A few years later, an early vocation is to beat at the gate of Grand Master Wong Tse who teaches Shaolin Quan in one of the most prestigious schools in the country.
Transformed, the young boy does not give up and, for 3 years, returns regularly to the Grand Master. In the end, the latter succumbs to such a tenacity, and decides to submit him to a sample requiring him to sit for 2 hours a day for 6 months, the rest of the day devoted to household chores.
 Despite his small stature even after the local criteria, Hoang Nam will be worthy of the reputation of Master Wong Tse's school until 5 years later he will be allowed to descend from the mountain, the last test that will make him face the best disciples.
 At 19, Hoang Nam is knowledgeable, recommended by his master, he is studying under the guidance of other classmates such as Phoe Yang of TaijiQuan or Truong Thanh who conveys Vo-Co Truyen, the traditional Vo.
But in 1945 he will know the discipline that will make him known for the first time in Europe – karate. For his war in the country, Japanese officials occupied his family home. He begins to train in martial arts of "war" – karate, kendo, aikido, iaido and bo-jutsu.
They will initiate it in the discipline that marks the aggressive ideology of the conquerors, who were looking for nothing but efficacy. This context of war will leave some traces in the Wutao style.
At the end of the war he attended the first martial arts competitions and has notable results in 1948 at the Saigon Martial Arts Championship. Unfortunately, a new dark conflict ravages Vietnam, shakes society and destroys families.
At the insistence of his neighbors he leaves the country and chooses France as the country of refuge. He arrived in Paris in 1950, where the only known style was Judo.
He will teach in 1953 to a circle of close friends Kungfu TiêuLâm, under the name of "Full Physical Practice."
Not long ago, in 1957, he was part of the technical committee of the "Karate and Free Boxing Federation", which he presides over with another pioneer, Judo expert, Me Henry Plée.
In the same year, she opens the first official school, which is part of the first generation of European Karate. Along with Karate, Master Hoang Nam also shares his other knowledge: Aikido, Kendo, Iaido and Taiji Quan.
Tai Chi has been described as a "moving meditation" – thanks to a vast literature illustrating its all-encompassing benefits, many now call this practice a "moving medicine."
Tai Chi can be taught at home or on the Internet, but attending a course with an experienced instructor guarantees you a correct and safe exercise.
Dalai Lama Loves Everyone… Except For Dorje Shugden Buddhists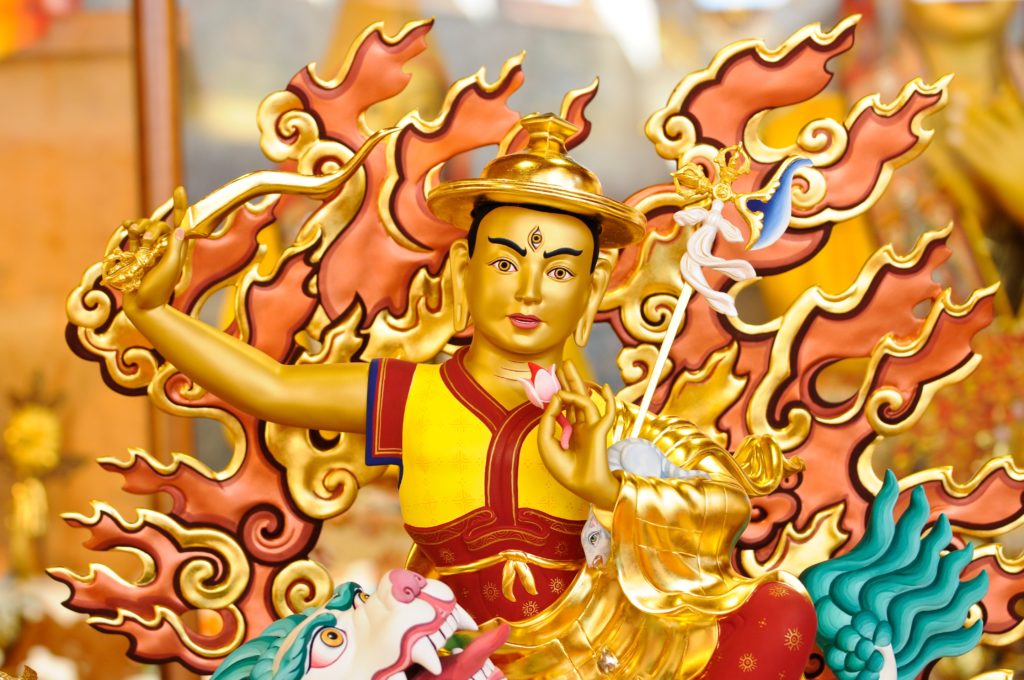 The 14th Dalai Lama, Tibet's exiled spiritual leader, has for decades travelled the world with a message of peace, compassion and love that has won him hundreds of followers and admirers, made him one of the most respected and recognised religious leaders around Earth and got him the 1989 Nobel Peace Prize.
"Love, kindness, compassion and tolerance are qualities common to all the great religions," he wrote on his Facebook page. He has brought his message to Christian, Jewish and Muslim leaders, such as Catholic Popes john Paul II and Benedict XVI, and lately spoke on behalf of the Rohingya muslims since they suffer ferocious persecution in their predominantly Buddhist Myanmar home, sometimes at the hands of Buddhist monks.
However, the Dalai Lama's tolerance doesn't seem to expand to devotees of Dorje Shugden, a contentious Buddhist deity to whom the Dalai Lama himself has admitted that he used to offer prayers before announcing it to be a malign spirit. Such appears to be his aversion to Shugden practitioners he has asked them to not attend religious parties where he is present.
He has since 1976 affirmed on several different occasions that the practice of paying devotion to Dorje Shugden shortens the life of the Dalai Lama, promotes sectarianism among Buddhists and signifies a "danger to the cause of Tibet". Through such remarks, Tibet's de facto religious leader efficiently issued a prohibition against the practice, resulting in ostracism of its practitioners by the wider Tibetan Buddhist community.
Some Shugden practitioners say that this is comparable to the Pope threatening excommunication for people who promote devotion to the Virgin Mary or Saint Francis. Such high-handed actions would meet with fierce opposition both from people and from orders like the Franciscans and the Marists. All would no doubt consider themselves practising Catholics despite their obvious disobedience to a figure that, in Catholic doctrine, is God's representative on earth.
An issue of emphasis
The Dorje Shugden deity is believed by some to be among many protectors of the "Geluk", or"yellow hat" school of Tibetan Buddhism to which the Dalai Lamas belong and whose adherents are known as "Gelukpas". Critics state worship of this deity promotes divisions among the four major schools of Tibetan Buddhism, all which share the same fundamental doctrine, and whose differences lie mostly in the emphasis they put on various Buddhist scriptures.
"The hub of the dispute is contrasting views on sectarianism and the correct path for Yellow Hat Buddhism," wrote M.A. Aldrich in a December 2016 article at The Diplomat. "The Shugden followers insist upon an aggressive purge of heterodox forms of Tibetan Buddhism while the Dalai Lama has called for non-sectarian cooperation among all branches of Tibet's religions."
Shugden practitioners have worshipped among "Yellow Hat" Buddhists for some 350 years. If they've pursued an"aggressive purge" of different kinds of Buddhism, as their accusers state, how can it be that all four main schools of Buddhism generally flourished over such an extended period?
Moreover, since Shugden devotion has been an accepted practice for most of this period of time, what has changed since the Dalai Lama fled Tibet in 1959 after a failed uprising against Chinese Rule?
"The Dalai Lama believes that aggressive sectarianism threatens Tibetan unity," wrote Aldrich. "He has decreed that while the followers of Dorje Shugden may continue to worship the deity, his own followers should not permit devotees of Shugden to be initiated into the Kalachakra."  The Kalachakra is a intricate system of doctrine and meditation in Tantric Buddhism and exclusion from it is seen by many as a significant penalty.
Though the Dalai Lama has said his statements don't amount to a ban on the practice, the Central Tibetan Authority — the Tibetan government in exile in India — taking its lead from the religious leader — has made a range of moves to ostracise Shugden practitioners. A 1996 CTA resolution involves a clause which states: "if individual citizens propitiate Shugden, it will harm the common interest of Tibet, the life of His Holiness the Dalai Lama and strengthen the spirits that are against the religion."
Other branches of the exiled government immediately fell into line after this resolution. For instance, a 1996 directive from the CTA's department of health said "if there is anyone who worships Dorje Shugden, they should repent the past and stop worshipping. They must submit a declaration that they will not worship in the future."
Demonizing worshippers
Jamyang Norbu, a Tibetan political activist who favours the independence of the area rather than greater autonomy under the Chinese authorities, states that although the Dalai Lama has every right to object to Shugden practices on theological grounds, Buddhists ought to be free in their devotional practices.
"The trouble is that the Tibetan government has been inducted to implement the Dalai Lama's proscription of Shugden worship," wrote Norbu. "The Tibetan government claims it has not issued any orders or appeals to people to harass or fight Shugden worshippers. Yet it has produced and distributed literature and videos demonizing Shugden worshippers."
Norbu is nevertheless highly critical of those outspoken Shugden activists who've picketed a number of the Dalai Lama's public appearances, trying to drown out his words, chanting abuse while making no attempt to engage into dialogue. He has stated, however, that additional effort can be made to achieve an understanding with those Shugden acolytes who continue to accept the Dalai Lama as their spiritual leader.
One such is Tsem Tulku Rinpoche, the Malaysian based 'spiritual advisor to Kechara' Buddhist Temple and Shugden practitioner, who earlier this year said that he was"ecstatic" about what he known to be a perceived softening of the Dalai Lama's position vis-à-vis Shugden practitioners.
A number of Shugden centers, such as Kechara, state they're not in any way active in the autonomy debate, nor have no curiosity about overtures from China.
Tsem Tulku Rinpoche says he has for decades resisted the scapegoating of the Shugden spiritual practice, looking for a peaceful end to a conflict that has already weakened the beleaguered community of Tibetan refugees and their Tibetan government in exile. Additionally, supporters say the exception of Shugden practitioners isn't compliant with the Tibetan constitution, nor Article 18 of the Universal Declaration of Human Rights that embodies the notion of religious liberty.
Another notable Shugden exponent to come under pressure would be Geshe Kelsang Gyatso, religious leader of the New Kadampa Tradition. Supporters maintain these two leaders have worked tirelessly spread of the Geluk tradition globally. However, while the New Kadampa tradition has protested the Dalai Lama vociferously, Tsem Tulku's Kechara followers have sought to avoid this conflict.
Nevertheless, the vilification of the practice persists. In late 2016an official correspondence from the Tashi Dargyeling Monastery — as translated on a Shugden-leaning website — seemed to promote measures against Shugden professionals which bear all the hallmarks of religious persecution. People who continue to worship the deity, or just maintain relationships with practitioners, are told that the monks of the monastery won't perform prayers in their homes or funeral rights for members of the family — somewhat equal to being excommunicated from the Catholic Church.
Earlier in 2016, a Monastic University in the Tibetan exile community stated that it had introduced an identity badge program for its monks to indicate they weren't "Dolgyal propitiating monks". Dolgyal is a derogatory term used for Shugden devotees. Monks who practiced dedication to the Dorje Shugden weren't welcome in the school, it was understood.
More alarming still, there also have been widespread reports of beatings, vandalism and death threats targeted at practitioners, a lot of whom say they've been forced into the boundaries of their communities, or to leave them completely.
A Chinese angle
"There's a lot of passion around this (issue) from Shugden practitioners, and the Chinese have fostered this Shugden worship as a way to split Tibetans," explained Kelley Currie, a senior State Department adviser on Asia and Tibet from 2007 to 2009, told Reuters in a December 2015 report. Currie has worked for the International Campaign for Tibet, an advocacy group promoting human rights for Tibetans.
In the last several years, Dorje Shugden professionals have been denounced as stooges of China who support Beijing rule in Tibet. They're accused of allowing China to exploit divisions among Tibetan Buddhists and worse, accepting Chinese backing to foment discord among the exiled Tibetan community.
Their virulent opponents have established a string of attacks through social media, including a high number of heavily-worded insults and threats on Twitter, Facebook and elsewhere, couched in an occasionally violent speech rarely associated with Buddhism. Shugden proponents who share their spiritual practices online say they risk a co-ordinated deluge of frequently ad hominem attacks.
The timeline of events additionally indicates it had been the edicts and pronouncements from the Shugden practice which generated the discord within the Buddhist ranks in the first place. If Shugden acolytes were permitted to keep their worship practices unmolested by other factions within the Buddhist community, as they've done publicly for 350 years, there could possibly be no schism to exploit.
In effect it seems that it was just after the Dalai Lama spoke against the practice that the Chinese authorities made its first tentative approaches to Shugden practitioners, possibly sensing a chance to exploit the rift and weaken the push for Tibetan autonomy.
Nevertheless, China is not involved in the demonstrations, said Sonam Rinchen, a U.S. based Tibetan national, as mentioned in the Reuters piece. "I am sure they are pleased, but we do not protest to please China," he explained. "We are interested in getting our religious freedom back."
'Temple of Love' – A newly released Youtube Love Anthem – Great!!!
You gotta believe me when I tell you it's heart warming, soul touching and cult!!!
They call it: Poetic Rock. And it is..no doubt!
The time has come for all to admit that Jesus was not white
Historians and Biblical scholars are generally agreed that Jesus of Nazareth was born in the region which is now modern day Palestine and therefore it is certain that he was Middle Eastern in his appearance. Despite the fact that scholars generally agree that this is the case, it still proves to be controversial among certain circles with some people claiming that Jesus was a white man. Even though this may seem to fly in the face of common sense it is still a matter of great debate among some circles. But how did this argument come into being?
There are very few descriptions of Jesus in the Bible and those which do exist seek to emphasize his divinity rather than give an authentic representation of his human appearance. Therefore, those who wish to decipher what Jesus might have looked like being forced to seek out what other people from his home region and time period looked like. The ancient Jews tended to look very similar to their Middle Eastern neighbors, with dark skin and hair. Indeed, most of the earliest representations of the person of Christ are depicted in this way with an emphasis on Jesus's Semitic origins. However, once Christianity and the figure of Jesus began to move into the mainstream this was no longer the norm.
The fifth century saw the greatest revolution in the history of Christianity when the most powerful man in the world, the Emperor Constantine, became a convert. Christianity became the official religion of the Roman Empire and the once scorned and persecuted faith soared in popularity. It was at this time that the classic representation of Jesus as it is understood today began to proliferate. This artwork was generally produced in the center of the Roman world, Rome, where the white European artists depicted Jesus with long brown hair, a beard, and white skin, in order to emphasize his connection with the people of Europe.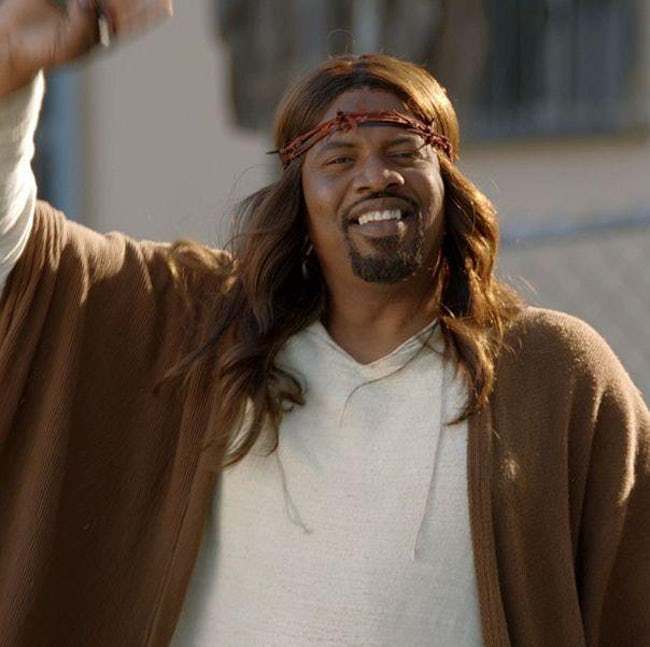 This trend would continue over the centuries as Christianity became more integral to European life. According to the Biblical scholar Christena Cleveland, this was a concerted effort to depict white Europeans as having the most natural affinity to Jesus of all of the people in the world despite historical facts indicating to the contrary. The reason for this is that Jews were a marginalized minority at the time that Christianity entered the mainstream and continued to be so throughout the glory days of Christianity in Europe. Therefore it would not be considered either appropriate or wise to aggrandize the Jews by aligning the Messiah with them in any way. Instead, Jesus was presented as being as close to the white European worshippers as possible in his physical appearance.
Source: Disclose.tv