Swastika Was Revered as a Symbol of Luck and Charm all over the World Before Nazis Hijacked It
It has long been known amongst historians and anthropologists that humans' evil actions give meanings or reshape the perceptions of even the most peaceful of the notions and symbols.
Nowhere this fact is more evident than the stigma attached to the Swastika symbol.
Synonymous with the Third Reich that wreaked havoc on the European continent, this symbol previously enjoyed an entirely different status, one that was on the opposite end of violence and mass killings.
For centuries, western civilization revered the swastika as a symbol of luck, as it was the case in the early 20th century.
The earliest findings of the swastika took place in Mezine, Ukraine; however, some of the most peaceful and oldest organized religions on the planet have long used the swastika as an auspicious symbol of luck.
Hinduism and Jainism had always had a very positive relationship with the symbol, their religious buildings and festivities include various forms of the swastika.
Western literature widely used the symbol and had been using the oldest term 'Gammadion Cross' to denote the swastika.
The term Gammadion Cross stemmed out mainly due to its appearance and not any supernatural meaning.
The swastika apparently makes an amalgamation of four Greek Gamma letters, that are affixed together.
The term Gammadion Cross stemmed out mainly due to its appearance and not any supernatural meaning.
The swastika apparently makes an amalgamation of four Greek Gamma letters, that are affixed together.
The unique status of the swastika that spanned over continents and civilizations, got completely shattered when Nazi Germany adopted swastika as their symbol in 1920.
The events that followed the Nazi party's rise to power in Germany and killings of millions that resulted from it, gave the swastika a brand-new meaning, one that was on the far end of the other fringe, too different from luck and auspicion of course.
Before the stigmatisation of the auspicious symbol of the Gammadion cross, it was widely revered and used extensively in the businesses across the civilized word; often to invite the 'goddess of luck' to help with the finance.
A famous laundrette, appropriately called Swastika Laundry, was founded in 1902 on Selbourne Road in the Ballsbridge district of Dublin. Founded by John W. Brittain in 1872 the facility remained functional up until 1937, with its vehicles and shop fronts 'eerily' (for us in the 21st century of course) decorated by a black swastika over a red background, something that later became the signature of the Nazi regime.
Another business that flourished in the early 20th century and took the swastika as a symbol was a Danish Brewery called the 'Carlsberg Group'.
The company remained functional up until the mid-1930s. The company was discontinued due to the well-established association with the Nazi Party in the neighbouring Germany ruled by the Nazis.
However, as you enter company's headquarters in Copenhagen today, you can't help but see the last elephant statues standing tall with the swastika carved on their bellies. These statues were installed in 1901, way before the Nazi party's idea of hijacking the swastika was even conceived.
Swastika has long been the part of religious symbolism for many old religions, and it stems out from an unconventional source and in an unorthodox manner.
Christianity used the swastika as a hooked version of Jesus Christ's famous Cross; the swastika was seen as the symbol of Jesus' victory over death and persecution.
Ancient Christian churches, especially those from the Romanesque and Gothic eras, extensively used the swastika and decorated temples with the auspicious symbol.
Hinduism still uses the swastika despite the stigma attached to it.
Hindus often trace the symbol with a finger using a sindor solution on the head or body during many Hindu religious rites.
Decorating doors of houses and temples with the swastika is also a custom so deeply held in Hinduism that no western political or social pressure can root it out.
Even a number of auto rickshaws and taxis driven by devoted Hindus can be seen with various forms of the auspicious symbol on the doors and even the inside of the vehicles.
In today's India, the swastika is believed to be the bearer of good luck and is considered a symbol of protection against evil and malicious intent.
The strange story of Jodie Lynn Myers: The Corpse Bride
Forrest Fuller nicknamed the "Groom of Doom" named for the grim plan he set in motion after jealously stabbing Jodie LynnMyers to death in 1994.
He Killed His Girlfriend … And Planned to Make Her His Corpse Bride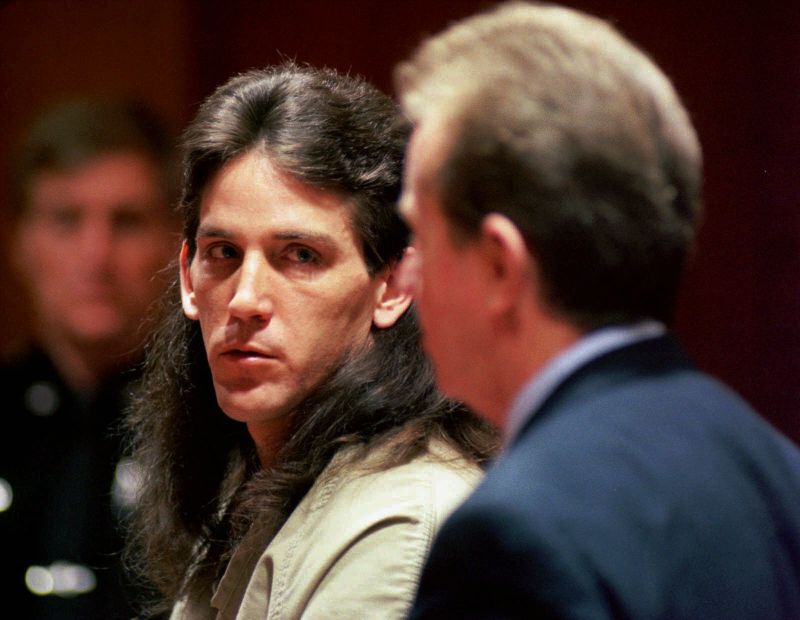 Being a bartender, you get used to hearing strange things. But when the bartender at The Last Stop in Fairmont, West Virginia had a customer tell her that his dead fiancée was in the backseat of his car, she had a feeling she'd probably heard the weirdest thing she ever would. It was Thanksgiving weekend, 1994, and 28-year-old Forrest Fuller had stopped in for a drink.
As word spread through the bar, police were already on their way. They'd been searching the highways ever since a woman named Lilanes Guant, had called local police with her suspicions that her friend, Jodie Lynn Myers, had been killed. The bartender slipped away to call the police to The Last Stop–and so it became Fuller's true last stop.
Police found Myers's body in the backseat of Fuller's 1994 Camaro, and her wedding dress in the trunk. Already disturbed, the police's concern only grew as they questioned Fuller about the death of his fiancée.
Forrest Fuller and Jodie Lynn Myers had had a tumultuous, on-again/off-again relationship. On the night of November 23, 1994, Myers tried to break it off for good. Their relationship had gone on for years with constant up-and-downs, and it was time to leave–she wanted a chance to find love somewhere else. This revelation was too much for Fuller to take. Flying into a jealous rage, he beat Myers. He then attempted to choke her both with his hands and his tie. After that failed, he got a kitchen knife and stabbed the woman to death.
Despite her wish to be free of him, Fuller still wanted Myers to be his wife–dead or alive. He put her body in his car, drove to the convenience store where he worked, and stole nearly $700, Myers's corpse in tow.
On Thanksgiving Day, Fuller secured his dead fiancée in his '94 Chevy Camaro and stuffed her wedding dress into the trunk. He then took off from his Pemberton Township, New Jersey home on a road trip to California where he intended to marry his corpse bride. Fuller only made it as far as West Virginia, where the police stopped his westward journey.
During his macabre wedding adventure, Fuller managed to find a moment to call Jodie Lynn's mother and update her on his plans. He told the woman that he had murdered her daughter and that he still planned to wed the now-deceased Jodie Lynn. Before hanging up, Fuller promised to send Jodie Lynn's mother her own daughter's ring finger, adorned with the wedding ring Fuller would affix before saying "I do."
Word of the murder and Fuller's gruesome plan quickly spread. The tabloids labelled Fuller 'The Groom of Doom', and Jodie Lynn 'The Corpse Bride'. Adding to the shock value of the case, it was revealed after Fuller's arrest that he was already married with a young son. Apparently, his estranged wife had placed a restraining order against him–for reasons that Jodie Lynn didn't find out until it was too late. Fuller's wife attended his trial, along with their 10-year old son.
The sensational case drew headlines in tabloids and major newspapers alike, including The New York Times. In 2016, a Lifetime movie, Nightmare Wedding, sprang up, however the actual storyline appears to be only loosely based on the corpse bride.
Fuller is currently serving a 30-year sentence with no possibility of parole, the result of a 1995 guilty plea. In 2001, he requested a new trial, though that request was later denied.
Featured photo: rawpixel / Unsplash
Read more :The line up
Strange Sounds Recorded Coming from Greenland's Skies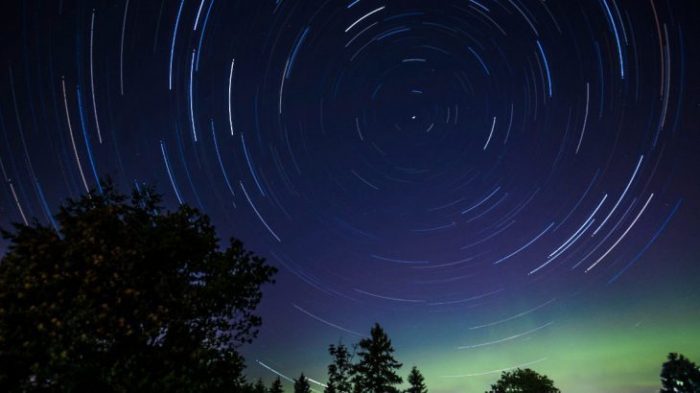 A YouTube user ('Finn Enoksen') shared video clip of strange sounds he recorded that seemed to come from the skies over Greenland on January 4th:
"I hear that strange sound like for 1hour but sometimes it silence for 5 or 10 minute, it little bit hard to heard because that strange sound is not loud."
Creepy Unsolved Murder Mysteries
The boy in the chimney
In 2008, teenager Josh Maddux left the house where he lived with his dad to run an errand. He disappeared, and seven years later, his remains were found in the fetal position, stuffed into the chimney of a nearby historic cabin. His body, devoid of wounds, showed no signs of a struggle. As The Huffington Post reported, "When the teen's skeleton was found, his knees reportedly were above his head and a hand was covering his face."
The strangest details were slowly released to the public in the following weeks. Maddux's had been clothed only in a thermal undershirt, and the rest of his clothes were lying on the floor inside the cabin. Construction workers confirmed that rebar on the chimney's opening meant he would not have been able to climb down, so he must have been trying to climb up.
To make matters worse, an anonymous Reddit post later detailed a rumor that Maddux had been coerced by a friend who went on to become a serial killer.
Hannah Upp's Disappearances
As chronicled in a New Yorker exposé, 23-year-old Pennsylvania resident Hannah Upp has led a life peppered with disappearances. Seemingly without a direct cause, Upp enters a fugue state and disappears off the grid, cutting off communication with her friends and family, and after a while, she's often found near water.
Doctors diagnosed Upp with "a diagnosis of dissociative fugue, a rare condition in which people lose access to their autobiographical memory and personal identity, occasionally adopting a new one, and may abruptly embark on a long journey." She disappeared again last year and her belongings were found near the ocean on St. Thomas — the strangest thing about her case is the fact that her parents seem apathetic, or mystical, even, when asked about their missing daughter by the press.
Kathy Hobbs Predicts Her Own Death
The kidnapping and murder of 16-year-old Kathy Hobbs is so odd that it was featured on an episode of the cult classic series Unsolved Mysteries.
After her death in 1987, Hobbs' parents and friends disclosed that all her life, Hobbs had suffered from "premonitions" that foreshadowed her death at 16. In her teen years, she developed agoraphobia and refused to leave the house, but on her sixteenth birthday she believed the curse had been broken — or, so say her family and friends. Just three months later, she was attacked coming home from buying a paperback novel and murdered with blunt force trauma to the head.
In 1989, a Toledo man named Michael Lee Lockhart was charged and convicted with Hobbs' murder, though Lockhart never confessed. The internet is divided on whether Lockhart actually shot Hobbs, but the real point of contention is the young woman's premonitions. Why was she able to predict a seemingly random act of violence?