Supernatural Experiences; Reptilian Shapeshifters in Grass Valley
HPI Reptilianologists headed to Grass Valley to investigate some out of the ordinary claims.A woman says that she witnessed her neighbor morph from a human being to a reptilian. Note: This later became her boyfriend and not her neighbor, the story changed. Now that his identity was exposed, he informed his reptilian colleagues. It so happens his colleagues live in the same neighborhood.
The client discovered she lives in a community of Reptilians. The Reptilians now dress in black and in the middle of the night, they gas her room, placing the client into a sleeping slumber. They remove something from her body on a nightly basis. She even has a photograph of an incision on her back. She discovered a strange gas pipeline that goes into her bedroom. It will be the mission of the HPI Reptilianologists to discover what exactly this pipeline is. We will conduct surveillance on the home and the property to see if there are strange men in black creeping around her home.
In The Biggest Secret (1999), Icke introduced the idea of the "Reptoid Hypothesis." He identifies the Brotherhood as originating from reptilians from the constellation Draco, who walk on two legs and appear human, and who live in tunnels and caverns inside the earth. They are the same race of gods known as the Anunnaki in the Babylonian creation myth, Enûma Eliš. Tyson Lewis of Montclair State University and Richard Kahn of the University of North Dakota write that Icke has taken his "ancient astronaut" narrative from the Israeli-American writer, Zecharia Sitchin. Icke's idea of "inner-earth reptilians" is also not new, though Barkun writes that Icke has done more than most to expand it.
Sitchin writes that the reptilians came to Earth for its precious metals. Icke argues that the Anunnaki came specifically for "monoatomic gold," a mineral he says can increase the carrying capacity of the nervous system ten thousand fold. After ingesting it, the Anunnaki are able to process vast amounts of information, speed up trans-dimensional travel, and shapeshift from reptilian to human form. They use human fear, guilt, and aggression as energy in a similar way, part of the reason they organize human conflict. The more negative emotion we emit, the more the reptilians absorb:
Thus we have the encouragement of wars, human genocide, the mass slaughter of animals, sexual perversions which create highly charged negative energy, and black magic ritual and sacrifice which takes place on a scale that will stagger those who have not studied the subject.
he Anunnaki have crossbred with human beings, the breeding lines carefully chosen for political reasons. He believes they are the Watchers, the fallen angels, or "Grigori," who mated with human women in the Biblical apocrypha. Their first reptilian-human hybrid, possibly Adam, was created 200,000–300,000 years ago. There was a second breeding program around 30,000 years ago, and a third 7,000 years ago. It is the half-bloods of the third breeding program who today control the world, more Anunnaki than human. They have an extremely powerful, hypnotic stare, the origin of the phrase to "give someone the evil eye," and their hybrid DNA allows them to shapeshift when they consume human blood. In Children of the Matrix, he expanded his description of those in charge, adding that the Anunnaki also bred with another extraterrestrial race called the "Nordics," on account of their blond hair and blue eyes, to produce a race of human slave masters, the Aryans. The Aryans retain many reptilian traits, including cold-blooded attitudes, a desire for top-down control, and an obsession with ritual, lending them a tendency toward fascistic militarism, rationalism, and racism.
Lewis and Kahn write that the Nordic hypothesis means Icke is mirroring standard claims by the far right that the Aryan bloodline has ruled the Earth throughout history; for Icke, Sumerian Kings and Egyptian pharoahs have all been Aryan reptilian humanoids, as have 43 American presidents and the Queen Mother, who he writes was "seriously reptilian." All have taken part in Satanic rituals, paedophilia, kidnapping of children, drug parties and murder, needed to satisfy their reptilian blood lust, which allows them to retain their temporary human form.
THE INVESTIGATION
It was a long drive to Grass Valley and in my mind, I kept pondering…"are there really alien reptilian shapeshifters living in a community in Grass Valley, can my client really be telling the truth?" I got up there early and surveyed the landscape and property. What I did discover is that this one street has the best neighborhood watch ever. As I drove my car up and down this street, it seemed like every person that lived on this street was looking out their window or stepping out on their porch to see who I was. I felt like I was in the back swamps of Louisiana again. A similar thing happened in Louisiana, I had to drive down some muddy dirt roads looking for a house to pick up my date, a Cajun girl. Every neighbor stepped out to see who the guy in the Camaro was. One big Cajun came up to me and said: "You ain't from here boy, you stepping in the wrong area, you can get yourself hung! Strangers disappear in these swamps!" I drove off quickly and said to myself, oh crap, what did I get myself into? Finally I found the house and picked up my Cajun girl date named Mimi. I found out she lived in a big two story house with her mother, father, grandmother, 3 cousins, 2 uncles, 6 brothers and 1 sister. Her 6 brothers were all huge. One of the brothers looked at me and said: "Where you taking Mimi boy?" I said "dancing". The brother said: "You in Coon-Ass territory boy, you make sure you bring her back by 11pm." I looked at my watch, it was 9pm. That sure isn't much dancing. I knew I wasn't going to get anywhere, so I decided not to take her out and decided to have a couple of beers with her brothers. After drinking those two beers, I went back to the base. I didn't get lucky that night.
So will I on this night get lucky? A different kind of lucky. Will I discover what David Icke has been talking about all along? My team starts showing up. I call the client, for a while there she is not answering and I had another dilemma, I couldn't find her house. Finally she answers and she tells me we cannot go to her house and that she will meet us at Condon Park.
We follow the client to Condon Park and she briefs us about everything that is going on in her community. She tells us that it is her boyfriend that she saw shapeshift into a reptilian. Her boyfriend is home and that we cannot conduct surveillance on her property.
Well, this is a new one for me. I didn't know that her boyfriend was also a reptilian. If we can't conduct our surveillance on her property, how
can we do our jobs? The client blamed me for not getting all of the details and I know I told her exactly what was needed, what will happen during the investigation and how the investigation will be conducted. But, I thought, why argue with her, I need to maintain my professionalism. I feel bad, because I have people who drove all the way from Stockton, Martinez for this investigation and now it looked like there would be no investigation.
During the briefing, the client was telling us that she does not want to be debunked and then before I knew it, she accused 3 of my investigators of being reptilian spies. Okay, this is getting too much, it was time for Plan B. I convinced the client to take us to the Holbrook Hotel. I did an investigation at the Holbrook and I know that this place is haunted. So on this night we investigated: Mount St. Mary's Academy; Saint Patrick's Catholic Church; Old St. Patrick's Cemetery – 1853-1908; all located at South Church Street and Chapel Street. At the cemetery we captured 3 EVPs, one EVP whistle by Stephanie Belson and 3 other EVPs, one sounding like a small child. Many orb anomalies were captured by our camera. I saw orb action and a bit of mist in my infrared night scope binoculars – in real time. After the cemetery we dropped off the client at her home, so she could do readings. Did I tell you she also does readings? Well, if I didn't, she does. After dropping off the client we investigated the Holbrook Hotel. There was a bachelorette party going on and it was too noisy for EVPs, but we captured some orb anomalies in our photographs. I checked out the Nevada Club, which has a reputation of being haunted and it was more noisy there than the Holbrook, so finally we decided to go back to the cemetery. The activity ceased and before I knew it we gathered in a group and discussed this weird night.
We concluded that since the client sees all kinds of traffic going up and down her street at all hours of the night, there may be something else sinister going on. Maybe a meth lab or maybe one of the neighbors is growing marijuana? I was ready to go back to my undercover narcotics days again and see what was exactly going on in this neighborhood watch friendly community. Bring back my old narc days, bring back Porkchops (code name when I was with DST (Drug Suppression Team) CID (Criminal Investigation Division).
Instead of hunting reptilians, we found ourselves hunting ghosts again….sigh.
CONCLUSION:
This is an example of an investigation that went bad. When I saw that there was not going to be an investigation, I pondered the thought: "What would Josh Gates do?" I must admit, the client does seem terrified, but I think it has to do with something more on a personal level and I feel there may be something sinister going on, but it's not Reptilians. If she is seeing a lot of traffic on her street at all hours of the night, it's because of drugs and not
Reptilians that are looking to feast on human blood. Instead of monster hunting, I found myself ghost hunting. Monsters are a rarity and I get an adrenalin rush from hunting monsters, damn ghosts are a dime a dozen.
Paul Dale Roberts, HPI Esoteric Detective
Haunted and Paranormal Investigations (HPI International)
http://hegelianismparanormalintelligence.com/
https://www.facebook.com/#!/groups/HPIinternational/
This secret organization hides the "anomalous phenomena"
The SCP Foundation is a secret organization commissioned by world governments to contain and study anomalous entities, objects and phenomena that defy natural laws.
SCP refers to the acronym for Special Containment Procedures (Special Containment Procedures). If some of these SCP objects are left uncontrolled, they can pose a threat to humans, or at least to normal perception of reality.
The existence of SCPs is kept secret to prevent massive panic and related chaos that prevents humanity from performing its common tasks.
When a phenomenon is discovered, the SCP Foundation deploys agents to collect and transport the phenomenon somewhere in the Foundation, or to contain it at the location of its discovery if transportation is not possible.
Once contained, the phenomena are studied by Foundation scientists. Foundation-acquired prisoners (referred to as 'Class D' personnel) are used to interact with certain phenomena due to the danger they pose.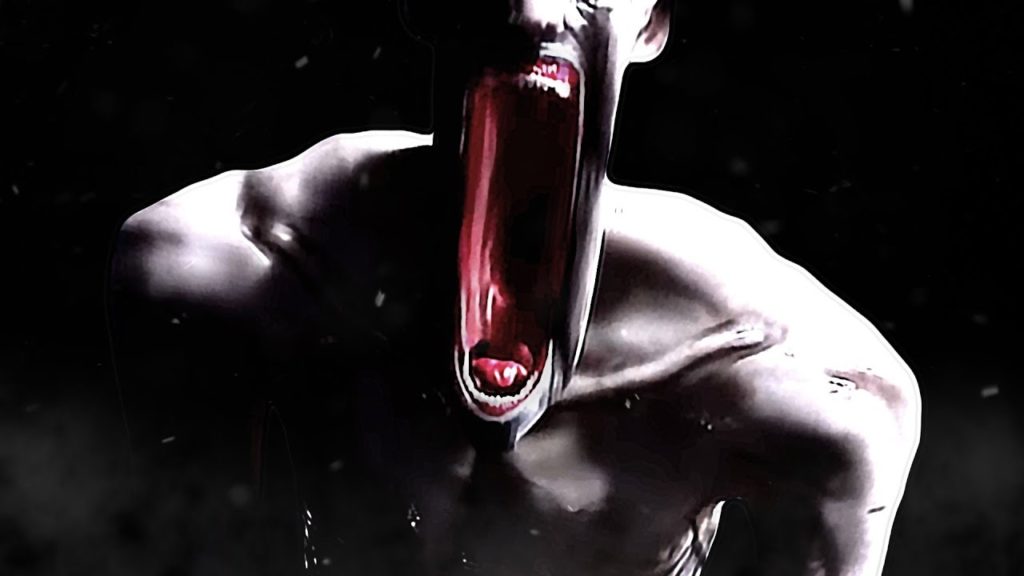 The Foundation maintains documentation of special containment processes for all phenomena in its custody. These documents describe the phenomenon and include instructions for keeping it properly contained.
Since 1992, the SCP Foundation has maintained containment procedures for over 2000 phenomena, and new procedures are often added.
This foundation was born on the Internet, where thousands of state secrets were released that supposedly should never have been disclosed.
As long as society lives in "peace," this organization may struggle to contain what we don't know and push these things away from the environment.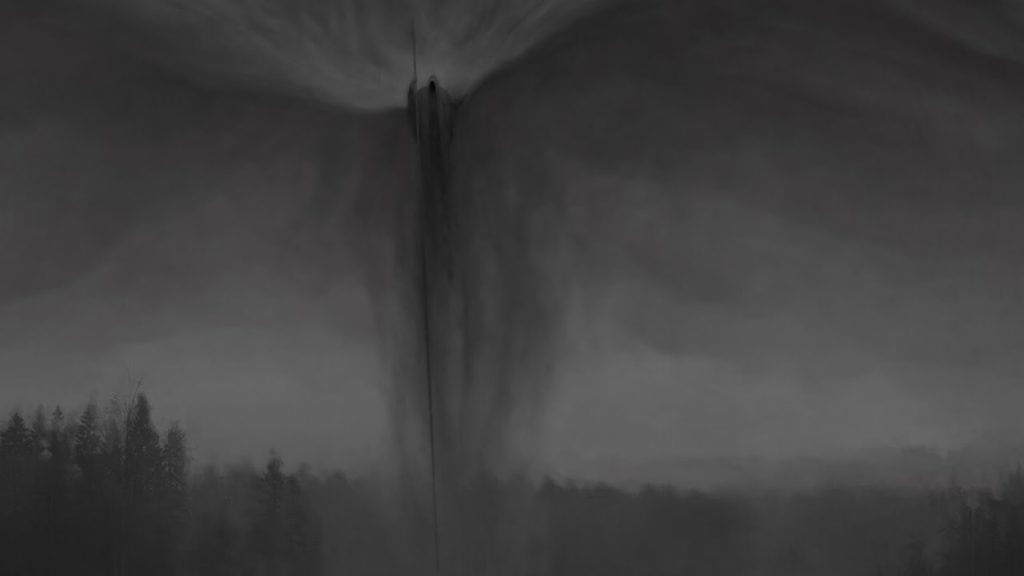 It is said to have, at least on the web, an archive full of non-fiction stories that certain people live outside and inside the premises of this organization. In addition, from the testimonials of scientists who conducted tests to find out the origin of entities and objects. And that has possibly been happening for a long time, and not as they say, since the beginning of the century.
Perhaps it is a very old secret society, where people and aliens alternate, which can broaden the knowledge that in our world, situations occur that cannot be controlled by human society.
What do you think? Do you think there are paranormal and mysterious phenomena that should not be seen by us humans?
Fright night on A&E channel on October 30th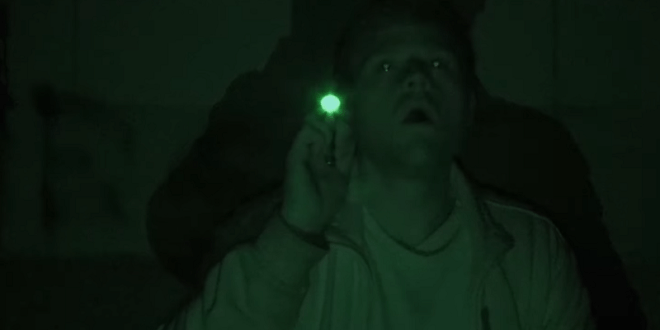 If you live in the United States and your getting into the Halloween mood early then check out A&E Channel on October 30th for a night of Ghost Hunting.
First off at 8pm ET/PT, A&E embarks on the longest continuously filmed paranormal investigation in television history with "World's Biggest Ghost Hunt: Pennhurst Asylum."
Watch Paranormal investigators Ali Horrick, Katie Burr, Zak Heino, Max Baumle and Austin George as they investigate one of the most haunted places in the U.S in this 2 hour special.
You can read more about the show here in a post I wrote earlier this month.
Then at 10pm ET/PT, the highly anticipated season one finale of "Ghost Hunters" finds the team, Grant Wilson, Daryl Marston, Kristen Luman, Brandon Alvis, Mustafa Gatollari, Brian Murray and Richel Stratton, capturing compelling evidence of a figure lurking inside an abandon 19th century hospital in Texas.
When Demons Get Into Our World
An exorcism is a religious practice of removing demons or other possessing spirits from a person or place. Ridding someone of a diabolic possession is not always an easy process, but many believe it is necessary for the safety of the victim and those around them.
Exorcisms have been practiced for thousands of years and across several major religions, including: Hinduism, Islam, Judaism, and, of course, Catholicism.
Exorcism in Catholicism
Though called by a variety of names, the ritual of exorcism can be found in nearly every form of religion. However, it is most often associated with the removal of demons in Christianity; specifically in the denomination of Catholicism. Catholics believe that the power of Jesus Christ provides priests with the power to expel evil demons.
Baptism, blessings, and the cleansing Prayers of Deliverance can be considered forms of exorcism in the Catholic faith, but Major Exorcisms are what we typically associate with the word.
This form, also known as the Rite of Exorcism, is considered when a powerful entity has taken control of an individual. This rite can only be performed by a priest, or with the permission of a Bishop.
Identifying the Possessed
Demonic or spiritual possession can display itself in many ways depending on who, or what, has actually taken hold of the host. Most signs are quite similar to what we associate with mental disorders like schizophrenia, but escalate much quicker and are accompanied by events or characteristics that can only be considered paranormal.
Some symptoms of possession are:
– Sudden hair or eye color changes.
– Tone of voice switches randomly from very high to very low.
– Speaks in tongues, or languages they've never learned.
– Ability to move the body in unnatural or humanly impossible positions.
– A sudden aversion to all religious objects, practices, or materials.
– Exhibits extreme rage along with superhuman strength.
– Recants past events they've never heard of as if they were there.
– Ability to read the thoughts of those around them.
– Levitates at will or during sleep.
Due to advancement in medicine and many tragedies that have occurred during exorcisms, an extensive investigation is now required before an exorcism will be performed. It's essentially a process of elimination to determine if the person is truly possessed by a spiritual being or not.
A priest will enlist the help of a psychiatrist, medical doctor, and Church-appointed paranormal expert to determine if the symptoms can be explained by mental illness, a medical condition, or fraud. If the investigation concludes that the individual is truly possessed, then an exorcist is appointed to the case.
Performing the Rite of Exorcism
The appointed exorcist dresses in this surplice along with a purple stole, and makes his way to the victim. He then begins the ritual by speaking a series of statements, prayers, and appeals.
These can be divided into two groups: Those in which the priest asks God to free the subject from the demon, and those in which the priest commands the demon to leave by the name of God.
The priest will perform various actions at specific times during his recitations, such as: laying his hands on the victim, splashing holy water on everyone in the area, clasping or hold up a holy relic, and making signs that signify the cross on himself as well as the victim.
All of these things are repeated until the demon has been expelled, or the priest has exhausted all options.
Most Famous Exorcisms
Though there have been many documented cases of exorcisms, there are a few that stand out.
The Exorcism of Ronald Doe
Upon the sudden death of his aunt, a teenage boy attempted to communicate with her through Ouija board. Soon after, many strange things started occurring around him. When no one could explain the events, two priests were called to help.
During multiple exorcisms performed on him in 1949, the priests witnessed his bed shake violently, various objects flying around the room, many words appearing in wounds on his body, and the boy speaking in a guttural tone.
Once the 30th rite was completed, everything suddenly stopped and the boy had no memory of the previous events. Though given the pseudonyms Ronald Doe and Ronnie Mannheim, the boy's true name was never released. The diary kept by one of the priests was adapted into the film and novel, The Exorcist.
The Exorcism of Anneliese Michel
A German Catholic woman named Anneliese Michel, initially thought to be suffering from depression, began hearing voices that told her she was damned. Over time she developed seizures and became intolerant to many things related to her religion, like walking past a crucifix or drinking holy water.
After psychiatric treatment and medication showed no improvement, her family turned to the church for help. From 1975-76 over 60 exorcisms were performed, some lasting as long as 4 hours.
She died in her home on July 1, 1976 from malnutrition. Her case has been considered a misdiagnosis of mental illness, negligence, and abuse. The films of Requiem and The Exorcism of Emily Rose are based on her story.
Ossett murder case of 1974
In the British town of Ossett, a man by the name of Michael Taylor expressed that he felt evil within himself. He began to verbally lash out in his Christian Fellowship Group, and his erratic behavior escalated even after an absolution was performed.
A priest and a group of Methodist clergymen were eventually called in to carry out an exorcism. The rite lasted for many hours from October 5th to 6th in 1976 and those involved claimed that at least forty demons spoke through him.
When they were all too exhausted to go on they allowed him to return home, though they feared that at least three demons were still present. A few hours later, he was found in the street covered in blood. He had murdered his wife; tearing her face off with his bare hands.
Exorcisms are protected under the first amendment in the US and still preformed throughout the world today. In fact, the many films related to them have caused a sharp increase in the number of exorcisms being requested.
However, only a handful of priests have been given the ability to perform them and less than 1% of all requests are granted. Whether you believe in possessions or not, the need for exorcisms has been around for a long time and will probably be around for many years to come.