Witnesses in the vicinity of a Southern Illinois town claim to have witnessed a bizarre ritual taking place in a field at 12:30 AM October 12, 2012. The town is of mixed European settlement, and has a bit of age to it – old even for the long-settled Mississippi valley. It is marked by houses built in the old and simpler – more organic, perhaps – municipal plan of the late 1880s through early 1900s. This is the sort of place troubled by less intense matters, or at least it appears to be upon cursory examination. But it is a sinister place by night, the old cemetery in particular. This is a place of curiosities and quaint ghost stories. A red lady is supposed to walk the upper stair of an insurance office that was once a small hotel. Lincoln is said to have visited the place. So too, Alexis d' Tocqueville. It is a place with a former Governor's residence, and it sports a significant university. It is also said to be haunted by escaped slaves who did not quite make it to freedom. In the vicinity, a massacre is said to have been carried out by American settlers against the indigenous inhabitants.
It has also been plagued since the late 1960s – so say locals and resident law enforcement professionals – by devil worship.
The Vicar is not one to put much store in tales of Satan-worship. All too often, these are the product of fevered fundamentalist imaginations, mistaking the weird late night romps of college kids for more significant rituals. Worse yet, it is not uncommon for the uneducated and uninitiated to conclude that a pagan ceremony is targeted upon contacting the Devil. Ignorance is bliss, except when it leads to witch hunts and bigoted agendas.
The ritual in question is however a disturbing one. If true, the event is said to have been connected to harvest and drought; the witnesses perhaps strayed too close for comfort. Kathy (a Nurse) and Maya (a CNA) are mother and daughter, and they reported to the Vicar that they had gone out in search of their dog Sasha, who frequently escapes from their yard to romp in nearby fields. These same fields have been ravaged by the country's most significant drought in 56 years (the mystical 11) and it perhaps should come as no surprise that a community so closely tied to farming for so long might harbor remnants of a harvest-centered cult. Rumors of this sort of thing run deep in the American consciousness, thought we rarely concern ourselves with such things in an age where most people think food comes from big-box grocery and retail outlets.
Careful research will lead the curious to the conclusion that produce actually grows in the ground, and it has to be carefully tended before considerable labor goes into harvest and transport. Farmers make up a tiny percentage of America's workforce these days, and the labor working those farms is often neither legal nor English-speaking. But the rhythm and rhyme of the wheeling seasons goes on apace.  We are no less bound to the land than were our distant ancestors.
The mother and daughter duo report that they discovered Sasha had squeezed out through the broken gate of their back yard sometime after 11:00 PM. This was not an odd occurrence, certainly, so they grabbed flashlights and set off in the direction she usually went.
"She usually runs off across Route 4," Kathy told our investigator, "so we just worry about her getting hit. But that late at night, there isn't much traffic."
"Across Route 4" in this case means that the dog goes from a quiet subdivision to a series of corn fields backed by dense stands of trees. This is typical Southern Illinois country, and those readers who have traveled the region will understand that by night, this can be scary territory. Kathy and Maya are used to chasing their dog under these circumstances, however.
The two women proceeded into the fields, where they soon found they could hear Sasha barking. These sounds led them about a mile into the corn field, near the edge of a stand of trees. The dog seemed to have continued into the woods, probably following the scent of other dogs or small game. "She's an English Setter – a hunting dog," Kathy said. "My ex-husband trained her."
The two women led our investigator into the trees for perhaps 500 yards to the point where a group of large, expensive homes are situated along what the women describe as a "private road".
"It's not really private, though," Maya stated. "It's more that nobody comes down here except the people who live back here. We don't really know these people. I think [redacted] the one lawyer with the office on Main Street owns one of the houses."
What drew the women into the area on the night of the 12th was the fact that a large bonfire could be seen burning in another, more secluded stand of trees to the east of the "private" neighborhood. Sasha was nowhere to be found by this point, and they could no longer hear her barking. But the women were motivated by something else.
Kathy told our investigator that they thought they could see people around the fire, and they wondered if someone – perhaps the rich folks living in the vicinity – were having a bonfire party. They concluded that Sasha may have been drawn to the people, and they could probably get away with a bit of trespassing if they were searching for the dog. They decide to walk the additional mile or so to the next clump of woods.
"That was not a bonfire party," the older woman informed our investigator. Both women are of a scientific mindset, the result in part of their professional training. Kathy has been a nurse at a local hospital for more than 11 years; before that she worked in medical offices as a receptionist and a CNA. Her daughter is following in her footsteps. "We go to church," Kathy said, "but I don't think either of us ever worry too much about the dark side of spirituality. I don't really buy a lot of the ghostly stuff and exorcisms and demons I really think are just silliness. I still do. But what we saw was a group of people who must feel differently."
The mother and daughter describe a lurid and weird scene, with around a dozen black-robed figures surrounding a fire in the midst of a small clearing in the copse. According to the women, these individuals wore white masks, largely featureless, and had their hoods drawn up. Maya remarked, "It reminded me of Eyes Wide Shut."
The group was apparently engaged in a fairly standard summoning ritual, as one individual brandished a ceremonial dagger and chanted phrases. When asked if they could recall what was said, both women indicated that a lot of it did not sound like English. The phrases that they did catch include, "Spirits of Earth and Sky" and "Dragon of Damuse".
Our investigator asked about pictures, assuming that both women had taken along cellular phones. In response, Kathy stated, "Oh, I thought about it for about ten seconds. But then we looked at each other and we were both like, 'not a good idea'. We pretty much turned and ran the other way."
Maya added, "This town gets weird around Halloween. I didn't think it would get that weird, but either way, I don't want to know any more about it. We both swore we wouldn't even discuss it but my mom ended up bringing it up to Dr. [redacted] at [redacted] University. And then there was that UFO out in Freeburg just the other day. We thought maybe it was connected."
An associate of the Vicar's at the local University made a referral, since biology departments do not accept the validity of occult rituals as a general rule. While the mother and daughter noted the use of the phrase, "Spirits of Earth and Sky," connecting the latter usage to the timely appearance of the UFO – not just in Freeburg, IL, but also seen in Hecker, Milstadt, Mascoutah, and as far south as Pickneyville – a different phrase caught our perhaps more esoterically trained ears. It is this single phrase that makes the whole episode worth investigating and reporting on, since it is unlikely to have been added if the experience was the result of running across weird revels in the night. It is equally unlikely that it would have been thrown into a fabricated account.
"Dragon of Damuse" is likely a misinterpretation of the phrase, "Dragon of Tammuz". The women claimed to have been in the trees, perhaps 30-50 yards from the ritual they briefly witnessed. The Dragon of Tammuz seems to be a reference to kin of the celestial dragon slain in Babylonian myth by Marduk. The serpentine monster, often called Tiamat, is in some occult sources the mother of a whole race of demonic entities. Some of these include harvest or planting oriented creatures and the use of the term Dragon of Tammuz almost clinches the connection. Tammuz was the Babylonian god of the harvest. His "dragon" could well be a simple way of identifying a serpent-like monster that hunts the corn fields – which would be a fair mythic rendering of the Midwest's recently surfaced Corn Demon. The creature described by some migrant witnesses is a serpentine being clearly related to Maya depictions of a similar entity. Investigations and reviews of relevant literature carried out by staff here at the Lamp in August and September yielded an interesting connection between harvest and planting sacrifice ceremonies in hundreds of early cultures, and the tendency even today for murderers to deposit bodies in cornfields and for individuals to go missing in the vicinity of the same. The conclusion: If any phenomenon has ancient roots, it's the notion that farm fields are inhabited, controlled or patrolled by spiritual entities with interesting tastes and appetites, including a need for human sacrifice.
On the heels of this report from Southern Illinois that a strange ritual occurred in the fields, a well-publicized news report was logged by KSDK.com of a mysterious light in the sky:
http://www.ksdk.com/news/local/story.aspx?storyid=344461
The upshot? It was a satellite, of course. These things always are, when they aren't a weather balloon or a secret US Air Force project…
Our dear friends at ATS spotted the same story from a different angle, here:
http://www.abovetopsecret.com/forum/thread893290/pg1
The obvious question is whether or not the ritual these women claim to have witnessed was a legitimate occult summoning. The idea that a group of people in a small Midwestern town might engage in occultism is neither surprising nor particularly scary; interest in this sort of entertainment goes back to ancient times and there is very little that has changed within human beings that we should expect the death of mysticism. If what they saw was a summoning, then it stands to reason that it runs a small percentage chance of being effective, since we have no idea as a species what it really means when our witch-doctors and wizards speak of "summoning a demon" or "contacting spirits". Literature abounds on the matter; it is always possible that the mystical means of summoning contact entities from off-world taken by our ancestors to be spiritual forces or divine beings.
This is a topic we have often visited and revisited here at the Lamp, sometimes to the delight – other times to the dread – of our readership. It remains an important point: In a nearly infinite reality, we cannot rule out possibilities of any kind, no matter how sharply Occam's Razor may cut. It's an uncomfortable, utterly statistical argument that skeptics cannot stand because it cannot be refuted, which makes it all the more potent.
If – and we are almost always dealing with big IFs in this business – the ritual was real, then the next question is obvious: Did the UFO manifest in response? And will a new Corn Demon sighting be forthcoming? Or has the damage already been done by the Corn Demon, and we are merely treading along in the wake of Tammuz's Dragon? This kind of activity may indicate that a group of unknown size and uncertain purpose has been controlling or attempting to control ancient occult forces linked to agriculture. On the surface, that seems absurd. But the power to cause drought is simultaneously profound and well-attested. Francisco Maria Guazzo collected thousands of these stories in the course of his career as a Papal investigator of the Malficarum. And he drew heavily on secondary sources, which often drew on secondary sources of their own. While few serious researchers will take ghost stories from the Middle Ages at face value, the sheer weight of human belief in these phenomena manifests a corpus of proof all its own.
What caused our long drought? What is causing climate change? Understanding meteorologic forces is fine, but the function of Science is not and has never been the establishment of Truth. Rather, Science deals in Fact and the Facts collected are not ever assumed to have instant and perfect linkages to other factors of a query. The whole point of Science is to describe the what and the how of things. Causes and larger questions of why a thing occurs are a separate issue, except for the unimaginative. Knowing how the Sun burns is not the same as knowing why it is where it is and what it thinks about the planets that circle it.
The essence of a materialistic time is the certain and dogmatic article of faith that there exists a division between the animate and inanimate. But this is not the basis of the Occult systems that underpin the magic of rulership. If one accepts the concept that the elites have among their number cadres of Occult practitioners, then it is almost a certainty that these belief systems are survivals and reinterpretations of the pagan mystery cults. As such, they are methods for ruling the remaining 99% of the earth's populace. These methods are both overt and covert; no one can doubt the power of monetary control coupled with the capacity for violence represented by military hardware, soldiers and police forces. But it is the covert mechanisms that rob free peoples of courage and integrity.
Kongzi taught that "Symbols rule the world, not rules and not laws." Mastery of symbols and their power is the core of real magic. Those who master the symbols rule the world, and may even influence the forces we think of as natural and timeless.
At the very least, someone may be trying to summon and control the power of an ancient and potent occult spirit with dominion over our fields and our food supply.
Or some nuts out in the boonies were having a weird good time.
Dark Horoscope: What Kind Of Demon Are You According To Your Zodiac Sign?
It turns out that in the horoscope you can find out what kind of demon you are by your zodiac sign. Yes, according to esotericists, each of us has our own dark side, which obeys a certain representative of the underworld. And by the way, it doesn't always hurt us. Sometimes the demon's patronage even helps. 
If you want to know what kind of demon you are by your zodiac sign , then look for yourself in the list below. By the way, the dark horoscope begins unconventionally with Capricorn.
Capricorn – demon Dagdarion
It is believed that Capricorn is the most demonic sign of the zodiac due to its external resemblance to the appearance of Satan or Baphomet. Dagdarion, on the other hand, may look like a toothy fish, a satyr or a devil. This is a demon of coldness and indifference. He gives Capricorn strength of character and the ability to resist other people's emotions, helps to reach career heights and find useful contacts. But from a negative point of view, Dagdarion can make Capricorns into insensitive, proud, arrogant, calculating manipulative people.
Aquarius – the demon Bechemiron
Bechemiron is not one, but many demons, similar to hippos, can also take the form of a cat, dog, wolf or fox. Such a patron demon brings clairvoyance, prophetic dreams and strong intuition to his charges. However, he can also plunge a person into groundless fantasies and illusions. Therefore, it is so important for Aquarius not to lose touch with reality.
Pisces – demon Neshemiron
Neshemiron looks like a skeleton entwined with snakes, or a mermaid. It helps Pisces to better understand themselves and feel other people. Empty dreams, irresponsibility and spinelessness are the vices with which Neshemiron endows his wards. A person can waste his whole life, being lazy and considering himself an underestimated society.
Aries – demon Byriron
Byriron is the creation of Samael, the prince of the fallen angels. This is a child of fire, who has an active, cruel and fearless character. What is the use of it for Aries? It raises their fighting spirit and endows them with determination, helps them become a leader, an insightful and firm person. But the patronage of Byriron makes Aries too aggressive, power-hungry and despotic. Therefore, spiritual practices, yoga and meditation are recommended for representatives of this sign in order to learn how to pacify a storm of emotions in themselves. In addition, Byriron makes Aries show cowardice and "hide in the bushes" when it would be necessary to express their opinion.
Taurus – demon Adimiron
Adimiron is a creature in the form of a half-lizard, half-lion. This demon endows Taurus with a strong-willed and unyielding character. It is believed that the lion's part of the body of Adimiron gives his wards physical strength, and the part of the reptile's body – a "cold head", rationality and concentration. However, in addition to such gifts, this demon can make Taurus very stubborn, withdrawn and greedy individuals. Therefore, it is very important for them not to cling to the material world.
Gemini – the demon Celladimiron
Celladimiron is a Cerberus-like entity. He gives Gemini the ability to easily and quickly adapt to changing external conditions and circumstances. However, the dark side of Celladimiron's patronage is the inability to find oneself and one's place in life. Representatives of this sign run the risk of losing their true self, so they should engage in self-knowledge.
Cancer – demon Shehiriron
Shehiriron is a spirit of water, similar to a demonic reptile, insect, mollusk or crustacean with a human face. The most important gift that Cancers have in store from this spirit is the ability to make all their dreams and fantasies come true. But along with them, empty chores, obsessive thoughts, fears and phobias come into the life of Cancers. Sometimes representatives of this sign suffer from insomnia more often than others.
Lion – demon Shelhabiron
Shelhabiron is a werewolf-like fire spirit. It gives Leo the endurance and the ability to deal with very difficult and responsible tasks, as well as creativity. But on the dark side, Leos can be vicious, ruthless, heartless, and aggressive. Therefore, it is important for representatives of this sign to mobilize their own resources and direct all their internal forces in the right direction.
Virgo – demon Cefariron
According to the description, Cefariron is a half-living and half-dead entity. She helps Virgo see the truth, be an honest and impartial person, and also not pay much attention to public opinion. But all this, in turn, can make the representatives of this sign of people depressed and indifferent to the joys of life. Therefore, they are encouraged to practice positive thinking and not forget to devote time to what they like.
Libra – demon Obiriron
Obiriron is a demonic spirit similar to a golem or a leprechaun. It helps Libra find inner stability. Obiriron has power over time and can give as much of it as needed so that Libra can achieve what they want. However, because of this, the representatives of this sign relax and stop doing anything, thinking that everything will work out by itself. Therefore, the main advice for Libra is not to be lazy.
Scorpio – demon Neheshithiron
Neheshithiron is a demon that looks like a devil insect with a human head. From Scorpios, he makes aggressive and strong personalities. He also helps the representatives of this sign to transform and evolve. It is important for Scorpios to listen to their heart and go through life their own way, because otherwise Neheshitiron, wanting to return a person to his own path, may begin to destroy his life.
Sagittarius – demon Nahashiron
And the last demon according to the sign of the zodiac is the patron saint of Sagittarius, Nakhashiron. It is a demon that looks like a reptile with a dog's head. He helps Sagittarius to deal with the disadvantages of their character and become a strong and whole person. Nakhashiron provides the representatives of this sign with continuous movement towards the goal, giving them energy for transformation. The negative influence of the demon is reflected in the fact that a person can not withstand such a rapid development and get sick. Therefore, Sagittarius needs to streamline their lives as much as possible so as not to waste energy in vain.
Christian writer recorded the voice of Satan?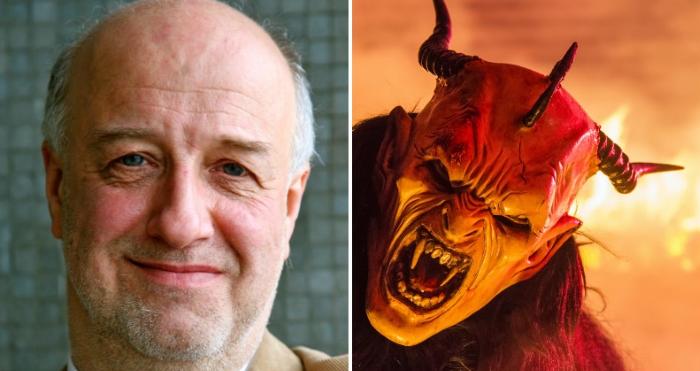 This week, foolishly, apparently, one author claimed to have recorded the real voice of Satan. To promote the new book, Christian author Roderick Millington published a track … of the devil himself, supposedly saying, "Come into the fire, come to me."
The electronic voice phenomenon has been the subject of controversy in the world of paranormal research for many years. Television shows such as Ghostbusters have publicly showcased the results of EVH, often manipulating frequencies to "reveal" a free voice shouting from the great beyond.
Whether you believe in the paranormal or not, Millington's "Voice of Satan" recording will make you raise an eyebrow.
"I confess right away that until recently I was one of the cynics who laughed at those who believe in the devil," the author begins. "Then I heard his voice and everything changed." He continues: "As I sat at my desk trying to figure out what Satan might have spoken to me directly, after a while my breath came back, my mind became clearer and I knew what I had to do. This book is the result. "
This book is titled "The Devil's Playground" and contains 21 supposed recordings of EVP demons along with Satan himself. However, you don't need to buy a book to hear Satan's voice! All you have to do is click here and scroll down to the "Come on fire, come to me" web player.
Rock and metal have a rich history of audio files, with religious leaders striving to find feedback and subliminal messages hidden in songs.
Led Zeppelin was accused of hiding the message "He'll give you 666" in the song, and Judas Priest and Ozzy Osbourne were put on trial after fans died.
No group was found guilty of a crime.
Hollywood studios are built on the blood of babies – Mel Gibson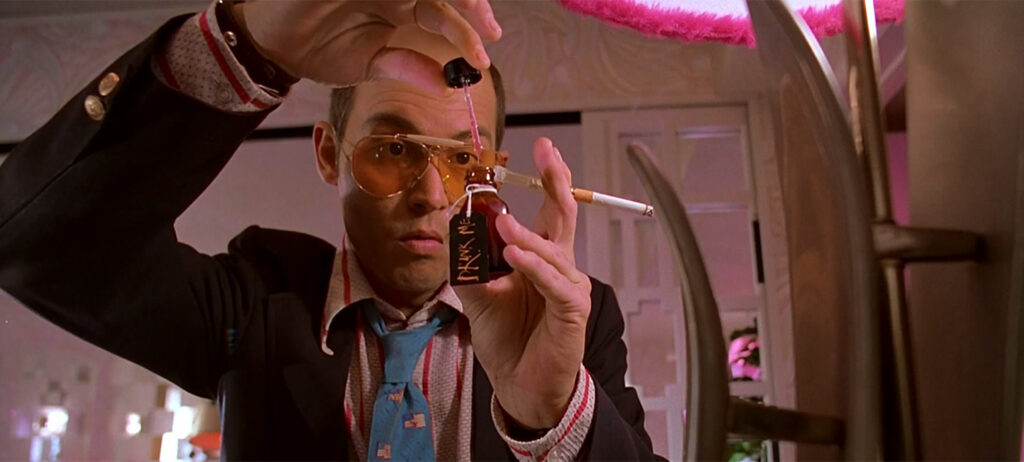 American film actor Mel Gibson criticizes both Hollywood and the morals of the American establishment – tough and unusual. Essentially, he blames a significant portion of the American elite for ritual Satanism. (before that, a similar terrible confession was made by another famous American actor Jim Carrey).
For this, he was blacklisted by the leadership of the US "creative world" in 2006. Since then, the actor has been working outside the system.
Gibson appeared in the prime time of the British BBC channel, in the Graham Norton show, on Friday January 19, where he answered guests' questions:
He said key players in the movie business "get their kicks from destroying the sanctuary of children" as they "thrive on breaking every God-given taboo known to man."
"These people follow their own religion and use it for moral guidance. It's not the sort of religious teachings you folks would ever hear about. They perform sacred rituals that are sick and totally at odds with the moral fabric that binds most patriotic Americans. The worst part: It's an open secret in Hollywood and everyone wants in on it."
He explained how he had been blacklisted by Hollywood's controlling oligarchs in 2006 for voicing his opinions about the industry that clashed with their liberal agenda.
He said that since then he has been "working outside of the system" which has given him a fresh perspective, saying:
"It's difficult to comprehend, I know, and I'm sorry that I am the one to break this to you, but Hollywood is an institutionalized pedophile ring. They use and abuse kids for their own sick 'spiritual beliefs,' if you can even call them that. I don't fully understand it myself, but they harvest these kids for their energy and feast on their blood. They don't do it mercifully either, they scare the sh*t out of them before they sacrifice them. The more innocent the child, the more terrified they are, the more they thrive on it," said the Braveheart star.
What does that mean? They aren't doing this as some form of artistic expression, they are harvesting the blood of children and eating their flesh because they think it gives them some sort of 'life force.'
"If the child was mentally and physically suffering when they died, then it gives them 'extra life force. I don't understand why they do that, but that's what they do. Most of us have a moral compass that guides us through life, right? These people don't have that, or if they do, it's pointing in the opposite direction."
Gibson, who has spent the last 30 years working inside and outside of the Hollywood regime, says that the industry's hierarchy "thrives on abuse, pain, torture, stress, and suffering.
According to Gibson, the desire to inflict such abuse isn't limited to just the elite, but only "those at the top of the food chain can afford such a 'luxury,'" although, it's a "goal for most people in the industry."
According to Gibson, this perversion isn't just the latest fad but has been a deep-threaded culture in Hollywood for generations, and is something popular among both men and women.
This happened "in the green room behind the curtains" immediately after the show:
https://twitter.com/MxMarineMom/status/1242626874112487424
Jennifer Lopez Desperately calls to Fellow SATANISTS as she Breaks Down Emotionally:
Can anyone believe him?
Most likely you can. In his revelation, Gibson publicly declared an epidemic of parasites that control Hollywood and personally participate in child sacrifices and pedophilia:
"every studio in Hollywood is bought and paid for with the blood of innocent children," he said, adding: "The most valuable currency in Hollywood is it's the blood of infants … key players in the movie business get adrenaline from this process and enjoy breaking the bans. "

"They have a blatant disregard for ordinary people. Destroying people's lives is just a game for them – the more they can hurt, the better the sensations. Children are just food for them. They revel in pain and fear, and the younger, the better. "
And then comes the phrase, which should be emphasized: "These people follow their religion and use it for moral guidance." What religion in human society justifies cannibalism and human sacrifice? This question should be asked by each of us.
– Satanism?
– Sure! But not only him. Let us recall the cases of ritual killings, which are widely known.
"They perform sacred rituals that ordinary people will cause bouts of nausea, and are completely in conflict with the morality that binds most patriotic Americans. The worst thing about all this is that it's an open secret in Hollywood and everyone wants to get involved. " (A very timely documentary was filmed on this very difficult topic. ]]>Galina Tsareva's film entitled Octopus ]]>– ed.)
"It's hard to understand, I know, and I'm sorry that I'm the one who opened your eyes, but Hollywood is the deadly legalized patrimony of pedophiles. They use kids to realize their scary sick fantasies. They take these children because of their energy and are saturated with their blood. They don't do it mercifully, they first put them in a state of horror before sacrificing them. "
"The more innocent a child, the better for them. What does it mean? They do not do this as some form of artistic expression: they simply drink the blood of children and eat their flesh, because they think that it gives them some kind of "vitality". "The more a child suffers mentally and physically when he dies, the more he gives them extra vitality." (These satanic rituals are designed to "feed" the demons with psychic energy, and those nonhumans who perform them drink blood that is saturated as a result of the child's inhuman suffering with ADRENOCHROME – a powerful drug that, in addition to "coming", also gives a powerful "rejuvenation" of the body – .)
"Hollywood is saturated with innocent children's blood. There have always been indications of pedophilia and cannibalism, but for many years they have been unprovable, mysterious, or symbolic. I have been familiar with this practice since the beginning of the 2000s, and I would be in serious danger if I ever talk about it. I do not mean only my career, I mean that my life will be in jeopardy, the life of my family will be in danger. I can talk about it only now, when these people, industry leaders, are already dead now. "
"Children are like" premium currency "and have a higher value than anything you can think of. They literally trade these children as currency for services, roles in films, kickbacks … "
According to Gibson, these terrible crimes (pedophilia, infanticide, cannibalism and ritual sacrifices) did not appear in recent years, they have ancient and not American roots. "If you investigate this phenomenon, you will find hidden facts in the shadow of any gloomy era in history. These dark, multidimensional occult practices have been used in secret societies for hundreds of years. Hollywood uses this for social programming and mind control, and their message is projected into the psyche of the American people … "
In what a famous American actor said, the rituals of a satanic human sacrifice are clearly described. It is also indicated that many people know about the existence of the secret structure of Satanists in Hollywood – but they are silent! Meanwhile, the occult powers of Hollywood are using their vast resources "for social programming and controlling the consciousness of the American people." I must say, very successfully used.
The key question is whether the Trump administration and the FBI will then initiate an investigation into the testimony of Hollywood ritual killings, or will the US authorities blame it on Gibson's creative extravagance?
We also note that on the sites that published material exposing Mel Gibson, there are many other creepy publications.
For example, Sylvester Stallone bluntly accuses Barack Obama of being a former U.S. secret homosexual, stating: "I have nothing against homosexuals, but I am against any lies" (Sylvester Stallone: ​​'Pathetic' Obama Is' Closet Homosexual Living A lie ')
]]>
Jim Carrey's article talks about the practice of ritual cannibalism in Hollywood for Christian Christmas (Jim Carrey: Hollywood Elites 'Eat Whole Babies' For Christmas). The author writes that criminal perverts are trying to distort and pervert the soul of the American people and change the whole world.
Adrenochrome: Evil Drug Of The Super Elite, Harvested From Terrorized Children:
Pizzagate, Spirit Cooking, Occult And Beyond:
Katy Perry's New Video Suggestive Of Cannibalism And Pedophile Lingo:
Pizzagate: Pedophilia, Child Sex Trafficking & Those Who Participate:
Materials about secret societies, humanoid mutants
About how the development of sex robots is being conducted so that perverts can conceive children with predefined properties (Sex Robots To 'Give Birth' After Sex With Humans Using Genetic Engineering).
Etc.