Study Finds Fans of Dark Humor More Likely To Be Intelligent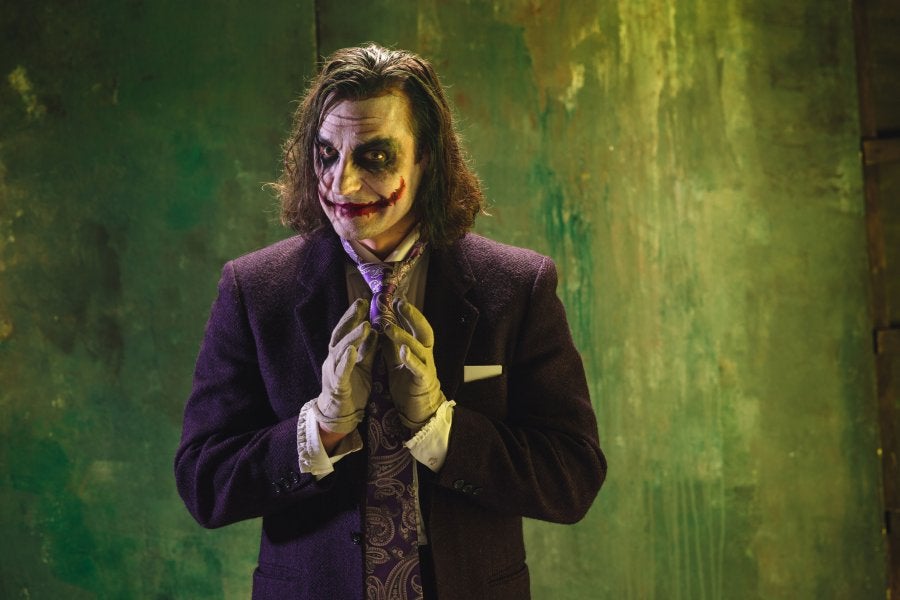 Are you a fan of dark humor? If so, research has shown that you might be more intelligent on average, and less aggressive as well. According to a 2017 study published in the journal Cognitive Processing, people who enjoy dark humor are more likely to be intelligent, and also less likely to be aggressive.
The experiments took place at the Medical University of Vienna, and involved 156 people from a wide range of different social and educational backgrounds who varied in age, but had an average age of 33. The participants were given a set of intelligence tests, and then monitored while being exposed to cartoons that contained what many would consider dark humor (or black humour, as it is known in the UK, where the study was conducted).
The researchers should not have been very surprised to see the connection between dark humor and intelligence, as other studies in the past have shown that people with high levels of intelligence are more likely to suffer from conditions like depression or anxiety. However, it likely did come as a surprise that the intelligent dark humor fans in the study were actually less prone to aggression than the test subjects who were upset or offended by the material.
The study showed that the people who were most upset by the jokes had average IQ scores, but they were also more prone to aggression in other scenarios as well, and likely had shorter tempers than the other participants in the study.
The authors of the study concluded that:
"Whilst a positive association between black humour processing and intelligence can be shown, aggressiveness and bad mood apparently lead to decreased levels of pleasure when dealing with black humour. Black humour processing is seemingly a complex information-processing task that depends on cognitive and emotional aspects. It can be hypothesized that these cognitive and emotional demands directly influence the mental operations underlying humour processing as they lead to an increased or decreased information-processing capacity but also facilitate the adapting of humour processing strategies in a quick and flexible way as humour processing is dependent on the content and structure of a joke."
The researchers also noted that differences in things like age and gender did not seem to have any impact on how a participant felt about dark humor, as there was a range of different responses among people of the same background, and many shared responses among those from different backgrounds, although, the study did suggest that levels of education did seem to have an impact on a person's response to dark humor.
Image credit: Volodymyr Melnyk
Death Angel Drummer talks about meeting with Satan during a coronavirus coma
Will Carroll, a member of the Philippine-American thrash metal band Death Angel, spoke about a meeting with Satan during a coronavirus coma. It is reported by the San Francisco Chronicle.
The 47-year-old drummer is sure he has been to hell. He fell ill with COVID-19 after a European tour of the band and was in critical condition for two weeks at a California medical center. Carroll was connected to a ventilator and was in a coma.
According to a member of the group, in nightmares, he appeared to have Satan in a female guise, who reproached him for being lazy and turned him into a monster resembling Jabba from Star Wars. After that, the drummer decided to abandon the use of strong alcohol and marijuana.
"I will still listen to satanic metal, and I still love Deicide and similar bands. As for my personal life and what I experienced, I don't think that Satan is so cool" Carroll said. 
He explained that he was close to death, but now he feels as if he was born again.
Life after life: Chronicles of life after death
In 1926, Sir William Barrett, a member of the Royal Geographical Society, published a printed work on visions of the dying. According to the information collected in it, the general public learned that before death, people observe other worlds, hear music and often see dead relatives.
But only in the early 70s of the twentieth century, the American professor of philosophy and psychology, doctor of medicine Raymond Moody, became one of the first professional doctors to undertake the study of a little-known phenomenon, which he called "almost fatal experience." According to the results of research, the scientist published in 1975 the book "Life after life." Immediately after the publication, she became a bestseller. Suffice it to say that by the end of 1999, more than three million copies of this publication were sold. The facts set forth in it fundamentally change all previous ideas about the death of a person.
The book analyzes the feelings of 150 unfortunates who find themselves in a state of clinical death, but then returned to life. We remind the reader that clinical death is a reversible stage of dying, which occurs within a few minutes after the cessation of blood circulation and breathing. The duration of a person's stay in this state at normal body temperature usually does not exceed 8 minutes; in cooling conditions, it may slightly lengthen. During resuscitation (lat. Re – again + animatio – revitalization) measures of a person can be brought out of clinical death and brought back to life.
Raymond Moody found that in the near-death state a person experiences peace, feels an exit from the body, a flight inside the "tunnel", proximity to a light source, and much more. The printed work of the American gave impetus to further followers in this direction.
Of course, scientists tried to give a scientific explanation of the phenomenon. As it turned out, not only dying people experience a similar gamut of experiences. Similar visions are inherent, for example, to drug addicts after taking LSD, people engaged in meditation, patients with epilepsy. They were not in the arms of death, but saw the tunnel and at the end of it light.
The famous American researcher, chairman of the International Association of Transpersonal Psychology, MD, Stanislav Grof and John Halifax put forward a hypothesis: the flight of a departing person through a tunnel is nothing more than a "memory" of the first moments of birth. In other words, this is the movement of the baby through the birth canal at birth. The bright light at the end is the light of the world into which a small person enters.
Another suggestion was made by the neuroscientist Jack Cowan. According to the researcher, visions of the tunnel in the dying cause areas of the cerebral cortex that are responsible for processing visual information. The effect of a giddy flight through a tube appears when brain cells die from oxygen deficiency. At this time, waves of excitation appear in the so-called visual cortex of the brain. They are concentric circles and are perceived by man as flying through a tunnel.
In the late 90s, researchers from the University of Bristol were able to simulate the process of dying of visual cells of the brain on a computer. It was found that at this moment in the minds of people every time there is a picture of a moving tunnel. So Susan Blackmore and Tom Prosyanko confirmed the hypothesis of D. Cowan.
There are also theories that "posthumous" visions are caused by fear of impending death or by the action of drugs administered to the patient.
And yet, despite the stubborn attempts of scientists to understand the phenomenon, a number of phenomena have no answer. Indeed, how, for example, to explain the fact that a person, being in an unconscious state, is able to see what is happening around him? According to a number of resuscitation doctors, often patients who returned from the "other world" told in detail what actions the doctors performed with their lifeless bodies and even what happened at that time in neighboring wards. How to explain incredible visions? Science could not give an answer to this question.
Posthumous Consciousness – Not Fiction
And finally, a sensation. In early 2001, a study was published by Peter Fenwick of the London Institute of Psychiatry and Sam Parin of the Southampton Central Clinic. Scientists have obtained irrefutable evidence that human consciousness does not depend on the activity of the brain and continues to live when all processes in the brain have already ceased.
As part of the scientific work, the experimenters studied medical history and personally interviewed 63 cardiological patients who survived clinical death.
It turned out that 56 returned from the next world do not remember anything. They lost consciousness and came to their senses in a hospital bed. However, seven retained distinct memories of what they experienced during the period of clinical death. Four claim that they were overcome by a sense of peace and joy, time ran faster, the sensation of one's body disappeared, the mood became elevated, even exalted. Then a bright light appeared, indicating a transition to another world. A little later, mythical creatures appeared, similar to angels or saints. All the respondents were for some time in a different world, and then returned to reality.

It should be noted that these patients were not at all pious people. For example, three admitted that they did not attend church at all. Thus, it is not possible to explain such stories to religious fanaticism.
But the sensational in the research of British scientists was completely different. Having scrupulously studied the medical documentation of the busy ones, the doctors issued a verdict – the traditional idea of ​​a brain cessation due to oxygen deficiency is wrong. None of those who were in a state of clinical death recorded a significant decrease in the content of life-giving gas in the tissues of the central nervous system.
Another hypothesis was rejected – that visions could be caused by an irrational combination of medicines used in resuscitation. Everything was done strictly according to the standard.
Sam Parina claims that he started research, being a skeptic, but now he is one hundred percent convinced: "there is something here." "Our patients experienced their amazing conditions at a time when the brain was no longer able to function, and therefore was not able to reproduce any memories." According to the researcher, human consciousness is not a function of the brain. And if this is so, says Peter Fenwick, "consciousness can well continue to exist even after the physical death of the body."
"When we examine the brain," writes Sam Parina, "we see clearly: the cells of gray matter in principle do not differ in structure from other cells of the body. They also produce protein and other chemicals, but they cannot create subjective thoughts and images." which we define as human consciousness. In the end, we need our brain only as a receiver-transformer. It works as a kind of "live TV": first it perceives the waves that enter it, and then they transform them into image and sound from Otori added holistic picture. "
Later, in December 2001, three Dutch scientists from the Rijenstate Hospital, led by Pym van Lommel, carried out the largest study to date of people who have experienced clinical death. His results were published in the article "Near-death experience of survivors after heart failure: a focused study of a specially formed group in the Netherlands" in the British medical journal Lancet. Dutch scientists came to conclusions similar to the conclusions of their English colleagues from Southampton.
Based on statistics obtained over a ten-year period, scientists have established that not every person who has experienced clinical death visits visions. Only 62 people (18%) out of 344 who underwent 509 resuscitation preserved clear memories of what they experienced between the temporary death and "resurrection".
During clinical death, more than half of the subjects experienced positive emotions. Awareness of the fact of one's own death was noted in 50% of cases. In 32% of the so-called "near-fatal experiences", there were meetings with dead people. About a flight through the tunnel told a third of the dying. Almost the same number of respondents saw pictures of the alien landscape. Out of body experience (when a person sees himself from the side) experienced 24% of those returned to life. A blinding flash of light was recorded by the same number of respondents. In 13% of cases, people watched a series of past life rushing along. They said that they saw the border between the world of the living and the dead, less than 10% of people. None of those who have been in the next world reported frightening or unpleasant sensations.
It is interesting to note that a little earlier, the American researcher Dr. Ring made an attempt to find out the content of the near-death visions of the blind. He, together with his colleague Sharon Cooper, recorded the testimonies of 18 people who were blind from birth, who, for whatever reason, were in conditions close to death.
According to the respondents, dying visions became for them the only way to understand what it means to see. One of those who were in the state of clinical death, Vicki Yumipeg, survived the "exit from the body" in the hospital. From somewhere above, Vicki was looking at herself, lying on the operating table, and at the team of doctors who had resuscitation. So she first saw and understood what light is.
Blind from birth, Martin Marsh, who experienced similar near-death visions, remembered most of all the variety of colors in the world around him. Martin is convinced that his dying experience helped him understand how sighted people see the world.
But back to the study of Dutch scientists. They set a goal – to accurately determine when a person visits visions, during clinical death or during the brain. Van Lammel and his colleagues say that they managed to do it. The conclusion of scientists is as follows: visions are observed precisely at the moment of "disconnection" of the central nervous system. Thus, it was shown that consciousness exists independently of the functioning of the brain.
Perhaps the most striking Van Lummel considers the case, which was recorded by one of his colleagues. A patient in a coma was taken to the intensive care unit of the clinic. The revitalization activities were unsuccessful. The brain died, the encephalogram was a straight line. We decided to use intubation (the introduction of a tube into the larynx and trachea for artificial ventilation and restoration of airway patency). A denture was in the victim's mouth. The doctor took it out and laid it on the table. After an hour and a half, the patient's heart beat and blood pressure returned to normal. And a week later, when the same employee was delivering medicines to patients, he returned from the next world and said to her: "You know where my prosthesis is! You took my teeth out and put them in the drawer of the table on wheels!" During a thorough survey, it turned out that the victim was observing himself from above lying on a bunk. He described in detail the ward and the actions of the doctors at the time of his death. The man was very afraid that the doctors would stop reviving, and with all his might wanted to make it clear to them that he was alive …
Dutch researchers confirm their confidence that consciousness can exist separately from the brain by the purity of experiments. In order to exclude the possibility of the appearance of so-called false memories (a situation where a person, having heard from others stories about posthumous visions, suddenly "remembers" something that he himself never experienced), religious fanaticism, and other similar cases, the researchers scrupulously studied all factors that could influence to the reports of the victims.
All subjects were mentally healthy. These were men and women from 26 to 92 years old, having different levels of education, believing and not believing in God. Some have heard of the "near-death experience" before, while others have not.
The general conclusions of the Dutch are as follows: posthumous visions in humans arise during the period of suspension of the brain; they cannot be explained by oxygen deficiency in the cells of the central nervous system; the depth of the "almost deadly experience" is greatly influenced by the gender and age of the person. Women usually feel more powerful than men; most patients who have had the most profound experience of "death" die within a month after resuscitation; posthumous visions of the blind from birth do not differ from impressions of the sighted.
All of the above gives reason to say that at present, scientists have come close to the scientific justification of the immortality of the soul.
We just have to do a little to realize that death is just a transfer station on the border of two worlds, and to overcome the fear of its inevitability.
Paradise and hell
The question arises: where does the soul go after the death of a person?
If you died having lived an unrighteous life, then you won't go to hell, but you will forever be on Earth in the worst period of mankind. If your life was impeccable, then in this case you will find yourself on Earth, but in a century where there is no place for violence and cruelty.
So says the French psychotherapist Michelle Lerrier, author of the book "Eternity in a Past Life." He was convinced of this by numerous interviews and hypnotic sessions with people who experienced a state of clinical death. The researcher concludes that the deceased leave mostly in past centuries.
"During hypnosis sessions, all my 208 objects of observation (with the exception of three), describing the departure from this life, indicated past periods in history. They recalled how they walked along a long tunnel to where there is light and peace. They were greeted by familiar people, and then they again found themselves on Earth, though in previous centuries. "
At first, Lerrier suggested that he receives information about the previous incarnation (the next birth of the soul on the physical plane) of the subjects. However, as the facts accumulated, the scientist came to the conclusion: the objects of his research are those who died and found themselves in pleasant circumstances, and those who found themselves in a terrible historical period.
"For example, one prisoner I interviewed turned out to be a tired and hungry slave in Roman galleys. Under hypnosis, he described the terrible beatings and remembered the pangs of thirst and cold. But for a loving mother who devoted herself to the poor, she was destined for a life worthy only of the Egyptian Queen Cleopatra. She was given "wealth, power and hundreds of servants to fulfill her every desire. Coming out of a hypnotic dream, she said that she always dreamed of living in the time of the Pharaohs."
According to Lerrier, it all boils down to the fact that you need to live on our sinful planet with dignity, respecting yourself and others.
Nevertheless, there are people who go to hell. These are suicides. Those who die from their own free will are very severely punished in the afterlife. Dr. Bruce Grayson, a psychiatrist at the emergency department of the University of Connecticut, who has thoroughly and comprehensively studied this issue, testifies:
"None of the suicides who survived temporary death will wish to hasten the end of their lives in the future. Understanding the other world makes it clear that earthly life has a very important preparatory value. Only God decides when a person is ripe enough for eternity. "
We are a product of the self-reproducing Universe – everything in "reality" is self-simulation, which generates itself from pure thought
A new study suggests that neither you nor the world around you are real – none of this actually exists at all …
How real are you? What if all that you are, all that you know, all the people in your life, as well as all the events were not physically there, and this is just a very complicated simulation?
A group of scientists put forward the idea that our Universe may self-change and begin to exist.
Earlier, philosopher Nick Bostrom put forward a similar assumption in the article – Do you live in a computer simulation? – where he suggested that our entire existence may simply be the product of a very complex computer simulation conducted by highly developed creatures whose true nature we can never know.
Now a new theory has emerged that takes it one step further – what if there are no advanced creatures as well, and everything in "reality" is self-simulation that generates itself from pure thought?
The idea that we could all live in computer modeling – a concept popularized by the Matrix film – is certainly not new, but now scientists at the Los Angeles-based Institute for Theoretical Physics have taken another step forward with a new hypothesis, which certainly surprise you and make you think.
One important aspect that distinguishes this point of view is related to the fact that Bostrom's original hypothesis is materialistic, considering the universe as initially physical. For Bostrom, we could just be part of an ancestral simulation created by posthumans. Even the process of evolution itself can simply be a mechanism by which future beings experience countless processes, purposefully moving people through levels of biological and technological growth. In this way, they also generate the alleged information or history of our world.
But where does the physical reality that would give rise to the simulation come from, the researchers wonder? Their hypothesis takes a non-materialistic approach, saying that everything is information expressed in the form of thought. As such, the Universe "realizes" itself in existence, relying on the underlying algorithms and the rule, which they call the "principle of an effective language."
According to this proposal, the entire simulation of everything is just one "great thought." – How would the simulation itself arise? She was always there, the researchers say, explaining the concept of "timeless emergence" (Emergence or emergence in system theory – the appearance of a system with properties that are not inherent to its elements separately; the system's properties are not reduced to the sum of the properties of its components).
According to this idea, there is no time at all. Instead, there is only a comprehensive thought, which is our reality, offers an embedded semblance of a hierarchical order, full of "sub-thoughts" that reach all the way down the rabbit hole to basic mathematics and fundamental particles. The effective language rule, which assumes that people themselves are such "emergent sub-thoughts", and they experience and find meaning in the world through other sub-thoughts (called "code steps or actions") in the most economical way, also comes into force.
A new article, entitled "Interpreting the Hypothesis of Self-Simulation of Quantum Mechanics," puts forward the idea that, instead of living in a simulation generated by a complex computer system, perhaps our "reality" is a mental "self-simulation" generated by the universe itself.
This means that the world and everything in it does not physically exist, but is an expression of the consciousness of the Universe, that is, the cosmos "self-actualizes" into existence. This concept of reality also implies that time does not really exist; instead, the universe consists of a hierarchical order of thought and subconsciousness, encompassing everything from people and things to the fundamental particles and laws of physics.
Although many scientists consider materialism to be true, we believe that quantum mechanics may give a hint that our reality is a mental construct, says physicist David Chester.
Recent advances in quantum gravity, such as the vision of spacetime arising from a hologram, are also a hint that spacetime is not fundamental.
"In a sense, the mental construction of reality creates space-time to effectively understand itself, creating a network of subconscious entities that can interact and explore the totality of possibilities."
Scientists attribute their hypothesis to panpsychism, which sees everything as thought or consciousness. The authors suggest that their "panpsychic model of self-simulation" may even explain the origin of a comprehensive panconsciousness at the fundamental level of modeling, which "self-actualizes in a strange cycle through self-simulation."
This panconsciousness also has free will, and its various nested levels essentially have the ability to choose which code to update by making a syntactic choice. 
What is the purpose of this consciousness? – Generate meaning or information.
If all this is difficult for you to understand, the authors offer another interesting idea that can connect your daily experience with these philosophical considerations. Think of your dreams as your own personal simulations postulating a team. Although they are fairly primitive (by the superintelligent standards of the future AI), dreams tend to provide better resolution than current computer simulations and are a great example of the evolution of the human mind.
As the scientists write, "What is most remarkable is the ultra-high resolution accuracy of these simulations based on the mind and the accuracy of physics in them." 
They especially point to lucid dreaming, where the sleeper realizes what is in a dream, as examples of very accurate simulations created by your mind that can be impossible to distinguish from any other reality. Right now, when you sit here and read this article – how do you really know that you are not in a dream? 
The authors of the scientific article also write: We must think critically about consciousness and some aspects of philosophy, which are uncomfortable subjects for some scientists. When physicists humiliate those who work on such important issues, it only limits the likelihood of important achievements in fundamental physics. Accordingly, we share the opinion of the titans of modern physics, confirming the importance of this study:
Erwin Schrödinger : consciousness cannot be explained in physical terms. For consciousness is absolutely fundamental.
Arthur Eddington : The stuff of the world is the stuff of the mind.
Haldane : we do not find obvious evidence of the existence of life or reason in the so-called inert matter … but if the scientific point of view is correct, we will ultimately find them, at least in its infancy, throughout the universe.
Julian Huxley: Mind or something of nature as a mind must exist in the entire universe. This, it seems to me, is true.
Freeman Dyson : The human mind is already inherent in every electron, and the processes of human consciousness differ only in degree, and not in kind, from the processes of choosing between quantum states, which we call "random" when they are made by electrons.
David Bohm : It is understood that in a sense, rudimentary consciousness is present even at the level of particle physics.
Werner Heisenberg : Was it completely absurd to search for the ordering structures of this world "consciousness", whose "intentions" were precisely these structures?
Andrei Linde : will it not happen that with the further development of science, the study of the Universe and the study of consciousness will be inextricably linked, and that final progress in one will not be possible without progress in the other?
John Bell : It is much more likely that a new way of seeing things will include a creative leap that will hit us.
Frank Wilcek : The relevant literature [on the meaning of quantum theory], as you know, is controversial and unclear. I believe that this will continue until someone constructs an "observer" within the framework of the quantum mechanics formalism; that is, a model entity whose states correspond to a recognizable caricature of conscious awareness.