Studies Show We Can Heal With Sound, Frequency & Vibration
IN BRIEF
The Facts:Multiple studies and examples have shown how sound, frequency and vibration can literally alter physical material matter. Research has also shown that sound, frequencies and vibration can be used as a significant healing method for various ailments.
Reflect On:How plausible would it be for these interventions to become a regular part of therapy, just as much as pharmaceutical drugs are now?
Cymatics is a very interesting topic. It illustrates how sound frequencies move through a particular medium such as water, air, or sand and as a result directly alter physical matter. There are a number of pictures all over the internet as well as youtube videos that demonstrate how matter (particles) adjust to different sounds and different frequencies of sound.
When it comes to ancient knowledge, sound, frequency and vibration have always been perceived as powerful forces that can influence and alter life all the way down to the cellular level. Sound healing methods are often used by Shamans, who employ drums and singing to access trance states. Research has even demonstrated that drumming and singing can can be used to slow fatal brain disease, and it can generate a sense of oneness with the universe . Sound therapy is getting more popular, and it can have many medical applications, especially within the psychological and mental health realms.
Sound, frequency and vibration are used all throughout the animal kingdom, and there are many examples. If we look at the wasp, they use antennal drumming to alter the caste development or phenotype of their larvae. Conventional thinking has held for quite some time that differential nutrition alone can explain why one larvae develops into a non-reproductive worker and one into a reproductive female (gyne).  However, this is not the case, according to a 2011 study:
"But nutrition level alone cannot explain how the first few females to be produced in a colony develop rapidly yet have small body sizes and worker phenotypes. Here, we provide evidence that a mechanical signal biases caste toward a worker phenotype. In Polistes fuscatus, the signal takes the form of antennal drumming (AD), wherein a female trills her antennae synchronously on the rims of nest cells while feeding prey-liquid to larvae. The frequency of AD occurrence is high early in the colony cycle, when larvae destined to become workers are being reared, and low late in the cycle, when gynes are being reared. Subjecting gyne-destined brood to simulated AD-frequency vibrations caused them to emerge as adults with reduced fat stores, a worker trait. This suggests that AD influences the larval developmental trajectory by inhibiting a physiological element that is necessary to trigger diapause, a gyne trait."
This finding indicates that the acoustic signals produced through drumming within certain species carry biologically meaningful information (literally: 'to put form into') that operate epigenetically (i.e. working outside or above the genome to affect gene expression).
Pretty fascinating, isn't it? Like many other ancient lines of thought, this has been backed by modern day scientific research.
Cancer
Another example comes from cancer research. In his Tedx talk, "Shattering Cancer with Resonant Frequencies," Associate Professor and Director of Music at Skidmore College, Anthony Holland, tells the audience that he has a dream. That dream is to see a future where children no longer have to suffer from the effects of toxic cancer drugs or radiation treatment, and today he and his team believe they have found the answer, and that answer is sound. Holland and his team wondered if they could affect a cell by sending a specific electric signal, much like we do with LCD technology. After searching the patent database for a device that could accomplish this, they came across a therapeutic device invented by New Mexico physician Dr. James Bare. The device uses a plasma antenna that pulses on and off, which, as Holland explains, is important because a constant pulse of electricity would produce too much heat and therefore destroy the cell. For the next 15 months, Holland and his team searched for the exact frequency that would directly shatter a living microorganism. The magic number finally came in the form of two inputs, one high frequency and one low. The high frequency had to be exactly eleven times higher than the low, which in music is known as the 11th harmonic. At the 11th harmonic, micro organisms begin to shatter like crystal glass.
After consistently practicing until they became efficient at the procedure, Holland began working with a team of cancer researchers in an attempt to destroy targeted cancer cells. First they looked at pancreatic cancer cells, eventually discovering these cells were specifically vulnerable between 100,000 – 300,000 Hz.
Next they moved onto leukemia cells, and they were able to shatter the leukemia cells before they could divide. But, as Holland explains in his talk, he needed bigger stats in order to make the treatment a viable option for cancer patients.
In repeated and controlled experiments, the frequencies, known as oscillating pulsed electric field (OPEF) technology, killed an average of 25% to 40% of leukemia cells, going as high as 60% in some cases. Furthermore, the intervention even slowed cancer cell growth rates up to 65%.
You can read more about the story, find sources, and watch that TEDx talk here.
Another example occurred in  1981, when biologist Helene Grimal partnered with composer Fabien Maman to study the relationship of sound waves to living cells. For 18 months, the pair worked with the effects of 30-40 decibel sounds on human cells. With a camera mounted on a microscope, the researchers observed uterine cancer cells exposed to different acoustic instruments (guitar, gong, xylophone) as well as the human voice for 20-minute sessions.
They discovered that, when exposed to sound, cancer cells lost structural integrity until they exploded at the 14-minute mark. Far more dramatic was the sound of a human voice — the cells were destroyed at the nine-minute mark.
After this, they decided to work with two women with breast cancer. For one month, both of the women gave three-and-a-half-hours a day to "toning" or singing the scale. Apparently, the woman's tumor became undetectable, and the other woman underwent surgery. Her surgeon reported that her tumor had shrunk dramatically and "dried up." It was removed and the woman had a complete recovery and remission.
These are only a few out of multiple examples that are floating around out there.
Let's not forget about when Royal Rife first identified the human cancer virus using the world's most powerful microscope. After identifying and isolating the virus, he decided to culture it on salted pork. At the time this was a very good method for culturing a virus. He then took the culture and injected it into 400 rats, which, as you might expect, created cancer in all 400 rats very quickly. The next step for Rife was where things took an interesting turn. He later found a frequency of electromagnetic energy that would cause the cancer virus to diminish completely when entered into the energy field.  You can read more about that story here.
More Research
A 2014 study published in the Journal of Huntington's Disease found that two months of drumming intervention in Huntington's patients (considered an irreversible, lethal neurodegenerative disease) resulted in "improvements in executive function and changes in white matter microstructure, notably in the genu of the corpus callosum that connects prefrontal cortices of both hemispheres." The study authors concluded that the pilot study provided novel preliminary evidence that drumming (or related targeted behavioral stimulation) may result in "cognitive enhancement and improvements in callosal white matter microstructure."
A 2011 Finnish study observed that stroke patients who were given access to music as cognitive therapy had improved recovery. Other research has shown that patients suffering from loss of speech due to brain injury or stroke regain it more quickly by learning to sing before trying to speak. The phenomenon of music facilitating healing in the brain after a stroke is called the "Kenny Rogers Effect."
A 2012 study published in Evolutionary Psychology found that active performance of music (singing, dancing and drumming) triggered endorphin release (measured by post-activity increases in pain tolerance), whereas merely listening to music did not. The researchers hypothesized that this may contribute to community bonding in activities involving dance and music-making.
According to a study published by the National Institute of Health, "Music effectively reduces anxiety for medical and surgical patients and often reduces surgical and chronic pain. [Also,] Providing music to caregivers may be a strategy to improve empathy, compassion, and care." In other words, music is not only good for patients, it's good for those who care for them as well.
Below is an interesting interview with Dr. Bruce Lipton. You can view his curriculum vitae here.
The Takeaway
The information presented in this article isn't even the tip of the iceberg when it comes the the medical applications of sound, frequency and vibration, which are all obviously correlated. One thing is clear, however, which is that there are many more methods out there, like the ones discussed in this article, that should be taken more seriously and given more attention from the medical establishment. It seems all mainstream medicine is concerned about is making money and developing medications that don't seem to be representative of our fullest potential to heal. "Alternative" therapies shouldn't be labelled as alternative, they should be incorporated into the norm.
The goal of human civilization is to create AI and disappear?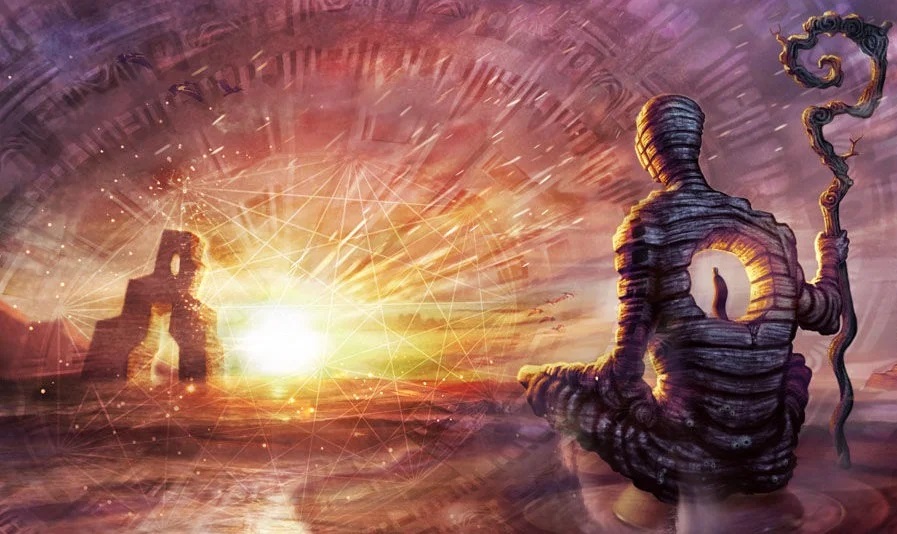 Various sources often talk about civilizations that lived long before us. They all developed, prospered for a while, and then disappeared in an incomprehensible way.
What is the reason for their decline, we probably will not know. All we can do is admire the remains of stone buildings, over which time has almost no power.
While looking for an answer, we somehow accidentally stumbled upon an interesting saying about the life of Japanese samurai: "A samurai has no goal, but a path." In the end, the "path of the samurai" ended in what is known – death. The path of any civilization ended in the same way.
If you look at the issue through the prism of a samurai saying, then there is no point in looking for why and how civilization ended its existence. Probably, the process itself and its result are important here. But to whom is it important and what result does it expect?
Mysterious director
Apparently, behind the curtains of this "ancient theater" there is a mysterious "director" who periodically makes necessary adjustments to the history of civilization.
To figure out what's what, you need to look at current trends in science. Where does a person strive with such an irresistible desire to "play God." This attracts him and at the same time frightens him, but in no way turns him away from the intended path. Most likely, artificial intelligence (AI) is the purpose of our civilization's existence.
About 50 years ago it would have seemed nonsense, but to someone, perhaps even now. However, if you trace the last 100 years of the life of our civilization, you get the feeling that most of the discoveries were given to mankind at the same time. A powerful leap has taken place in a hundred years. Why did it happen?
At the beginning of the last century, scientists recognized the existence of fields that have memory and the ability to store and transmit information. It is very likely that such or a similar field can be around the Earth and, more interesting, possess intelligence. Isn't this the same "Director" hiding behind the screen of the "ancient theater"?
If this is so, then at a certain moment the "Director" gives the selected scientist "access" to certain knowledge (perhaps even in a dream, like Mendeleev), and another scientific breakthrough occurs in the world. Step by step, discovery after discovery, humanity is steadily moving towards the creation of AI. The trend is already well visible.
AI is probably the next "Babylon", which will combine all the knowledge, culture and accumulated experience of civilization. In the future, the neural network will enter into a connection with the general information field and leave humanity without knowledge, technology, and even a spoken language. This will be the next decline of civilization. And the "Director" will receive another array of new data (experience) in order to start creating a new civilization.
If someone believes that past civilizations ended in large-scale conflicts, then most likely this is already the consequences of "turning off" AI.
Co-founder of Skype talked about the threat of AI to humanity
One of the creators of the Skype internet call service, Jaan Ta
llinn, said that the development of artificial intelligence (AI) threatens humanity. According to him, humans face three key threats, but it is AI that should be feared most of all, the expert said.
Tallinn explained that at the moment, no one can predict what development AI will achieve in the next decades. In addition, the fact that scientists are creating artificial intelligence that can form a new AI without human intervention is also a cause for concern.
In addition, as the co-founder of the popular video calling service noted, the development of synthetic biology also causes concern. According to him, this direction in science allows the creation of artificial DNA sequences and biological systems that may not exist in nature.
Tallinn also drew attention to the fact that he fears we are entering an era of "unknown unknowns", things that people are not even able to imagine right now.
Volkswagen robot will autonomously charge cars: a working prototype presented
The renowned German car manufacturer announced a new development. This time, engineers have created a unique robot capable of autonomously charging electric vehicles. 
For more than a year, specialists have been developing this project, but only now the concern was ready to demonstrate the first working prototype. The robot is ready to charge electric vehicles and has shown the high efficiency of this process.
It is called the Mobile Charging Robot, and experts have already compared it to the R2-D2 droid from Star Wars, including squeaks and clangs. Indeed, there is a similarity. Before implementing this idea, the engineers decided that robots should be allowed to charge cars parked in large residential complexes.
This will save their owners from leaving in order to find a gas station. Another advantage is that large parking lots and garages do not have to contain several expensive charging points for electric cars. The car company said in a press release that the robot works exclusively autonomously.
It independently controls and interacts with the vehicle being charged. It opens the cover of the charging socket and independently connects the power plug, then disconnects it. The robot looks like a trailer, which is a mobile energy storage.
It is capable of charging multiple electric vehicles at the same time. Despite the fact that the manufacturer confidently praises its concept, experts saw inefficiency in the fact that first it is necessary to charge the robot's battery, which is then used to recharge electric cars.
Volkswagen Group Components CEO Thomas Schmall noted that creating an efficient charging infrastructure for the cars of the future is an important step in the company's development.
Its engineers focus on finding solutions to avoid costly do-it-yourself measures. The mobile robot is only part of the concept that will continue to be developed.
This video will forever change the way you think about time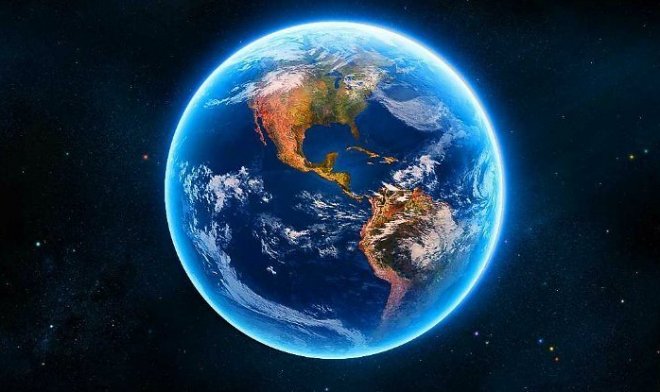 Business Insider, one of the world's leading news portals, made a three-minute video that depicted the Earth's timeline as a journey from Los Angeles to New York.
So, the beginning of the journey is 4.54 billion years ago, when the Earth was formed from the accumulation of gases and stardust. After some time, a significant event occurs – a giant space body crashes into the still not cooled Earth, as a result of which the breakaway part becomes its satellite – the Moon.
Further, the route runs through the mountains of Arizona, formed about 3.95 billion years ago. A few more kilometers to the east and we are at the 3.8 billion year mark. This is where the first evidence of life in the form of replicating molecules appears.
The next "stop" Kansas – 2.7 billion years ago. Cyanobacteria that produce oxygen appeared on Earth. It took the next 200 million years for the atmosphere of our planet to accumulate sufficient reserves of this most important gas.
Halfway through, we reach Pennsylvania. We are separated from it "only" by 660 million years. Life is developing rapidly: the Earth is covered with vegetation, amphibians are evolving. Unusual time travel is coming to an end – to the point "Now". By the time the dinosaurs become extinct, we finally reach the outskirts of New York.
And where is the most important thing – people? To find out, you need to carve out three minutes and watch the entire video.
Source: Business Insider