Studies Show We Can Heal With Sound, Frequency & Vibration
IN BRIEF
The Facts:Multiple studies and examples have shown how sound, frequency and vibration can literally alter physical material matter. Research has also shown that sound, frequencies and vibration can be used as a significant healing method for various ailments.
Reflect On:How plausible would it be for these interventions to become a regular part of therapy, just as much as pharmaceutical drugs are now?
Cymatics is a very interesting topic. It illustrates how sound frequencies move through a particular medium such as water, air, or sand and as a result directly alter physical matter. There are a number of pictures all over the internet as well as youtube videos that demonstrate how matter (particles) adjust to different sounds and different frequencies of sound.
When it comes to ancient knowledge, sound, frequency and vibration have always been perceived as powerful forces that can influence and alter life all the way down to the cellular level. Sound healing methods are often used by Shamans, who employ drums and singing to access trance states. Research has even demonstrated that drumming and singing can can be used to slow fatal brain disease, and it can generate a sense of oneness with the universe . Sound therapy is getting more popular, and it can have many medical applications, especially within the psychological and mental health realms.
Sound, frequency and vibration are used all throughout the animal kingdom, and there are many examples. If we look at the wasp, they use antennal drumming to alter the caste development or phenotype of their larvae. Conventional thinking has held for quite some time that differential nutrition alone can explain why one larvae develops into a non-reproductive worker and one into a reproductive female (gyne).  However, this is not the case, according to a 2011 study:
"But nutrition level alone cannot explain how the first few females to be produced in a colony develop rapidly yet have small body sizes and worker phenotypes. Here, we provide evidence that a mechanical signal biases caste toward a worker phenotype. In Polistes fuscatus, the signal takes the form of antennal drumming (AD), wherein a female trills her antennae synchronously on the rims of nest cells while feeding prey-liquid to larvae. The frequency of AD occurrence is high early in the colony cycle, when larvae destined to become workers are being reared, and low late in the cycle, when gynes are being reared. Subjecting gyne-destined brood to simulated AD-frequency vibrations caused them to emerge as adults with reduced fat stores, a worker trait. This suggests that AD influences the larval developmental trajectory by inhibiting a physiological element that is necessary to trigger diapause, a gyne trait."
This finding indicates that the acoustic signals produced through drumming within certain species carry biologically meaningful information (literally: 'to put form into') that operate epigenetically (i.e. working outside or above the genome to affect gene expression).
Pretty fascinating, isn't it? Like many other ancient lines of thought, this has been backed by modern day scientific research.
Cancer
Another example comes from cancer research. In his Tedx talk, "Shattering Cancer with Resonant Frequencies," Associate Professor and Director of Music at Skidmore College, Anthony Holland, tells the audience that he has a dream. That dream is to see a future where children no longer have to suffer from the effects of toxic cancer drugs or radiation treatment, and today he and his team believe they have found the answer, and that answer is sound. Holland and his team wondered if they could affect a cell by sending a specific electric signal, much like we do with LCD technology. After searching the patent database for a device that could accomplish this, they came across a therapeutic device invented by New Mexico physician Dr. James Bare. The device uses a plasma antenna that pulses on and off, which, as Holland explains, is important because a constant pulse of electricity would produce too much heat and therefore destroy the cell. For the next 15 months, Holland and his team searched for the exact frequency that would directly shatter a living microorganism. The magic number finally came in the form of two inputs, one high frequency and one low. The high frequency had to be exactly eleven times higher than the low, which in music is known as the 11th harmonic. At the 11th harmonic, micro organisms begin to shatter like crystal glass.
After consistently practicing until they became efficient at the procedure, Holland began working with a team of cancer researchers in an attempt to destroy targeted cancer cells. First they looked at pancreatic cancer cells, eventually discovering these cells were specifically vulnerable between 100,000 – 300,000 Hz.
Next they moved onto leukemia cells, and they were able to shatter the leukemia cells before they could divide. But, as Holland explains in his talk, he needed bigger stats in order to make the treatment a viable option for cancer patients.
In repeated and controlled experiments, the frequencies, known as oscillating pulsed electric field (OPEF) technology, killed an average of 25% to 40% of leukemia cells, going as high as 60% in some cases. Furthermore, the intervention even slowed cancer cell growth rates up to 65%.
You can read more about the story, find sources, and watch that TEDx talk here.
Another example occurred in  1981, when biologist Helene Grimal partnered with composer Fabien Maman to study the relationship of sound waves to living cells. For 18 months, the pair worked with the effects of 30-40 decibel sounds on human cells. With a camera mounted on a microscope, the researchers observed uterine cancer cells exposed to different acoustic instruments (guitar, gong, xylophone) as well as the human voice for 20-minute sessions.
They discovered that, when exposed to sound, cancer cells lost structural integrity until they exploded at the 14-minute mark. Far more dramatic was the sound of a human voice — the cells were destroyed at the nine-minute mark.
After this, they decided to work with two women with breast cancer. For one month, both of the women gave three-and-a-half-hours a day to "toning" or singing the scale. Apparently, the woman's tumor became undetectable, and the other woman underwent surgery. Her surgeon reported that her tumor had shrunk dramatically and "dried up." It was removed and the woman had a complete recovery and remission.
These are only a few out of multiple examples that are floating around out there.
Let's not forget about when Royal Rife first identified the human cancer virus using the world's most powerful microscope. After identifying and isolating the virus, he decided to culture it on salted pork. At the time this was a very good method for culturing a virus. He then took the culture and injected it into 400 rats, which, as you might expect, created cancer in all 400 rats very quickly. The next step for Rife was where things took an interesting turn. He later found a frequency of electromagnetic energy that would cause the cancer virus to diminish completely when entered into the energy field.  You can read more about that story here.
More Research
A 2014 study published in the Journal of Huntington's Disease found that two months of drumming intervention in Huntington's patients (considered an irreversible, lethal neurodegenerative disease) resulted in "improvements in executive function and changes in white matter microstructure, notably in the genu of the corpus callosum that connects prefrontal cortices of both hemispheres." The study authors concluded that the pilot study provided novel preliminary evidence that drumming (or related targeted behavioral stimulation) may result in "cognitive enhancement and improvements in callosal white matter microstructure."
A 2011 Finnish study observed that stroke patients who were given access to music as cognitive therapy had improved recovery. Other research has shown that patients suffering from loss of speech due to brain injury or stroke regain it more quickly by learning to sing before trying to speak. The phenomenon of music facilitating healing in the brain after a stroke is called the "Kenny Rogers Effect."
A 2012 study published in Evolutionary Psychology found that active performance of music (singing, dancing and drumming) triggered endorphin release (measured by post-activity increases in pain tolerance), whereas merely listening to music did not. The researchers hypothesized that this may contribute to community bonding in activities involving dance and music-making.
According to a study published by the National Institute of Health, "Music effectively reduces anxiety for medical and surgical patients and often reduces surgical and chronic pain. [Also,] Providing music to caregivers may be a strategy to improve empathy, compassion, and care." In other words, music is not only good for patients, it's good for those who care for them as well.
Below is an interesting interview with Dr. Bruce Lipton. You can view his curriculum vitae here.
The Takeaway
The information presented in this article isn't even the tip of the iceberg when it comes the the medical applications of sound, frequency and vibration, which are all obviously correlated. One thing is clear, however, which is that there are many more methods out there, like the ones discussed in this article, that should be taken more seriously and given more attention from the medical establishment. It seems all mainstream medicine is concerned about is making money and developing medications that don't seem to be representative of our fullest potential to heal. "Alternative" therapies shouldn't be labelled as alternative, they should be incorporated into the norm.
The first photograph of quantum entanglement has been captured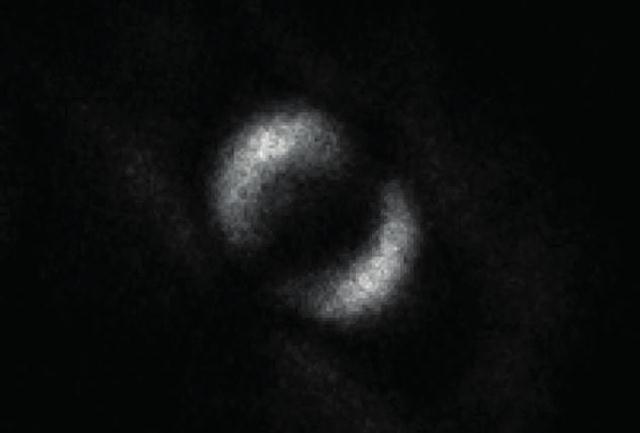 One of the most enigmatic and fundamental phenomena of nature quantum entanglement has been portrayed for the first time.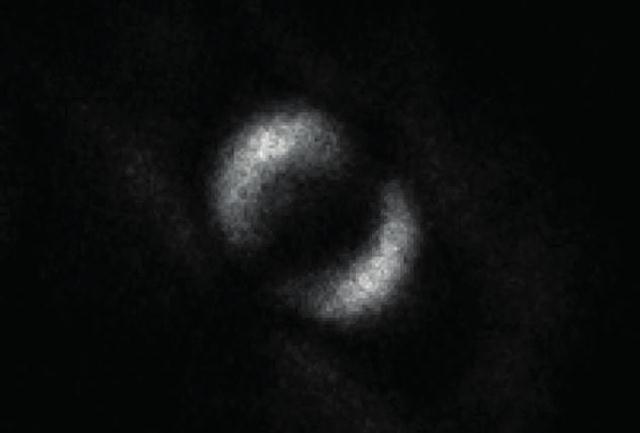 The phenomenon was a headache for Albert Einstein himself, who characterized it as a "spooky action" because it violated the universe as we know it. It is called quantum entanglement and it happens when two particles separated from each other by a monstrous distance are able to communicate and interact without there being anything, no transmission channel, between the two. This means that if the state of one is altered, the other particle, perhaps millions of kilometers away, will respond in the same way.
Now, a team of physicists from the University of Glasgow has managed to obtain the first visual evidence of this puzzle of quantum mechanics. To do this they created a system that triggers a stream of interlaced photons from a quantum light source to non-conventional objects; which at the same time is reflected in liquid crystal materials that change phase when the photons pass through them.
"The image we have managed to capture is an elegant demonstration of a fundamental property of nature, observable for the first time in the form of an image," explained Dr. Paul-Antoine Moreau, head of the research, in the published study.
"It's an exciting result that could lead to new advances in the emerging field of quantum computing," he concluded.
Source: BBC.
Tesla Announces Electric Pick-Up Truck That Will Cost Under $50,000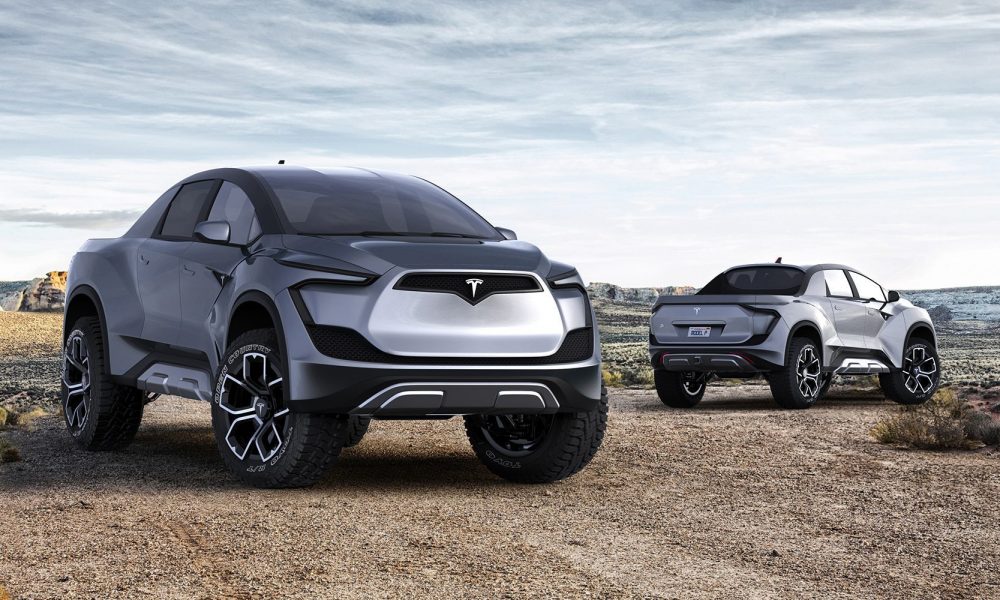 Billionaire genius Elon Musk has caught the world's attention yet again, with a new announcement from Tesla. The electric car company will soon be releasing an electric pickup truck. Tesla CEO Elon Musk spoke about the forthcoming truck in a recent appearance for the "Ride the Lightning" Podcast.
"Will be a better truck than an F-150 in terms of truck-like functionality, and be a better sports car than a standard [Porsche] 911. That's the aspiration," Musk said.
The price is also far lower than what most people would expect from Tesla. Musk says that the starting price for the vehicle will be less than $50,000. The vehicle might even end up being cheaper than some F-150 models, considering that they can range anywhere from $28,000 to over $67,000.
Tesla's new pick up truck will also be cheaper than the other electric truck that is set to appear on the market soon, the $69,000 pick up that is being released by Rivian next year.
"It just can't be unaffordable," Musk says.
According to Tesla, the new pickup truck will be similar to the Ford F-150, which is the country's top rated truck and one of the best selling vehicles in the country for decades. As usual, Musk's critics believe that he is trying to accomplish the impossible, and even supporters of Tesla are still skeptical.
Brett Smith, the director of propulsion technologies and energy infrastructure at the Center for Automotive Research, told CNBC that it "will be very challenging," for Musk to meet all of his goals in this project.
"I have no doubt that they can build a pickup truck that has much better handling than the current F-150," Smith says. However, he also cautions that "You're never going to get a vehicle that can do everything well."
Smith and other experts fear that the truck may fall short in its ability to handle off road driving and heavy cargo hauls as well as a traditional pick up truck would, especially with the high performance sports car capabilities of a Porsche 911.
"The physics don't work there… But can it be a really great-performing, road-driving vehicle? Sure," Smith said.
"Tesla has proven time and time again that they can do some really great things with products, and they've proven again that it can be hard to deliver on some things. So, I think what he said was a good benchmark to shoot for, [but] the reality is probably going to be much different," he added.
Tesla also has a semi-truck on the way as well. The company expects that the truck will have a 500 mile (805 km) range on a full charge. These vehicles are expected to have a price range of anywhere between $150,000 and $180,000.
On March 7, 2018, Musk announced that the Semi was being tested with real cargo, hauling battery packs from Nevada to California.
The first pre-orders came in the day of the press conference and in the Tesla earnings call for the first quarter of 2018, Musk said that there were about 2,000 total pre-orders of the Semi.
As with the recent pick up truck reveal, critics of the semi truck argued that it would be extremely difficult, if not impossible for an electric vehicle to handle the kind of long haling of heavy materials that traditional semi trucks can. However, Musk has surprised his critics before, and it seems like these products are very close to reaching the market.
Numerous other companies are also developing electric trucks that will be competing with Tesla for market share. These companies include BYD Company, Cummins, Daimler AG, Einride, Kenworth, Nikola Motor, Proterra, Inc., Xos Trucks, VDL, Daf trucks, Toyota, Uber, and Volkswagen.
Last year, Musk posted a series of Tweets pointing out how media organizations have an obvious incentive to give bad press to electric cars and alternative energy in general.
Musk was unforgiving towards the mainstream media in his epic Twitter rant, calling them hypocrites and saying that the public no longer trusts them. He said that he doesn't advertise for Tesla, his electric car company, which means that he contributes no money to the media, who depend on advertising dollars to stay in business.
The holier-than-thou hypocrisy of big media companies who lay claim to the truth, but publish only enough to sugarcoat the lie, is why the public no longer respects them https://t.co/Ay2DwCOMkr

— Elon Musk (@elonmusk) May 23, 2018
Problem is journos are under constant pressure to get max clicks & earn advertising dollars or get fired. Tricky situation, as Tesla doesn't advertise, but fossil fuel companies & gas/diesel car companies are among world's biggest advertisers.

— Elon Musk (@elonmusk) May 23, 2018
Elon Musk just revealed new details about Starlink, a plan to surround Earth with 12,000 high-speed internet satellites. Here's how it might work.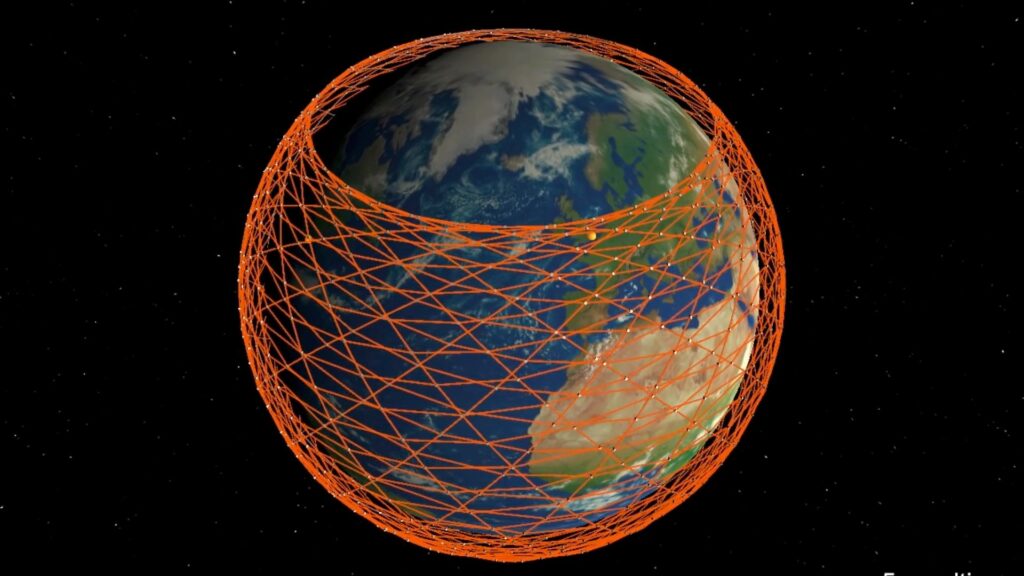 SpaceX, the rocket company founded by Elon Musk, is trying to launch an internet revolution.
SpaceX plans to launch a Falcon 9 rocket from Cape Canaveral, Florida. Crammed inside the nosecone will be 60 tabletop-size satellites designed to test an internet network called Starlink.
The launch was originally scheduled for Wednesday, but was delayed twice, and is now set to take place in "about a week," SpaceX said. The delay, it said, is to allow time for a software update and to "triple-check everything."
Starlink, once complete, would consist of nearly 12,000 satellites — more than six times the number of all operational spacecraft now in orbit. The goal is to finish the project in 2027, thereby blanketing the Earth with high-speed, low-latency, and affordable internet access.
Even partial deployment of Starlink would benefit the financial sector and bring pervasive broadband internet to rural and remote areas. Completing the project may cost $10 billion or more,according to Gwynne Shotwell, the president and chief operating officer of SpaceX. But Musk said during a call with reporters on Wednesday that it could net the company perhaps $30 to $50 billion per year.

It's not going to be easy to pull off, though, as Musk acknowledged.
"There is a lot of new technology here. So it's possible that some of these satellites may not work," he said. In fact, Musk added that there's a "small possibility that all of the satellites will not work."
During Wednesday's call, Musk also provided new information about Starlink. Industry experts have also used public Federal Communications Commission filings from SpaceX to make educated guesses about Starlink's workings and scope.
"This is the most exciting new network we've seen in a long time," Mark Handley, a computer-networking researcher at University College London who's studied Starlink, told Business Insider. He added that the project could affect the lives of "potentially everybody."
Here's how Starlink might work and how it could change the internet as we know it.
Starlink aims to solve two big problems with the modern internet: a lack of pervasive and affordable connections, and a significant lag between distant locations. SpaceX could make billions of dollars by fixing those issues.
SpaceX plans to launch 60 close-to-production Starlink satellites at a time with its Falcon 9 rockets. Each satellite weighs about 500 pounds (227 kilograms) and is roughly the size of an office desk. They'll deploy into orbit about 273 miles (440 kilometers) up.
Source: SpaceX
Musk said it will take about 400 satellites to establish "minor" internet coverage and 800 satellites for "moderate" or "significant operational" coverage. The immediate major goal is to deploy nearly 1,600 satellites about 273 miles (440 kilometers) high.
To understand the motivation behind SpaceX's Starlink project, you have to understand the current limitations of our internet infrastructure. The internet is, in its simplest form, a series of connected computers. We pay service providers for routing our data to and from a web of devices.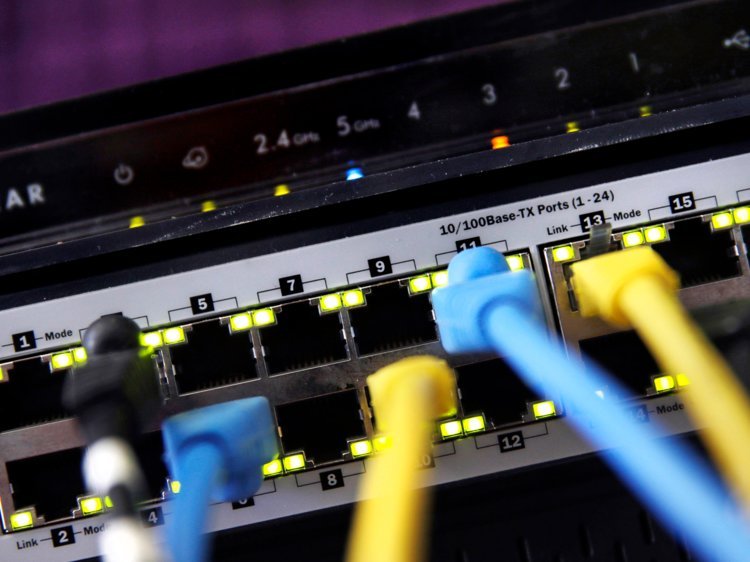 A lot of our data is sent in pulses of light through fiber-optic cables. More packets of information can go farther with a stronger signal that way than they could via electrical signals sent through metal wires.
Source: Business Insider
But fiber is fairly expensive and tedious to lay, especially between locations on opposite sides of the Earth.
Even within a country, achieving a direct wired path from one location to another is rare. Relying on ground cables also leaves many regions poorly connected.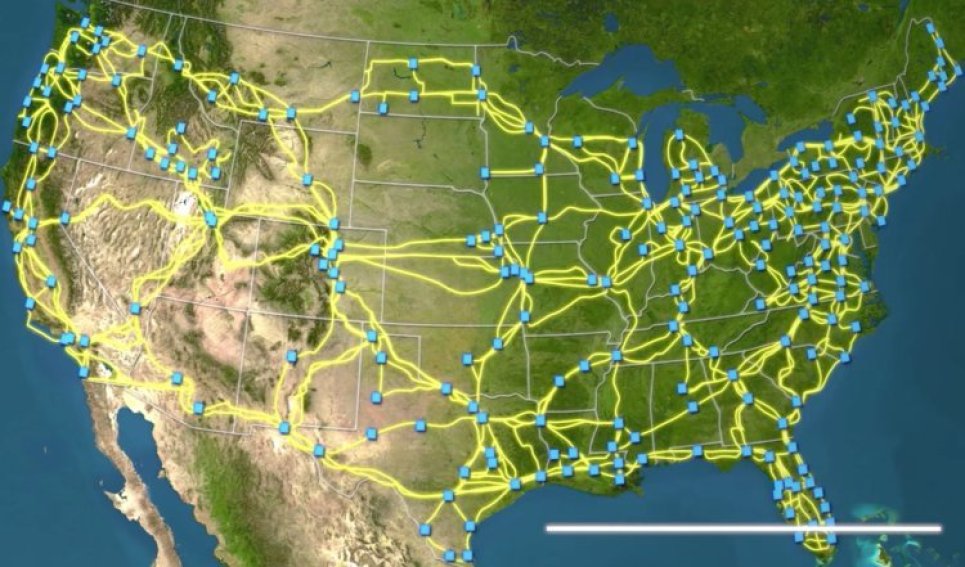 Cables have a speed limit, too: Light moves through the vacuum of space about 47% faster than it can through solid fiber-optic glass.
Source: Florida State University
This isn't an issue for normal browsing or watching TV. But over international distances, Handley said, it leads to high latency, or lag. The time delay is especially pronounced in long-distance videoconferencing and voice calls made over the web.
Data beamed over existing satellites is some of the laggiest. That's because nearly all those spacecraft orbit from 22,236 miles (35,786 kilometers) up, where they can "float" above one location on Earth. That's enough distance to cause a more than half-second of lag.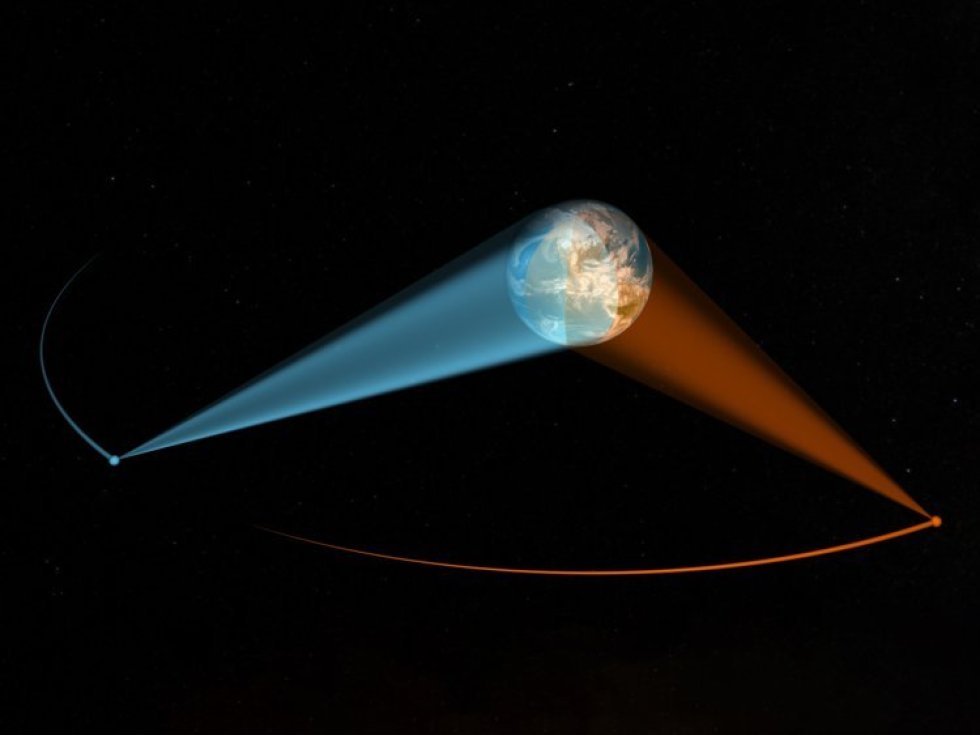 Source: University College London
Handley said that latency matters most to financial institutions. With markets that move billions of dollars in fractions of a second, any delay can lead to big losses over a competitor with a less laggy (and thus more up-to-date) connection to the web.
SpaceX wants to cut that long-distance lag while also providing internet access almost anywhere in the world.
Source: Business Insider
In February 2018, SpaceX launched its first two Starlink prototypes, called Tintin-A and Tintin-B. The test helped demonstrate the basic concept and refine the satellite design.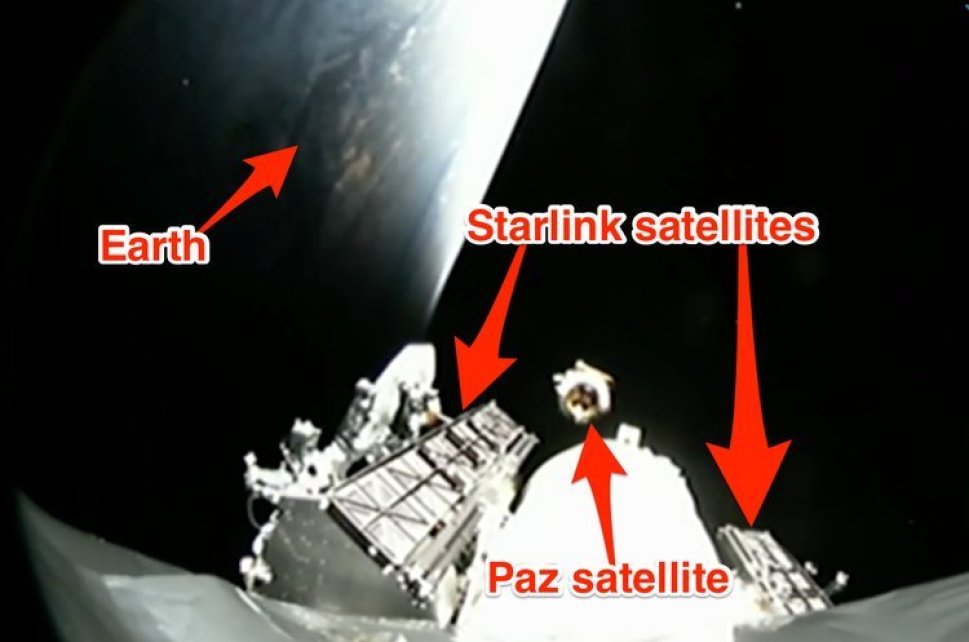 Source: Business Insider
In the launch planned for tonight, SpaceX will deploy each of the 60 satellites from the stack by very slowly rotating it in microgravity. "This will look kind of weird compared to normal satellite deployments," Musk said. "It will seem like spreading a deck of cards on a table."
Source: Business Insider
From there, the satellites will use Hall thrusters (or ion engines) to rise to an altitude of about 342 miles (550 kilometers). This will be about 65 times closer to Earth than geostationary satellites — and that much less laggy.
Each final Starlink spacecraft will link to four others using lasers. No other internet-providing satellites do this, Handley said, and it's what would make them special: They can beam data over Earth's surface at nearly the speed of light, bypassing the limitations of fiber-optics.
Source: University College London
This initial batch of satellites won't use laser interlinks. Instead, Musk says the company will (only at first) link them via ground connections. A handful of steerable antennas that can track satellites will be used to "talk" to the satellites.
In the future, Musk says, users will connect to Starlink with terminals that cost about $200 and can steer an antenna beam without moving parts. "It basically looks like a sort of a small- to medium-size pizza," Musk said. SpaceX has asked the FCC to build 1 million of the small ground stations.
Source: FCC
That's small enough to add to a home. "There's also no reason one of these couldn't be flat and thin enough to put on the roof of a car," Handley said.
Musk said Starlink terminals would also easily fit on ships, airplanes, and other mobile devices, enabling these vehicles to have better broadband connections than what's available today.
Musk said just 1,000 satellites are required "for the system to be economically viable." He noted that's "obviously a lot of satellites, but it's way less than 10,000 or 12,000."
Once Starlink has hundreds of laser-linked satellites in its network, their connections could move data at close to light-speed along fairly direct paths. Handley said he thinks Starlink's initial layout is designed to prioritize east-west connections.
Starlink's best paths will always change, since the satellites will always be moving. But the typical round-trip data speed from New York to London, for example, may be 15% less laggy than fiber-optic connections and 40% less laggy than the internet generally.
The advantages of Starlink improve dramatically over very long distances. (Over short distances, Handley said, fiber-optic will win.)
Handley said north-south connections wouldn't be as good at first, as data would zigzag far out of the way to make its shortest round trip. So initially, Starlink might not be as fast as fiber for these connections.
After it gets about 1,600 satellites orbiting at 342 miles up, SpaceX hopes to launch another 2,800 satellites at altitudes between 684 and 823 miles off Earth's surface (1,100 to 1,325 kilometers). Some would orbit over Earth's poles to solve tricky north-south connections and help bring access to Alaska.
Half of the maximum 4,400 low-Earth orbit satellites are supposed to be deployed by 2024, and the full constellation by 2027. If SpaceX doesn't hit that deadline, the FCC can freeze the maximum number of satellites at the number the company already has in orbit.
Source: Space News
But SpaceX is not stopping with 4,400 satellites in low-Earth orbit. It also plans to roll out 7,500 satellites in very-low-Earth orbits, or about 210 miles (338 kilometers) in altitude.
In rural and remote areas, even a partially complete Starlink network could bring broadband internet speeds rivaling those found in well networked cities. About 800 would provide global coverage, Musk said.
While financial companies and teleconference businesses should benefit from Starlink, Handley said, regular internet users probably wouldn't see much benefit because of limited capacity.
Each satellite launch could handle about 40,000 users streaming 4K video at once, based on statements provided by Musk. However, the exact numbers depend on how many satellites are launched, how well ground stations work, and a variety of other details.
"If millions of people want to hop on to Starlink all at one time, that is just not going to work" within a populated area like a city, Handley said. The problem is akin to a cell tower being overloaded with too many users, which can slow or disrupt connectivity.
With so many new satellites in orbit, spaceflight experts are also concerned about the potential to create space junk that could damage other spacecraft.
Pieces of space debris can travel a dozen times faster than a bullet shot from a gun. At such speeds, even a small piece of metal can blow apart a satellite, leading to the creation of more high-speed debris.
Handley said SpaceX's initial plan to combat this problem seems sensible, though. Each satellite could use its Hall thruster to drop from orbit and destroy itself. The first Starlink satellites will also be at low-enough altitudes for atmospheric gases to slow them down and crash them back to Earth within one to five years.
"They'll be going through a very rapid learning phase, and there's a fair chance they'll get some of it wrong," Handley said of SpaceX.
In addition, Musk said each Starlink satellite will be fed the latest NORAD tracking information for debris. The spacecraft will use artificial intelligence software and its thruster to avoid collisions with known hunks of space junk.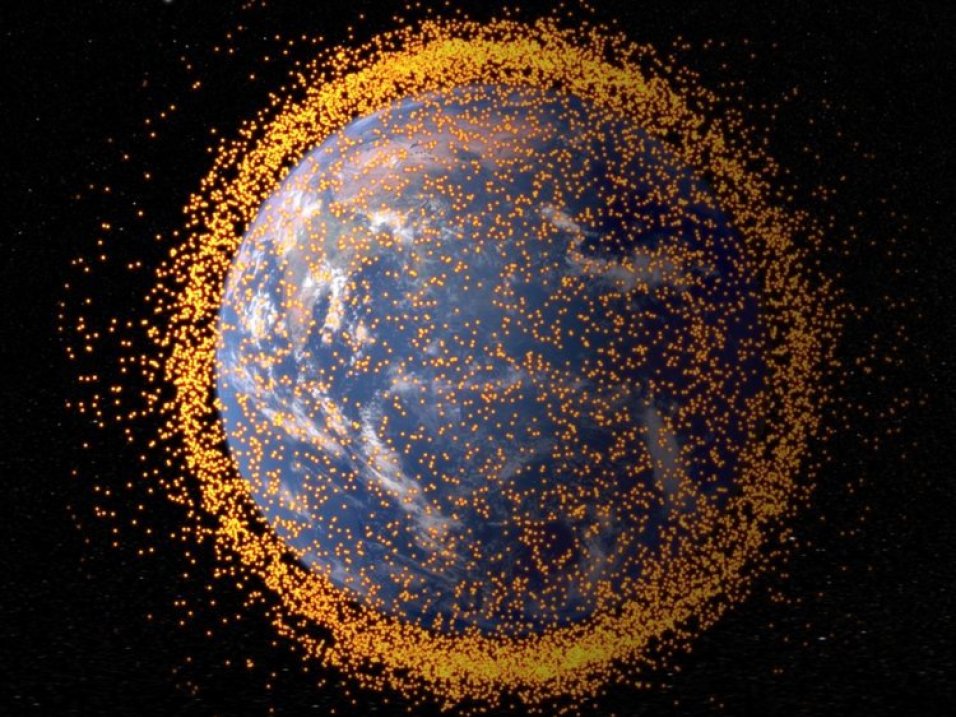 For the indefinite future, SpaceX plans to launch 60 Starlink satellites at a time with its Falcon 9 rockets, which are partly reusable and have already successfully launched nearly five dozen space missions.
But if SpaceX is to send up all 12,000 satellites by the end of 2027, it will have to launch, on average, about 120 Starlink spacecraft a month.
That translates to two Falcon 9 rocket launches a month, on SpaceX's dime, on top of its growing list of commercial and government launch customers.
This also does not account for the replacement of satellites, which are designed to last about five years. "It's not just doing it once. It's completely ongoing," Handley said. "So you're committed to launching 12,000 every five years."
Handley said he doesn't think SpaceX's existing rockets are sufficient for full deployment. "I think this requires Starship," he said. Starship, a giant, reusable system that's still in development, could launch hundreds of Starlink satellites at once, perhaps at 10% of the cost of a Falcon 9 launch.
So while Musk often speaks about Starship in terms of settling Mars, Handley said he thinks Starlink is dependent on it, too. "You will have these very, very capable, fully reusable launchers sitting around waiting to go to Mars every two years," he said. "What are you going to do with them in between?"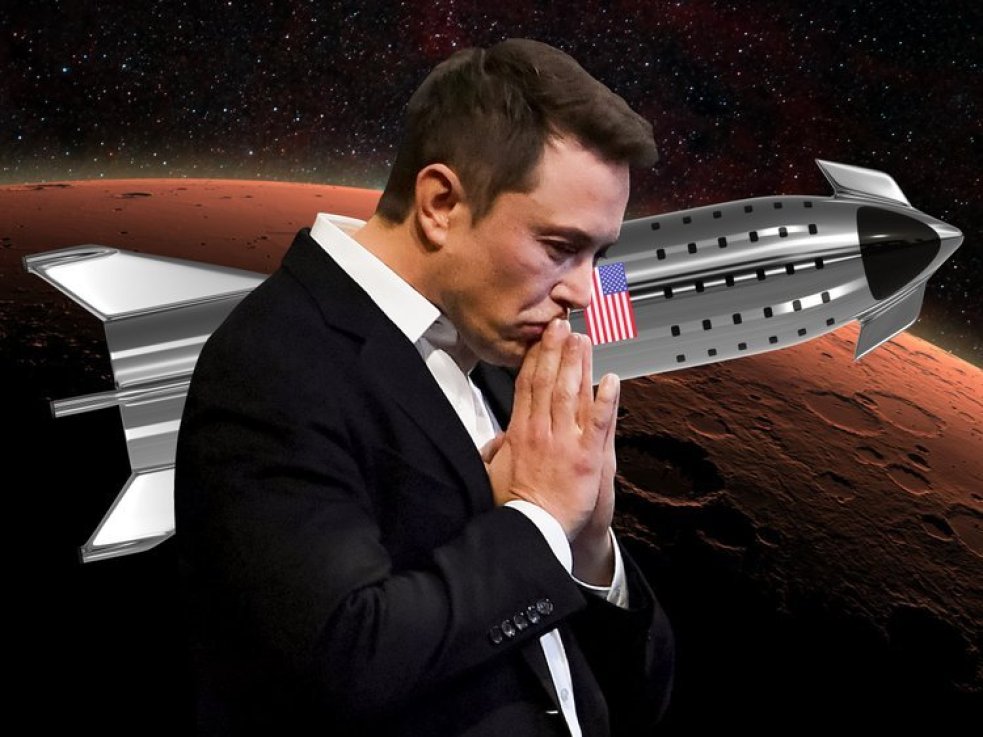 SpaceX is developing Starship concurrently in Texas and Florida. Musk said he plans to present new details about the system next month.
Correction (May 26, 2019): A bandwidth of 1 Tbps per launch might support 40,000 users trying to stream 4K (or ultra-high-definition) content at once, not 1,100 users, as we previously reported.
This story has been updated with new information.
Source www.businessinsider.com