Studies on Plants Suggest Consciousness Exists As A Separate Entity From The Brain
(Arjun Walia) When it comes to the topic of consciousness, it's something, in my opinion, all living life forms possess. Including plants, and I believe there is conclusive evidence for that. In fact, the question of whether consciousness is something that resides outside of the brain, or is a product of it, has long been the subject of scientific debate.
Parapsychological studies, which have gone through rigorous testing and according to statistics professor, Dr Jessica Utts at UC Irvine, have tighter controls than any other area of science, hint to the idea that consciousness is not solely located within us. This is evident by the fact that humans have the ability to "perceive" remote locations regardless of geographical distance (remote viewing) and it's also evident by the fact that human thoughts and intentions can alter physical material reality at a distant location, at both the quantum level and at the human level.
For example, a paper published in Physics Essays explains how the double slit experiment has been used multiple times to explore the role of consciousness in shaping the nature of physical reality. The results clearly indicated that human intention, via meditators, were able to collapse the quantum wave function in that experiment, similar to the way observation or measurement does. The study received a 5 Sigma result, the same result that was given to CERN when they were awarded the Nobel Prize in 2013 for finding the Higgs particle, which turned out not to be Higgs after all).
I also like to point towards this document I found in the CIA's electronic reading room titled "Research Into Paranormal Ability To Break Through Spatial Barriers" as another example that goes beyond the quantum scale.
Again, the point I am trying to hammer home is that I don't believe biology is necessary for consciousness, but perhaps sometimes acts like a vessel for it without consciousness being dependant on biology. Near Death Experiences (NDE'S) are also a great great example hinting to the idea that consciousness is not dependant on biology, and perhaps one of the best.
But what if plants are conscious? But they don't have a brain. Would that destroy the idea of the brain being a vessel of consciousness?
What comes to mind instantly here are the books written by hypnotherapist Delores Cannon. She has hypnotically regressed thousands of people with regards to supposed past lives, and found that many people have experienced past lives on our planet as well as on other planets as multiple different life forms, including trees, animals and plants. Now, how would one in a regressed state access these experiences? Where are they stored? These are questions that remain unanswered. The regression sessions are legit in the fact that the patient is actually in a hypnotic state sharing these experiences, there is no question about that, but we have no way of knowing whether or not what they are sharing is real, but the consistency with regards to past life regression among thousands of subjects is interesting. Many children also share stories that can even be verified regarding their past lives.
When it comes to plants, I've always thought that they were living, thinking, breathing, conscious beings. Grover Cleveland Backster Jr., was an interrogation specialist for the Central Intelligence Agency (CIA), who became well known for his experiments with plants using a lie-detector machine. Through his research, he believed that plants feel pain and have extrasensory perception (ESP). Author Michael Polan describes his experiments quite well in a piece he wrote for the New Yorker a few years ago regarding plant intelligence:
(Cleve) hooked up a galvanometer to the leaf of a dracaena, a houseplant that he kept in his office. To his astonishment, Backster found that simply by imagining the dracaena being set on fire he could make it rouse the needle of the polygraph machine, registering a surge of electrical activity suggesting that the plant felt stress. "Could the plant have been reading his mind?" the authors ask. "Backster felt like running into the street and shouting to the world, 'Plants can think!' "

Backster and his collaborators went on to hook up polygraph machines to dozens of plants, including lettuces, onions, oranges, and bananas. He claimed that plants reacted to the thoughts (good or ill) of humans in close proximity and, in the case of humans familiar to them, over a great distance. In one experiment designed to test plant memory, Backster found that a plant that had witnessed the murder (by stomping) of another plant could pick out the killer from a lineup of six suspects, registering a surge of electrical activity when the murderer was brought before it. Backster's plants also displayed a strong aversion to interspecies violence. Some had a stressful response when an egg was cracked in their presence, or when live shrimp were dropped into boiling water
His (Backster's) work on this was published in the International Journal of Parapsychology. 
Poland also describes the work of  Monica Gagliano, a thirty-seven-year-old animal ecologist at the University of Western Australia. He describes an experiment she conducted with the plant Mimosa pudica, a fast moving plant that can be seen by the naked eye, kind of like the Venus Fly Trap.
Gagliano potted fifty-six of these plants, and had a system that dropped them from 15 centimetres every five seconds. When they are in danger, these plans curl up, and close their leaves. The plants did this after a few drops, but then realized that the drops weren't really harmful so they remained open after that. It wasn't just fatigue either, when the plants were shaken they closed up, and furthermore, the plants retained this knowledge because Gagliano tried again a month later and got the same response.
Gagliano said, imagining these events from the plants' point of view. "You see, you want to be attuned to something new coming in. Then we went back to the drops, and they didn't respond." Gagliano reported that she retested her plants after a week and found that they continued to disregard the drop stimulus, indicating that they "remembered" (source)
Clearly, they learn, remember and apply that knowledge. These are all factors associated with consciousness and thinking. There has to be something or someone in there that's responsible for that learning.
Fascinating isn't it? Brains and neurons don't seem to be a necessary requirement for factors associated with consciousness. What makes us assume that we need brains and neurons to be conscious? Why can't we see any other type of possibility?
It sort of reminds me of the idea that planets have to be "Earth-like" to sustain or have life. How do we know? How do we know there aren't beings that breath some sort of gas we've never even discovered? How do we know there aren't beings that don't need to breath?
Humans and their assumptions/limited imaginations…We are conditioned to 'see' things a certain way.
In the video below, in the second half of her interesting talk, Gagliano describes another experiment that suggests "someone" is in there. She conducted a similar experiment as Pavlov did with his dogs and makes some very interesting points.
"There is someone in there."
The Takeaway
Consciousness is not limited to humans and animals. It's something that extends to plants, trees, insects, perhaps even the soil we walk on and much more that we take for granted. Perhaps our entire planet is awake and aware in ways we have barely yet to understand, perhaps our entire universe is?
The preceding information presents research suggesting that our plant cousins are far more intelligent than we have been lead to think. This knowledge helps one comprehend the everywhere present nature of consciousness, which is attenuated or manifests differently in each embodiment within the universe. With this knowledge in hand, one can begin the long and slow process of developing a cosmic identity, seeing themselves in all things and all things in themselves. The ancients discussed this as the art of knowing thyself, which would invariably lead to knowledge of the universe and the gods.
30 Deep Philosophical Quotes from Alan Watts That Will Help You Make Sense of Your Life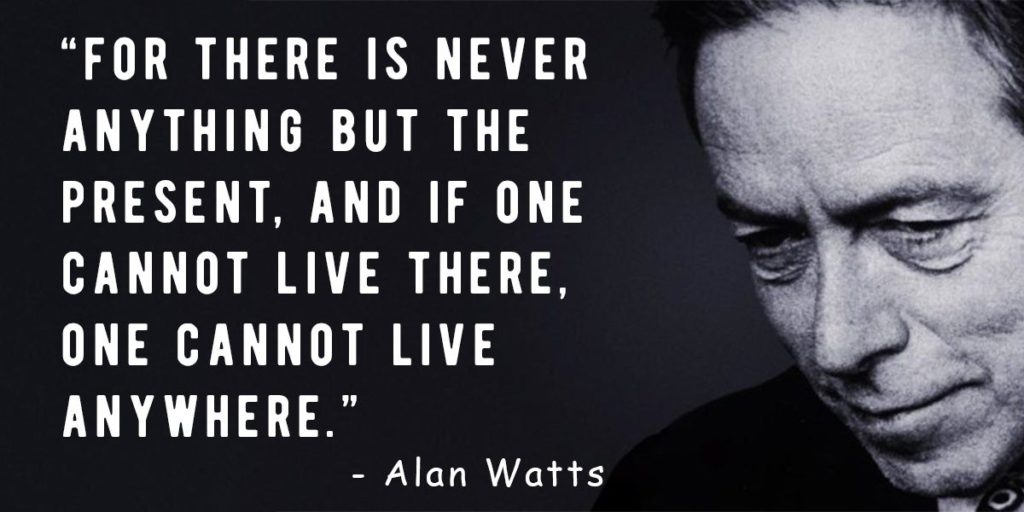 There was a time when the West was quite ignorant about the philosophies of the East. The East had only remained as an area to conquer and exploit – that there was a rich Eastern philosophy was something the West never really explored. Until a few Westerners went on an Eastern philosophical journey and shared their thoughts with the wider Western audience. Alan Watts is one such amazing personality. At first, Alan Watts became an Episcopal priest. But later on, he left this route and went to California to join the faculty of the American Academy of Asian Studies.
Alan Watts' mother was a missionary and she used to teach children from Asia. From a young age, Alan Watts was fascinated by stories and myths circulating all over Asia. They were rich with a taste of Eastern Philosophy. And so, he learned Chinese and dived deep to learn the intricacies of this complex philosophy.
After researching Zen Buddhism rigorously, he published one of his first and most famous books: The Way of Zen. The wisdom in the book fascinated the youth. It was not an insight into any religion, it was more of psychotherapy. From then on, Alan Watts had produced wonderful books ranging from natural history, Western history, cybernetics to sexuality, and semantics, etc. His wisdom can be seen in his words, and in his sayings. They will clear your mind and set a clear path before you.
Here are some of the quotes by Alan Watts that will really clear up your mental blocks:
1. We seldom realize, for example, that our most private thoughts and emotions are not actually our own. For we think in terms of languages and images which we did not invent, but which were given to us by our society.
2. We cannot be more sensitive to pleasure without being more sensitive to pain.
3. Trying to define yourself is like trying to bite your own teeth.
4. This is the real secret of life — to be completely engaged with what you are doing in the here and now. And instead of calling it work, realize it is play.
5. There will always be suffering. But we must not suffer over the suffering.
6. But I'll tell you what hermits realize. If you go off into a far, far forest and get very quiet, you'll come to understand that you're connected with everything.
7. Every intelligent individual wants to know what makes him tick, and yet is at once fascinated and frustrated by the fact that oneself is the most difficult of all things to know.
8. The only way to make sense out of change is to plunge into it, move with it, and join the dance.
9. To have faith is to trust yourself to the water. When you swim you don't grab hold of the water, because if you do you will sink and drown. Instead you relax, and float.
10. This is the real secret of life — to be completely engaged with what you are doing in the here and now. And instead of calling it work, realize it is play.
11. A scholar tries to learn something everyday; a student of Buddhism tries to unlearn something daily.
12. When you get free from certain fixed concepts of the way the world is, you find it is far more subtle, and far more miraculous, than you thought it was.
13. Try to imagine what it will be like to go to sleep and never wake up… now try to imagine what it was like to wake up having never gone to sleep.
14. You are a function of what the whole universe is doing in the same way that a wave is a function of what the whole ocean is doing.
15. Problems that remain persistently insoluble should always be suspected as questions asked in the wrong way.
16. Meditation is the discovery that the point of life is always arrived at in the immediate moment.
17. The more a thing tends to be permanent, the more it tends to be lifeless.
18. One is a great deal less anxious if one feels perfectly free to be anxious, and the same may be said of guilt.
19. You didn't come into this world. You came out of it, like a wave from the ocean. You are not a stranger here.
20. When we attempt to exercise power or control over someone else, we cannot avoid giving that person the very same power or control over us.
21. Never pretend to a love which you do not actually feel, for love is not ours to command.
22. There was never a time when the world began, because it goes round and round like a circle, and there is no place on a circle where it begins. Look at my watch, which tells the time; it goes round, and so the world repeats itself again and again.
23. The meaning of life is just to be alive. It is so plain and so obvious and so simple. And yet, everybody rushes around in a great panic as if it were necessary to achieve something beyond themselves.
24. Everyone has love, but it can only come out when he is convinced of the impossibility and the frustration of trying to love himself.
25. The positive cannot exist without the negative.
26. But the attitude of faith is to let go, and become open to truth, whatever it might turn out to be.
27. Words can be communicative only between those who share similar experiences.
28. The greater part of human activity is designed to make permanent those experiences and joys which are only lovable because they are changing.
29. Man suffers only because he takes seriously what the gods made for fun.
30. It's better to have a short life that is full of what you like doing, than a long life spent in a miserable way.
So, find your way and clear your mind. Let the wisdom of Alan Watts pave your way to the future.
MDMA Inches Away From Becoming FDA-approved Pharmaceutical
John Vibes, Truth Theory
Waking Times
A set of clinical trials for MDMA, sponsored by the non-profit Multidisciplinary Association for Psychedelic Studies (MAPS) has now reached "Phase 3," which brings the substance just a few steps away from getting approved by the US Food and Drug Administration (FDA).
Study Finds Fans of Dark Humor More Likely To Be Intelligent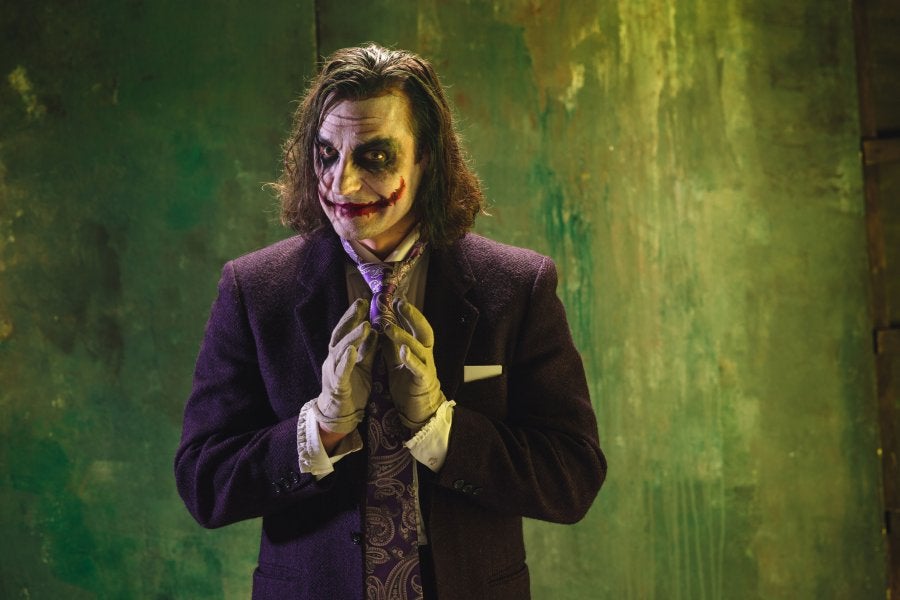 Are you a fan of dark humor? If so, research has shown that you might be more intelligent on average, and less aggressive as well. According to a 2017 study published in the journal Cognitive Processing, people who enjoy dark humor are more likely to be intelligent, and also less likely to be aggressive.
The experiments took place at the Medical University of Vienna, and involved 156 people from a wide range of different social and educational backgrounds who varied in age, but had an average age of 33. The participants were given a set of intelligence tests, and then monitored while being exposed to cartoons that contained what many would consider dark humor (or black humour, as it is known in the UK, where the study was conducted).
The researchers should not have been very surprised to see the connection between dark humor and intelligence, as other studies in the past have shown that people with high levels of intelligence are more likely to suffer from conditions like depression or anxiety. However, it likely did come as a surprise that the intelligent dark humor fans in the study were actually less prone to aggression than the test subjects who were upset or offended by the material.
The study showed that the people who were most upset by the jokes had average IQ scores, but they were also more prone to aggression in other scenarios as well, and likely had shorter tempers than the other participants in the study.
The authors of the study concluded that:
"Whilst a positive association between black humour processing and intelligence can be shown, aggressiveness and bad mood apparently lead to decreased levels of pleasure when dealing with black humour. Black humour processing is seemingly a complex information-processing task that depends on cognitive and emotional aspects. It can be hypothesized that these cognitive and emotional demands directly influence the mental operations underlying humour processing as they lead to an increased or decreased information-processing capacity but also facilitate the adapting of humour processing strategies in a quick and flexible way as humour processing is dependent on the content and structure of a joke."
The researchers also noted that differences in things like age and gender did not seem to have any impact on how a participant felt about dark humor, as there was a range of different responses among people of the same background, and many shared responses among those from different backgrounds, although, the study did suggest that levels of education did seem to have an impact on a person's response to dark humor.
Image credit: Volodymyr Melnyk