Studies on Plants Suggest Consciousness Exists As A Separate Entity From The Brain
(Arjun Walia) When it comes to the topic of consciousness, it's something, in my opinion, all living life forms possess. Including plants, and I believe there is conclusive evidence for that. In fact, the question of whether consciousness is something that resides outside of the brain, or is a product of it, has long been the subject of scientific debate.
Parapsychological studies, which have gone through rigorous testing and according to statistics professor, Dr Jessica Utts at UC Irvine, have tighter controls than any other area of science, hint to the idea that consciousness is not solely located within us. This is evident by the fact that humans have the ability to "perceive" remote locations regardless of geographical distance (remote viewing) and it's also evident by the fact that human thoughts and intentions can alter physical material reality at a distant location, at both the quantum level and at the human level.
For example, a paper published in Physics Essays explains how the double slit experiment has been used multiple times to explore the role of consciousness in shaping the nature of physical reality. The results clearly indicated that human intention, via meditators, were able to collapse the quantum wave function in that experiment, similar to the way observation or measurement does. The study received a 5 Sigma result, the same result that was given to CERN when they were awarded the Nobel Prize in 2013 for finding the Higgs particle, which turned out not to be Higgs after all).
I also like to point towards this document I found in the CIA's electronic reading room titled "Research Into Paranormal Ability To Break Through Spatial Barriers" as another example that goes beyond the quantum scale.
Again, the point I am trying to hammer home is that I don't believe biology is necessary for consciousness, but perhaps sometimes acts like a vessel for it without consciousness being dependant on biology. Near Death Experiences (NDE'S) are also a great great example hinting to the idea that consciousness is not dependant on biology, and perhaps one of the best.
But what if plants are conscious? But they don't have a brain. Would that destroy the idea of the brain being a vessel of consciousness?
What comes to mind instantly here are the books written by hypnotherapist Delores Cannon. She has hypnotically regressed thousands of people with regards to supposed past lives, and found that many people have experienced past lives on our planet as well as on other planets as multiple different life forms, including trees, animals and plants. Now, how would one in a regressed state access these experiences? Where are they stored? These are questions that remain unanswered. The regression sessions are legit in the fact that the patient is actually in a hypnotic state sharing these experiences, there is no question about that, but we have no way of knowing whether or not what they are sharing is real, but the consistency with regards to past life regression among thousands of subjects is interesting. Many children also share stories that can even be verified regarding their past lives.
When it comes to plants, I've always thought that they were living, thinking, breathing, conscious beings. Grover Cleveland Backster Jr., was an interrogation specialist for the Central Intelligence Agency (CIA), who became well known for his experiments with plants using a lie-detector machine. Through his research, he believed that plants feel pain and have extrasensory perception (ESP). Author Michael Polan describes his experiments quite well in a piece he wrote for the New Yorker a few years ago regarding plant intelligence:
(Cleve) hooked up a galvanometer to the leaf of a dracaena, a houseplant that he kept in his office. To his astonishment, Backster found that simply by imagining the dracaena being set on fire he could make it rouse the needle of the polygraph machine, registering a surge of electrical activity suggesting that the plant felt stress. "Could the plant have been reading his mind?" the authors ask. "Backster felt like running into the street and shouting to the world, 'Plants can think!' "

Backster and his collaborators went on to hook up polygraph machines to dozens of plants, including lettuces, onions, oranges, and bananas. He claimed that plants reacted to the thoughts (good or ill) of humans in close proximity and, in the case of humans familiar to them, over a great distance. In one experiment designed to test plant memory, Backster found that a plant that had witnessed the murder (by stomping) of another plant could pick out the killer from a lineup of six suspects, registering a surge of electrical activity when the murderer was brought before it. Backster's plants also displayed a strong aversion to interspecies violence. Some had a stressful response when an egg was cracked in their presence, or when live shrimp were dropped into boiling water
His (Backster's) work on this was published in the International Journal of Parapsychology. 
Poland also describes the work of  Monica Gagliano, a thirty-seven-year-old animal ecologist at the University of Western Australia. He describes an experiment she conducted with the plant Mimosa pudica, a fast moving plant that can be seen by the naked eye, kind of like the Venus Fly Trap.
Gagliano potted fifty-six of these plants, and had a system that dropped them from 15 centimetres every five seconds. When they are in danger, these plans curl up, and close their leaves. The plants did this after a few drops, but then realized that the drops weren't really harmful so they remained open after that. It wasn't just fatigue either, when the plants were shaken they closed up, and furthermore, the plants retained this knowledge because Gagliano tried again a month later and got the same response.
Gagliano said, imagining these events from the plants' point of view. "You see, you want to be attuned to something new coming in. Then we went back to the drops, and they didn't respond." Gagliano reported that she retested her plants after a week and found that they continued to disregard the drop stimulus, indicating that they "remembered" (source)
Clearly, they learn, remember and apply that knowledge. These are all factors associated with consciousness and thinking. There has to be something or someone in there that's responsible for that learning.
Fascinating isn't it? Brains and neurons don't seem to be a necessary requirement for factors associated with consciousness. What makes us assume that we need brains and neurons to be conscious? Why can't we see any other type of possibility?
It sort of reminds me of the idea that planets have to be "Earth-like" to sustain or have life. How do we know? How do we know there aren't beings that breath some sort of gas we've never even discovered? How do we know there aren't beings that don't need to breath?
Humans and their assumptions/limited imaginations…We are conditioned to 'see' things a certain way.
In the video below, in the second half of her interesting talk, Gagliano describes another experiment that suggests "someone" is in there. She conducted a similar experiment as Pavlov did with his dogs and makes some very interesting points.
"There is someone in there."
The Takeaway
Consciousness is not limited to humans and animals. It's something that extends to plants, trees, insects, perhaps even the soil we walk on and much more that we take for granted. Perhaps our entire planet is awake and aware in ways we have barely yet to understand, perhaps our entire universe is?
The preceding information presents research suggesting that our plant cousins are far more intelligent than we have been lead to think. This knowledge helps one comprehend the everywhere present nature of consciousness, which is attenuated or manifests differently in each embodiment within the universe. With this knowledge in hand, one can begin the long and slow process of developing a cosmic identity, seeing themselves in all things and all things in themselves. The ancients discussed this as the art of knowing thyself, which would invariably lead to knowledge of the universe and the gods.
Consciousness Affects Reality: Repetition and consolidation of experience?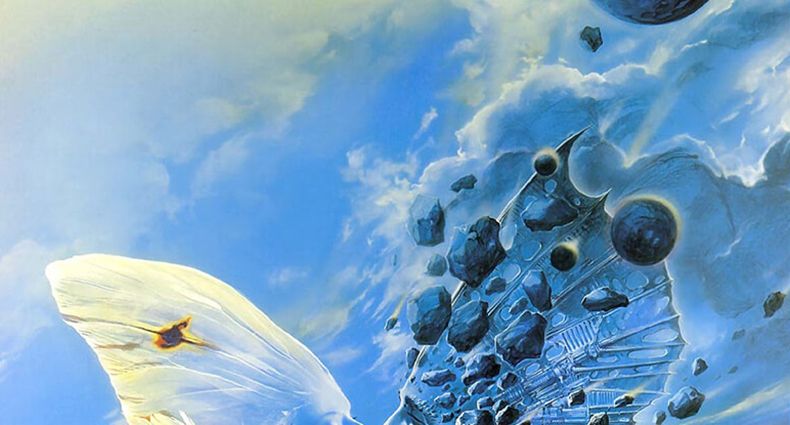 Dr. Joe Dispenza was one of the first who began to study the influence of consciousness on reality from a scientific point of view. His theory of the relationship between matter and consciousness brought him world fame after the release of the documentary "We Know What the Signal Does." 
A key discovery made by Joe Dispensa is that the brain does not distinguish between physical and mental experiences. Roughly speaking, the cells of the "gray matter" absolutely do not distinguish between the real, i.e. material, from the imaginary, i.e. from thoughts.
Few people know that the doctor's research in the field of consciousness and neurophysiology began with tragic experience. After Joe Dispenza was hit by a car, doctors suggested he fasten the damaged vertebrae with an implant, which could subsequently lead to lifelong pain. Only in this way, according to doctors, could he walk again. But Dispenza decided to quit taking out traditional medicine and restore his health with the power of thought. After only 9 months of therapy, Dispenza could walk again. This was the impetus for the study of the possibilities of consciousness.
The first step in this direction was communication with people who experienced the experience of "spontaneous remission". This is a spontaneous and impossible from the point of view of doctors healing a person from a serious illness without the use of traditional treatment. During the survey, Dispenza found out that all people who went through a similar experience were convinced that thought is primary in relation to matter and can heal any disease.
The theory of Dr. Dispenza claims that each time, experiencing some kind of experience, we "activate" a huge number of neurons in our brain, which in turn affect our physical condition. It is the phenomenal power of consciousness, due to the ability to concentrate, that creates the so-called synaptic connections – connections between neurons. Repeated experiences (situations, thoughts, feelings) create stable neural connections called neural networks. Each network is, in fact, a certain memory, on the basis of which our body in the future reacts to similar objects and situations.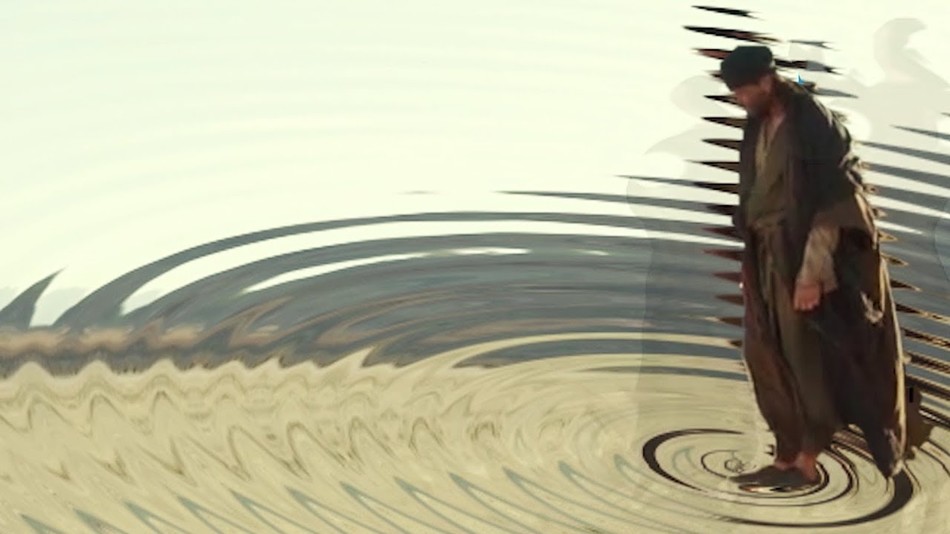 According to Dispensa, our entire past is "recorded" in the neural networks of the brain, which form the way we perceive and feel the world as a whole and its specific objects in particular. Thus, it only seems to us that our reactions are spontaneous. In fact, most of them are programmed with stable neural connections. 
Each object (stimulus) activates one or another neural network, which in turn causes a set of certain chemical reactions in the body. These chemical reactions make us act or feel in a certain way – to run or freeze in place, rejoice or be upset, become excited or fall into apathy, etc. All our emotional reactions are nothing more than the result of chemical processes caused by established neural networks, and they are based on past experience. In other words,
The basic rule of neurophysiology is:
nerves that are used together are connected.
This means that neural networks are formed as a result of repetition and consolidation of experience. If the experiment is not reproduced for a long time, then the neural networks break up. Thus, a habit is formed as a result of regular "pressing" the buttons of the same neural network. This is how automatic reactions and conditioned reflexes are formed – you have not yet had time to think and realize what is happening, and your body is already reacting in a certain way …
Our character, our habits, our personality are just a set of stable neural networks that we can weaken or strengthen at any time thanks to a conscious perception of reality! By focusing consciously and selectively on what we want to achieve, we are creating new neural networks.
… Previously, scientists believed that the brain is static, but studies by neurophysiologists show that absolutely every smallest experience produces thousands and millions of neural changes in it that affect the body as a whole. In his book "The Evolution of Our Brains, the Science of Changing Our Consciousness," Joe Dispenza asks a logical question: if we use our thinking to cause certain negative states in the body, will this anomalous state eventually become the norm?
Dispenza conducted a special experiment to confirm the capabilities of our consciousness. People from the same group daily pressed the spring mechanism with the same finger for an hour. People from another group had only to imagine that they were clicking. As a result, the fingers of people from the first group got stronger by 30%, and from the second – by 22%. 
Such an influence of purely mental practice on physical parameters is the result of the operation of neural networks. So Joe Dispenza proved that for the brain and neurons there is no difference between real and mental experience. So, if we pay attention to negative thoughts, our brain perceives them as reality and causes corresponding changes in the body. For example, illness, fear, depression, a surge of aggression, etc.
Another conclusion from Dispenza's research concerns our emotions. Stable neural networks form unconscious patterns of emotional behavior, i.e. a tendency to some form of emotional response. In turn, this leads to a repeated experience in life. We step on the same rake only because we don't realize the reason for their appearance! But the reason is simple – each emotion is "felt" due to the release of a certain set of chemicals into the body, and our body simply becomes somewhat "dependent" on these chemical combinations. Having realized this dependence as a physiological dependence on chemicals, we can get rid of it. Only a conscious approach is needed.
Of course, despite the studies of Dispenza, official science is distrustful of his claims. But why wait for official approval from scientific minds, if now the results of these discoveries can be applied in practice? The main thing is to realize that thought is capable of changing the physical world.
Can the Universe consciously imitate its own existence?
According to the new hypothesis, the Universe imitates its own existence in a "strange loop". In an article published by scientists from the Institute for the Study of Quantum Gravity, it is argued that the basis of the hypothesis is the theory of panpsychism, according to which everything in nature is animated. 
The article was published in the journal Entropy and, as the authors of the work write, is designed to combine understanding of quantum mechanics with a non-materialist point of view. In other words, scientists want to understand how real we are and everything that surrounds us. Agree, this is at least an interesting question for modern science and our understanding of the Universe.
What is reality?
How real is reality? What if all that you are, all that you know, all the people in your life, as well as all events do not physically exist in reality, but are a very complex simulation? Like in the series of the animated series "Rick and Morty" when one of the characters got into a simulation and did not even notice it. Our regular readers know that the philosopher Nick Bostrom addressed this issue in the foundational article "Do we live in computer simulation?", Which suggests that our entire existence may be the product of very complex computer models (simulations) controlled by advanced creatures whose the true nature we may never know.
I am not a supporter of this idea, but despite all the seeming madness of Bostrom's assumption, we really don't know what reality is. Modern science is not yet able to cognize the quantum world and understand, for example, why at the atomic level particles change their behavior when they are watched. At a time when physicists are working on building a mission that can figure out if a parallel universe or universes exists, Bostrom's idea does not look extraordinary.
But the new theory takes a step forward – what if there are no advanced creatures, but everything in "reality" is self-imitation that generates itself from "pure thought?"
The Physical Universe is a "strange loop", writes Quantum Gravity Research, a Los Angeles-based Institute for Theoretical Physics, founded by scientist and entrepreneur Clay Irwin. The work is based on the Bostrom modeling hypothesis, according to which all reality is an extremely detailed computer program – and they ask: instead of relying on advanced life forms to create the technology necessary to create everything in our world, is it not better to assume that the Universe itself is a "mental imitation of oneself"? Scientists associate this idea with quantum mechanics, considering the universe as one of many possible models of quantum gravity.
One important aspect that distinguishes this point of view from others similar to it is related to the fact that the initial hypothesis of Bostrom is materialistic and considers the Universe as physical. For Bostrom, we could just be part of an ancestral simulation created by posthumans. Even the process of evolution itself can simply be a mechanism by which future beings experience countless processes, purposefully moving people through levels of biological and technological growth. In this way, they generate the alleged information or history of our world. Ultimately, we will not notice the difference.
But where does physical reality come from that would spawn a simulation? Their hypothesis takes a non-materialistic approach, arguing that everything in the universe is information expressed in the form of thought. Thus, the Universe "self-realizes" into its own existence, relying on the underlying algorithms and the rule that researchers call the "principle of an effective language". According to this proposal, the simulation of everything is only one "great thought".
How could a simulation have arisen on its own?
Surprisingly, the answer is simple: she was always there, researchers say, explaining the concept of "timeless emergentism". This idea says that there is no time at all. Instead, there is a comprehensive thought, which is our reality, offering a built-in semblance of a hierarchical order, full of "sub-thoughts" that extend down to the wormhole to basic mathematics and fundamental particles. The effective language rule also comes into force, which assumes that people themselves are such "emergent sub-thoughts" and experience and find meaning in the world through other sub-thoughts (called "code steps or actions") in the most economical way (well, then) .
In correspondence with Big Think, physicist David Chester said:
Although many scholars advocate the truth of materialism, we believe that quantum mechanics can give a hint that our reality is a mental construct. Recent advances in quantum gravity, such as the vision of spacetime arising from a hologram, are also a hint that spacetime is not fundamental. In a sense, the mental construction of reality creates space-time to effectively understand itself, creating a network of subconscious entities that can interact and explore the totality of their capabilities.
Scientists associate their hypothesis with panpsychism, which considers everything that exists as thought or consciousness, the purpose of which is to generate meaning or information. If all this is difficult to understand, the authors offer another interesting idea that can connect your everyday experience with these philosophical considerations. Think of your dreams as your own personal simulations, the team suggests. Although they are fairly primitive (by the superintelligent standards of the future AI), dreams tend to provide better resolution than modern computer modeling and are a great example of the evolution of the human mind.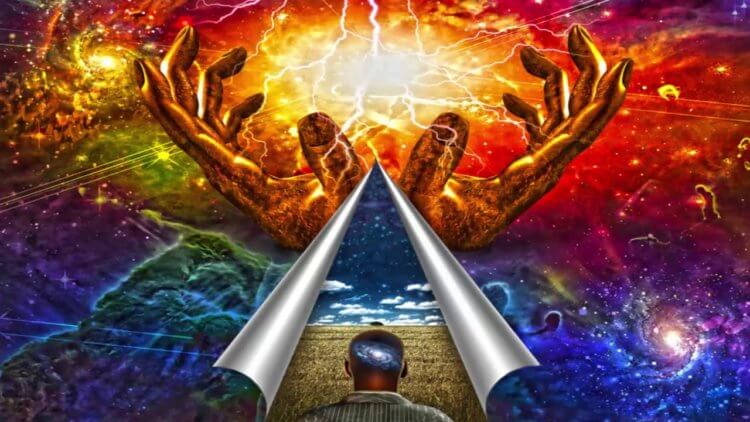 Most notable is the ultra-high resolution accuracy of these mind-based simulations and the accuracy of the physics in them. They point to lucid dreaming – when the dreamer realizes that he is in a dream – as examples of very accurate simulations created by your mind that at times cannot be distinguished from any other reality. So how do you know, while you are reading this article, that you are not in a dream? It turns out that it is not so difficult to imagine that the extremely powerful computer that we can create in the near future will be able to reproduce a similar level of detail.
Of course, some of the ideas of Clay and his team in the academic community are called controversial. But the authors of the work believe that "we should think critically about consciousness and some aspects of philosophy that are inconvenient for some scientists." We can not agree, because in science there are no or, should be no authorities. 
The journalist predicted a cancer-free future and was healed
ABC11 American journalist Michael Perchick predicted on his Twitter account that his future would not be related to cancer. The reporter later reported healing, and the post scored 1.8 million likes.
A 28-year-old North Carolina channel correspondent said in January that he was diagnosed with cancer. However, the journalist did not somehow comment on the current state, but wrote about the future. 
"In four months, I will be the 28-year-old who defeated cancer. To the battle! " – Perchik noted.
Many users supported his entry with comments with words of support. Some users remembered how they themselves fought with a similar diagnosis and they managed to prevail over a deadly disease. 
"I was diagnosed at the same age, two days after my 28th birthday. I'm 34 now. You will succeed, man. Kick your ass cancer," Humphrey03Pat wrote .
In April, Perchik announced that he had completed the necessary course of chemotherapy. 
On June 5, he retweeted his January post and wrote:
"New information about my life: I was right." 
This meant that the journalist was cured. In the comments, he met positive feedback from users. Some responded with a meme about dancing coffin carriers from Ghana, symbolizing a cancer funeral.