Breaking down how the Duffer brothers used real-life government programs like MKUltra and Stargate Project in their hit show
The hit Netflix series Stranger Things was clearly influenced by Steven Spielberg and Stephen King, with a heaping helping of The X-Files and Twin Peaks thrown in for good measure. But some of its creepiest source material comes from the real world. Past the plot points about the Upside-Down and the slime monsters among us are references to government mind-control programs and covert experiments in telepathy that actually took place in the U.S. throughout the 20th century – like MKUltra and Stargate Project.
In an interview with Rolling Stone, Matt and Ross Duffer, the brothers behind the show, mentioned some of this inspiration: "We wanted the supernatural element to be grounded in science in some way," Matt says. "As ridiculous as it is, the monster [in the alternate dimension] doesn't come from a spiritual domain and it's not connected to any religion. It made it scarier. I don't believe in ghosts, but I believe in aliens and alternate dimensions."
But which elements are more fact than fiction? Here are five examples from the show that had real-life equivalents – some of them freaky enough to make monsters look like an appealing alternative. Obviously spoilers abound, so come back later if you're not done with the show yet.
Government-Funded Drug Experiments

When Chief Hopper tracks down Terry Ives, the woman who attempted to sue the government for abuse after what happened to her at Hawkins, he and Ives' sister talk about "Project MKUltra." Though it sounds like what conspiracy theorists' wet dreams are made of, MKUltra was a real government program funded by the CIA that went on from the 1950s to the early 1970s. It tested countless subjects at over 80 institutions, many of which were fronts funded by the government and filtered to schools, private hospitals and even a couple jails.
Most of the documents relating to the project were destroyed by the CIA in 1973 because of course they were, but what we know comes from witness testimony, a couple congressional investigations and a cache of 20,000 incorrectly-filed budgetary documents found during a Freedom of Information Act request in 1977. It's enough to paint a terrifying picture of a wide-ranging government project that sought to capitalize on mind-control techniques that could, theoretically, be used against enemies during the Cold War.
Of particular interest to the government were the drugs that could be used to extract sensitive information, especially LSD. Researchers tried to see if hallucinogens had the power to control minds, erase memories and even work as truth serum. It's hard to know exactly how far-reaching the experiments were or who knew about them (even some of the researchers involved had no idea they were participating in a government-funded project), but the transcript of the 1977 Select Committee on Intelligence is a fascinating read – and not only for the reference to the MKUltra subproject that studied "magicians' arts as applied to covert operations."
Were any of these experiments performed on women who didn't know they were pregnant? Did those pregnancies then yield psychokinetic children that could be used as secret government weapons? For some reason, that doesn't appear in the transcript, so let's rule it a solid "maybe."
Sensory Deprivation

When not being used to coerce testimony out of suspected terrorists at government black sites, sensory deprivation can be a relaxing and meditative experience probably happening at a spa near you. In Stranger Things, sensory deprivation tanks are used to trigger Eleven's powers to help her listen in on far-away conversations and sneak up on the monster from the Upside Down. In real life, they mostly trigger hallucinations.
First invented in the 1950s by neuroscientist and dolphin enthusiast John C. Lilly, the isolation tank (like the saltwater kiddie pool seen on the show) was developed as a means of sensory deprivation. Lilly was nice enough to test it on himself first, but sensory deprivation didn't stay nice for long. While working on a subproject of MKUltra, psychiatrist Dr. Donald Ewen Cameron used a combination of hallucinatory drugs like LSD, electroshock therapy and sensory deprivation on unwitting patients, many of whom came in for things as innocuous as anxiety treatment. Though it's not clear whether he was using a tank or some other form of sensory deprivation – like earplugs and blindfolds – some of the patients who underwent his experiments ended up permanently comatose. That hasn't stopped sensory deprivation's proliferation or use by the government, nor has the long-standing debate over whether it constitutes torture.
Child Test Subjects

There's no evidence to suggest MKUltra experiments were actually performed on kids, but Cathy O'Brien sure thinks they were. O'Brien has written two books about her experiences in a government-funded program called Project Monarch, which involved testing mind-control techniques on children. According to the project's truthers (of which there are quite a few), the government's goal in recruiting children for mind-control experiments was to hopefully create the perfect super-soldier – which sounds a lot like Stranger Things, actually. There are also claims that it involved child sexual abuse and experiments based on the work of Heinrich Himmler during the Third Reich. Again, there is absolutely no evidence that Project Monarch existed but the conspiracy-minded among us still want to believe.
Telepathy Experiments

Sure, Project MKUltra gets the shout-out in Stranger Things, but the tests on Eleven's abilities actually seem to hearken back to something called Stargate Project. After all, MKUltra was supposedly over by the 1983 setting of the show, but Stargate was just getting warmed up. Funded by the U.S. Army, the project aimed to research paranormal phenomena that could be of use to the military, including but not limited to psychokinesis, mind-reading, and "remote viewings" of events and conversations – like when Eleven listens in on a Russian man's conversation. The government even hired a psychic headhunter to recruit candidates. The 2004 book-turned-movie The Men Who Stare at Goats is about the Stargate experiments that tested telekinetic ability by having men do just what the title suggests in an attempt to kill the animals with their mind. Eleven is part of a similar experiment at Hawkins Lab when she's asked to kill a cat by staring it, though that's much less funny than goats for some reason.
Death Cover-Ups

The government researchers of Hawkins rack up quite a body count in Stranger Things(#JusticeForBarb), but there was a death toll in real-life too. The most famous case of an MKUltra-related death is that of Frank Olson. In 1953, Olson was a biochemist at a lab that was conducting LSD experiments for the government. The government's account that he knowingly ingested the drug is contest by his family, but either way, a short time after he partook in one experiment, he quit his job in the government, checked into a thirteenth-floor New York City hotel room and fell to his death from the window. The official government report suggests that Olson knew he was taking the LSD and it exacerbated his nascent suicidal tendencies, but his family maintained that he was murdered for knowing too much. They received a $750,000 settlement from the government in 1975. Then, in 1994, his body was exhumed and a coroner noticed head injuries that suggested Olson had been knocked unconscious before his death. The medical examiner thought his injuries were consistent with a homicide and the family sued for wrongful death in 2012, but a judge later dismissed it.
Source www.rollingstone.com
The Latest Deep State Smear Victim is a 14-Year-Old Girl | The Soph Shut Down – 1791
The Deep State manipulate the population mainly through the control of information. Propaganda and the media are, therefore, critically important for their agenda to indoctrinate the masses into a false reality that ultimately makes people behave the way they want. The preceding article highlights one such aspect of the reality management agenda, related to smear campaigns. When someone shares information that puts the false reality of the Deep State at risk, that person must be discredited at all costs. They often use half-truths, outright falsehoods, or statements made out of context to confuse the people. But if one simply looks at the facts themselves, the truth of the smear campaign becomes obvious. Understanding that the Deep State is trying to control what you believe is critically important so as to begin the process of developing personal discernment and mental autonomy. With the ability to discern properly in hand, one effectively becomes immune to disinformation and fake news, empowering them to act as an agent of truth, to defend the innocent and protect the rights of the people—a true sovereign.
Bayer's Stock Has Lost 44% of Its Value Since They Bought Monsanto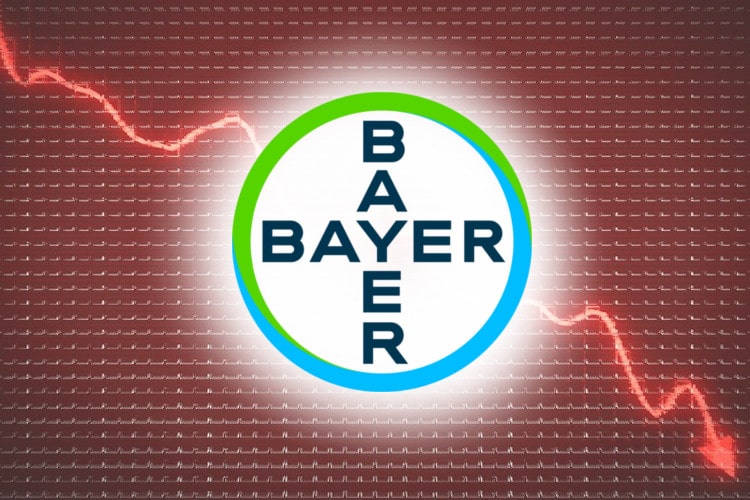 John Vibes, Truth Theory
Waking Times
Bayer's stock price fell to a seven year low this week, after the company lost a $2 billion lawsuit over claims that the weedkiller Roundup causes cancer. Roundup weedkiller is a product that was developed by the controversial biotech corporation Monsanto, but the company was purchased by Bayer for $66 Billion in 2016. Along with the acquisition of the extremely profitable company, Bayer has also inherited a long list of lawsuits and reputation problems.
Bayer's stock has been in a freefall all year, as more bad news about Roundup reaches the public. The company's stock is down by more than 44% since the acquisition of Monsanto.
Roundup contains a chemical called glyphosate, which has been shown in many studies to cause cancer. Despite these findings, the EPA has concluded that the chemical is safe, citing other contradictory studies. However, as an Intercept investigation revealed, the vast majority of those contradictory studies were commissioned by Monsanto. The data that the EPA was using to determine the safety of glyphosate was actually provided by Monsanto, which represents an obvious conflict of interest.
As the expenses from the Roundup lawsuits began to mount, Bayer shareholders began to question the wisdom of the Monsanto acquisition.
Earlier this year, Bayer shareholder Christian Strenger, filed a motion of no confidence in Bayer's board complaining of negligence on the part of Bayer CEO Werner Baumann in the Monsanto acquisition.
Strenger pointed to the "almost complete failure to deliver the key objectives presented by Baumann in May 2016 for the Monsanto acquisition."
"Mr. Baumann from Bayer always refers to 800 opinions that glyphosate is a safe product. But the big issue is how was it applied, and was it sold properly with sufficient warning signs. [Bayer] should have insisted. These were not military secrets. Bayer should have told Monsanto, 'Either you get the DOJ to permit disclosure, or we're not going to proceed with the transaction,'" Strenger said, according to Fortune.
Strenger accused the decision-makers at Bayer of being "lenient with a proper analysis of the legal situation."
Among other complaints, the no confidence motion pointed to the elimination of 12,000 jobs at the end of November 2018, which is believed to be a result of the Monsanto acquisition. This is especially frustrating to shareholders considering that Bayer CEO Werner Baumann promised that the Monsanto deal would create more jobs at the company.
A spokesperson for Bayer has dismissed these concerns stating that the company's board of directors "performed this risk assessment based on an information and update process which was in all respects adequate for an acquisition of such a scale."
The spokesperson went on to say that, "Of course, in the context of the acquisition, the board of management also reviewed the risks connected with Monsanto's glyphosate business. This risk assessment clearly showed that, when used as directed, the products of Monsanto containing glyphosate are safe. Based on the views held by regulatory authorities worldwide and scientists, the board of management assessed the legal risks in connection with the use of glyphosate as low."
Last week, the French newspaper Le Monde, reported that Bayer hired the public relations firm Fleishman-Hillard to help them launch a counter-offensive against media critics. The firm reportedly compiled a list of over 200 journalists, politicians, and scientists, with detailed descriptions of their opinions on Monsanto.  The lists also included the phone numbers, addresses and, personal interests of these individuals. This type of activity is illegal under the European data protection law, so Bayer has since distanced themselves from the firm, and made an apology where they attempted to place responsibility on the firm.
About the Author
Paul Joseph Watson: "Facebook calls me 'dangerous' … imagine my shock. No, really…"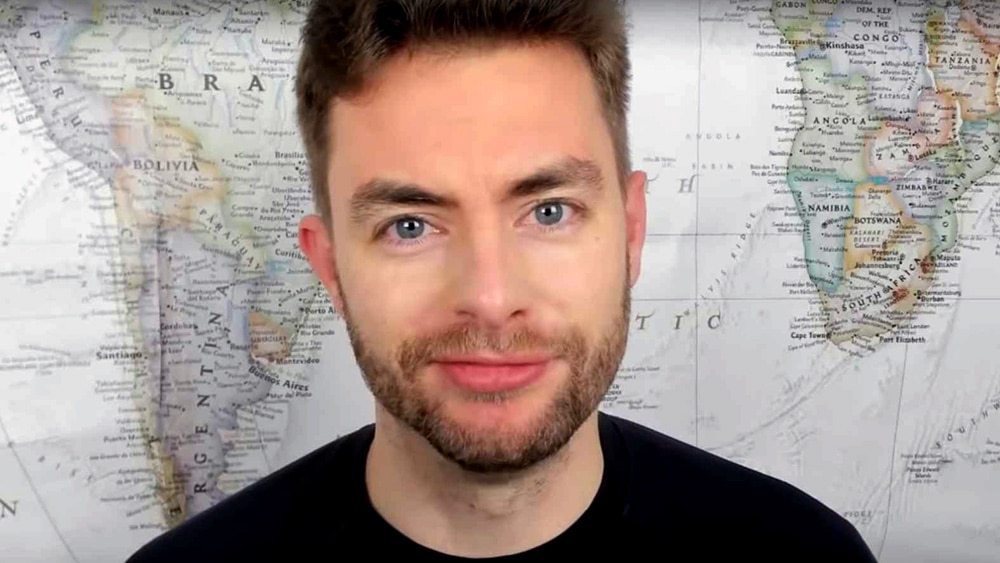 (Mike Adams) Paul Joseph Watson has been labeled a dangerous terrorist by the international deep state. Seriously, the attacks on speech have reached a level of such insanity that intelligent, independent commentary is now labeled a crime by the fraudulent establishment.
Read PJW's own words, via InfoWars.com:
Last week I was permanently banned by Facebook for being a "dangerous person". I found out about it not through Facebook, which failed to even send me a single email, but through media reports.
They've put me in the same category as Louis Farrakhan, a man who compared Jews to termites and once described Adolf Hitler as a "very great man".
The Instagram (owned by Facebook) ban was even "funnier" given my page consisted mainly of selfies and videos of myself and my girlfriend feeding ducks. Super dangerous.
But as humorous as it is, I take exception to being defamed as a "dangerous person".
To whom am I a danger, precisely? Mark Zuckerberg? A billionaire who wants to create a cult out of 2.4 billion people? A creepy oligarch who wants to dictate the thoughts that can be expressed by a third of the earth's entire population? Who's the bigger danger?
In tandem with this ban, Facebook instituted a new policy which states if you post material about people Mark Zuckerberg doesn't like, it will be removed and you may be banned. Talk about a dangerous fucking egotist.
Holocaust denial? Still fine and rife across the platform. But defend Alex Jones or share an InfoWars link and you're in big, big trouble.
And according to the new left, it is now "progressive" to allow a handful of corporate monopolists to control who has free speech and what opinions they can communicate. What was the point of the trials of humanity over the past 300 years if we were just going to end up with some little nerds in California dictating the terms of human civilization to us from behind their MacBook screens?
There's also the absurdity of knowing that if someone who makes sardonic videos and snarky social media posts is that much of a threat to your establishment then your establishment must be really quite pathetic. I mean I'm hardly Robespierre. I make YouTube videos laughing at modern art and scoffing at brutalist architecture. If I'm that much of a "danger" to society, that's more an illustration of how coddled and cowed western society has become.
CNN also labeled me an "extremist", which I also take exception with. I refuse to be defamed as an "extremist", too.
I have never advocated violence and I have never advocated "hate" against any individual or group. The establishment is putting me in the same category as human traffickers, serial killers, and terrorists. For what? Poking fun at pudgeball Michael Moore?
Media personalities glibly repeated this characterization without citing any evidence for their proclamations. I won't allow that to stand. Maajid Nawaz was awarded over $3 million dollars after being falsely labeled an "extremist" by the Southern Poverty Law Center (SPLC).
Like Nawaz, I have received death threats from Islamists. You know, actual extremists. I won't allow a target to be painted on my back, which is exactly what Facebook and CNN are trying to do, and it isn't like they don't know it.
Facebook will shortly be put on legal notice about the harm that their actions have caused and will be mandated to turn over all information and internal discussions as to why I was designated as a "dangerous" person and why I was banned. Lawyers tell me their behavior is "fairly extraordinary".
Meanwhile, what is anyone actually doing to stop the rapacious social media censorship of conservatives?
While the President's tweets about me last week were nice, tweets aren't nearly enough.
It's not implausible to suggest that given the increasingly online nature of political campaigns, if platform neutrality is not secured, we could never see a Republican (or more accurately a true "America first" Republican) in the White House ever again.
Will Chamberlain's excellent article asserting that platform access is a civil right is a good place to start as a template for what must be done.
Others argue Big Tech's immunity under Section 230 of the Communications Decency Act needs to be revoked. If Facebook wants to act like a publisher and not a platform, let it be treated as a publisher. This would mean Facebook being legally liable for everything posted on their website.
It's my right as a website owner to deny anyone else access to post on that website. But that means I am personally responsible for the content on my website. Facebook wants to have its cake and eat it. Facebook wants to deny access while simultaneously eschewing responsibility. Why should we allow that?
Also, isn't it an extraordinary coincidence that leftists, notorious for their distrust of big corporations centralizing power and behaving with impunity, suddenly became massive fans of big corporations centralizing power and behaving with impunity when those corporations bought up the new public square and started censoring conservatives?
It's almost like they aren't actually liberal, have no actual principles, and are just feverish authoritarians who want to harness the power of corporate behemoths to silence their ideological opposition.
Isn't it fascinating how leftists demand Christians bake the gay wedding cake under threat of financial decimation while reacting to Facebook refusing to provide a service with the tired old cliche, "It's a private company, it can do what it likes."
I'll use that line next time a fracking company wants to plough through your living room.
The idea that leftists and self-proclaimed "journalists" – those who behave like activists in lobbying to deplatform conservatives – do so out of genuine concern for "hate," "bullying" or "harassment" is also beyond ludicrous.
These are some of the most hateful, vindictive people you could ever encounter. They abuse their power to deplatform conservatives in order to satiate their spiteful vendettas. And in some cases, to prove their credentials to their new paymasters.
They derive sick pleasure from ruining people's lives.
The Daily Beast exposed Pamela Geller's children. They weren't even political.
Geller has fatwas against her from Islamic terrorists and the American media exposed her children.
If, God forbid, one of these deplatformed people commits suicide, many on the left will be popping champagne corks. They'll be laughing it up. These are not nice people.
When news broke of my Facebook ban, my Twitter direct mentions were flooded with vicious taunts and violent threats. But I'm the "hateful" one.
Save me the sanctimonious crap about "hate," "bullying" and "harassment". We know why conservatives are being banned and it's purely political. It's a pre-2020 purge. This is election meddling.
Anyone who watched the 2016 footage of Google executives mourning the election of Donald Trump and vowing to never let it happen again knows that for a fact.
As Dr. Robert Epstein has documented, the power of Google and Facebook algorithms to shift millions of votes in elections is vast and unprecedented. Now we learn that Facebook will ensure "authoritative" (establishment) sources appear far more frequently in news feeds.
It's not sufficient to ban entire news outlets and prominent people – that's not rigging the game enough – now they want to stack the deck even further against whoever's left.
Despite all this, there's also a kind of lobotomized peacefulness surrounding the idea of escaping social media entirely. Because of the way it was designed to keep people addicted, social media is personally responsible for the largest mental health crisis of our generation. The prospect of fleeing that insane asylum (despite the obvious crippling impact on my ego, career, and financial security) doesn't even sound all that bad.
Paul Joseph Watson is the founder of Summit.News and has a SubscribeStar account where people can contribute to his work and legal fund.
This op-ed was originally posted at Human Events.
Source:
https://www.naturalnews.com/2019-05-09-pjw-facebook-calls-me-dangerous-imagine-my-shock-no-really.html