Breaking down how the Duffer brothers used real-life government programs like MKUltra and Stargate Project in their hit show
The hit Netflix series Stranger Things was clearly influenced by Steven Spielberg and Stephen King, with a heaping helping of The X-Files and Twin Peaks thrown in for good measure. But some of its creepiest source material comes from the real world. Past the plot points about the Upside-Down and the slime monsters among us are references to government mind-control programs and covert experiments in telepathy that actually took place in the U.S. throughout the 20th century – like MKUltra and Stargate Project.
In an interview with Rolling Stone, Matt and Ross Duffer, the brothers behind the show, mentioned some of this inspiration: "We wanted the supernatural element to be grounded in science in some way," Matt says. "As ridiculous as it is, the monster [in the alternate dimension] doesn't come from a spiritual domain and it's not connected to any religion. It made it scarier. I don't believe in ghosts, but I believe in aliens and alternate dimensions."
But which elements are more fact than fiction? Here are five examples from the show that had real-life equivalents – some of them freaky enough to make monsters look like an appealing alternative. Obviously spoilers abound, so come back later if you're not done with the show yet.
Government-Funded Drug Experiments

When Chief Hopper tracks down Terry Ives, the woman who attempted to sue the government for abuse after what happened to her at Hawkins, he and Ives' sister talk about "Project MKUltra." Though it sounds like what conspiracy theorists' wet dreams are made of, MKUltra was a real government program funded by the CIA that went on from the 1950s to the early 1970s. It tested countless subjects at over 80 institutions, many of which were fronts funded by the government and filtered to schools, private hospitals and even a couple jails.
Most of the documents relating to the project were destroyed by the CIA in 1973 because of course they were, but what we know comes from witness testimony, a couple congressional investigations and a cache of 20,000 incorrectly-filed budgetary documents found during a Freedom of Information Act request in 1977. It's enough to paint a terrifying picture of a wide-ranging government project that sought to capitalize on mind-control techniques that could, theoretically, be used against enemies during the Cold War.
Of particular interest to the government were the drugs that could be used to extract sensitive information, especially LSD. Researchers tried to see if hallucinogens had the power to control minds, erase memories and even work as truth serum. It's hard to know exactly how far-reaching the experiments were or who knew about them (even some of the researchers involved had no idea they were participating in a government-funded project), but the transcript of the 1977 Select Committee on Intelligence is a fascinating read – and not only for the reference to the MKUltra subproject that studied "magicians' arts as applied to covert operations."
Were any of these experiments performed on women who didn't know they were pregnant? Did those pregnancies then yield psychokinetic children that could be used as secret government weapons? For some reason, that doesn't appear in the transcript, so let's rule it a solid "maybe."
Sensory Deprivation

When not being used to coerce testimony out of suspected terrorists at government black sites, sensory deprivation can be a relaxing and meditative experience probably happening at a spa near you. In Stranger Things, sensory deprivation tanks are used to trigger Eleven's powers to help her listen in on far-away conversations and sneak up on the monster from the Upside Down. In real life, they mostly trigger hallucinations.
First invented in the 1950s by neuroscientist and dolphin enthusiast John C. Lilly, the isolation tank (like the saltwater kiddie pool seen on the show) was developed as a means of sensory deprivation. Lilly was nice enough to test it on himself first, but sensory deprivation didn't stay nice for long. While working on a subproject of MKUltra, psychiatrist Dr. Donald Ewen Cameron used a combination of hallucinatory drugs like LSD, electroshock therapy and sensory deprivation on unwitting patients, many of whom came in for things as innocuous as anxiety treatment. Though it's not clear whether he was using a tank or some other form of sensory deprivation – like earplugs and blindfolds – some of the patients who underwent his experiments ended up permanently comatose. That hasn't stopped sensory deprivation's proliferation or use by the government, nor has the long-standing debate over whether it constitutes torture.
Child Test Subjects

There's no evidence to suggest MKUltra experiments were actually performed on kids, but Cathy O'Brien sure thinks they were. O'Brien has written two books about her experiences in a government-funded program called Project Monarch, which involved testing mind-control techniques on children. According to the project's truthers (of which there are quite a few), the government's goal in recruiting children for mind-control experiments was to hopefully create the perfect super-soldier – which sounds a lot like Stranger Things, actually. There are also claims that it involved child sexual abuse and experiments based on the work of Heinrich Himmler during the Third Reich. Again, there is absolutely no evidence that Project Monarch existed but the conspiracy-minded among us still want to believe.
Telepathy Experiments

Sure, Project MKUltra gets the shout-out in Stranger Things, but the tests on Eleven's abilities actually seem to hearken back to something called Stargate Project. After all, MKUltra was supposedly over by the 1983 setting of the show, but Stargate was just getting warmed up. Funded by the U.S. Army, the project aimed to research paranormal phenomena that could be of use to the military, including but not limited to psychokinesis, mind-reading, and "remote viewings" of events and conversations – like when Eleven listens in on a Russian man's conversation. The government even hired a psychic headhunter to recruit candidates. The 2004 book-turned-movie The Men Who Stare at Goats is about the Stargate experiments that tested telekinetic ability by having men do just what the title suggests in an attempt to kill the animals with their mind. Eleven is part of a similar experiment at Hawkins Lab when she's asked to kill a cat by staring it, though that's much less funny than goats for some reason.
Death Cover-Ups

The government researchers of Hawkins rack up quite a body count in Stranger Things(#JusticeForBarb), but there was a death toll in real-life too. The most famous case of an MKUltra-related death is that of Frank Olson. In 1953, Olson was a biochemist at a lab that was conducting LSD experiments for the government. The government's account that he knowingly ingested the drug is contest by his family, but either way, a short time after he partook in one experiment, he quit his job in the government, checked into a thirteenth-floor New York City hotel room and fell to his death from the window. The official government report suggests that Olson knew he was taking the LSD and it exacerbated his nascent suicidal tendencies, but his family maintained that he was murdered for knowing too much. They received a $750,000 settlement from the government in 1975. Then, in 1994, his body was exhumed and a coroner noticed head injuries that suggested Olson had been knocked unconscious before his death. The medical examiner thought his injuries were consistent with a homicide and the family sued for wrongful death in 2012, but a judge later dismissed it.
Source www.rollingstone.com
Gardasil Vaccine Found To Increase Cervical Cancer Risk By 44.6% In Women Already Exposed To HPV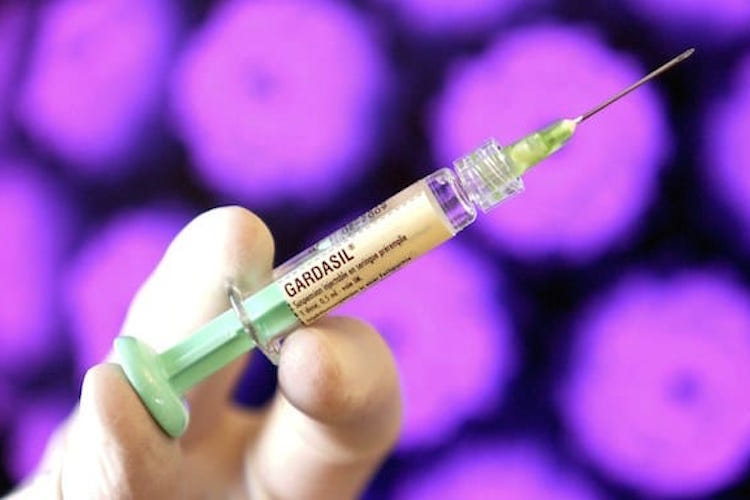 Robert F. Kennedy, Jr., Guest
Waking Times
In our September 18th debate for Spectrum TV, Kaiser's Chief of Pediatrics, Dr. Robert Riewerts, parroted Pharma's popular canard that the Gardasil vaccine has eliminated cervical cancer in Australia—the first country to mandate the jab. This is false.
Multiple Studies Show MMR & Pertussis Vaccine Failure – They're Not Even Working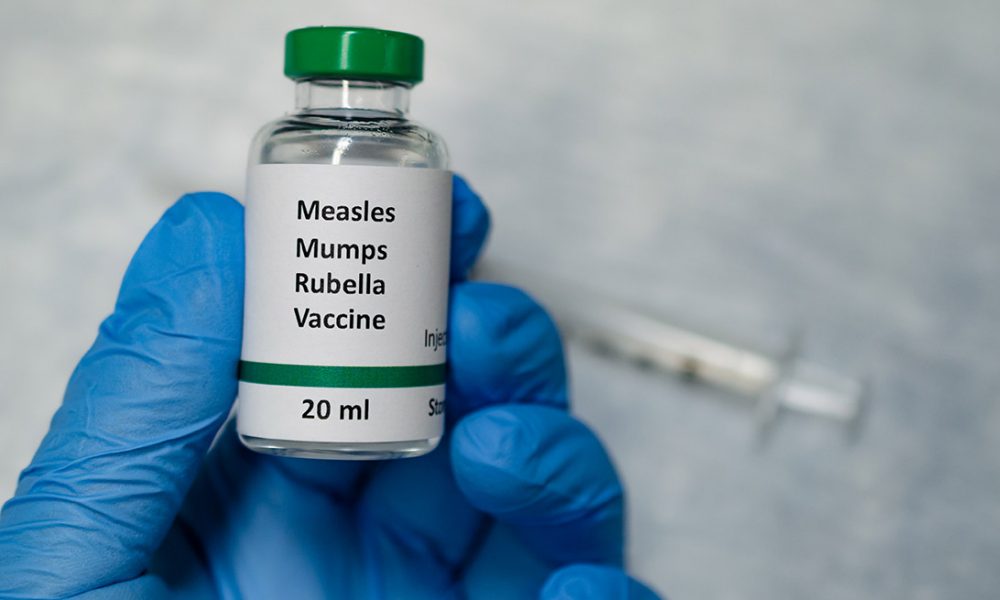 The Facts:Multiple studies show quite clearly that there is a problem with the MMR & Pertussis vaccines, and many others. What we may be seeing is a failing vaccine, and not a a failure to vaccinate.
Reflect On:With the amount of information clearly showing how some vaccines are ineffective and in many cases causing injury, how is mandatory vaccination at all justifiable?
We are living in a day and age where there is a tremendous divide occurring among the populace on multiple subjects, one of them being vaccination. We are heavily marketed with the idea that vaccines are completely safe for everybody, that they save lives, and that the science is settled. This type of narrative comes straight from pharmaceutical companies and federal health regulatory agencies like the Centers for Disease Control (CDC).
However, there is a lot of science that continues to emerge which summarily discount the claims being made by pharmaceutical companies and federal health regulatory agencies. Not only are there contradictions in their science, but also extreme corruption within these companies and agencies has been exposed on multiple occasions.  One great example would be senior CDC scientist Dr. William Thompson, who blew the whistle in 2014 on data corruption by executives within the CDC with regards to falsified data pertaining to the MMR vaccine. One study which purports to show no link between the vaccine and autism had some of its data sets removed, which otherwise showed a strong correlation between the vaccine to autism.
Two years after that more than a dozen senior CDC scientists anononymously put out a paper (the SPIDER papers) in which they expressed their concerns about the corruption within the agency, its complacency, and undue corporate influence on the published science. The revolving door that exists between these agencies contributes to the continued corruption. As an example, CDC Director from 2002-2009 Julie Gerberding became the head Merck's vaccines division, which came with a $2.5 million annual salary and $5 million in stock options.
The Failing MMR Vaccine
A study published as far back as 1994 in the JAMA Internal Medicine details quite clearly that the Measles vaccine does not and has not worked:
We found 18 reports of measles outbreaks in very highly immunized school populations where 71% to 99.8% of students were immunized against measles. Despite these high rates of immunization, 30% to 100% of all measles cases in these outbreaks occurred in previously immunized students. In our hypothetical school model, after more than 95% of schoolchildren are immunized against measles, the majority of measles cases occur in appropriately immunized children.

The apparent paradox is that as measles immunization rates rise to high levels in a population, measles becomes a disease of immunized persons. Because of the failure rate of the vaccine and the unique transmissibility of the measles virus, the currently available measles vaccine, used in a single-dose strategy, is unlikely to completely eliminate measles. The long term success of a two-dose strategy to eliminate measles remains to be determined. (source)
There are many examples up to the present day that clearly indicate the failure of the vaccine. For example, A study published in the highly authoritative Bulletin of the World Health Organization looked at recent measles occurrences throughout China and found that there were 707 measles outbreaks in the country recorded between 2009 and 2012, with a steep upward trend in 2013. "The number of measles cases reported in the first 10 months of 2013 – 26,443 – was three times the number reported in the whole of 2012." This is odd considering that since  2009 "…the first dose of measles-virus-containing vaccine has reached more than 90% of the target population." (source)
A study published in the journal Clinical Infectious Diseases – whose authorship includes scientists working for the Bureau of Immunization, New York City Department of Health and Mental Hygiene, the National Center for Immunization and Respiratory Diseases, and the Centers for Disease Control and Prevention (CDC), Atlanta, GA – looked at evidence from the 2011 New York measles outbreak, which showed that individuals with prior evidence of measles vaccination and vaccine immunity were both capable of being infected with measles and infecting others with it (secondary transmission). (source)
During the measles outbreak in California in 2015, a large number of suspected cases occurred in recent vaccines. Of the 194 measles virus sequences obtained in the United States in 2015, 73 were identified as vaccine sequences. The Pharma-owned media generated high public anxiety, a form of fear mongering that led the public to demonize unvaccinated children, who were falsely perceived as the spreaders of this disease. Rebecca J. McNall, a co-author of the published report, is a CDC official in the Division of Viral Diseases who had the data proving that the measles outbreak was in part caused by the vaccine. It is evidence of the vaccine's failure to provide immunity. (source)
How Many People Is The Measles Vaccine Injuring?
According to a MedAlerts search of the Vaccine Adverse Event Reporting System (VAERS) database, which is the subject of the pilot study mentioned above, as of 2/5/19, the cumulative raw count from measles, mumps, and rubella vaccines alone was: 93,929 adverse events, 1,810 disabilities, 6,902 hospitalizations, and 463 deaths.
The National Childhood Vaccine Injury Act has paid out approximately $4 billion to compensate families of vaccine-injured children. As astronomical as the monetary awards are, they're even more alarming considering HHS claims that only an estimated 1% of vaccine injuries are even reported to the VAERS. Again, these facts are also illustrated by the study that's the main focus of this article.  If the numbers from VAERS and HHS are correct, only 1/3 of the petitions are compensated – then the compensation could be up to 300 times greater, if all vaccine injuries were actually compensated for.
Pertussis Vaccines Failures
I came across an interesting Instagram  post by Robert F. Kennedy Jr recently:
In our September 18 debate, Dr. Robert Reichert, parroting Pharma, faults "anti-vaxxers" for causing the pertussis (whooping cough) resurgence. But science blames the pertussis rebound on a faulty vaccine that actually spreads the contagion. Even Dr. Stanley Plotkin, one of the "fathers" of modern vaccinology concedes "the increase in pertussis appears to be the result of waning (vaccine) immunity". (Burdin et al. 2017).

Multiple vaccines boosters given to infants and children enrich Pharma but are ineffective against waning immunity. In fact, a 2016 study by Schwartz et al. shows that "boosting" with the current vaccine actually INCREASES the risk of contracting whooping cough. Moreover, Lavine et al. (2010) found that while the vaccine provides some protection from pertussis, it causes a rise in overall whooping cough infection by enhancing the growth of parapertussis—a closely related bacteria. That's why whooping cough outbreaks are attacking fully vaccinated populations.

A 2019 outbreak in a Los Angeles schools sickened 90 vaccinated children and none of the unvaccinated children. (Latimes.com, 2019). An animal study by Long et al confirmed that the vaccine actually weakens resistance to parapertussis and enhances the spread of the disease. The authors state, "Our data raise the possibility that widespread acellular pertussis vaccination can create hosts (i.e., people) more susceptible to B.parapertussis." Worse, the pertussis vaccine does not actually prevent colonization of the pathogen but instead blocks symptoms masking the infection.

Vaccinated people can therefore become asymptomatic carriers of pertussis and transmit whooping cough to others without knowing it (Gill et al. 2017). Thus, the vaccine is useless in preventing pertussis and increases the risk of spreading it. Furthermore,since 1992, doctors have reported 89,550 injuries and 1,529 deaths from the current vaccine. Since DTaP creates "herd susceptibility" instead of "herd immunity", school mandates are not just cruel—they are criminal.
In his post he uses multiple screen shots to make his point, you can find them below with links to the actual study above the screen shots.
The Takeaway
The tactic of Pharma-owned mainstream media is to use fear, ridicule and terms like "Anti-Vaxxers" to marginalize anyone who doesn't believe the entire planet should be vaccinated. Vaccine advocates and mainstream media never really seem to address the points made, like the ones above, or the science provided by vaccine safety advocates. This alone should tell us something about the safety of vaccines, and why the push for mandatory vaccination is highly objectionable.
Because mainstream media, mainstream education, and our pharma-driven health care system have a stranglehold on the proliferation of information, not many people are aware of the information that's presented in this article. If we continue to give our brains away to these authority figures, we continue to be impacted by extreme amounts of propaganda. However, as we start thinking for ourselves and realize that there is a lot of information out there that is being kept from us, the picture becomes a little more clear.
Polls Show People Aren't Buying Establishment (Deep State) B.S.
(James Corbett) Polls show that 100% of people love #PropagandaWatch and the vast majority of the viewing public thinks this is an excellent episode of the series.
A recent survey found that everyone you know subscribes to The Corbett Report (and so should you!).
What, you're not one of those non-Corbett Report loving weirdos, are you?!
SHOW NOTES AND MP3: https://www.corbettreport.com/?p=33043