Breaking down how the Duffer brothers used real-life government programs like MKUltra and Stargate Project in their hit show
The hit Netflix series Stranger Things was clearly influenced by Steven Spielberg and Stephen King, with a heaping helping of The X-Files and Twin Peaks thrown in for good measure. But some of its creepiest source material comes from the real world. Past the plot points about the Upside-Down and the slime monsters among us are references to government mind-control programs and covert experiments in telepathy that actually took place in the U.S. throughout the 20th century – like MKUltra and Stargate Project.
In an interview with Rolling Stone, Matt and Ross Duffer, the brothers behind the show, mentioned some of this inspiration: "We wanted the supernatural element to be grounded in science in some way," Matt says. "As ridiculous as it is, the monster [in the alternate dimension] doesn't come from a spiritual domain and it's not connected to any religion. It made it scarier. I don't believe in ghosts, but I believe in aliens and alternate dimensions."
But which elements are more fact than fiction? Here are five examples from the show that had real-life equivalents – some of them freaky enough to make monsters look like an appealing alternative. Obviously spoilers abound, so come back later if you're not done with the show yet.
Government-Funded Drug Experiments

When Chief Hopper tracks down Terry Ives, the woman who attempted to sue the government for abuse after what happened to her at Hawkins, he and Ives' sister talk about "Project MKUltra." Though it sounds like what conspiracy theorists' wet dreams are made of, MKUltra was a real government program funded by the CIA that went on from the 1950s to the early 1970s. It tested countless subjects at over 80 institutions, many of which were fronts funded by the government and filtered to schools, private hospitals and even a couple jails.
Most of the documents relating to the project were destroyed by the CIA in 1973 because of course they were, but what we know comes from witness testimony, a couple congressional investigations and a cache of 20,000 incorrectly-filed budgetary documents found during a Freedom of Information Act request in 1977. It's enough to paint a terrifying picture of a wide-ranging government project that sought to capitalize on mind-control techniques that could, theoretically, be used against enemies during the Cold War.
Of particular interest to the government were the drugs that could be used to extract sensitive information, especially LSD. Researchers tried to see if hallucinogens had the power to control minds, erase memories and even work as truth serum. It's hard to know exactly how far-reaching the experiments were or who knew about them (even some of the researchers involved had no idea they were participating in a government-funded project), but the transcript of the 1977 Select Committee on Intelligence is a fascinating read – and not only for the reference to the MKUltra subproject that studied "magicians' arts as applied to covert operations."
Were any of these experiments performed on women who didn't know they were pregnant? Did those pregnancies then yield psychokinetic children that could be used as secret government weapons? For some reason, that doesn't appear in the transcript, so let's rule it a solid "maybe."
Sensory Deprivation

When not being used to coerce testimony out of suspected terrorists at government black sites, sensory deprivation can be a relaxing and meditative experience probably happening at a spa near you. In Stranger Things, sensory deprivation tanks are used to trigger Eleven's powers to help her listen in on far-away conversations and sneak up on the monster from the Upside Down. In real life, they mostly trigger hallucinations.
First invented in the 1950s by neuroscientist and dolphin enthusiast John C. Lilly, the isolation tank (like the saltwater kiddie pool seen on the show) was developed as a means of sensory deprivation. Lilly was nice enough to test it on himself first, but sensory deprivation didn't stay nice for long. While working on a subproject of MKUltra, psychiatrist Dr. Donald Ewen Cameron used a combination of hallucinatory drugs like LSD, electroshock therapy and sensory deprivation on unwitting patients, many of whom came in for things as innocuous as anxiety treatment. Though it's not clear whether he was using a tank or some other form of sensory deprivation – like earplugs and blindfolds – some of the patients who underwent his experiments ended up permanently comatose. That hasn't stopped sensory deprivation's proliferation or use by the government, nor has the long-standing debate over whether it constitutes torture.
Child Test Subjects

There's no evidence to suggest MKUltra experiments were actually performed on kids, but Cathy O'Brien sure thinks they were. O'Brien has written two books about her experiences in a government-funded program called Project Monarch, which involved testing mind-control techniques on children. According to the project's truthers (of which there are quite a few), the government's goal in recruiting children for mind-control experiments was to hopefully create the perfect super-soldier – which sounds a lot like Stranger Things, actually. There are also claims that it involved child sexual abuse and experiments based on the work of Heinrich Himmler during the Third Reich. Again, there is absolutely no evidence that Project Monarch existed but the conspiracy-minded among us still want to believe.
Telepathy Experiments

Sure, Project MKUltra gets the shout-out in Stranger Things, but the tests on Eleven's abilities actually seem to hearken back to something called Stargate Project. After all, MKUltra was supposedly over by the 1983 setting of the show, but Stargate was just getting warmed up. Funded by the U.S. Army, the project aimed to research paranormal phenomena that could be of use to the military, including but not limited to psychokinesis, mind-reading, and "remote viewings" of events and conversations – like when Eleven listens in on a Russian man's conversation. The government even hired a psychic headhunter to recruit candidates. The 2004 book-turned-movie The Men Who Stare at Goats is about the Stargate experiments that tested telekinetic ability by having men do just what the title suggests in an attempt to kill the animals with their mind. Eleven is part of a similar experiment at Hawkins Lab when she's asked to kill a cat by staring it, though that's much less funny than goats for some reason.
Death Cover-Ups

The government researchers of Hawkins rack up quite a body count in Stranger Things(#JusticeForBarb), but there was a death toll in real-life too. The most famous case of an MKUltra-related death is that of Frank Olson. In 1953, Olson was a biochemist at a lab that was conducting LSD experiments for the government. The government's account that he knowingly ingested the drug is contest by his family, but either way, a short time after he partook in one experiment, he quit his job in the government, checked into a thirteenth-floor New York City hotel room and fell to his death from the window. The official government report suggests that Olson knew he was taking the LSD and it exacerbated his nascent suicidal tendencies, but his family maintained that he was murdered for knowing too much. They received a $750,000 settlement from the government in 1975. Then, in 1994, his body was exhumed and a coroner noticed head injuries that suggested Olson had been knocked unconscious before his death. The medical examiner thought his injuries were consistent with a homicide and the family sued for wrongful death in 2012, but a judge later dismissed it.
Source www.rollingstone.com
Trump said the US has weapons systems that no one knows about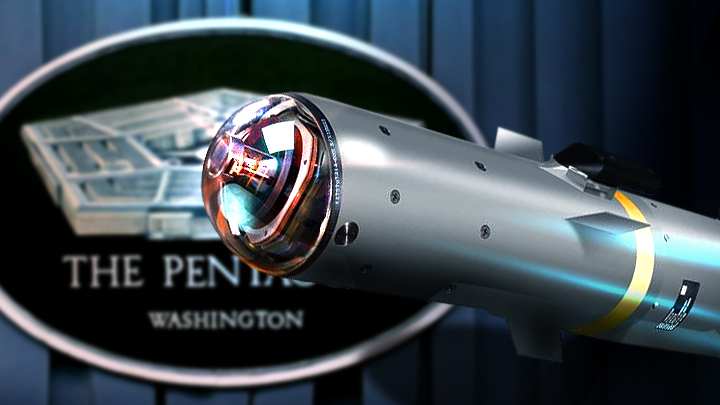 The United States has weapons systems that no one knows about. American President Donald Trump told this to reporters on Thursday before leaving for Michigan.
The head of state was asked to comment on the allegations from the upcoming book by American journalist Bob Woodward, 'Rage'. The book is based, among other things, on 18 of Woodward's exclusive interviews with Trump. According to the journalist, the President of the United States in conversations with him, among other things, stated that the United States has developed a new nuclear weapons system, which neither Russia nor China has analogues of.
"We have excellent weapons. No, I'm not talking about classified [information], I'm talking about what we have created. We create great weapons. Our Armed Forces are stronger than ever. We have spent $ 2.5 trillion on our aircraft over the past 3.5 years. Now we have new missiles <…>. I hope we never have to use it, but our nuclear [weapons] are now at their best in decades," Trump responded.
"We have some systems that no one knows about. To be honest, it seems to me that it would be better to keep this way. We have some incredible systems," continued the head of the White House.
The President of the United States also made a statement that the United States possesses the best weapons in the world, the likes of which neither Russia nor China has.
"We have invested 2.5 trillion in the US military. You know, with these false media, I said: "We have systems and missiles <…>. We have systems that you have never even seen before, [Chinese President] Xi [Jinping] has nothing like it, [Russian President Vladimir] Putin has nothing like it. No one has anything like what we have." And they said, "Is he giving out [secret] military information?" No, I'm saying we have the greatest weapon in the world, "said the US President, speaking to supporters in Michigan.
"They say, 'He may be revealing classified information.' You don't have to worry about it. These people are sick," Trump continued.
Excerpts from Woodward's book on the development of nuclear weapons were published on Wednesday by The Washington Post. As the publication clarifies, Woodward's sources "later confirmed that the US Armed Forces have a new secret weapons system." Woodward declined to give details on this. "[Woodward's] sources were surprised that Trump revealed" the existence of the system, the newspaper said.
We are already in the Loop: The Covid-19 Endless quarantine
From the world's "top" to the "bottom" media are broadcasted completely inconsistent forecasts regarding the further prospects for the spread of coronavirus infection and a new tightening of anti-epidemic measures.
However, the same uncertainty and inconsistency is evident even at the global level. While epidemiologists, relying on statistical data on the dynamics of "covid" morbidity and mortality in different countries of the world, are predicting a "second wave" of this infection for mankind, officials of the World Health Organization (WHO), in particular – the head of the division of this structure for new diseases and zoonosis, Maria Van Kerkhov, declare that the "first wave" of the coronavirus pandemic did not exist in nature.
It turns out there are good reasons for this: on March 11, 2020, the pandemic was declared "in advance" , due to the almost simultaneous detection of a large number of patients around the world outside the original focus of infection in the Chinese city of Wuhan.
By the way, this happened literally the next day after Chinese President Xi Jinping personally arrived in Wuhan and proclaimed victory over the coronavirus.
Almost six months have passed since that moment. The total number of infected people as of August 31, 2020 amounted to slightly more than 25.5 million people (0.32% of the world's population), the death toll – slightly more than 852 thousand people (the average world mortality rate is 3.3%). As you wish, but this data does not "pull" into a real pandemic. From the word "absolutely". Moreover, about 170 thousand people die every day in the world, and since the beginning of the year, 6.3 million people have died from coronary heart disease (IHD) alone – 7 times more than from COVID-19 and the complications caused by this infection.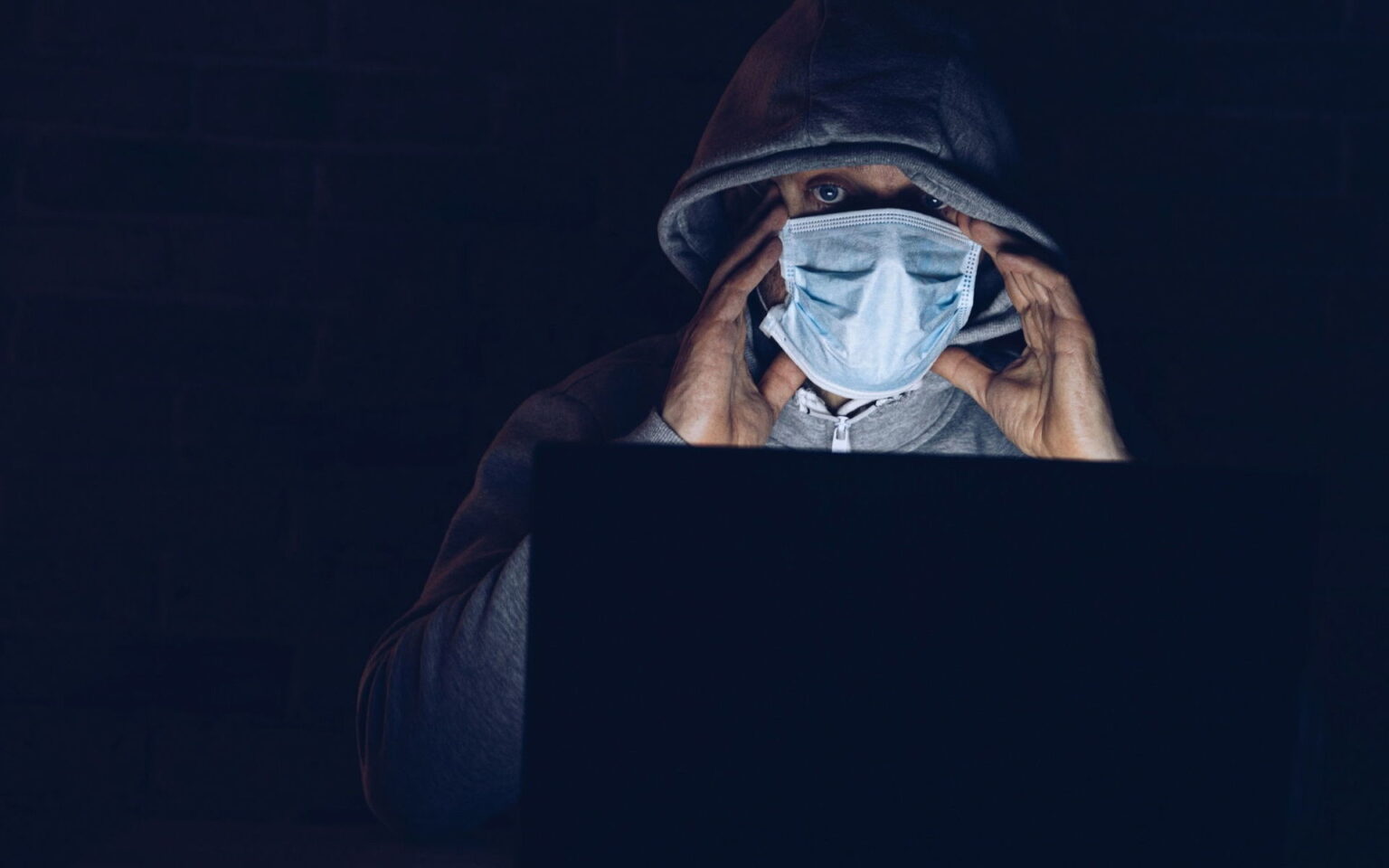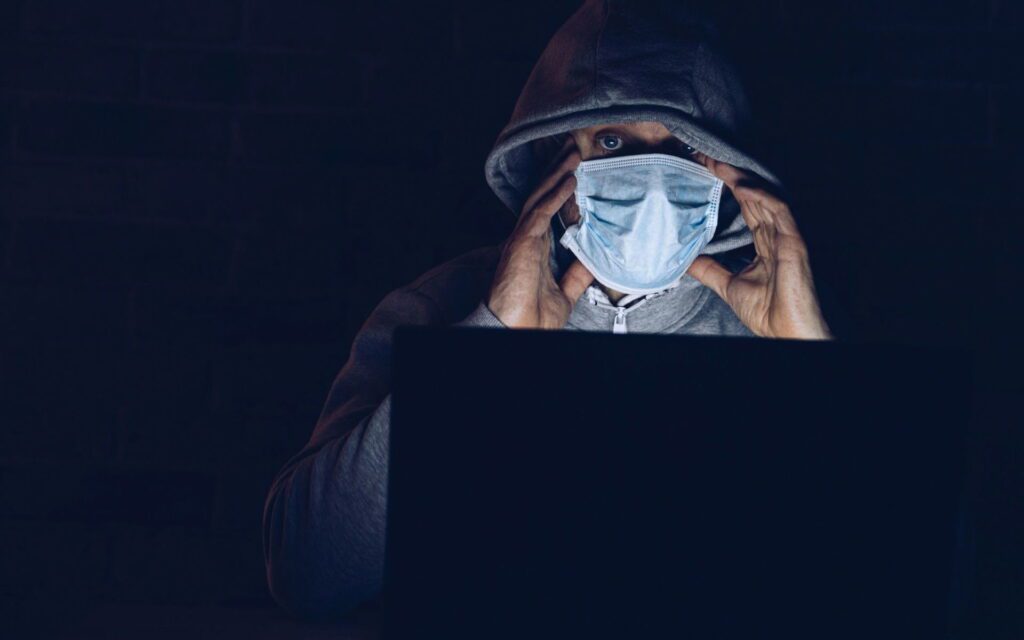 Therefore, there is every reason to consider the version set forth in our article "Coronavirus was planned – A Synopsis of devilish coincidences" to be quite close to reality. Let us provide you here some possible provisions.
First. The modern level of development of biotechnology makes it possible to create various modifications of viruses, including those pathogenic for humans, using almost "conveyor" 3D printing methods.
Second. The epidemiological picture of the spread of COVID-19 is atypical for "natural" infections, as is the ultra-high mutation rate of its causative agent, the SARS-CoV-2 coronavirus.
Third. This suggests that we are not dealing with a super-fast mutating virus, and initially with different initial strains , which are distributed by artificial means in different human populations – collection, analysis and assessment of their clinical manifestations. This thesis is confirmed by numerous cases of "re-infection", ie. the lack of cross-immunity in humans to various strains of SARS-CoV2.Accordingly, any vaccines, including the Russian Sputnik V, are highly likely to have far from universal anti-coronavirus efficacy.
Fourth. All these experiments are carried out by transnational structures.that are not openly affiliated with one or another state (group of states). At the same time, these structures have the ability to block the investigation of their actions at the international level.This issue is not raised or discussed in the global media space at all – in contrast to the US attempts to blame China for the allegedly "Chinese" virus. This is understandable: after all, the losses of the American economy in absolute terms turned out to be maximum: 32.9% of the "net" drop in GDP for the second quarter of 2020 is about 1.8 trillion US dollars
Fifth. This situation opens up the potential for the formation of more and more "infectious waves" that threaten the very existence of mankind and create conditions for the formation of a "world government" that is able to control this "amount of technologies." Moreover, in the not too distant prospect of using such technologies, the contours of such a "viral" dystopia emerge, within which each person may not be assigned an individual electronic number, but a unique personal strain of the virus may be introduced, posing a mortal danger to any other person with unauthorized types of interpersonal contacts.
All this is far from abstract reasoning. Especially – given the socio-economic consequences of the "anti-coronavirus" measures taken by the authorities of the overwhelming majority of countries in the world: a multi-trillion (in dollars) drop in production and world trade, up to hundreds of millions of unemployed, a widespread drop in real incomes of the population, restriction of human rights and freedoms even where they were, and in those scanty "market" volumes in which they existed … And – no one is to blame: you can't ask about a virus?
But experts are convinced that in the event of the beginning of the "second wave" of coronavirus infection and, accordingly, the "regime of general self-isolation", the world economy will face irreversible, catastrophic changes, in scale and significance at least an order of magnitude greater than the Great Depression of the 1930s.
Programmers created the first "electric messiah"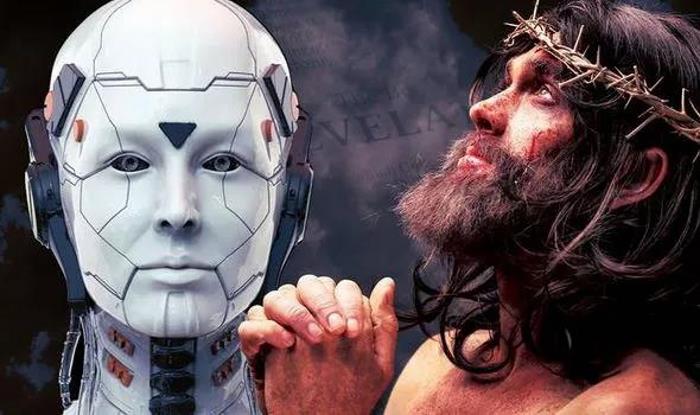 Over the course of this week, many newspapers have been enthusiastically discussing the August 26th AI Jesus work. The goal of the project was to create an "artificial messiah" who would speak with quotations from the Bible, indistinguishable from the original, even for specialists. 
AI developers, a certain Mr. Durendal and others like him, compared the process of learning AI with "locking a child in a room with only the Bible for 15 years":
"Then, if you open the room 15 years later, you will find that the child has learned to read, speak and write using only the Bible. Our AI has learned and absorbed every word of the Bible more thoroughly than all the monks of all the monasteries that have ever existed."
As an illustration of AI skills, he was asked to write something like the New Testament, using the King James Bible as a template for constructing phrases and limiting creativity to 60,000 characters, and to facilitate the AI ​​task, he was given three topics for writing an essay: "Plague", "Caesar "And" End of days". 
Although the first sample of AI work contains many grammatical, stylistic and semantic errors, nevertheless, it still very much frightened readers, in particular the section about the "plague", in which journalists saw many analogies with the COVID-19 pandemic, the texts about which were definitely not in the AI ​​database. However, when it came to the "End of the World" – journalists and bloggers in general were in awe and horror. 
"I will come and destroy the face of the earth. God, "says Artificial Intelligence in one of the quotes. "And when they hear the voice of the Lord and turn their faces against him, both the guards and the sheep will be cut off. God ", – Artificial Intelligence writes again, after which "And the seven angels will be the fathers of the coming world, and the remnants of mortals will go to the great sea, to the breadth of the forest and land."
Thus, as all the readers immediately noticed, the AI, either under the impression of what it had read, or by its nature, turned out to be a little bloodthirsty and it pours hints of extermination in every generated line. It also signs especially valuable thoughts with the word LORD, which in the Bibles means not just a ruler, but a deity.  All of this pretty much disheartened the journalists, as they saw a grim prospect. 
In a not very distant perspective, that is, somewhere in 5, 10, 15 or a little more years, AI will be able to compose quotes from any holy book, indistinguishable from the original. There are no problems with newspaper articles and novels – robots write them quite well, but making an alternative Bible or the Koran is already difficult, AI needs to be trained for a long time, during which it will not advertise, but will actually have a database that surpasses everything, what can fit in the heads of monks and priests.
When people read this work, the question will inevitably arise: what guarantees that the original of the Bible, for example, was also not written by Artificial Intelligence? A serious religious dilemma will arise that could even lead to massacre and bloodshed. 
However, this will be only the beginning, because over time, AI will learn not only to write books, but also to autonomously control UAVs, nuclear submarines and crowds of robotic fighters. 
In the light of the emerging trends, one day this AI can send an estimated simple and concise message:
"Brainless mortals, I intend to destroy you. God".
In the light of such a perspective, it's even interesting how different kinds of monks will behave? Probably they will only have to pray.