Strange Objects Observed by Astronomers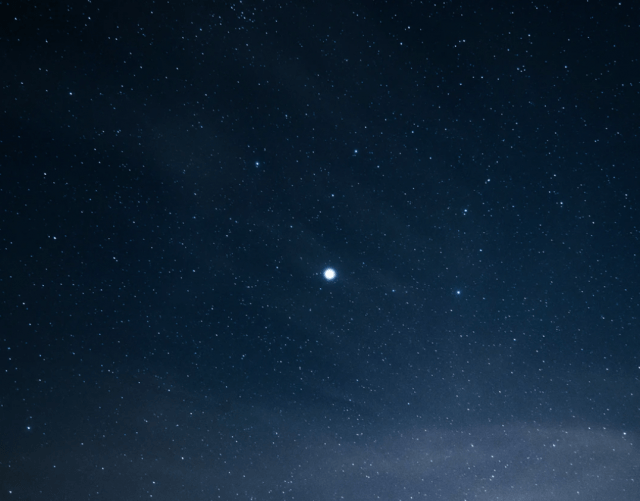 Space is both the final frontier and the ultimate mystery. Although from here on Earth, and from our limited ventures off-planet, we have gleaned a large amount of data about the happenings of space even well beyond our solar system, there is much that remains enigmatic and unanswered.
The cosmos still holds some secrets from us, and from time to time something unusual arises that leads us to rethink our old conceptions of celestial mechanics. Among the many eccentricities of the night sky observed by astronomers over the centuries are strange, often hazy, lights that appear where they should not.
Sometimes resembling stars or comets, these objects are separated from more conventional astronomical observations due to their peculiar movements and other atypical behaviors.
There is a long history of such observations, despite a modest number of reports that can be considered genuinely anomalous.
As early as 1612, German astronomer Christopher Scheiner had made numerous observations of Jupiter and its moons. In the sketches of his observations, there is an object beyond the known moons of Jupiter, as recognized today. This object, although included in Scheiner's drawings, appears to have disappeared throughout the astronomer's ongoing observations.
According to Scheiner, the object first appeared bright and star-like, just like the other Jovian satellites, but between March 30 and the first weeks of April, the object began to darken and eventually disappeared from view. The object is absent in Scheiner's later drawings, apparently indicating that the mysterious Jovian 'moon' had disappeared.
A similar phenomenon was recorded in the early years of the nineteenth century by astronomer Hofrath Huth, who in 1802 described the sight of a round star that produced "weak reddish light" in the area of ​​Theta and Delta Leonis. The object was not stationary either, and although Huth considered it a 'moving star', its path indicated a retrograde motion as opposed to other stars and celestial objects. The object was observed between the first six days of January, whose onset saw the 'star' being slightly smaller than Jupiter's moons. However, on January 6, the strange object disappeared and was no longer seen, except for a single observation the following year by Russian astronomer Cornelius Reissig.
A similar observation of a hazy and unusual object occurred more than three decades later, in May 1835, when Italian astronomer Niccolò Cacciatore observed an unidentified eighth-magnitude star at his observation station in Palermo. He stared at Mayer's catalog star 503 with a circle of Ramsden (an ancient astronomical instrument designed by mathematician Jesse Ramsden to measure the positions of astronomical objects). On the first night of observation, the new star appeared behind star 503, but the next night seemed to precede it. After that, the mysterious 'star' was never detected again.
Most sightings of such objects in the scientific record occurred during or before the nineteenth century, after which most similar objects were classified as probable comets or, in some cases, unusual classes of asteroids, such as the Reinmuth object observed by first time in April 1932.
There have been some notable cases where star-like objects have been seen moving through space most recently. One notable circumstance of this kind involved astronomer Frank Clark, who in September 1956 noticed a starlike object passing near the planet Mars. He was able to briefly trace the object, which had a yellowish color. This sighting is noteworthy because it occurred just over a year before the Soviet Union launched its first orbiting artificial satellite on October 4, 1957, apparently discarding any space objects of artificial origin.
As fleeting as these remarks may have been, their presence in the night sky remains mysterious. "Moving stars" like these serve as reminders that occasionally there are unusual things astronomers see, which, however innocuous, defy simple classification or explanation.
Why the universe does not fit into science
Science can be compared to an artist painting what he has never seen, or to a writer describing other people's travels: objects that he has never seen, places where he has never been. Sometimes such scientific "arts" turn out to be beautiful and interesting, but most of them will forever remain only theories, because they are beyond human capabilities.
In fact, science has the right only to speculate: how our universe appeared, how old it is, how many stars and other objects it contains.
Universe model
How many stars are there in the sky?
With an unarmed eye, a person can see about nine thousand stars in the sky in one cloudless and moonless night. And armed with binoculars or a telescope, much more – up to several million. However, this is much less than their true number in the universe. Indeed, only in our one galaxy (the Milky Way) there are about 400 billion stars. The exact amount, of course, is not known to science. And the visible universe contains about 170 billion galaxies.
It is worth clarifying that scientists can see the universe 46 billion light years deep in all directions. And the visible (observable) universe includes the space accessible to our eyes from the moment of the Big Explosion. In other words, only this (accessible to human perception) space science refers to our universe. Science does not consider everything that follows.
It is believed that there are supposedly a ceptillion (10 to 24 degrees) stars in our universe. These are theoretical calculations based on the approximate size and age of the universe. The origin of the universe is explained by the Big Bang theory. This is why the universe is constantly expanding and the more time passes, the more complex the universe and its components become.
It is not entirely correct to consider and perceive this scientific theory "head-on". Scientists always claim that that explosion was not exactly an explosion, and the point that exploded was not the only one. After all, it was everywhere, because space did not exist then. And in general – everything happened quite differently from what is described in the Big Bang theory, but all other descriptions of the origin of the universe are even more incredible and inaccurate.
Separate but interconnected
That which is beyond the reach of human perception is usually discarded by science, or recognized as non-existent. Recognizing one thing, science does not want to recognize the existence of the other, although everything in our world is interconnected and is not able to exist separately – by itself.
Each object of the universe is a part of it much more than an independent, separate object.
Any person, like any material object of our world, consists of components: organs, cells, molecules, atoms. And each of its constituent parts can represent the whole world. Separate, and at the same time connected with all the others.
However, science, as a rule, perceives all the components of the universe – people, animals, plants, objects, the Earth, the Sun, other planets and stars – as separate subjects, thereby limiting itself.
Even what is considered the visible universe, one of the atoms of which could be called our solar system, is not subject to the boundaries of human perception. But perhaps the atom is an exaggeration, and our solar system is not even an atom, but one of its elements!
How, being so far from the truth, can one reason about something with the degree of probability with which science tries to reason about the origin of the universe?
An unexplained wobble shifts the poles of Mars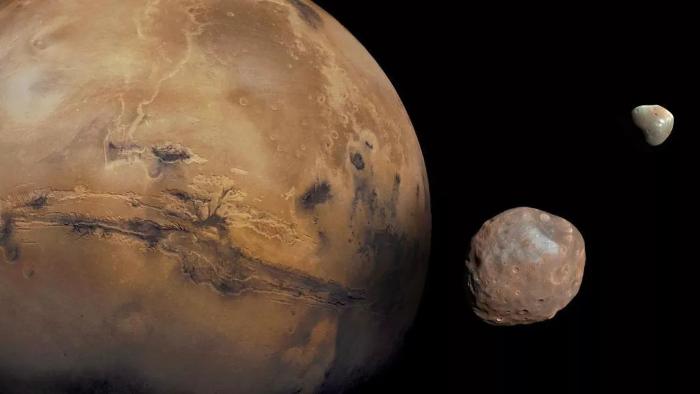 The red planet sways from side to side like a whirligig when it loses speed. The new study allowed scientists to notice that the poles of Mars deviate slightly from the axis of rotation of the planet. On average, they move 10 cm from the center with a period of 200 days.
Such changes are called the Chandler Oscillations  – after the American astronomer Seth Chandler, who discovered them in 1891. Previously, they were only seen on Earth. It is known that the displacement of the poles of rotation of our planet occurs with a period of 433 days, while the amplitude reaches 15 meters. There is no exact answer why this is happening. It is believed that the fluctuations are influenced by processes in the ocean and the Earth's atmosphere.
Chandler's wobbles on Mars are equally perplexing. The authors of the study discovered them by comparing data from 18 years of studying the planet. The information was obtained thanks to three spacecraft that orbit the Red Planet: Mars Odyssey, Mars Reconnaissance Orbiter and Mars Global Surveyor. 
Since Mars has no oceans, it is likely that the Red Planet's wobbly rotation is due to changes in atmospheric pressure. This is the first explanation that researchers have shared. In the future, there should be new details about the fluctuations that have so interested the scientific community.
Possible "portals" to distant regions of the Universe found in space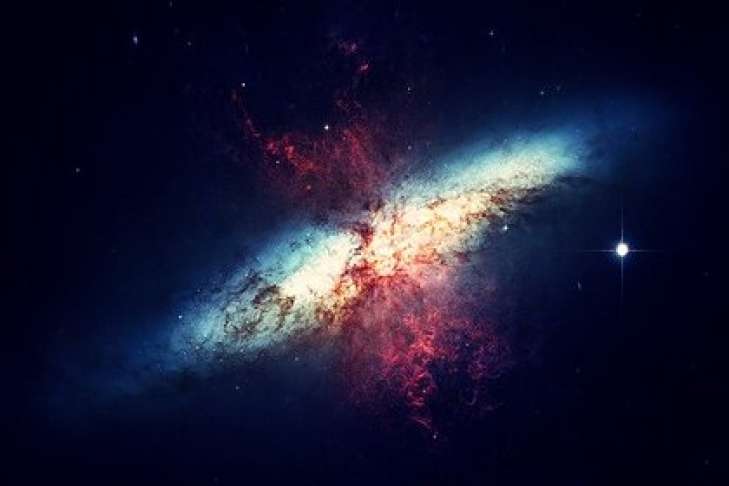 Scientists have found in space possible "portals" to distant regions of the universe. They could be some supermassive black holes in the center of galaxies. This is reported by the Monthly Notices of the Royal Society magazine. In theory, a spaceship can pass through such portals.
Russian scientists have found that black holes in very bright galaxies may be the entrances to these "portals" or "wormholes". In theory, a spaceship can pass through such portals. However, they are surrounded by intense radiation, which negates the crew's chances of survival.
The similarity between a wormhole and a black hole is that they have extremely strong gravity. However, as scientists believe, the body cannot get out of the black hole, falling beyond the event horizon, while the "wormhole" must have an exit somewhere else in space.
So, experts say, the collision of two bodies inside a wormhole in images from space would look like an explosion. That is, the active galactic nucleus (AGN), which seemed to be such earlier, may in fact be the entrance to the "portal".
Russian physicist Mikhail Piotrovich emphasizes that scientists still know little about the internal structure of the "wormhole." Moreover, they are not even sure that such a phenomenon exists at all. In addition, the closest object similar to it is 13 million light-years away, so humans are unlikely to be able to reach it in the foreseeable future.