Stop Using Discriminatory AI, Human Rights Groups Say
When it comes to developing artificial intelligence, President Trump may want a free-market approach. But a number of experts disagree — we need guidelines to protect people from discriminatory algorithms.
Today, a group of humans rights organizations such as Human Rights Watch, Amnesty International, The Wikimedia Foundation, Access Now, and others called on governments and technology companies to adopt guiding principles to protect human rights.
As part of today's RightsCon Toronto symposium, the organizations joined to pen the Toronto Declaration on Machine Learning, which can be found in full on Access Now's website.
The declaration calls for engineers to develop and revisit algorithms with the explicit goal of promoting transparency and equality while working to end algorithm-propagated racism and discrimination.
It's well-known by now that algorithms, as useful as they may be, learn our implicit biases based on the information we feed them. And when we employ them to dictate who the police should investigate or who should qualify for a loan, they shape the world accordingly.
What makes The Toronto Declaration unique is its call for real solutions. The document draws from international human rights laws to argue that those who are discriminated against by artificial intelligence algorithms should have an avenue to seek reparations.
The declaration states:
Existing patterns of structural discrimination may be reproduced and aggravated in situations that are particular to these technologies – for example, machine learning system goals that create self-fulfilling markers of success and reinforce patterns of inequality, or issues arising from using non-representative or "biased" datasets.

All actors, public and private, must prevent and mitigate discrimination risks in the design, development and, application of machine learning technologies and that ensure that effective remedies are in place before deployment and throughout the lifecycle of these systems.
Ultimately, the Toronto Declaration is a plea to protect marginalized groups who often bear the brunt of systemic discrimination. The world of technological development is mostly one of wealthy white men, and there are undoubtedly many who would like to see it stay that way, whether or not they would explicitly say so.
It's critical to call attention to the rights and needs of those who are so often excluded from the conversation. And even though signing onto the Toronto Declaration isn't legally binding, it's an important first step in making sure that the future of smart technology is one of equality and inclusion.
Cyberfarm 2077. YouTuber showed what a Russian cyber village could look like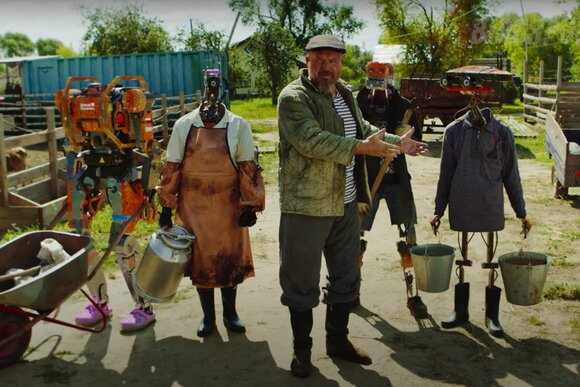 On November 19, the day the Cyberpunk 2077 video game was supposed to be released, a five-minute video about a Russian cyber village appeared on YouTube. It combines the aesthetics of cyberpunk with the life of the Russian provinces.
Russian director and blogger Sergei Vasiliev made a short film that is an excerpt from the life of a fictional Russian village with the technologies of the future. The short film was shot in the style of a video blog. 
"They say that Russia is a technically backward country, there are no roads, no robotics, rockets do not fly, and mail takes too long. [This is not true]," the creators say.
The main character, a farmer called Nikolai, talks about his cyber farm, where three androids work, and invites new workers to his business. The robots milk the cows, walk them and go to fetch water. Instead of a cesspool, there is a black hole in the toilets, and mail is delivered by flying wagons of the Russian Post. New technologies have also solved the problem of Russian roads – cars now fly over it, but even there are holes in the air.
The authors of the short film said that a "creative association of enthusiasts" worked on the creative, and now they "plan to release further videos in the same universe."
German scientists have found a drink that kills coronavirus in five minutes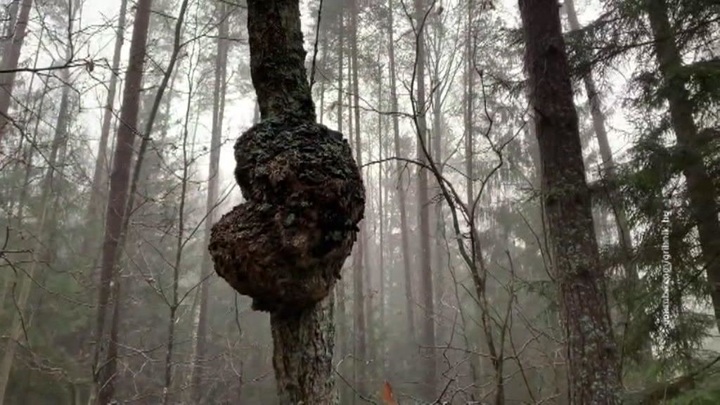 German scientists from the University of Ulm have discovered a natural product that kills up to 97% of the coronavirus in the body. The researchers published their work in the journal bioRxiv.
During the study, experts mixed juices with viruses at room temperature and monitored the results. It turned out that black chokeberry juice most effectively suppresses the activity of the virus in the human body – it destroys up to 97% of COVID-19 pathogens in just five minutes.
In addition, pomegranate juice can kill up to 80% of the coronavirus pathogens. The rest of natural juices and green tea can also weaken the disease, since they have an acidic environment and plant polyphenols that negatively affect the virus.
In order to get rid of 80% of COVID-19 pathogens, scientists recommended that patients rinse the oropharynx with these solutions and rinse the nasopharynx. The study adds that plant polyphenols and acidic environments have a damaging effect on viral proteins.
During the study, scientists mixed drinks with viral particles and influenza A virus (IAV), adenovirus 5 (AdV5) and SARS-CoV-2. The observation was carried out under room temperature conditions. The experts also worked on swine flu with different juices and teas.
"Preventing the initial infection or reducing the viral load of an infection can relieve symptoms, prevent spread to the lower respiratory tract or transmission to another person," the study said.
Netflix sci-fi show about life on other planets kicks off in December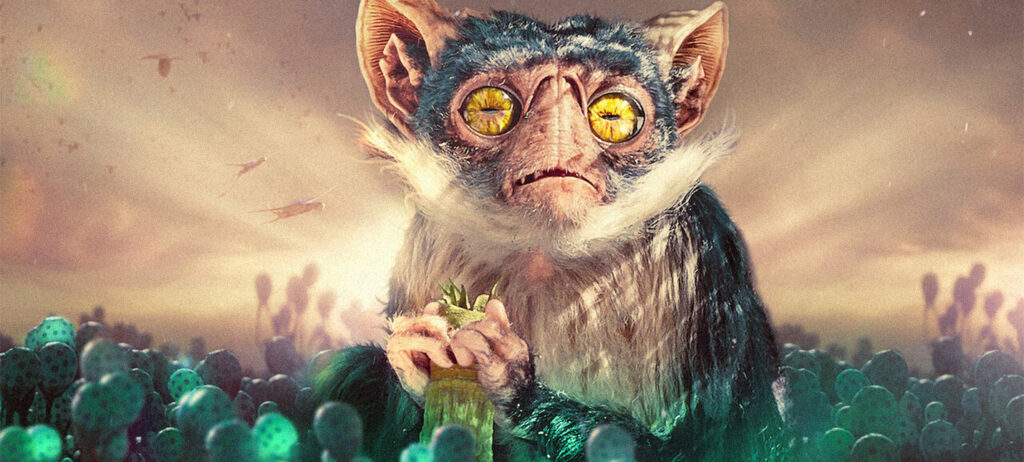 In early December, Netflix is ​​launching a new show, Alien Worlds, dedicated to alien planets and the life that might have developed on them.
The show's creators relied on real facts and astrobiology to imagine creatures that could inhabit the exoplanets that support life in our modern sense.
Naturally, all this is nothing more than speculation. We do not have the opportunity to send missions to these worlds, and even if we build an apparatus for flying to neighboring systems, the journey will take hundreds of years. 
Therefore, scientists are counting on a new generation of telescopes and analysis systems to determine the composition of the atmosphere of exoplanets. Next year, the launch of the James Webb Telescope will take place, which will allow you to look deeper into space. 
Alien Worlds premieres on December 2.