Stephen Hawking's Final Warnings: What Physicist Predicted For The Future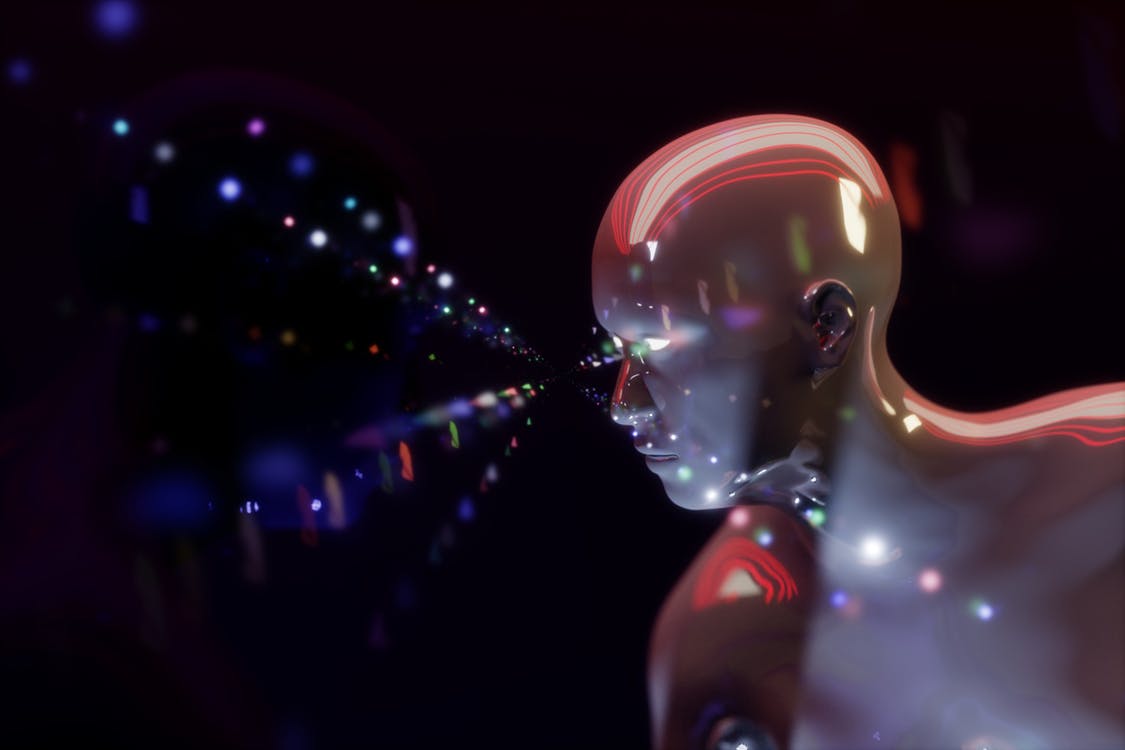 One of the world's most prominent physicists, the late Stephen Hawking, was the first scientist to set out a theory of cosmology based on a combination of the general theory of relativity and quantum mechanics. His fame was founded on the research he did on black holes. However he often stepped outside his own field of research, using his recognition to highlight what he saw as the great challenges and existential threats for humanity in coming decades.
Race of "Superhumans"
Hawking recognised the great opportunities that arose from advances in artificial intelligence, but also warned about the dangers.
Shortly before his death on March 14, renowned British theoretical physicist Stephen Hawking predicted the possible emergence of a new race of "superhumans" with altered DNA, according to The Times. The writings are published in Hawking's book, titled Brief Answers to the Big Questions.
"I am sure that during this century people will discover how to modify both intelligence and instincts such as aggression. Laws will probably be passed against genetic engineering with humans. But some people won't be able to resist the temptation to improve human characteristics, such as memory, resistance to disease and length of life," Hawking wrote.
He also predicted the emergence of a sub-class of "unimproved humans who won't be able to compete with "the superhumans."
"Once such superhumans appear, there will be significant political problems with unimproved humans. Presumably, they will die out, or become unimportant," Hawking pointed out.
Danger of Humankind Meeting Alien Civilizations
There's a whole field of science, known as SETI  (The Search for Extra-Terrestrial Intelligence) dedicated to listening for signals from intelligent beings elsewhere in the Universe. But Hawking cautioned against trying to actively hail any alien civilisations that might be out there. In 2010, he told the Discovery Channel that aliens might simply raid Earth for resources and then move on.
"If aliens visit us, the outcome would be much as when Columbus landed in America, which didn't turn out well for the Native Americans," he said.
"We only have to look at ourselves to see how intelligent life might develop into something we wouldn't want to meet."
Settling Other Planets
For decades, Hawking had been calling for humans to begin the process of permanently settling other planets.
Hawking's rationale was that humankind would eventually fall victim to an extinction-level catastrophe – perhaps sooner rather than later. What worried him were so-called low-probability, high impact events – a large asteroid striking our planet is the classic example. But Hawking perceived a host of other potential threats: artificial intelligence, climate change, GM viruses and nuclear war to name a few.
In 2016, he told the BBC: "Although the chance of a disaster to planet Earth in a given year may be quite low, it adds up over time, and becomes a near certainty in the next thousand or 10,000 years.
The Cambridge physicist regarded global warming as one of the biggest threats to life on the planet. Hawking was particularly fearful of a so-called tipping point, where global warming would become irreversible. He also expressed concern about America's decision to pull out of the Paris Agreement.
"We are close to the tipping point where global warming becomes irreversible. Trump's action could push the Earth over the brink, to become like Venus, with a temperature of 250 degrees, and raining sulphuric acid," he told BBC News.
The UN's Intergovernmental Panel on Climate Change (IPCC) also highlights the potential risk of hitting climate tipping points as temperatures increase – though it also emphasises the gaps in our knowledge.
However, Hawking was in plentiful company in regarding global warming as one of the great challenges of centuries to come.
Samsung developing TV controlled by your BRAIN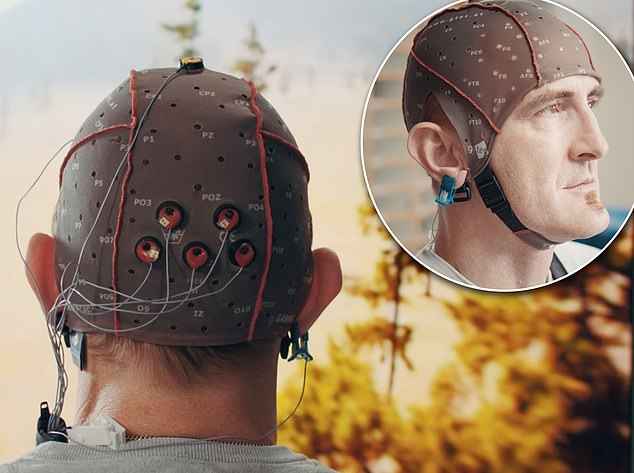 Samsung is developing a TV system that might one day allow users to flick channels and adjust the volume using their brains.
The so-called Project Ponthius is part of a cooperation between the South Korean electronics giant and the Center of Neuroprosthetics of the Ecole Polytechnique Fédérale de Lausanne (EPFL) in Switzerland.
The aim of the project is to give people with severe physical disabilities, like quadriplegia, a chance to enjoy their favorite shows without the help of others.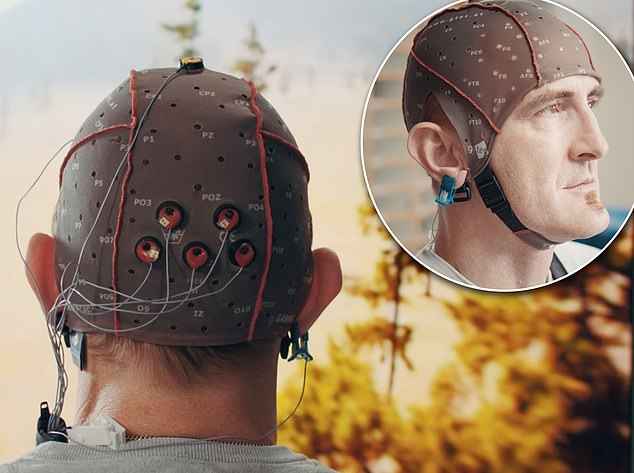 The company presented a prototype during its developer conference in San Francisco last week.
'How can we provide accessibility to people who cannot move or who have extreme limitations on their movements,' senior scientist at EPFL Ricardo Chavarriaga said during the panel.
'We're making tech that is more complex, that is more intelligent, but we should not forget this tech is being made to interface with humans.'
The system uses a Brain Computer Interface (BCI) to connect the viewer with the TV set.
The BCI relies on a headset covered with 64 sensors and an eye-motion tracker.
The scientists are currently taking brainwave samples to determine how the mind behaves when we have a desire to watch movies.
This could one day lead to a system that uses cues from the brainwaves to make predictions, and then eye movements to confirm.
Once selections have been made, the software will be able to build up a viewer profile and inform future suggestions, streamlining the content selection process.
Although the technology might one day help people who have been paralyzed, it is unlikely to become mainstream anytime soon.
That's because to use the current prototype users will need to apply gel to their heads before wearing a sensor helmet, something that may be more cumbersome than spending a few minutes looking for the remote control that you lost in the sofa cushions.
Samsung and EPFL are also working on another system that will allow viewers to interact with TV sets with their brainwaves alone.
This system could be particularly useful for people who suffer from disabilities such as locked-in syndrome, the highest form of paraplegia.
Other companies are also working on BCIs that might one day allow humans to interact with machines.
They include Elon Musk's Neuralink, which is developing 'ultra high bandwidth brain-machine interfaces to connect humans and computers'.
Source: https://www.dailymail.co.uk/
Headmaster Fired for Stealing School's Electricity to Mine Crypto
Pink Slip
A headmaster's side hustle just cost him his job.
On Friday, the South China Morning Post (SCMP) reported that Lei Hua lost his job as headmaster of a high school in China's Hunan province because he was stealing electricity from the school — to power his cryptocurrency mining operation.
Sound Mined
According to the SCMP report, Lei began mining the cryptocurrency ether from his home in June 2017. After he discovered how much electricity his mining computer was consuming, he decided to move it to the school. He later added another seven machines, with the school's deputy headmaster getting in on the action with a computer of his own.
Lei got caught after teachers noticed the whirring noise of the machines. The government reportedly seized his earnings, but it's hard to estimate how much Lei earned given the volatility of the crypto market. The school no doubt hopes it was at least enough to cover the $2,120 energy bill his computers racked up during their year of operation.
Whole World Problem
This could be read as a cautionary tale against mining crypto on the company dime. But it should also serve as a warning that the energy consumption of crypto mining is out of control globally.
These school employees would rather risk their jobs than pay the electricity bill that comes along with a mining operation — it's that energy intensive — but other miners across the globe remain undeterred. They're firing up their systems and collectively using enough energy to push the globe to the brink of a climate catastrophe.
And unlike Lei's school, we can't do anything to stop them.
READ MORE: Chinese Headmaster Fired After Stealing School's Electricity to Mine Cryptocurrencies [South China Morning Post]
Neuroscientists Have Finally Tracked Down The Bilingual Language Switch in The Brain –
Breaking from a conversation in Spanish and turning it into a discussion in German is a two-step process that requires a degree of cognitive effort.
Until now, researchers have never been sure which part required more work: ending the first language or starting with the second. A new study reveals just what's going on upstairs when we make a switch between languages.
"A remarkable feature of multilingual individuals is their ability to quickly and accurately switch back and forth between their different languages," says study lead author Esti Blanco-Elorrieta from New York University.
This isn't limited to Spanish and German, or even verbal languages. People who flip from sign languages to spoken word also appear to seamlessly blend one stream of thought into another.
But just how seamless is this process?
Previous studies have shown our anterior cingulate and prefrontal cortices activate when we jump from one language to another.
The anterior cingulate cortex helps us pay attention, while the pre-frontal cortex is the 'thinking' part of the brain, what we generally associate with decision making and other executive functions.
So it probably comes as no surprise that when we decide to switch between two languages, we might involve parts of the brain that look at what's happening around us and evaluate outcomes before flipping the switch.
This jump in neural activity suggests the brain needs to work harder to move from one language to another. Far from a smooth transition, it's clear there's some hard peddling going on.
What hasn't been clear is precisely what drives this change. Are we peddling to shut one mental language book, or open another? The two actions are virtually simultaneous, which makes them hard to tease apart.
One way to pinpoint the ultimate cause of this neural activity would be to look at the brain as it starts one language without stopping the first.
Breaking into English without pausing your Spanish monologue would require a second mouth, so we can forget two spoken languages. Instead, the research team turned to individuals who could English and American Sign Language, or ASL.
"The fact that they can do both at the same time offers a unique opportunity to disentangle engagement and disengagement processes – that is, how they turn languages 'on' and 'off'," says Blanco-Elorrieta.
The experiment itself involved naming images shown on flash cards, while having the magnetic fields of their brains mapped in a procedure called magnetoencephalography.
Repeating the process with 21 native ASL-English speaking volunteers – all children of deaf parents – provided the team with enough data in detailed resolution to identify the exact moment key areas of the brain kicked it up a notch.
It turns out we need to work at putting the brakes on one language, but don't really need to do much to get our fingers and tongues wagging on the second.
"In all, these results suggest that the burden of language-switching lies in disengagement from the previous language as opposed to engaging a new language," says Blanco-Elorrieta.
Surprisingly, this meant that it didn't really take any more effort to name an image in ASL and English at the same time than it did to name it in just ASL. Naming it in English alone, however, was relatively easy compared to both.
Learning more about the neurology of bilingualism is an important field. Brains that can jump between different languages often have a slight cognitive edge on those that can't. Having a second language on call might even help you recover faster from a stroke.
Of course it helps to start out young. But even those of us well past our linguist prime can still gain benefits from learning how to say "Pass the salt" in a few different languages.
If this study shows us anything, it's that our brains find it relatively easy slipping from one language to the next. Just as long as you can put the brakes on your babble first.
This research was published in PNAS.