Stanford Scientists Observe Man Travel Out of His Body and Into Space – What He Saw Was Remarkable
by Arjun Walia
NASA's Pioneer 10 spacecraft was launched into space in 1972. It was the the very first spacecraft to fly directly through the asteroid belt and make observations of the biggest planet in our solar system, Jupiter. It was also able to obtain close up images of the planet, something that scientists had never had access to before. (1)
Prior to the flyby of Jupiter by Pioneer 10, the CIA and NSA in conjunction with Stanford University were involved in what was called "Remote Viewing."  Remote viewing can be defined in multiple ways. It's the ability of individuals to describe a remote geographical location up to several hundred thousand kilometers away (sometimes even more) from their physical location.(2)(3)(4)
A gentlemen by the name of Ingo Swann was able to successfully describe and view a ring around Jupiter, a ring that scientists had no idea existed. This took place precisely before the first ever flyby of Jupiter by NASA's Pioneer 10 spacecraft, which confirmed that the ring did actually exist. These results were published in advance of the rings' discovery. (2)
The successful viewing of the ring by Ingo came after scientists observed him identify physical objects in hidden envelopes that were placed a few hundred kilometers away.
"Successful replication of this type of remote viewing in independent laboratories has yielded considerable scientific evidence for the reality of the [remote viewing] phenomenon. Adding to the strength of these results was the discovery that a growing number of individuals could be found to demonstrate high-quality remote viewing, often to their own surprise. The CIA even participated as remote viewers themselves in order to critique the protocols. CIA personnel generated successful target descriptions of sufficiently high quality to permit blind matching of descriptions to targets by independent judges."(2) –Harold Puthoff, PhD, Stanford University
"To determine whether it was necessary to have a "beacon" individual at the target site, Swann suggested carrying out an experiment to remote view the planet Jupiter before the upcoming NASA Pioneer 10 flyby. In that case, much to his chagrin (and ours) he found a ring around Jupiter, and wondered if perhaps he had remote viewed Saturn by mistake. Our colleagues in astronomy were quite unimpressed as well, until the flyby revealed that an unanticipated ring did in fact exist." (2) – Harold Puthoff, PhD, Stanford University
It's remarkable to think about these extended human capacities, and what we are capable of. At the same time it's sobering to think about how all of this information isn't emphasized, and always kept classified and hidden from the human race. It makes you wonder what other information out there remains classified that we don't know about yet, and what other truths the remote viewing program has uncovered.
The Above Information Was Documented. Here's What Wasn't.
Here is a quote from Ingo's book Penetration, where he goes into detail about phenomenon that was not documented in the literature cited throughout this article.
"It's one thing to read about UFOs and stuff in the papers or in books. It is another to hear rumors about the military or government having an interest in such matters, rumors which say they have captured extraterrestrials and downed alien space craft. But it's quite another matter to find oneself in a situation which confirms everything. I found towers, machinery, lights buildings, humanoids busy at work on something I couldn't figure out (on the back side of the moon)"
The information now available in the public domain regarding the government experiments with remote viewing were declassified in 1995, but who knows how much of the program's information remains classified. Ingo had expressed that the program was shut down because it was one of the biggest threats to government secrecy.
It's quite remarkable that this information was kept secret for over 20 years. Prior to 1995, the public had absolutely no idea that this type of thing was going on, it was a special access program, part of the black budget, which still today deals with projects and information the human race knows nothing about. You can read read more about the black budget HERE.
 "The day science begins to study non-physical phenomena, it will make more progress in one decade than in all the previous centuries of its existence." – Nikola Tesla
Science has indeed studied non-physical phenomenon, for a very long time. Unfortunately, much of this science has been locked up within the classified world, and the remote viewing program (one of many) is a great example of that.
For a more details on remote viewing. Click HERE. 
Related CE Articles:
10 Scientific Studies That Prove Consciousness Can Alter Our Physical Material World.
The Illusion of Matter: Our Physical Material World Isn't Really Physical At All
 Sources:
http://www.biomindsuperpowers.com/Pages/Superpowers.html
(1) http://www.nasa.gov/centers/ames/missions/archive/pioneer10-11.html
(2) http://www.scientificexploration.org/journal/jse_10_1_puthoff.pdf
(3) http://www.lfr.org/lfr/csl/library/AirReport.pdf
(4) http://www.princeton.edu/~pear/pdfs/1979-precognitive-remote-viewing-stanford.pdf
Why do people see the same dreams before they die?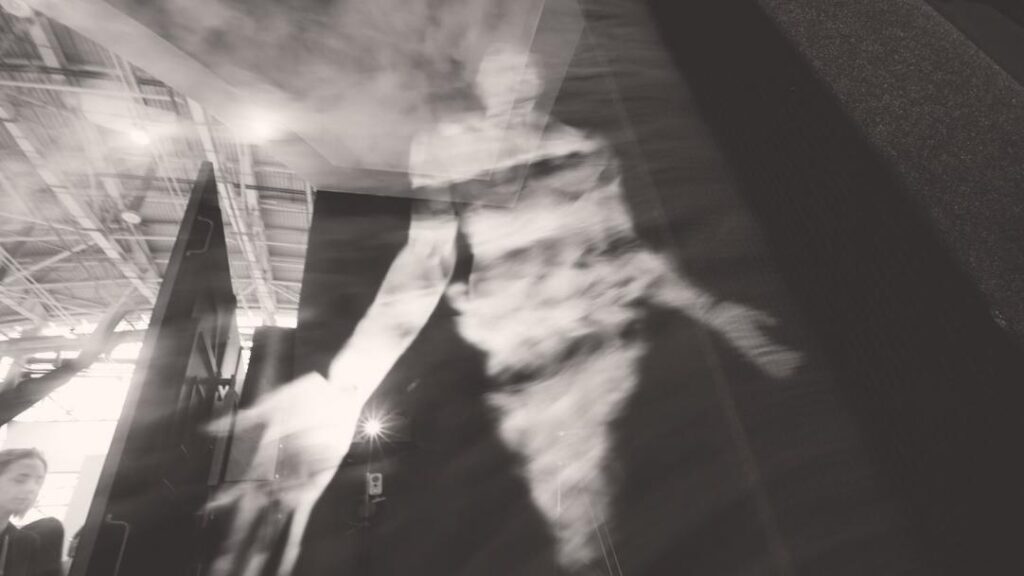 Specialists of the American Center for Hospice and Palliative Care in Buffalo have been observing patients for 10 years and made a rather intriguing discovery: it turns out that shortly before death, people begin to have the same dreams.
People who have undergone so-called clinical death, that is, a reversible stage of death, which is a kind of transition period between life and biological death, often talk about strange visions. As a rule, their whole life flashes before their eyes, after which they find themselves in a dark tunnel, which ends with a bright light, and some even meet long-dead relatives.
However, a 10-year study by doctors at the Buffalo Hospice and Palliative Care Center led by Christopher Kerr shows that three weeks before death, people begin to have strange visions – the same dreams. Observing more than 13 thousand dying patients during this time, experts have found that 88% of people have incredibly vivid dreams on the eve of their death.
According to patients, in 72% of cases in a dream they communicated with deceased relatives and friends, while experiencing warm feelings. 59% of patients in their last dreams were packing their suitcases or buying tickets – in general, they were going on their last journey. Some were already on the train or on the plane, and sometimes they also found long-dead relatives next to them, with whom they joyfully communicated.
29% of patients also saw their relatives and friends in a dream, but exclusively alive. Finally, 28% observed in their dying dreams various memories from their passing life – certain events that left a pleasant impression. The exception was dying children: most often they dreamed about the deceased pets they recognized. Adults also dreamed, but their little patients could not remember.
Mysterious dreams begin about 10-11 weeks before death, and in 3 weeks their frequency increased rapidly, and the dreams became brighter. Unfortunately, Christopher Kerr and his team cannot explain this phenomenon. Perhaps, on the eve of death, some changes begin to occur in the brain that lead to the appearance of such dreams. One thing is clear: it calms people down and reduces the fear of imminent death.
Wigner's paradox: what you need to know about the duality of reality?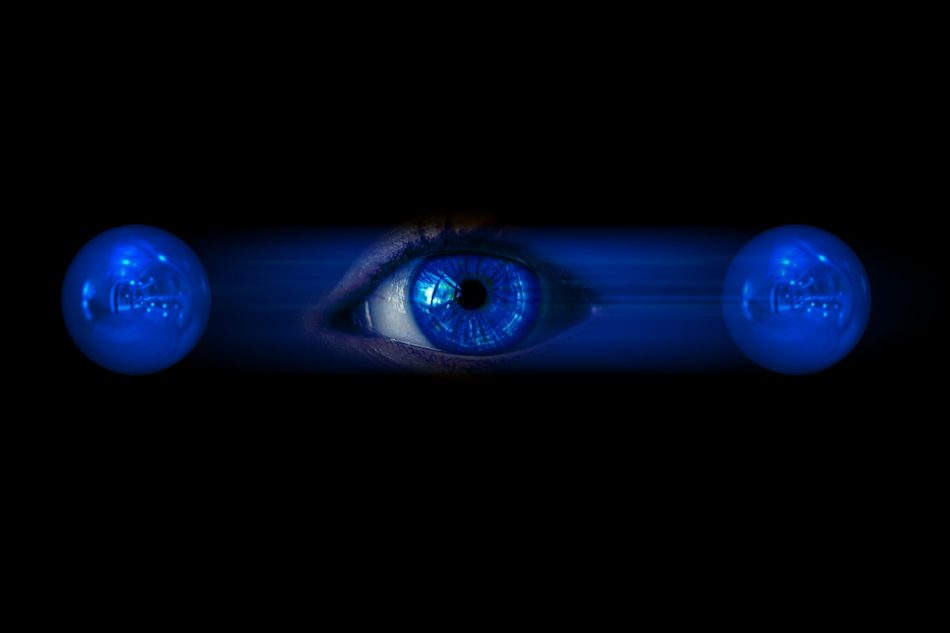 Quantum mechanics is weird and contrary to common sense. A 2019 study showed that the outcomes of various processes in the quantum world depend on the observer. Back in the 1960s. Eugene Wigner, an American physicist of Hungarian origin, complicated the famous thought experiment of Schrödinger's cat, in which the cat is trapped in a box with poison that is released when a radioactive atom decays.
Radioactivity is a quantum process, so the story goes that the atom in the box both disintegrated and did not disintegrate at the same time, leaving the unfortunate animal suspended between life and death – the so-called quantum superposition. But how does it feel to be alive and dead at the same time?
Wigner's paradox is a complicated experiment of Schrödinger's cat. Wigner introduced the category of "friends" whereby the cat in the box remains alive.
Quantum paradox
Imagine a person trapped in a laboratory and measuring a quantum system. Wigner argued that it is absurd to say that he exists in superposition (since he simultaneously sees and does not see the decay of an atom) while the laboratory door is closed. Thought experiment shows that things can get very strange if an observer is watching observers.
Quantum physicist at Griffith University in Brisbane (Australia) Nora Tishler and her colleagues conducted a version of Wigner's experiment, combining a classical thought experiment with another quantum theory – quantum entanglement – a phenomenon that binds particles over huge distances. The researchers also came up with a new theorem that places the strongest constraints on the fundamental nature of reality. The work was published in the journal Nature Physics.
Scientific American quotes theoretical physicist Ephraim Steinberg of the University of Toronto, who was not involved in the study, that the new work is "an important step forward in experimental metaphysics."
Quantum probability
Until the 1920s, physicists predicted experimental results with confidence. But quantum theory seems to be inherently probabilistic: as long as the properties of a system are not measured, they can span a myriad of values. This superposition only collapses into one state when observing the system, and physicists cannot accurately predict what this state will be. Wigner held the then popular view that consciousness somehow causes the collapse of the superposition. Thus, his hypothetical friend will determine the outcome when he or she takes measurements – and Wigner will never see him or her in superposition.
Since then, this view has gone out of style. "People who study the basics of quantum mechanics are quick to dismiss Wigner's view as ghostly and vague because it makes observers special," says David Chalmers, a philosopher and cognitive scientist at New York University. Most physicists today agree that inanimate objects can bring quantum systems out of superposition through a process known as decoherence.
Of course, researchers trying to manipulate complex quantum superpositions in the laboratory may find their hard work being destroyed by fast air particles colliding with their systems. Therefore, they test at ultra-short temperatures and try to isolate the apparatus from vibrations.
Note that several competing interpretations have emerged over the past decades, the most exotic of which is the "many worlds" view that whenever you make a quantum measurement, reality collapses, creating parallel universes. Thus, Wigner's friend would split into two copies and could actually measure being in superposition outside the laboratory.
An alternative "Bohm" theory (named after physicist David Bohm) states that, at a fundamental level, quantum systems do have certain properties; we simply do not know enough about these systems to accurately predict their behavior. Another intriguing interpretation is called retrocausality. According to her, events in the future affect the past.
The problem is that each interpretation is equally good or bad at predicting the results of quantum tests, so the choice between them is a matter of taste. Nobody knows what this solution is. We don't even know if the list of possible solutions we have is exhaustive.
Other models, called collapse theories, do provide testable predictions. These models rely on a mechanism that causes a quantum system to collapse when it gets too large, while also explaining why cats, humans, and other macroscopic objects cannot be in superposition. Experiments are underway to find signatures of such collapses, but so far researchers have not found anything. Quantum physicists are also putting ever larger objects in a superposition: in 2019, a team in Vienna reported that it was doing this with a molecule of 2,000 atoms.
Most quantum interpretations state that there is no reason why these oversized superposition efforts should not go on forever, suggesting that researchers can design correct experiments in pristine laboratory environments to avoid decoherence.
Collapse theories, however, claim that the limit will be reached one day, no matter how carefully the experiments are prepared.
Observer observer
Tischler and her colleagues were inspired by a new wave of theoretical and experimental work that explored the role of the observer in quantum theory, introducing confusion into the classic Wigner experiment. Suppose you take two particles of light or photons that are polarized in such a way that they can vibrate horizontally or vertically. Photons can also be placed in a superposition vibrating both horizontally and vertically at the same time, just like Schrödinger's paradoxical Cat can be both alive and dead – but exactly before it is watched.
In general, the researchers once again confirm that quantum physics is akin to magic.
Scientists have created a device that can make dreams lucid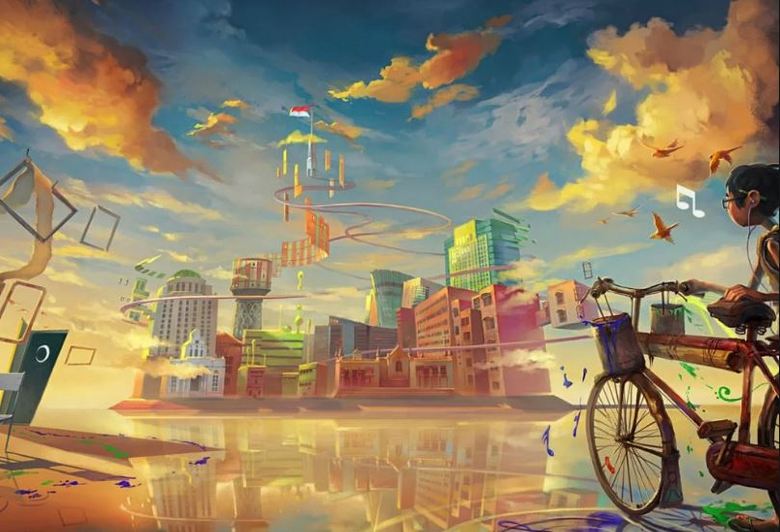 According to statistics, more than eighty percent of people at least once realized themselves in a dream, that is, they understood that they were sleeping. There are various practices of lucid dreaming in the world that allow a person to achieve the ability to control the subconscious, which works in a dream, and through it – radically change his life. All this is difficult and, moreover, unsafe.
But there are people who are naturally endowed with the gift of lucid dreams, and some of them can even travel through dreams through parallel worlds in which their counterparts live – there is such evidence, we don't know how true they are …
Photos from open sources
As for the official science, it considers dreams only as a rest of a person (any animal), as a result of which the strength lost during the day is restored. However, the world of dreams is too fantastic for such a narrow materialistic understanding.
In addition, dreams, as people have noticed since ancient times, are associated not only with our past (memories), but also with the future (prophetic dreams). The sages have always argued that managing dreams is the key to managing your health, destiny and your life in general.
Photos from open sources
Senoi – a tribe that knows how to control dreams
Even more interesting is that there is a tribe in the world – the Senoi, living in Malaysia, in its most impassable mountain jungle, which does not separate a person's real life from his dreams. Senoi believe that a person has two souls: one lives in this world, and the other in the world of dreams. Both the one and the other world, according to the Senoi, is real, and that these realities are interconnected.
Kylton Stewart, one of the researchers of this tribe, who lived among the Senoi for a certain time, proves that health, peacefulness and harmony in the social structure of this people is achieved precisely by the fact that they do not share dream and reality – this is one whole for them.
Learning this understanding of the world order from birth, hay and hay see lucid dreams, do not forget anything about them, they know how to change everything for the better in dreams (from infancy, a special system of working with dreams is developed and maintained in a child).
Photos from open sources
For example, Stewart writes, in contrast to ordinary people, over the years, hay improves their dreams more and more, excluding any negativity, not to mention the nightmares so inherent in Europeans, thanks to which they achieve complete harmony in real life. All their songs, dances, ceremonies and even their clothes are all taken from dreams and brought to life.
Independent dream researchers have long struggled with this mystery. And the point is not even to understand what a dream is, but in the applied meaning of this secret of nature. It is important to find an opportunity to control dreams, that is, to come up with a mechanism that would easily (without tedious and often fruitless practices) allow a person to see lucid dreams and change something in them.
Dream manipulation device
And now scientists at MIT (Massachusetts Institute of Technology, Cambridge, USA) seem to have come close to creating a device that allows a person to manipulate their dreams. A team led by neuroscientist Adam Horowitz Haar has developed Dormio, an electronic device that allows you to control the first stage of sleep, when a person's consciousness is in the so-called hypnagogic state (the borderline state between reality and deep sleep).
Dormio is a dream manipulation device that helps to form individual dream pictures rather than being aware of them and influencing the natural processes of the subconscious. It cannot yet be considered as a tool for lucid dreams, but this method can be successfully used, say, for training, solving some problems, and so on.
Moreover, as the researchers at MIT assure, complete control over dreams is only a matter of time. And such control will allow solving many problems, primarily those associated with various mental illnesses of a person.
Photos from open sources
However, not all dream researchers were enthusiastic about the achievement of their American colleagues. In their opinion, an invasion of the holy of holies without a full understanding of what dreams are, can have the most sad consequences for a person, it is possible that for society as a whole.
It is no coincidence that in the practice of lucid dreaming, so much attention is paid to safety methods, and the same hay uses a unique system developed by many generations.
By the way, lucid dreaming gurus argue that dreams cannot be approached from the standpoint of modern science, which constantly wants not to understand God, but to grab him by the beard. It doesn't hurt to remember how it all ends (atomic bombs, epidemics bursting out of laboratories, widespread natural disasters, and so on).