SpaceX's Starship May Fly for Just $2 Million Per Mission, Elon Musk Says
The big spaceship-rocket duo will use just $900,000 of fuel per launch.
SAN FRANCISCO — Each flight of SpaceX's big Mars-colonizing spacecraft will have a very small price tag, if all goes according to plan.
The Starship system, which consists of a reusable 100-passenger spaceship stacked atop a huge reusable rocket known as Super Heavy, will use just $900,000 worth of propellant to get off Earth and into orbit, Elon Musk said here today (Nov. 5) at the first U.S. Air Force Space Pitch Day.
"If you consider operational costs, maybe it'll be like $2 million" out of SpaceX's pocket each time, Musk said during a conversation with Lt. Gen. John Thompson, commander of the Space and Missile Systems Center, Air Force Space Command, at Los Angeles Air Force Base.
"This is much less than even a tiny rocket," Musk added. "So, it's something that needs to be made."
During Space Pitch Day (which should be called Space Pitch Days, since it runs through tomorrow), companies try to sell Air Force brass on their space-related ideas. In keeping with this focus, Thompson mostly asked Musk about business stuff — how to spur innovation, how management and leadership styles shift as a company grows, and so on.
This may sound relatively dry to space geeks, but Musk injected some fun nuggets into the conversation. For example, the billionaire entrepreneur said he does "zero market research whatsoever," striving instead to create the Platonic ideal of a rocket or car. (Musk is also CEO of electric-vehicle maker Tesla.)
If he pulls that off, then "people will want to buy it," Musk said.
He also hyped Tesla's new pickup truck, saying that "it looks like an armored personnel carrier from the future," and announced that he had just finished watching the 1996 movie "Space Jam" (serially, during 15- to 20-minute morning workout stints on the treadmill).
Musk demurred when Thompson asked about his leadership qualities, saying he doesn't consider himself an expert on leadership. Thompson urged Musk not to "sell himself short" in this regard, teeing up a self-deprecating joke that the billionaire jumped on.
"That's true. There's plenty of others doing that," Musk said, referring to investors who are betting on the stock price of his companies (particularly Tesla) to fall.
Toward the end of the 40-minute conversation, Thompson gave Musk the floor to say anything he wanted to the audience of investors, engineers, entrepreneurs and military officials. The SpaceX founder and CEO took the opportunity to talk about something near and dear to his heart: the importance of fully and rapidly reusable orbital rockets.
This is the technological advance that will slash the cost of spaceflight by orders of magnitude, allowing humanity to become a truly spacefaring species, Musk has said repeatedly over the years.
"It's absolutely profound to have a reusable rocket," he said here today. "This is the holy grail."
SpaceX has been working to make this vision a reality, and the company has made considerable progress. SpaceX now routinely lands and reflies the first stages of its workhorse Falcon 9 rocket, and it's doing the same with the heavy-lift Falcon Heavy, which has three launches under its belt. The company is now also starting to recover and refly payload fairings, the protective nose cones that surround satellites during launch. (There is still work to do, however; for example, the second stage of the Falcon 9 and Falcon Heavy is still single-use hardware.)
Starship and Super Heavy fit well into this grand vision. Both vehicles (the spaceship, like the overall architecture, is known as Starship) will be fully reusable, and each individual craft will fly many times before it's retired, Musk has said.
These missions will be quite varied. Starship and Super Heavy are designed primarily to help humanity settle Mars, the moon and other deep-space destinations, but SpaceX wants the duo to take over all of the company's needs eventually. So, if all goes according to plan, Starship will also launch satellites (perhaps starting as early as 2021) and maybe even clean up space junk and ferry people on point-to-point trips around Earth, Musk has said.
Being able to do all of this for $2 million a pop would be revolutionary. That would be the cost of each mission for SpaceX, to be clear; we don't yet know how much the company will charge customers for a Starship mission (or "is charging," for Japanese billionaire Yusaku Maezawa has already booked a round-the-moon flight on the vehicle, with a target launch date of 2023).
But, for some perspective, SpaceX currently sells Falcon 9 and Falcon Heavy launches for $62 million and $90 million, respectively. And those prices are considerably lower than similar services offered by SpaceX's competitors.
Source www.space.com
It's time to worry. Planets switched to retrograde motion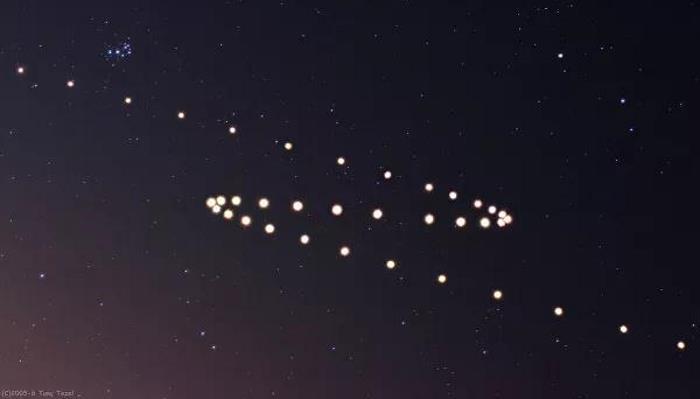 In May, Venus, Saturn and Jupiter become retrograde – they change the direction of motion in the celestial sphere. Previously, it was considered a bad omen. In fact, in the solar system there is only one real retrograde – Venus. But the discovery of retrograde exoplanets was a complete surprise.
Copernicus explained everything
Even in ancient times, people noticed that planets moving in the heavens sometimes behave strangely, loop. Most of the year they follow from west to east (if they are farther from the Sun than the Earth) and suddenly turn around, back down. The moment when this happens is called standing.In 1514, Nicolaus Copernicus proved that the Earth is not the center of the universe, but together with other planets revolves around the Sun. 
Each celestial body has its own orbit, and the retrograde movement that is visible to us is the result of their superposition. For example, Mars approaches the Earth every two years as closely as possible and, overtaking it, draws an s-shaped loop in the sky.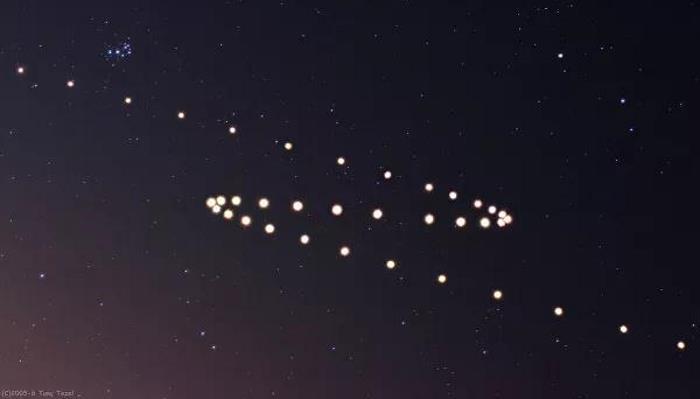 The path of Mars in the celestial sphere in the period from July 2005 to February 2006. It goes from west to east and at the moment of approaching the Earth makes a loop. For a couple of months his movement seems retrograde to us.
Venus and Uranus versus all
All planets in relation to the Earth for a short time move backward, but this is only an appearance. Real retrogrades do not physically rotate like the rest. In the solar system, it is only Venus. If we were above the north pole of Venus, we would see that it rotates clockwise around its axis. Earth and other planets are against.It is believed that planets form together with a star from one protoplanetary disk. In theory, their orbits should lie in the same plane, and the directions of rotation in the orbit and around the axis should coincide. Why Venus is not like this is not yet clear. 
Although scientists note its strong similarity with the Earth – these planets are even called twins. One of the explanations is that the processes occurring in the bowels and atmosphere have slowed the rotation of Venus so much that it stopped at some point, and then began to spin in another direction.
The distant ice giant Uranus also looks like a retrograde. It lies on its side relative to the plane of its orbit, and pecks down the north pole, which makes Uranus seem to rotate clockwise. But if you put it normally, it will become normal. Scientists believe that billions of years ago, Uranus collided with a large cosmic body and turned over in space. Another hypothesis is that in the past the planet had a massive system of rings that caused resonance, rocked it and deployed.
General rules apply to planetary moons. For example, the Earth rotates counterclockwise, and so does the Moon around the Earth. But one of the 13 moons of Neptune – Triton – is "against the coat." So, scientists conclude, Triton did not belong to Neptune, was an independent small body, until Neptune captured it from the Kuiper belt. By the way, Pluto, similar in composition to Triton, is also retrograde. In part, this contributed to its transfer to the category of dwarf planets.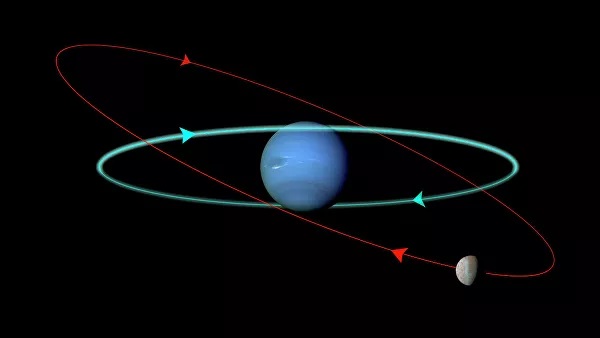 Anomalies of hot jupiters
This is what our system is completely devoid of – planets that would move in orbits against the rotation of the Sun. For a long time, astronomers believed that this should be everywhere. But in 2009, they discovered the first exoplanet with a retrograde orbit at the star WASP-17 in the constellation Scorpio.WASP-17 b is the largest and least dense exoplanet known. Such gas giants are called hot jupiters.
Its retrograde intrigues scientists. Smadar Naoz from the Center for Interdisciplinary Research in Astrophysics at Northwestern University ( USA ) proposed a possible mechanism: the mutual influence of giant planets during migration closer to a star or a brown dwarf. But its implementation requires the coincidence of too many conditions, and this is unlikely. Nevertheless, the astrophysicist put forward a bold hypothesis that such retrograde jupiters are not uncommon – a quarter among those observed. However, the existence of the hot Jupiters themselves is still waiting for its explanation.
A space object that changes the concept of the Universe is discovered: An unthinkable ancient galaxy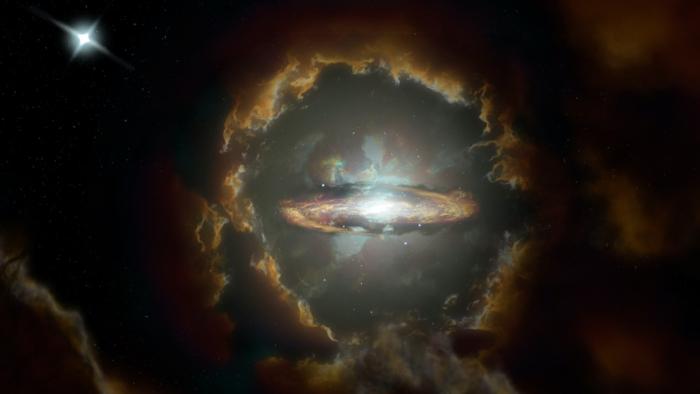 Scientists at the Institute for Astronomy of the Max Planck Society in the UK announced the discovery of the oldest massive galaxy DLA0817g, which arose just 1.5 billion years after the Big Bang. It has a disk, which can change astronomers' ideas about the mechanisms of galaxy formation. An article by astronomers is published in the journal Nature.
Researchers discovered the galaxy using the ALMA (Atacama Large Millimeter Array) radio telescope complex. This ancient object was named Wolf Disc – in honor of the astronomer Arthur Wolf. It has become the farthest spinning-disk galaxy of all detected so far, and its cosmological redshift is 4.26. 
The light from it flew 12.2 billion years, but due to the expansion of the Universe, the galaxy is currently at a distance of 24.4 billion light years. The rotation occurs at a speed of 272 kilometers per second, which is comparable to the rotation speed of the Milky Way.
According to modern models, massive galaxies are formed from the mergers of smaller mass galaxies and clusters of hot gas. These collisions prevent the formation of disks characteristic of the Universe of this age. 
Therefore, the existence of the Wolf Disc will force astronomers to reconsider the mechanisms of the appearance of such space objects. DLA0817g probably accumulated cold gas, but the question of how he managed to maintain a stable disk with such a large mass remains open.
Scientists also found that the star formation rate in the Wolf Disk is ten times higher than the star formation rate in the Milky Way. According to astronomers, he was one of the most productive galaxies in the early Universe.
Where can people live on Mars?
Let's imagine for a moment that scientists were able to send people to Mars. But what will they do there? Mars is not the most friendly planet for life. There is at least no oxygen, not to mention cosmic radiation, from which the atmosphere protects us on Earth, but it does not exist on the Red Planet. In fact, the question of how representatives of our species can survive in the hostile environment of distant worlds has long been of concern to scientists.
So, researchers believe that you can survive in the harsh Martian environment deep beneath Martian soil. Since scientists recently obtained evidence that Mars is a seismically active planet, there is a network of large underground tunnels that formed as a result of thousands of years of volcanic activity.
These tunnels, or, as they are called, lava tubes, remained after the fast-flowing lava burned through the Martian soil.
Lava tubes – cavities in lava flows, elongated like corridors. Such channels are obtained by uneven cooling of the lava flowing from the slopes of the volcano.
What threatens future Martians?
Space, as you know, is not a suitable place for life forms such as Homo Sapiens. The harsh space environment, penetrated by radiation, in the literal sense of the word destroys all living things. Even tardigrades are microscopic animals that can survive in the most extreme conditions. Back in 2007, researchers found that these "water bears" withstand the short-term effects of extremely low temperatures, cosmic radiation and an almost complete vacuum. Agree, this is amazing. But even they cannot be in outer space for a long time. What can we say about you and me.
And yet, we have created technologies with which you can go into the Earth's orbit and even its moon. In theory, we are close to interplanetary flights, and I think it is no secret that the governments of many countries plan to send a man to Mars. But what do we have in practice?
Our regular readers are probably aware that the biggest problem for future space travelers is space radiation. In a previous article, I said that the results of scientific research have shown that prolonged exposure to space has a devastating effect on the brain.
It turns out that if the flight to the Red Planet takes about 7 months, then people with severe brain damage can land on Mars and, most likely, they will not even understand where they are. We note that today there is no solution to this problem.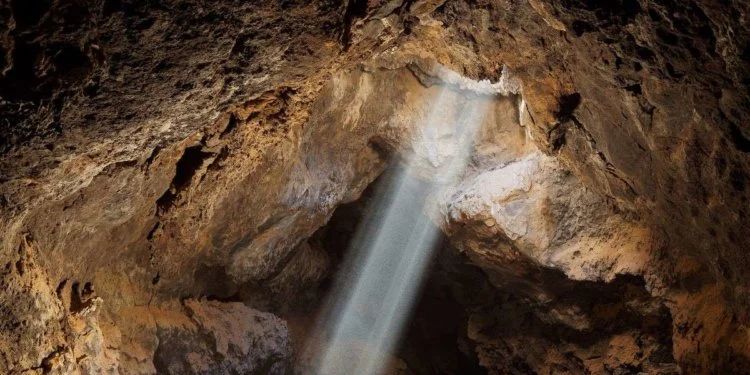 Life on Mars
So, given all the available knowledge about Mars, the only more or less safe habitat for humans are underground tunnels or lava tubes. According to astrophysicist Antonio Paris and his team, which has been researching and assessing the safety of Martian lava pipes, sheltering future colonists in deep underground tunnels can significantly reduce exposure to hazardous cosmic radiation. Moreover, the researchers are convinced that the "Greek plain" of Hellas Planitius is the best place to land.
The fact is that less cosmic and solar radiation falls on this part of Mars than on most of the rest of the planet's surface. According to Antonio Paris, sheltering astronauts in deep lava tubes can reduce its impact even more, thereby ensuring the colonists survival. But how to measure the level of radiation in the lava tubes on Mars?
This is where knowledge of lava tubes on Earth comes in handy – by measuring their external and internal radiation levels, Paris got a general idea of ​​whether the structure of lava tubes can reduce the effects of cosmic radiation. The results of the study are published in the journal of the Washington Academy of Sciences.
"Lava tubes can help in the study of Martian geology and geomorphology, and also potentially help to find any evidence of the development of microbial life in the early stages of the natural history of Mars," Paris writes in his twitter.
So, lava tubes may very well become our new home on another planet. Agree, the prospect sounds so-so. Surely everyone remembers horror films about cave dwellers and other troubles that can happen there (for example, in the movie "Descent" or the TV series "LOST"), but given the fact that we may not have another option – life in lava tubes – this is far from the worst that awaits a person on other planets.