Sounds and Whispers — What You Need To Know About Poltergeist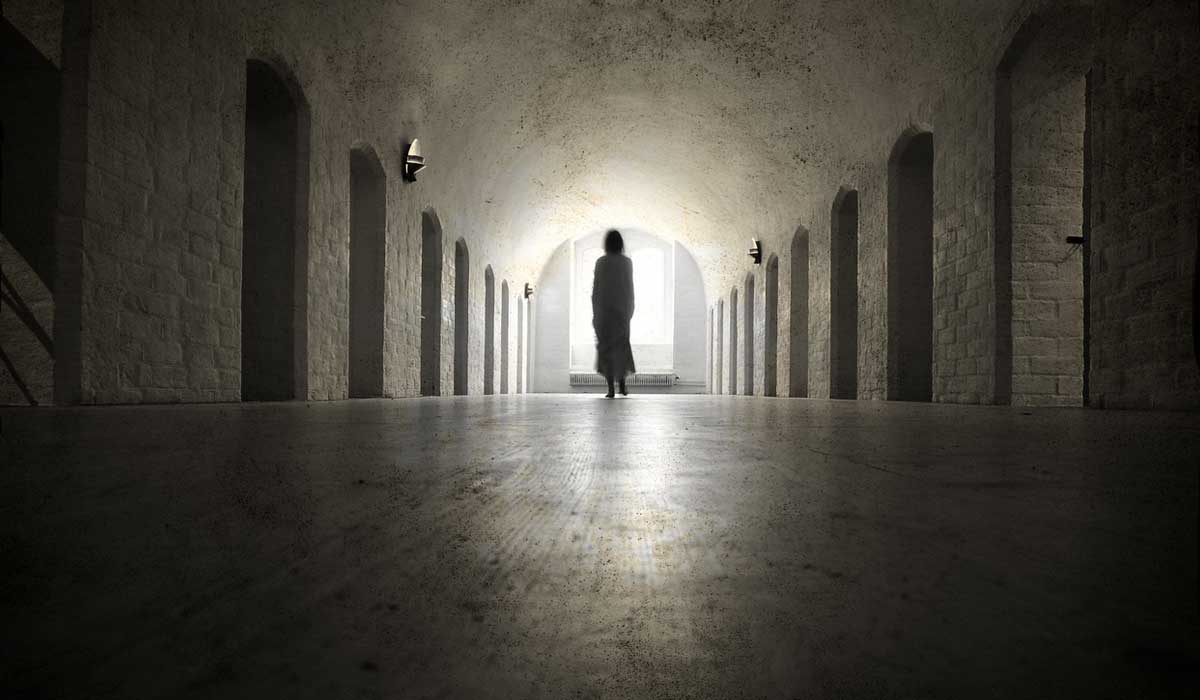 The expression poltergeist comes from the combining of two German words: poltern (crash) and geist (spirit or ghost). So in other words, a noisy or unruly ghost or soul. Although less common than conventional hauntings, reports of poltergeist activity dates back to the first century. In contemporary times the phenomenon has generated several major films and television programs .
So with this in mind, here are the eight main things that you need to know about poltergeists.
1. Parapsychologists can not agree on what they are
Some parapsychologists see poltergeists as a sort of ghost or supernatural entity that are accountable for physical and psychological disturbance. Other people think that such activity originates from"unknown energy" associated with a living individual or a place. Sceptics, on the other hand, favor ordinary explanations like attention seeking, pranks and trickery.
2. Poltergeists often favor women to men
A person-focused poltergeist tends to (although not necessarily ) involve a female adolescent who's experiencing emotional turmoil when the activity begins. That said however, not all so called"focal agents" are teens. Indeed, William G. Roll, a pioneer in poltergeist research, discovered that the age of people reporting encounters of poltergeist activity ranged from eight to 78 years.
3. Some of the best poltergeists are thought to be fakes
In 1967, in a lawyer's office at Rosenheim, Germany odd things started to occur in the presence of the 19 year old secretary Annemarie Schaberl. Paintings and overhead light fittings started swinging, while fluorescent tubes unscrewed themselves and massive spikes in electrical activity occurred. The speaking clock was also called multiple times per minute and furniture was moved. The authorities, utility company officials, physicists and parapsychologist Hans Bender investigated with no explanation. However, many think it was a bogus — all because of concealed nylon threads — particularly given that the incidents stopped when Schaberl left the company in early 1968.
4. Poltergeists like to mess with your stuff
Poltergeist activity usually starts with minor isolated episodes . This may include unexplained sounds or familiar objects like your keys or your telephone moving from their usual place. However, while poltergeist activity is normally short lived — manifestations typically lasting around five months — several instances have persisted for many years.
The Chilliwack poltergeist in Canada, for example was active for just two months between 1951 to 1952. During this time period the Poltergeist produced violent and loud hammerings on walls accompanied by occasional flying objects. The Brother Doli Case, on the other hand, included a range of phenomena — stains, carvings of images and Welsh words, normally of a religious nature — and those persisted for many years.
5. Experts are still undecided regarding the Enfield poltergeist
Among the most well-known poltergeist cases to happen in the UK involved the Hodgson Family, and their newly occupied council house in Enfield, North London. Between 1977 and 1979 it had been the scene of demonic voices, things moving without explanation, levitation and odd sounds. Events focused on the two teenage daughters Margaret and Janet.
A number of trustworthy witnesses observed phenomena — these witnesses included a police constable, a press photographer and researchers from the Society for Psychical. While researchers did discover some evidence of pranks and fakery, it was considered that a number of the poltergeist episodes were genuine.
6. Some believe that psychological stress can cause activity
Some ghost hunters and paranormals suggest that poltergeists are in fact the emotions of troubled individuals — built up during times of stress.
This concept, called Spontaneous Recurring Psychokinesis suggests this built-up stress then unconsciously projects outwards in the kind of emotional energy, which impacts the physical surroundings and creates the phenomena attributed to poltergeists. However, there's not much evidence to support that idea.
7. Others think they are souls of the deceased
A lot of people think that spirits of the dead are responsible for poltergeist activity. This is believed to be because individuals who experience them perceive an underlying intelligence and purposeful communication with an otherworldly being. This view proposes a disembodied consciousness — or soul — survives bodily death. But there also isn't any compelling scientific evidence to support this opinion .
8. However, sceptics put a lot of it down to misinterpretation
Misinterpretation is likely to happen when people think that a place is haunted and they're searching for signs to verify that. This way, a lot of poltergeist activity can actually result from inaccurate perception of natural phenomena. Just take the case of the women haunted with a ticking clock, it had been actually found that the sound was created by a tiny insect. Other instances like"the curse of the spinning Egyptian" — an Egyptian statue at a Manchester museum seemed to turn itself during the day — have both been explained by physical elements like minor seismic activity, underground streams and even rainfall patterns.
Trailer for paranormal documentary 'Hunt For The Skinwalker' released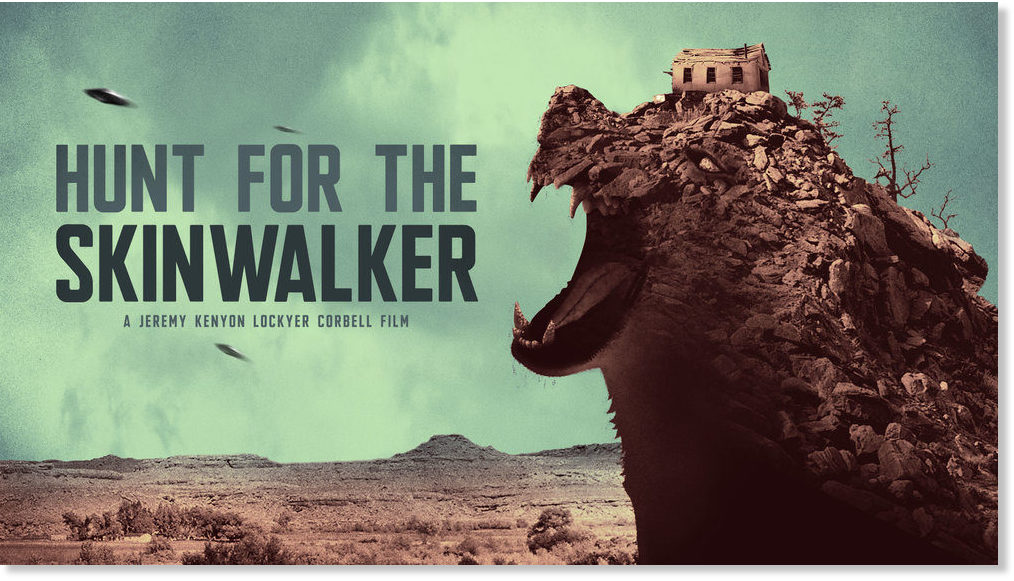 "Nobody knows what we're dealing with…" The Orchard has released a trailer for a creepy documentary titled Hunt for the Skinwalker, made by filmmaker Jeremy Kenyon Lockyer Corbell.
This doc film is about the "most intensive" scientific study of a UFO and paranormal hotspot in human history, a place in Utah known as Skinwalker Ranch.
A scientific study first began in 1996, including "PhD-level investigators". Additionally, there's a rumored secret government-funded investigation looking into whether or not there's anything to actually be found out there. "The shroud of mystery hanging above Skinwalker Ranch and the Uintah Basin has fascinated director Jeremy Corbell for years. He finally journeyed to the property to interview eyewitnesses – including the new owner of the ranch – and uncover rare, previously unreleased recordings."
This looks like an unsettling paranormal documentary, but I also can't really tell if it's all fake and being sold to us like The Blair Witch Project. If you're into UFOs and aliens, you should check out this.
Here's the official trailer (+ poster) for Jeremy Corbell's Hunt for the Skinwalker, direct from YouTube:
The Montauk Project Is Yet Another Proof The Government Achieved Time Travel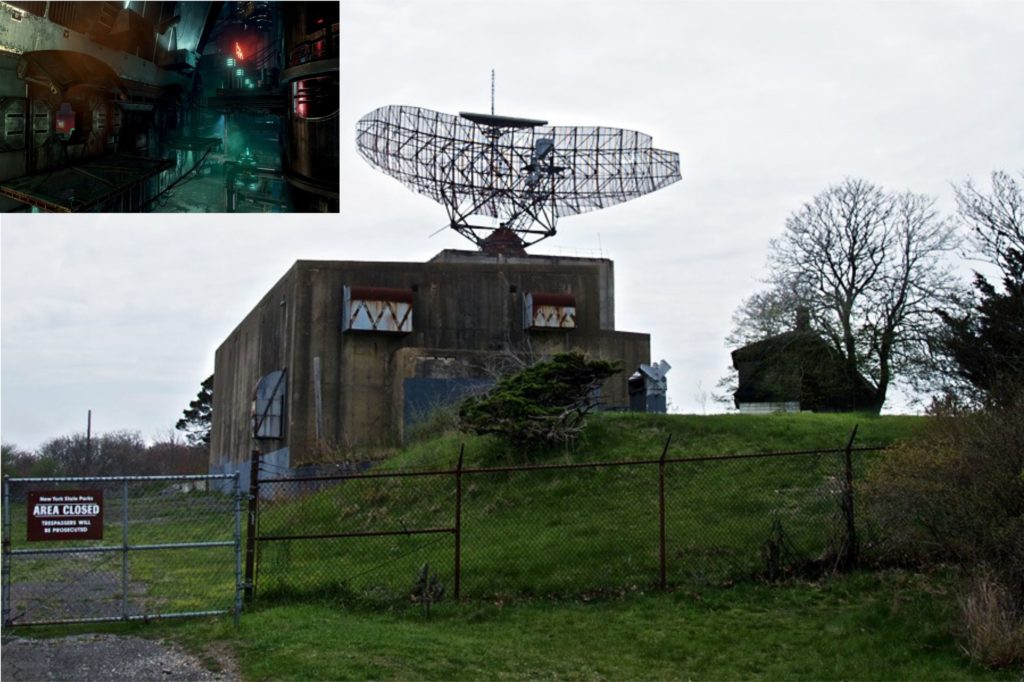 Proceeding from the Philadelphia Experiment, the military supposedly carried yet another secret program at the Camp Hero Air Force base on Long Island, known as the Montauk Project.
The program involved different studies, such as psychotronics, black hole simulations, and weather control. In order to perform experiments, it worked with a shadow company, the Brookhaven Institute, along with the government's cooperation.
According to their website, this company examines a plethora of studies regarding nuclear and high energy physics, superconducting magnets and condenses matter physics.
Along with the unit of energy, the company further attributes for multiple thriving discoveries and inventions.
Their bad side is that they suffer from many lawsuits over radiation and contamination. Radiation doesn't affect only its employees but for the surrounding environment too.
Preston Nichols is a man who claims he worked on the experiments that took place in the Brookhaven Institute.
According to him, abundant psychic research was conducted on excellent mental minds and children as well.
Some experiments successfully performed the materialization of objects, teleportation and creation of black holes.
Duncan Cameron was a person whose statement as a psychic purported to reveal the evil nature of the experiments.
Many believed he is, in fact, the brother of Al Bielek who said he achieved to travel through time in the Philadelphia Experiment. During his period in the Montauk Project, Cameron underwent tests in the Montauk Chair.
The Montauk Chair is a consciousness augmentation object where he could obtain a secured time loop between the Montauk Project and the Philadelphia Experiment.
In collaboration with Nichols, Cameron worked on a project so-called The Seeing Eye. He used his psychic abilities and a lock of a person's hair to directly enter his mind and affect his thought.
The project came to an end on August 12, 1983 – precisely 40 years following the Philadelphia Experiment.
Cameron's psychic capabilities freed an abnormality which devastated much of the base. Therefore, the military slowly decided to finish up the project.
The ones who participated in the Montauk Project were later said to have been brainwashed. However, many of them claim they regained their memory after some time.
Philadelphia Experiment: The Government Achieved Time Travel During WWII
During the World War II, there were conducted many infamous Nazi experiments involving weapon technology. The US also carried out its own fair proportion of wartime tactics. Did they achieve time travel through the so-called Philadelphia experiment among the rest of the weird attempts? Let's find out.
One of the strangest stories suggests that the Navy allegedly conducted an attempt to build up technology that could make a whole ship to disappear.
However, these bizarre experiments brought some unintentional results which led to an end of the project.
Nobody knew the specific details about it until a man who was allegedly part of it decided to speak up.
The Philadelphia experiment.
The main role in the whole story of this experiment plays a man named Al Bielek.
Many people didn't believe his account suggesting it's absurd, while there is a fair share of people who actually thought he might be telling the truth behind the secret government operations.
In the late 1930s, according to the Bielek, the US Navy was developing a project based on electromagnetism. Their aim was to produce an invisibility wrap for its warships.
Nearly at the same time, Bielek alleged that Einstein was working on a mission of camouflaging ships by covering them with electromagnetic coils in order to evade the magnetic mines of the Nazi.
Supposedly, Nikola Telsa practiced this type of technology and wanted to lay it down on this particular experiment.
Allegedly, he did succeed but only on a small boat. When it came to larger ships, his attempts weren't prosperous so he backed out and handed the project to Dr. John von Neumann.
Dr. Von Neumann at some point managed to succeed in making a whole ship invisible for a short time in his first attempt. The ship name was USS Eldridge and it was a Cannon-class destroyer escort.
Bielek assures that Tesla's technology called Zero Time Reference Generator helped the experiment to attain a good outcome.
This device apparently bolts to the Earth' magnetic fields and serves as a cosmological connector to the electromagnetic fields at the center of the galaxy.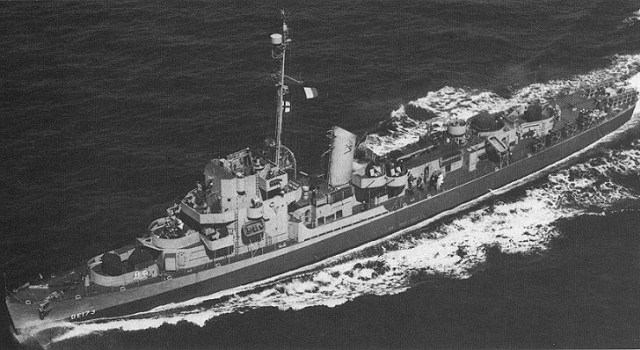 Bielek also stated that Tesla gave Von Neumann a mysterious notice of the possible negative consequences of the experiment. Regardless of this warning, he continued the project.
On August 12, 1943, the US Navy conducted their second test. After they veiled it with a "green, ozone-laden haze", the ship allegedly vanished for a few hours during which it traveled through time to eventually reappear again.
At the time it returned, some sailors were very sick, some engulfed in flames and the others molecularly fused with the ship.
Bielek said he and his brother also happened to be aboard the ship. However, they managed to jump during the time twist and resided in 1983 on Montauk, Long Island. In this place, a government facility was conducting another time travel experiment as well.
Bielek explained his own version of the story of how time travel is possible using Tesla' technology.
He said that the Zero Time Generator helped the ship come back to its primary location. Moreover, Bielek explained how our reality is five-dimensional in which the time is the fourth and the fifth dimension.
He added that every human being has a set of locks that fasten those dimensions in a period of time. However, the Philadelphia experiment broke those time references.