Recently, the famous ufologist and paranormal researcher Nick Redfern (Nick Redfern) expressed his opinion on cryptozoology.
He says:
"Cryptozoology is actually considered a discipline that deals with the study and search of animals unfamiliar with science. However, I have to say that I prefer the name Monster Hunting, because to me, a word like cryptozoology seems too incomprehensible.
I am sure that most people, if you ask them what cryptozoology is, will have no idea. But if you tell them "monster hunting," people understand what it's all about. "
According to Lauren Coleman, director of the International Museum of Cryptozoology in Portland, "Cryptozoology" literally means the study of hidden and not yet discovered animal species.
It is estimated that 1.8 million species of living creatures on planet Earth are now known to humans, while their total number is estimated to be around 7 million (!).
Therefore, while cryptozoology is often ridiculed as pseudoscience, it is, in fact, a necessary and very important area.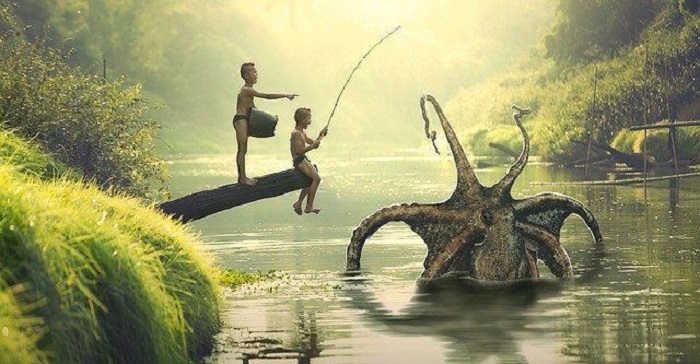 However, if you look at those creatures that cryptologists often research, it turns out that they are not really animals. Or, at least, they are not animals to the extent that we refer to the term.
For example, Yeti, Bigfoot, Yowie and others. Most Yeti researchers will say that these creatures are unknown species of large primates or have survived to this day by disappearing humanoid monkeys. But things get complicated when there are stories of Yeti in which these creatures behave much differently than familiar animals.
There are many reports that the Yeti have been observed in close proximity to UFOs. There are also many stories in which people who were too close to the Yeti experienced strange feelings of disorientation and fear, and they seemed to be controlled by these Yeti.
There are even stories where the Yeti had other "superpowers". For example, after meeting with them, some eyewitnesses experienced "wasted time syndrome". That is, some events were not in their memory and they did not remember any of what happened to them.
Some Yeti researchers believe that they are able to isolate and control infrasound, and that it can affect humans. Low-frequency sounds are unfavorable to the human nervous system.
In a February 27, 2019 in article on the Exemplore site, researcher Dermal Rozan wrote that they could emit sound waves.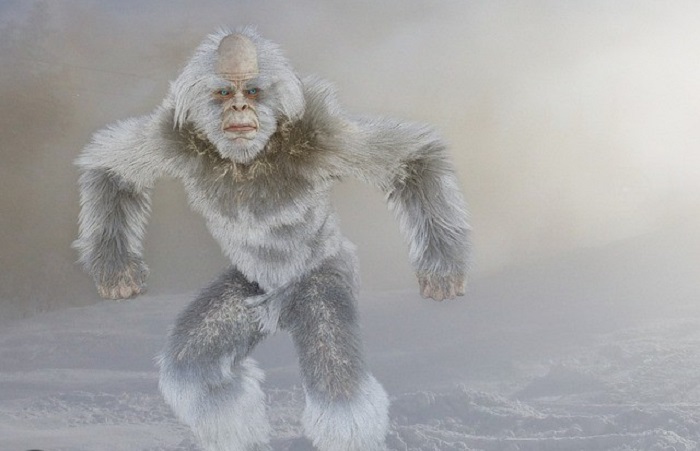 There are stories of eyewitnesses who saw the Yeti literally disappear in the bright light. Not all of these stories are so widespread. Against the backdrop of the total mass of messages, they are a minority, but they exist and cannot be thrown away simply because they do not fit into the general concept.
If the Yeti are mere primates not yet discovered by science, then they should not associate with strange flashes or UFOs, sound waves, etc. After all, not all known large humanoid monkeys, such as gorillas or chimpanzees, have been seen in these situations. If Yeti is just a monkey, then it will act like a monkey.
Another object of cryptozoology is Dogman. In the images, he is often portrayed as a werewolf and almost always described as a wolf walking vertically on both hind legs.
Eyewitness reports indicate that very often the Dogmen were seen near some ancient religious buildings, such as mounds, as well as near intersections, cemeteries or old bridges. All these places have traditionally been associated with supernatural and paranormal phenomena.
If Dogmen are any real animals, what is the reason for them to live only on ancient mounds and bridges?
Cryptologists are also interested in so-called lake monsters. The most famous of them is Nessie from the Scottish lake Loch Ness. Many Nessie seekers base their arguments on a scientific basis.
They think Nessie is a dinosaur that has survived to this day, or is another unknown animal. But if we look at Nessie's extensive research history, it turns out that Nessie is often associated with supernatural phenomena.
For example, renowned researcher Ted Holiday regularly complained that, during his attempts to film Nessie with a camera or take a picture, his equipment had collapsed at the most crucial moments. If he had managed to take pictures, then they were damaged.
Other Nessie researchers, at the most important moments, regularly began to experience strange discomfort.
The famous occultist Alistair Crowley owned privately the Boleskin House (now burnt down) on the shores of Loch Ness. It is alleged that he performed various magical rituals there.
UFOs are often seen above the lake itself, and in the 1970s, Ted Holiday met up with Men in Black near Loch Ness.
Do you find that all these creatures are probably not animals that have not yet been discovered by scientists, but are something supernatural? Should they be excluded from cryptozoology?
Yes… if cryptozoology is thought to be concerned only with the search for unexplored true flesh and blood animals.
And with Dogman, Yeti, etc., researchers must deal with another field of action – the occult and the paranormal.