Skilled Army Remote Viewer Reveals Details About The ET Presence On Earth
IN BRIEF
The Facts:Lyn Buchanan, one of the STARGATE army remote viewers, claims, as multiple others within the program have, that he was tasked to find out information on extraterrestrial groups that were/are visiting the planet.
Reflect On:Why is the success and validity of remote viewing and parapsychology often ridiculed? Why are the most successful remote viewers within the program all relaying to humanity that we're not alone?
For anybody who's looked into the Remote Viewing programs that were (and probably still are) in operation within several governments around the world, it's very easy to become awe struck with regards to the validity of these programs, despite the fact that they've received a lot of criticism from skeptics. One merely has to look at the facts to get a good picture of just how successful, accurate, and useful these programs were, and again, probably still are. Here is a great quote from Dr. Jessica Utts, the Chair of the Department of Statistics at the University of California, Irvine and a professor there since 2008.
"What convinced me was just the evidence, the accumulating evidence as I worked in this field and I got to see more and more of the evidence. I visited the laboratories, even beyond where I was working to see what they were doing and I could see that they had really tight controls…and so I got convinced by the good science that I saw being done. And in fact I will say as a statistician I've consulted in a lot of different areas of science; the methodology and the controls on these experiments than any other area of of science where I've worked." (source)
Such an eye opening and revealing quote, and a fact that needs to be emphasized because when it comes to remote viewing, it conflicts with so many people's belief systems, including many within the fields of academia. Thus, it is often brushed off as 'pseudoscience' without any proper investigation or inquiry. This is odd, given the fact that multiple governments have admitted to studying remote viewing, and other phenomena that falls under the umbrella of parapsychology.
What is remote viewing? It's an ability that allows the 'viewer' to be able to describe a remote geographical location up to several hundred thousand kilometres away (even more) from their physical location — one that they have never been to.
Here's another great quote from the declassified literature in 1995 from the Central Intelligence Agency (CIA) archives, from scientist and co-founder of Stanford's remote viewing program, Harold E. Puthoff:
"To summarize, over the years, the back-and-forth criticism of protocols, refinement of methods, and successful replication of this type of remote viewing in independent laboratories has yielded considerable scientific evidence for the reality of the [remote viewing] phenomenon. Adding to the strength of these results was the discovery that a growing number of individuals could be found to demonstrate high-quality remote viewing, often to their own surprise. . . . The development of this capability at SRI has evolved to the point where visiting CIA personnel with no previous exposure to such concepts have performed well under controlled laboratory conditions." (source)
Multiple viewers were used with exceptional skills inside of this program, which was known as the STARGATE program. One of them was Lyn Buchanan, a veteran and an Army Remote viewer who worked inside of the program. His status within the program has been verified by the declassified literature that was released on the program in 1995.
Here is an example within the literature. Although there are many, I chose this one because it also mentions the professor I quoted above, Jessica Utts.
The document mentions Utts' responsibility with regards to conducting a review of the remote viewing research. It also mentions a program that aired featuring many people from within the program, like Lyn Buchanan, but obviously does not mention all of them as there were many.
One common theme among several army remote viewers, like Ingo Swann and Pat Price, names that are also found throughout the de-classified STARGATE literature, is extraterrestrial.
I recently came across an interview with Lyn Buchanan, and according to him:
"After the military I was asked by a branch of the government to do a paper, a study paper to compare and contrast ET psychic ability to human psychic ability. The study that I did was because I was given access to many of the things that never made it into project grudge or the blue book or anything like that because they couldn't be denied. So anyway, in studying these, I found out that we can take the ET's of all different kinds and species and all that and put them into four main categories. We've got those who are more psychic than us and those that are less psychic than us. In each of those two categories we've got friendly to us and unfriendly to us, the unfriendly non-psychic ones tend to not come here. They don't like us, they don't want to be around us. The non-psychic friendly ones come here for trade. The psychic friendly ones actually want to help us develop our abilities and become stronger at it. And the unfriendly psychic ones want us wiped off the planet, they want us dead, period, no questions asked."
He also mentions extraterrestrial bases that are on Earth, and he says there are approximately five. He mentions that they are all inside of mountains and that at some of these bases humans are working with these extraterrestrials in various ways. He is not the only viewer to mention these bases and extraterrestrials, as Ingo Swann told many fascinating stories in his book, Penetration: The Question of Extraterrestrial and Human Telepathy. Furthermore, Joseph Mcmoneagle was another individual who had experience in remote viewing an extraterrestrial presence.
Then, there is Pat Price, who, along with Ingo Swann, is described as one of SRI's most successful viewers, as his sessions were extremely accurate.
Legendary UFO researcher Timothy Good tells the story quite well in his book, Unearthly Disclosure:
According to Captain Frederick H. Atwater, a retired US Army officer also involved at the time in highly classified 'remote viewing' experiments for the CIA and the Defense Intelligence Agency, as well as for the Army's Intelligence and Security Command, Price had remotely viewed four alien bases on Earth, one of which was located under Mount Ziel, Northern Territory. Mount Ziel lies some 80 miles west-northwest of Pine Gap. Price believed the base contained a mixture of 'personnel' from the other bases, one purpose being to 'transport new recruits, with an overall monitoring function'. The other bases were said to be under Mount Perdido in the Pyrenees, Mount Inyangani in Zimbabwe, and, coincidentally, in Alaska under Mount Hayes. Price described the occupants as 'looking like homo sapiens, except for the lungs, heart, blood and eyes.'
Lord Admiral Hill-Norton, Former Chief of Defence Staff, 5 Star Admiral of the Royal Navy, and Chairman of the NATO military committee, wrote the forward to the book by Good. Here's a great quote from him:
"There are objects in our atmosphere which are technically miles in advance of anything we can deploy, that we have no means of stopping them coming here … [and] that there is a serious possibility that we are being visited and have been visited for many years by people from outer space, from other civilizations. That it behooves us, in case some of these people in the future or now should turn hostile, to find out who they are, where they come from, and what they want. This should be the subject of rigorous scientific investigation and not the subject of 'rubishing' by tabloid newspapers." (source)
Bellow is a screenshot of the first page of a document from 1979, which wasn't approved for release until after the year 2000. The document is written by Atwater, and you can scroll down to the bottom and see that yourself. I thought I should post it here because it mentions Price and it's very interesting, although you can't make out all of it because some is blanked out. However, you can see how useful Mr. Price was to the CIA, and how interesting findings were not shared. His story regarding the alien bases is one example of many that corroborates other stories from many viewers like Buchanan and Ingo Swan (both of whom were mentioned above). They're also mentioned on the second page of the document below.
If you pay a visit to the CIA's electronic reading room and type in any of the names I've mentioned in this article, you will find a plethora of articles.
Being a UFO researcher for a very long time, what's interesting to me is that the comments remote viewers make about ET presence corroborates with a lot of other information in the field. The success of the remote viewing alone is why it's even more intriguing.
Discussing Remote Viewing & The Moon
Joe and I recently sat down and went a lot deeper into remote viewing and how it relates to the extraterrestrial phenomenon. Below is a clip from our hour discussion on the topic during our 3 hour broadcast of The Collective Evolution Show. Check out the clip below, and if you want to watch the entire broadcast you can sign up for CETV.
The Takeaway
Human ability and capability expands far beyond what is presently known. There are concepts regarding our reality and facts about the human experience that are still being revealed. We are literally living in apocalyptic times. 'Apocalypse' (ἀποκάλυψις) is a Greek word meaning 'revelation,'"an unveiling or unfolding of things not previously known and which could not be known apart from the unveiling.' (source) In today's day and age, no matter how much evidence and empirical data supports a phenomenon, and no matter how obvious it may seem, if it conflicts with long held collective belief systems, it will always be rejected simply based on the implications it could have. This process of revelation is happening now, and although it's slow and gradual, it has been accelerating.
We are living in very exciting times.
The US Navy Confirms multiple videos of UFOs are real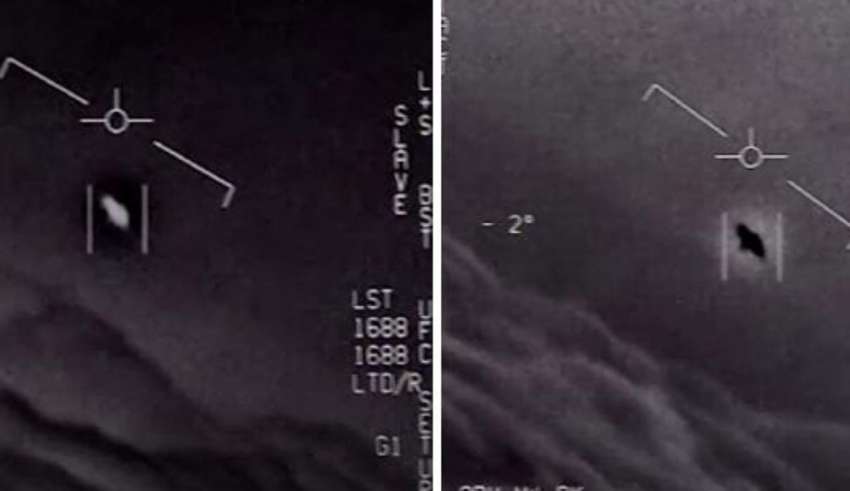 It is already a fact, the "great revelation" will take place very soon, possibly in the last months of this year. Since a video of the US Department of Defense was released in 2017, in which the persecution between fighter jets with a UFO could be seen, there has been a controversy on the subject. But it seems that now culminates with what we already knew: For the first time, the US Navy. UU. He has acknowledged that the three UFO videos published by the New York Times are "unidentified" real objects.
"The Navy believes that the phenomena contained/represented in those three videos are not identified," Joseph Gradisher, a spokesman for the US Navy, told The Black Vault, a website dedicated to declassified government documents.
Gardisher added that the terminology of 'unidentified aerial phenomena' is used because it provides the basic descriptor for sightings/observations of unauthorized/unidentified aircraft/objects that have been observed entering/operating in the airspace of several controlled training camps by the military. The statement has been corroborated with other media.
The videos in question, known as "FLIR1", "Gimbal" and "GoFast" , were originally published by the New York Times and To The Stars Academy of Arts & Science, the organization founded by Tom DeLonge, known for being the ex-vocalist and guitarist in the popular punk band Blink 182. In December 2017, Fox News reported that the Pentagon had secretly established a program to investigate UFOsat the request of former Senator Harry Reid. The first video of the unidentified object was recorded on November 14, 2004, by the camera of an F / A-18 Hornet fighter. The second video corresponds to January 21, 2015 and shows another aerial vehicle with the pilots commenting on its origin. The third video was also recorded on January 21, 2015, but it is not clear whether it is the same or different object.
Luis Elizondo, the former head of the so-called Advanced Pentagon Aerospace Threat Identification Program, said earlier that people should be aware of the comments the government is making on UFOs.
"What the pilots found that day was able to act in a way that defied all logic and our current understanding of aerodynamics," Elizondo wrote in an article for Fox News about the 2004 meeting of US Navy pilots. . UU. who witnessed the object off the coast of San Diego. "In addition, beyond what the pilots saw, the technological feat they found was verified by the impressive Aegis SPY-1 radar, the most important system in the United States at that time, and even camera images of the fighters and systems of sound of submarines that accompany the aircraft carrier. "
Earlier this year, the U.S. Navy issued new classified guidelines on how to report such cases in response to unknown and advanced aircraft flying to or near attack groups of the Navy or other sensitive military installations and formations. The Department of Defense also informed the Vice President of the Senate Intelligence Committee, Mark Warner, in June, along with two other senators, as part of what appeared to be an intention to inform politicians about naval meetings with unidentified airplanes.
For his part, President Donald Trump said he was informed about sightings of unidentified flying objects by Navy pilots, but he was skeptical about the existence of UFOs.
The theoretical physicist Michio Kaku also thinks
And the last to pronounce on the subject has been the renowned American theoretical physicist Michio Kaku. During the ufology Congress in Barcelona this weekend, Kaku said the recently declassified videos recorded by US Navy pilots. on the east coast in 2015, they have helped scientists by providing test capacity and previously unknown metrics on UFOs.
"Now we know that they fly between Mach 5 and Mach 20, five to 20 times the speed of sound ," Kaku said. "We know that they zigzag so fast that any pilot would be crushed by centrifugal force. That they have no escape that we can see. "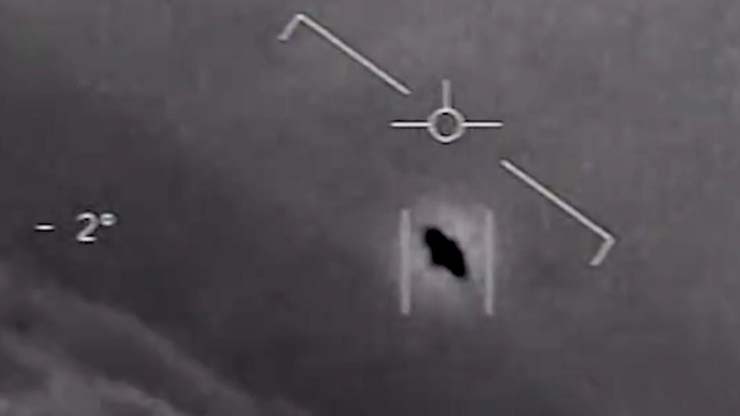 The physicist added that the explanations generally used for UFO sightings are meteorites, weather balloons, even the planet Venus, but in this case they cannot explain what can be seen clearly , which leads to any of the two possible conclusions: They are of human origin, and represent such advanced technology that even leading scientists are baffled by it. Or, they are of extraterrestrial origin.
After all, he said, the universe is 13.8 billion years old, while earth science was born just 300 years ago. In any of the 4,000 newly discovered exoplanets, where life as we know it could exist, extraterrestrial civilizations may have had much more time to advance their scientific and technological skills. In any case, for Kaku the videos are a turning point, since before their revelation the believers had to prove that these objects were of an intelligent race in outer space. Now it is the government that has to prove that they are not of intelligent beings in outer space. And in case they are of extraterrestrial origin, the physicist warned that the pilots of those could be cyber or robotic.
Without a doubt with the statement of the US Navy. A new chapter opens in this controversial story about UFOs and military pilots. But everything seems to indicate that we are facing an imminent revelation that will change our life as we know it.
Are you ready to learn the truth?
6 Stories Of Alien Abduction That Will Make You Want To Believe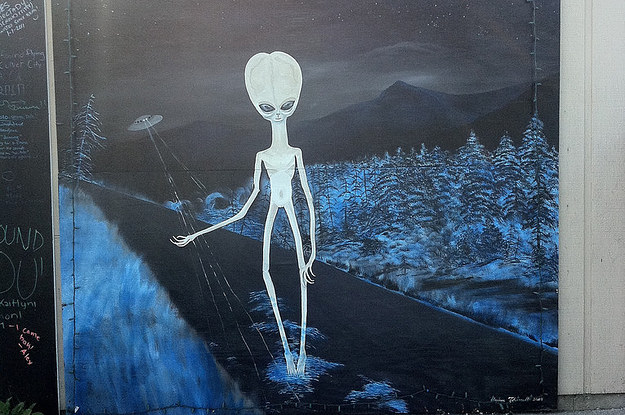 1. Antônio Vilas-Boas (1957), who claimed to have had sex with a female alien.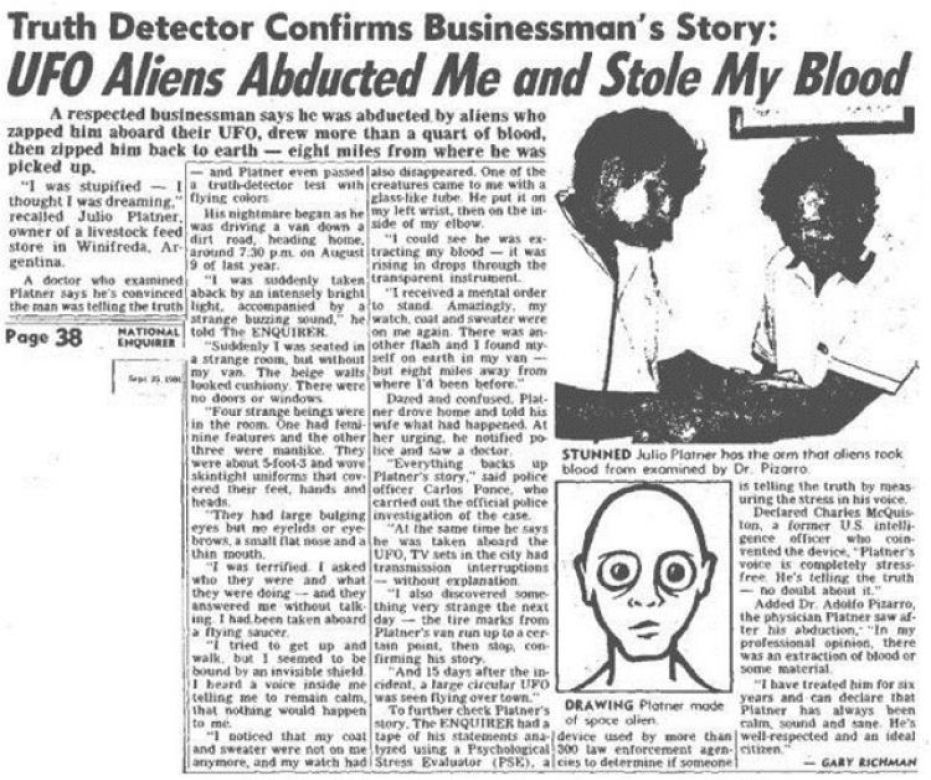 Vilas-Boas was a Brazilian farmer who claimed to have been abducted by aliens in 1957, while working in his fields at night. He said that he was captured by four 5-foot-tall humanoids wearing gray overalls and helmets, who took them aboard their egg-shaped craft. He claimed that, while aboard the craft, the aliens took blood samples from his chin. Later, he said, he had intercourse with a female alien, whom he described as having blue eyes, long white hair, and bright red pubic and underarm hair. He believed that the female alien had used him for impregnation, and would raise their offspring alone in space. When he was returned to his farm, Vilas-Boas said four Earth hours had passed.
2. Betty and Barney Hill (1961), a married couple whose case became one of the most famous and studied accounts.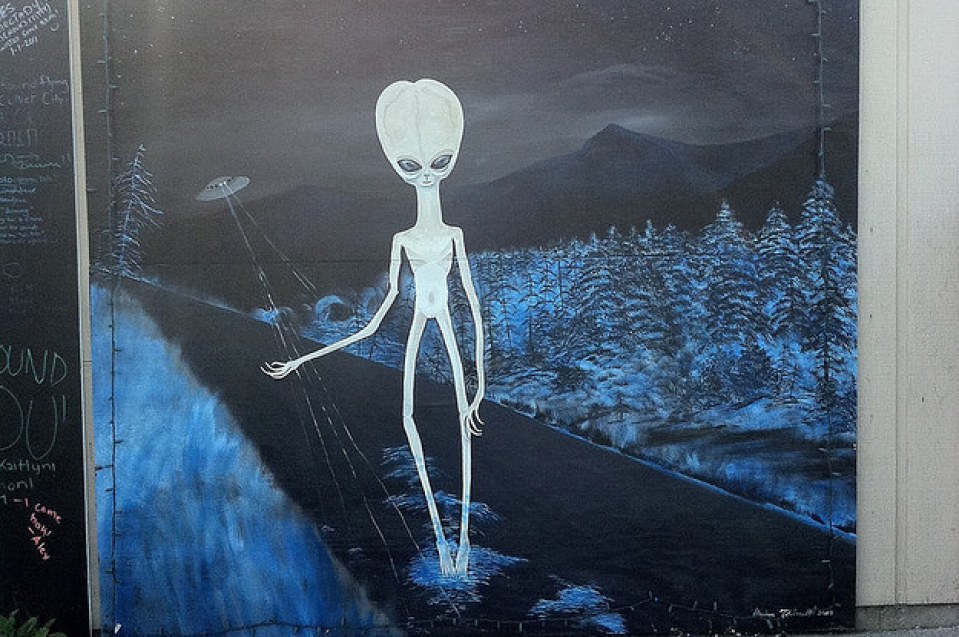 The "Hill Abduction," as it is commonly known, is the first widely publicized American case of alien abduction. At its center were Betty and Barney Hill, a married couple living in New Hampshire. The Hills claimed they witnessed a UFO while driving back on the night of September 19 from a trip to Niagara Falls. They followed the movement of the craft for some time; eventually, it descended sharply, causing Barney to stop the car in the middle of the highway. When he saw creatures peering at them through the craft's windows, he ran back to his car. The craft then lifted over their vehicle, and the Hills reported hearing and feeling buzzing. The Hills' consciousness went blurry; when they awoke, they'd traveled 35 miles south with no memory of having done so. They arrived home and realized their watches were broken. Betty reported the incident to the Pease Air Force Base. She began having dreams about the incident; later, both Barney and Betty would be interviewed at length while under hypnosis.
The story became national news after a story was published in the Boston Traveler in 1965; a book about their story, called The Interrupted Journey was published in 1987.
3. Pascagoula Abduction (1973), coworkers who claimed they were abducted by a craft while fishing.
Co-workers Charles Hickson (left) and Calvin Parker (right) were fishing off a pier near Pascagoula, Mississippi on an October evening when they heard a "whirring" sound and saw two flashing blue lights. A smallish, oval-shaped craft appeared before them, from which emerged three pale creatures about 5 feet tall. Hickson and Parker said the creatures had carrot-like growths emerging from the nose and ear areas, and that in place of hands, they had lobster-like claws.
Hickson claimed that he was inspected by a mechanical eye while aboard the craft, while Parker initially stated he did not remember what happened during the event. In an interview 20 years later, though, Parker provided a detailed story of his inspection, including telepathic communication with the beings. Upon reporting the incident to the police, Hickson and Parker were questioned. They were then left alone in a room with a hidden tape recorder, which police expected would reveal the incident to be a hoax. Instead, Hickson and Parker could be heard nervously discussing the event; at one point Parker states, "I knew all along they was people from other worlds up there. I knew all along. I never thought it would happen to me."
4. Travis Walton (1975), a logger whose crew claimed to see a craft, after which he disappeared for 5 days.
On November 6, 1975, a then-22-year-old Travis Walton and his crew of fellow loggers had finished working and were driving home when they spotted a large silvery disc floating in the sky above a clearing. The driver stopped the car and Walton jumped out, running toward the object. The craft began to move, and, according to others in the car, Walton began to step back, when a blue-green beam shot out and "struck" Walton. What happened next is unclear, but it seems that Walton's crew left the area, as one of his co-workers called the police from near the town where they lived. When the crew and police officers returned to the site, Walton had disappeared. A search party looked for Walton while news of the case spread internationally. He reappeared five days later, returning with apparent weight loss and a story about his time inside the UFO.
In 1978 Walton published a book about his experience, aptly called The Walton Experience. His story was also the (loose) basis for the 1993 film Fire in the Sky, though the narrative surrounding what happened in the UFO differs substantially from Walton's account. In 2013, Walton was on an episode of Keeping Up With The Kardashians, which appeared uncomfortable for everyone involved.
5. Frederick Valentich (1978), a pilot who reported a strange craft to Air Traffic Control before disappearing without a trace.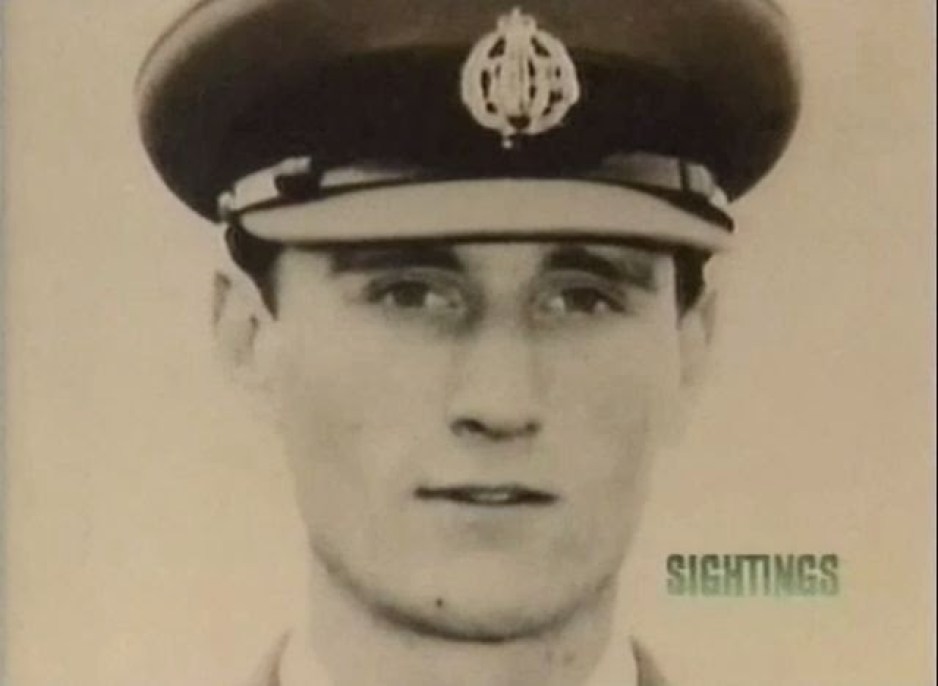 Aspiring pilot Frederick Valentich, 20 years old, was on a training flight over Australia's Bass Strait when he radioed Melbourne's Air Traffic Control to advise that he was being shadowed by an unidentified craft flying about 1000 feet above him. Valentich said the craft was "orbiting" around his own, and that it emitted a green light. He told ATC that he was suffering engine problems, and, when he was asked to describe the object, said "It's not an aircraft" before the transmission was interrupted by "metallic, scraping sounds." At that point all contact was lost.
A four-day, 1000 mile search was undertaken, but no trace of Valentich or his craft was ever found. Some believe that Valentich had become disoriented, starting flying upside down, and spotted his own lights in the water; others say his disappearance was staged. Others believe that Valentich's account of the mysterious craft, bolstered by witness reports of a UFO over Australia later that night, is suggestion of alien abduction.
6. Whitley Strieber (1985), a horror novelist whose account of his abduction became a best-seller.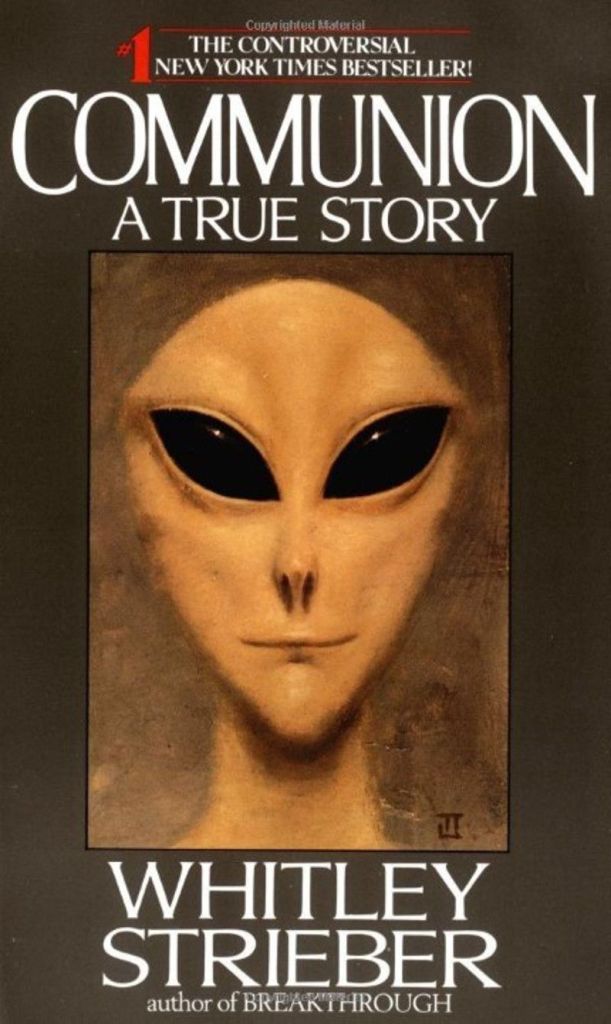 Whitley Strieber, an author of horror novels, alleges that he was abducted by non-human visitors from his home in upstate New York in December, 1985. (Strieber does not specifically state that "the visitors" are alien in nature, though most read his account — the 1987 book Communion — as such.) Communion became a #1 Times bestseller, granting the topic of alien abduction a renewed, widespread public interest. Strieber wrote several non-fiction follow-ups to the story, as well as a number of novels about similar topics. He is currently the host of a pararnormal-themed internet podcast called "Dreamland."
Source www.buzzfeed.com
The cast of Ghost Hunters to host panel at AlienCon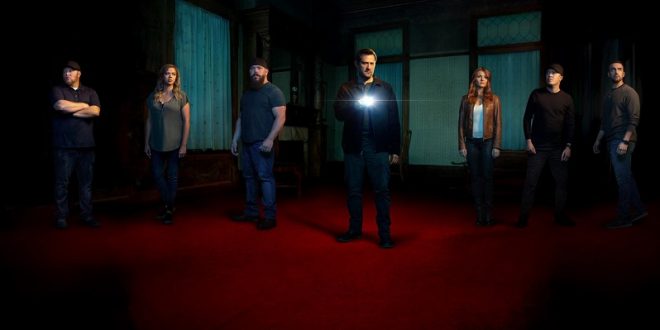 AlienCon the world's first convention dedicated to seeking the truth about extraterrestrial existence and solving the mysteries of the universe, has announced new program details for the October 4-6 event in Dallas, Texas. A+E Networks previously announced celebrity guests at AlienCon Dallas will include HISTORY's "Ancient Aliens" contributors Giorgio A. Tsoukalos, David Childress, Nick Pope, Caroline Cory, Jason Martell, John Brandenburg, Travis Taylor, and Jonathan Young.
The entire cast of A&E's "Ghost Hunters," one of the most successful paranormal series of all time, joins AlienCon Dallas for a panel discussion, Inside the World of A&E's "Ghost Hunters," on Saturday, October 5 at 2:20pm.
Have you ever wondered what it takes to investigate the paranormal? Hear from paranormal expert Grant Wilson and his new team of investigators. For the first time ever, this team of seven paranormal investigators – Wilson, Daryl Marston, Kristen Luman, Brandon Alvis, Mustafa Gatollari, Brian Murray and Richel Stratton – are sharing their approach to investigations, the cutting-edge technology they use, and how they research and prepare to go into a hunt.
Panel:  Inside the World of A&E's "Ghost Hunters"
Saturday, 10/5 at 2:20PM 
Grant Wilson, team leader/executive producer, and panel moderator
Daryl Marston, co-lead investigator
Kristen Luman, co-lead investigator
Mustafa Gatollari, site analyst/researcher/paranormal investigator
Brandon Alvis, tech manager/paranormal investigator
Richel Stratton, paranormal investigator
Brian Murray, paranormal investigator
There will also be two panel discussions regarding the Skinwalker Ranch
Panel: The Secret of Skinwalker Ranch
Friday 10/4 at 1:40PM
Panel: The Future of Skinwalker Ranch
Saturday, 10/5 at 11:00AM
Fans can learn more about ticket packages, special celebrity guests, and up-to-the-minute AlienCon Dallas programming information by visiting TheAlienCon.com.

AlienCon, owned by A+E Networks® in partnership with Prometheus Entertainment and produced by Mischief Management, LLC, is a three-day fan event inspired by HISTORY®'s hit series, Ancient Aliens®. AlienCon offers the opportunity for like-minded people to come together to challenge existing beliefs and seek disclosure of all kinds in an environment that inspires discovery and discussion.  The event will feature over 150 hours of original programming, sneak peeks and exclusive panels. Attendees can meet and mingle with their favorite celebrity guests.
More information can be found on the AlienCon website: TheAlienCon