Skilled Army Remote Viewer Reveals Details About The ET Presence On Earth
IN BRIEF
The Facts:Lyn Buchanan, one of the STARGATE army remote viewers, claims, as multiple others within the program have, that he was tasked to find out information on extraterrestrial groups that were/are visiting the planet.
Reflect On:Why is the success and validity of remote viewing and parapsychology often ridiculed? Why are the most successful remote viewers within the program all relaying to humanity that we're not alone?
For anybody who's looked into the Remote Viewing programs that were (and probably still are) in operation within several governments around the world, it's very easy to become awe struck with regards to the validity of these programs, despite the fact that they've received a lot of criticism from skeptics. One merely has to look at the facts to get a good picture of just how successful, accurate, and useful these programs were, and again, probably still are. Here is a great quote from Dr. Jessica Utts, the Chair of the Department of Statistics at the University of California, Irvine and a professor there since 2008.
"What convinced me was just the evidence, the accumulating evidence as I worked in this field and I got to see more and more of the evidence. I visited the laboratories, even beyond where I was working to see what they were doing and I could see that they had really tight controls…and so I got convinced by the good science that I saw being done. And in fact I will say as a statistician I've consulted in a lot of different areas of science; the methodology and the controls on these experiments than any other area of of science where I've worked." (source)
Such an eye opening and revealing quote, and a fact that needs to be emphasized because when it comes to remote viewing, it conflicts with so many people's belief systems, including many within the fields of academia. Thus, it is often brushed off as 'pseudoscience' without any proper investigation or inquiry. This is odd, given the fact that multiple governments have admitted to studying remote viewing, and other phenomena that falls under the umbrella of parapsychology.
What is remote viewing? It's an ability that allows the 'viewer' to be able to describe a remote geographical location up to several hundred thousand kilometres away (even more) from their physical location — one that they have never been to.
Here's another great quote from the declassified literature in 1995 from the Central Intelligence Agency (CIA) archives, from scientist and co-founder of Stanford's remote viewing program, Harold E. Puthoff:
"To summarize, over the years, the back-and-forth criticism of protocols, refinement of methods, and successful replication of this type of remote viewing in independent laboratories has yielded considerable scientific evidence for the reality of the [remote viewing] phenomenon. Adding to the strength of these results was the discovery that a growing number of individuals could be found to demonstrate high-quality remote viewing, often to their own surprise. . . . The development of this capability at SRI has evolved to the point where visiting CIA personnel with no previous exposure to such concepts have performed well under controlled laboratory conditions." (source)
Multiple viewers were used with exceptional skills inside of this program, which was known as the STARGATE program. One of them was Lyn Buchanan, a veteran and an Army Remote viewer who worked inside of the program. His status within the program has been verified by the declassified literature that was released on the program in 1995.
Here is an example within the literature. Although there are many, I chose this one because it also mentions the professor I quoted above, Jessica Utts.
The document mentions Utts' responsibility with regards to conducting a review of the remote viewing research. It also mentions a program that aired featuring many people from within the program, like Lyn Buchanan, but obviously does not mention all of them as there were many.
One common theme among several army remote viewers, like Ingo Swann and Pat Price, names that are also found throughout the de-classified STARGATE literature, is extraterrestrial.
I recently came across an interview with Lyn Buchanan, and according to him:
"After the military I was asked by a branch of the government to do a paper, a study paper to compare and contrast ET psychic ability to human psychic ability. The study that I did was because I was given access to many of the things that never made it into project grudge or the blue book or anything like that because they couldn't be denied. So anyway, in studying these, I found out that we can take the ET's of all different kinds and species and all that and put them into four main categories. We've got those who are more psychic than us and those that are less psychic than us. In each of those two categories we've got friendly to us and unfriendly to us, the unfriendly non-psychic ones tend to not come here. They don't like us, they don't want to be around us. The non-psychic friendly ones come here for trade. The psychic friendly ones actually want to help us develop our abilities and become stronger at it. And the unfriendly psychic ones want us wiped off the planet, they want us dead, period, no questions asked."
He also mentions extraterrestrial bases that are on Earth, and he says there are approximately five. He mentions that they are all inside of mountains and that at some of these bases humans are working with these extraterrestrials in various ways. He is not the only viewer to mention these bases and extraterrestrials, as Ingo Swann told many fascinating stories in his book, Penetration: The Question of Extraterrestrial and Human Telepathy. Furthermore, Joseph Mcmoneagle was another individual who had experience in remote viewing an extraterrestrial presence.
Then, there is Pat Price, who, along with Ingo Swann, is described as one of SRI's most successful viewers, as his sessions were extremely accurate.
Legendary UFO researcher Timothy Good tells the story quite well in his book, Unearthly Disclosure:
According to Captain Frederick H. Atwater, a retired US Army officer also involved at the time in highly classified 'remote viewing' experiments for the CIA and the Defense Intelligence Agency, as well as for the Army's Intelligence and Security Command, Price had remotely viewed four alien bases on Earth, one of which was located under Mount Ziel, Northern Territory. Mount Ziel lies some 80 miles west-northwest of Pine Gap. Price believed the base contained a mixture of 'personnel' from the other bases, one purpose being to 'transport new recruits, with an overall monitoring function'. The other bases were said to be under Mount Perdido in the Pyrenees, Mount Inyangani in Zimbabwe, and, coincidentally, in Alaska under Mount Hayes. Price described the occupants as 'looking like homo sapiens, except for the lungs, heart, blood and eyes.'
Lord Admiral Hill-Norton, Former Chief of Defence Staff, 5 Star Admiral of the Royal Navy, and Chairman of the NATO military committee, wrote the forward to the book by Good. Here's a great quote from him:
"There are objects in our atmosphere which are technically miles in advance of anything we can deploy, that we have no means of stopping them coming here … [and] that there is a serious possibility that we are being visited and have been visited for many years by people from outer space, from other civilizations. That it behooves us, in case some of these people in the future or now should turn hostile, to find out who they are, where they come from, and what they want. This should be the subject of rigorous scientific investigation and not the subject of 'rubishing' by tabloid newspapers." (source)
Bellow is a screenshot of the first page of a document from 1979, which wasn't approved for release until after the year 2000. The document is written by Atwater, and you can scroll down to the bottom and see that yourself. I thought I should post it here because it mentions Price and it's very interesting, although you can't make out all of it because some is blanked out. However, you can see how useful Mr. Price was to the CIA, and how interesting findings were not shared. His story regarding the alien bases is one example of many that corroborates other stories from many viewers like Buchanan and Ingo Swan (both of whom were mentioned above). They're also mentioned on the second page of the document below.
If you pay a visit to the CIA's electronic reading room and type in any of the names I've mentioned in this article, you will find a plethora of articles.
Being a UFO researcher for a very long time, what's interesting to me is that the comments remote viewers make about ET presence corroborates with a lot of other information in the field. The success of the remote viewing alone is why it's even more intriguing.
Discussing Remote Viewing & The Moon
Joe and I recently sat down and went a lot deeper into remote viewing and how it relates to the extraterrestrial phenomenon. Below is a clip from our hour discussion on the topic during our 3 hour broadcast of The Collective Evolution Show. Check out the clip below, and if you want to watch the entire broadcast you can sign up for CETV.
The Takeaway
Human ability and capability expands far beyond what is presently known. There are concepts regarding our reality and facts about the human experience that are still being revealed. We are literally living in apocalyptic times. 'Apocalypse' (ἀποκάλυψις) is a Greek word meaning 'revelation,'"an unveiling or unfolding of things not previously known and which could not be known apart from the unveiling.' (source) In today's day and age, no matter how much evidence and empirical data supports a phenomenon, and no matter how obvious it may seem, if it conflicts with long held collective belief systems, it will always be rejected simply based on the implications it could have. This process of revelation is happening now, and although it's slow and gradual, it has been accelerating.
We are living in very exciting times.
Indians and aliens – "I was told that there are four aggressive species in the universe, and humans are one of them."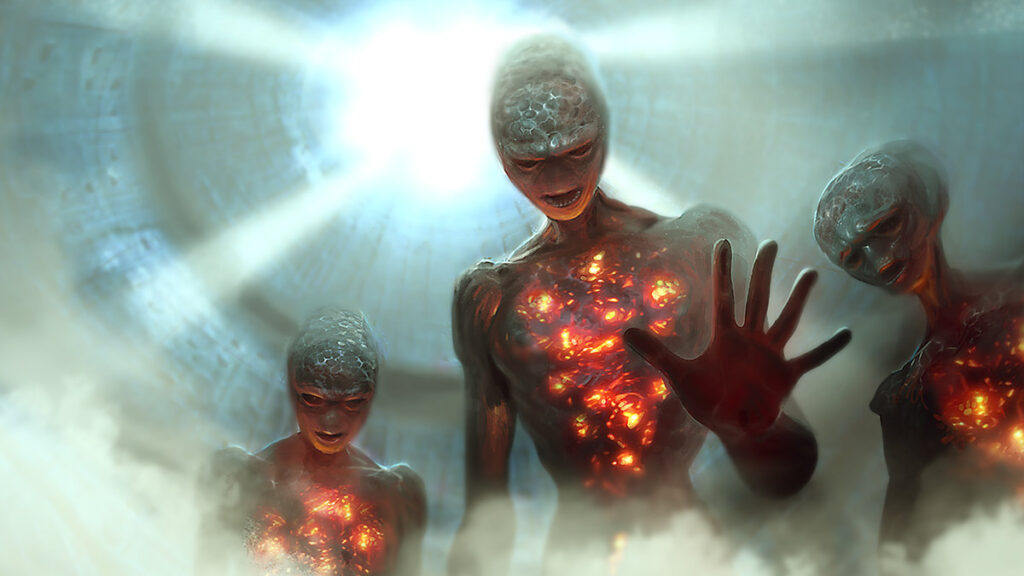 Dr. Ardi Sixkiller Clarke, professor emeritus at Montana State University, who is a native of the Cherokee tribe, has studied Indian stories about the "Star People" and collected stories of encounters between aliens and native Indians over the years.
Here is one of the stories she recorded, which she recorded from the words of a female elder named Tali:
I have seen star creatures all my life. The first time I was about 8 years old. I picked berries by the river. I watched the ship descend and land across the river. I crossed the river, stepping carefully over the rocks so as not to get my feet wet. I was curious; I've never seen anything like it.
As I approached, the door opened and I went inside. I remember that the star beings greeted me. There were two women. One combed my hair and said that I was beautiful. After that, I often met with them.
Sometimes I brought them flowers, sometimes stones. My grandmother told me that stones have a soul, and I tried to explain it to them. I don't think they understood. But they taught me to heal with my hands. Star doctors taught me how to treat diseases with my hands. They taught my grandmother how to heal.
When my grandmother died, the star beings were very saddened and I was tasked with continuing her work and learning about herbs and healing people naturally and metaphysically.
They are light, tall and thin. They are much smarter than us, but they are interested in our development. They travel the stars and learn from others throughout the star system. They collect information about the aging process of earthlings. They are trying to understand why we die so young.
Star people live much longer than we do. The normal age for them is 1000 Earth years. They do not have such diseases as we do. Their civilization does not consume alcohol and tobacco.
They choose who they will be, their job and stay on it forever. They become experts in their field, which leads to many discoveries that improve their lives. Star physicians visit Earth constantly. They mostly watch, but all over the world there are "helpers" who serve them. Both my grandmother and I were their assistants.
Star people call themselves observers.
They weren't cruel. I was told that there are four aggressive species in our universe. People are one of them."
Dr. Clarke ends the story like this:
"For the next five plus years, I frequently visited the reservation to meet Tali. She remained strong and mobile until her death at 95. On the day of her funeral, several people saw a UFO appear and hover in the sky. I was one of them."
Observers
In the stories of many people who have come into contact with representatives of extraterrestrial civilizations, there are references to the fact that they are just observers. It seems that some of these creatures are just curious observers of planet Earth, collecting data, as if some of them are carrying out scientific missions to bring information about other planets and civilizations back to their planet.
We are not alone in the universe. Perhaps one day we ourselves will become aliens for someone exploring another planet.
Can we change?
As for the fact that humans are one of the most violent species in the universe … We are empathetic beings with tremendous potential for good. We really can, but we do not change, and if you were an alien watching what is happening on our planet, you would probably be intimidated by how aggressive and cruel we are …
It is a pity that we are in a group of worlds characterized as aggressive, but I really hope that we will change. People can change, but only by standing at the edge of the abyss and realizing that if they do not change, human civilization will simply disappear. We are already on the edge of the abyss. We have actually destroyed the house we live in and the name of this house is Earth.
Humanity has only two ways – to change or die out.
The CIA has laid out all its information about UFO's in the public domain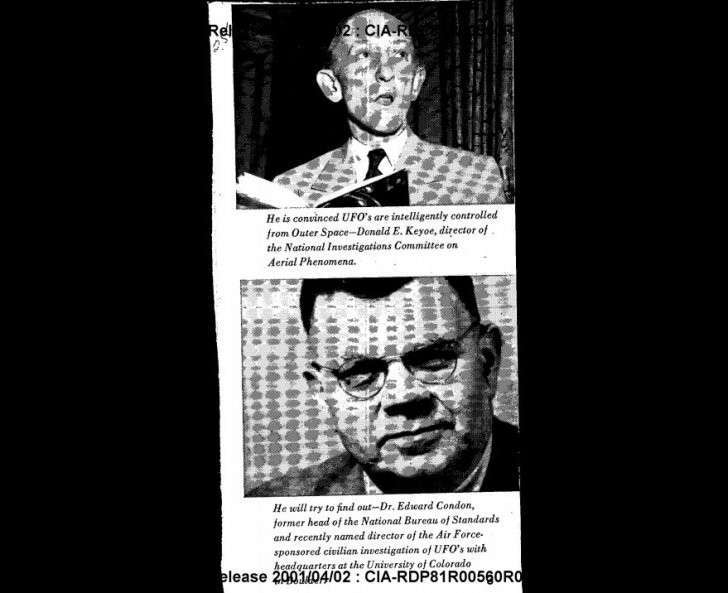 The Black Vault, which publishes declassified data, has posted on its website an impressive archive of CIA documents related to UFOs. The founder of the project, John Greenwald, says that he received all the documents by official means from the hands of the organization's employees.
And suddenly, the CIA declassified its entire database of UFOs. That is, the secret service has documents from the 1980s and everything shows that conspiracy theories are becoming a reality. Already, the "Black Vault" website contains several relevant documents, which can be downloaded by anyone.
The term "Unidentified Flying Objects" is commonly used in the documents.
Some of these may be due to light reflections or errors in the pilot instruments. However, some are objects of inquiry by the Pentagon.
The CIA claims that they have nothing else, but it is not possible to verify this statement.
It was possible to obtain information thanks to the Law on Freedom of Information, and the process itself was launched at the turn of the 70-80s of last century.
The representatives of the special services had to admit that the public ultimately has the right to find out the secrets of the government, but the process of transferring information is not really regulated. According to Greenwald, he spent 25 years in endless meetings, disputes and bickering with the CIA, until he finally got what he wanted.
But not everything is so simple – the researcher was handed a box with about 10,000 printed sheets of very low quality. He had to scan them manually, some things could not be disassembled at all, many documents were scattered. 
"Starting about 20 years ago, I struggled for years to get additional UFO records from the CIA," Greenwald said in an email to Motherboard. "It was like pulling teeth! I went around with them to try and do it, finally achieving it. I received a large box with a couple of thousand pages, and I had to scan them one page at a time."
The CIA used the rather outdated .tif format, so software processing is also difficult. Ufologists don't have to talk about a gift, it's more like trying to get rid of garbage in order to get rid of annoying researchers. 
"Researchers and curious minds alike prefer simplicity and accessibility when they look at such data dumps," says Greenwald. "The CIA made it INCREDIBLY difficult to use its archives in a sensible way. They offer a very outdated format (multi-page .tif) and offer largely unusable text output, which I think they intend to use as a "search" tool. In my opinion, this outdated format makes it very difficult for people to view documents and use them for any research purposes."
However, there are also enough mysterious stories there.
Thousands of files were uploaded in the first 24 hours after release, Greenwald said. Some documents are crisp and clear, while others are almost impossible to decipher.
According to Greenwald, one of the most interesting documents in this article relates to the fact that the Assistant Deputy Director of Science and Technology passed on some serious information about UFOs to the CIA back in the 1970s. After that, it became extremely difficult to obtain information from the government about extraterrestrial phenomena.
The release of the documents comes six months before the UFO report to be released by the US government. This means that the revelations are not made at this time randomly.
In particular, intelligence experts have 180 days to formulate an official report on signs or secret aircraft near US military bases, which will be released later.
Greenwald posts the files in the Black Vault, as he claims that publishing the files is a matter of public interest and notes that citizens have a right to know.
"The public has a right to know!" Greenwald says. "When I started my research almost 25 years ago, at the age of 15, I knew there was something about this topic. Not from viral online pranks, not from secret meetings with insiders that no one has ever seen. No, this is all UFO evidence straight from the CIA and NSA. I feel like I've almost achieved what I set out to do – give people easy access to important material so that people can form their own opinion about what's going on."
The aliens are already among us.
Trump-signed bill obliges US federal services to publish UFO contact data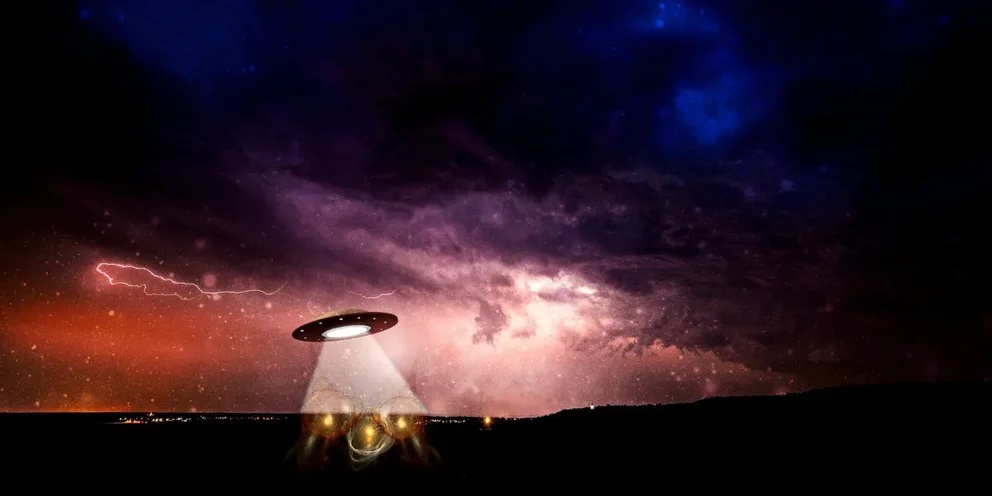 The incumbent president of the United States signed the government spending bill this Sunday. The bill signed by Trump, among other things, obliges the US federal services to publish data on contacts with UFOs. American magazine Newsweek told about it in its publication. This provision appears in the report of the Special Committee on Intelligence, chaired by Senator Mark Rubio. 
The document is an annex to the new Exploration Permit Act. It says that the US Secretary of Defense, the Director of National Intelligence and other officials must report on the facts of observation of aerial objects that could not be identified. They are also called "anomalous flying vehicles". Of course, this is not only about "alien ships".
Reports must be submitted no later than 180 days from the date of entry into force of the law. The special committee demands to include in them a detailed analysis of investigations of UFO "intrusions" into American airspace, which were conducted by the US Federal Bureau of Investigation.
The publication calls all these requirements a "request", stating that they are not binding, since they have no legislative force.
If the executive branch fulfills this important request, the nation will finally have an objective basis for assessing the validity of this issue and its implications for national security.
– said the former director of human resources of the Senate Intelligence Committee Christopher Mellon.
The request from the special committee came after the appearance of the footage of flights of mysterious aerial objects, which were filmed by the pilots of the naval aviation in 2004 and 2015, published by the US Department of Defense.