Sinister Occult Logos Used by Technology Corporations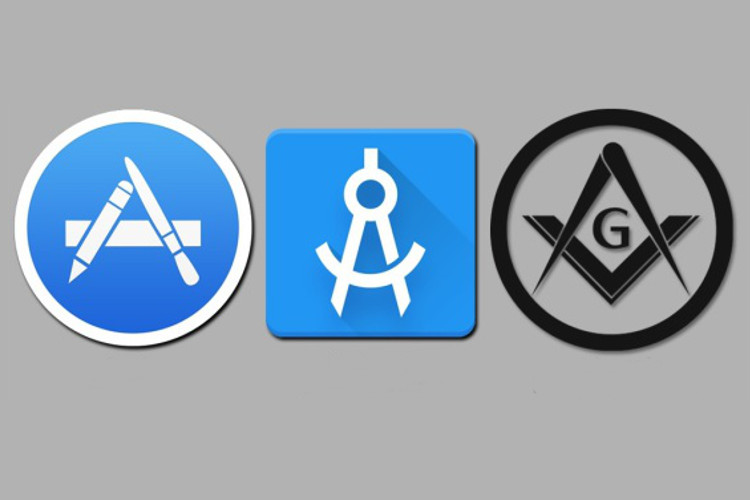 Everywhere, we are being constantly bombarded with occult logos and symbols. Like, for instance, the occult logos used by corporations. There is an underlying sorcery connected to them, intended to have an unconscious effect on us. Remember, the insignia and hidden meaning behind corporate occult logos is seen by the corporations owning them with their products as a symbolic representation that they control a deaf, dumb and blind public who are totally unaware of what is going on. The sinister and creepy occult logos used by corporations in technology are no exception.
As with the other occult logos the recurring patterns and occulted connections of these technology logos can be recognized. Then their intended unconscious effects can be neutralized.
In reflection of this, here is a brief overview of some of the occult logos used by technology corporations.
Freemasons occult connections can be found in a number of technology-based corporate logos. The fact that there are only a limited number of Masonic symbols available and that they are frequently used by many major technology corporations makes it virtually impossible to dismiss them as mere coincidence when chosen over an infinite number of alternative deigns:
The Freemasons are a major world controller. A number of major corporations such as Wal-Mart and McDonald's were founded by Freemasons. Many American Presidents and British Prime Ministers have been Freemasons. It's no surprise that the Masonic influence extends itself into technology corporations…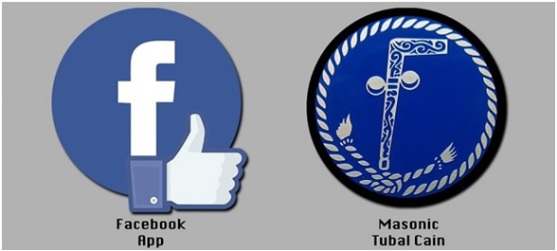 2. X – More than just a letter in the alphabet!
X is known to be an important symbol in occult societies. In these groups X is considered to be a symbol of 'transformation.' (Therefore, Is X used to represent technology products because they are considered to be innovative..?)
After going through a number of rituals Freemasons reaching the 17th degree of Freemasonry are symbolised by X – the symbol of transformation… Thus, in the Marvel comics and films the X-Men mutants represent transformation with their superpowers.
Also, note that in the transformation, the X and O (circle) symbols are conveyed in the technology occult logos. It is said that X and O together represent the fusion of opposites in the dualistic nature of reality…
X also represents a symbol of death (as in the 'Skull and Bones'). Then there's X as in X marks the spot, symbolizing a location, mark-up, or a planned Illuminati event
Finally, X is referred to as the 'mark of the beast.'
For details on all these features of the X symbol go here.
3. Saturn and the Cube
Saturn occult symbolism has been frequently associated with the cube. It heavily symbolises the matrix of control. For background information on this, go here.
One such sinister and creepy looking technology-based logo can be seen in a computer game called Orwell. The logo looks like Saturn's hexagonal 6-pointed star.
The game invites you to become a virtual reality expert spy through monitoring imaginary citizen's activities!
Indeed, these days, with so many governmental fascist snoops bent on monitoring just about every aspect of our lives, the idea of desensitizing the effects of us spying on other fellow citizens would be welcomed by our control freak government in the Orwell game.
4. 666
The association of negativity with '666' symbolism originates with the 'mark of a beast' reference in the Bible's book of Revelation… Some may consider the above CERN logo with the hidden '666' to be fitting when considering CERN'S sinister involvement in the occult… 
Some more hidden '666' symbolism. Notice the disturbing resemblance of Vodafone's logo compared to the Klu Klux Klan's (right).
The first Apple computer went on sale for $666.66, coincidence??
5. Pyramid One-Eye Symbolism 
Conclusion
Whether it's with technology or other corporations, when these occult logos are exposed, it gives us some idea of how deep the matrix illusion programme runs. How deep the deceptive manipulations are, spun and run by those in high places who want to control us.
However, upon realization of this, we become more conscious and no longer at the effect of these logos.
About the Author
Paul A. Philips is the author of NewParadigm.ws.
This article (Sinister Occult Logos Used By Technology Corporations) was originally created and published by NewParadigm.ws and is re-posted here with permission. 
The Fate of Accused Salem Wizzard Giles Corey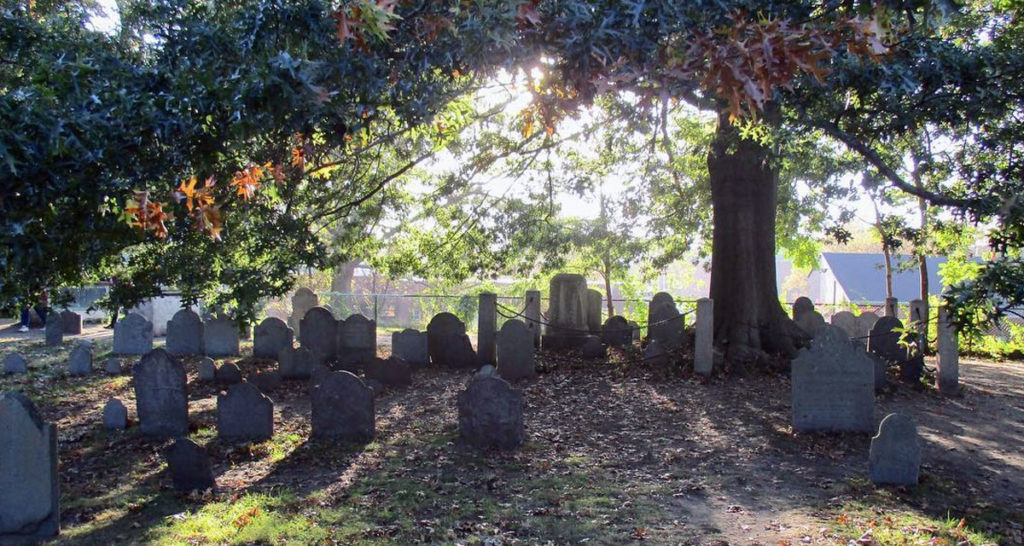 During the Salem Witch Trials, Giles Corey was crushed to death with rocks for refusing to enter a plea for the accusations of witchcraft made against him.

Old Burying Point Cemetery in Salem
The Salem Witch Trials Memorial honors the memories of 20 individuals who were executed for witchcraft in 1692. The memorial is shaded by black locust trees, the type of trees believed to have been used to hang the victims hanged from. But one man in particular suffered a far more gruesome fate.
Giles Corey was an 81-year-old man who was accused of witchcraft after defending his wife Martha against similar accusations. According to a girl named Mercy Lewis, the apparition of Corey had been tormenting her. "I veryly believe in my heart that Giles Cory is a dreadfull wizzard," she stated in her deposition, "for sence he had ben in prison he or his apperance has com and most greviously tormented me."
In court, Corey refused to plead guilty or innocent to the charges. "Standing mute," as it was called, was punishable by pressing. Charged with extracting a plea, Sheriff George Corwin lead Corey to a pit beside the jail, where he was stripped naked and made to lie down. A board was placed on top of him, and six men slowly piled large stones onto the board over the next three days. Each time he was asked to plead, Corey simply replied, "More weight."
A witness by the name of Robert Calef later said, "In the pressing, Giles Corey's tongue was pressed out of his mouth; the Sheriff, with his cane, forced it in again."
Just before the weight of the rocks finally crushed the last breath of life out of him, Corey was said to have cried out to Corwin, "Damn you. I curse you and Salem!"
Martha was hanged three days later during the final round of executions on September 22, 1962.
The memorial of Giles Corey in Salem
See more photos from last year's Friday the 13th exploration of Salem on Instagram right here.
Combine Tarot And Herbs In Powerful Spells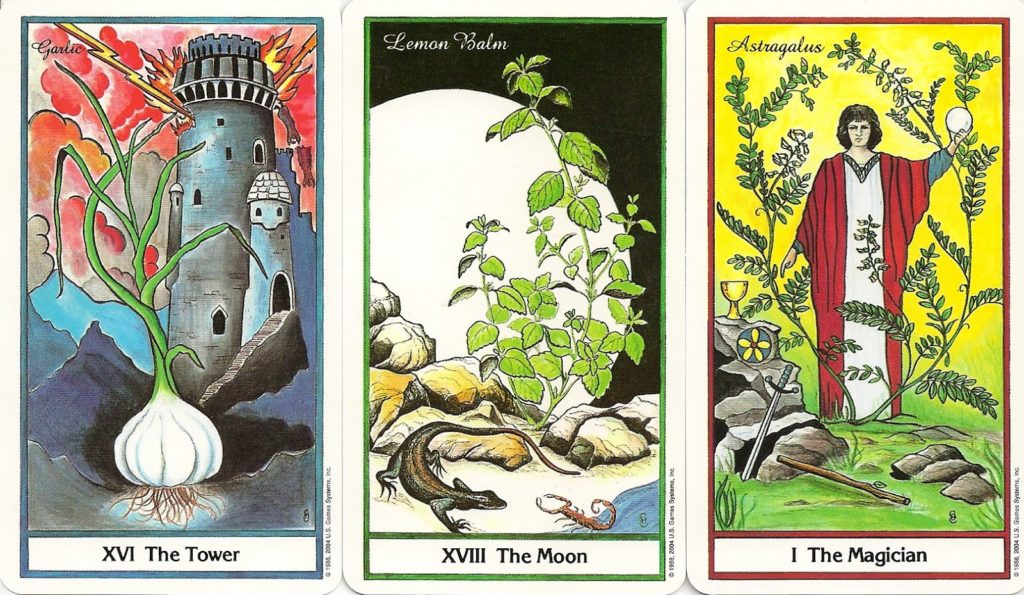 Here are 3 easy spells using the Tarot and herbs to clean your personal field for whatever you hope to increase in the coming months. One to boost communication skills, yet another to help enhance psychic skills and the next to remove resistance.
General Technique
Utilizing Tarot cards as correspondences in spells is an excellent kind of easy magick that looks simple on the surface however demands a solid understanding of the significance of these cards. These magickal cards have so many applications as energetic resources in workings. Like many things I do, I consider the significance of these cards (both standard and personal) and apply them to the task at hand. This really is an excellent way to get to know the cards as individuals and also to better comprehend the energy of their suits as well as the numbers.
For the Minor Arcana, the cards may be used as representations of their corresponding suits and numerical value. For instance, if I had been considering lucid dreaming, I could begin with choosing numbers appropriate to the spell. One is about beginnings while three could be utilized to symbolize the"3rd" eye. The Ace of Wands may be worked for to include fire energy to a new start. If you wished to improve your psychic skills, you can use the 3 of Pentacles to fortify the mysterious skills you're going to be learning.
There are different cards that you can add which are especially linked to psychic capabilities, such as the High Priestess of the Magician. You could get even more precise with fitting the specific nature of your project with a Major Arcana card, like the Moon for lucid dreaming.
Corresponding the Tarot to Herbs
The cards could be attached to herbs and other botanicals (plants, trees, etc.) by using their energies to strengthen a spell or may represent different energies (components ) of a working. Sticking with the psychic capability example, myrrh is connected with the Three's and Pentacles with sage, so both could be added to the spell correspondences to fortify the energy of the card.
Wands go with almond and one's are connected with Lady's Mantle (traditional) or mugwort may be used. The Moon goes with mugwort. A mix can be made from the four components (using dried ground almonds or almond bark) and then set in a bag (an additional improving through colour magick by using an proper colour, such as blue for communicating through dreams may also be added). Subsequently the bag and cards put beneath the pillow. An incantation activating all of the properties involved could be added for more omph.
Waning Moon Removal Simple Spells for Personal Development
For spring waning moon magick, the energy is that of clearing the way for expansion. I have chosen three common problems for easy removal spells: communication issues, psychic development work and resistance to acceptance for recovery work.
Spell to Eliminate Communication Issues
Card: Five of Cups
Botanicals: Ginger and Licorice Root
The Five of Cups is a reminder that anger, and disappointment are painful (but necessary) parts of the journey. But (as you know) it is through heart ache that we frequently grow the most. The power of the Five of Cups can assist with letting go of those hurts to start afresh. Healing work, particularly in fixing communication issues on your most important relationships and for thought work involving releasing damaging self-talk and ruminating on the past, is the attention of this spell.
Ginger is firmly connected with recovery and signifies the suit of Cups. Licorice Root is attached to Mercury, as such it's excellent at improving communication skills, especially in regards to speaking your truth, and getting the frog out of your throat. It could be connected to the Fives through a shared association with the planet Venus, lending power to the relationship aspect of the spell. Ginger and ginger root could be mixed and burnt as an incense. Add a little bit of mugwort to improve the working.  Mediate on ginger fiery energy to bring us from the private Under World because It's part of Hekate's Garden.   Consider Mercury's swift character and trickery throughout the power of ginger root.
Curing Ritual Bath
You could even blend a"potion" to use in spells for recovery through communication using ginger and licorice root. Use about 2 tablespoon of ginger and 1 of licorice root. Insert your other components, such as hair of the people involved, a chunk of an appropriate stone and let steep in the power of the waning moon to eliminate obstacles between you. To concentrate on personal recovery from hurtful words or your own maladaptive thoughts, add this potion into a salt bath. The protective character of ginger can soothe you entire body, soul and mind permitting the licorice root to work it's magick at clearing blockages in communicating and releasing damaging thought patterns. Meditate on the card whilst soaking.
Spell to Eliminate Barriers to Psychic Development
Card: Star
Botanical: Cloves
The Star is a good card for using in a spell to wake up your inner goddess, especially for developing your psychic skills and links to all things. Additionally, it is a card for rebirth, especially throughout the Star's healing energy. Additionally, it is a card of calmness and contentment, therefore it may be utilised to guarantee a smooth route into mystical and spiritual studies.
Cloves can be worked with in their natural state (dried flower buds) or as essences (alcohol based) or essential oils. They're about companionship and the return of the Goddess. They signify the Aquarian Age that we're only now embarking upon.
To create an incense: grind cloves, then add white sage leaves and lavender for a pleasant encounter with the Goddess of Fertility and Growth looking for her counsel for eliminating all blockages to your burgeoning mystical abilities. Carry The Star beside you in a yellow bag to improve psychic skills in everyday situations.
Spell to Remove Resistance
Card: Chariot
Botanical: Olive
The Chariot arrives in a cloud of dust, allowing us to not allow dirt get between us and the most essential things in life. But She comes bearing success and triumph too. The twofold power of the Chariot for balancing feelings and thoughts can be implemented to endorsement work as part of a recovery journey.  Imagine yourself as the Charioteer charging ahead eliminating all resistance.   Utilize Charioteer power to clean the smoke and lean into the problem at hand.
Since the Charioteer, your job is to clean the way with elegance and fortitude. Balance is in order. Olive brings us by protecting and soothing, hence opening the way for us to find the situation in a fresh manner and create approaches which will truly result in the results we want. For soothing things down and bringing clarity, add lavender and mugwort and let soak under the waning moon for 2 nights to deliver peace as you charge ahead. Once prepared, familiarize yourself with the oil in the morning and evening at the points of the three selves (under belly button, at heart center and crown) while imagining yourself as the Charioteer.
Occult rituals in the backwoods of Wisconsin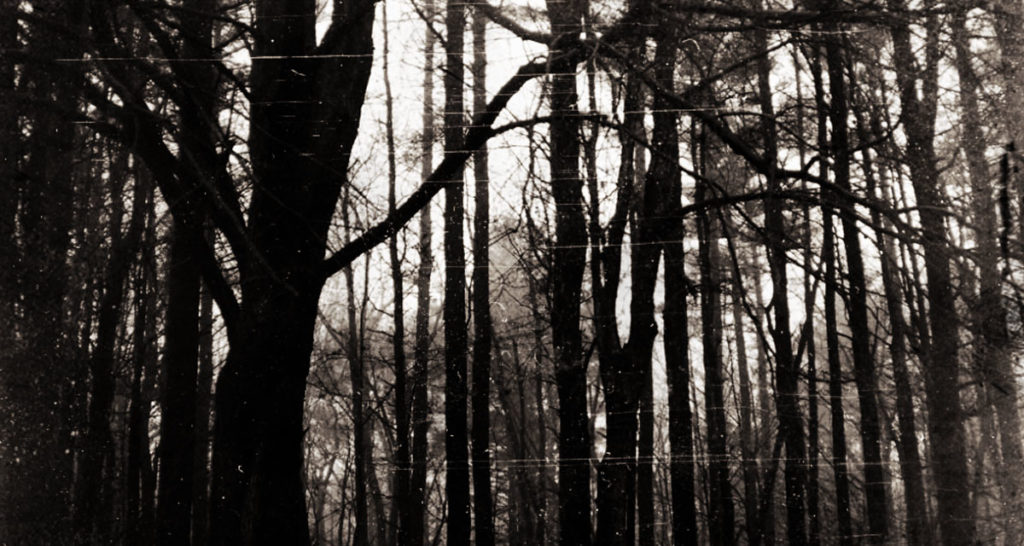 Were the violent rituals of Satanic cults in the Wisconsin woods responsible for creatures like the goatman and the Beast of Bray Road?
In 2010 the city of West Bend, Wisconsin (about 45 minutes north of Milwaukee) attempted to set a new Guinness world record for the largest Thriller dance. Mexico City set the record in 2009 (and still holds it) with over 13,500 people doing Michael Jackson's infamous zombie dance in unison. That's nearly half of West Bend's entire population, so breaking that record was unlikely. A mere 1,935 participants showed up at West Bend's Regner Park (where I like to do my morbid beach reading on the rare occasion I venture out into the sun) to dance and shamble their rotting hearts out. While they were many thousands away from breaking the world record, they did successfully set a new U.S. record which no one cares about and has seemingly been forgotten.
That sums up life in West Bend pretty well: Meh.
But, as I have written previously, the town that unwittingly hosts Cult of Weird headquarters (I'd probably be burned at the stake if word got out) is not without it's weird side.
Until earlier this year, when Morgan Geyser and Anissa Weier were sentenced to decades in mental institutions for the attempted murder of their friend in 2014 to gain the favor of Slenderman, the girls were residents of the Washington County Juvenile Detention center mere minutes from Cult HQ.
We're also uniquely positioned between two significant goatman legends. And the nearby Kettle Moraine State Forest is not without it's own share of peculiarities, including a 270-foot high glacial formation that allegedly houses a UFO base, and, of course, Satanic rituals in the woods.
That's how Wisconsinites do: Beer, football, and Beelzebub.
I first heard about possible occult activity in the Kettle Moraine years ago, but never came across any information to corroborate the claims. After listening to an interview with filmmaker Seth Breedlove on the latest episode of the Astonishing Legends podcast, though, it seems the Kettle Moraine cult draws some interesting parallels with the circumstances surrounding the birth of one of Wisconsin's most notorious legends.
The Beast of Bray Road
The Beast of Bray Road is undoubtedly one of Wisconsin's strangest legends. Beginning in the late 1980s, residents of Elkhorn, Wisconsin were experiencing a series of harrowing encounters with a large, hairy, bipedal canine creature. Author Linda Godfrey, then a journalist for a small local newspaper, began investigating the sightings. Before long the Wisconsin werewolf was making international headlines.
But the Beast of Bray Road is just another cryptid case like any other dogman sighting, Bigfoot, or Mothman, right?
Maybe not.
Seth Breedlove and his production company Small Town Monsters came to Wisconsin earlier this year to film their upcoming documentary The Bray Road Beast. On the last day of filming, as Seth recounts in the Astonishing Legends podcast, a single interview changed his entire perspective on the legend, and now it's changing mine as well…and possibly shedding some new light on my Kettle Moraine cult research.
The man in front of the camera was John Fredrickson, a former Walworth County Animal Control officer. During the time of the Bray Road sightings, he had been investigating numerous cases of animal mutilation that were seemingly connected to occult rituals in the woods around Elkhorn. And while some of it may have been teenagers, John believes local law enforcement, teachers, and other prominent citizens may have been involved, and people were coming from around the world to participate.
Initially, I didn't think much about these claims. I assumed it was run-of-the-mill 90s Satanic Panic. During Seth's discussion on the podcast, however, a few more points were touched on that made me realize there may actually be something to it:
1. Walworth County was one of the top 3 counties for Satanic activity
2. Animals were mutilated for the rituals
3. An FBI agent speaking to John admitted they were aware of the activity
Here's why those three details are significant:
A Cult in the Kettle Moraine
My mother remembers seeing a report on the news in the late 1970s or early 1980s about a ritual site found in the Kettle Moraine. She doesn't remember many of the details anymore, but she remembers the report showing a large oak tree where occult symbols had been carved onto the inside of the trunk where three large branches converged.
I heard a second-hand story about a woman who was riding her horse on a trail through the Kettle Moraine in the mid-90s when she came upon animal remains that appeared to have been cleanly severed and mutilated, similar to what John encountered in Elkhorn. Then, on another occasion, while riding through the woods with her daughter, the same woman had a different kind of encounter: A naked man emerged from the brush onto the trail, then quickly disappeared.
Concerned, especially since this happened in front of her young daughter, the woman contacted the authorities to file a report. The officer she spoke with told her they were aware a group was conducting rituals in the area, but they had not yet been able to find them.

"Goatman Road" in Kewaskum, WI
The other interesting aspect worth examining is the potential connection between the occult activity and the appearance of a seemingly otherworldly creature. In the clip above, John says that based on what he's experienced, he wouldn't rule out the possibility that the Beast of Bray Road was something invoked by the rituals happening in the area.
I mentioned above that there are two locals goatman legends. One of them is predominantly historic lore, but the other, as detailed in the book Goatman: Flesh or Folklore? by my friend J. Nathan Couch, seems to be very much flesh and blood…and foul-mouthed.
This goatman just happens to reside in the Kettle Moraine area where the occult activity was taking place.
Was the group conducting gruesome ceremonies in the Elkhorn woods connected to those mutilating animals and cavorting naked for Satan in the Kettle Moraine? Is it more than just coincidence that both locations where occult activity was known to occur are both also known for terrifying creatures?
There must be more witnesses to these activities if authorities were aware and tracking them, so surely there are more reports to find. I'm looking forward to the release of The Bray Road Beast on October 5th to hear more of John's experiences.