Silence From Beyond the Veil
Does consciousness really exist beyond death? For Thomas Bradford, a devout Spiritualist, there was only one way to prove it.
My grandfather was a practical man. Reserved, guided by reason, and seemingly fiercely opposed to the absurdities of religion if my memories of conversations during family gatherings are correct. His first wife died when their two boys were very young. He eventually met my grandmother, who herself was a single mother of two girls. They married, joining both families into one, and lived happily for 44 years. He, a high school janitor (I always think of the line from The Breakfast Club – "I am the eyes and ears of this institution, my friends"), she a nurse. In his retirement, my grandfather enjoyed a quiet life of caring for his fish tanks and gardening.
After my grandfather passed away a few years ago, my grandmother offered me his books. It was a pile of worn paperbacks I didn't know he possessed by Edgar Cayce, Jess Stearn, and others, with titles like A World Beyond, The Search for a Soul, Legacy of the Gods, and Edgar Cayce on Atlantis.
I didn't expect him to be interested in such subject matter. Was my grandfather, like many of us, searching for evidence of something beyond this life to cope with the emptiness of his loss?
Of course, humanity has been asking these questions since the dawn of time, filling the terrifying void with gods and monsters to explain the unknown and bring us comfort in the darkness, to find meaning and hope that there is something waiting for us on the other side. That we don't just blink out.In the late 19th and early 20th centuries, Spiritualism offered a new comfort to those in mourning. The dearly departed were never far away, proponents claimed, and certain attuned individuals could channel them back into our realm for grieving families. Usually for a price, of course.Skeptics like Harry Houdini set out to pull back the veil on those they believed were charlatans and reveal their parlor tricks to the public. But, just in case the dead really could communicate with the living, Houdini made a pact with his wife Bess. If he died, he would attempt to contact her with a coded message only they would know.
Houdini died unexpectedly on October 31st, 1926. Bess held a seance every year on the anniversary of his passing until, after ten years of silence, she gave up. Not even Houdini could escape the grave.

Houdini demonstrates how spirit mediums would ring bells with their toes at the Hippodrome, 1925
On the other hand, some believed so strongly that they would go to great lengths to prove it. Like Detroit professor Thomas Lynn Bradford, for example, who committed suicide to prove he could send messages from the great beyond.
Bradford had put an ad in the paper looking for someone interested in "spiritualistic science." A woman named Ruth Doran responded. "I answered his advertisement through a simple desire to know more about a thing in which I was little versed," she told reporters later. "I am not a Spiritualist, nor a believer in the psychic."
When the two met, Bradford explained that he believed there was only one way to prove the existence of the afterlife: "Two minds properly attuned, one of which must shed its earthly mantle."
Bradford intended to shed his fleshy confinements and contact Doran from the afterlife.
On February 6, 1921 Bradford blew out the pilot light of the heater in the room he rented, turned on the gas, and lay in bed breathing the fumes until he was dead.
When police arrived, they found a note in Bradford's typewriter which read, "And it is through scientific facts that I propose to demonstrate clearly the phenomena of spirits and prove that all the phenomena is outside the domain of super-natural."
Doran said, "I am his friend. If he can cause his spirit to come back to earth I believe his spirit will come to me first."
After two days the New York Times ran a story titled "Dead Spiritualist Silent" in which it was reported that Doran had yet to receive any transmissions from the afterlife.
Three days later, while Doran was holding a two-week-long vigil in her parlor awaiting contact, a woman named Lulu Mack claimed to hear the spirit of Bradford calling her. According to Mack, she didn't know who Bradford was, had not heard his story, but she discovered he was trying to communicate with her when she visited her reverend medium.
During the seance, Mack heard a voice calling, "Thomas Bradford. Thomas Bradford!"
"Life has fled from the body of Thomas Lynn Bradford—but his spirit is hovering near and calling to us to hear its message," Mack told reporters. "I have heard the call of his spirit. It is calling to me even now. But I cannot hear the message it would send, because the spirit is too weak."
Bradford's spirit was weak, Mack said, because he had taken his own life. It may take some time for him to be purged and purified and pass into the next sphere. He may be strong enough to communicate once he reaches the second or third altitude, Mack explained.

Illustration of Thomas Bradford and Ruth Doran, The Ogden Standard-Examiner, February 21, 1921
One week after Bradford's birth into spirit life on February 12th, Doran said she felt a strange presence which she believed to be Bradford. She had the vague notion that he would contact her that evening. But he was not strong enough to manifest on his own.
"Psychic students throughout the city agreed to concentrate at 9 that evening on the professor, to 'accelerate the return of his spirit,'" papers reported. "Leading spiritualistic pastors urged their congregations to join the 'concentration party.'"
At 9pm, the hour appointed by Doran's premonition, she and three witnesses who reportedly did not believe in spiritualism gathered in her dimly lit parlor that evening. When she felt the sensation of Bradford's presence, Doran put her hands to her temples. "Turn out the light," she instructed.
The lamp winked out.
"I hear his voice," Doran said. "It is faint, but it grows more distinct. It is the professor."
Then she said, "Write this!"
In short bursts, Doran dictated a message from Bradford:
I am the professor who speaks to you from the Beyond. I have broken through the veil. The help of the living has greatly assisted me.

I simply went to sleep. I woke up and at first did not realize that I had passed on. I find no great change apparent. I expected things to be much different. They are not. Human forms are retained in outline but not in the physical.

I have not traveled far. I am still much in the darkness. I see many people. They appear natural.

There is a lightness of responsibility here unlike in life. One feels full of rapture and happiness. Persons of like natures associate. I am associated with other investigators. I do not repent my act.

My present plane is but the first series. I am still investigating the future planes regarding which we in this plane are as ignorant as are earthly beings of the life just beyond human life.
Then Bradford's voice grew weak, the light flickered back on, and he was gone.
"Are you certain, beyond doubt, that you heard from Bradford?" one of the witnesses asked Doran.
"I am convinced," Doran replied. "I never heard a spirit voice before. That was the professor, without a doubt."
The Ground Rules of Life & Existence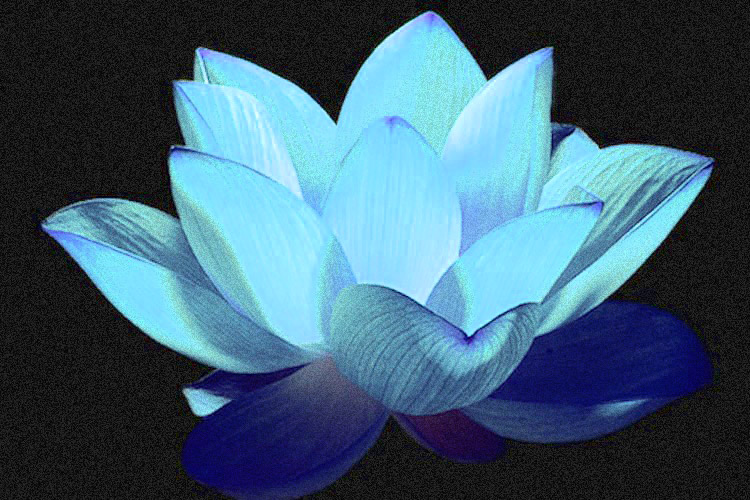 Jed Shlackman, Contributor
Waking Times
If you happen to be reading this article it is safe to assume that you exist. However, the fact that any of us exist does not mean that we have much understanding of our existence or how Creation is manifesting. If we explore ancient wisdom teachings and discoveries from modern sciences like physics and parapsychology we can start to gain a better understanding of life and the principles that underlie our existence.
I have seen some of these principles best explained by beings or personalities who communicate through human channelers. A few sources I will cite are "Bashar," an ET personality that speaks primarily through the channel Darryl Anka (you can also find video and audio recordings from the past with Bashar speaking through a medium named Andrew); "Abraham," the consciousness that communicates through Esther Hicks, and the higher dimensional Pleiadian ET consciousness that comes through in the Handbook For The New Paradigm books published by George Green.
Bashar claims to be the product of a human-ET hybridization project and that he exists hundreds of years in our future as part of a race of beings called Essassani, while he reports that he is part of the same oversoul or spiritual self as the man channeling him. Thus, from Darryl Anka's perspective as a human Bashar could be seen as a future self; except Bashar educates about seeing all time as simultaneous and therefore all realities exist at once even if our focus of attention and awareness is directed toward just one particular reality in any moment.
Bashar states that there are a set of basic rules or laws that are true Everywhere/Everywhen in the universe -including ALL dimensions.
1. You exist. (I AM)
2. Everything is Here/Now.
3. The All is one, and the One is all.
4. What you put out is what you get back.
5. The only constant in the universe is change –
except for the first 4 postulates, which never change.
1. You exist. (I AM)
If you exist now, your existence is eternal:
You have always existed and you always will exist. You may change form,
but you are existing always . So…..relax…..you'll be around forever.
2. Everything is Here/Now.
Time and Space are illusions. (But your experiences within Time/Space are "real".)
There is only Here/Now.
3. The All is one, and the One is all.
Just as each tiny section of a hologram contains the information for the entire
hologram, likewise we are all inter-connected.
Everything is truly just one totally-interconnected "thing".
4. What you put out is what you get back.
The "outside" is a reflection of the "inside".
Physical reality is actually a mirror:
Your physical reality is just a holographic reflection of
what you most strongly believe to be true. And like a mirror, physical reality
will not change unless you change first (change what you most strongly believe).
5. The only constant in the universe is change – except for the first 4 postulates, which never change.
So…..might as well get used to eternally-changing Creation.
Enjoy the ride! Surf the changes!
With those understandings we can also consider the common idea that each person creates their own reality. This does not mean that each ego self or focus of consciousness is creating or generating all of existence. It means that the individual's personal experience of reality (using those seemingly external props) is solely the creation of that individual – you may not control everything that exists beyond yourself but you do control the story or meaning you apply to reality as viewed from your limited perspective (even though we may be conditioned to give the meaning to reality that is projected or suggested by other people around us rather than fully, consciously exercising the power of our own consciousness). Therefore you create your own personal reality. Also, as you do this you are having some influence upon the field of Creation itself and your waves of vibration and consciousness are having some impact on the universal or collective field of reality. This may seem quite subtle in the physical realm where the perceived constructs of time and space operate and the frequencies of vibration have been slowed down so much that we don't see the relationship between our consciousness and external reality. However, physics experiments here in physical reality have shown how the observer influences what is being observed, and in the non-physical realms we can instantly visit or create a reality just by using our consciousness to do so, as recognized by those who have experienced astral projection (out of body experiences) or lucid dreaming.
If we review all the experiences reported by people who have had NDEs (near-death experiences), OOBEs (out-of-body experiences), and memories of other lifetimes or the between lives realm, then we see extensive evidence that our consciousness is indeed eternal and not a product of or confined to the physical life form. In those states as well as using remote viewing or other forms of psychic clairvoyance people often do perceive "future" realities that do manifest at a subsequent point in the linear time sequence. If people perceive those "future" realities it implies that they already exist in some greater field of information or intelligence, so they must co-exist with our present. People who have their consciousness guided into a spiritual realm during regression sessions often report meeting with spiritual guides or beings who help them select and plan their Earthly incarnations – as though those lifetimes in a sense already exist in some form, ready to be played out or experienced by the spirits involved. The books by the late psychologist Dr. Michael Newton give detailed accounts of those sessions, and as a regression therapist myself I have encountered the same type of phenomena from clients of mine. Those clients usually haven't read Newton's books and my verbal guidance in a session is provided in a cautious way to avoid leading or influencing people and to instead keep them open to whatever their own higher consciousness or inner awareness wishes to show them.
Regarding the holographic principle, this theme is found in many near death experiences where people feel or see themselves as united with the Source Energy or Light and perceive that all beings are merely facets or expressions of that one Supreme Being. Users of psychedelic drugs and plant medicines have also reported this type of experience, where they sense or perceive the Oneness of all life and the interconnectedness of everything while the ordinary perceptual filtering programs of the brain hemispheres are disengaged by the activity of the chemicals. Psychedelic drugs may foster these effects by stimulating the pineal gland, which enhances the connection between the brain hemispheres so that the intuitive, wholeness oriented aspect of consciousness becomes more accessible while one is still in a physically awake state. This idea of the holographic principle has also gained traction among physicists since it explains a variety of phenomena that would otherwise be difficult to account for. Michael Talbot's book The Holographic Universe, published in the early 1990s, introduced this concept to the general public using a number of examples showing how interconnected our consciousness is.
To help us understand the holographic principle the Handbook For The New Paradigm states:
"In order for you to conceptualize a higher dimensional experience, it is necessary that you have some understanding of the experience of it from the creational perspective. Holographic interaction is basic to this understanding. Current methodology to produce this phenomenon involves a beam of light focused through a transparency that produces a floating dimensional replica. In an existing holograph (you) conceive a thought of a desire to be reproduced in like holographic mode. This thought thinking (you) focuses by enlarging this thought with details that further define the holographic desire and increases the energy of the beam like thought with emotions of what the experience of enjoying this new holograph will be like therefore empowering it to come into form.
You call the holographic concept 3D or third dimensional. How then is the 4th dimension different? 3D encompasses the conception of height, width and depth, but involves no motion within the holograph of its own volition. (3D movies involve dimensional glasses. Virtual reality is also a manipulation.) The next step into 4th dimensional experience superimposes the living or vibratory dimension of action within the purview of the holograph itself. A true holograph is projected through thought, not by a mechanism. Since thought has the power to act upon itself with further thought, it is self-aware. The higher the degree of self-awareness implies a higher vibratory rate or dimension of experience. The seeds of one dimension are planted within the lessor one."
The idea that everything in Creation is constantly changing coincides with the idea that existence implies movement and vibration. Without movement from the unmanifest potential there is no individuality or differentiation. It is difference in vibrational frequency and wavelength that distinguish things from one another, that generates realities.
Bashar's concept of what you put out is what you get back is a way of expressing the law of attraction, using a mirror metaphor. If reality reflects our thoughts and beliefs then we have the power to transform reality by shifting our thoughts and beliefs. The limitation on this is that our individuated self is not the totality of consciousness and not the biggest thinking force in Creation – there are aspects or levels of self beyond our level of awareness that are shaping reality on a more fundamental level than our conscious human persona can. Thus, when seeking to work in harmony with the law of attraction you can intend to do so in harmony with your higher self and with the highest or most fundamental Creative Force. Consider that life synchronistically provides what we need, whether or not that is what we as a personality currently want or desire.
The Handbook For The New Paradigm presents the four principles of attraction, intention, allowance, and balance. These principles will likely sound familiar to followers of the Abraham-Hicks teachings, As Abraham speaks of the law of attraction as the fundamental principle of Creation. Also, one of the main Abraham books is called "The Amazing Power of Deliberate Intent: Living the Art of Allowing." Abraham describes itself as a group consciousness from the non-physical realm using Esther Hicks to communicate with those hearing Abraham speak through her. Attraction is described by these spiritual teachers as the principle of like energy attracting like energy – we draw to us or have reflected back to us what we are putting out with our own vibration and consciousness. Intention is really whatever we desire or envision to create or manifest. We are using intention unconsciously in every moment, while we are applying our intention consciously or deliberately less frequently. Allowance is about surrendering control to the Creative Force itself and letting life unfold – rather than the mind seeking to control the external world to make it conform to one's intentions. That mental attachment to control over the external world actually creates resistance that may lead you away from experiencing the manifestation of what you desire. It is also helpful to realize that our lives exist within a Universe that is being manifested by "higher" or "greater" intentions than our individual personality self may have – thus when our intentions align with those "higher" intentions things will likely manifest more easily than if we have intentions that conflict with those higher intents or purposes.
The Handbook states "Again we remind you that freewill allows those who choose to remain in the pattern of present existence. Do not be concerned with those. The ingredient of freewill in the soup of experience teaches us another of the Universal Laws, that of Allowance. Personal responsibility is just that—PERSONAL. It means that one is concerned with the choosing of his/her own experience and is not responsible for the experience of others. All are allowed to participate within a group focus of cooperative experience or not. However choosing not to participate does have its consequences. Those who choose deliberately to withhold their participation in ending the present paradigm will be allowed to continue it elsewhere in a somewhat different format. They are allowed to choose their mode of experience in this situation. Allowance is the most difficult of the laws to be learned at the 3rd dimensional level because of the deeply ingrained need to control. Control is transcended through the practice of the Law of Allowance."
Finally, the principle of balance is the ancient, timeless idea of polarities and their union, such as the yin-yang concept in Taoism. Creation in its wholeness and essence always maintains balance, so any aspect that is moving in a direction of polarized expression is generating the necessity for the expression of the opposite polarity force to be energized. The more balanced we become the greater our capacity to experience unity with the Source. The Source allows all experiences and all polarities to exist and be explored – it has no need or desire to not allow the Infinite exploration of potential. If we wish to truly be "God-like" we need to master the principle of allowing and not feel compelled to control other beings. The Being with ultimate power unconditionally shares that power with all of its fragments of consciousness. Imagine how different our society would be if we could reflect that consciousness in our human interactions. The basic laws or ground rules of existence provide perfect feedback mechanisms for beings to vibrationally venture as "far" away from the Source state of being as they desire to. Since they are never truly separate from the Source they can never truly be lost and they will begin their journey back to awareness of the Oneness when they are ready to – as their existence is eternal and there is no time limit involved.
The Handbook For The New Paradigm states "Attraction, intention and allowance leading to balance through application within experience. A doctorate in those positively leads to ascension to higher dimensions."
The Handbook presents these universal principles in the context of guiding an awakening humanity to apply them in a manner that helps uplift the collective consciousness and leads the population to embrace a more desirable experience that leaves behind the darkness and oppression that have plagued humanity. The Handbook For The New Paradigm (Vol. 3) states:
"The thought vibrations as those committed to the project read, reread and discuss the concepts with like minded individuals contribute greatly to the invocation of the Law of Attraction. The power of their intention and commitment then invokes the Law of Intentional Creation and it is further fueled into creative action by the emotions that accompany the desire for this new experience. At this point the person involved has initialized into motion two of the Laws. Holding the commitment and resolve to experience into wisdom this opportunity then leads to the difficult invocation of the Law of Allowance. This requires what has been called "faith" through "knowing" that the Laws are real, do work and are working in the midst of the continued apparent success of that which needs to be changed as well as while confusion breaks down what must change. The heroes, sung and unsung, of the new paradigm will be those who can commit, grasp the understanding of applying the basic Universal Laws and allow them to bring forth the desired goal through the breakdown and formation process. There will be no instant gratification. It will not happen overnight. The plan to dehumanize the population of this planet is too well established to be changed quickly. But, focused desire and purposeful intent can change it! It can only be accomplished by living, breathing citizens who know that they are powerful beings with the Laws of the Universe and the creative flow of Divine Intent that humanity be allowed to choose its own destiny and is deserving of its inherent right to do this. It must however choose its path of self-choice or bow to the overseers who await that choice and do all in their power to influence humanity's decision. The decision can only be made by each individual and those individual choices then meld together into a rising tide of intent and purpose."
Are we ready to ascend, to bring our focus of awareness to higher dimensions or layers of existence?
About the Author
Jed Shlackman, M.S. Ed., LMHC is a professional counselor, hypnotherapist and regression therapist, Reiki master and energy healer, and a sound healing musician and writer who is based in Miami, Florida. Jed has degrees in counseling and psychology from the University of Miami and has been working as a counselor and healer with thousands of clients over the past couple of decades. Jed's website is www.phinsights.com, his facebook links are www.facebook.com/jedishamanreiki and www.facebook.com/jediholistichealing – Jed can be found on Twitter as #jedishaman and his meditation and music recordings are at jedishaman.bandcamp.com. Jed's holistic wellness articles as the Miami Holistic Health Examiner can be viewed athttp://www.examiner.com/holistic-health-in-miami/jed-shlackman
Jed's book Consciousness, Creation, And Existence: A Guide To The Grand Adventure is available from Amazon.com and other book sellers.
References:
http://www.trufax.org/handbooks/paradigmvol1.html
www.bashar.org
www.nohoax.com
www.abraham-hicks.com
10 Signs You're An Adult Indigo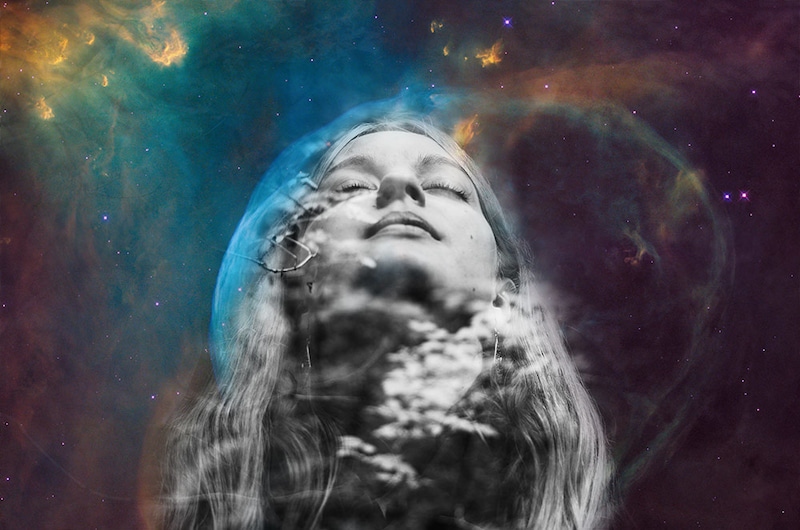 The new age movement has been talking about indigo children for years now. The thing is, most of these children are now adults! Could you be an indigo adult? Here are 10 potential signs.
1. You always ask, "why?"
If you always asked "why?" as a child, and still do so as an adult, this likely means you're an indigo.
2. You feel like you still haven't discovered your life's mission
Even though you're supposedly "all grown up," you still have a nagging feeling that you don't know what you want to be when you grow up. You know you have an important mission, but still can't figure out what it is.
3. You have a love/hate relationship with humanity
Although you have a great deal of empathy for people, at the same time you often find yourself hiding away from them. On many occasions, you've referred to the human race as "stupid."
4. You have electrical sensitivity
If you find that electronic appliances go haywire around you, it's a common indigo trait. Streetlights that flicker or go out as you walk by are another indication.
5. You have had psychic or spiritual experiences since a young age
Whether you saw ghosts, heard spirits or had any other related experiences as a child, you are likely indigo—even if you no longer have these encounters as an adult.
6. You have trouble living a mainstream life
If the house with a white picket fence in suburbia doesn't cut it for you, chances are you're an indigo adult.
7. You have underlying feelings of rage
Do you have deep-seated rage buried somewhere within? Although you may never act on it, you know it's there.
8. You often battle depression
Whether you've encountered it all your life or just as an adult, battling depression on a regular basis is a cross that many indigo adults bear.
9. Your emotions run hot or cold
Are you subject to moodiness? You may feel happy and loving one moment, then distant the next. Indigo adults often ride an emotional roller coaster. They also take on the emotions of others.
10. Your rights are extremely important to you
If things like "big brother" and invasions of privacy anger you, this is another indigo trait. Indigos have a great need for personal sovereignty.
The Human Cymatics Vibrational Wave Machine
Zen Gardner, Contributor
Waking Times
Man, are we ever being directed! Moved around, sifted and sorted, purged and purified, as much as we'll allow. What an amazing time!
We need each other, and amazingly we're finding each other. Cymatics is such a fascinating field, how resonant vibration literally moves molecules into beautiful geometric patterns. Conversely, disharmonious energy makes for chaotic and literally ugly patterns, as proven by the late Masaru Emoto's research with intention and water molecules. But the implications on human alignment and behavior are immense.
It's all about energy, vibration, resonance. How particles and waves work in the medium of this physical universe, even in the context of quantum physics, is absolutely fascinating. So called science is on the verge of truly integrating metaphysics with physics, as some already have. The implications and possible repercussions on the collective are enormous. Again, I don't know about any "tipping point" or "event horizon" in either societal progress or conscious awakening as I've said recently. Never mind the 100th monkey effect nor the so-called "singularity", a thoroughly hijacked concept by the anti-human transhumanists. I think these all are valid in a deeply true sense but the confusion factor is big. We don't know that realm well enough yet. Such presuppositions are arrogant. By definition, we're operating from a handicapped zone of third dimensional conceptualization of realms beyond our programmed capabilities.
But – our other dimensional senses are awakening. Hence the split into literal worlds of understanding, realization and even existence, as I see it. Those worlds do not reconcile, with or for the lower dimensional viewpoint. Hence the paradox plague on human thinking. OK by me. I like the disruption. But I have seriously digressed….
The Vibrational Shaker-Upper
My point here is that we're experiencing not just a shake up, but an inter-active cymatic one. We're in the vibrational phase where particles of all sorts and even living souls move around to where they belong, where like are attracted to like, and are forming beautiful mosaics of powerful connections.
It's fabulous to watch. I know I see it in my own life. I and many others have seen it for some time with sometimes major shifts, but it's upon us. Are you being drawn to like minded souls, while others are falling away? Never mind shifts in your perception? This will continue, and even accelerate. Beautiful clusters are forming, as well as ugly ones, as featured in the "news" as if that's the norm. Don't focus on those. They're meant to cause a reaction and join in the lower vibrational astral. The creative is what's truly happening.
This phenomenon is the nature of Universal expansion – shake, quake, awake and reassemble – break up the old and false attachments to find the new. It always has been that way, at different levels of expansion, but it appears we're in a highly accelerated phase right now.
The point is, we're finding each other! Weird as the process is as we're concurrently going through major personal changes, heart resonance is taking the forefront, where it belongs. It's totally contrary to all previous programming, even up to and through recent years. It's totally understandable. Let's give ourselves a break. It's fluid, changing, and through that truth reveals itself. It's in the letting go – of self concepts, identity, or attaching to wanted outcomes, they all play into this – and it's good!! Let it happen, joyfully!
This just struck me as profound today. Let's move with the flow toward our true vibration and not be afraid of change and move heartily into it.
The shift is upon us.
Sure beats everything else.
All the best, Zen
About the Author
Zen Gardner is an impactful and controversial author and speaker with a piercing philosophical viewpoint. His writings have been circulated to millions and his personal story has caused no small stir amongst entrenched alternative pundits. His book "You Are The Awakening" has met rave reviews and is available on Amazon.com.