Should Bigfoot Be Killed?
Once Bigfoot is proven to definitely exist, many changes are in store for the Bigfoot/human relationship. Some may not be positive!
Bigfoot, also known as Sasquatch, is purportedly an ape-like creature that inhabits forests in every state of the union, except Hawaii and Delaware. It is usually described as 8- 10 feet in height and completely covered in hair. Many Cryptozoologist (scientists who study hidden animals) have sought to discover the true identity of this beast, so far all have been unsuccessful.
Bigfoot investigators understand that they will never know the true identity of these cryptids, until they have a body – living or dead. That said, many of those in the field have taken a no – kill stand on the subject of havesting a Bigfoot. Many investigators have decided that they will not be the one to supply a body, unless one is found dead from natural causes.
Many Cryptozoologist fear that if one is killed, we will still not find as many answers as we seek due to the change in the Bigfoot/human relationship that is sure to follow.
Bigfoot may become a target for poachers
The number one concern is that once a previously unverified creature is proven to be flesh and blood, it will unleash a large number of a certain breed of mankind into their habitat, whose only desire is to randomly kill these splendid creatures.
Lawmakers will have to immediately enact very strict laws to protect these species. It is true that these life forms have done a great job protecting itself, without human help, for untold centuries, but they have never faced this kind of situation before. This will by far be the greatest threat to its continued existence.
Bigfoot may become hostile to humans
It appears, at this time, that Bigfoot considers mankind as a mere curiosity. They do not want to buddy up with humans, but they do not consider them a threat to their existence. Cryptozoologist fear that this may all change.
It is a given fact that these creatures are physically superior to humans; they also possess a high level of intelligence and may be capable of very human-like reasoning. These cryptids may one day decide that their best chances of survival will involve becoming physically aggressive to all humans who venture into their territory.
This will require a complete rethinking of many outdoor activities that we now take for granted. As a result, many activates such as camping, hiking, fishing etc will be greatly curtailed.
Bigfoot may become even more elusive
Possessing a Bigfoot body will only be the "tip of the iceberg" when it comes to a real understanding of these creatures. For the most part, Bigfoot avoids human contact, but there have been instances where Bigfoot has allowed humans to observe them for an extended period of time.
These rare opportunities will vanish if Bigfoot decides that humans are a real threat to their existence. Bigfoot will most likely retreat deeper into the forests and the chance of an encounter will be very rare, if not impossible.
By Ron Coffey
Fact or fiction? One theory 'remains plausible' in Loch Ness monster search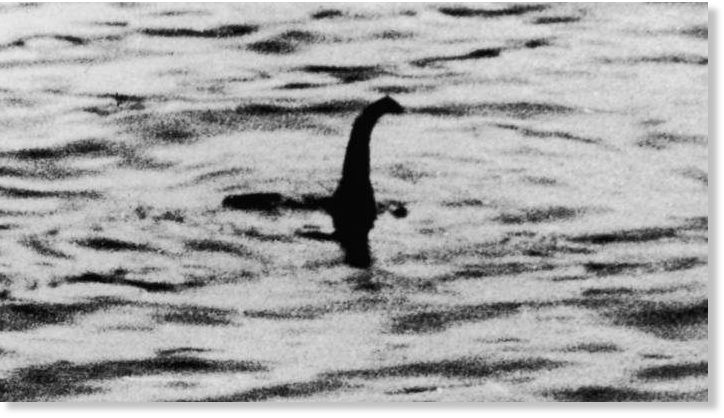 Fact or fiction? A Kiwi scientist is set to reveal his research into the Loch Ness monster.
An international team of researchers, led by Professor Neil Gemmell from the University of Otago, went searching for DNA from the famous 226-metre deep lake in Scotland in 2018.
That DNA was extracted from 250 water samples taken at various locations from the lake, and was then sequenced and analysed against existing databases.
The findings will be revealed at a press conference at Drumnadrochit, on the shores of Loch Ness, on September 5.
Gemmell, while tight-lipped over those results, did say there had been about four main explanations concerning sightings of the monster.
"Our research essentially discounts most of those theories, however, one theory remains plausible."
Previously Gemmell said it would be a surprise if any evidence of DNA sequences similar to those from a large extinct marine reptile turned up.
If scientists detected sequences suggestive of a reptilian animal, "we can explore that further", he said.
The study could also test whether the monster was a large fish: a catfish or sturgeon. The main driver of the project was to show how the science process worked.
"It's a project people are excited about and we're able to tell them about the science we do in a different context," Gemmell said.
"Monster of no monster, environmental DNA – the technology we're using – is a very exciting way to assess living species in a particular environment. It's very very good in water."
The technology had gained widespread popularity in the past five years, and had been used in New Zealand for about three years, but not at Loch Ness.
14th Loch Ness Monster Sighting Pushes 2019 Closer to Record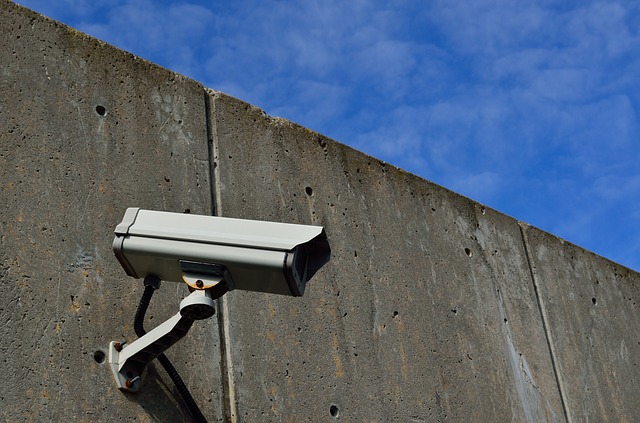 Professional sports fans hate when rules are changed to make games more entertaining because it often cheapens long-standing and long-revered records — lengthening the baseball season and the addition of the 3-point line in basketball are two examples. The same thing may be happening in Scotland — no, the rules of caber tossing haven't been changed – but the inclusion of Loch Ness monster sightings on the 24-7 closed-circuit TV camera has contributed to 2019 fast becoming a record-breaking year for Nessie sightings. The 14th sighting this year just came in that way. Will this mean you can say you Stormed Loch Ness if you watched the event on CCTV?
"I watched the channel as a relief to the stress accumulated from watching recent large scale political protests in Hong Kong."
Well, you certainly can't blame Michael Yuen of Hong Kong for looking for something to take his mind off of the news, and it's certainly better for his health that using pharmaceuticals or large quantities of adult beverages. According to The Official Loch Ness Monster Sightings Register, Yuen saw something "coming out of Urquhart Bay" at "1900 hours" (7 pm). He claims the object moves across the water from right to left on his screen for about 30 seconds before it moved "south behind a tree before disappearing into the water." The official site and the Daily Record both show only still shots of the sighting (see them here) and neither explains how Yuen knew that it disappeared in the water when he also said it was behind a tree. Perhaps because he didn't see it reappear on the other side of the tree? Does the Loch Ness CCTV pan the area? In any event, it's too blurred to tell what it might be and there are no other reports from the actual shore.
Speaking of the Storm Loch Ness event scheduled to take place on Saturday September 21st (the day after the Storm Area 51 event but before the October 1 Storm the Bermuda Triangle event, there are now over 27,000 people committed on Facebook (for whatever that's worth) to attend and over 51,000 interested. That could skyrocket if the event is covered by the CCTV – and their viewing counts towards the total attendance. This would require moving the storming 18 miles from Fort Augustus to Urquhart Castle – or moving the camera. Two people who would certainly attend via video would be Michael Yuen and Ireland's Eoin O'Faodhagain, who has three 2019 sightings, including the first back-to-back ones.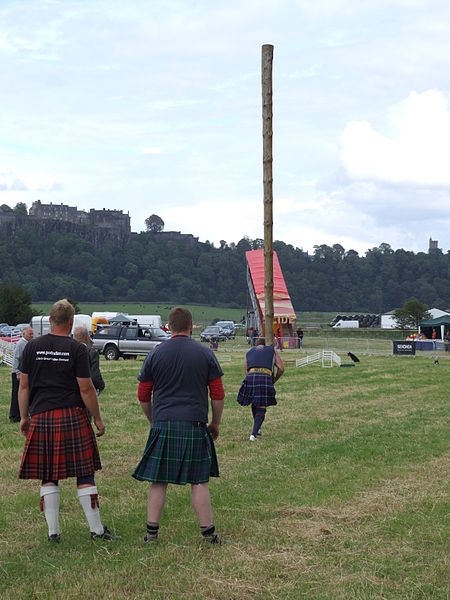 Should these video sightings count towards the 2019 Nessie total? Should these videos be considered for the cash prize awarded to the "Best Nessie Sighting"? How would Scots feel if the Highland Games allow fiberglass cabers to make tossing safer and accessible to more potential competitors? There's people in the U.S. who are still upset about Babe Ruth losing the home run record due to a longer season.
If the annual Loch Ness monster sightings record is broken this year, should it have an asterisk?
Source: Mysterious Universe
Loch Ness Monster Sighting #12 in 2019 and Hot Weather is Blamed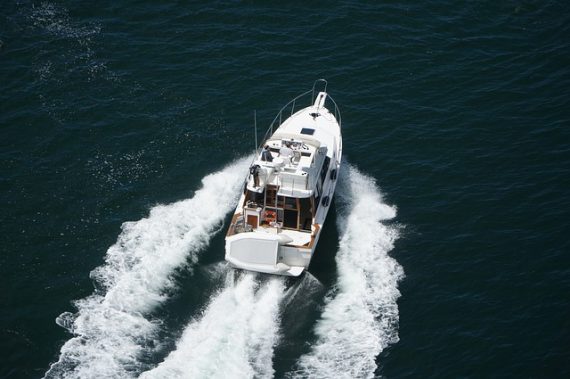 Loch Ness may not have exotic dancers (although the idea has now been planted) nor the marketing effort behind its Storm Loch Ness event as compared to the big one at Area 51, but it does have one thing – plenty of sightings of something not easily explained away that could make 2019 a record-breaking year for Loch Ness monster encounters. Would an Inverness Strippermobile and a Watching For Nessie's Head and Tailgate Party bring the creature up from the depths – not to mention plenty of other creatures with currency to rain on the dancers? Or is the real cause for the increase in sightings in 2019 the unusually hot weather in the area making the loch too warm for this cold-blooded (unless it's a mammal?) creature?
"It was a dead calm, warm night and this thing broke the surface a few hundred yards away. I couldn't make out a head or anything – but there was something in the middle that was different to the rest of it. I watched it for about 90 seconds. It was moving and disappeared. I don't believe Nessie is a dinosaur or anything like that – but there is something in there for sure."
New eyewitness Richard Cobb from Bradford, England, told the Daily Record he was staying at the Craigdarroch Inn in the Highland village of Foyers ("spectacular views over Loch Ness, the perfect place to sit, relax and do a spot of Nessie hunting") on July 25th when he saw something is the water at about 9:30 pm that he couldn't explain. (Picture here.)
"I've been coming to Loch Ness since 1992 and I know what a boat wake looks like. But there were no boats around when this thing surfaced. I never believed in Nessie – but now I'm not so sure. What I saw was just weird."
Well, that account plus a photo (which definitely looks like a boatless boat wake) was good enough to add Cobb's sighting to the list maintained by the Official Loch Ness Monster Sightings Register, which puts it at 2019 sighting #12 after adding a photo taken by Tracy Power (see picture here) on July 13 of a dot on the surface that, as a geomorphologist, she's sure was not a buoy. That followed two sightings by armchair CCTV watcher Eoin O'Faodhagain and the rare sonar sighting by boat captain Mike Bell
Speaking of CCTV, that camera is managed by Mikko Takala, head of the Loch Ness Monster Fan Club and a longtime researcher and scientist, who thinks Nessie is heating up the local tourism trade and sightings business because it's hot.
"There has been a slight increase in surface temperatures in Loch Ness due to climate change. It is possible that a cold blooded creature like Nessie may be encouraged to return and or stay longer in the warming waters of Loch Ness."
Back just a few years ago when there were no sightings, Takala blamed Nessie's disappearance on cold weather, excess road salt in the loch and noise from wind farms. He obviously prefers more sightings, but not at the expense of the climate.
Is weather or climate change the reason for this one-more-and-it's-a-record year for Loch Ness monster sightings? Is it more tourists with more cellphones and more brief pictures of wakes, logs, fish and other things that can be mistaken for a monster?
Would a Strippermobile bring more sightings or distract the boat captains from watching their sonar for monsters, underwater logs, sand bars and piers?
Source: Mysterious Universe