Should Bigfoot Be Killed?
Once Bigfoot is proven to definitely exist, many changes are in store for the Bigfoot/human relationship. Some may not be positive!
Bigfoot, also known as Sasquatch, is purportedly an ape-like creature that inhabits forests in every state of the union, except Hawaii and Delaware. It is usually described as 8- 10 feet in height and completely covered in hair. Many Cryptozoologist (scientists who study hidden animals) have sought to discover the true identity of this beast, so far all have been unsuccessful.
Bigfoot investigators understand that they will never know the true identity of these cryptids, until they have a body – living or dead. That said, many of those in the field have taken a no – kill stand on the subject of havesting a Bigfoot. Many investigators have decided that they will not be the one to supply a body, unless one is found dead from natural causes.
Many Cryptozoologist fear that if one is killed, we will still not find as many answers as we seek due to the change in the Bigfoot/human relationship that is sure to follow.
Bigfoot may become a target for poachers
The number one concern is that once a previously unverified creature is proven to be flesh and blood, it will unleash a large number of a certain breed of mankind into their habitat, whose only desire is to randomly kill these splendid creatures.
Lawmakers will have to immediately enact very strict laws to protect these species. It is true that these life forms have done a great job protecting itself, without human help, for untold centuries, but they have never faced this kind of situation before. This will by far be the greatest threat to its continued existence.
Bigfoot may become hostile to humans
It appears, at this time, that Bigfoot considers mankind as a mere curiosity. They do not want to buddy up with humans, but they do not consider them a threat to their existence. Cryptozoologist fear that this may all change.
It is a given fact that these creatures are physically superior to humans; they also possess a high level of intelligence and may be capable of very human-like reasoning. These cryptids may one day decide that their best chances of survival will involve becoming physically aggressive to all humans who venture into their territory.
This will require a complete rethinking of many outdoor activities that we now take for granted. As a result, many activates such as camping, hiking, fishing etc will be greatly curtailed.
Bigfoot may become even more elusive
Possessing a Bigfoot body will only be the "tip of the iceberg" when it comes to a real understanding of these creatures. For the most part, Bigfoot avoids human contact, but there have been instances where Bigfoot has allowed humans to observe them for an extended period of time.
These rare opportunities will vanish if Bigfoot decides that humans are a real threat to their existence. Bigfoot will most likely retreat deeper into the forests and the chance of an encounter will be very rare, if not impossible.
By Ron Coffey
AC / DC singer talks about looking for the Loch Ness monster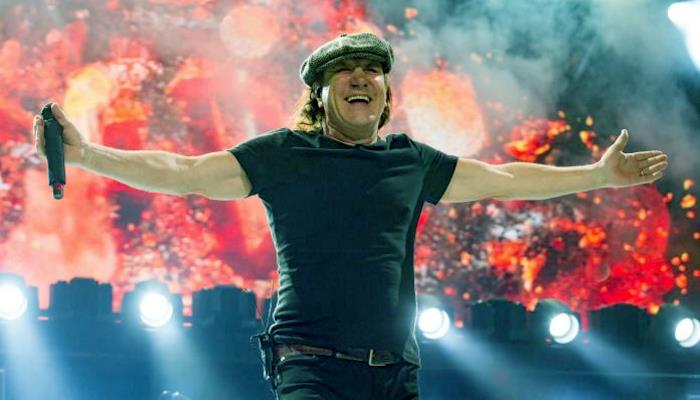 Brian Johnson, lead singer of rock group AC / DC in the conversation with the journalist of NME said that once, when he was in Scotland, was looking for the Loch Ness monster with guitarist Malcolm Young, who died in 2017.
According to the musician, they and their wives stayed at a hotel right on the shores of Loch Ness. They rested and drank until Young suddenly announce:
"Let's go look for the Loch Ness monster. I have a box of fireworks with me, they can attract him."
Despite the fact that it was night outside, Johnson and Young still went in search of the mythical creature.
"We went into the water with our boots on. We were cold. I remember how Mal was holding a drink in one hand and a box of fireworks in the other, trying to set the lake on fire. When we returned to the wives, they were all covered in mud, and their hair was similar to straw. What a night! "- Johnson recalled.
In an interview, AC / DC's vocalist also spoke about the band's new album, "Power up", which is scheduled for release on November 13th. Brian Johnson hopes the record will inspire a new generation of performers.
"Hopefully this album will get kids and teens to go out and buy a guitar instead of looking at dancers on TikTok. It would be great if more young rock bands write their songs and take the stage more often," he said.
Loch Ness monster spotted in a Chinese lake?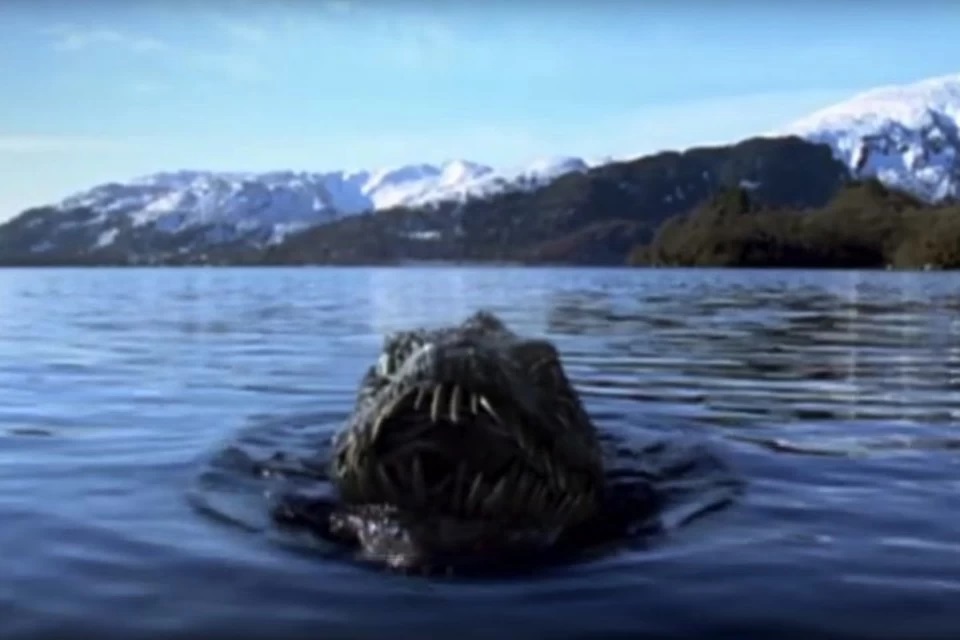 The ranger of the national park on the Changbai Plateau in China has published photographs in which, he says, you can see a strange creature living in the local lake Tian Chi. Talks about it are going on since 1962.
A man named Xiao Yu noticed an unusual dark object on the surface of the reservoir during his daily walk. He began filming the "monster" until it disappeared under water a few minutes later.
Lake Tian Chi is 4.9 square kilometers on the border of China and North Korea. Sometimes the North Korean military go fishing here on boats, but on the Chinese side, fishing in the lake and unauthorized visits to the park are strictly prohibited. Xiao Yu noted that he had seen boats on the lake more than once and would never have mistook them for a "monster."
The caretaker's message caused a stir in the Chinese media and social networks. The fact is that reports of a strange creature in Tian Chi have appeared regularly since 1962. He was nicknamed "the Chinese Loch Ness monster" and made the subject of conspiracy theories.
Biologists declined to comment on what exactly the park employee could see in the photo, because it is difficult to see something in the picture in detail. They recalled that there are many plausible explanations for the Scottish Loch Ness monster. It can turn out to be both a large eel and periodically floating logs of Scottish pine.
Bigfoots attacked tourists in the Ozark National Park, Arkansas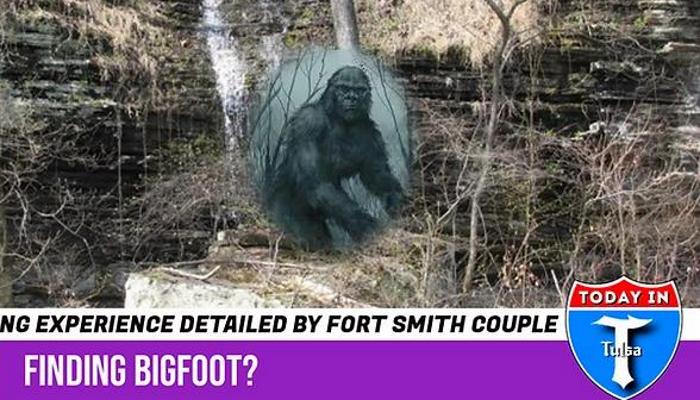 Fort Smith native Ellen (not her real name) tells us a thrilling and frightening encounter with Bigfoot in the Ozark National Park – outside Campbell Cemetery on Tuesday night. According to Ellen, she and her husband Robert decided to find a secluded place to live a couple of days far from civilization and even so that numerous tourists were many miles away.
Therefore, they chose the area of ​​the old abandoned Campbell cemetery, where no one had wandered in for about a hundred years. And now, according to Ellen, she and her husband heard something like an animal growl, permeating the air and coming from somewhere in the thicket. After a few minutes, the growl intensified and seemed to be closer.
"It sounded like some hefty creature had found its lunch," says Ellen.
However, what slightly frightened Ellen was that their dogs, which always bark at the approach of predators, suddenly shrunk, huddled near the tent and began to whine. Then Ellen and Robert, in order to somehow cheer up the dogs, got out of the tent and also began to growl. But the joke failed.
In response to their voices, the growl from the thicket became really aggressive and began to spread around, from which Ellen and Robert realized that there were at least two creatures. Ellen did not even think about some "Bigfoot" and assumed either large wolves, or even bears, when suddenly hefty sticks and stones flew into the tent.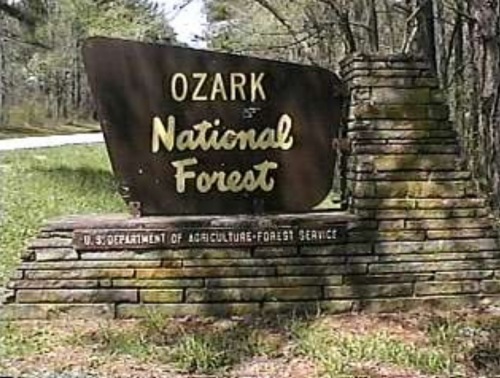 This infuriated Robert and assuming that some hooligans were hiding in the bushes, Robert gave the command to the dogs to teach the offenders a lesson.
"It was the biggest mistake of our life," says Ellen and begins to cry.
According to her, when the dogs disappeared into the thickets from there, at first the sounds of a struggle were heard, then one of the dogs uttered such a monstrous cry that Ellen had never heard anything like it in her life. After that, everyone began to howl, whine and scream, and pieces of dogs flew towards the tent.
At first, Ellen and Robert thought that these were big stones again, but when they saw that a dog torn in half had been thrown at them, they came into indescribable horror and, leaving everything, rushed to run. Ellen and Robert went to the police first.
The police found a tent and equipment, but there were no pieces of dogs there, so the couple announced that they were crazy. However, friends told Ellen that something similar happened in the national park last month and we just reported about it.