Shadow group in the U.S. government believe ETs are demons
The article below, by Anthony Bragalia, shows one of the reasons why the UFO research is being undermined: the fanaticism of some members of the US government.
A surprising new analysis and an overview of the available reports reveal that within the U.S. defense and intelligence agencies lies a shadow group that is influential, fanatically religious and that actively undermines UFO studies by the government and its associated program managers, believing that UFOs are demonic.
An ongoing investigation into this bizarre and unscientific situation seeks to call fundamentalists who want to dismantle such programs by name. In doing so, they destroy the professional reputation and advancement of science. Incredibly, these extreme evangelicals believe that these "aliens" are demons and that those who study them are playing with fire. They are working from within to put pressure on these military and intelligence programs and on the professionals involved in examining the phenomena.
It has been over two years since the New York Times revealed the existence of Advanced Aerospace Threat Identification Program (AATIP) of the US Pentagon. The program had a recognized budget of US $ 22 million and ran for 2007-2012. It produced military radar reports, weapon camera images and detailed UFO sighting reports (now officially referred to as Unidentified Aerial Phenomena or UAPs). Former AATIP program manager, intelligence officer Luis Elizondo, also confirmed the existence of a collection of foreign materials, similar to metals, recovered by civilians and military personnel, apparently as UFO waste or collision items. Federal contracts were assigned to Bigelow Aerospace for the modification of facilities near Las Vegas, NV, to house and test these items. The Bigelow Aerospace is owned by Robert Bigelow, a billionaire and a major financial contributor to UFO causes, close to the senator Harry Reid and other influential individuals.
But it goes far beyond that:
Luis Elizondo's predecessor (a PhD rocket scientist 'Beltway') endured efforts by religious fanatics to inflict professional ruin on him, because the data he was gathering was a threat to their belief system! It appears that a specific element of religious extremists has somehow placed itself in the main government military and intelligence agencies that have allowed them to do so. And that element did not like the discoveries of Elizondo's predecessor – and tried to destroy his career – because they think UFOs and their demonic occupants.
Elizondo himself, in managing the program, experienced obstacles similar to those that impose his strange ET-as-Devil belief.
Incredibly, former UK Ministry of Defense UFO research officer Nick Pope also came forward to say that he was also harmed in his work on the phenomenon by people who consider him satanic, running these unscientific campaigns across the world.
This author strives to track down and name the religious extremists who are preventing the study of government UFOs and the program managers who may be helping them.
This threat to science, rationality and free research is rampant. And, unfortunately, this set of beliefs is not limited to just one branch or agency. This superstitious and reactionary way of thinking is difficult to understand in 2020, but it spreads to senior US military and intelligence officers who, driven by the strange idea that ETs are demonic, continue to impede authorized study of UFOs.
Elizondo discloses interference by officials who claim ETs are demons
The blog of the To The Stars Academy (TTSA), on November 1, 2018, presented a brief article and little known or mentioned published by Luis Elizondo, where he writes in part:
Unidentified aerial phenomena (UAP) have been linked to demons and anti-Christian-Jewish beliefs. I experienced this first hand during my time working on the US Government's Advanced Aerospace Threat Identification Program (AATIP), where certain senior government officials thought our collection of facts about UAPs was dangerous to their philosophical beliefs. In fact, my predecessor's career at AATIP was ruined because of a mistaken fear by a few of the elite. Rather than accepting the data provided by a high-ranking rocket scientist, they decided that the data was a threat to their belief system and instead destroyed their career because of it.
These extraordinary admissions by Elizondo indicate that he and the person who held that position previously experienced the same madness that "aliens are the devil" and career impediment by employees when they were managers of the UAP program.
The Pentagon scientist whose career was destroyed by anti-UFO religious fanatics
Dr. James Lacatski is not a household name in the UFO world – but he should be. He was the program manager for the Pentagon's UFO study shortly before Luis Elizondo. Elizondo provided clues about Lacatski in his post. These clues and others led to the name of Lacatski, thanks to the brilliant work of Keith Basterfield, a long-time Australian UFO researcher and writer, and Roger Glassel, Swedish UFO researcher, specializing in archiving documents obtained under the Freedom of Information Act. They learned about an Advanced Aerospace Weapon Systems Application Program ( AAWSAP). Glessel says that "AAWSA, if not the same thing, seems to be closely related to AATIP". Support for this has now come from several sources:
Emmy and Peabody award-winning columnist Las Vegas George Knapp (investigative TV reporter), who personally knows Senator Harry Reid, D-NV, retired) Confirms that: "Senator Harry Reid and his colleagues obtained funding for an ongoing study, but it was not called AATIP. The original acronym was AAWSAP or Advanced Aerospace Weapon System Applications Program."
Senator Harry Reid himself (D-NV, retired) stated: "I received a communication from a man who worked for one of the defense agencies, a PhD. He said: 'I know everything about rockets, but I don't know what those things are'."Reid was certainly referring to Lacatski, who was a senior scientist at the Defense Intelligence Agency and an expert on subjects that include new methods of energy and propulsion. Senator Reid also told George Knapp that the Pentagon's UFO program has ended for reasons that include: "there were other authorities who had religious objections".
Nick Pope, a former UFO investigator at the UK Ministry of Defense, recently told the newspaper reporter Subway (UK), Jasper Hamill, that he found the same kind of attitude when working in the UK, and that he himself heard about religious fanatics in the USA versus flying saucers with AATIP: "I knew that the Pentagon's reaction to UFO research was partly due to the religious beliefs of some of those involved", he said. "It was a strange irony that UFO investigations were being hampered because some people who believe in God meant that they did not believe in the existence of extraterrestrial life or that they considered UFOs and extraterrestrials to be demonic. The fact that some people consider UFOs to be demonic seems to have their roots in the biblical description of Satan as being 'the prince of the power of the air'. Luis Elizondo says he encountered a religious reaction from the senior team when he ran the Pentagon's UFO Program, and I saw some evidence of that also at the Ministry of Defense (UK)". This suggests that this "aliens are demons" mentality is global and exists among powerful elements in nations other than the United States.
The Defense Intelligence Agency approved a study entitled 'Warp Drive, Dark Energy, and Manipulation of Extra Dimensions'(Space Warp Engine, Black Energy and Extra Dimension Manipulation), associated with AAWSAP. James Lacatski is named as the contact in this document, AAWSAP Program Manager. This study is part of a series of advanced reports on propulsion and navigation technology produced under the program.
How does this religious faction incorporated into military intelligence prevent the authorized study of UFOs? There are several possible ways: depreciation and verbal harassment, isolation, not answering questions, denying or delaying the necessary resources, issuing poor performance reports and limiting program staff.
Finding and losing Lacatski
This author located Dr. Lacatski, 68, and obtained his personal contact information and contacted him directly at his retirement home in Bowie, Maryland, in mid-December 2019. Dr. Lacatski, like many , apparently does not answer the phone from unknown numbers. After a few responses for a few days, I left a voice message asking him to call me back, indicating that I wanted to briefly count on his assistance in a "history of science" project. Not receiving his reply, a second and last voice message left by me was more direct and detailed. I asked Dr. Lacatski to consider telling his story because it is being told by others (mentioning Elizondo) and that we need to call this anti-scientific element now by name and prevent it from happening again, because, unfortunately, it is still for other people.
I didn't get an answer from him. Later, I contacted his wife, Wisal, 61, employed by NASA, via a work email there. Again, no answer. And it's no surprise: I suspect they want peace and federal pensions. Who can blame them? Lacatski has been through enough Luciferian madness and probably does not want to relive it. He's a silent hero. All he tried to do was serve science and our country in search of the unknown and was instead attacked by religious fanatics.
Lacatski's interest in paranormal things
I discovered that Lacatski was raised in a family where Catholic school education was valued. Even his mother was a Catholic school girl. But Lacatski also has a very strong interest in paranormal and extra-dimensional things. This probably contributed to the reason that the ultra-conservative religious element wanted to expel him.
Lacatski wanted to visit a famous 550-acre farm in Utah, where for more than half a century, paranormal phenomena and UFOs have a reputation for having occurred. For years, until recently, the farm was owned by Robert Bigelow (mentioned earlier) and is known as the 'Skinwalker Ranch'. Activities and entities include sightings of orbs and UFOs, cryptid animals, poltergeists and disturbing magnetic fields. One telling thing was mentioned in The New York Times on December 17, 2017: "Mr. Reid said that his interest in UFOs came from Mr. Bigelow. In 2007, Mr. Reid said in the interview that Mr. Bigelow told him that a Defense Intelligence Agency employee approached him, wanting to visit Utah's Bigelow farm, where he conducted research. Reid said he met with agency officials shortly after his meeting with Bigelow and found that they wanted to start a UFO research program.". After this meeting with Reid and Lacatski, the program (AAWSAP, later AATIP) started with Lacatski, and later Elizondo. This is supported by the research and is considered to be the opinion of Keith Basterfield (UFO researcher mentioned above).
Lacatski is also closely associated with Dr. Eric Davis, a Baylor professor who received military contracts for technical documents on new and hyper-technical concepts of space travel. Davis is also known to be involved with UFOs. See Davis's 2002 email to Admiral Tom Wilson, director of the Defense Intelligence Agency (DIA, 1999-2002), discussing the reality of visiting ET[[link]. Davis also claims that in Skinwalker Ranch he witnessed the presence of a large dark-haired entity and other anomalous phenomena. Dr. Lacatski is clearly listed as having read and approved Davis's publication for the DIA mentioned above (Warp Drive, Dark Energy and Manipulation of Extra Dimensions).
Lacatski's contacts extend to Reid, Davis, Bigelow and Elizondo. He is well connected to this paranormal / UFO circle and probably similar ones.
Robertson, Falwell, Huckabee provide information about the mental state of those who think "aliens are demons".
The group that wished the expulsion of Elizondo's predecessor shares the same views on ET as religious evangelical extremists, as the former US presidential candidate, Reverend Pat Robertson, (TV program 'The 700 Club') And the late Reverend Jerry Falwell, extreme right and "Moral Majority Leader", political influencer and co-founder of the evangelical Liberty University, and Mike Huckabee, minister, ex-governor, candidate for republican presidency and commentator of Fox News.
Pat Robertson has stated on numerous occasions that ETs are, in reality, "demons" and that they are trying to lead people away from Christ. He says that even studying ETs is a serious offense. He says: "The Bible says that the earth belongs to man, but the heavens belong to the Lord. He gave us the Earth ". Robertson warned of ETs: "These things are, at best, nothing lifeless, intelligent and demonic. They are not a host of heaven, they are fallen angels "…
In the late 1970s, Jerry Falwell made his followers aware of his thinking on the subject. In an interview in Virginia Beach, he warned that UFOs are a "satanic tool of deception to confuse humanity". In a televised sermon in the same city, he said that UFOs were "transports of demons from hell".
In 2008, on his campaign trail, Mike Huckabee was asked about the UFO and ET subject, to which he replied by spelling out "G-O-D not U-F-O." He is well-known for expounding about the Devil, and disparaging talk of the extraterrestrial.
Reports on the anti-flying saucer fundamentalist faction: "Final Events" by Nick Redfern
Renowned writer Nick Redfern authored the groundbreaking book Final Events (Final Events- Anomalist Books) in 2010. It contains the first real examination of organized factions within the government that promote the belief that ETs are really deceitful, demonic and fallen angels. By calling part of that element 'the Elite Collins', its sources and reports are reliable and spanning a period of years.
And now, a decade later, in 2020, this faction has grown and its efforts have intensified. This is a clear reflection of today's culture and political climate. We demonize those who are different from us.
Newsweek claims Christian extremists have infiltrated the Department of Defense
Newsweek correspondent Nina Burleigh, in her 5/22/2017 article 'Trump Effect Inspires Radical Christians in Military', insightfully points out the perils of intersecting radical Christianity and the military. Note that the Department of Defense is the ultimate oversight agency for the UFO program AATIP:
The mix of radical Christianity and the US war fighter has been going on for some time. In 2007, the Department of Defense inspector general published a report on a group of Defense Department officers and officials who 'abused their authority', promoting a video for 'Christian Embassy', a high-level evangelizing equipment based in Washington and a website designed to make it look like an arm of the US government. Fundamentalist views are decidedly in the minority in the general population, but they have adherents in some of the most powerful positions in the US armed forces, especially in and around Washington DC, and in the city of Colorado Springs, home to the US Air Force Academy. and the eating of the country's nuclear power plant.
Giving the names of the authorities that hinder the government in its research on UFOs, why is this "wicked"
We can begin to understand who these extremists are by going back to Huckabee, Robertson and Falwell. All three had political aspirations and a strong influence on the government, with the three evangelicals being extremists. The influence that politicians and reverends similar to Huckabee, Robertson and Falwell have on millions of people about ETs, clearly extends to military and intelligence leaders.
A profiler would point to the characteristics of these culprits as being of the extreme right's political inclination; South or West; Married and with children; White; Man; 40 to 50 years; strict Christian / evangelical / born-again persuasion; and in a position high enough to be able to exert such influence.
Conservative Christian Bible studies, ministries, church organizations and scholarships exist across the country (such as the Christian Embassy, ​​mentioned above), whose members consist exclusively of US military officers (including generals) and US intelligence agents. They meet regionally and nationally in Christian colleges, evangelical churches and military bases, inclusive in Wright-Patterson military base. And at least one of those military / intelligence groups (Christian Fellowship) meets at the Pentagon (Room 2C453) and at Jerry Falwell's Liberty University in West Virginia. If these officers and agents believe in this demonic-alien dogma and exercise the influence of their beliefs while serving the country, this is very dangerous for the very foundations of science and free research.
Using the profile and information above in this article – as well as a clue provided by someone familiar with all of these subjects who prefer to remain anonymous at this point – I am beginning to make a short list of potential people, crossing them with those who may have made religious statements on the subject and identified those that are 'in jail' for affected UFO program managers.
I hope to succeed in this task, because once I find them, I will publish their names and expose them to shame.
– Anthony Bragalia
Exploring a strange satellite: Iron arguments of Soviet scientists about the purpose of the moon
At the end of last year, in Indianapolis, astronomers filmed the moon and were surprised to find that an object of unknown origin hovered near the Earth's satellite. There is no explanation for this phenomenon, from the point of view of official science, like many others, in the long series of lunar phenomena that astronomers observe.
Recently, Dr. Robert Jastrow, the first president of the NASA commission, even called the moon the Rosetta stone of the planet, meaning that it is on the moon or inside the moon that the answer to the mystery of the origin of life on earth is possible.
"As soon as people got the first telescopes, back in the 18th century, already at that time on the Moon, some kind of activity was constantly observed, and it is clear that it was inhuman, which flies by against the background of the moon. "

Vladimir Kukolnikov (researcher)
A lot of unexplained phenomena associated with the Moon have accumulated in recent years. Recently, against the background of the Moon, incomprehensible lights were again seen, this time they were green. Astronomers all over the world are lost in conjecture, they are trying to analyze incomprehensible flares and catch some system, but they have not found a rational explanation.
One thing is clear, on the celestial body closest to the Earth, there is a certain technical device for generating intense light. Where it is located is difficult to say. These can be both stationary beacons and those installed on mobile machines or aircraft. The fact is that scientists constantly record moving lights. What all this means is not yet clear. Ufologists consider this to be direct evidence of the existence of extraterrestrial intelligence there.
Periodic flares and flickering lights on the moon it is impossible not to notice anymore. The fact is there, but no one can explain it. The main version is that these lights are of technogenic origin. However, some researchers put forward hypotheses fighting to fall. They believe that it could be the natural, phosphorescent light of the lunar fauna, a kind of giant moon fireflies.
"Apart from that, there is information, of course unverified and unreliable about the selenites, that is, the inhabitants of the moon. It states that they, in the form of some kind of crustacean, crawled out of their shelters."

Pavel Sitnikov (researcher)
Professor Hakan Kajal, of the Julius Maximilian University in Würzburg, decided to try to sort out this problem. To collect information, he used a private observatory in Spain. Two telescopes with an automatic flash fixation system will be used.
In addition, this system is connected to an artificial intelligence system that will analyze all the unusual phenomena on the moon. And maybe, as the researchers believe, they will be able to grasp elements of logic in them, or even read a certain message that the inhabitants of the Moon are likely sending to recipients unknown to us.
An anomalously accurately selected stationary circular orbit, its height, course, speed, all this could not have developed in the course of random circumstances. She's too perfect, and mathematically accurate. Besides, the Moon is extremely unlike all other satellites. In addition, some scientists believe that the moon is much older than Earth.
Meanwhile, take a look at the photo below, from the University of Arizona's space research site. An official scientific source publishes a photo of an apparently artificial structure on the moon. Call it a crater, it just does make sense.
This is an absolutely regular hexagon, similar in appearance to the building of the Lunar Base. Everything is clearly planned, the outer walls, the central elevation, and the ring system of unknown purpose. Researchers are confident that this is an exit or entrance into the moon.
Unidentified Lunar Object
"The fact is that the meeting with representatives of other worlds took place long ago. If there were no meetings with representatives of alien worlds, we would not have been in the form in which we are, do you understand ?! The moon would not have been in orbit, as it is today, all the time one side is turned to the Earth. This is done on purpose. On the other side, there are bases, and not only on the other side. "

Anton Anfalov (candidate of economic sciences, researcher)

Artificial objects are clearly visible in this photograph, taken by the Soviet automatic station Luna-13. The remains of some kind of machine, or mining mechanism. Moreover, there are two of them in one picture.
On the left side of the frame, these are paired discs, similar to rollers from a lunar rover, and on the right, these are the same discs mounted on one axis. Both objects cast shadows, and appear as alien, man-made objects on the lifeless surface of the Earth's satellite.
Did they accidentally hit the shot, or were Soviet scientists looking for something purposefully? Recently, more and more scientists are inclined to the hypothesis that the Moon is an artificial satellite or even a ship in the form of a planetoid, which was specially placed at a specific point in space.
"It was put into Earth's orbit on purpose, with one side on purpose, all cycles were synchronized, and it is used as a base for observations. It is not completely hollow, there are separate voids, cavities, very large cavities that are used."

Anton Anfalov (candidate of economic sciences, researcher)
Few people know that this theory, back in the sixties, was put forward by Soviet scientists Mikhail Vasin and Alexander Shcherbakov from the USSR Academy of Sciences.
This means only one thing, if these academics risked their reputation so much for the sake of scientific truth, then they had iron arguments.
TR-3B's are absolutely real but who 'owns' them?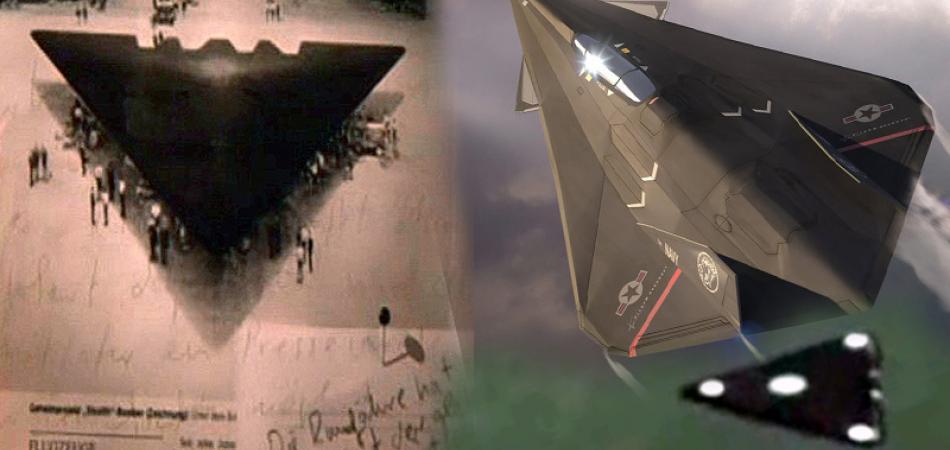 In early October, on many UFO channels, two very unusual UFO videos were discussed. Their unusualness is that, in contrast to many similar clips, their reliability is beyond doubt and the "discs" can be seen very well there – you can even see some details.
The first video was filmed from the International Space Station. For readers who, due to the remoteness from the city, have too expensive traffic, we present an enlarged program image of the "plate"
Well, this is the video itself:
A lot of incomprehensible video material comes from the ISS, but most often there are either just luminous objects in the frame, or some vague shadows, which skeptics later call pieces of foil, but here it is definitely not foil, and in general terms you can understand how these "saucer plates" look.
The second very unusual video was filmed the day before over the state of New York:
Direct link to the original mufon.
This is not a computer graphics, nor a secret drone. This is a TR-3B, which, as we can see, exists and can be viewed in detail. In the center there is some kind of basic, apparently, an engine, three engines (nozzles?) in the corners and they obviously work on some other principle – their color is different.
What are the three small lights along one of the edges of the triangle is not clear. Either it is some kind of device for taxiing the apparatus, or signal lights. And this thing bears little resemblance to some kind of "extraterrestrial device", which causes more and more concern among people. Why?
If the Pentagon has had such aircrafts for a long time (triangles have been observed in the sky for at least 30 years), then why all this circus with F-35 and other airplanes? To keep people busy in their production and rip off money from buyers? Or are the squadrons with these strange vehicles not under the control of the Pentagon? But who do they obey then?
Conspiracy theorists are now offering two main explanations for the situation – good and bad.
A good explanation suggests that Trump and his Space Forces are behind these secret 'ashtrays'. That is, either these TR-3Bs report directly to him, or Trump was promoted to the White House by the people who are behind the development of these devices. And now, visually flying over some cities of the United States, some secret military from Area-51 made it clear to the Deep State who is in charge in America and in the world in general:
The second possible explanation for the flashes of TR-3B is already very pessimistic and suggests that the military behind these technologies is precisely the same Deep State. In this case, the collapse of America is a foregone conclusion and no Trump can do anything there.
In any outcome of the elections, first unrest will begin in America, then China, the UN and other "peacekeepers" will climb there to restore order, during which the Chinese MiG-21s will bring down F-35 packs, since an invisible UFO will fly in front of them and do all the work … And the whole world will be surprised by the "great Chinese power".
Then China will begin to establish its own order, spreading hegemony throughout the world. Someone will fall under it voluntarily, but someone will not agree with such a new order and a hefty war will begin that will cover the entire planet. The last battle will obviously be somewhere in the Syrian desert, where the Chinese, according to prophecies, will bring 200 million people. And at that moment, TR-3B will appear from the clouds and burn all the army – both from one side and the other.
Further landing ramps will fall, some cyborgs or genomutants will be dumped from the miracle-ships in formation and will report that so they say and so – from now on we will all live without wars, according to new rules, in a new global and friendly world. This will be followed by a general command to chip.
We do not know which of the options is correct. We hope for the first, but the second is also not excluded. Everything will become more or less clear only after the US elections…
Chatham House – The Open Conspiracy Organization Emerged 100 Years Ago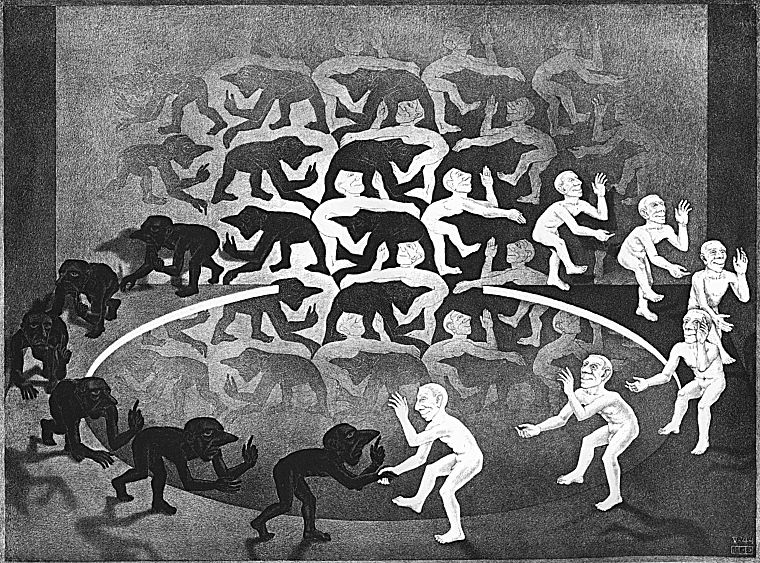 HG Wells in "The Open Conspiracy. Blue Prints for a World Revolution"(1928) wrote that in the twentieth century the world entered a dangerous phase of development, which could end in catastrophe and even destruction of mankind. The only way to prevent a catastrophe, Wells instructed, is the elimination of sovereign states and the creation of a One World Government, headed by a small group of people – representatives of the intellectual elite and big business.
The idea of ​​world domination has been nurtured for centuries by various secret societies (Templars, Freemasons, Illuminati). However, their plans and activities were hidden from the eyes of the authorities and the people. In the twentieth century, there was an argument to open these plans. And it was necessary to hurry, because scientific and technological progress was accelerating, remaining uncontrollable. The arms race continued and accelerated in exactly the same way.
At the 1919 Paris Peace Conference, these issues were discussed openly. It was decided to create the League of Nations, through which the British and Americans expected to begin building a new world order. True, there were disagreements between the ruling circles of the United States and Great Britain. London believed that the ideal basis for a united world was the British Empire, over which"the sun never sets." In Washington, it was believed that America became the No. 1 power after the First World War and that it was she who should lead the movement towards a new world order.
However, both in the USA and Great Britain there were politicians who considered these imperial ambitions to be "prejudices of nationalism", considering themselves a single elite of the highest Anglo-Saxon race. Such was Edward Mandel House (1858-1938) – diplomat, adviser to President Woodrow Wilson (Colonel House). Lord Alfred Milner (1854-1925), one of the key figures in the cabinet of David Lloyd George, was also a consistent supporter of Anglo-Saxon mondialism.
Colonel House was very upset when, while at a conference in Paris, he learned that Washington had rejected US participation in the League of Nations, the provisions of which were laid down in the Versailles Peace Treaty. He very much hoped that the League of Nations would become an instrument for the creation of a United State. After that, in the same place, in Paris, Colonel House met with British partners. They agreed that two organizations would be created in the United States and Great Britain, closely interacting and implementing the Anglo-Saxon project of building a new world order.
The first of these organizations was established a hundred years ago, in the summer of 1920. It was the British Institute of International Affairs (BIIA) , renamed toThe Royal Institute of International Affairs (RIIA) in 1926 and still exists under that name. The Institute is also known as Chatham House, which is the name of the building in which it is located (next to Westminster Palace in central London). In 1961, the RIIA changed location, but the Chatham House name remained.
The preparatory work for the establishment of the RIIA was carried out by Lionel Curtis , Lord Milner's secretary. The status of the institute is a non-governmental non-profit organization that exists at the expense of voluntary donations. The first donation of £ 2,000 was made by Thomas Lamont of J.P. Morgan Bank. John D. Rockefeller has contributed £ 8,000 annually to the RIIA since 1932. Later, the RIIA began to regularly receive large regular donations from American charitable foundations (the Rockefeller, Carnegie, and others).
The first head of the institute was Robert Cecil (1864-1958) – British lawyer, parliamentary, public and statesman, active employee and ideologist of the League of Nations, winner of the 1937 Nobel Peace Prize (for services to the League of Nations). Lionel Curtis was promoted to RIIA Honorary Secretary. The leadership of the institute also included former Foreign Minister Edward Gray , former Prime Minister Arthur Balfour , Lord Lothian, renowned English economist John Maynard Keynes, Alfred Zimmerman (Oxford professor, author of The League of Nations and the Rule of Law). Zimmermann had a capable student, Arnold Toynbee (1889-1975). On Zimmerman's recommendation, Toynbee became the institute's first paid employee. Toynbee was later appointed director of the institute. At Chatham House, Toynbee played the leading role for three decades (1925-1955). He directed scientific research and was at the same time a high-ranking officer of the British MI6 (intelligence) service. Much of the RIIA research was done on behalf of MI6 .
RIIA did not arise out of nowhere. It became a superstructure over the rather secret organization "Round Table". According to historians, this society arose as a secret in 1891 in South Africa at the initiative of Cecil John Rhodes (1853-1902), a famous figure of British imperialism, who linked his life with the British colonial expansion in South Africa. Rhodes, a gold and diamond miner in South Africa, was associated with the Rothschilds. In 1910, the Rothschilds established the Round Table in London; the main public figure for the Round Table was Lord Alfred Milner. During the Lord's lifetime, the Round Table was often called the Milner Group. Many historians believe that at the beginning of the 20th century the composition of the Round Table and the composition of the Committee of 300 (the world elite).
As Nicholas Hagger notes in The Syndicate, the history of the creation of a secret world government and the methods of its influence on world politics and economy ", the activities of the Round Table had two contours – external (open activity) and internal (secret activity). The task of the Round Table, writes the famous American historian Carroll Quigley (1910-1977) in the book Tragedy and Hope, was "no less than the creation of a world system of financial control, concentrated in private hands and capable of influencing the political system of each country and the economy of the world as a whole. This system will be completely feudally governed by the central banks of the world, acting in accordance with secret agreements concluded at frequent personal meetings and conferences. Quigley was very fond of the Round Table, being the official historian of this society.
The Round Table set out the task of creating a world government governed by international bankers. Many researchers of the Round Table activities believe that the program of this organization as a whole coincides with the program of the Illuminati Order in the 18th century. The successors of the Illuminati, members of the Round Table, viewed England as an Atlantic force, not a European one, and counted on the creation of a federation of English-speaking countries. Milner has established Roundtable Groups in South Africa, Canada, Australia, New Zealand, India and CIF. They were all run from England. They included the most famous politicians of the British government, and they were all devoted to the idea of ​​world government. The Roundtable has always wanted to transform the British Empire into a federal system that would eventually include both the United Kingdom and the United States.
The RIIA was a continuation of the Round Table. After the death of Lord Milner in 1925, references to the Round Table became rare, and more often people began to speak of the Royal Institution. In 1931, Toynbee gave a speech in Copenhagen, in which he declared:
"We are currently working with all who can make all the nation-states of our world forget about the mysterious power called sovereignty. And we constantly deny what we really do ."
Nicholas Hagger believes that Toynbee was more American than British, as most of the funding came from overseas, from the Rockefellers:
"For 40 years, Toynbee was actively involved in the RIIA's efforts to create a world government. In his writings, Toynbee argues that nation states are withering away and will be supplanted by the "Rockefeller" world government. Although Toynbee's work is fascinating, it is unfortunately completely unreliable ."
Toynbee was a prominent member of the Fabian Society, ideologically close to the Labor Party. Toynbee and his associates Herbert Wells, Bertrand Russell, Bernard Shaw, brothers Julian and Aldous Huxley did not rule out that the international socialist movement would become one of the possible ways to create the One State. In particular, Toynbee and his associates were very impressed by the Bolsheviks' commitment to internationalism, although the Fabians and employees of the Royal Institute did not share communist views.
Among those who surrounded Toynbee, many understood that the building of the One State was a task for the distant future. It is necessary to move towards the cherished goal gradually. The creation of a united Europe, in which individual states would dissolve their sovereignty, was considered as a closer goal. Toynbee managed to live up to this time, when the Treaty of Rome was signed in 1957 by six European states (1957), and later the European Economic Community (EEC) began to be created.
A year after the establishment of the RIIA, a mirror institution was created on the other side of the Atlantic Ocean, called the Council on Foreign Relations (CFR) . The origins of the organization were Colonel House and Paul Warburg (1868-1932) – one of the initiators of the creation of the US Federal Reserve System. CFR members included Woodrow Wilson, Colonel House, and a number of other influential politicians, bankers and businessmen. Particularly noteworthy are members of the Council such as John Foster Dulles (served as Secretary of State under President Eisenhower ) and his brother Alain Dulles (future first head of the CIA). A close informal relationship was established between John Dulles and Arnold Toynbee. John Dulles, as Chairman of the Board of Trustees of the Rockefeller Foundation, has helped ensure that the Royal Institution receives regular financial support from the Foundation.
All publications on the Royal Institution usually refer to the Chatham House Rule . It assumes that participants in closed meetings have no right to disclose the authorship of those other opinions outside the small circle of RIIA members . Opinions can be published, but as impersonal. The rule is intended to encourage maximum openness and frankness in internal meetings. The official mouthpiece of the institute is International Affairs and World Review .
Since 2005, the Royal Institution has established a prize – the Chatham House Prize . It is awarded annually to "the statesman or organization that Chatham House members believe have made the most important contribution to improving international relations in the past year ."