Sex Kitten Programming/Pedophile Symbols (Ping Pong, Hot Dog, Ice Cream, Pizza) Found in Katy Perry Video 'This Is How We Do'
So some months back I was guided to watch a few mainstream music videos. I usually do this for research purposes to uncover what kind of hidden symbols or messages are present in the video. One such video really shocked me as it contained several symbols which indicates a presence of pedophilia and sex kitten programming, which sadly, countless people who we would call celebrities are subject to.
Now mind you this video is from 2014, a couple of years before the Podesta e-mails (leaked in November 2016) were leaked and subsequently the list of pedophile code words (given to us by users on 4Chan) that were used throughout said e-mails.
BTW to understand this article better the meaning of Pizza is girl, Ice Cream is male prostitute, Hot Dog means boy (based on leaks from 4Chan) and Ping Pong possibly refers to the activity of giving and receiving during sex.
The first thing we notice in the video is this strange pattern which I haven't been able to identify yet (can anyone shed some light on this? If so please comment below) which is to be set up in a tub full of pearls and other jewelry with the arms mostly crossed:
This was also shown in a Taylor Swift video 'Look What You Made Me Do':
Then, in what appears to be a pizza-based text we see the words 'It's No Big Deal' which are part of the lyrics. Could this be a subliminal message to minimize/desensitize the effect of this possible code word (pizza) to the public? Or possibly just showing off as that is also typical behavior of these individuals?
Some might remember that the Washington D.C. pizza shop 'Comet Ping Pong & Pizza' is a big time front for child sex trafficking funds to move through in addition to being a place where children are possibly abused/exchanged. Hillary Clinton and friends spent a lot of time there and it is mentioned throughout the Podesta e-mails many times. During this rush of leaks and research the show Law and Order turned that whole story into an episode:
https://www.washingtonian.com/2017/05/04/law-order-svu-pizzagate-episode/
Moving onto the music video now, we see several scenes where people including Katy are playing Ping Pong:
Ice cream turned out to be another code word and this theme also appears in this video:
It just wouldn't be a mainstream music video without some all-seeing eyes appearing:
Notice her right (your left) earring which features an eye on it:
Another scene features Katy adorned in pizza attire including a one piece bathing suit, pizza nails and pizza earrings:
Pizza is everywhere:
And I can't be 100% sure but it looks like the woman in this scene has hot dogs on her bathing suit:
The next scene is equally disturbing as it features Katy and two other participants in the video in animal-print clothing along with an animal-print background. We know that there is something called sex kitten programming which is commonly used in Hollywood and the Cabal flaunts these symbols very conspicuously:
https://hollywoodsubliminals.wordpress.com/project-monarch/sex-kitten/
A quick reference before moving onto that, in Britney Spears' song 'Till The World Ends' the lyrics begin with her calling herself a kitten, indicating that in all likeliness she was subject to this abuse as well:
Here is a better shot of all three of them. And it IS a big deal:
Then we see pizza, ice cream and watermelon (another possible code word?) all in the same scene:
And it finishes off with Katy being surrounded by dancing/twerking pizza and ice cream:
And just to help make this a little more real I will share some of the Podesta e-mails using these code words:
https://wikileaks.org/podesta-emails/emailid/19018:

I consider ice cream, its purchase, and its consumption a rather serious business. We can't just willy-nilly toss it out and about in casual references, especially linked with the word "free".

https://wikileaks.org/podesta-emails/emailid/32795:

Hi John, The realtor found a handkerchief (I think it has a map that seems pizza-related. Is it yours? They can send it if you want. I know you're busy, so feel free not to respond if it's not yours or you don't want it.

https://wikileaks.com/podesta-emails/emailid/48531:

Great show! Great speech. Raised over 40 grand. My only regret is I did not make you a nice pizza.

When can I?

https://wikileaks.com/dnc-emails/emailid/14349 (this e-mail appeared to be spam about a gift card to Macy's):

Absolutely wonderful food! Went on Pasta Night, had the special homemade ravioli in pink sauce with crab. The ravioli were exceptional–al dente fresh…. Such a nice place. The service is very good and our waitress really took care of us. ..I had dinner with some colleagues; they had a black angus beef, I… Such amazing pizza! Always have to have some when in the area! Every Memorial Weekend, it's tradition my family goes to Aj's before the madness of our Memorial party the following day. ..We love it! The food is… I'm a big hibachi person. I've been coming here for hibachi since I was a teenager. Unfortunately, it's just been getting less and less about the show and… Excellent pizza. My first time trying this pizza…They were quite accommodating us on a Sunday. ..We needed 7 pies for a family gathering, and they were so… Great atmosphere most of the dishes are very good

https://wikileaks.org/gifiles/docs/12/1223066_re-get-ready-for-chicago-hot-dog-friday-.html:

I think Obama spent about $65,000 of the tax-payers money flying in
pizza/dogs from Chicago for a private party at the White House not long
ago, assume we are using the same channels?
Source:
https://truthearth.org/2018/08/10/sex-kitten-programming-pedophile-symbols-ping-pong-ice-cream-hot-dog-pizza-found-in-katy-perry-video-this-is-how-we-do/
Havana Syndrome again? CIA officers are mowed down by a mysterious disease
A CIA officer in Moscow experienced symptoms of the so-called "Havana syndrome" in 2017. This became known to The New York Times with reference to sources in diplomatic circles.
CIA officer Mark Polimepulos, who helped lead covert operations in Russia and Europe, complained about the manifestation of mysterious symptoms. According to the newspaper, in December 2017, he felt severe dizziness, which later developed into a prolonged migraine, forcing him to retire. At that time, Polymerpoulos was 48 years old.
It is noted that such a case was not the only one. Similar symptoms were experienced by the staff of the American ambassadors in Cuba and China in 2016-2018. However, the exact number of cases and the place where this happened is not named. It is alleged that the US diplomats have tried to influence in a similar way around the world.
At the same time, the US State Department was unable to establish an unambiguous reason that caused the "Havana syndrome." Among other things, it was assumed that the diplomats may have been exposed to an unidentified sound effect.
In 2017, it was reported that, beginning in late 2016, American diplomatic officials and their relatives in Cuba began to complain of symptoms such as hearing loss, nausea, headaches and balance disorder. 
The Associated Press received audio footage of the attack and described the harassing sounds as "the high-pitched sound of crickets combined with fingernails scratching on a board." Then the American government suggested that Russia or China could be the culprit.
Many victims are still undergoing rehabilitation. Specialists from the University of Pennsylvania performed magnetic resonance imaging and revealed visible changes in the structure of the brain in the diplomatic missions.
Differences were found in 23 men and 17 women who complained of health problems while on diplomatic duties in Havana. Scientists have yet to figure out what causes the unusual symptoms.
How Russia and the United States nearly started a nuclear war in 1995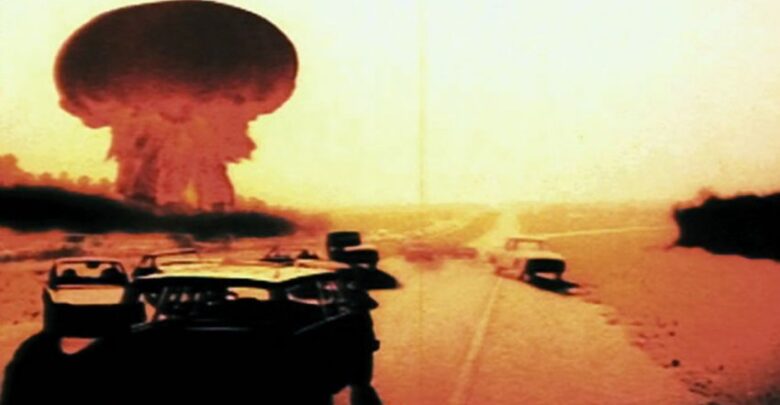 The Norwegian meteorological rocket incident remains the only time in history that the Russian president has activated his nuclear briefcase.
On January 25, 1995, Doomsday could have come in the world: the Russian Federation was preparing to launch a nuclear strike on the United States. How did it come about that the states that left the confrontation of the Cold War in the past and had just normalized relations with each other found themselves on the verge of mutual destruction?
The beginning of the war?
The cause of the crisis was an ordinary Norwegian meteorological rocket. Its launch from the small island of Anneia at 7 am local time (10 am Moscow time) towards Spitsbergen caused a stir in Russia.
Black Brant XII. Legion Media / ZUMA Press
Equipped with scientific equipment to study the aurora borealis, the Black Brant XII was similar in size to the nuclear-powered American Trident D-5 ballistic missile, intended for launch from submarines. In addition, it flew along a trajectory along which, as the Russian Defense Ministry believed, American missiles would fly in the event of a nuclear war.
In December 1994, Norway informed 28 states, including Russia, about the planned launch, but did not give a specific date, limiting itself to specifying the period: from January 15 to February 10 of the next year. Due to bureaucratic delays, this information did not reach the Russian Missile Warning System, which sounded the alarm.
Decisive minutes
An emergency meeting with the country's top political and military leadership was convened in the Kremlin. Defense Minister Pavel Grachev, Chief of the General Staff Mikhail Kolesnikov and President of the Russian Federation (as Supreme Commander-in-Chief) Boris Yeltsin had three strategic missile forces control terminals activated – the so-called nuclear suitcases.
Vladimir Sayapin / TASS
The military believed the lone missile could have been fired to create an electromagnetic pulse that knocked out Russian radars and communications systems. Following it, a massive blow could be expected.
For several tense minutes, as leaders watched it flight, it was decided whether Russia would launch a nuclear strike against the United States.
"Little is known today about what Yeltsin said at the time, given that it could have been some of the most dangerous moments in the entire history of the nuclear era," The Washington Post journalist, David Hoffman wrote three years after the incident : "They make it clear that the Cold War nuclear readiness system continues to operate, and how catastrophic its consequences could be, despite the fact that the feud between the great powers is already over."
The situation was discharged only when it became clear that the rocket had gone towards Spitsbergen (not far from which it fell into the ocean). The nuclear cases have been deactivated.
Russian President Boris Yeltsin (center) and Russian Defense Minister Pavel Grachev (right). Igor Mikhalev / Sputnik
The incident with bringing Russia's Strategic Nuclear Forces to combat readiness, soon became the property of the world community. When, four years later, the Norwegians were about to repeat their launch of Black Brant XII and reported this to the Russian Foreign Ministry, the US additionally warned all key Russian military departments about it through their channels. As a result, this time there were no unpleasant surprises.
Source: rbth.com
Germany conducted exercises in case of nuclear war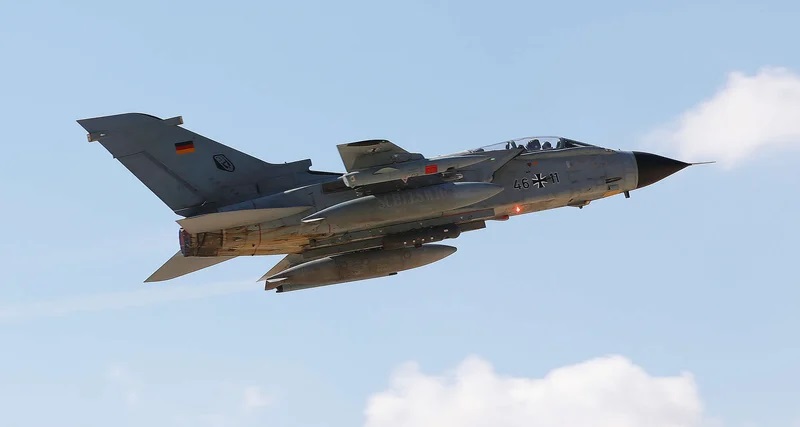 The Bundeswehr with partners in the North Atlantic Alliance ( NATO) trained in operations in a nuclear war.
The German army, together with Italian, Belgian and Dutch colleagues, conducted exercises in the event of a conflict with the use of nuclear weapons.
The location of the exercise "Steadfest Noon" was chosen airbase "Nörfenich", where the tactical squadron of the Luftwaffe 31 "Boelcke" is located. Together with the Luftwaffe of the Bundeswehr, the air forces of other NATO countries, in particular, Italy, the Netherlands and Belgium, took part in the exercises.
According to a report by Bild, the exercise scenario involved training procedures for safely removing nuclear weapons from storage, delivering ammunition and installing them on aircraft. The training flights took place without nuclear weapons, and in parallel with the aviation exercises at the Büchel airbase, where the tactical squadron of the Luftwaffe 51 Immelman is located, the Resilient Guard air defense systems were trained to protect the airfield from air attacks.
The training sites for the Luftwaffe of the Bundeswehr were not chosen by chance, since the Nörfenich airbase is a reserve storage site for the B61, a hydrogen bomb that forms the basis of nuclear weapons of the US strategic nuclear forces. 
Some of this ammunition is stationed at NATO bases in Europe. The exact number of hydrogen bombs that are stored at European sites and which ones are not reported. In Europe, the B61 is carried by Panavia Tornado fighter-bombers (pictured) and General Dynamics F-16 Fighting Falcon fighters.
Recall that the B61 thermonuclear bomb is the main weapon of the US strategic nuclear forces, although it entered service in 1968. Since 2012, a new guided version of the B61-12 has been under development, which will replace all B61 and B83 bombs that have been in service since 1983. It can be used both on strategic bombers and tactical aircraft. About two billion dollars were spent on the development of the 12th modification of the aerial bomb.