Self Proclaimed 'Time-traveller' claiming to be from 2030 PASSED lie detector test –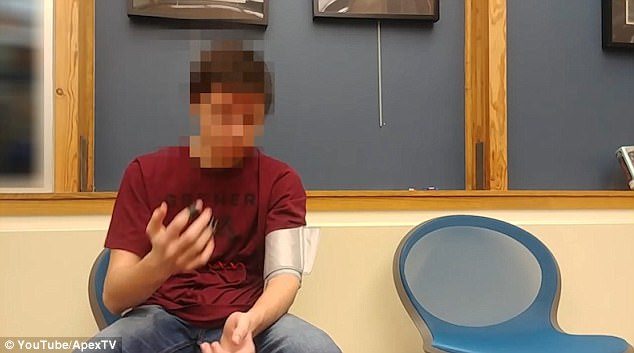 A 'time-traveller' who says he is from the future has passed a lie detector test after claiming Donald Trump will be re-elected and Artificial Intelligence will take over.
In a startling YouTube video posted by Apex TV the man, whose face and voice have been distorted to hide his identity, claims he has risked his life to travel back in time.
Apex TV says it is 'one of the biggest voices of paranormal content on YouTube', with over 56 million views and 100,000 subscribers.
His mission, he says, is to tell those alive now what the world has in store.
Among his predictions is the claim that Google Glass-style robotics will spread across the globe.
Technology will also have developed to the point where it will be able to independently run a home.
Bitcoin will be increasingly popular but pennies and cents will still be in use.
In 2030 he says the US president is a mysterious figure called Ilana Remikee.
He also suggests global warming has caused temperatures in North America to increase while Europe has cooled.
Humans will reach Mars in 2028 and, the same year, time travel will be discovered.
He states that electric cars will be able to travel as fast as diesel and petrol ones (despite many already being able to do so) and many forms of cancer have been cured.
In a previous interview with Paranormal Elite, Noah said he had anorexia and is in fact 50-years-old, but that he had taken an age rejuvenation drug which had transformed him into a 25-year-old.
Of course, his claims have attracted scepticism. In response, he agreed to take a lie detector test on camera.
In the footage from ApexTV the would-be oracle is seen sitting on a chair with what appears to be a polygraph lie detector wrapped around his bicep.
He is asked to predict some of the future's major events – and confirm he really is who he says he is.
The interview begins and Noah is asked a simple question: 'Are you an actual time traveller from the year 2030?'
He responds with a yes and 'TRUE' appears in large green letters superimposed on the video. However, the results on the machine are not shown.
Noah then claims he has 'hard evidence' to back up his predictions but isn't sure that he can say what that it because it might cause a paradox.
Once again, the word 'TRUE' appears on screen again.
Read More On This At:http://www.dailymail.co.uk/
Camera recorded an extraneous movement in Massachusetts. And this sight is not for the faint-hearted
A Redditt user with the nickname grandslammer0891 from Mansfield, Massachusetts, posted a video from security cameras at a friend's house, which scared him and left users in disbelief.
The author of the video explained that his friend left home by the end of August, leaving four huskies in the care of a friend. He usually visited them during the daytime.
One day the owner of the apartment received a notification in the middle of the night that the camera recorded some kind of extraneous movement. At that time there were only dogs in the house.
The video captured the kitchen and part of the living room. A dog is lying on the sofa in the right corner, and you can trace the turns of the head by its ears. When her ears turn to the left, then in the dark you can see the transparent figure of a moving person.
The video puzzled users and caused a mixed reaction from them. Some could not find an explanation for what they saw and panicked slightly. The dog's head turns towards the ghost, which suggests that it also noticed the apparition.
"What is it, I saw it … with my own eyes. Does anyone else see this? Because it seems to me that I definitely saw something wrong. No no".
Others decided that a man had walked past the window on the right, and his shadow flashed on the left in the headlights. Some users even believe that a live person got into the frame.
"I hope your buddy has a gun. There was a real intruder. "
Some readers agreed that the ghost video is quite plausible, since Massachusetts is full of ghosts.
Paranormal researcher warns that Ouija boards can summon dangerous demons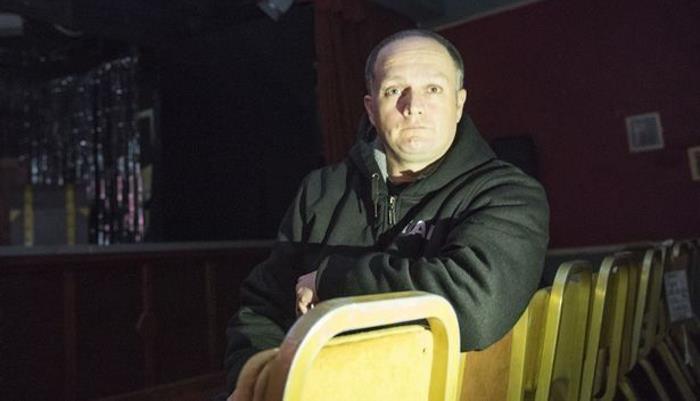 Paranormal researcher Paul Marsters criticized British retailer Poundland for selling Ouija boards as part of Halloween decor. He warned that only professional mediums should use the boards, and ordinary people can summon deadly demons. 
Paul, who is a member of True Paranormal Events UK, was stunned when he saw a £ 1 ($ 1.29) Ouija board in a local budget store.
 "Ouija boards are definitely not toys and should not be available to children to buy in stores on Halloween, let alone adults who are not trained in how to use them. It doesn't matter if they are plastic or wooden ", – quotes the words of the ghost hunter Hull Live. 
Paul Marsters explained that people can accidentally summon dangerous spirits that will torment their victim in the future and may even lead to suicide. 
"On Halloween night, the veil on the spirit world is very thin, and people only buy these boards for Ouija sessions on Halloween, so I'm afraid to imagine what will happen when these boards are in the wrong hands," the expert said. 
Poundland noted that Ouija boards can only be purchased by persons over 18 years of age. This item sold out quickly before Halloween due to its popularity.
Paranormal activity at the Pit Pretoria mine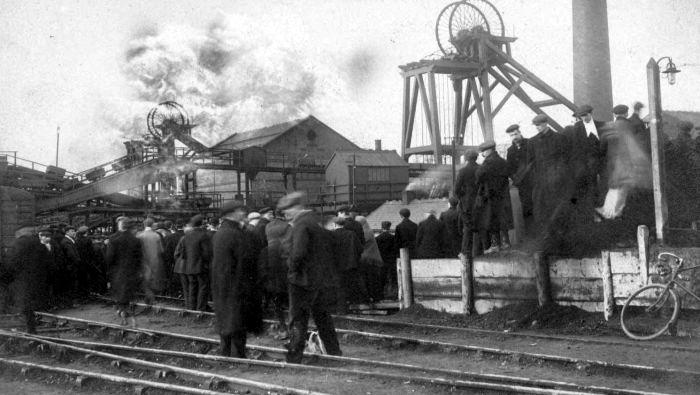 In the 80 years since the biggest disaster in the UK mines, no one has thought of erecting a normal monument to the dead miners. And the ghosts didn't like it very much.
One of the most impressive types of ghosts, these are the ones that cannot rest until there is justice for the circumstances of their death. For example, murder victims may visit places where they were killed or buried in the hope of bringing the perpetrator to justice.
These ghosts in the West are called "ghosts with a purpose" and the incident in the English city of Bolton is one of the clearest examples of this manifestation. Bolton is a working-class town in the north of England. It began to develop actively in the Victorian era, when there was an industrial rise in Great Britain and coal mining became its main industry.
There were so many coal mines here that Bolton was one of the centers of coal mining in Britain during that era. However, by the early twentieth century, Bolton's coal mines were suddenly depleted as rich surface seams ran out. In search of coal, miners now had to "bite" into the ground deeper and deeper.
The Pretoria Pit mine quickly became one of the deepest and most dangerous miners to work with. Moreover, many of these miners were children or adolescents, because in those years only the poor went to such harmful work, among whom it was considered normal to earn their living from the age of 7-8. They simply could not quit, because they simply would not find another job in a mining town and would face the risk of poverty and starvation. Therefore, they humbly continued every day to descend underground, praying that they would return in the evening.
Even the strange supernatural omens, though frightening them, did not become a reason for not going to work. These omens included the corpses of black crows that somehow ended up in even the deepest levels of the mine, as well as an incomprehensible noise that greatly frightened the horses driving the minecarts. And in 1910, a disaster struck at the Pit Pretoria mine. There are several theories about it, but the main one is considered to be a small deep collapse, which released natural gas into the lower mines and exploded.
The explosion killed almost all the miners who went underground on that ill-fated day – 344 people. Only three were able to reach the surface, of which two soon died of their wounds. It was the worst industrial disaster in the UK and left a deep psychological scar on the locals. Eighty years later, in the early 1990s, memories of the catastrophe faded away, even the children of the miners who died were no longer alive. Bolton no longer held an annual memorial service for the dead miners, and many locals heard of the Pretoria Pit explosion only briefly in class.
However, the spirits of the dead were not ready to sink into oblivion. And suddenly, a series of intense paranormal activity erupted in Bolton County, witnessed by hundreds of people. It began in 1993, when local resident Brian Lowe was driving along Platt Lane, an old dirt road that ran very close to the place where the heaped Pit Pretoria mine was. And suddenly Lowe saw dozens and dozens of brilliant human eyes that looked at him from the darkness of an abandoned mining warehouse, which was on the side of the road.
Frightened, Lowe added speed to get past this place, but then he heard a strange pop. It was loud enough and Lowe thought that his tire had burst, but the car continued to drive smoothly. However, when Lowe reached the city, there he was met by a frightened friend who said that there had recently been an explosion near Platt Lane, which was seen by many local residents. In the darkness of the night, a large flash of light was very noticeable.
The police were called to the old warehouse, the road was blocked, but nothing unusual was found. No traces of the explosion and the destruction it created. But then, over the course of 17 years, many of those who approached the Pretoria Pit saw unusual things – the bodies of many dead people lying by the road, limping and waddling figures that walked somewhere through the bushes and the darkness of the night. AND SMELL. The smell of burnt meat.
Many also reported hearing the sounds of an explosion, but again they found no evidence that something exploded there. As well as signs that some pranksters are working here who wander near the mine at night and scare passers-by and drivers. No sign of any people at all near the Pretoria Pit. This is understandable, the locals usually avoided this place as best they could. One day a policeman arrived at another call about an explosion or about observing corpses near the road and saw with his own eyes a severed human hand hanging from a tree branch. And right before his eyes, this hand disappeared, disappeared into thin air.
After that, a whole group of local residents gathered, who finally realized that this was not a joke or a practical joke. They decided that the ghosts of the dead miners wanted something and that it should be done to calm them down. It was decided to erect a monument to them, which for some reason none of the local authorities did for 80 years. When the memorial was built and the names of all the dead miners were indicated on it, a special memorial service was held and the priest consecrated the memorial. Since that day, there have been NO other reports of paranormal activity near the Pretoria Pit.