Secret Weapons Of Nikola Tesla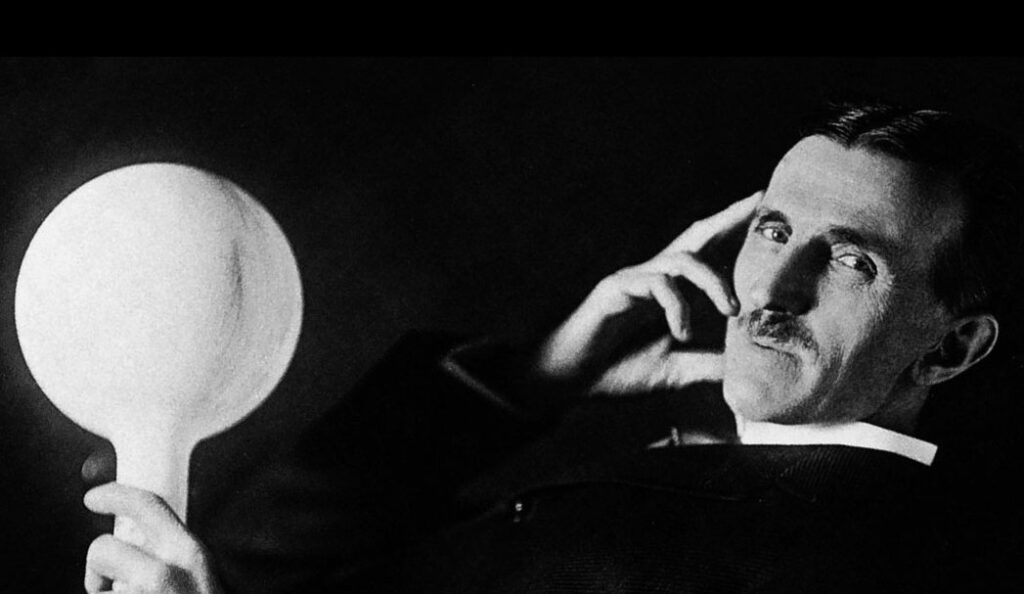 The man of the 20th century. Many might still not know who he was, but his name surely rings a bell, and they are certainly familiar with his incredible inventions.
Nikola Tesla is the man who had lit the previous century and bridged the gap leading into the next. With over 900 patents approved across his lifetime, we owe him everything from led lights, Alternating Current, Tesla Turbine, Tesla Coil, Radio And Remote Control, The Magnifying Transmitter, Neon Lamp, X-rays, Adams Power Plant Transformer House, Induction Motor, Electric Cars, Robotics, Laser, Wireless Communications and Limitless Free Energy, Artificial Tidal Wave to Electric-Powered Supersonic Airship or Death Beam and many, many others patents.
And these are all inventions on the surface, inventions that humans at that stage of evolution could grasp and understand.
However, few people know that Nikola Tesla had tapped into a source of unlimited energy, and was on the verge of handing the people of this planet a gift of free energy, until the powers that be had stopped him in his tracks.
The most important thing Tesla required in order to accomplish his plan was funding.
He was an inventor, not a businessman, so during his lifetime, he came across various hurdles that would hinder his progress towards the future he envisioned for humanity.
Even so, Tesla pursued his dreams until his final hour.
Not only he wished to give free, wireless energy to the world, he also wanted to establish long-lasting peace on earth.
For this goal alone, he designed the perfect plan: he would engineer a weapon so powerful that its energy bursts would "bring down a fleet of 10,000 enemy airplanes at a distance of 200 miles from a defending nation's border and will cause armies to drop dead in their tracks."
By constructing this tremendously powerful apparatus and distributing it to all leading nations, he would ensure that war would not make sense anymore since everyone would have an impenetrable offensive and defensive force.
Tesla thought that by selling his invention to the world's superpowers, he would receive the funding required to carry on with his ultimate experiment of generating unlimited energy.
He initially reached out to J.P. Morgan Jr. by sending him a letter on November 29, 1934, at a time when war clouds were once again forming above Europe.
"I have made recent discoveries of inestimable value…The flying machine has completely demoralized the world, so much that in some cities, as London and Paris, people are in mortal fear from aerial bombing. The new means I have perfected afford absolute protection against this and other forms of attack."
Nonetheless, Morgan was unconvinced of Tesla's idea.
He then tried to persuade Prime Minister Neville Chamberlain of Great Britain. His proposal was diligently considered, but upon Chamberlain's resignation, after Hitler had outmaneuvered him at Munich, the interest shown towards this anti-war weapon had plunged.
After several failed attempts to raise awareness of his superweapon and its capabilities, Tesla published a treatise in 1937 called "The Art of Projecting Concentrated Non-dispersive Energy through the Natural Media."
The thesis offered viable technicalities about this all-powerful invention that, as Tesla claimed, "would put an end to all war." The original document is preserved to this day inside the Nikola Tesla Museum in Belgrade.
After this move, Tesla had caught the attention of the Russians who expressed a great deal of interest towards his invention.
So, during the same year, Nikola Tesla had presented a more elaborate version of his plan to the Amtorg Trading Corporation, an alleged Soviet arms front in New York City.
In 1939, the year the second WW had begun, the first stage of this superweapon's prototype was successfully tested in the USSR. To honor the agreement, Tesla received a check for $25,000 that would further allow him to fund his research.
Of course, Tesla had passed from this existence 4 years later, without seeing some of his most intriguing inventions being used on a large scale.
Although he had provided invaluable information about scalar wave technology, he kept most of his schematics inside his head, so when he passed away, he took his secrets to the afterlife.
However, the Russians who had previously bought some of his blueprints, as well as the U.S. who had extracted through the FBI whatever work Tesla kept in his Colorado Springs laboratory, have cracked most of his riddles as time progressed and have managed to weaponize the Tesla scalar wave effects.
After the atrocities of two world wars, and with an ever-expanding technological advancement, world leaders have started considering ways in which they could limit or put an end to global conflicts.
In 1975 during the SALT talks, Leonid Brezhnev, General Secretary of the Soviet Union at that time, had stressed that the development of new war weapons should be drastically limited because they have already become "more frightening than the mind of man had imagined."
Needless to say, most of the weapons in cause pertained to Tesla. His superweapon, dubbed Teleforce, was fully operational under the Soviet Union as early as the 70s.
Now called the Saryshagan howitzer, the humongous tesla scalar interferometer was exactly as Tesla had described it.
It encompasses four modes of operation.
The first one is the Tesla shield. It runs continuously and generates a thin, impenetrable hemispherical wall of energy over a selected area. It has defensive purposes and works as follows: By interfering two Fourier-expansions and 3-dimensional scalar hemispherical patterns in space, they join into a dome-like shield of electromagnetic energy. Air molecules and atoms trapped inside are fully ionized, displaying an intense and vivid light. Any physical object that attempts to pass through this shield will receive a considerable discharge of electrical energy and will be vaporized in an instant. By stacking these energetic shells, they will deter any gamma radiation or EMPS coming its way.
The second mode is more offensive. Utilizing two truncated Fourier transformers, the device shoots a 3-dimensional scalar phi-field pulse. A second pulse is then released, traveling at a faster velocity and overtaking the first one, merging into a deadly EMP of electromagnetic energy.
The third mode is the same pulse variation ran continuously. Thus, two continuous scalar waves are sent forward, merging into vector energy at their target destination. According to some researchers, this is the exact way in which Tesla planned to transmit wireless energy, and also the weapon that would annihilate hundreds of aircraft and entire armies.
The final mode, dubbed "time squeeze," will let the user play with things like antigravity, dematerialization and materialization, transmutation, and it provides a lot of medical benefits. Other effects may include subliminal and superluminal communication, seeing through the earth and the ocean, as well as reaching higher orders of reality. This is apparently possible because the human being has between his ears a Tesla scalar interferometer. This tiny, biological device accounts for most parapsychological phenomena. It can also be triggered naturally through practice and meditation.
The technology behind Tesla's weapons is nothing new to modern man. They fall in the category of directed-energy weapons or DEWs, which are long-range weapon systems that inflict damage at a selected target by emitting powerful focused bursts of energy. These emissions are either laser, microwaves or particle beams.
With such weapons at the disposal of world superpowers, it's easy to understand why another WW hasn't broken out by now.
With his daring plan to arm all nations with this superweapon, it appears that Nikola Tesla has reached one of his end-goals of establishing long-lasting peace between nations.
Now, we can only wait and see when the world governments will release Tesla's ultimate secret of free energy.
References:
Ecto-1 Returns in Teaser for Secret Ghostbusters Movie
Trailer teases the return of the Ghostbusters with a malfunctioning proton pack and a rusting Ecto-1.
A new Ghostbusters is coming in 2020! It was announced this week with the arrival of this short but effective teaser trailer. It's an eerie night and spine-tingling music from the original Ghostbusters score is playing as the camera moves past a fence dripping with ectoplasm into an creepy barn where we hear the sound of proton pack that won't start. And then the wind blows up a tarp to reveal a rusting Ecto-1.
The new film is being directed and co-written by Jason Reitman, the son of Ivan Reitman who directed the original Ghostbusters.
"I've always thought of myself as the first Ghostbusters fan, when I was a 6-year-old visiting the set. I wanted to make a movie for all the other fans," Reitman told Entertainment Weekly. "This is the next chapter in the original franchise. It is not a reboot. What happened in the '80s happened in the '80s, and this is set in the present day."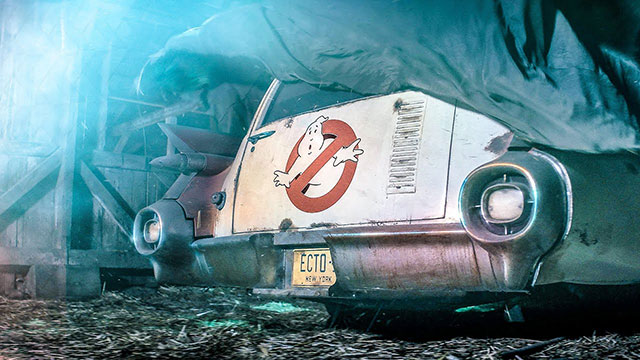 For those of us who grew up in the 80s, the 1984 Ghostbusters film was probably one of our earliest introductions to the occult, inspiring a lifetime of obsession. Sure, I was disappointed when I learned Tobin's Spirit Guide wasn't real, but my hope was renewed when I discovered real occult texts. And of course Ecto-1, a 1959 Cadillac built by the Miller-Meteor company, kick-started a love for hearses.
Do you believe in UFOs, astral projections, mental telepathy, ESP, clairvoyance, spirit photography, telekinetic movement, full trance mediums, the Loch Ness monster and the theory of Atlantis?
I probably had not even heard of these things before Ghostbusters.
The new Ghostbusters is set for a 2020 release.
A New Class of Drugs Could Make Safer Sleeping Pills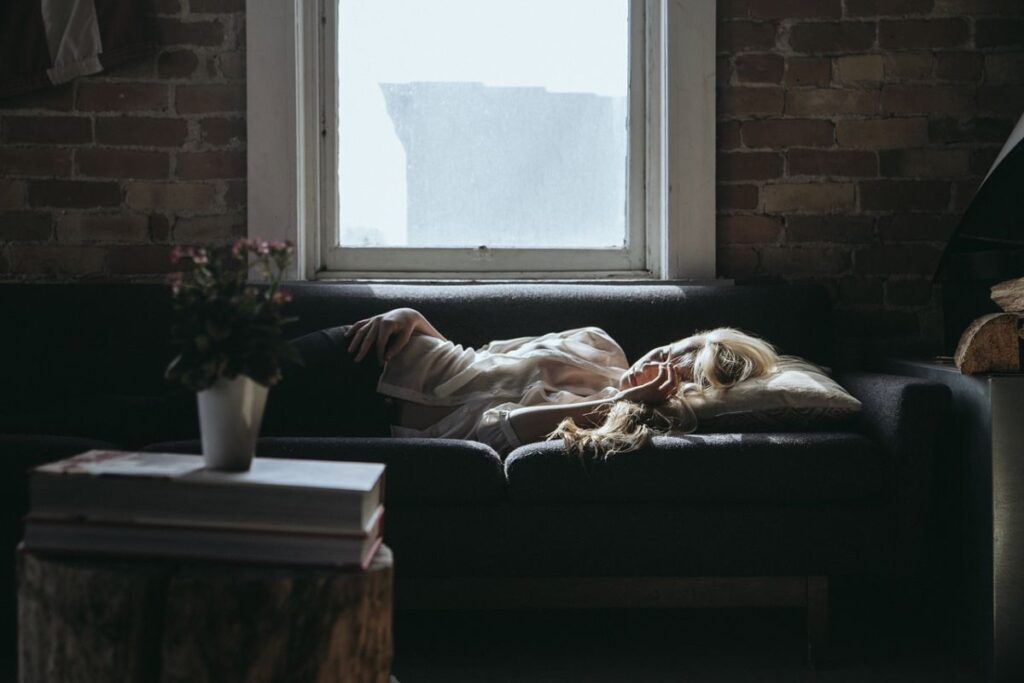 ZZZ
If your house caught fire in the middle of the night, you'd want to wake up to deal with that emergency, right?
In a new prescription sleeping pill study published this week in Frontiers in Behavioral Neuroscience, half of the study participants slept through a fire alarm as loud as someone vacuuming next to their bed. Researchers from Kagoshima University, Japan estimated that millions of people taking prescription sleeping pills like Ambien and Halcion would sleep through a fire alarm. They propose that a new class of hypnotic drug might be used as an alternative which would function like a sleeping pill while still allowing the brain to wake up during an emergency.
DORA The Hypnotic Drug
The most widely prescribed type of sleeping pills, benzodiazepines, are really effective at getting the brain into "sleep mode". Unfortunately, they act as a sort of blanket, suppressing areas of the brain that they don't need to. That includes the area of the brain that decides which external information, such as noises in the night, to pay attention to.
Over the past decade scientists have been developing a new class of hypnotic drugs called dual orexin receptor antagonists (DORAs). DORAs more selectively target the brain's sleep/wake pathways making them a safer alternative to benzodiazepines while also leaving the user with a reduced hangover-like affect these drugs can cause.
Wake-up Call
When tested in lab mice, those that had been given the benzodiazepine triazolam were slower to rouse than those given DORA-22 when presented with the sounds of a fox, a serious threat to a mouse. Better still, once the danger had passed the mice given DORA-22 fell back asleep as fast as the mice that had been given a sleeping pill, and significantly faster than mice that hadn't been given anything at all.
More human testing is needed in order to show DORAs have potential applications as sleep aids. Since 2014, a DORA called surovexant has gained regulatory approval in Japan, the USA and Australia. High costs and limited clinical testing of surovexant have stymied its use but new types of DORAs currently in development could some day offer better results at a lower cost.
READ MORE: Millions on prescription sleeping pills would sleep through a fire alarm [EurekAlert]
A new theory suggests that a mirror universe existed before the Big Bang
Since the 1950s, scientists have discovered that certain phenomena have the ability to violate some established symmetries of the universe. This is how it has now been proposed that our universe could be the reflected image of a universe of antimatter that extends backward in time before the Big Bang.
This has been suggested by a group of scientists from Canada. They have designed a cosmological model that raises the existence of an "anti-universe" that, like ours, has a fundamental rule of physics called "CPT symmetry".
A fairly similar study was reported 3 years ago and suggested the existence of a mirror universe where time could be moved upside down.
What is the "science" here?
The phenomena that we mentioned in the first paragraph and that could violate some established symmetries of the universe are called parity (P), which is the idea that if you change all your spatial coordinates (up, down, inside, outside, right), physics will continue to behave in the same way. Another is called charge (C), which states that the change of matter to antimatter should lead to the same physics. But that is not always the case. At first, many of these violations were resolved using the combined CP symmetry, but then the researchers found violations in this as well, so they added time (T) to the equation. The principle says that something may be able to break one (or two) of the symmetries of physics, but nothing should be able to break the combined CPT symmetry.
Unlike the previous study, this new research uses this approach for the entire universe. They argue that the universe does not violate the CPT since our universe dominated by matter, expanding in a certain direction in the time since the Big Bang, is the mirror image of a universe dominated by antimatter that existed before the Big Bang.
This theory has some interesting advantages. It does not require us to build new physics to explain several complicated events in the evolution of the universe, such as " Cosmic Inflation," the extremely rapid expansion of the universe in the fraction of seconds after the Big Bang. It also presents a possible candidate for dark matter, since this configuration would produce an excess of hypothetical massive particles known as sterile neutrinos.
However, it is far from being a perfect theory. It does not explain, for example, the fluctuations of temperature in the cosmic microwave background: the universe must be full of radiation, which is the remnant of heat that remains of the Big Bang after the cooling of the gas, which has been a cornerstone of the cosmological models since its discovery.
Now, the team is working to solve these problems; and if they do, they may be able to respond if there is a mirror universe populated by "evil versions" of ourselves.
The scientific study has been published in Physical Review Letters.