Secret UFO files opened in UK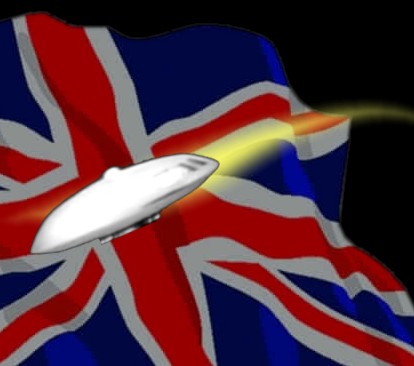 Britain's Ministry of Defense has opened the files on UFO sightings dating back to the 1970s and made them public, including witness accounts and the government's response. Near RAF Woodbridge, UK a strange sight has occurred in 1980s'. In eastern England in the early hours of December 27, 1980, a very unusual thing has happened which was kept safe in "Rendlesham File."
The ministry has released the files as part of a four-year project to transfer all of the UFO documents to the National Archives to make them available to curious members of the public. The documents include hundreds of police reports taken from witnesses who describe seeing lights or strange objects in the sky, from southern England and Wales up to Northern Ireland.
These are the thing which have been reported by Charles I. Halt's report:
"The individuals reported seeing a strange glowing object in the forest," wrote Halt, who was deputy base commander at RAF Bentwaters, adjacent to Woodbridge.
"The object was described as being metallic in appearance and triangular in shape, approximately two to three metres across the base and approximately two metres high.
"It illuminated the entire forest with a white light. The object itself had a pulsing red light on top and a bank(s) of blue lights underneath. The object was hovering or on legs.
"As the patrolmen approached the object, it manoeuvred through the trees and disappeared. At this time the animals on a nearby farm went into a frenzy."
An hour later, the UFO was spotted near the back gate to the base.
"Later in the night a red sun-like light was seen through the trees. It moved about and pulsed. At one point it appeared to throw off glowing particles and then broke into five separate white objects and then disappeared.
"Immediately thereafter, three star-like objects were noticed in the sky, two objects to the north and one to the south, all of which were about 10 degrees off the horizon.
"The objects moved rapidly in sharp angular movements and displayed red, green and blue lights. The objects to the north appeared to be elliptical through an 8-12 power lens. They then turned to full circles.
"The objects to the north remained in the sky for an hour or more. The object to the south was visible for two or three hours and beamed down a stream of light from time to time."
The radiation measured was 10 times higher than normal, according to the file. More about this is now available to all the people, all of us who want to know what is going on. I am just surprised for files to be opened after so many years. Many people who have been eyewitnesses have been considered crazy. Is this a way of saying sorry to them?
Anyhow, this is something what is giving answers to many. And is this just the start? Will we be able to take a look in some of the government experiments? I am sure there is a lot of people who are curious about this.
Newly released UFO files from the UK government: http://www.nationalarchives.gov.uk/ufos/
Former NASA Astronaut Admits To Seeing UFOs Aboard Space Station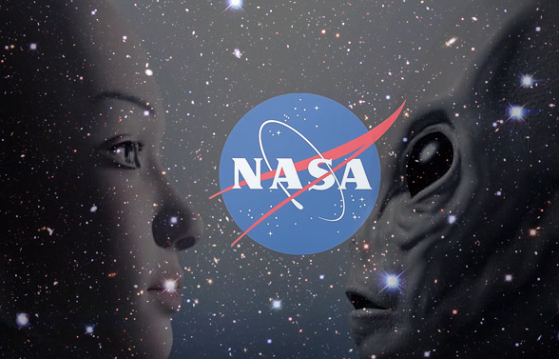 Jerry Linenger has revealed there were multiple instances that made the entire space crew aboard the International Space Station scratch their heads. Linenger, a former NASA astronaut, referred to the anomalies as unidentified flying objects while requested the media not to take him out of context.
Linenger admitted to seeing multiple bizarre objects or unexplained things during his five-month stay in space.  He recalled how he and colleagues could only guess and ask among themselves what they witnessed. He claimed to have seen stuff that made him call his crewmates over.
Linenger, who's also a former captain of the U.S. Navy Medical Corps, not only stayed at NASA's ISS but also did a stint at the Russian Space Station Mir, which operated from the mid-1980s to 2001.
Along with two Russian crewmates, he spent five months at the SS Mir, which was situated 50 million miles above Earth while orbiting the planet 2,000 miles. He was the first American astronaut to perform a spacewalk from a non-American space station while wearing a foreign space suit.
Linenger has made a disclaimer, though, that he made no mention of seeing aliens but only UFOs.
NASA admits that "Mysterious Objects" photographed in space are "unknown"
NASA has labeled the strange sightings that occurred during Shuttle space missions as "unknown objects" on an official website. Since then, the images have resurfaced after being published on YouTube.
The NASA cameras captured three strange objects in space – and the agency cannot explain what they are. The images on the Gateway to Astronaut Photography of Earth website from NASA resurfaced after being shared on YouTube by controversial conspiracy theorist Scott C. Waring. In a 1985 photo, a snake shaped object, like many seen from Earth, floats on the dark background of space.
A second photo of the same year shows a large object that bizarrely imitates a screw or a rivet. And a third object – photographed by the Space Shuttle astronauts in 1990 – shows an object similar to a grid suspended over the Atlantic Ocean, off the coast of Brazil.
Mysteriously, all the images were classified as "unknown objects" by the space agency – apparently contradicting the consensus that these structures are simply space junk.
Scott – who has earned a reputation in the past for his bizarre claims of having found mysterious life on Mars – found the photos disconcerting and shared them on his YouTube channel. He was more fascinated by the snake-like UFO, which suggested it could be "alive, organic".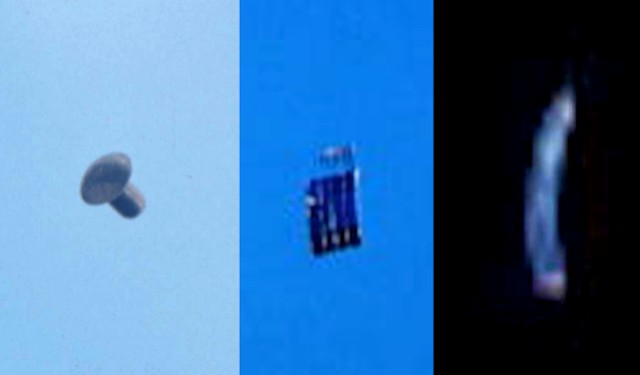 "It seems that it floats in space like a real animal," said Scott, mentioning a conversation he had with an astronaut earlier this year who said he saw something "that looked like a semi-transparent living creature" outside of the International Space Station.
UFO hunter claims spike in sightings of 'snake-like objects' in US skies – speculation runs rampant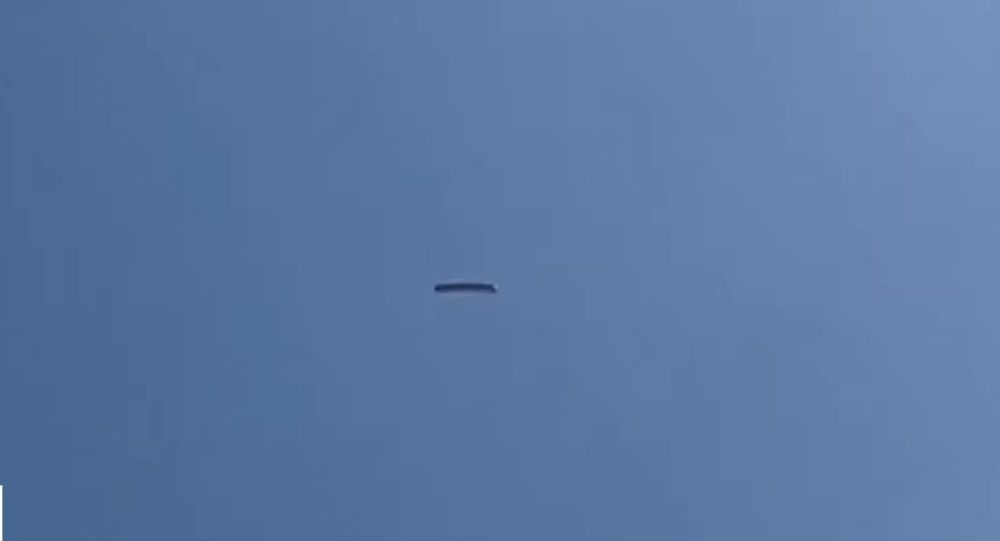 Over the last month, an elongated unidentified object, which reminded some of a cigarette or a snake, has been spotted in several US states, from California to Wyoming, and even Scotland. However, there is still no explanation of what it was or where it came from.
Numerous sightings of snake-shaped objects hovering in several places in the US, from Wyoming to Texas, have prompted conspiracy theories about the government secretly spying on people, The Daily Star reports. The claims were fueled by reports about one of them hovering over Dallas, Texas. According to the outlet, images of the "craft," which witnesses on the Mutual UFO Network (MUFON) describe as "a black pipe" with a "dull metal colour," have now emerged, although they were initially taken in September.
The outlet reports that at least two people have independently said that they spotted the strange object that day.
"They had also seen the object and shared the exact same testimony. That definitely adds some validity to this sighting. I don't think, right now, anyone is lying," UFO hunter Jane Kyle told the British outlet, dismissing an allegation that it could be something as simple as a balloon.
With no feasible explanation available, researchers have suggested their own theories. Kyle agreed with one of them, saying it could be something "top-secret military," but added we will hardly be able to find out exactly if that was the case as "it's something we don't have access to as the public." However, the unusual shape of this object offers room for debate.
"A snake-like UFO, I feel like I want to lean towards that not being something of our own," she told the outlet.
Over the past month, the enigmatic object (or similar objects) has been spotted above numerous places in the US- New York, Wyoming and Washington -even Edinburgh, Scotland. It was allegedly spotted for the first time in June above California's Mojave Desert, located not far away from the notorious Area 51 – a military base, where, as various conspiracy theorists claim, the US government allegedly experiments with alien technologies. Its reappearance there was reported in September.
"Something big in the sky up there is moving really-really-really slow. And it is tilting back and forth sometimes. Look at how slow that thing is moving. And it's humungous. It's really-really big," said the author of the video.